Category: pets
12/21/09 02:31 - 29ºF - ID#50617
meet blinky
Originally we got adopted two kitties from the local shelter but it turned out to be a bit of a nightmare with two. Always fighting, body parts getting caught in the middle of those fights = many ouchies.
Luckily my colleague loved Inky so she adopted him from us. At least we still get to visit and play with him :)
Blinky is a special needs cat in that she has no eyeballs. We can't sew up her eye sockets until she's old enough to handle anesthesia so we just have to try to keep them clean. In her first solo picture she still has a bit of an infection. Second one, taken just moments ago, she's doing much better.
Special needs is a bit of a lie too, because this kitty is balls out the most adventurous little bugger I've ever known! She often overshoots her target by leaping an extra foot into the air, has an adorable weasel like side pounce attack, and runs through the house with ease. On occasion she bonks her head into a wall but it hardly phases her. Ironically, she has great skill in poking us in the eye while we're in bed.....
We're so happy to finally have the "Christmas Kitty" we've been wanting for several months now!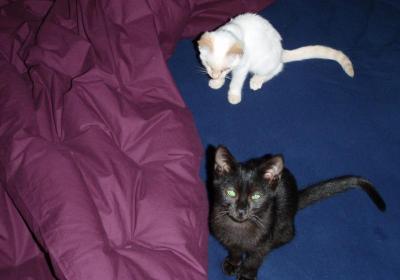 Inky and Blinky in a moment of calm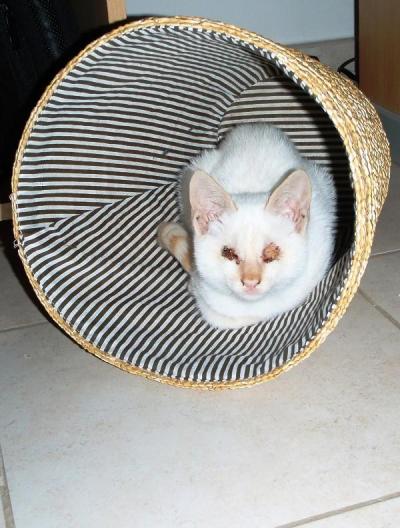 Blinky likes to curl up in the trash basket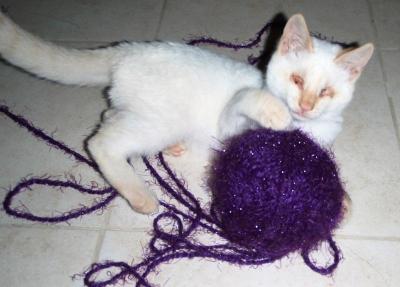 Blinky being as Hallmark cliche as possible playing with a giant ball of yarn.


Permalink: meet_blinky.html
Words: 251
Location: Niagara Falls, NY
Category: christmas
12/17/09 03:21 - 18ºF - ID#50584
get in the mood!
The Webbers wish you a Happy Christmas!



Permalink: get_in_the_mood_.html
Words: 7
Location: Niagara Falls, NY
Last Modified: 05/31/13 07:35
Category: photos
11/15/09 02:32 - 56ºF - ID#50309
URTI - feeling so miserable
So I have a pretty hefty upper respiratory tract infection. Joy, joy, joy. To brighten things up a bit I thought I'd share just a few shots from the US leg of our tour.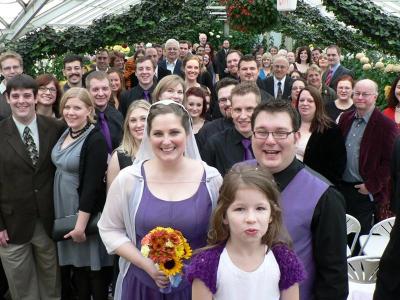 the traditional British group photo after the ceremony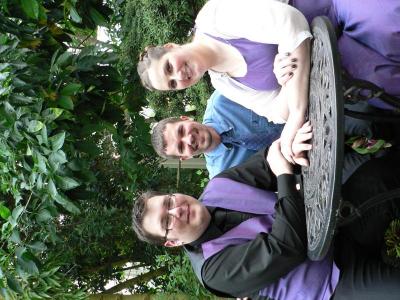 the husband and I with the man who took our pics, the one and only
(e:Libertad)
one of the coolest shots we got in the cemetery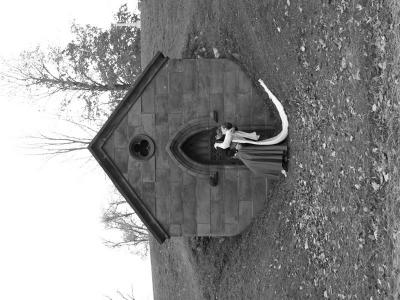 my favorite kissing shot


Permalink: URTI_feeling_so_miserable.html
Words: 81
Location: Niagara Falls, NY
Category: potpourri
11/10/09 09:10 - 46ºF - ID#50263
back in doha
Mr & Mrs Webber have arrived home - amazingly. We had a lovely party in the UK, though a little chaotic to get set up apparently. We also ran out of time to do our slideshow which means we carted around our projector around the world for no reason...oy. Everyone around us was sick, and between that and the traveling I didn't really stand a chance. SO now I'm sick too. Rory was, but seems to have thwarted any major affects. Getting on another plane with a head cold made the pain so much worse. I had to actually take a sick day today, which is almost unheard of for me.

We barely made our plane out of London because we got stuck in so much road works and traffic on the way out. I'm so proud I managed to drive in and out of Heathrow airport - that place is nuts....and I still sometimes try to get into the 'wrong' side of the car when I'm over there. Or bash my fingers into the window reaching for the gears, when they are on the left as well. Nonetheless, I think I've qualified as a world driver now.

So, back in Doha we just picked up keys for our 2 bedroom apartment - YAY! I'm supposed to have one anyway as part of my contract, but there are lots of promises made that get broken here, and that was one of em. So, now that I'm a married woman, they HAD to give me a 2 bedroom (which is like 3 times the size of my one bedroom).

In other words, we now have a BED for people to sleep in - so if you have ANY desire in seeing the world outside your backyard, particularly experiencing the middle east, this would be the time to do it. Hotels are very expensive around here and there are no motel 6 type dos. Even if you use it as a 2 day layover on the way to someplace else.....and I think we might try to plan a group stay at Rory's aunt's place in Indonesia next year. That would be tre fun!

Anyway, sooner that later because before you know it, 2 more years will pass and we'll be on our way to somewhere. Nothing sounds worse that opportunity as it whizzes past your head.

When we're back in our time zone and the 3rd party is over, we'll get a few shots posted from the big affair :)

Ciao, Mrs. Webber



Permalink: back_in_doha.html
Words: 417
Location: Niagara Falls, NY
Category: party
10/30/09 09:38 - 62ºF - ID#50164
we can't come :(
Just wanted to send our wishes for a great Halloween Party! Rory and I REALLY REALLY wanted to be there - had costumes and everything! But..the day has been hectic and still many things to take care of that we just can't make it all happen. Very sorry (even had snacks to bring!!!) and are so bummed we can't make it. Please share photos!!!! See ya'll tomorrow :)



Permalink: we_can_t_come_.html
Words: 68
Location: Niagara Falls, NY
Category: about doha
10/15/09 09:57 - 36ºF - ID#50020
air supply - live in doha
then....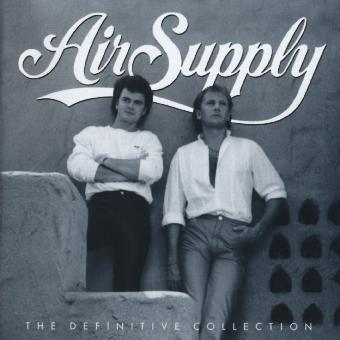 now....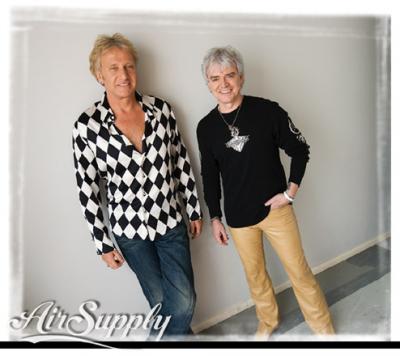 They are doing sound check right now. They actually sound pretty good for being old fogies!
I guess it's nice to have your office next to one of doha's only concert venues..not that they ever get much music around here. It's free and relaxing while I work :)


Permalink: air_supply_live_in_doha.html
Words: 52
Location: Niagara Falls, NY
Category: potpourri
10/14/09 01:36 - 43ºF - ID#50012
he got me flowers!!
A big giant bunch of em!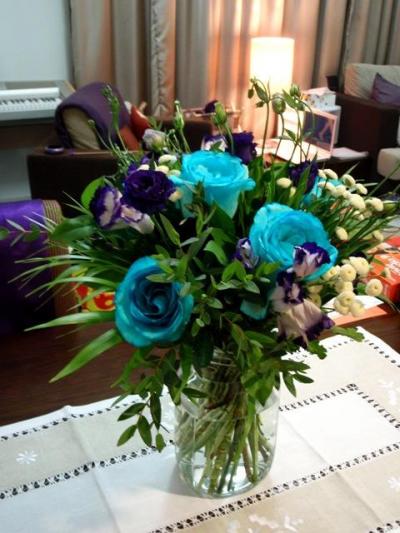 You are amazing
(e:Rory)
!


Permalink: he_got_me_flowers_.html
Words: 13
Location: Niagara Falls, NY
Category: wedding plans
10/12/09 12:29 - 43ºF - ID#49991
wedding FYI
If you're attending the wedding, just wanted to make sure ya'll know that costumes are welcomed at the reception!!! There will be a few young people present so no hookers please :)
Get excited!
Oh and a shout out to
(e:Metalpeter)
- you really are one of the most sincere and genuine guys I've had the pleasure of knowing.


Permalink: wedding_FYI.html
Words: 59
Location: Niagara Falls, NY
Category: potpourri
10/08/09 01:02 - 57ºF - ID#49964
trifecta
I've been sick for a few days now. Multiple symptoms which actually feel like 3 distinct illnesses that just happen to be at the same time. The trifecta of sick. I mean, if I had to get sick, at least let it be now BEFORE we get to USA for the wedding!

Rory has been away in Turkey all week so I'm looking forward to his return this evening :)

That's all.



Permalink: trifecta.html
Words: 70
Location: Niagara Falls, NY
Category: potpourri
09/27/09 03:49 - 57ºF - ID#49863
culture clash
Finally getting to take my Eid break this week! Technically we were out of the office last week but I was still on duty. I had a doozie of a call Friday night. It almost makes me laugh because it sounds so rediculous to us as westerners, to say I had to show up and spend 2.5 hours investigating and interviewing students who decided to mix gender in one of the apartments. Over here it's such a serious offense and people are freaked out about getting deported. I'm thinking, then was it actually worth risking deportation just to hang out? I mean yes, it blows big fat goats that we can't be 'who we are' over here - but we are guests of another country, and like it or not we need to abide by their laws. I guess I traded regular alcohol infractions for major cultural clashes. At least (I don't THINK) Qatar does not participate in stoning women for 'tainting' themselves by being the presence of guys without a chaperon. Having grown up with freedom it makes it hard to enforce things like this, I almost feel like a brainwashed Nazi. This is one of the hardest parts of being an expat - when your core values are judged and infringed upon on a regular basis by a school of thought that you simply cannot identify with.

SO...got lots of wedding stuff done while Rory was also off last week. Namely settling the ceremony. I think we found the right words that 'sound like us', and the music as well. Not traditional, but not so far off it would scare the older generations. :)



Permalink: culture_clash.html
Words: 275
Location: Niagara Falls, NY
<-- Earlier Entries