Category: traffic
04/28/10 11:56 - ID#51471
Construction Fail
Yea I guess the full moon may have played a role in this clusterfuck today

What I am going to take some heat for is that I wish that the region DID build the highways that they proposed back in the early 1970's Yea I know that I may be in the minority as we always hear that the highways in this area are evil, blah blah blah. But pesonally I wish they did stick to the master plan laid out here: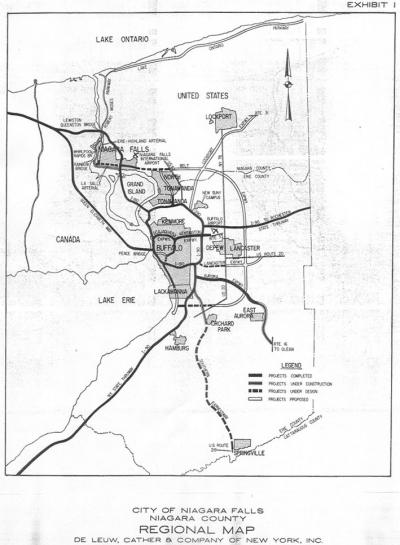 We wouldn't have to worry about fixing stupid rusted out bridges every few years and paying $1 to cross them every time if they just would have built the surface loops that they had originally proposed. It would have all been perfectly placed right about now as that is where everything ended up pushing out anyway in the direction of Clarance, Lancaster. Would we have a clogged traffic jam every day on NF Blvd or Transit Rd?
That little highway spur through Tonawanda/North Tonawanda would be handy right about now! But that's Ok as it it seems everyone is content wasting 45 minutes of their lives traveling 6.5 miles on Niagara Falls Blvd.
It's scary as someone knew back then that the only thing that will keep the economy going is building new houses further and further out from city core decorated with shitty retail strip malls with no parking spaces.


Permalink: Construction_Fail.html
Words: 240
<-- Earlier Entries
Author Info
Category Cloud
My Fav Posts
This user has zero favorite blogs selected ;(