Category: bpo
08/23/09 12:22 - ID#49607
Ben Folds & BPO?
For those not of facebook Ben Folds is coming to Buffalo and will be performing with the BPO on Thursday Oct 8th. Any one want to go and or possibly shell out a few more bucks for seats?



Permalink: Ben_Folds_amp_BPO_.html
Words: 59
Category: bpo
05/31/09 01:28 - ID#48803
BPO & Bisons
I received one of those "Family 4-pack" brochures with my internet bill this month. It's July 3rd You get 4 seats to the game, 4 hot dogs, 4 Coke product drinks, a program & the BPO & Chorus after the game followed by fireworks. All for $99, anyone interested?



Permalink: BPO_amp_Bisons.html
Words: 45
Category: bpo
04/27/08 03:11 - ID#44165
Pictures at an Exhibition
All I can say is it was one kick-butt time last night with
(e:janelle)
&
(e:jason)
. Edgar Meyer was mind-blowing to say the least of his performance.
It has been so long since I've been to Kleinhans Music Hall but in going last night it brought back a flood of memories. For me I was excited to see some old white guys wearing clothes that were probably brought from the now defunct Jenss department store men's department. You know the type the guys wearing either a green "Masters" jacket or the burgundy version with the maroon tassel loafers. That made me happy in some weird way.
I suppose it just brought me back to my true self I suppose. My parents used to get free tickets all time time for BPO events and some intense memories of going to these events was having my Mom twist my arm to get me into a suit. Now last night I was actually excited to get dress up in a sport jacket to go to the BPO. Plus going last night did reacquaint myself to the time where I allegedly played violin in my childhood. Ok, I sucked and never made it to first violin.
Another memory was the not so "secret" anymore basement bar. To be honest it may have been close to 10 years since I was down there. From what I remembered it was much darker and had more of a wood feel to the place. Although I did like the new redesign and the shorter wait at the bar then upstairs ;-)
In the end it was a wonderful time from start to finish. It was a blast walking up Allen to the hall just people watching during a time when I am rarely on that street, during daylight hours. The looks from the people having dinner at Sample as I passed by was quite funny to myself. The whole program from start to finish, the great company and Hardware afterwards. For some reason it felt great to be dressed up after an event and hitting the town. In the past for some reason I always looked with some skepticism about guys hitting Buffalo dressed in suits. Although I wasn't full blown suit and tie, it did feel quite nifty to say the least.
There must be a repeat performance before the BPO moved down to my neck of the woods [Artpark] in July.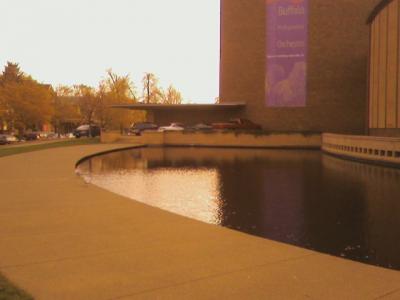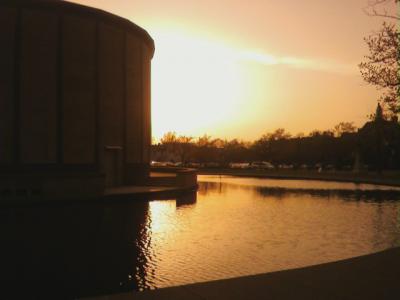 Permalink: Pictures_at_an_Exhibition.html
Words: 409
<-- Earlier Entries
Author Info
Category Cloud
My Fav Posts
This user has zero favorite blogs selected ;(