Category: smoking ban
05/30/06 11:22 - ID#37112
Canada
(WIKIPEDIA - )
So I spent the evening over in Canada tonight. I had dinner over at Fallsview and just puttered around enjoying the roar of the falls. I'm posting my Falls Pics since everyone else seems to be doing it lately, Ha Ha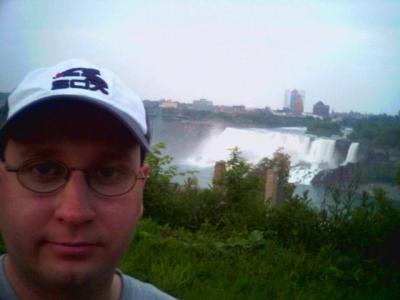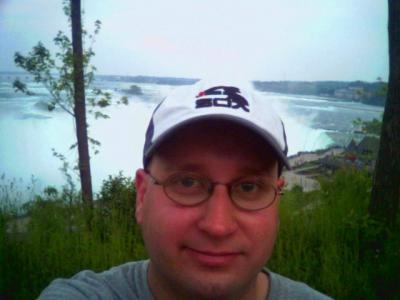 So
(WIKIPEDIA - Ricky WIlliams)
is now a Toronto Argonaught! I actually love the guy. We're about the same age and both had out bouts with shyness/social anxiety disorder. I never quite got into Yoga, but could. I just can generally relate to the being the quiet "weird" guy. It is just funny that he is now going to play in my "home and native land." Being from Hamilton he is playing for the arch rivals of my Hamilton Tiger Cats, but I can put that aside. I did when Raghib Ismail played for Toronto when he bailed on the NFL.
But the irony is just killing me. He is only playing up here because he violate the NFL drug police (Smoking Weed) and is suspended from the Dolphins for a year. Well Ricky Marijuana is ALMOST legal in Canada so we will just look at you as a Political Asylum Seeker. It is just in less than an hour you won't be able to smoke anything indoors in Ontario as the COMPLETE Smoking ban takes effect. You better be 9 meters away from the door after midnight.
When I was walking around Casino Niagara I was ALMOST tempted to smoke one last cigarette. Then I realized that I didn't want to smell or push the envelope of falling off the wagon. So I just walked through the place sucking in second hand smoke for the last time ever indoors in Ontario. Oh the memories of almost 10 years ago. When I was in the process of blowing my big money from the 90's sucking down a Export 'A' or whatever I smoked back then, maybe a Salem Ultra Light?
SO here is to Ricky Williams coming up to Canada to play football and smoke...but not indoors.


Permalink: Canada.html
Words: 342
<-- Earlier Entries
Author Info
Category Cloud
My Fav Posts
This user has zero favorite blogs selected ;(