Category: about doha
07/19/10 12:40 - ID#52237
you know you live in doha when
You go for a swim in the pool at 7pm and after 15 minutes say, 'oooh, it's a bit chilly now, think I'll go back home'. Get home and look at the thermometer and it reads...102 F. Yah. Today was fuck all hot as ass, and dusty to boot. Bad day to have to move.

Forecast for tomorrow? 113 F, heat index of 152 F with warnings of 'extremely hot' weather. I think the outdoor laborers might actually get the afternoon off!



Permalink: you_know_you_live_in_doha_when.html
Words: 79
Last Modified: 07/19/10 12:40
Category: about doha
07/08/10 07:09 - ID#52122
a desert drive
we drove for hours looking at sand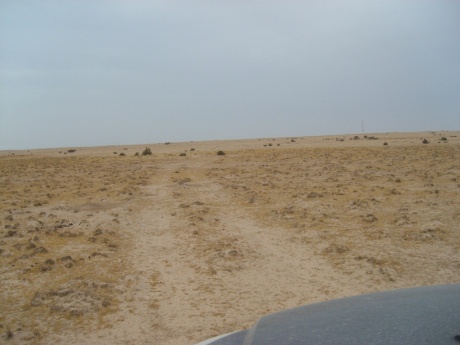 you could probably do a naked car fire drill out here...no one for miles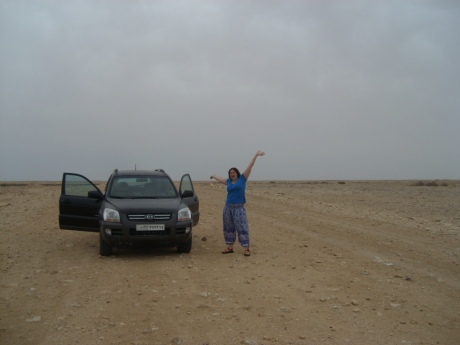 we came across some camels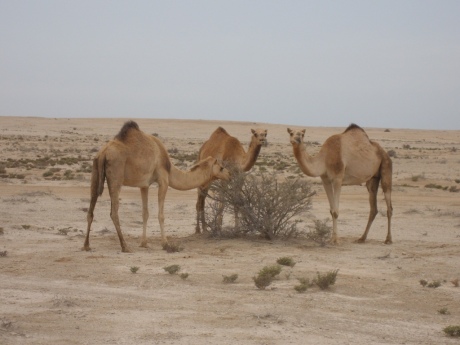 one curious camel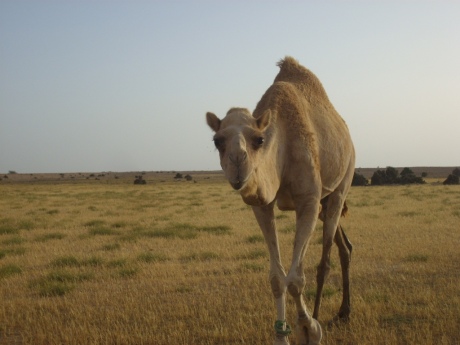 make that a very curious camel!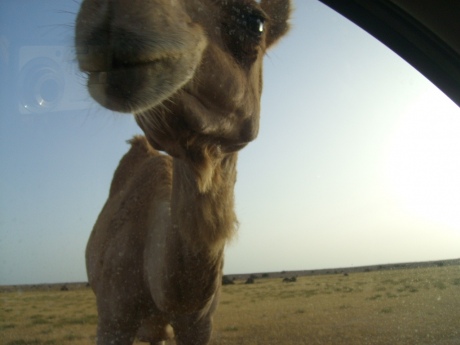 Permalink: a_desert_drive.html
Words: 46
Last Modified: 07/08/10 07:09
Category: about doha
07/06/10 08:19 - ID#52109
the time has come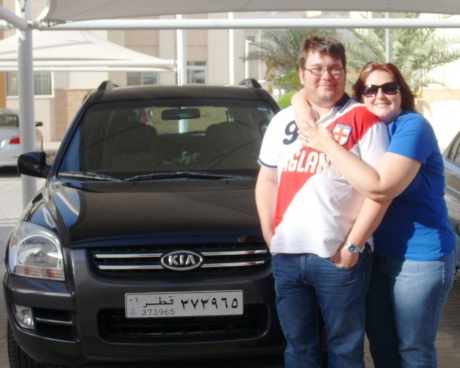 Well, she's on the market. I just hope it brings the buyer as much unexpected joy as she did for me! We met because of this car and I hate to sell it, but we won't need a car in central London! Bye-bye my little Kia.


Permalink: the_time_has_come.html
Words: 50
Last Modified: 07/06/10 08:19
Category: about doha
05/18/10 09:00 - ID#51674
high school drop out = 41k mall cop
Read it, you'll get a much better understanding of what we deal with here. I'm really glad we're leaving.



Permalink: high_school_drop_out_41k_mall_cop.html
Words: 34
Category: about doha
05/13/10 09:41 - ID#51546
ECSAF award
We had our end of year Student Affairs Forum luncheon today. I won the Sustainability Award for my work on starting a sustainability program in the residence halls this year. This makes me happy because it is the first time I have been recognized for my hard work over here. I can leave knowing I have TRULY left my mark on this place :) TGIT peeps!



Permalink: ECSAF_award.html
Words: 65
Category: about doha
05/06/10 11:24 - ID#51514
last chance for sand dunes
I believe in education because I believe we can make the world a better place by giving people educational opportunities that would otherwise be denied them. I believed in what I was doing here.

Then a bunch of Americans came over and became consumed by the dark side of false power and money and got greedy. Because of you I have to leave. Staying in a corrupt environment is not an option to me, no matter how much money you throw at me. This makes me angry and sad. I wish I were empowered to do something about it. Making a statement by leaving is all I have.

Rory and I are departing Doha early August. If you have any desire to see a piece of the Middle East with free stay (hotels will run you at least $250 a night around here) you're more than welcome.



Permalink: last_chance_for_sand_dunes.html
Words: 146
Category: about doha
04/05/10 08:17 - ID#51335
customer service
Got our visas for India, yahoo! Goa here we come!
However, what I don't have are my new fins. I prefer booties and strap on fins versus the slipper fin where you just put your bare foot into the fin. Those give me blisters. So, I went to buy some of my own strapped fins to go with my booties, and I wanted a pair of gloves too.
I did all my homework reading reviews etc and narrowed it down to 2 types of fin to try. Tested them, as best you can when not in water I suppose, and decided. I also picked up gloves, and a set for Rory plus a carry bag.
I tried to use my credit card and the guy was mumbling something about Master card doesn't work at his shop. I didn't have enough cash on me. So Rory hands over his Visa card, which also does not work. So now the guy is trying to convince me that our credit cards are messed up, but of course it was his machine. Finally, after 10 minutes of this nonsense, we say we'll walk to the ATM at the hopsital just down the street and be back in 5 minutes. "OK, OK"....
We go to the ATM, get the money and return only to find the bastards closed the shop!!! Seriously. I was like...you know, I was willing to pay more just for the fins than an entire kit that I could have bought online just to be supportive of local businesses and THAT is the kind of 'customer service' you get in this part of the world. Sigh.
Completely different story, Rory and I went to Alton Towers while we were in the UK for his best friend's wedding. We stayed at a great bed and breakfast called The Smithy up in the Peak District. Lots of rolling hills and sheep! We like to collect funny photos of ourselves at various amusement parks around the world. This is my favorite so far. Sonic Spinball is about the craziest little coaster I've been on. I mean, look at my hair, it's going in 3 different directions!!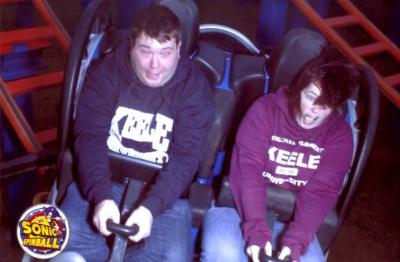 Permalink: customer_service.html
Words: 360
Category: about doha
10/15/09 09:57 - ID#50020
air supply - live in doha
then....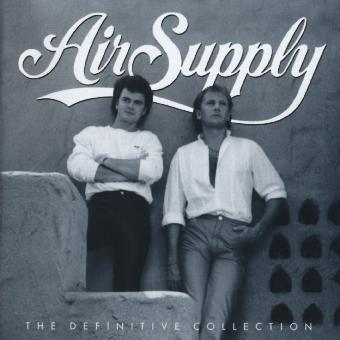 now....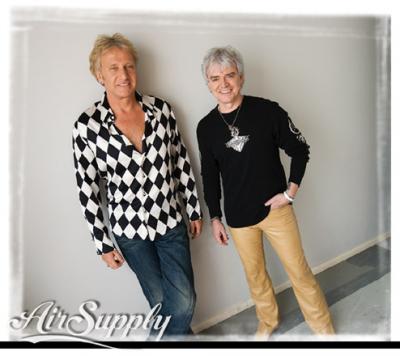 They are doing sound check right now. They actually sound pretty good for being old fogies!
I guess it's nice to have your office next to one of doha's only concert venues..not that they ever get much music around here. It's free and relaxing while I work :)


Permalink: air_supply_live_in_doha.html
Words: 52
Category: about doha
04/28/09 07:01 - ID#48526
death for dressing like a man?
Not a lot of time to write but I wanted to put this crazy article out there. Honestly, even living here for 2 years I still find some things shocking. I mean, death for dressing like a man??? I'm still not sure exactly to what extent they mean this, but I find it far more difficult for a woman to dress like a man, since wearing pants and jeans and t-shirts are perfectly acceptable today.
We made a quick visit to UK and then stop in Rome. I'll get those pics up this weekend, I hope. Things are very, very busy with the ending of the school year. Miss you all, really looking forward to July!!!
Cross-dressing seen as a 'serious menace to society'
Publish Date: Sunday,26 April, 2009, at 12:27 PM Doha Time
By Anwar Elshamy

A leading academic has sounded an alarm against the growing trend of cross-dressers among boys and girls, saying that it is a "serious menace to society".
Speaking in the monthly Lakom Al Karar TV programme, telecast on Friday night by Qatar TV, Dr Saif al-Hajari, the deputy chairperson of Qatar Foundation for Education, Science and Community Development, described the emerging trend of "manly women" and "womanly men" as a "foreign trend" which, he said, had invaded the Qatari and Gulf communities as part of the "globalisation winds".
"This is an issue which can harm all our social and religious values. It needs some sort of bravery to address it. I have never imagined that one day I can see such behavioural deviations in our streets, schools or universities," Dr al-Hajari said.
The episode, which discussed behavioural deviances among youths, was part of the heated debate over the issue of "Boyat" (girls dressing and acting like boys).
Transgendered people, who reportedly are seen in public places, were the subject of a heated debate during the past few weeks as clerics, educationists and sociologists cautioned against the new trend spreading among girls and boys.
Dr al-Hajari said that the efforts of both the state and society are required to address the trend.
"There is a lack of legislation organising the public code of ethics. There is a need to develop our legislations in this regard," he said.
However, he also blamed it on what he called "foreign fingers and groups" seeking to cause harm to youngsters.
"These cases of behavioural deviations we have are not working alone. They co-ordinate with similar groups on regional and international levels," he added.
To a question whether foreign education institutes established in Qatar are responsible for the spread of the phenomenon, Dr al-Hajari said that Qatar Foundation, which is the umbrella of foreign universities in Qatar, should set up a mechanism to protect young people in such universities from "invading behaviours".
"We need to educate the administrative and teaching staff of these universities on the special traits of our society.
"Some foreign schools and universities hire staff hailing from communities that do not see any problem in what we think of as deviations. This is a problem that should be dealt with."
The participating audience, mostly students, was "divided" on how to address the emerging trend. Some of them suggested capital punishment for those who indulged in "transgendered behaviour", while others said that the organisations concerned should reach out to these groups and deal with them as patients.
"This problem can only be addressed if the community rejects this type of youth and punishes them," a participant said.
However, another participant said that students who have such behavioural deviations should be engaged rather than isolated.
Another participant called for launching a public campaign to raise awareness about the dangers of behavioural deviances as well as educating families on how to protect their children against the social menace.
On the motion "This house believes that the concerned institutions and ministries are performing their duties to correct the behavioural deviations", 100% of the audience voted that these institutions had failed to do their duties in this regard.
In a survey, which was conducted by the Amina bint Wahab Secondary School for Women, and included 500 girls aged between 15-20, a majority of 45% of the surveyed students saw those girls behaving like boys as victims, while 40% said they are guilty.
In a move to curb the phenomenon, the presenter of the programme, Mohamed al-Marri, announced that HH Sheikha Mozah Nasser al-Misnad has established a new social rehabilitation centre "Al Awin" to deal with such cases.


Permalink: death_for_dressing_like_a_man_.html
Words: 740
Category: about doha
02/11/09 03:53 - ID#47710
sandstorm!
Holy flipping sandstorm Batman! Seriously, I'm just sitting here at my desk, the sun is shining, guys outside my window are doing some gardening...then all the sudden it got dark and the sky turned orange. Then the guys start running and I could hear a weird rumbling noise.

Next thing I know I can't see more than 20 feet as sand comes pelting passed my window at 80 miles an hour! Making a rush to close my window I got at least a teaspoon worth in my eyes. You can smell it in the air!

Fo shizzle, this had better not mess up my travel plans for this weekend!!! I am SOOOOOO looking forward to getting out of here for a while.



Permalink: sandstorm_.html
Words: 121
<-- Earlier Entries