Category: potpourri
02/17/08 04:30 - 43ºF - ID#43374
Qatar is pretty amazing
More cool QF stuff.
(e:Jenks)
mentioned a tid bit of this in one of her recent posts. I found the article which details the donation. I thought it was 2.5 million, which I thought was pretty cool. However, it was actually 60 million, which is amazing! I'm just going to post it in here because you have to have membership to read the article at it's original site.
Qatar Gives Money to Katrina Victims
From the issue dated May 12, 2006: Chronicle of Higher Education
By PAULA WASLEY

Last week the oil-rich emirate of Qatar announced the allocation of $60-million to the victims of Hurricane Katrina. More than half of the money will go to three universities in Louisiana.

Xavier University of Louisiana, the country's only historically black Roman Catholic university, will receive $12.5-million to expand its College of Pharmacy in order to increase enrollment, and to hire staff members for clinics in low-income neighborhoods of New Orleans. An additional $5-million will go to a Qatar Scholarship Fund, to provide full scholarships to Xavier students affected by the hurricane.

Tulane University was promised $10-million for scholarships for both new and returning students from Louisiana, Alabama, and Mississippi who were affected by Katrina. Qatar also pledged $3.3-million to Louisiana State University for a fund to provide help with tuition, room, and board for 1,249 students.

The announcement detailed the distribution of a portion of $100-million in hurricane-relief funds pledged in September by Sheikh Hamad bin Khalifa al-Thani, emir of Qatar. The country's embassy plans to allocate the remaining $40-million in pledged contributions in the next several weeks.

In a written statement, Scott S. Cowen, Tulane's president, called the donation "an extremely generous gift."

The beneficiaries were chosen by Qatar's ambassador to the United States, Nasser bin Hamad al-Khalifa, with assistance from an advisory committee comprising James A. Baker III, a former U.S. secretary of state; Laura D'Andrea Tyson, dean of the business school at the University of California at Berkeley; John J. DeGioia, president of Georgetown University; and Lee R. Raymond, recently retired chief executive of the Exxon Mobil Corporation.

"Hurricane Katrina was very devastating," said the ambassador, "and the world is becoming a village. In today's world, we are one world. ... People wanted to help."

The three universities were chosen, he said, because each one had a large population of students coming from the areas most affected by Hurricane Katrina.

Qatar chose to donate money directly to the institutions rather than to intermediary organizations, such as the Bush-Clinton Katrina Fund or the American Red Cross, so as to ensure transparency and accountability, he said.


Permalink: Qatar_is_pretty_amazing.html
Words: 433
Location: Niagara Falls, NY
Category: dreams
02/14/08 02:50 - 19ºF - ID#43321
giant jelly belly beans
In my dream, I lived in a city. I was walking down a sidewalk to my older sister's house. I was only wearing a short, light blue, terrycloth towel. Once I entered the exterior street door I was in a massive foyer. It had a rich and ornate church like interior. A double wide oak staircase was blocked by a thick oak railing. I used the small gate, climbed the steps, and entered the house through the stained glass door.
My sister was hanging out in her bath robe making some tea. My nephew was sleeping in his crib. We were just going to sit down for some cookies when the door bell rang. Still wearing my towel dress, I went out to the foyer. There were two
(e:peeps)
greeting me. It didn't make any sense to me why they would be there, or how they even knew that I was there. I invite them in anyway. One of them decided he was better off jumping the railing rather than using the gate. His foot got caught resulting in the rapid propulsion of his body over the railing thus planting his face firmly on the ground.
It was actually quite messy. He popped up with his busted self, blood running down his green shirt and jeans, and says, "Change of plans I'll fuck you later when I get out of the hospital". He and the other peep leave. I head back in to my sister's house.
Apparently my sister was very wealthy and had a larger number of staff at her disposal. For fun she made them partake in 'games' that I saw as a cross between reality tv bake offs and that crazy hysterical Japanese show MXC.
Next thing I know there is a giant Jelly Belly bean cook off. Five chefs had to make a jelly bean the size of a small child. I think they weighed around 50 pounds. They had to put their jelly bean in their apron and attempt to stay on their feet while going down a wide plastic slide covered in flour. Seriously! Needless to say they all wiped out. However it doesn't end there!
The bottom of the slide is in a basement maze. Here the chefs have to run around in near darkness collecting 3 artifacts and then finding the single spiral staircase to victory.


Permalink: giant_jelly_belly_beans.html
Words: 393
Location: Niagara Falls, NY
Last Modified: 05/29/13 07:40
Category: photos
01/22/08 01:49 - 30ºF - ID#42985
only in qatar!
Ok, minus the cute little cartoon guy, these photos were all taken around Qatar! They are very insightful ;)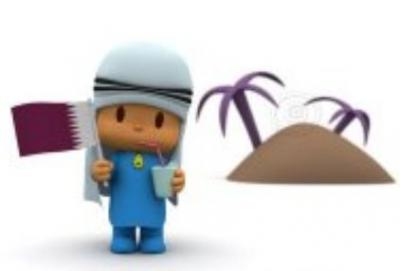 hello, here's my flag, it's hot as fuck out here.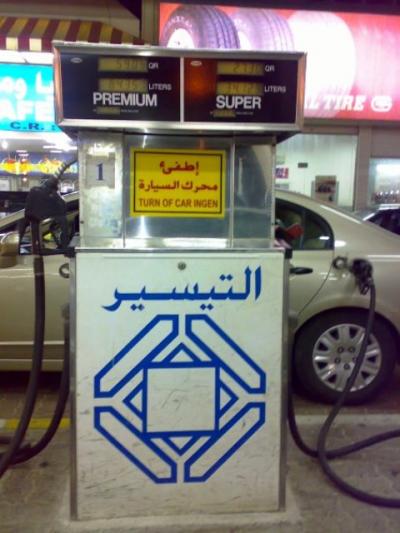 yah, do it.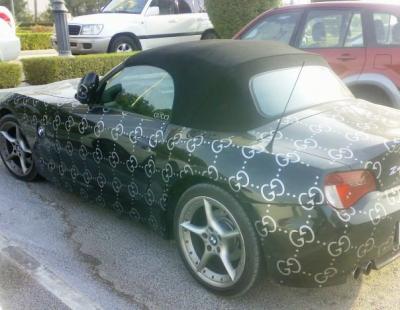 outward displays of wealth are the standard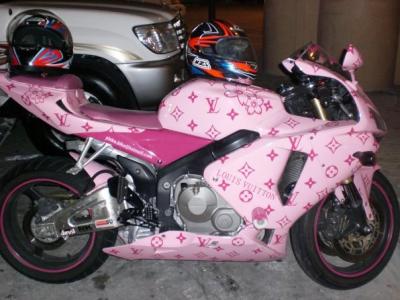 even if you have to drive a crotch rocket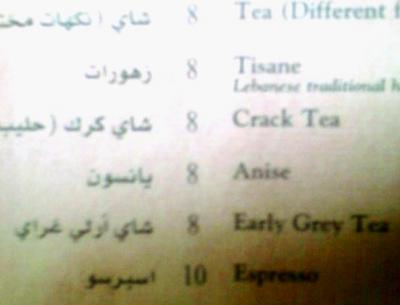 and there's always something 'special' on the menu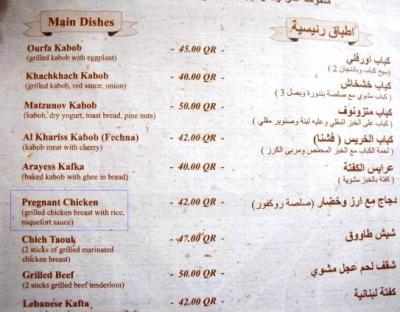 some things aren't worth trying though....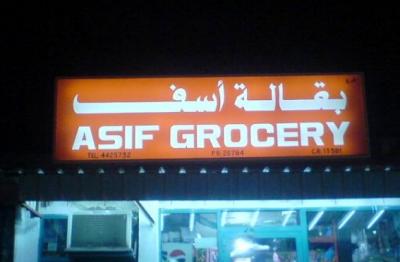 groceries? as if....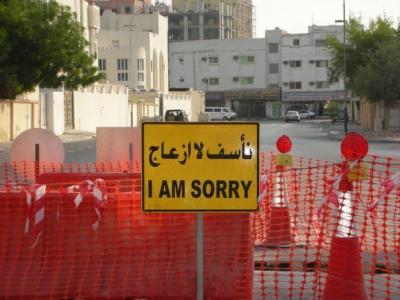 seriously!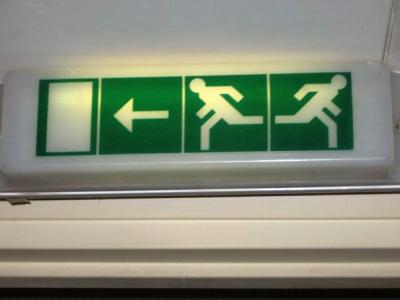 in the event of an emergency, you're fucked.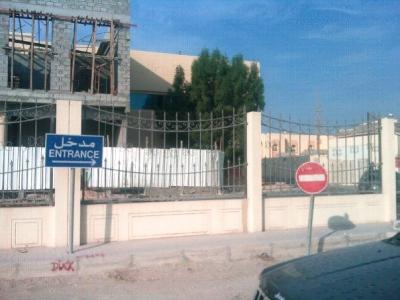 and don't try to make sense of traffic, because it's fucked too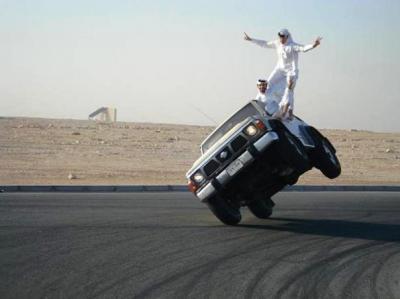 and the drivers are fucking crazy


Permalink: only_in_qatar_.html
Words: 113
Location: Niagara Falls, NY
Category: potpourri
01/17/08 11:31 - 32ºF - ID#42926
what a great quote
Oque e um peido para quem ja esta cagado.


what's a little fart if you already shit yourself




Permalink: what_a_great_quote.html
Words: 21
Location: Niagara Falls, NY
Category: photos
01/16/08 03:04 - 31ºF - ID#42914
trip highlights
A few other shots from my surprise visit home this winter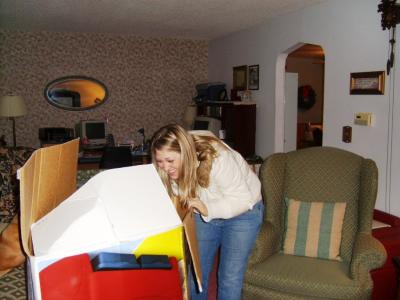 I hid in a giant box to surprise my sister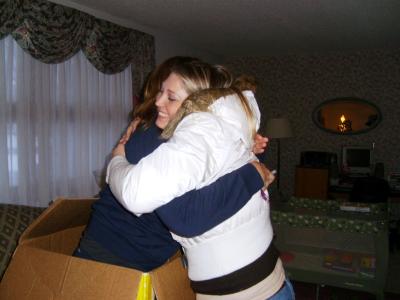 hugs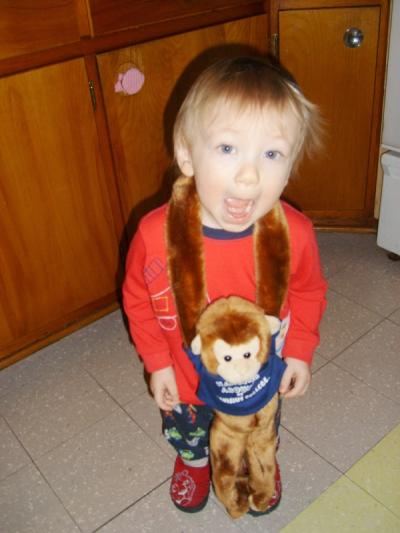 my nephew can now run around and say 'uh-oh'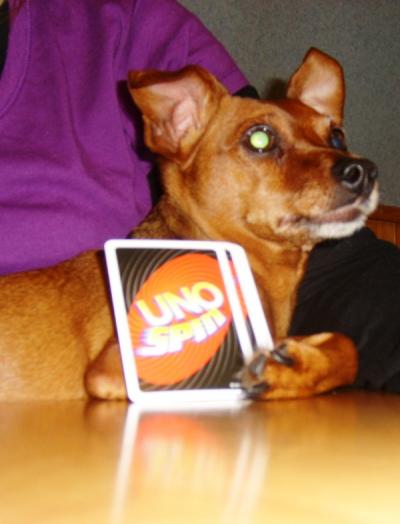 i played uno with bambi, she's a real card shark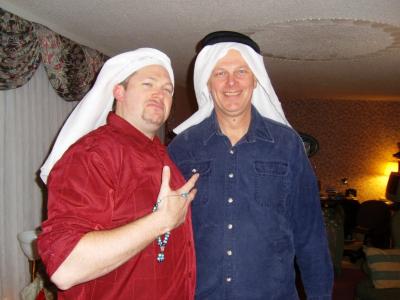 i got my dad and brother 'gudtras' for christmas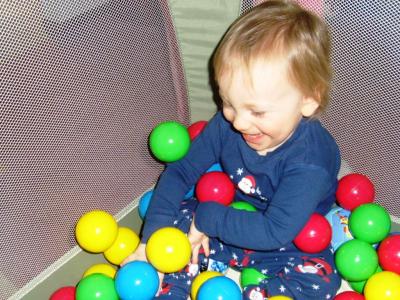 a ton of soft balls for my nephew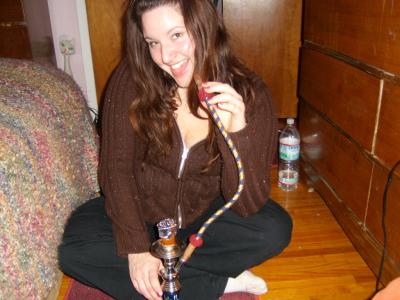 and a personal sized hookah for carey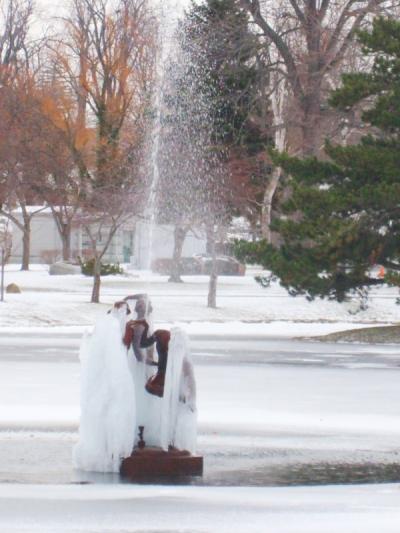 i didn't realize they keep the fountain running in mirror lake (at forest lawn) during winter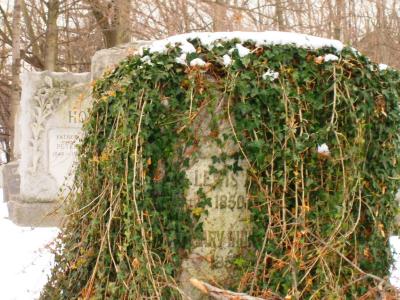 i think this one is pretty


Permalink: trip_highlights.html
Words: 105
Location: Niagara Falls, NY
Category: photos
01/13/08 12:40 - 36ºF - ID#42866
new year and dinner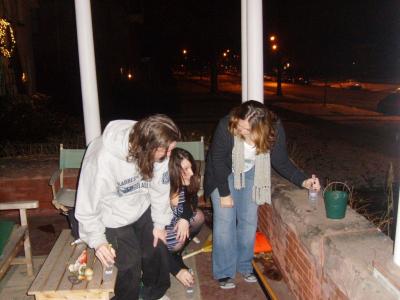 feel the rhythm, feel the rhyme, come on peeps, it's torpedo time!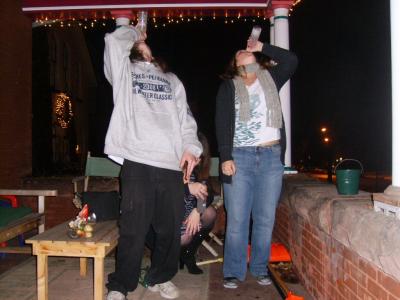 down the hatch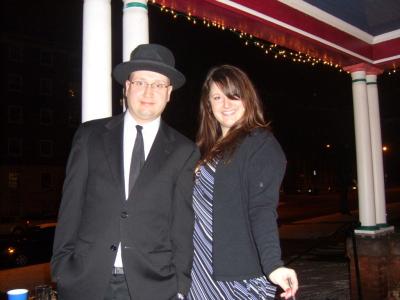 (e:vincent)
and
(e:theecarey)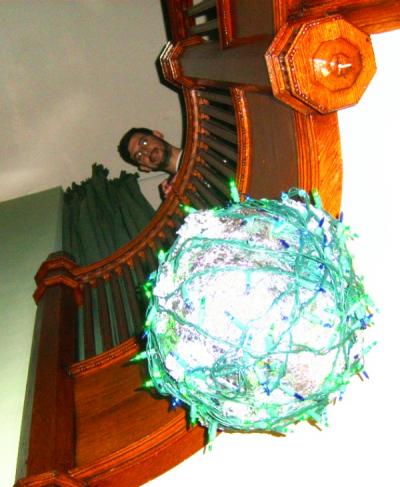 ball dropping master
(e:paul)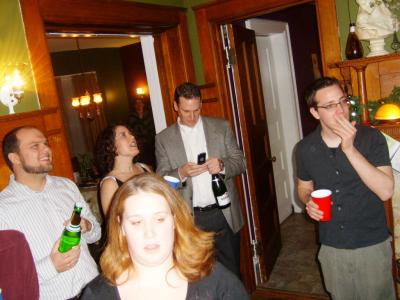 the countdown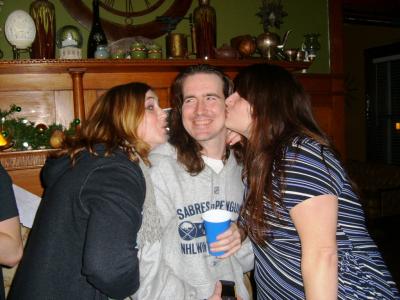 (e:metalpeter)
tag team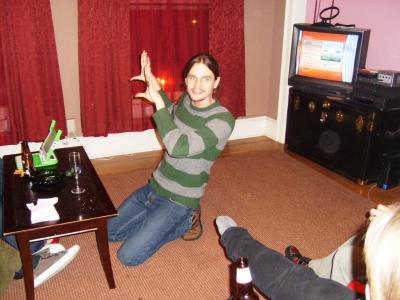 (e:matthew)
excitedly discussing education of little people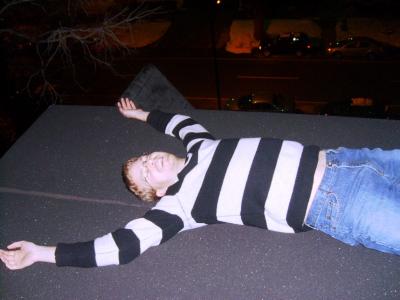 climbed to the rooftop via secret hatch, which exhausted
(e:terry)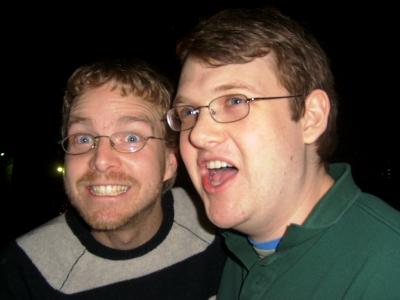 and made
(e:kookcity2000)
want to sing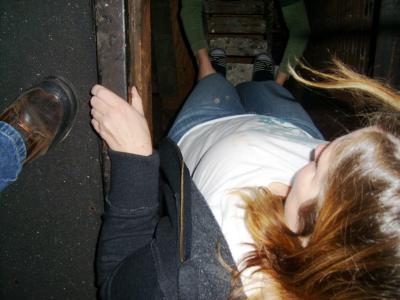 i ripped a giant hole in my sweatshirt so had a little help climbing back down to avoid further wardrobe fatalities
Several peeps turned out of a last minute goodbye dinner at JP Bullfeathers. Just prior to it,
(e:leetee)
did my hair. I was in desperate need of a trim and fresh colour. Thank you everyone for coming out. I enjoyed the beer and company very much!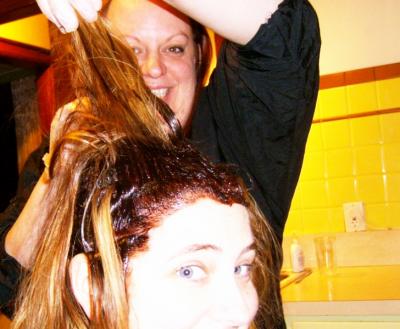 good times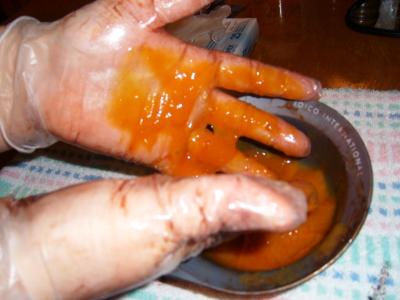 the gel looked like pumpkin snot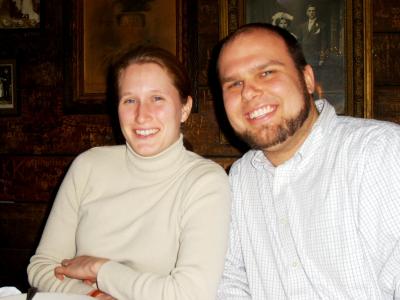 guests
(e:drew)
and
(e:janelle)
left too soon for the group shot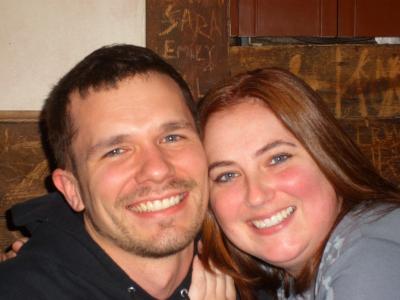 as did
(e:libertad)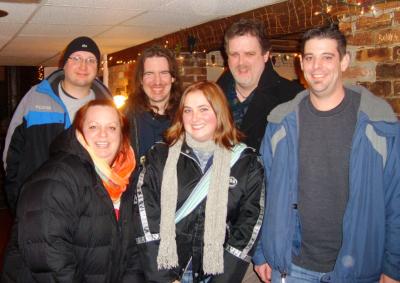 the gang (and yes we're squatting to fit the photo)


Permalink: new_year_and_dinner.html
Words: 190
Location: Niagara Falls, NY
Category: about doha
01/11/08 02:00 - 41ºF - ID#42839
holy RAIN batman!
I was going to post my new year photos but this is much more important. Mark your calendars folks, today in Doha, it RAINED. It rained ALL DAY LONG!!! I was so excited. I just stood out there looking toward the heavens letting it fall gently on my face. It's the very first day in my 7 months in Doha that I didn't have to wear my sunglasses.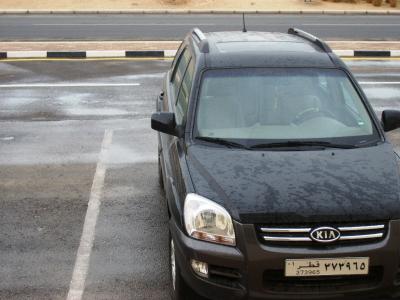 my car is relatively clean now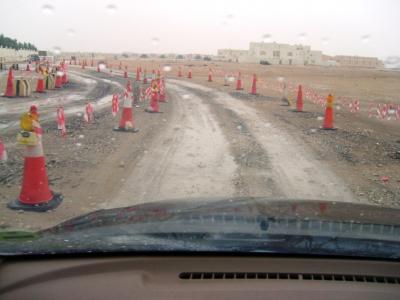 this is why i had to buy a 4x4. this is an example of a road 'diversion'. they simply close the road where they need to do work and let you off road around it.


Permalink: holy_RAIN_batman_.html
Words: 112
Location: Niagara Falls, NY
Category: potpourri
01/10/08 04:05 - 41ºF - ID#42821
sandstorm
So the sandstorm lasted quite a while. Take a look at my car (sorry, she hasn't revealed her name to me yet).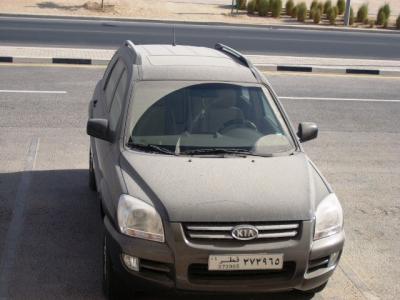 I've been on duty since the night I returned. Thankfully most students are still away on vacations so it's pretty quiet. It's also very cool outside! We're between 60-70 now that 'winter' has officially blown in with the northern winds. People here are bundled up like north pole expeditioners!
I'm just wrapping up Zelda: Twilight Princess. In the beginning I honestly didn't like the idea of running around as a wolf, but it got better once you could transform at will. Just going round collecting all the hearts and bugs for extra padding before I meet the big boss.
I've also been using my down time to GREATLY enjoy watching La Femme Nikita, as in the tv show that used to air on USA. I loved that show so much, hence my code name Nikita for all spy missions. I finally own the entire series and I vowed to wait until I did before I began watching any of them, so I could enjoy weeks of unending joy. Weeks of espionage, betrayal, treason, 'cancellations', psychological warfare, and of course, the beautiful Michael played by Roy Dupuis. Mmmm.
Just desserts everyone, karma likes it sweet!


Permalink: sandstorm.html
Words: 218
Location: Niagara Falls, NY
Category: travels
01/06/08 01:49 - 46ºF - ID#42768
back in the do-ha
After a 1 hour delay in Buffalo, a 6 hour layover in D.C., a 12 hour plane ride, and 2 hours waiting for luggage that didn't come...I'm home. I arrived safely in Doha this evening and was greeted with my first major sand storm. It's crazy out there!

I promise I'll post photos soon and write much more but I'm exhausted and really want to sleep. Happy New Year everyone, it was so wonderful to see you :)




Permalink: back_in_the_do_ha.html
Words: 75
Location: Niagara Falls, NY
01/01/08 12:57 - 33ºF - ID#42710
you all made me very happy
It was wonderful to see everyone at the party last night! It was hard keeping my visit a secret but I wanted to surprise as many people as possible. I got to see the friendly faces I knew would be there, meet a few new faces, and a few faces I didn't expect to be there.

However, BOO on all you peeps who's faces weren't there!!!

I'm in the country a few more days so I'd like to do something. Maybe a peep dinner on Thursday? Does that sound good to anyone?

I really missed you all and it brought me a lot of joy to see you again, spend time with you, and I especially loved the hugs :)

Happy New Year estrip!



Permalink: you_all_made_me_very_happy.html
Words: 123
Location: Niagara Falls, NY
<-- Earlier Entries