04/10/11 10:29 - ID#54027

French quarter fest by the muddy...
Mississippi yes indeed!!! It was a geat time, all weekend long I'm outside handing out food listening to live music, drinking beer and getting paid for it. Could you ask for anything more? NO and if you do youre an ungrateful bastard lol. I mean don't get me wrong, I have met some of the countriest mofos ever!!! Something about a free outdoor concert and cheap food that brings out the most hickish folks ever, ie the lady with the mullet who literally couldn't read the big ass sign in front of her. Bless her heart for trying though. Another guy came up and asked if we took debit, I say no. he comes back not 20 mins later and asks "do you guys take debit"...... No sir we still don't. :) anywho good times I'm glad to be leaving soon. Love y'all




Permalink: French_quarter_fest_by_the_muddy_.html
Words: 141
Location: Buffalo, NY
Last Modified: 04/10/11 10:29
04/02/11 02:46 - ID#53961

Best pic ever!!!


Permalink: Best_pic_ever_.html
Words: 4
Location: Buffalo, NY
Last Modified: 04/02/11 02:46
04/02/11 02:43 - ID#53960
Ready to be home
Im soooo ready!!! I'm over the south!!!! Guess it's just home sickness and wanting to be settled. The party never ends here and even I get partied out. I did get some shopping done though, I'm bringing two more large bags back with a bunch of stuff. Soon enough I guess I have three more weeks and then disney and then home!!!! So get ready Buffalo, I'm coming and bringing the warm weather with me. Love y'all



Permalink: Ready_to_be_home.html
Words: 77
Location: Buffalo, NY
Last Modified: 04/02/11 02:43
03/28/11 05:07 - ID#53933

Day off
My one day off a week is here im taking it easy yaaay!!! This week has been nuts. I told my boss no I definetly wasn't taking the position, met californians two of whom are coming back in a week to hangout with myself and my friend Skeeter again no bull shit. I hooked up with one of them two nights ago after being a very good boy these past few weeks and not giving it up at all.
Notice on the first pic that it is daytime. Infact it was just after 12 pm, I was on my way to lunch. I went to a friends birthday named steve yamadas this week he loves karaoke just like I do so it was on!!! My friend skeeter who's in the pics lastnight of wurk is tonight and then he heads to california but not before his 21st birthday thursday.
The gay bar in the pic is supposed to be the oldest in america. Lafeites it something like that. They wouldn't let you take pics inside for some reason. It really wasn't anything special inside. It did have lots of old men :) through all this I'm still thinking about this boy back in buffalo everyday!!! What's wrong with me?!?!
It has been good times but not so good aswell. I remember why I left the south. Ick!!! It's so humid, so many other things about the people like the laziness and poor wurk ethic. I can't dig it at all and Buffalo can't come soon enough. Time for me to go now peace out peeps. Xoxo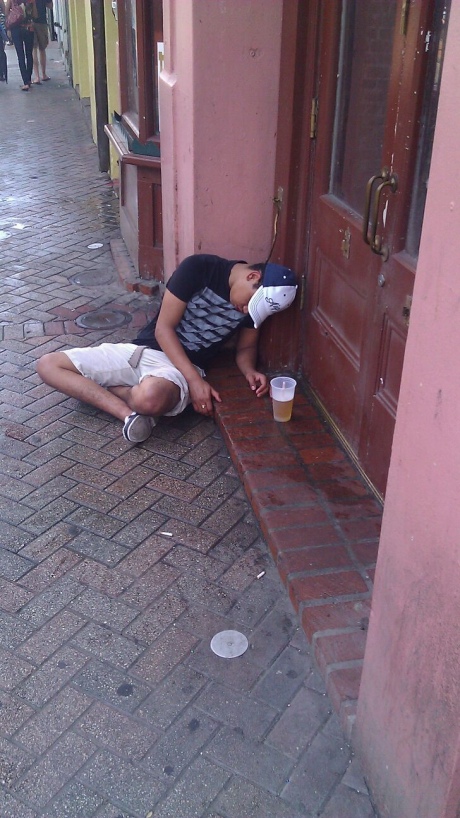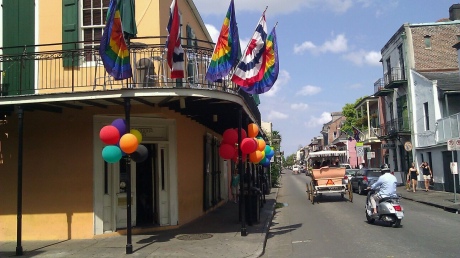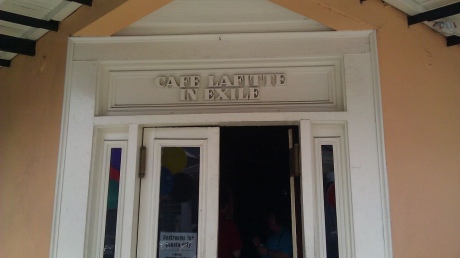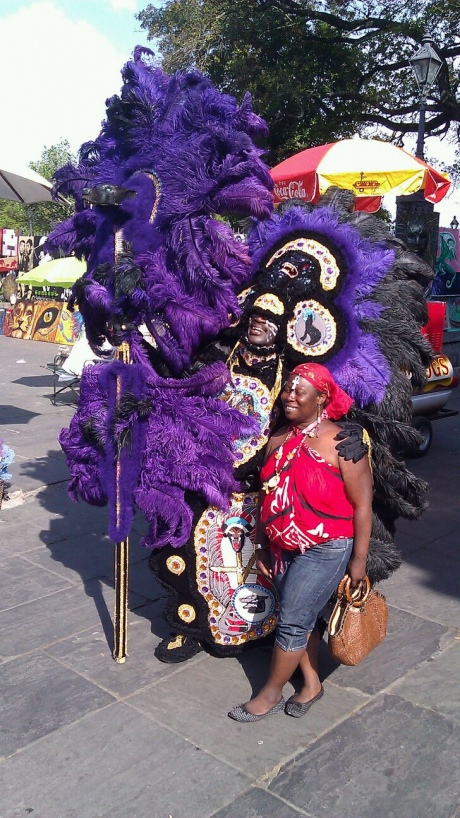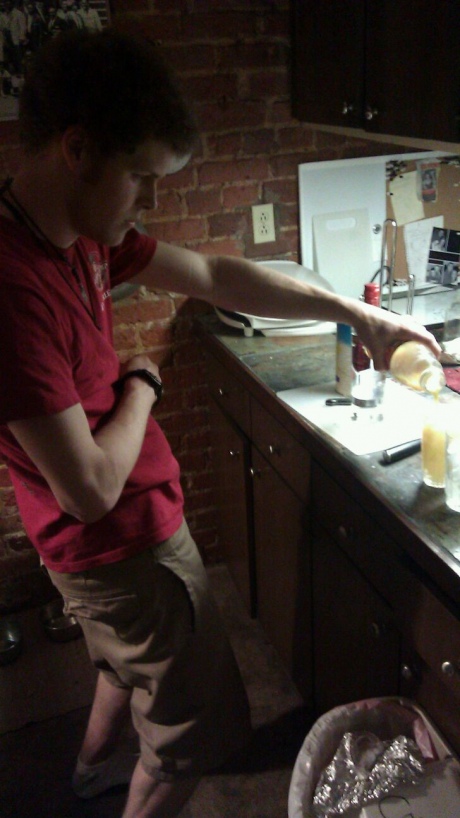 Permalink: Day_off.html
Words: 274
Location: Buffalo, NY
Last Modified: 03/28/11 05:07
03/23/11 02:41 - ID#53896

Aquarium of americas
I finally went to the aquarium down here. After reading about it in 08 before I moved to new orleans. My friend skeeter and I went together. Im not really good at taking pics though. I have more and videos too. Just gotta figure it out. Love y'all ;)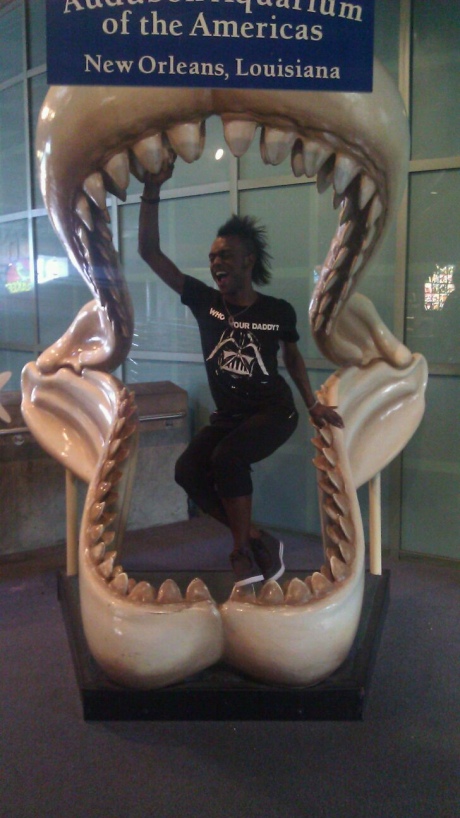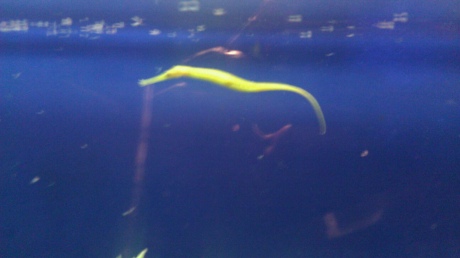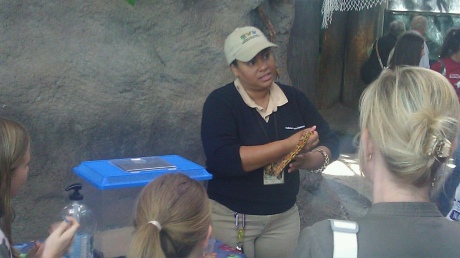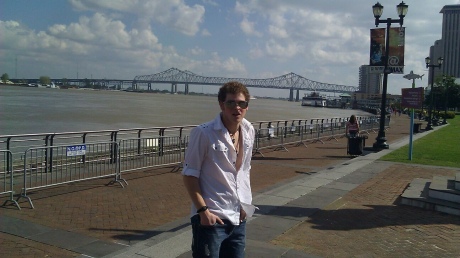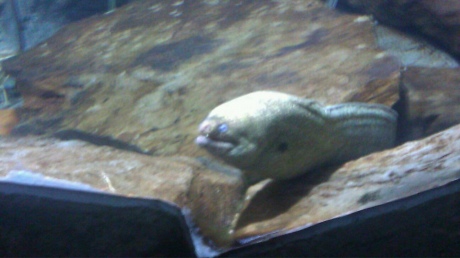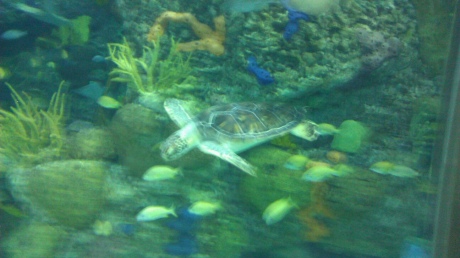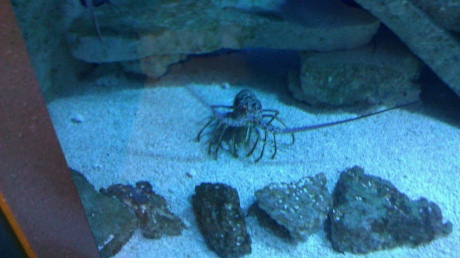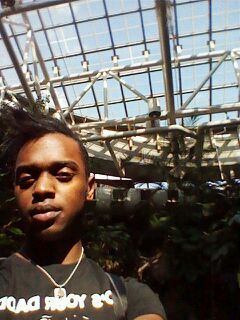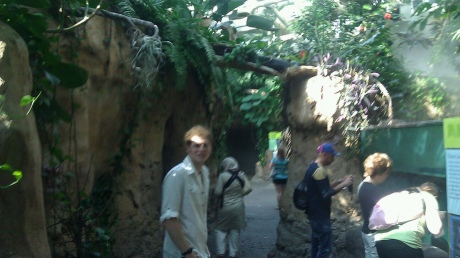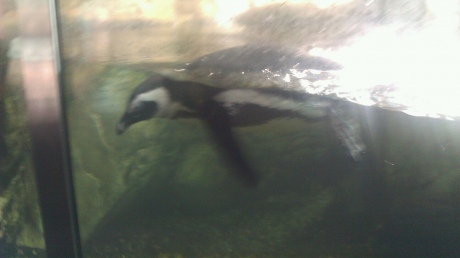 Permalink: Aquarium_of_americas.html
Words: 69
Location: Buffalo, NY
Last Modified: 03/23/11 02:41
03/21/11 05:28 - ID#53888

Hot in NOLA
It got up to 86 degrees today. That's my nephew in the pool I got for him he loves it so much. Times like these I feel just for now I'm at the right place at the right time. I know it won't be this hot in buffalo when I get there but atleast it won't be snowing. So for my one day off a week I get I spend it with my nephew and sister. I love these two so much!!!! His first birthday is next month and im glad I can be here for it and help her out. Feeling much better today than I was a few days ago.I'm glad that little funk is over, and I'm back to normal. Love you guys talk to you soon xoxo- TK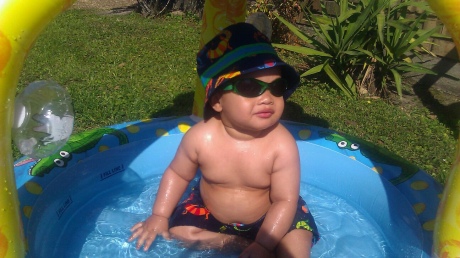 Permalink: Hot_in_NOLA.html
Words: 134
Location: Buffalo, NY
Last Modified: 03/21/11 05:28
03/20/11 02:02 - ID#53878
Holy promotion Batman
Ok so just when I thought things couldn't get crazier for me, my manager chines up to me today and offers me the front of the house Manager position!!!! Holy shit!!! I get to where my cute clothes instead of the uniform,i get paid more obviously and my insurance will be a lot better. The bad thingis I would have to stay in new orleans. My first thought is no, right from jump. But he told me to think about it first. The really weird thing is my horoscope today said I will be approached with an opportunity. And to look it for it. Whoa nelly!!!! I'm not going to take it though , I said they couldn't pay me to stay in new orleans and guess what?



Permalink: Holy_promotion_Batman.html
Words: 127
Location: Buffalo, NY
Last Modified: 03/20/11 02:02
03/19/11 03:53 - ID#53869

FQF
Which means Frenc Quarter Festival, and I'm working it!!!! Its a three day outdoor concert with local and worldwide bands. Last year aretha and al green were there and that was just one day. My manger asked me to wurk it and I couldn't be happier. I'm gonna be in a booth with two others selling food drinking beer and listening to live music, for three days straight!!!! It's gonna be so awesome and after the day I had yesterday I could use some exciting good news. Also my nephews first birthday is coming up in a couple weeks and my sister talked me into staying for it, which I didn't mind at all. I would love to be here for his first birthday. But then im coming home right after. Managers and co-workers are trying to get me to stay, but there is no way in hell. I can't wait to get back home for good. Tonight I'm going out with the gays and doing some dancing I hope they are ready because I'm gonna shut the bitch down!!!!! LOL oh and also I'm getting a be tattoo this week. It will be my second one and it's gonna be down my right side. Hot!!!!! Talk to you all later. Love you Buffalo!!!!




Permalink: FQF.html
Words: 214
Location: Buffalo, NY
Last Modified: 03/19/11 03:53
03/18/11 02:27 - ID#53864

Crying face
Yes I am today. I'm not sure if its because I'm finally missing my mother. Or if the family mess just caught up to me, and being around my sister and nephew is filling me with emotion. Between all that and moving back to buffalo is a lot to take in. but I can't stop crying, thankfully I'm by myself right now so no one can see me. On top, of all this I have a guy who is falling for me hardcore in buffalo, but still lives with his boyfriend or ex boyfriend who knows. I just don't know why it can't be a little easier for me. I'm a good man and loves everybody and does good things, I just feel there is some force against me that's holding me back from the happiness that everyone else gets so easily. I don't really know what else to say. Love y'all xoxo




Permalink: Crying_face.html
Words: 152
Location: Buffalo, NY
Last Modified: 03/18/11 02:27
03/14/11 02:39 - ID#53823

Wow tranny
So a guy at wurk was totally sweet on this "lady" cook we have. Every day he would come in and kiss "her" on the mouth and squeeze her all the time. Now Blyss the cook is big and black and the server is a 5 foot 6 inch white boy. So finally today someone told him and it was the funniest thing ever. He turned so red!!!! But he took it very well and he laughed but said it wasn't funny. So the entire day I'm laughing at him and I find out 15 mins ago that the boy I have the biggest crush on for over a year at wurk, used to be a woman named Amanda!!!! Holy shit I wanted to tap that so bad. That's why he hasn't bit, she like girls. Man this world is funny.....




Permalink: Wow_tranny.html
Words: 138
Location: Buffalo, NY
Last Modified: 03/14/11 02:39
<-- Earlier Entries
Author Info
Category Cloud
User must have at least 3 blogs in one category for categories list to show.