Category: summer festivals
07/20/08 10:31 - ID#45084
WNY Fest roundup
With all that was going on this weekend I have to say that in the comparison the the two major street festivles that were going on this weekend, Canal fest took first place. I only stopped by the Italian Fest just to grab something to eat during the rain soaked portion today. All I can say is that for the most part it was kind of an immediate sequel of the Taste of Buffalo. I looked at a couple of tents and said to myself, "I had their ____ last week!" Other than my usual stops I didn't see too much reason in staying, since the main stage entertainment just didn't appeal to me. Plus in comparison to Canal Fest, they were a bit over priced. An Italian sausage @ Canal Fest was $3.50 while @ the Sorrento Cheese Italian Heritage Festival , it was $5+ at some locations. Seriously I know the name of the game is to make a profit, but there was one tent that wanted $7 for an Italian Sausage! I could go down the street the Louie's at the corner of Delaware & Hertel and get a meal for that much.
Here are a few pics of some of the food staples.
(e:metalpeter)
's Baked Ziti with Pesto. There wasn't a restaurant associated with the place, but it was really good and worth the $4 I paid for it.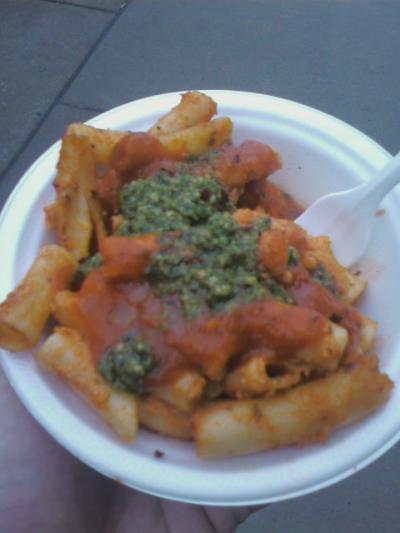 My annual stop @ Lobster Hut, pretty much I though this would be food porn for
(e:paul)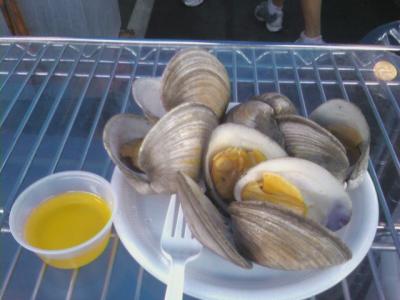 What is an Italian Heritage Festivle in Buffalo without a Cannoli?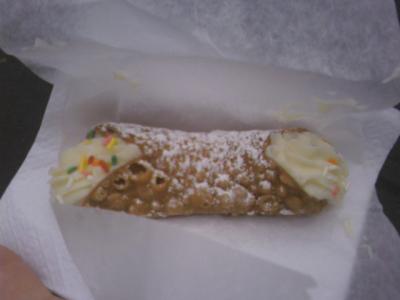 Later on I stopped by the Canal Fest once again. I know
(e:mrmike)
posted some pics, but here are a few more.
The midway food on Thursday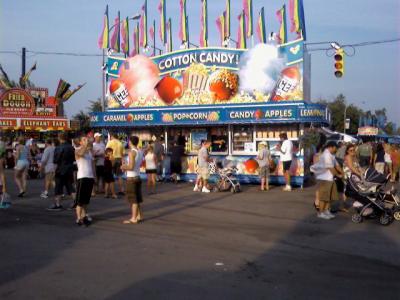 Some of the Arts & Craft vendors they had on this weekend. Nothing really too exciting, as it was more "Margaritaville this way & I'ts 5 o'clock somewhere signs.
These were taken behind the "local politcal campaigns, church and club fund raiser" food tents. The star of the 2 festivals' for food value was the Our Lady of Czestochowa

parish's tent @ the Canal Fest. They had this thing called the "Polish Platter" in which you received a Polish Sausage, 2 pierogies, a cabbage roll and a slice of rye bread for $10. I only had a bit or two from it as my friend had it. But it was really great food if you're into the above mentioned ethnic food and the value was outstanding. Too bad I didn't snap a pic.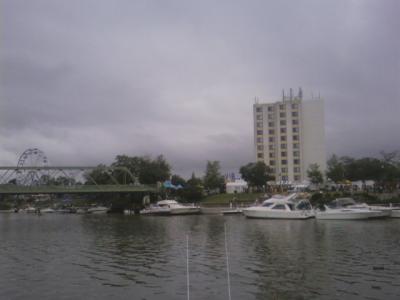 Permalink: WNY_Fest_roundup.html
Words: 422
<-- Earlier Entries
Author Info
Category Cloud
My Fav Posts
This user has zero favorite blogs selected ;(