Category: going out!
09/30/07 01:33 - ID#41420
Yesterday, Last Night
I ended up taking a few autumn pics yesterday as I was roller blading along the bike path that runs through Niawanda/Isle View Park in Tonawanda.
After finishing up I ended up going out for a bit with my friend Pat. I've been friends with him for almost 4 years. It was Livejournal that was the mechanism for us getting together. The occasion for going out last night was he's moving to San Fran Monday in search of a better animation job and to escape the coming winter. He's going to do alright out there as he traded for a "Grandpa" van to make the move out there with all of his stuff on Craigslist.
We ended up stopping by the I <3 the 90's dance party at the Icon's last night (although the address was the Icon in a prior incarnation in the 1990's) We ended up meeting this guy from London Ontario who was in town for a speed metal show at Showplace. Supposedly he works for Labatt's and was fascinated with American beer as he was drinking Pabst Blue Ribbon all night. He asked if I could tell him of a bar that served Michelob since he collects bottles and was looking for one. All I could tell him was that most places on the Chip Strip serve Mich Amber, Light or Ultra and not the regular Michelob. Needless to say it was quite interesting and I hope that his new relationship with some chick he met at the show works out. London to Buffalo is a 2 hour drive.
So after heading there we stopped at the Pink for a quick one. This is why I love the pink. I'm in there and I hear this song, I know all of the words. It turns out the DJ is playing Adorable's "Homeboy" from 1992!!! They're probably one of the best "showgaze" bands of all time and I haven't heard them in at least 7 years or so. It was ALMOST better than sex, ha ha!
We then ended up calling it a night early and went to Town for Pat's last restaurant meal in Buffalo. As the pic is taken outside.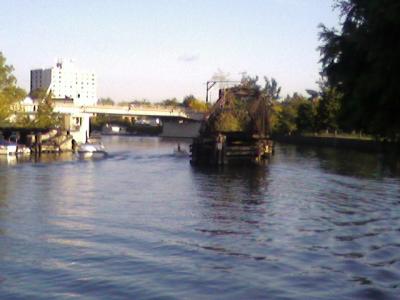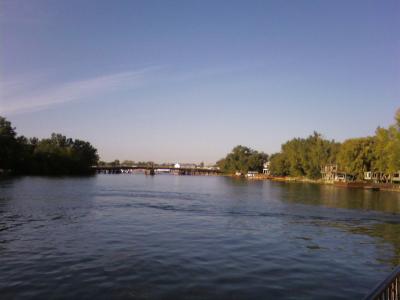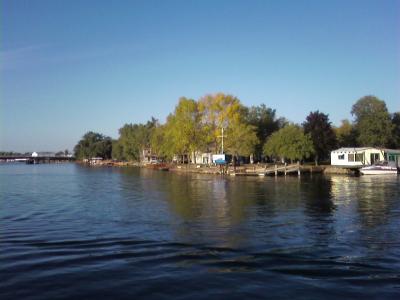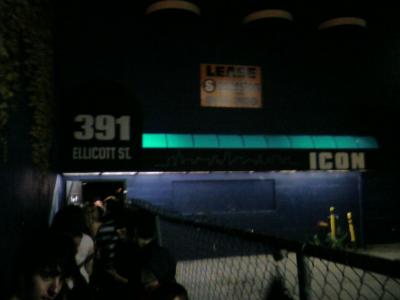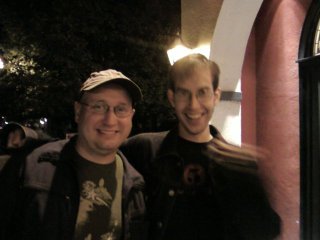 That's me on the left and my friend Pat on the right.


Permalink: Yesterday_Last_Night.html
Words: 381
Category: going out!
07/30/06 03:44 - ID#37141
Debauchery, Yah!!!
So, yea I took this weekend off to celebrate the Level Regatta in Y-Town. Needless to say I'm pretty "Happy" right now. I hung with friends and relatives. The highlight or "lowpoint" of the night way me getting bounced out of the Youngstown Yacht Club. My buddy had a wristband in which he blew 25 bucks on and never got the value back in drinks that he paid for. So he gave me his SBA badge to show at the securit checkpoint saying I was "on the job" the State liquor authority was on premisis making sure that the YYC closed down alochol sales at 11:30. By the time I showed up they had already cut off sales and me as a dumbass had a bottle of blue sticking out of my shorts. So 10 minutes later as I am standing like an idiot by the YYC bar the same security guy comes up to me asking what ID or wristband I had to get in the place. I gave back my buddy's ID and I just stood there like a fumbling idot, DUHH! Yea it was a little bit of a embarassed rush but I was a bit buzzed where I just laughed at the thing.

The real highlight was running into my late best friend's younger brother with his new girlfriend just outside of the Yacht club. He was telling my Mom that she should get the Cadillac "Heritage" emblems on the grill of her SRX showing what a Pimp she is for owning x # of Caddy's through the years. My late best friend was such a car nut it made me simle inside. Yea, I was a bit embarassed that he saw me a bit "tipsy" and he was giddy that he recgonized me in the dark. Especially when he bragged to his S.O that "I know that GUY!!!" Yea i was best friend with his late brother, It's Regatta weekend it is time to get "stupid."

The highlight was I was hanging with the friend of my friend Peter. I guess this guy Tim or "Hoss" is a X Navy guy. He made sure everyone was safe and such tonight. It was funny althogh I did my best to try to make the plan come together. The best part was this guy who is 30 confessed that he was married 3! times and now that his is on his 3rd wife the fear is worse than GOD that he doesn't do anything stupid. He didn't drink all night and this is after his wife drove back to PA where he lives. Y-Town boys have to get something on during Regatta weekend no matter how small the big picture it is.

So I'm home and safe after everthing. Just watched FOX News channel and the Mid East is more F'ed up that I left it on Friday. WTF!!!

Anyway there is a pimped out Scion on my front Lawn that belongs to some party across the street. They're good neighbors so I don't mind. Yea, GOODTIMES BY ALL....







Permalink: Debauchery_Yah_.html
Words: 507
<-- Earlier Entries
Author Info
Category Cloud
My Fav Posts
This user has zero favorite blogs selected ;(