Category: holiday
01/03/07 10:59 - 41ºF - ID#37533
Timika's Balls...& other seasonal gifts
Made you look.

Santa both secret and otherwise smiled upon me this past holiday season and the final straggler came in over the weekend from my younger sister. In the past week, I've come into a wide variety from the new Ipod to a painting of "Sunday in the Park" redone with Simpsons Characters to a NunChuck (a small pistol that will shoot little nun figures to distances that cover the diameter of the dispatch department of Time Warner) to the aforementioned chinese massage balls (they are doing wonders for my pending carpal tunnel).

Anyhoo, my sister couldn't get home due to professional committments in NYC, but she is feeling decidely sillier this year. She offered up some Mets garb and a keychain labeled (I kid you not) "Mr T. in a box." Six different catch phrases at the touch of a button.

I tossed the key chain in a jacket pocket without much though till this morning. Around 8:30, I stopped by the Allentown Trading Company for a paper and while the gentleman in front of me was paying for his purchases, Mr. T woke up. Out of a clear silence was heard, "Don't give me any more of your jibjab, sucka!"

Needless to say, the gentleman turned and looked at me with some skeptical amusement. I (doing my best to keep a straightface) turned and looked at the guy behind me (in a lame attempt to pass the buck).

Lasted all of a minute before we all broke up. Comedy relief at the ATC, I'm sure they will overprice it if given half a chance.



Permalink: Timika_s_Balls_amp_other_seasonal_gifts.html
Words: 266
Location: Buffalo, NY
Category: fresh start
01/01/07 01:21 - 45ºF - ID#37492
It's 007!
T'was a good time at the Estrip house last night/this morning. Thanks again,
(e:Paul)
,
(e:Terry)
, &
(e:Matthew)
. I have high regard for you guys for risking home and hearth for the enjoyment of us freeloaders.
I found myself standing back a little to fully taken in what all was going on. Great to chat a little more with more peeps than I've had previously. I don't think I said anything too stupid.
(e:Soma)
spun some great stuff.
Secret Santa left me suprisingly moved. My Santa made quite a little pick me up package that has me enscorcelled. Secret Santa, you rock!
Next time, I'll walk so I don't have to be "so sober,
(e:imk)
."
Happy New Year Everybody!


Permalink: It_s_007_.html
Words: 124
Location: Buffalo, NY
Category: bad holiday
01/01/07 09:46 - 40ºF - ID#37486
When Fireworks aren't enough
While we were reveling on Linwood, bad stuff still happens. I called my folks this morning to say Happy New Year. They live in the Harris Hill section of Clarence. After extending me an invite for dinner tonight, they told me about ringing in the new year by serving coffee to firemen. The house right next door to them caught fire last night. A family of four lives there, although not any more. It doesn't look like much from the outside, but the inside is a fucking mess and a total goner. The stories around the neighborhood are rampant but the guess is that a candle or two got forgotten about.
Even though the facade is still standing, the burned floor joists make gutting the place the next step. I don't really know the residents but I wouldn't wish this on anybody. Tbe husband was wrestling some former christmas trappings to the curb. I walked over to say hi and talk to him as opposed to stare at the house. Plenty of other rubbernecking jerks were doing that. He was telling me that he was talking to a barrage of insurance people already and they will be covered for everything. I asked if he mentioned that his place is on Spaulding Lake with indoor outdoor pools. He got a laugh out of the poor joke which I guess is the important thing.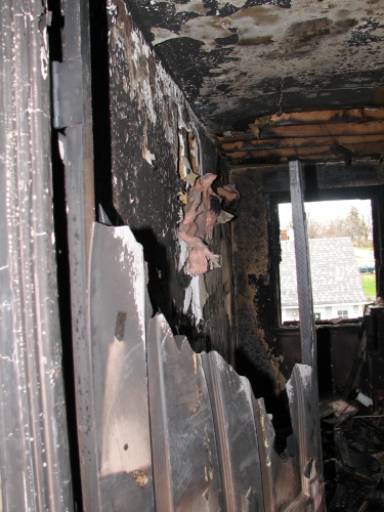 Doesn't take much to make you a gypsy.


Permalink: When_Fireworks_aren_t_enough.html
Words: 242
Location: Buffalo, NY
Category: safety
12/31/06 06:45 - 43ºF - ID#37481
Crime Wave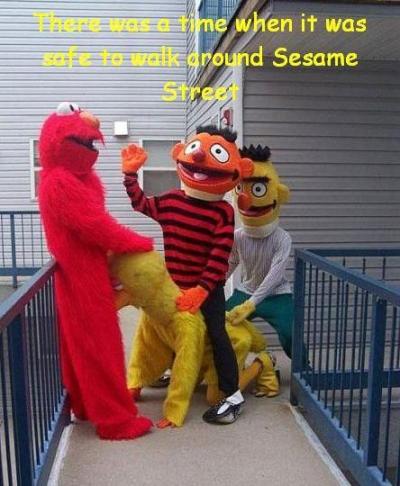 I wonder if the nonsense the other night at the Regal will send more people to the market arcade. Probably not, but it would be nice to see the movie theater survive as a movie theater. For all the supposed amenities, the Elmwood Regal is a bit of a dump. Kinda like the Quality Markets of movie theaters. Long as it's a money maker....
Sad really


Permalink: Crime_Wave.html
Words: 68
Location: Buffalo, NY
Category: holiday
12/31/06 06:39 - 43ºF - ID#37480
I'm full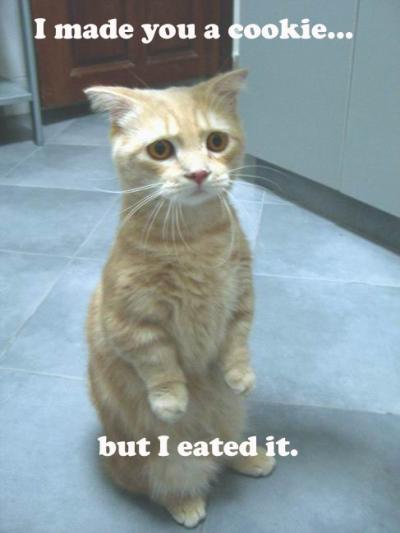 Permalink: I_m_full.html
Words: 2
Location: Buffalo, NY
Category: potpourri
12/31/06 02:19 - 32ºF - ID#37472
Holiday leftovers
Wow, a genuine three day weekend. I needed it. Christmas seems like we still aren't finished with it and years ago at the same time. My kids made out like bandits (spoiled ones, that is). I worked last Sunday at the Bills game and met up with them at my folks house for christmas with that half of the brood. Before they took over to the ex's parents on Monday, the ex and I had a brunch with the lot of them. I think it was my favorite part of the day. They got to show off their wares to a captive crowd. And I got to see what I get to assemble. Despite working Sunday, it was still pretty great.
It made up for what was to come. Due to staffing shortages and my manager being one taco short of a combo platter, I got farmed out to the Amherst Time Warner office last week. Thanks to an equipment shortage and the run on people getting HD for christmas, I had lines and lines of people all week to deal with. One person called in sick on Thursday so I got the double fun of an 11 1/2 hour day. It truly sucked and after a while, I think the customers were taking pity. It got a little easier as I got more HD boxes and I was able to tell people to that Fox isn't going anywhere. The topper was coming into Wilson Farms around 8:30 on thursday. I stupidly still had my Time Warner Tags around my neck so the Willie Farms cashier was giving me the third degree, Four straight nights of having the crap kicked out of you.
Didn't give me much of a chance to play with my new christmas stuff, chief of which was a new IPOD. I hipped my dad to Small Dog Electronics in New England (I forget where exactly). They are MAC store with pet affinity. He liked their pricing so much that I got a 60 gb photo ipod for the holiday. I asked for a phone, got an IPOD. My birthday is in February so I'll see if I can reverse that.
Here's a bit of irony. I buy cable and internet for the ex's house. No discount, just seems like a decent thing to do. I never got the bill for december, so Time Warner disconnected it briefly today. I got caught up and a Call Center person errantly told me it would be right back on. LIAR! We went over to the house and it wasn't. I call the call center back, noting the mistakes of the earlier operator to tonight's poor soul who got my call, along with how their bosses get their info from well, me. Suddenly a tech got freed up to get things connected. Nice to have a little juice in such matters. Never call the call center folks.
See yas at the party.


Permalink: Holiday_leftovers.html
Words: 488
Location: Buffalo, NY
Category: wassailling
12/25/06 01:00 - 33ºF - ID#29641
Merry Christmas, Peeps!!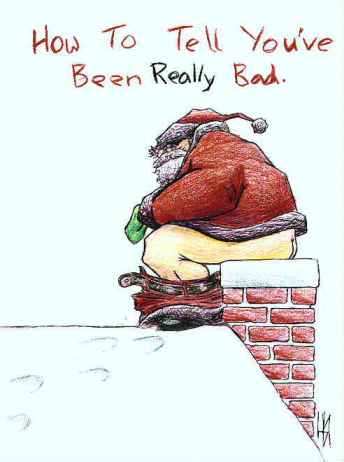 Permalink: Merry_Christmas_Peeps_.html
Words: 2
Location: Buffalo, NY
Category: weekly world news
12/22/06 08:04 - 49ºF - ID#29640
Getting Bitchslapped by life
I've developed my own connection to Roswell now. My Dad has been volunteering with one of the labs doing computer help which is cool. On the not so cool side, my ex's Dad who's still a father in law to me if you know what I mean (and I think you do) has been battling bladder cancer for six months or so. He's been going through a therapy regimen for sometime. Yesterday, there was an exploratory surgery to determine where the cancer stood. He's got a mid january date for his prostrate, parts of his bladder and one kidney to get taken because of things have progressed at such a rate. Basically, he opens his mouth and you'll be able to hear an ego. It's set for middle to the end of next month and one of the physicians said something about not being able to get a room till then.
I being me couldn't help but ask "You only have the one?" A little humor to lighten the load. I have good feelings about it. Aside from successfully quitting smoking, Dad-in-law is one of those folks stuck in time. My daughter showed me a picture of him that she thought was recent. Turned out to be from 91. Dude hadn't changed. He kicked smoking, doesn't eat red meat or drink any alcohol, so the omens are on his side. I've learned not to bet against him.
Same day as that was going on, I managed to make an appearance on Channel 4. I was having a day from hell, getting pulled in 9 different directions at one. It flat out wasn't good. With the cable price increases, the local media was all over the place. I got yanked up to the front counter to wait on customers (there weren't any) just as Channel 4 finishes their interview with one of my bosses and decided they needed background. I wasn't happy about it, and tried to pay it no mind. The TV guys couldn't acknowledge us, they just shot their footage. I didn't think much about till my phone rang and it was my daughter exclaiming how pissed off she thought I looked. Lil bugger was right.
Things are better on that front. I built a space for them at my place and the effort went a long way toward the 12 year old's concerns.
Christmas shopping is done. The eldest is getting hockey tickets and pregame meal at Fat Bob's. The younger terror is receiving a new stereo and the aformentioned number one son is hip dip in batman legos. My parents yearly tell me not to buy them anything. So, this year I said, I won't if you can pass on giving me the speech about buying anything. Although, if they pony up with a Red Razor, I'd be a happy camper.
Had the day off today and feel pretty renewed. Slept in, got dressed by the crack of Noon. Greeted tea time with a Coco Moco (large) at Spot and Artvoice & the News. Felt almost civilized.
Saw Matthew's post about the PMT New Year's and I believe I can make it. Yee ha, think I'll walk to it though.
Enjoy the holiday, peeps!
Merry Christmas, Happy Kwanzaa, Happy Channukah, etc and mostly importantly, Good Festivus to us all.
Peace


Permalink: Getting_Bitchslapped_by_life.html
Words: 548
Location: Buffalo, NY
Category: holly day
12/20/06 08:23 - 41ºF - ID#29639
Hey Ya Charlie Brown


Wanted to make my first link to youtube a worthy one. This has some miles on it now, but it made me smile anyway.

Everybody, snoopy dance!



Permalink: Hey_Ya_Charlie_Brown.html
Words: 28
Location: Buffalo, NY
Category: aw crap!
12/15/06 07:31 - 43ºF - ID#29638
Will the beatings ever stop?
Periodically, since my wife and I split, it's felt like I get turned into a human punching bag. Nobody did anything wrong yet the vicissitudes of life come down like bad plumbing.

I have daughters who asked my ex to ask me if they could pass on coming over for awhile. They want to hang, they just down want to sleep over. Ex also mentioned that her vibrator is missing and for the record I ain't got it. She (my ex) went to great pains to assure me I was doing okay on the Dad front. It's just the close surroundings were interfering with the kids being 15 and 12. Intellectually, I know all of this and understand it. I'd rather the girls pass then be here unhappy. But emotionally, it still reduced me to rubble. Your brain hears everything and is fine, but your heart stops listening after "We don't want to come over."

I kept it together as I went across the parking lot to my car. Once inside the lil red bus, I let it go. The pressures of doing 2 1/2 jobs at work and then hearing that from my girls managed to suck the fight right out of me. So, here I sits, man enough to mention I bawled most of the way home.

Sucks to try so hard only to get beat down again.

Knew it was coming, but you'd like a little praise for all the shit I've had to put up with in recent years.

I settled for the next best thing. Number 1 Son and I just repaired to Fowlers for shakes.

Chocolate malt to sooth the wounds.



Permalink: Will_the_beatings_ever_stop_.html
Words: 272
Location: Buffalo, NY
<-- Earlier Entries