Category: family
07/17/07 02:51 - 76ºF - ID#40146
Goodbye, so long, see u later, ciao..
No matter how its said, it isn't easy
I think as I write this,
(e:ladycroft)
is still in flight from London to Doha. Hope the compression socks are helping! And they thought you had cocaine? Oy!
Well, yesterday morning began with an early surprise visit, hours before take-off.. *sigh* --tears all around.
very empty room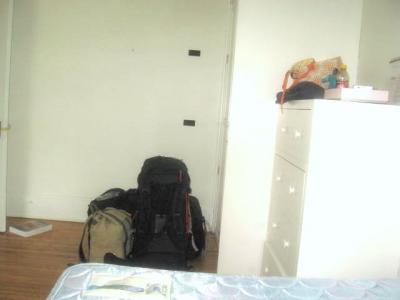 her life stashed in just a few bags
forget the travel gnome, its a travel voodoo doll!!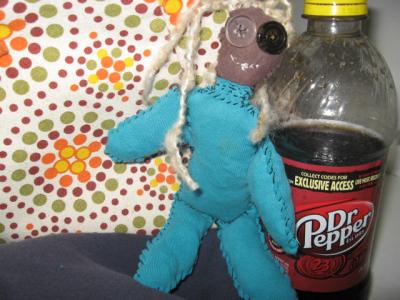 loading up, view from room..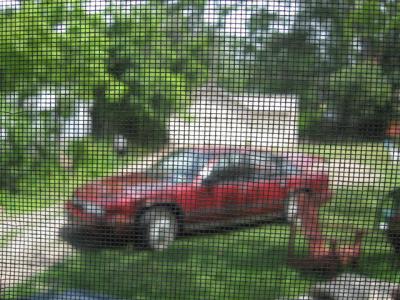 great bear hug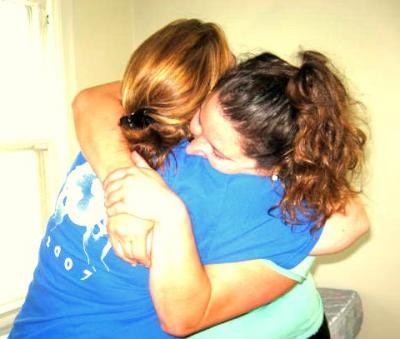 driving away, heading toward a new adventure.. (mix of sad and happy, for sure)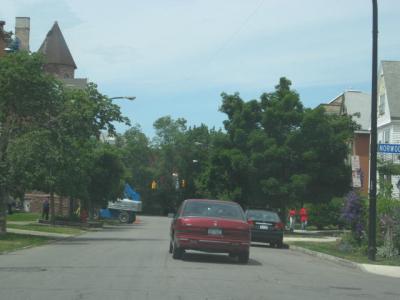 best wishes!!!


Permalink: Goodbye_so_long_see_u_later_ciao_.html
Words: 111
Location: Youngstown, NY
Category: movies
07/15/07 07:57 - 71ºF - ID#40116
HP 3D
Harry Potter and the Order of the Phoenix was a delight. I am glad to have seen it at the regal IMAX. 3D portion was fun.

It made me think that that whole scene could be made into an amusement attraction in the likes of Spiderman/Mummy found at Universal.



I never bought popcorn before at a movie theater. Somehow it just sounded good, and seeing as I was paying 12$ to see the movie, a few more bucks to round out the event wasnt going to hurt. Did you know that there are no prices on the "deals" board? A medium pop and medium popcorn cost 12$ I think. gah

They were both monstrous in size. Ridiculous, really, unless sharing. I didn't even see small as an option. Anyway, I ate a handful of popcorn and offered off the rest-- I made sure to eat all the butter coated pieces first. I don't actually *like* popcorn. It just sounded good.

I also realized that I hadn't been inside an IMAX auditorium before. Not that I recall, anyways. I really don't get out much to the movies.


Anyway, I enjoyed the movie--Good music, visuals, feel. And Snape. Oh yes, theres just something about Snape.

Go see it if you havent already! :)

Hope your weekend was fun!



Permalink: HP_3D.html
Words: 214
Location: Youngstown, NY
Category: friday
07/13/07 05:22 - 72ºF - ID#40097
ahh, weekend
Weekend 'plans' so far:
Stop at local farm for berries, cherries and corn!
Swing.. on a swingset, go down a slide, wander about..
Swim Swim Swim and Swim some more!
Go see new Harry Potter on Sunday at IMAX theater!
The above are definite, although plenty of room for more relaxed simple summer fun...
Hope all is well in peepland
Peace
Missing Image ;(


Permalink: ahh_weekend.html
Words: 63
Location: Youngstown, NY
Category: travel
07/11/07 12:30 - 78ºF - ID#40047
country travels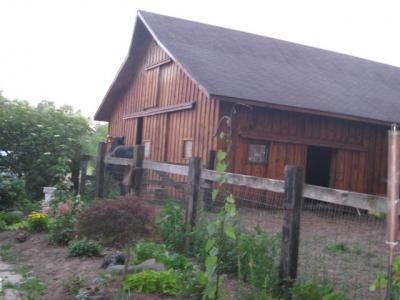 a lovely lady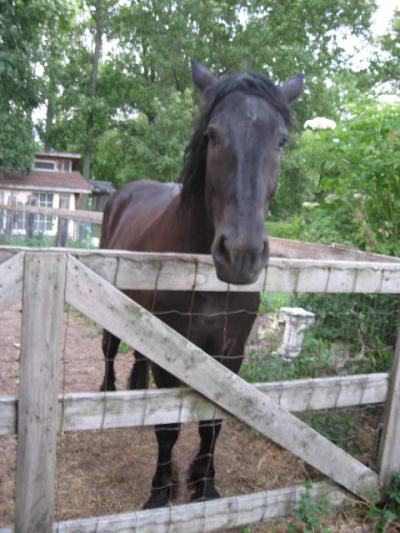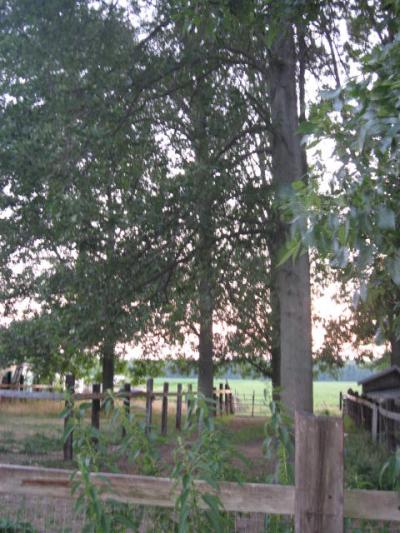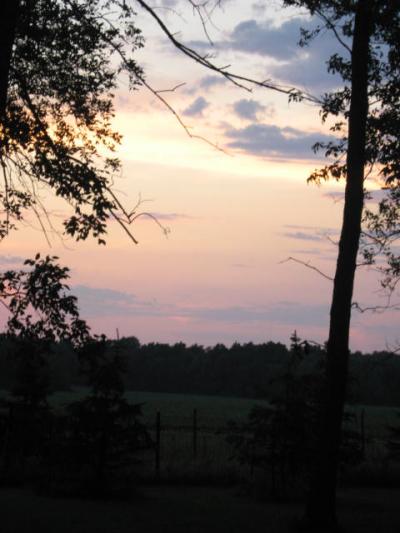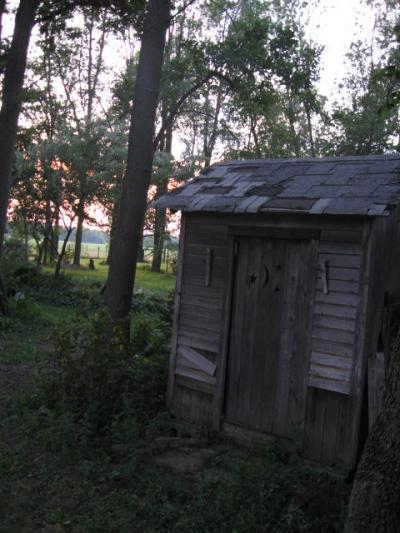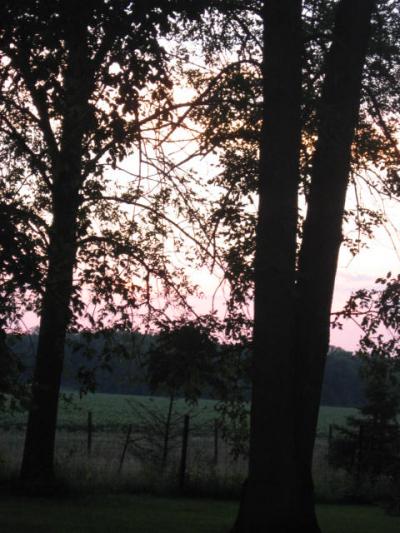 more from my SLR, but too big to post :(


Permalink: country_travels.html
Words: 24
Location: Youngstown, NY
Category: travel
07/09/07 12:01 - 70ºF - ID#40019
Point Breeze and BarnYard Adventures
Dana came over and we headed out in no particular direction. Our original thought was to find "Kraft Jet Puffed StrawberryMallows"- yes, they make excellent s'mores medium- more on that another time. Anyway, a few twisted and turns later, we found ourselves driving out on a gorgeous Sunday afternoon along route 18.
We ventured out to Carlton/Waterport, NY (route 18) to explore the Point Breeze area. Hadn't been there in years- I remember sitting by the water writing in a paper journal the last time I was there, several years ago. I am curious to find it and read what my thoughts were at that time!!!
Peaceful area, blink and you miss it. Located along Lake Ontario an hour east of Youngstown. I have always enjoyed the pier and looking out at the lake. Businesses have come and gone, but each time there is something new to explore.
Like Barn Yard Adventures! part of
Brown's Berry Patch
(farm market, ice cream, grill, pick your own fruit, etc:

Point Breeze: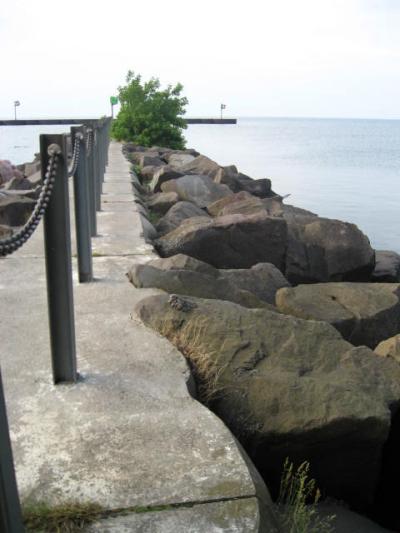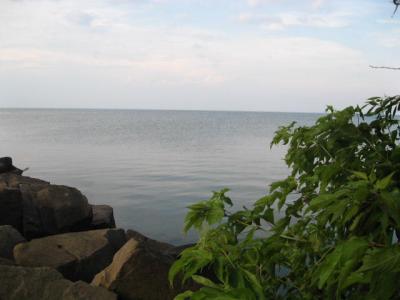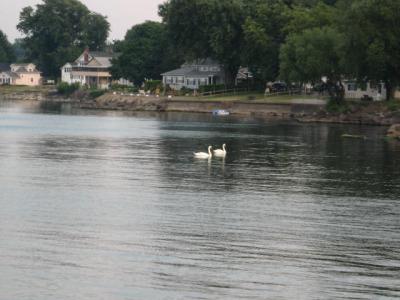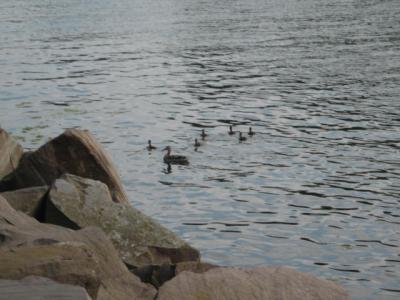 Lovely Piers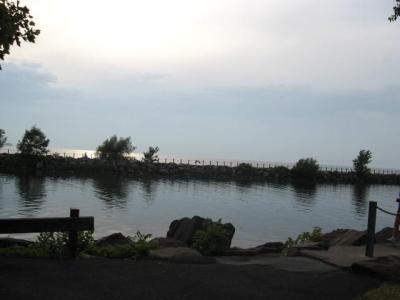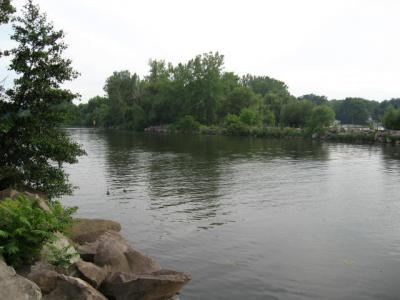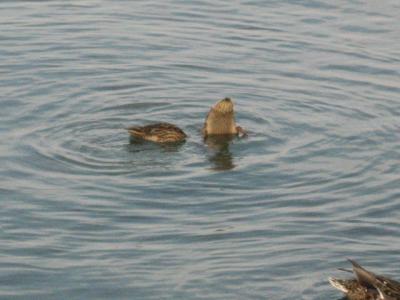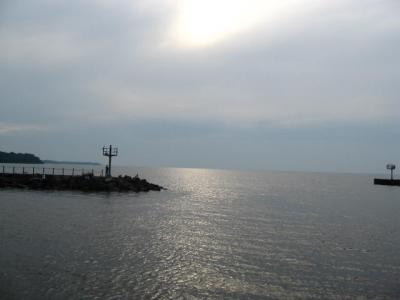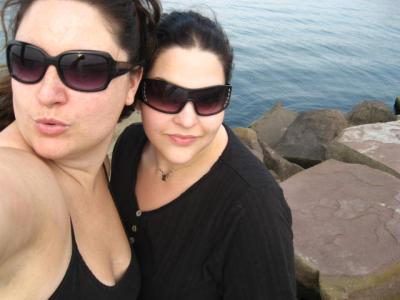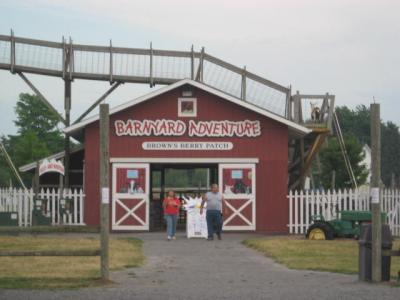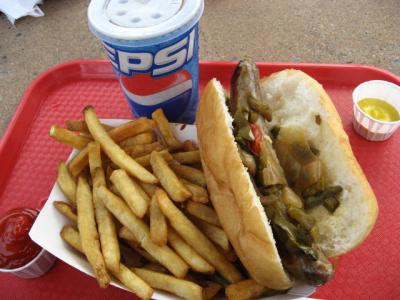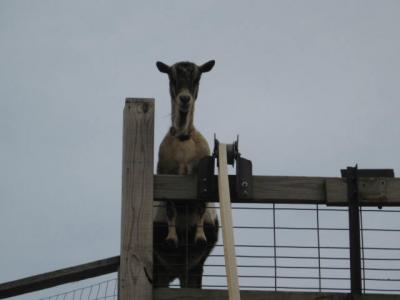 Dana making the goat work for his food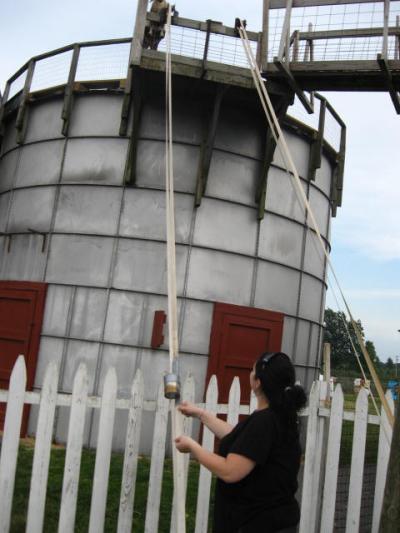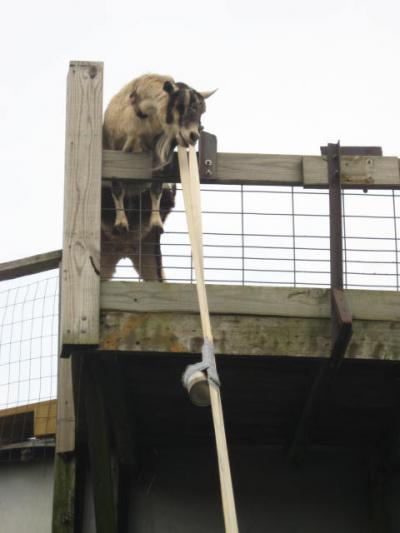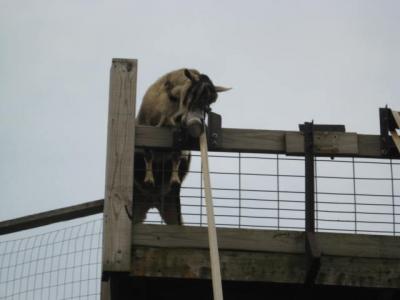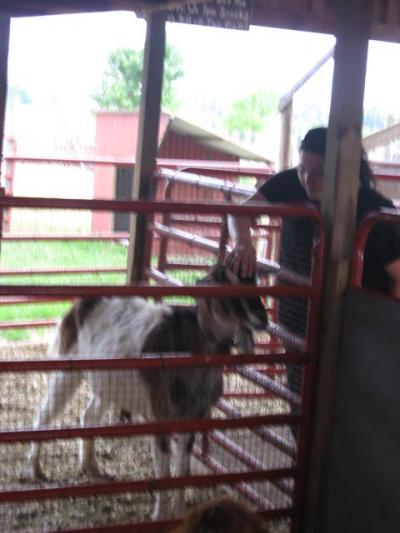 Is that a Llama or an Alpaca? thinks its a Llama. I want one!!!!!!!!!!!!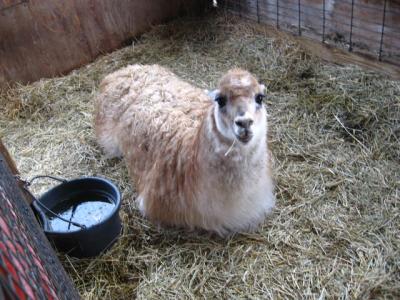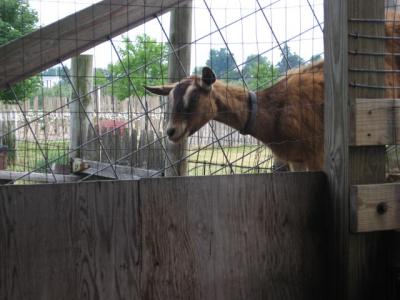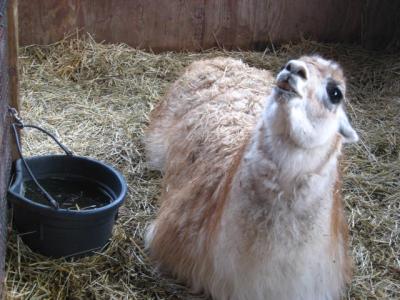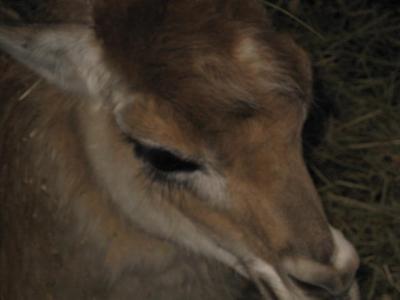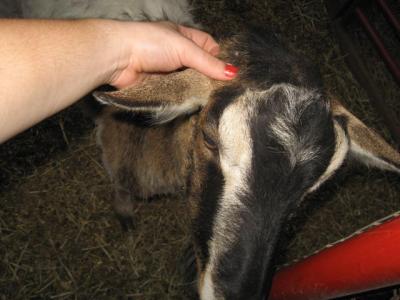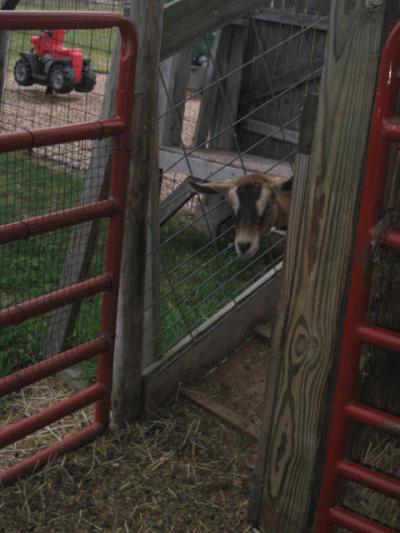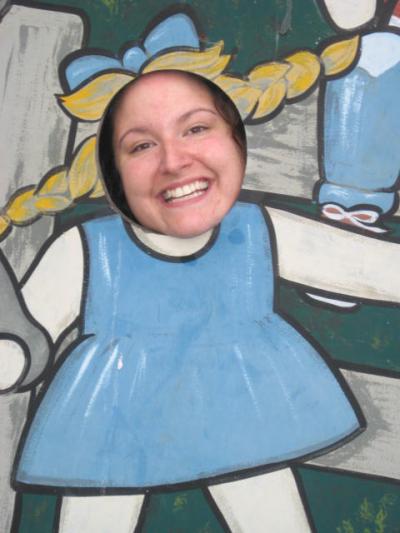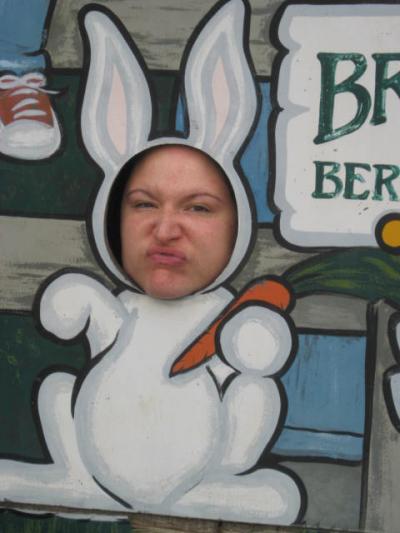 :)


Permalink: Point_Breeze_and_BarnYard_Adventures.html
Words: 248
Location: Youngstown, NY
Category: silliness
07/06/07 10:10 - 75ºF - ID#39975
Fit Has a Feeling
I took my bike out for a good hard ride this evening.
I feel like vomiting. Apparently I need to step up my aerobic activity. Ok, admittedly I was riding a bit wild and fast. A speed nut, zip zip peddling quick and hard without warm up or warm down.
You know those commercials for Propel Fitness Water, where the tag line is, "fit has a feeling" ?

I can really identify with them.
Tonight, I was Lance Armstrong, lol


Permalink: Fit_Has_a_Feeling.html
Words: 94
Location: Youngstown, NY
07/05/07 01:16 - 68ºF - ID#39925
Sour Skittles Commercial- Milk Man ?!
I usually like anything absurd, weird, quirky, silly.. most of the time it makes me giggle.


Then I just saw this commercial on tv.

what am I missing?????

ew



I immediately researched it. I plugged in, "sour skittles milk commercial".. and it pulled up many conversations regarding this; and it appears that I am not the only one to be confused and well, kinda grossed out too- in a spoiled sour milk sort of way.







Permalink: Sour_Skittles_Commercial_Milk_Man_.html
Words: 79
Location: Youngstown, NY
Category: holiday
07/04/07 02:09 - 66ºF - ID#39913
4th
Hmmm anyone know when the official word when "rain date" fireworks will be determined? I see a slew of displays are planned for tonight with rain date for tomorrow.. but I wonder when its determined that the displays will be canceled?

Feel like a firework chaser.. saw some last night (Olcott- crazy packed with people), there should be some tonight, there are some planned for tomorrow and the weekend too, if I have my facts straight. The ones I really wanted to see took place this past Sunday. Bummer. Anyway, hope to hit up another set before its over.


heh, *fiinally* some much needed rain- hope it didn't put too much of a damper on anyones plans.

Have a good one!



Permalink: 4th.html
Words: 121
Location: Youngstown, NY
Category: music
06/29/07 10:23 - 71ºF - ID#39851
TATS & 90's Music
Joan Osborne was a pleasure to see at Thursday at the Square; such the lovely voice that I remember. Although I have and really like her cd, Relish (1995), I don't think I have anything else, or have really heard anything else since. With all the unfamiliar songs she sang, I decided to look to see what I have missed over the past decade. Apparently a lot: (album list)
http://www.google.com/musica?aid=9HkP4n527k&sa=X&oi=music&ct=result
Now I have some music to find!
The other artist.. something Hoge (Will?) was alright. The best part of that performance, was one given by a guy in the audience. He stood nearby, faced the crowd and played his Air Guitar. He was *all* into it- song after song after song. Eventually he managed to form a band. He got someone on Air drums and Air bass. It was really funny.
(e:enknot)
,
(e:pyrcedgrrl)
,
(e:ladycroft)
and
(e:frogadelic)
know all about it. You do to if you were there, it was hard to miss! haha. I think
(e:laurajean)
came too late to see all that.
In other mid- 90's music news..
Spice Girls are getting back together?!?
yes, for a reunion tour- as a 'thank you' to the fans...
the Spice Girls insist they are not back for good. "This is going to be a one-night stand," said Geri.

The girls promised to perform all their classic hits during the show.

While I am not a fan, the Spice Girls are a little bit of an inside joke for me. I've got a little purse, notepad and a few um, *cough cough COUGH* songs on my iPod. ('gifts' from friends) I remember when they appeared on the scene. So not related, but in my music history, it was at the tail end of the grunge phase and just before "alternative" became mainstream. There was a lull in music- everything kinda dark, moody and edgy, even on the otherwise pop hit music stations. Then these ladies emerged and then a slew of lighter, bouncier music followed. Why I remember this, I do not know. I am full of random/useless memories and trivia.
for giggles, I pay homage to the Brit ladies with one of their songs as a user sound.
enjoy ;)


Permalink: TATS_amp_90_s_Music.html
Words: 412
Location: Youngstown, NY
06/28/07 02:13 - 82ºF - ID#39836
Angry Bee Mob :(
I got stung by a bee :(


The last time that happened, I was probably three, running through my back yard barefoot.. and stepped on one of the little bees that go from tiny flower to tiny flower among the grass.

Considering how much time I spend outdoors, and how often I am planting, raking ,digging, trimming, weeding and anything else that brings me into close contact to bees, I am surprised that it hasn't happened before now.

This booger was a yellow jacket, I think.

I tried to retailiate by busting out a can of wasp and hornet killer, but let me tell you, that only pisses them off more, and no, you really can't out run a bee. I tried. I am sure it was comic to anyone paying attention..

and yes, I know that they should be sprayed in the morning or at dusk when they are least active.. not in the middle of the day when they are flying out looking to get more than a little piece of me (it got my wrist).

So anyway, after running in circles away from a mob of angry bees, I aborted my yard work for the day.

But not all was lost! I went inside to rinse my bee stung wrist, and upon going back outside through the garage, an older gentleman ( a neighbor) was standing at the garage doorway to give me a bag of cherries from his yard. A sweet ending.. Yum!





Permalink: Angry_Bee_Mob_.html
Words: 245
Location: Youngstown, NY
<-- Earlier Entries
Author Info
Category Cloud
My Fav Posts
This user has zero favorite blogs selected ;(