Category: house
05/29/14 07:45 - ID#59027
A clean green room
(e:paul)
went on a crazy house cleaning and repair binge during his week long "vacation". I helped him out in cleaning the green room, which was absolutely trashed.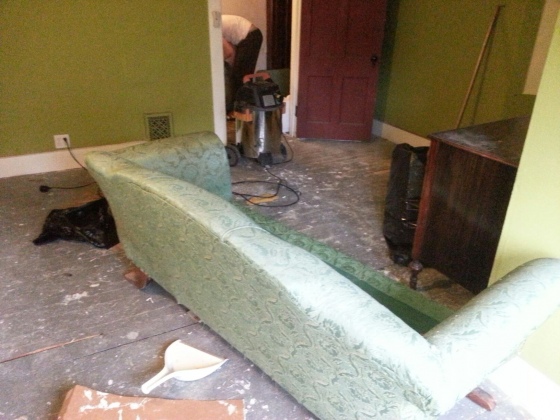 We already got rid of the fiberglass infested carpet, cleaned up the plaster from patching the ceiling entrance for the inebriated, and vacuumed up all the trash left over. It actually looks okay now.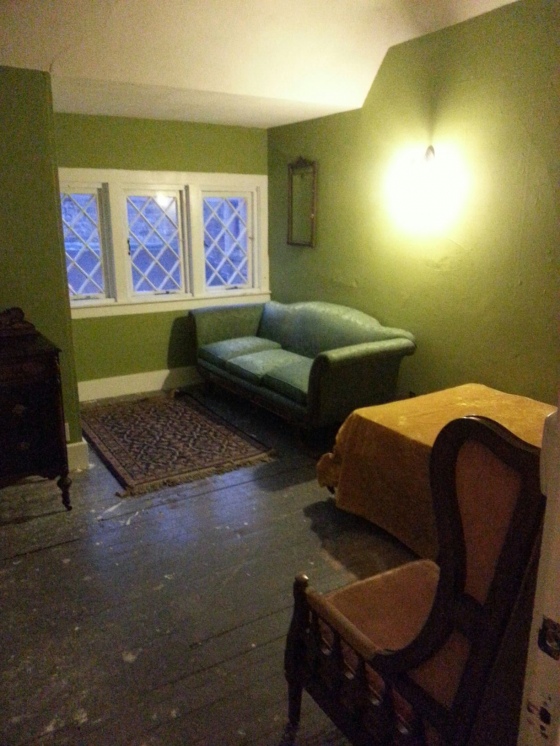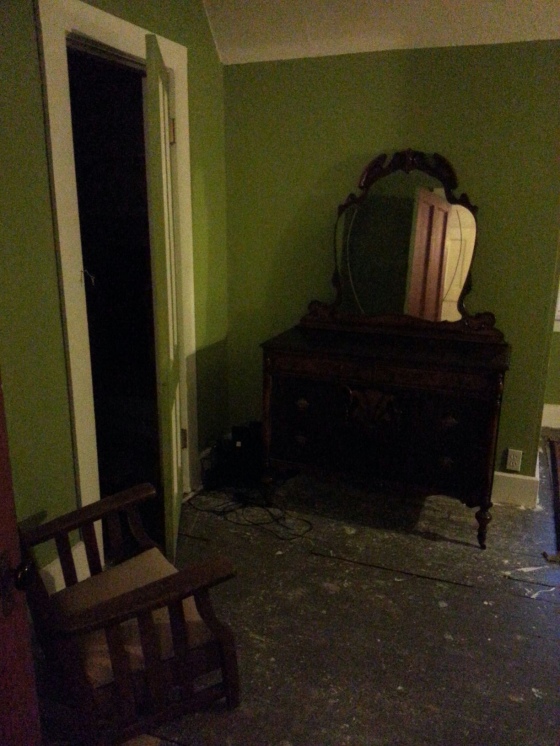 Paul and I thought it might be cool to sand down and stain the wide plank floor, and fill the gaps in with some filler, either rope or an epoxy. The floor is ugly but still solid.


Permalink: A_clean_green_room.html
Words: 107
Location: Buffalo, NY
Last Modified: 05/30/14 12:45
Category: family
05/26/14 07:57 - ID#59022

Daniel's graduation


Permalink: Daniel_s_graduation.html
Words: 9
Location: Buffalo, NY
Last Modified: 05/26/14 07:57
Category: bikes
05/26/14 07:49 - ID#59021
Crazy bike ride
We got back from camping, rested a bit, and headed out for a bike ride down to the Canal and up the riverwalk.
On the Riverwalk/190 overpass, right after the tunnel we heard someone yelling. All of the sudden, this kid comes flying around the corner on his bike way too fast. He nicks
(e:yesthatcasey)
's bike and slams head first into Terry's chest.
It was terrifying.
(e:Terry)
was scraped but up and walking quickly while the kid took a while longer. Besides asking if he needed help I didn't know what to do. The kid said he was fine, and when I asked him about his bike's broken brakes, he said he they haven't been working. It seems so behindert that he would go flying down an incline like that with no brakes - if he didn't hit Terry he would have gone head first into a concrete wall.
The kid didn't want any help and rode off. Poor Terry hurt his knee and sprained his hand - I guess it could have been worse.
Afterwards, we cut the ride short to get groceries and make dinner at home. We grilled, had corn on the cob, cheesy potatoes and white bean hummus. I was so full.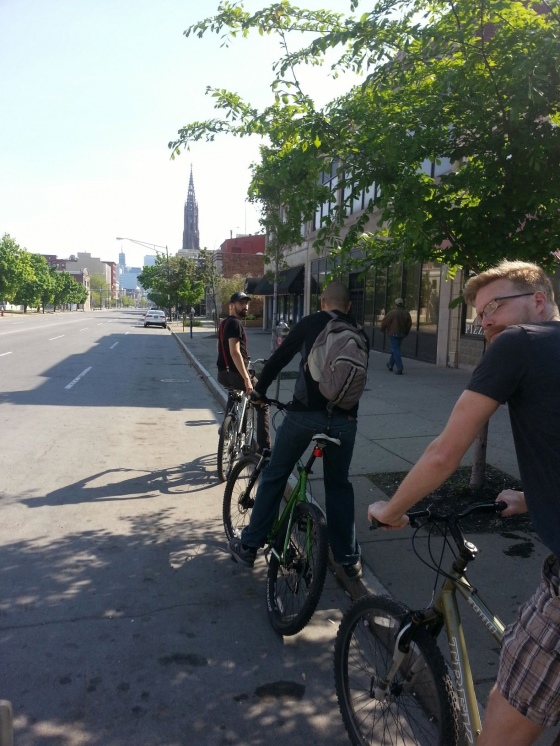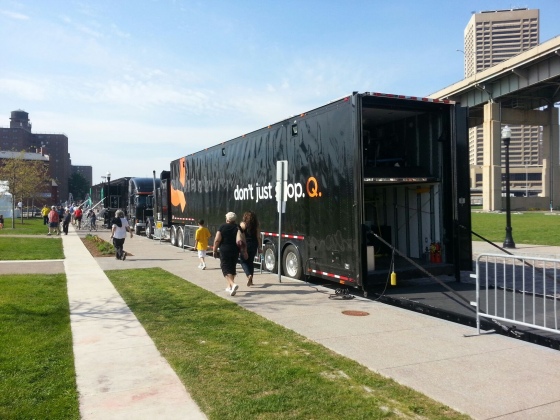 QVC is commericalizing the commercial slip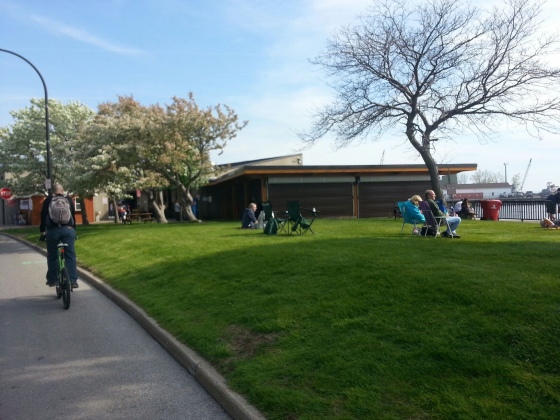 $1 million Hatch renovation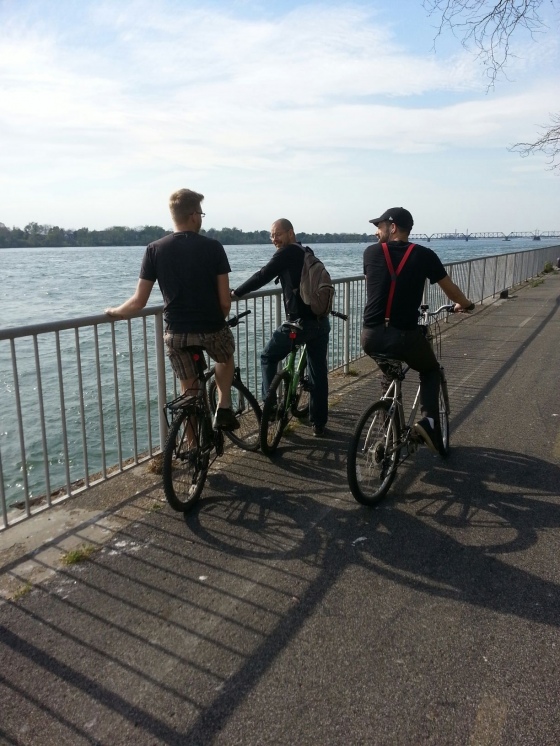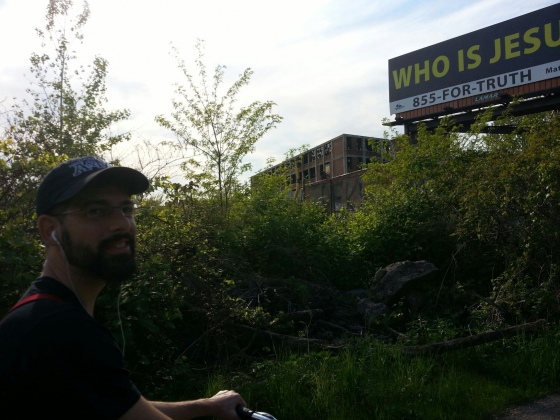 Missed connections


Permalink: Crazy_bike_ride.html
Words: 234
Location: Buffalo, NY
Last Modified: 05/28/14 12:19
Category: love
05/26/14 07:47 - ID#59020
A year
A day late but I met
(e:paul)
and
(e:terry)
one year ago (5/25/13).
Who knew that so much could happen in just a year? I feel so lucky. I can't wait to see everything we can do together.
I don't think I've ever felt so much love, and felt so loved.


Permalink: A_year.html
Words: 52
Location: Buffalo, NY
Last Modified: 05/30/14 12:45
Category: sports
05/26/14 07:46 - ID#59019
How to throw a football
(e:paul)
shows you how:
Step 1: Close one eye (so you can aim)
Step 2: Run
Step 3: Jump
Step 4: Throw
Step 5: Touchdown


Permalink: How_to_throw_a_football.html
Words: 26
Location: Buffalo, NY
Last Modified: 05/27/14 11:14
Category: camping
05/26/14 07:43 - ID#59018
Jones Pond Pt II
After the cleanup,
(e:joe,59017)
, we headed out to go c(gl)amping with
(e:yesthatcasey)
. We ended up deciding to go back to Jones Pond again, the other option being Brushwood. I have to give props to Casey for being open minded and coming to gay camp with us. It was very tame but he did have to put up with straight jokes and come ons from the resident senior citizens.
Almost the entire trip was a good time. The weather was amazing, we got plenty of swimming, football, beer and cheesesticks in. It was nice to relax and be outside in perfect temperatures. We found a good wooded camp site away from the open field.
On the other hand, I had fun hanging out among ourselves, but there weren't many people there I had interest in hanging out with. Getting looked at and talked about like pieces of meat gets old pretty fast. Obviously things were busier and a little less crazy for us than last week, but it's not a place I'd want to go back to very often.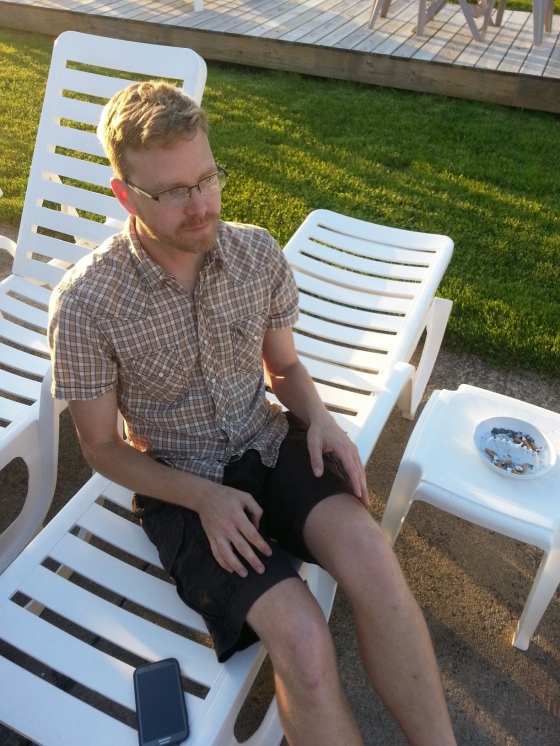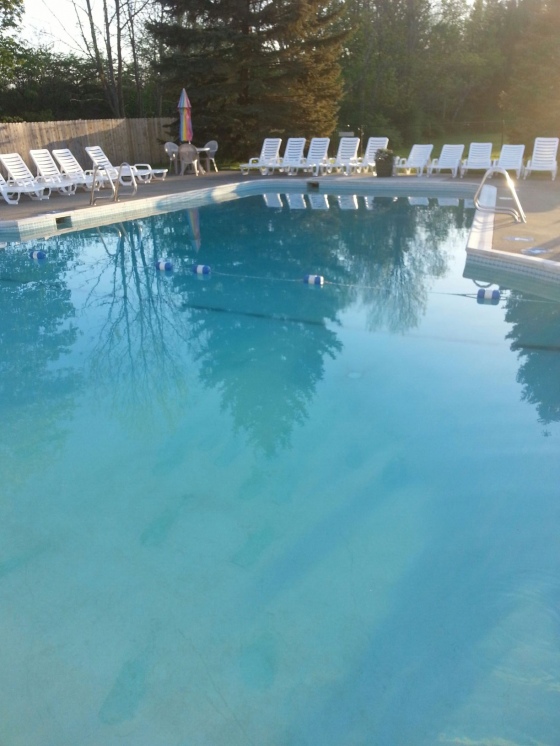 The cross pool we swam in it for hours on the second day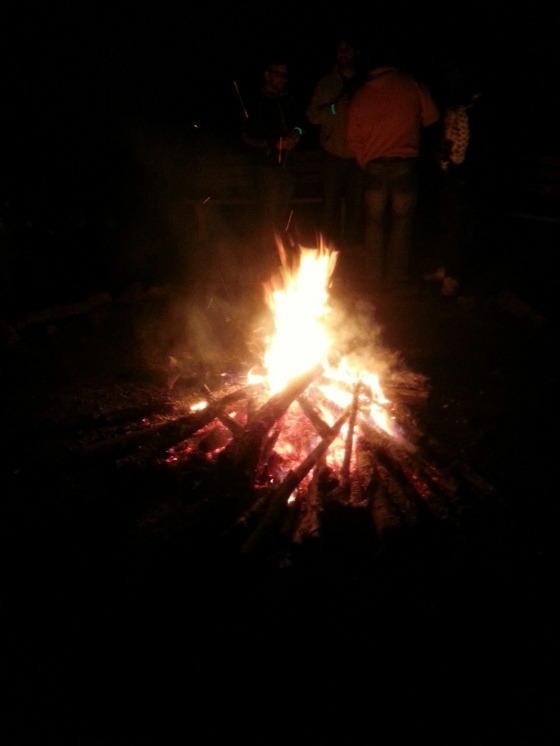 Feuer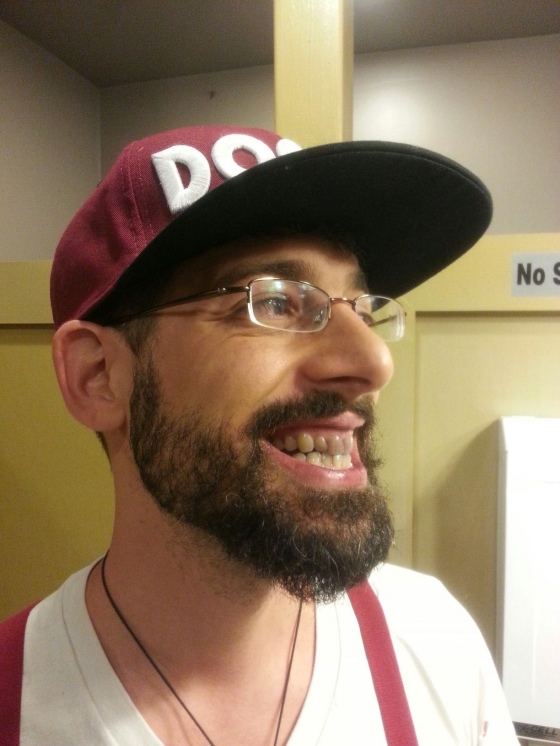 Wine teeth - like kool aid mouth but for adults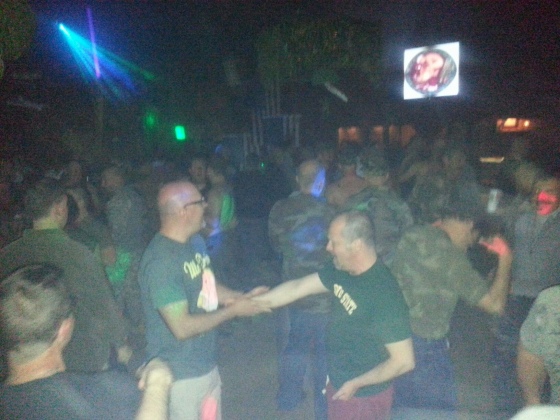 Old man party - vaguely military themed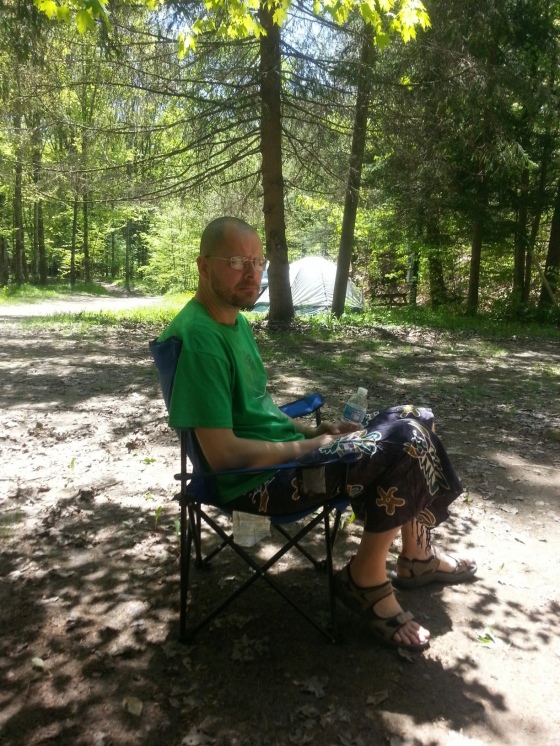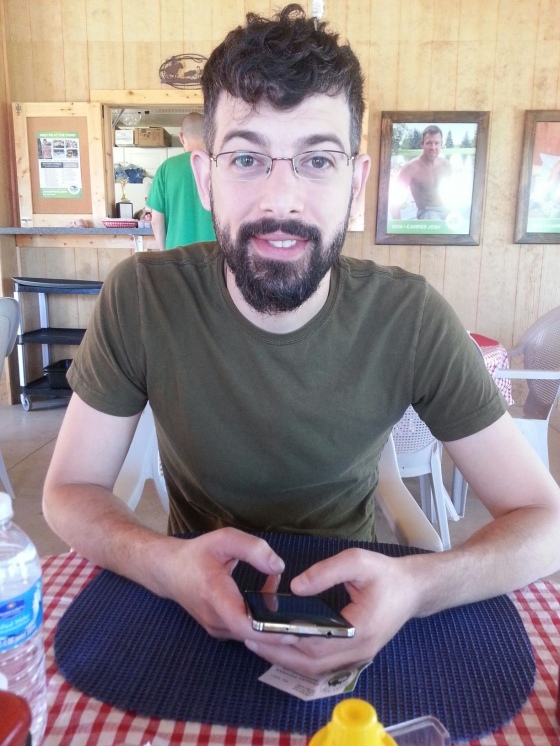 One of many cheesestick trips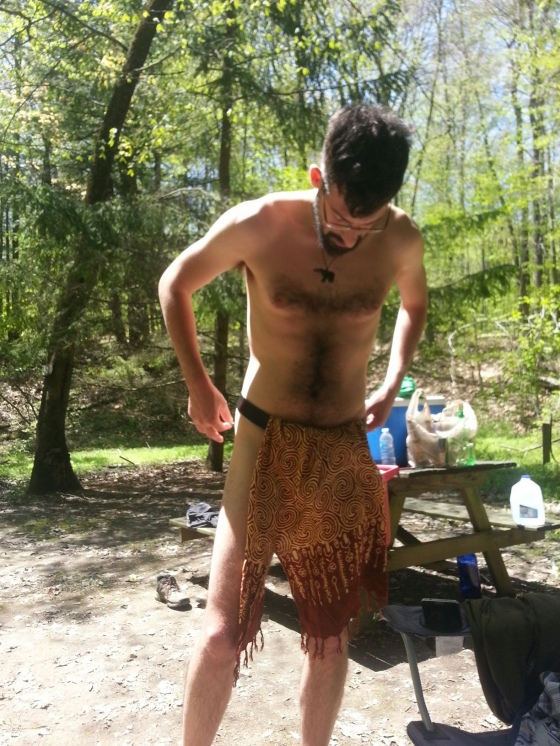 We got to wear sarongs around - Paul and I had mini-sarongs.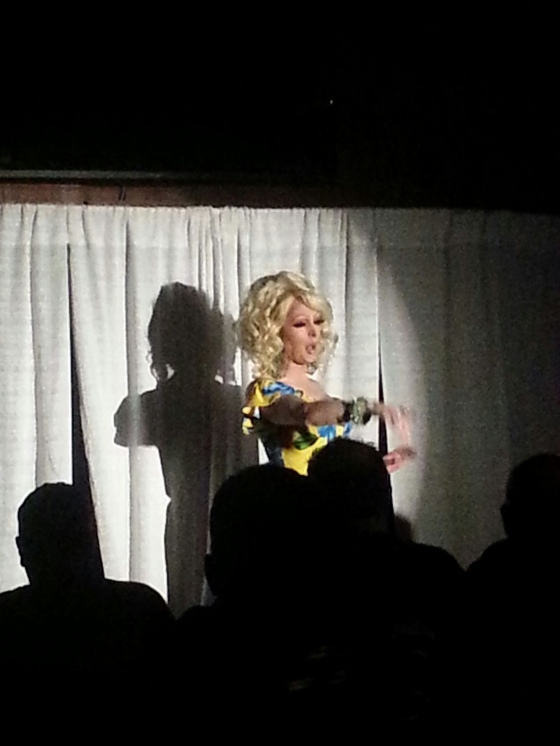 There was a drag show the second night. Casey was outgayed at this point.


Permalink: Jones_Pond_Pt_II.html
Words: 256
Location: Buffalo, NY
Last Modified: 05/27/14 12:01
Category: garden
05/26/14 07:29 - ID#59017
Spring planting
Saturday morning, before we went camping,
(e:paul)
,
(e:terry)
and I did some work around the house.
(e:Paul)
finished painting and repainting the driveway side of the trim on the house - it looks so good now.
Terry and I did some gardening - we planted snapdragon, sedum, catmint among other things. We also finally turned over the compost - it's real good after you get below the winter's worth of food.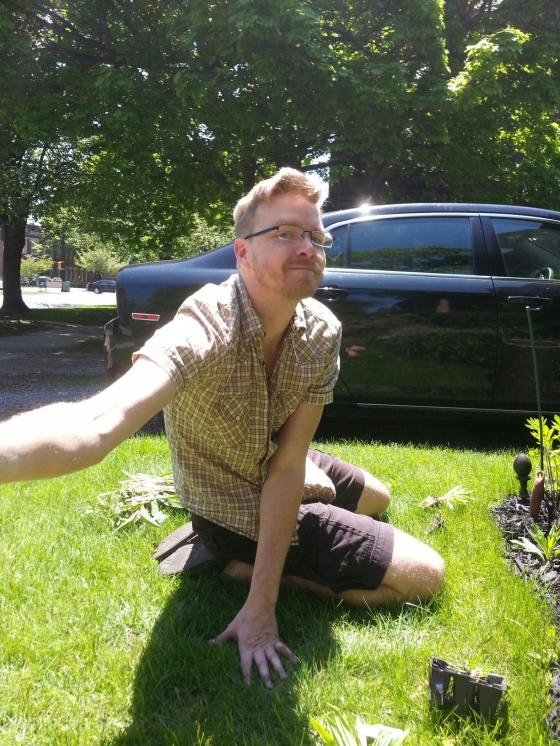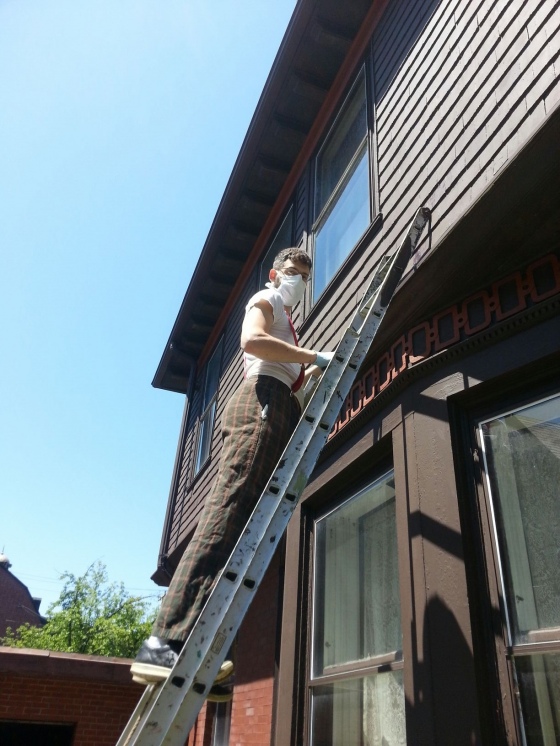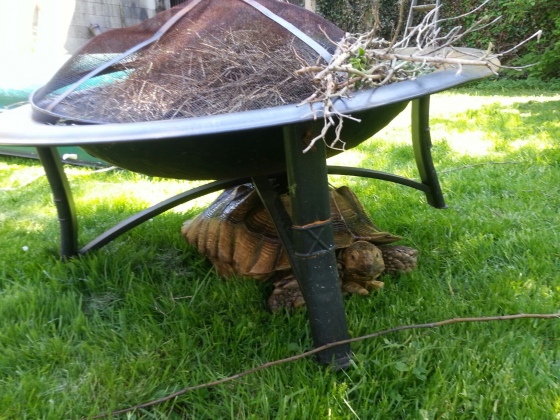 Basra is an idiot and got himself stuck under the firepit. Instead of walking out, he stood up and started draging it around the yard.


Permalink: Spring_planting.html
Words: 108
Location: Buffalo, NY
Last Modified: 05/26/14 11:44
Category: friends
05/26/14 07:26 - ID#59016
Lindsay's going away
Friday night, we headed out with
(e:yesthatcasey)
and
(e:mike)
to Casa Di Pizza to say goodbye to Lindsay. She got this 5 month forestry gig down in Kentucky, which is pretty awesome.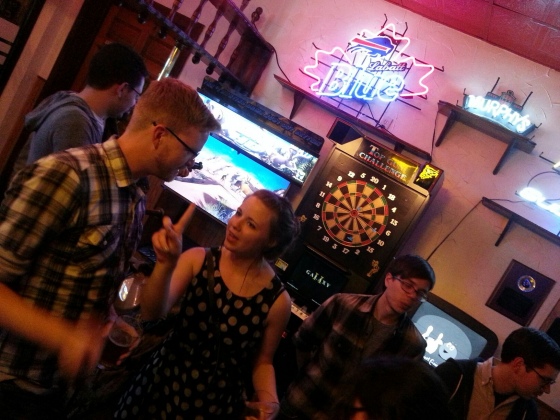 A wag of the finger to
(e:terry)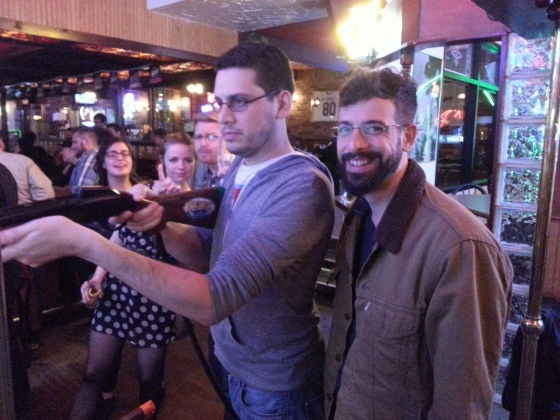 We didn't stick around too long, but Mike and Paul got to go deer hunting at the bar.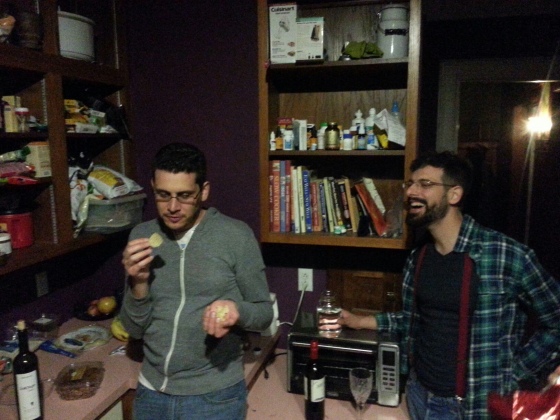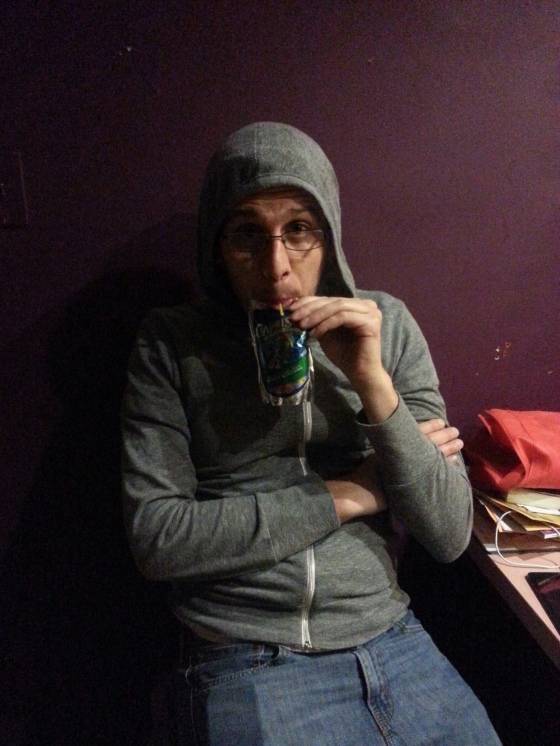 Cooling down the night with a Capri Sun


Permalink: Lindsay_s_going_away.html
Words: 79
Location: Buffalo, NY
Last Modified: 05/26/14 09:26
Category: food
05/23/14 06:55 - ID#59012

Cooking with Terry
After all the shopping,
(e:terry)
gave a cooking lesson to
(e:yesthatcasey)
and me. We had a dinner of burritos and rice and beans (sorry
(e:paul)
). I want to start to learn cooking something a little more complicated than spaghetti and vegetables.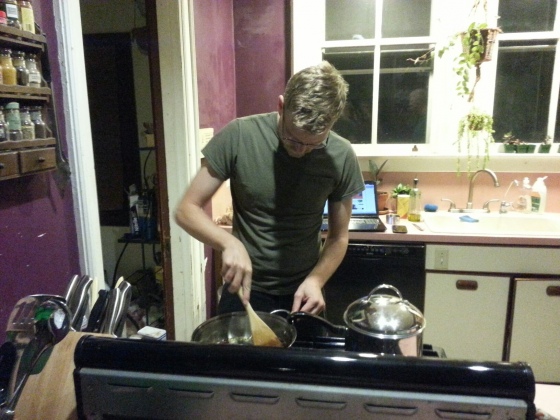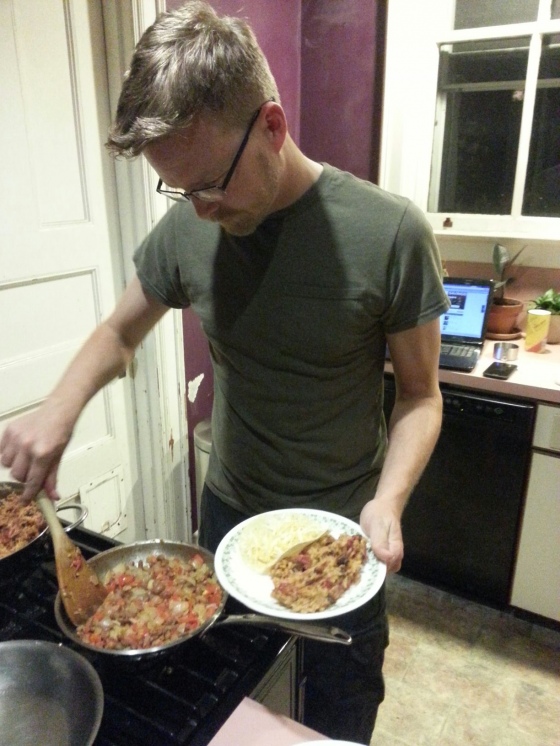 Permalink: Cooking_with_Terry.html
Words: 50
Location: Buffalo, NY
Last Modified: 05/23/14 06:55
Category: shopping
05/23/14 06:34 - ID#59011
Paul goes to Aldi
(e:Paul)
and I went on a shopping extravaganze yesterday. Target, Home Depot, and Pep Boys. I made him come check out Aldi. I used to be so obsessed with it but I haven't been back since October when I moved. I wonder why? They even have gluten free and organic things now. Boug on a budget.
We did cancel it out on the way home with a stop at the coop.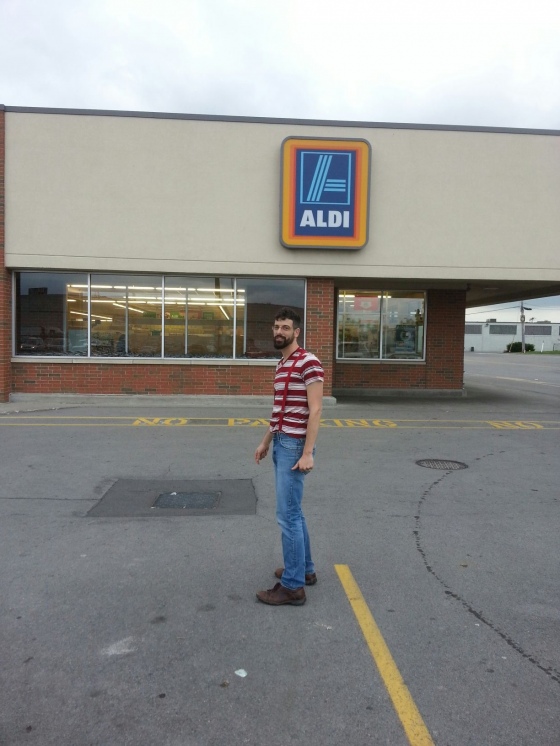 Little Deutschland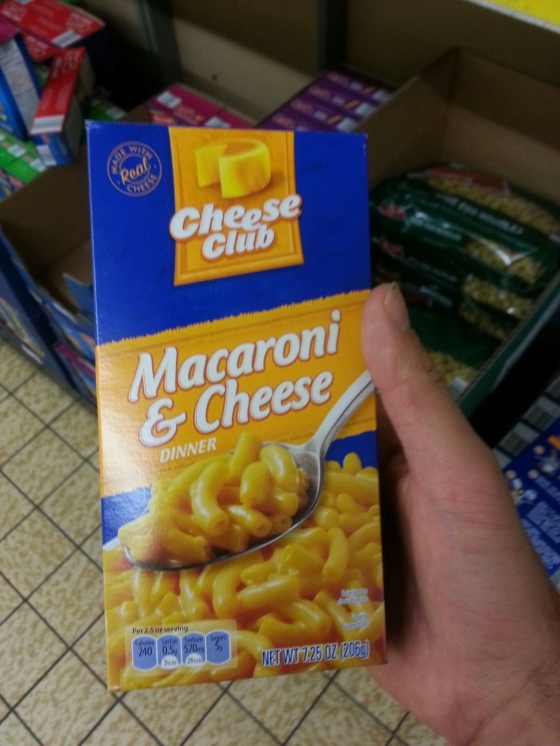 I used to eat so much of this. $0.39 a box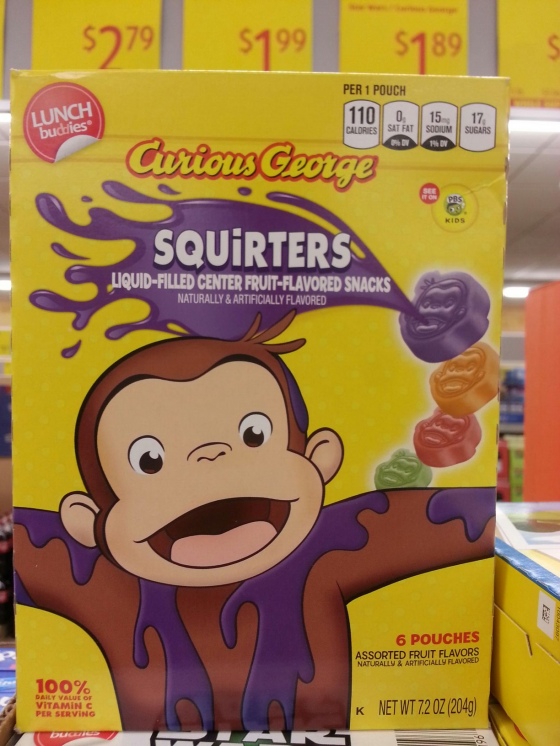 Why is this a thing?


Permalink: Paul_goes_to_Aldi.html
Words: 98
Location: Buffalo, NY
Last Modified: 05/23/14 07:32
<-- Earlier Entries