Category: weather
01/26/22 12:39 - ID#60874
a real winter
This feels like the first real winter in a while. Like snow stays on the ground and no thawing.
I always feel the need to get out and walk around after it snows. One, because besides peak summer, Buffalo looks best covered in a layer of snow. And two, part of me thinks snowy winters will be mostly gone in the near future.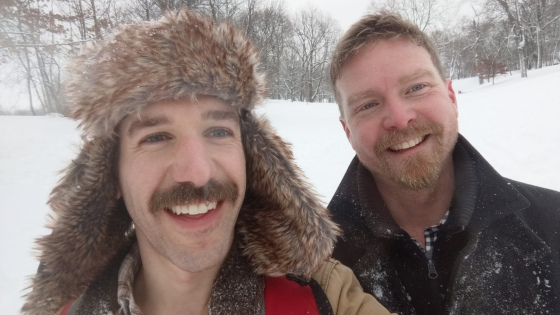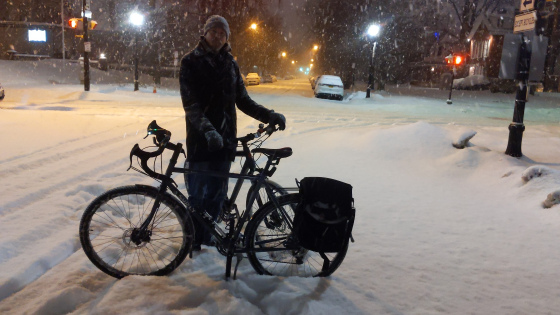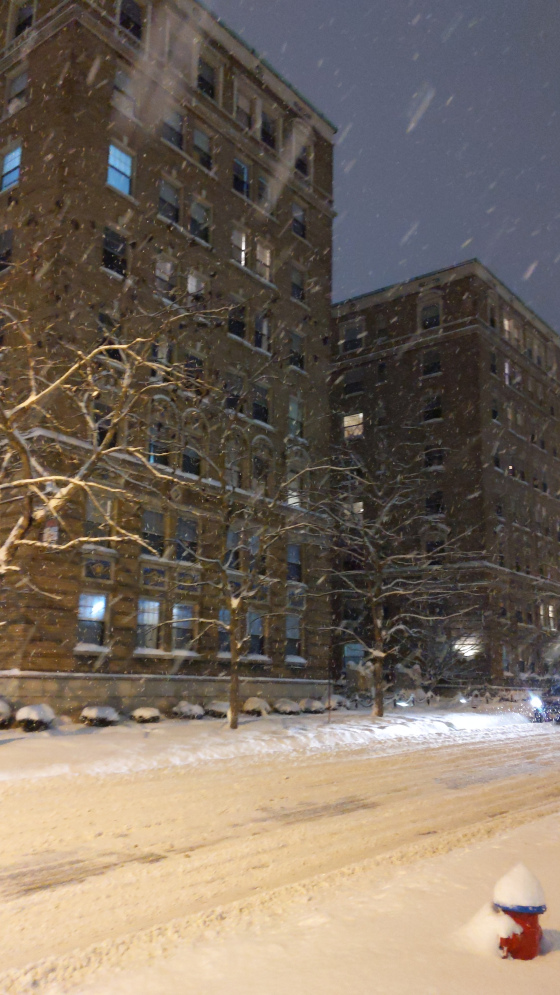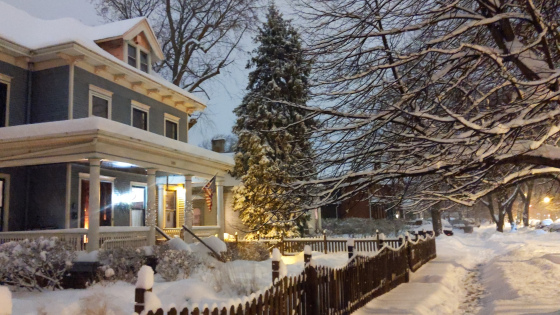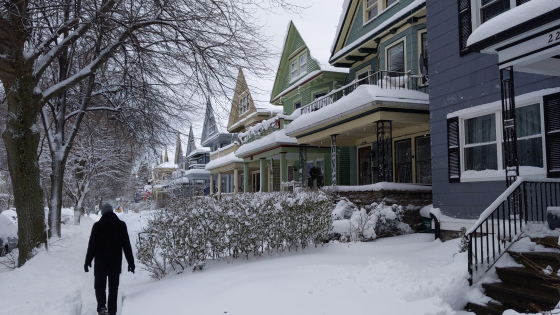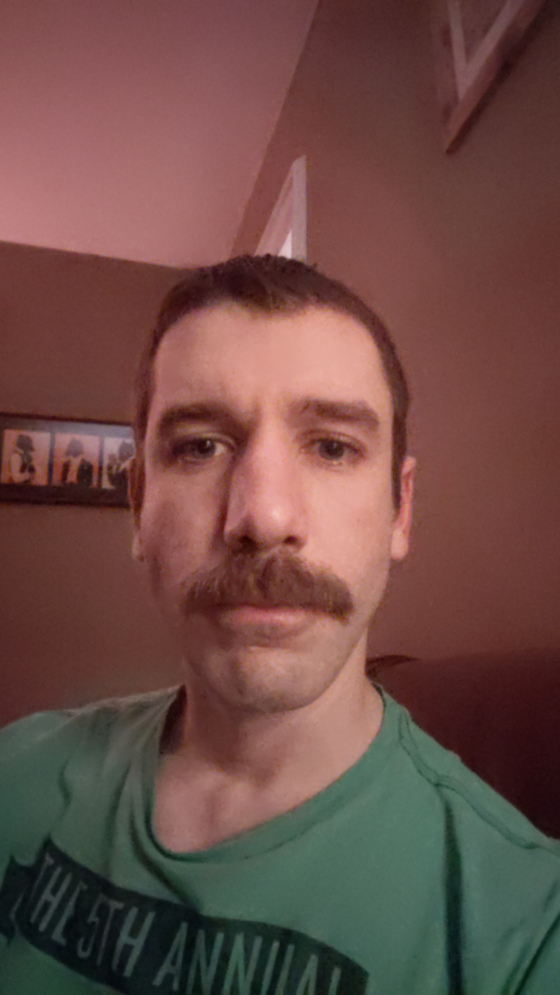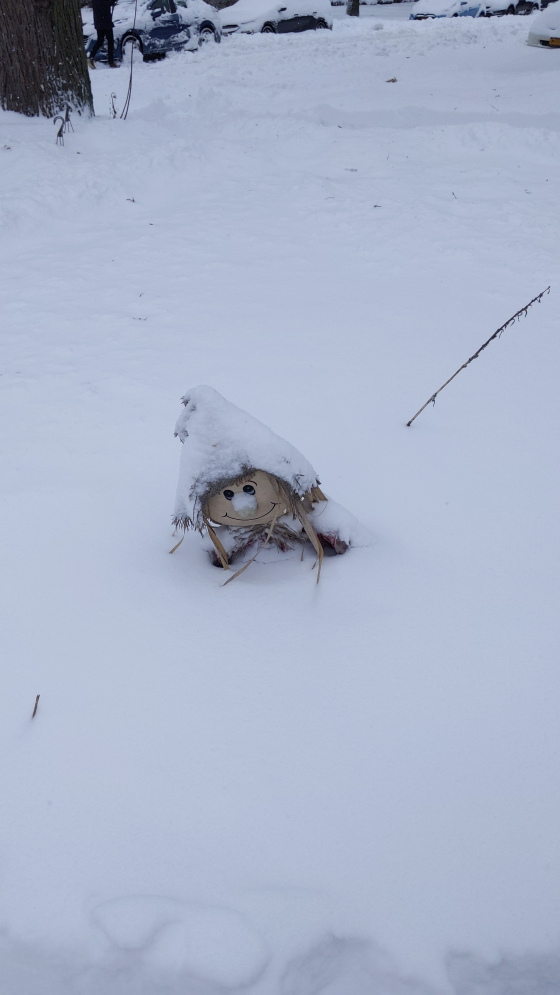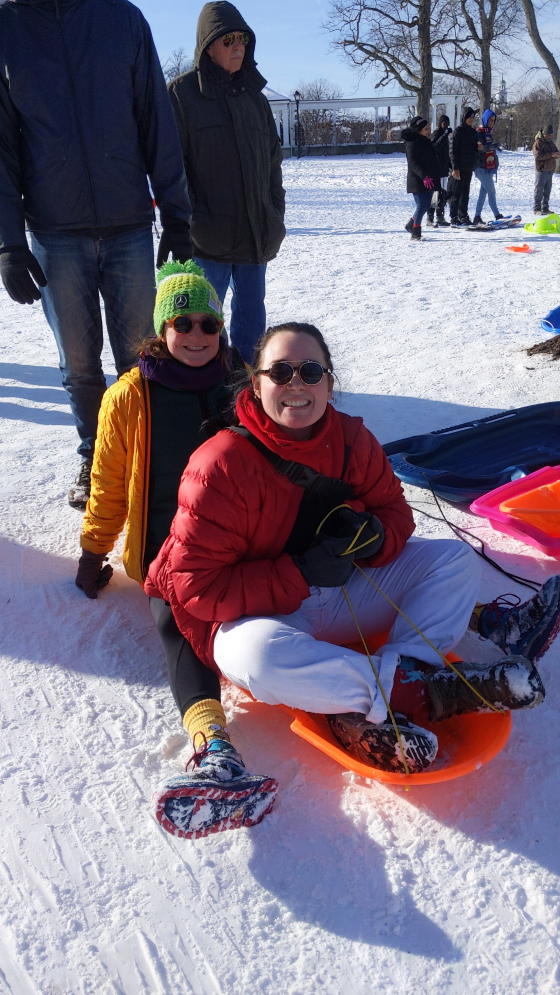 Permalink: a_real_winter.html
Words: 81
Last Modified: 01/29/22 04:17
Category: weather
10/18/15 10:16 - ID#60282
Snow already
Some how fall snuck up on us, and it went from warm to freezing in the course of a day. I'm wearing shorts because you need to adjust to the weather, otherwise you'll never survive the winter.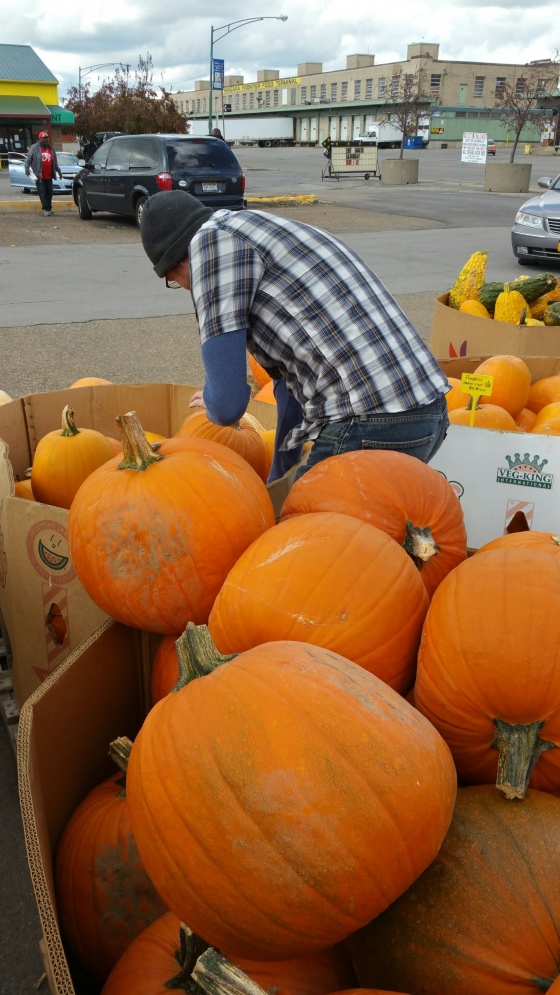 We went to the Clinton Bailey farmer's market and got three medium sized pumpkins, instead of one huge one. Whoop for convenience. It's really crazy how many pumpkins are grown that are just used for decoration, and then tossed. I wonder how it compares to the biomass of Christmas trees that are grown every year. At least you can eat the pumpkins.
We spent Saturday doing some fall cleaning on the house, moving plants inside, and preparing the furnace. Here's
(e:paul)
spinnin' the vacuum hose like a helicopter.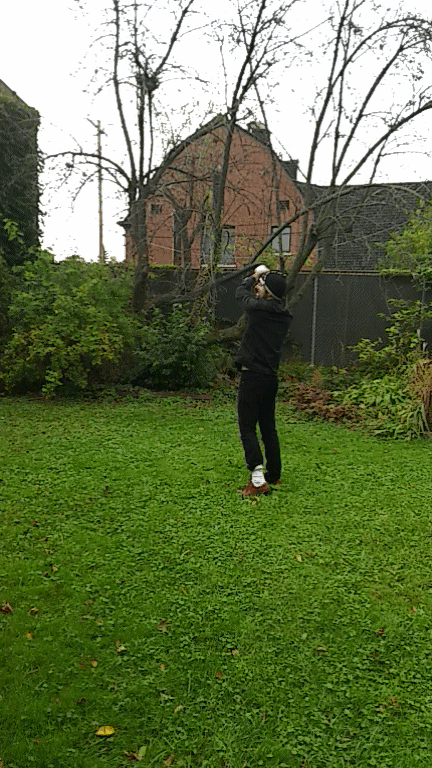 At night it actually snowed. Just a little bit, but still. It's still nothing to the 6 inches they got in the southern tier.



Permalink: Snow_already.html
Words: 158
Last Modified: 10/18/15 10:25
Category: weather
09/12/15 09:24 - ID#60223
Rainy day and professional warcraft
It felt so much like fall this weekend - pumpkin spice weather - we were rained out of tour de farms and music is art.
(e:terry)
and I took a walk for coffee and this small crowd of large pink suburban ladies were on some sort of charity walk down Franklin. We cut down on a little of the sadness by walking along them. Two were debating:
"I would love to live down here! The houses are so beautiful!"
"I wouldn't! The parking is a nightmare! And what about the crime?! It's too dangerous!" (on a street that's half empty parking lot)
"You're such a scaredy cat!"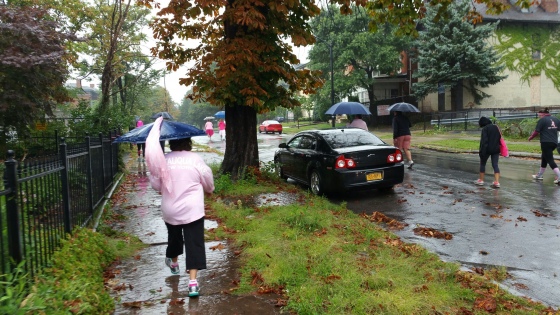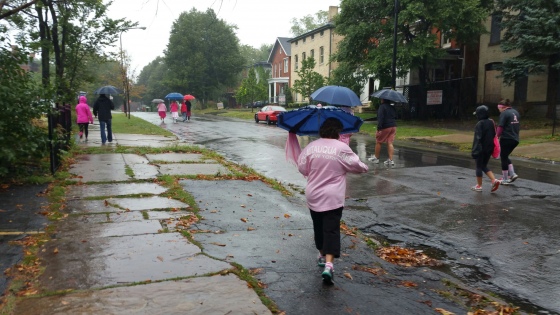 (e:paul)
can probably tell you I went stir crazy inside already. I'm not ready!
(e:terry)
spent part of the weekend watching professional warcraft. They had uniforms, color commentators and everything. I looked up what the events looked like and it's what you would expect. I think I would be into it if I like video games more because it looks like a complete nerdfest.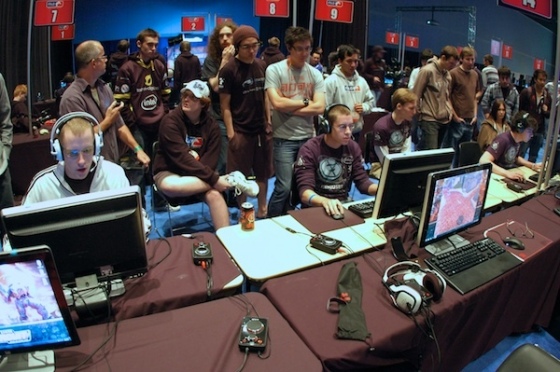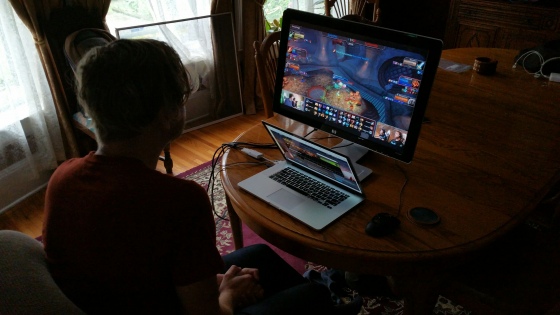 I used to go to school with a guy named Sean Snack

- he was a professional gamer. Weirdly enough one of his biggest wins during college was playing Yahoo pool - he won a few thousand dollars if I remember right.


Permalink: Rainy_day_and_professional_warcraft.html
Words: 225
Last Modified: 09/14/15 09:19
Category: weather
05/19/15 01:52 - ID#60006
May showers
(e:terry)
and I went for a bike ride on a hot night. the new canals are so nice in the warm weather. definitely can't bike in them though.
we got home just in time to avoid the storm and watch it from the porch. Check out the crazy gifs I caught of the lightning from our porch. (you may have to click for full size to see the animation)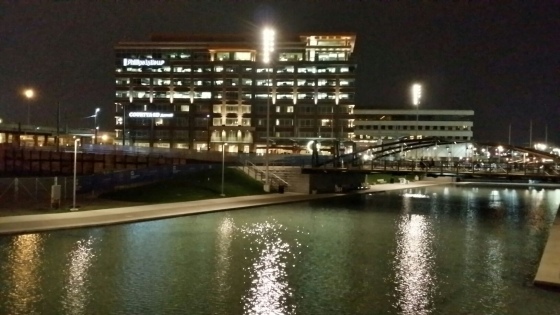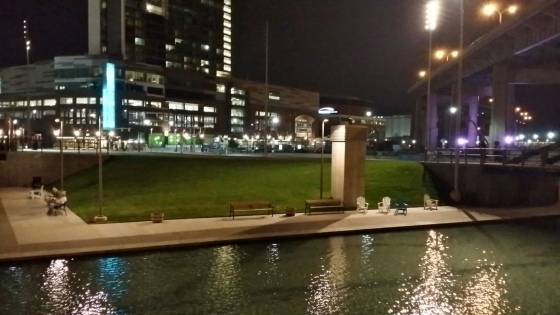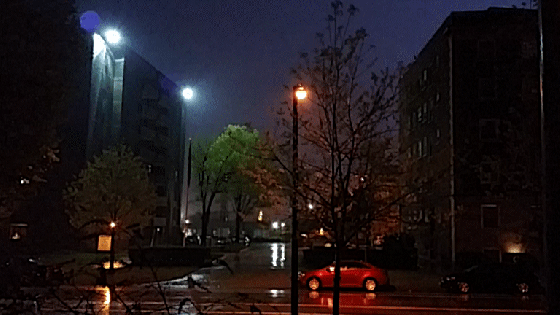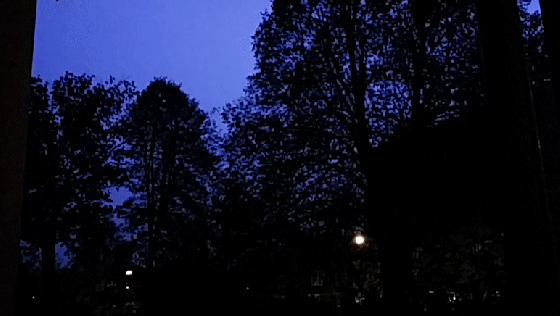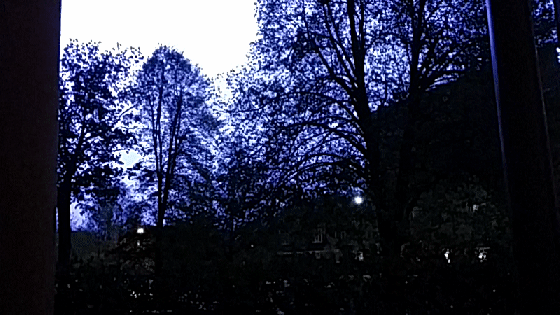 Permalink: May_showers.html
Words: 79
Last Modified: 05/19/15 01:54
Category: weather
03/13/15 12:40 - ID#59899
Buffalo Uncovered
It's finally getting warm out just in time for St. Patrick's day. I have spring fever.
Sidewalks are showing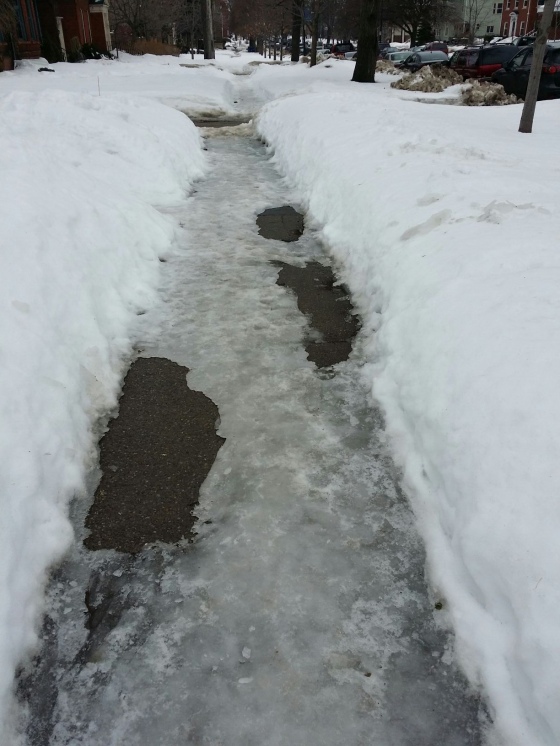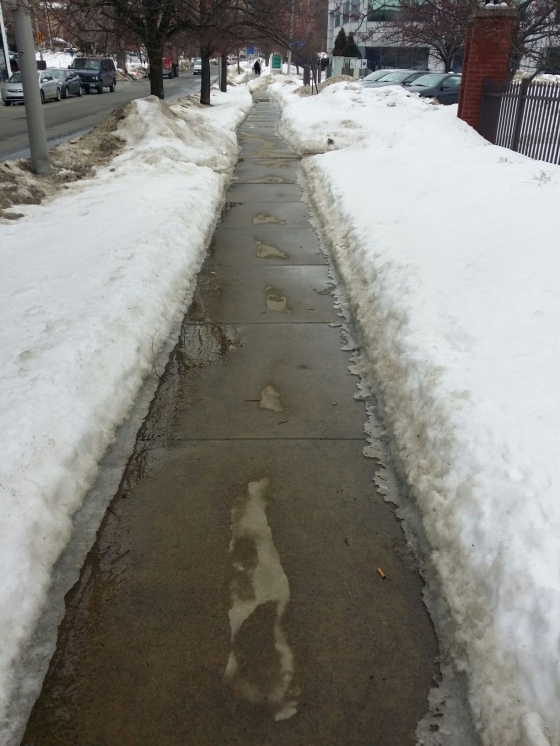 And so is the gross garbage that's been hiding
Fingers are free again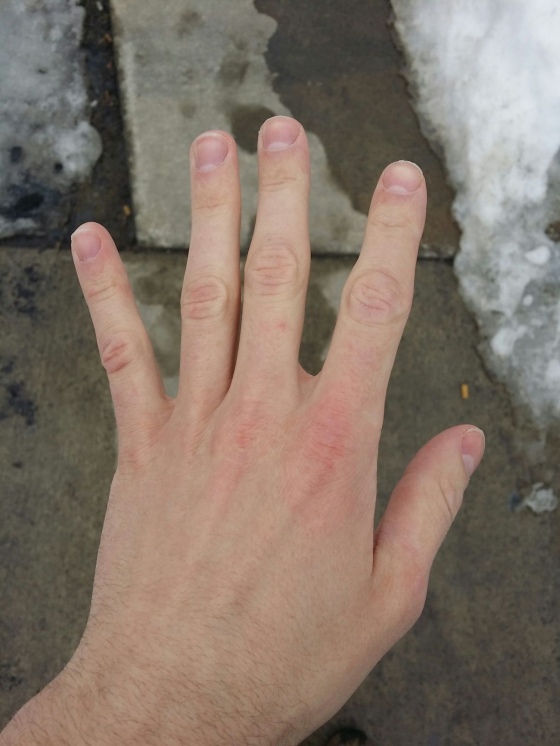 And so is my head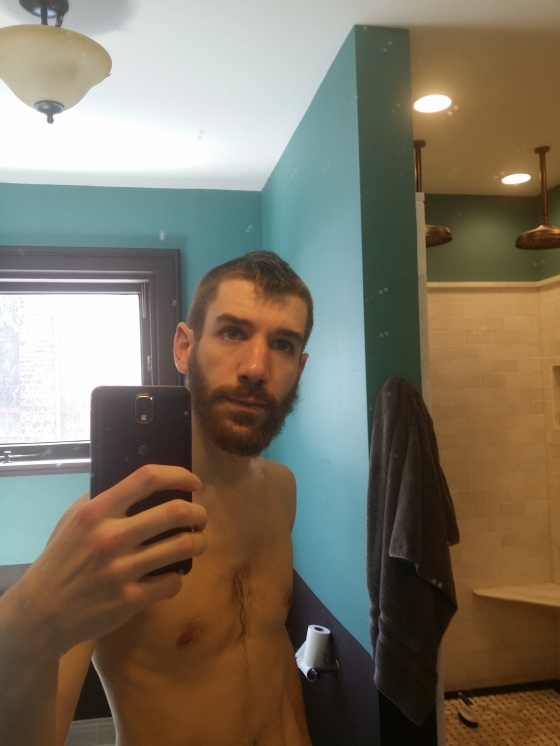 I've gone back to being scrawny. Too much programming not enough bike.


Permalink: Buffalo_Uncovered.html
Words: 55
Last Modified: 03/13/15 12:43
Category: weather
01/08/15 10:32 - ID#59731
Winter weather
It's finally cold and snowy and I've realized I like being outside a lot more now that I'm not in it for a two hour daily commute. Except for the wind, fuck the wind.
Night walks are the best. I get to let out my energy and it feels like I get all of Buffalo to myself. If only
(e:terry)
or
(e:paul)
would come with me. :(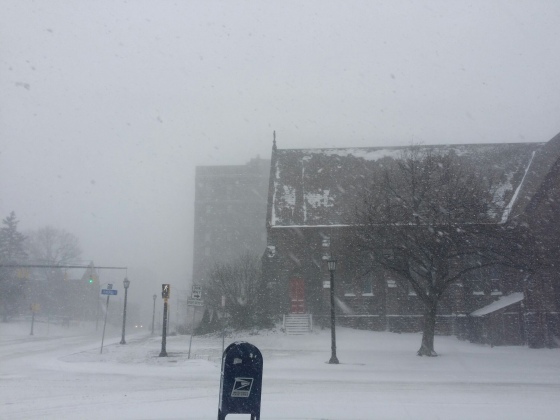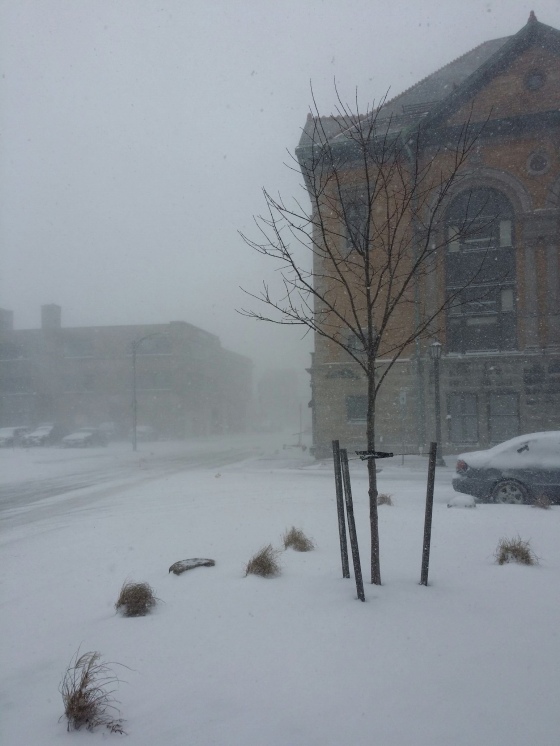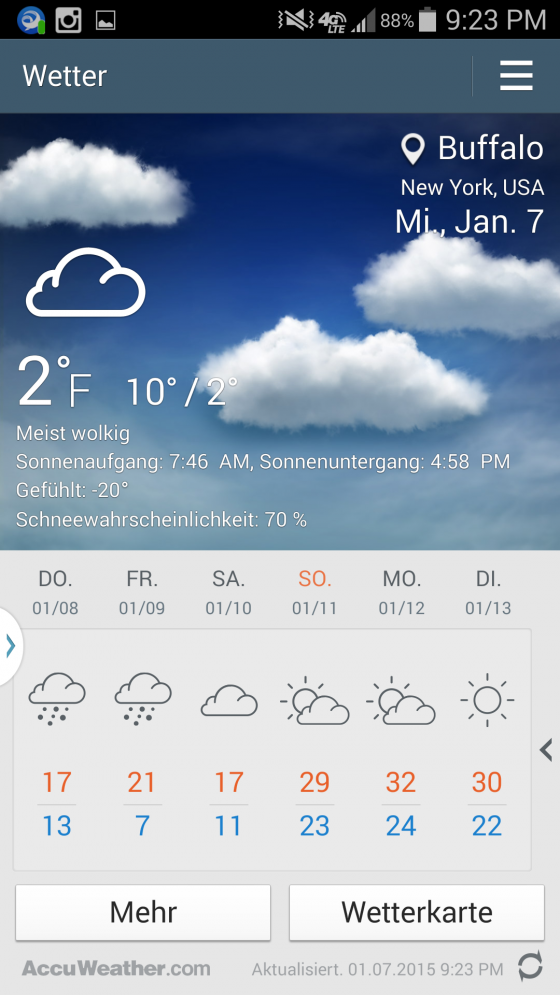 Permalink: Winter_weather.html
Words: 72
Last Modified: 01/09/15 03:24
Category: weather
11/22/14 07:47 - ID#59608
Shoveling the roof
Today I spent 7 hours shoveling my great aunt's roof in West Seneca. It really was insane how deep it was down there. The roads were basically canyons carved out of snow.
It was only a ranch house but the snow was 5 feet deep and half of it had turned to ice. My mom, uncle and sister all helped but we didn't even get to the garage by the end.
The best part was that you could jump off the roof into the biggest pile of snow before.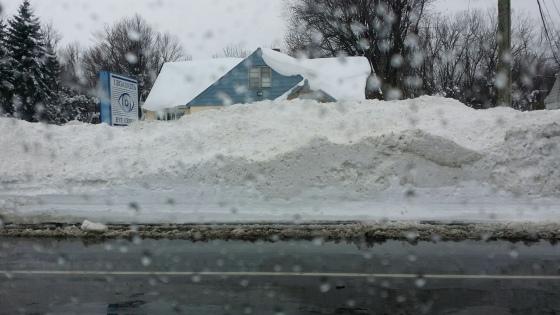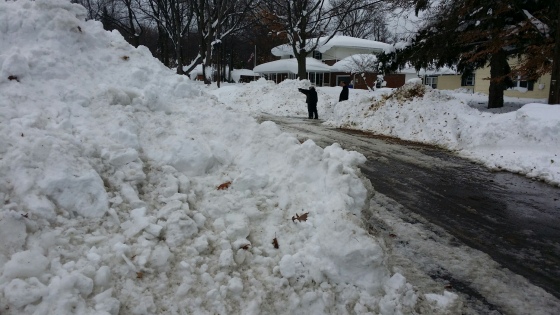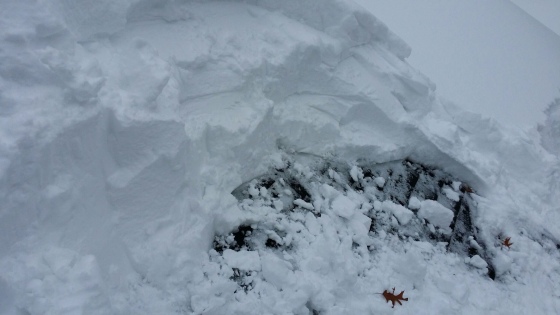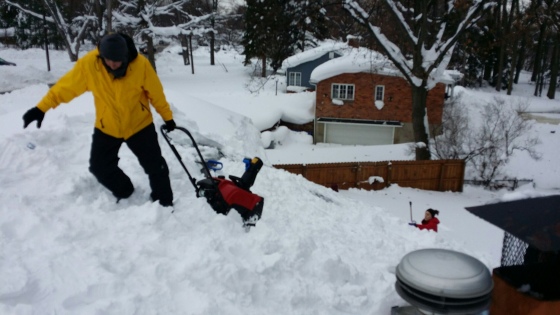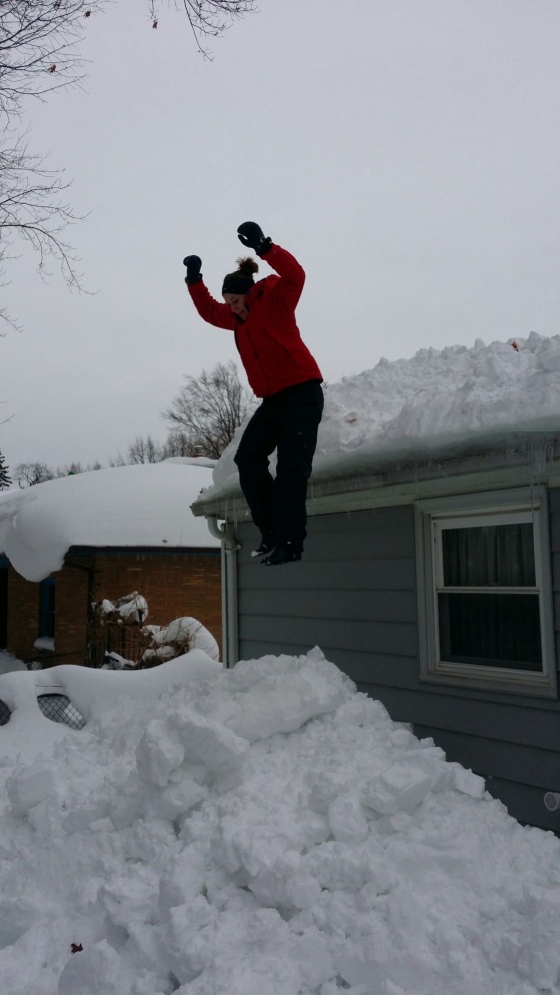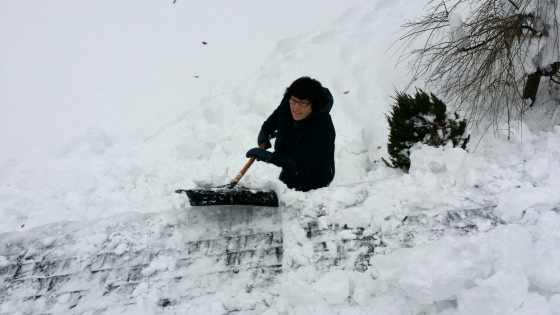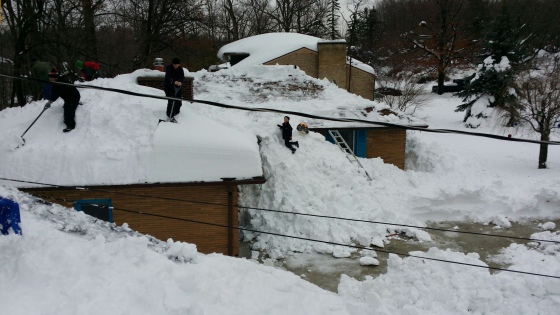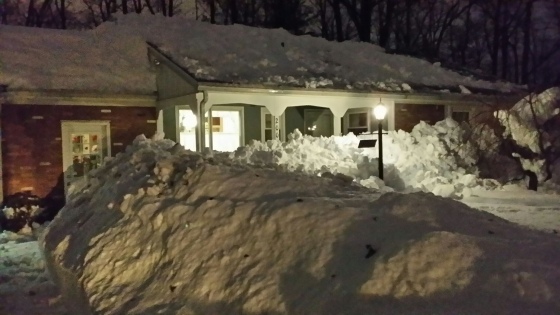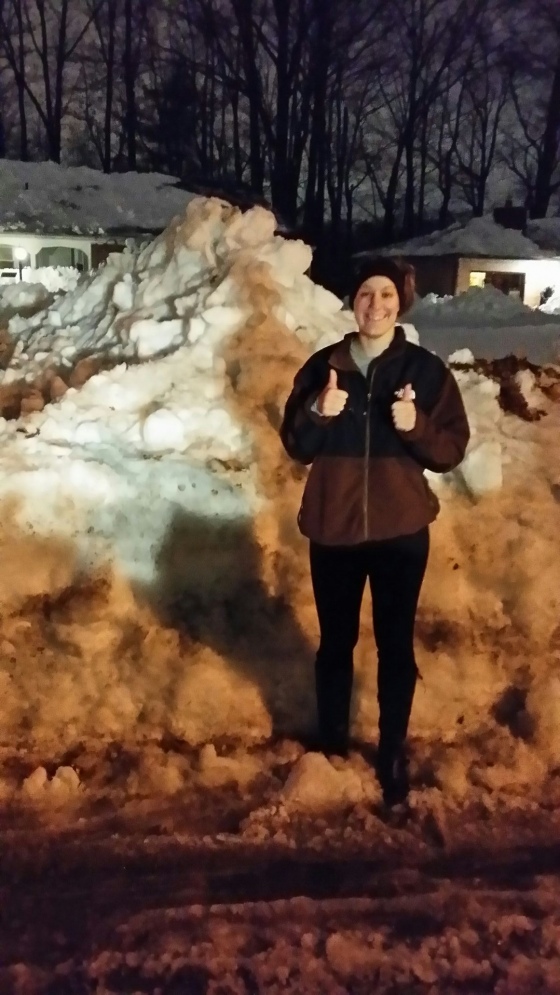 Permalink: Shoveling_the_roof.html
Words: 124
Last Modified: 11/22/14 10:41
Category: weather
11/20/14 12:04 - ID#59593
Finally snowed
We don't have the 7 feet that the southtowns do but we finally got some. Now that I don't have to commute 20 miles through it I find snow much cooler again. Linwood and Allentown especially look so peaceful in the snow. Everything is so muffled and I love seeing so much fewer cars.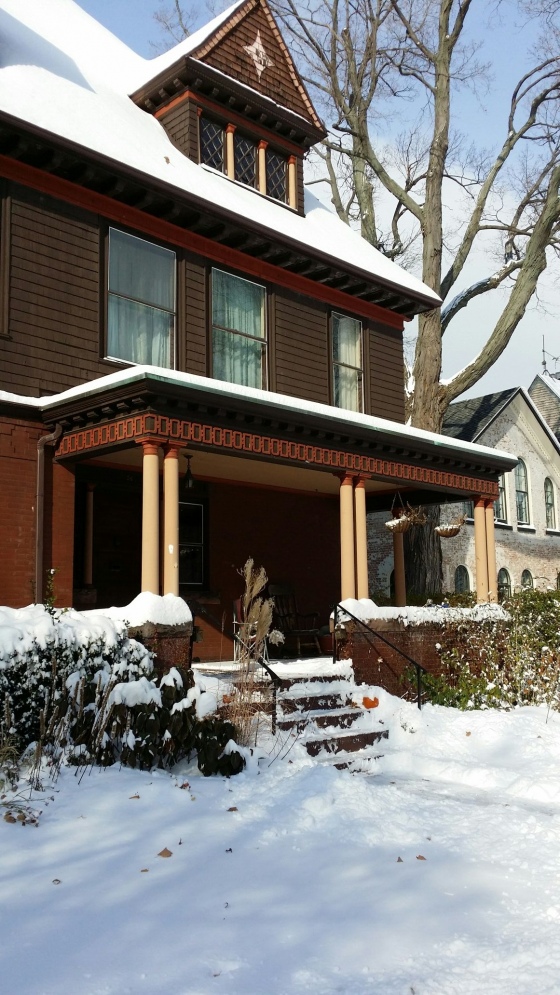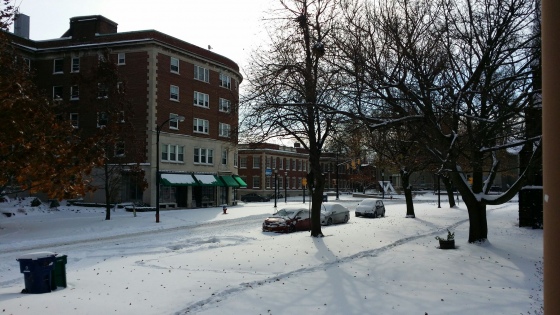 Permalink: Finally_snowed.html
Words: 61
Last Modified: 11/21/14 01:12
Category: weather
04/11/14 02:05 - ID#58889
Sun's out, guns out
Well it wasn't sunny, but it was so warm today. And there were no guns outside, but my legs and a tortoise. I wore shorts, and Basra was free for an hour. I've never seen him run as fast as when I put him down in the yard. I felt guilty taking him back to be cooped up in the brown room. He's so heavy - it was a fight carrying him up and down the stairs.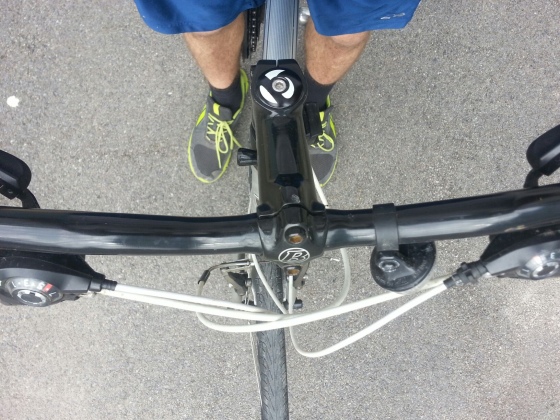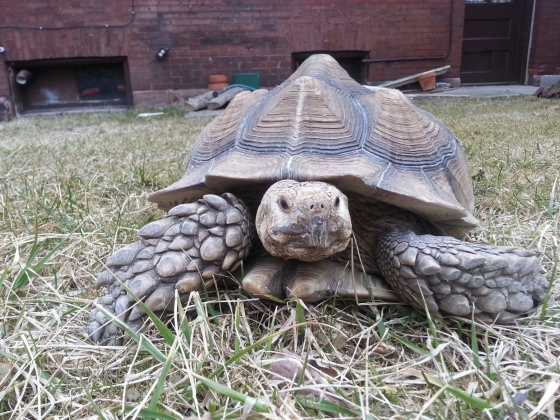 It's supposed to be nice all weekend. Maybe time for the second hike of the season?


Permalink: Sun_s_out_guns_out.html
Words: 100
Last Modified: 04/11/14 11:53
Category: weather
01/07/14 11:59 - ID#58553
Snow day for real
Today was a real snow day. I was ridiculously happy to be off of work when I found out at 7.
After getting up I went with
(e:terry)
to his office to try and fix one of his computers. The power supply had blown up. I couldn't find any sort of output on the multimeter and the system booted using another PCs PSU, so I took one out of an ancient computer in the office and swapped it in. I almost froze on the way back home.
(e:paul)
and I had a great lunch of lentils, rice and green beans.
The rest of the day was spent programming the web thermostat and wasting time. I'm kind of frustrated on how long its taken me to do the thermostat (1 month so far) but I've been learning a lot. I wish I had more time to dedicate towards learning. Feeling my way around the d3 library alone has been crazy complicated for me.
(e:paul)
really wanted flourless chocolate cake for days but we didn't have ingredients. He egged me into riding to the coop to get it but I really wanted to just do it for the challenge. At this point riding has become a base instinct for me I think. The ride wasn't too bad so bundled up. We didn't even need the baking ingredients, I came back with a vegan peanut butter rice krispie and that was enough dessert for us. There was something ridiculous about riding on a bike when a car was available, to a fancy grocery store, in a snow storm, to get food for a fancy dessert we didn't even make (that bougie life).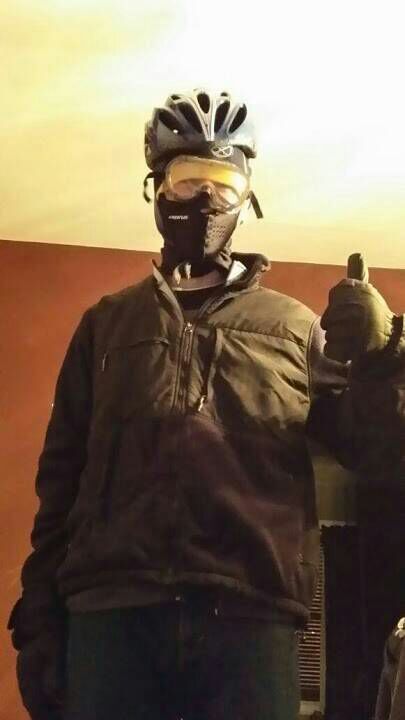 Ready for the world.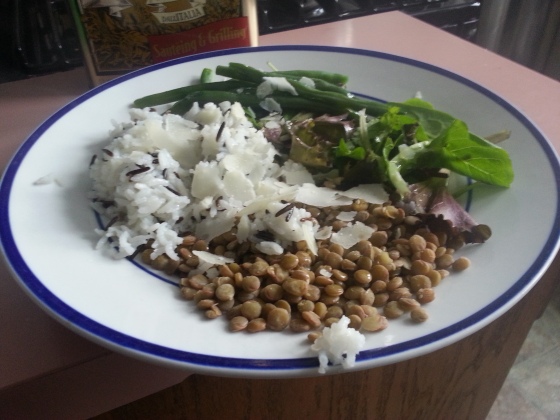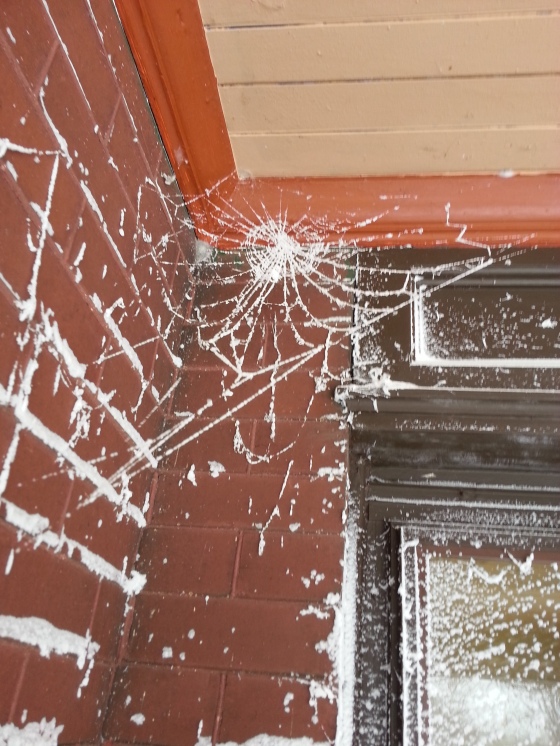 Permalink: Snow_day_for_real.html
Words: 292
Last Modified: 01/08/14 01:50
<-- Earlier Entries