Category: health
01/09/16 03:21 - ID#60392
Laser eyes
Since I already posted
(e:paul)
's lenses being ablated by lasers, it's
(e:terry)
's turn! He only had one eye done, but they wouldn't give him a pirate patch.
This video is in 4k of a 480p TV screen. If you're
(e:heidi)
and eye squemish I would not recommend it.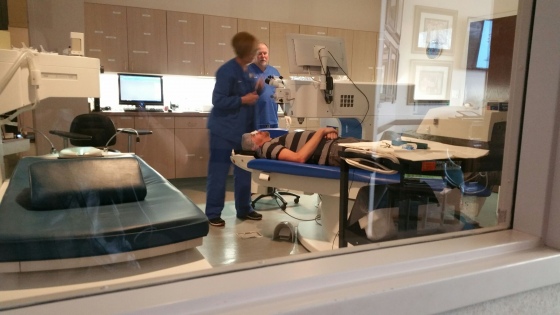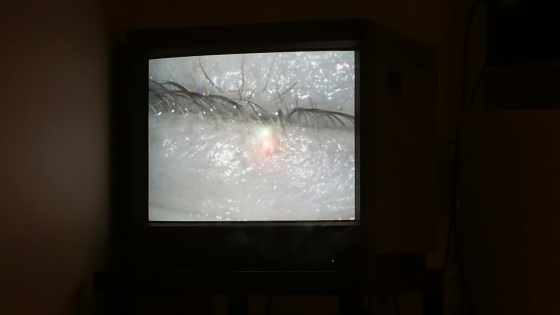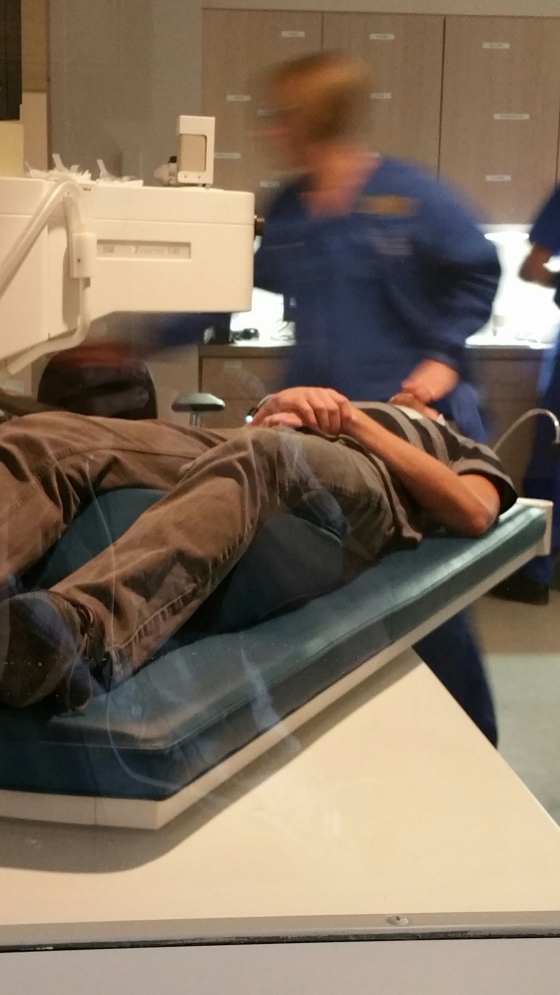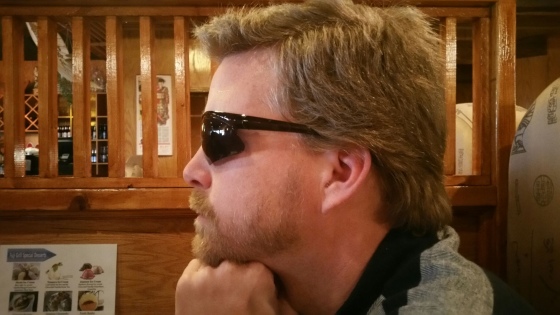 On the way back we stopped at Fuji grill. It was way out in the sticks but suprisingly cheap.
(e:terry)
and I got a veggie tofu box/noodle dish/fried rice for about $15!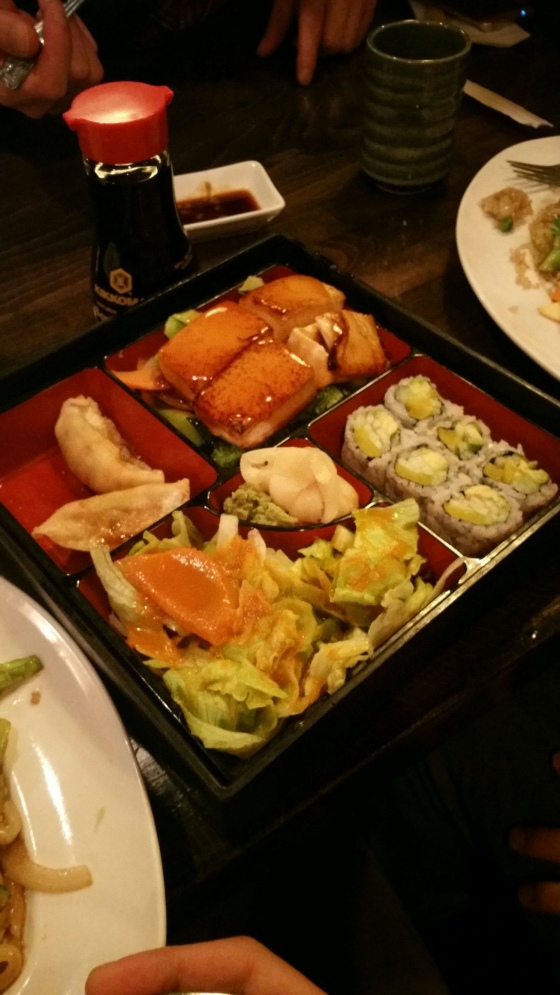 Permalink: Laser_eyes.html
Words: 99
Last Modified: 01/10/16 02:29
Category: health
04/28/14 11:02 - ID#58943
The plague again
I can't believe
(e:Paul)
and I are sick I've been sick three times since new years which is more than I have been in forever. I am so done with it.
Anyways Saturday I though I was hungover from Mickey's but I must have been sick because I slept and sweat nearly the whole day. The little I did do was watch TV and movies with Paul and
(e:terry)
. It was kind of relaxing and I didn't want to move, but mentally I still had that itch. It helped a bit when I took a bath with Paul but somehow I murdered my back on the tub faucet.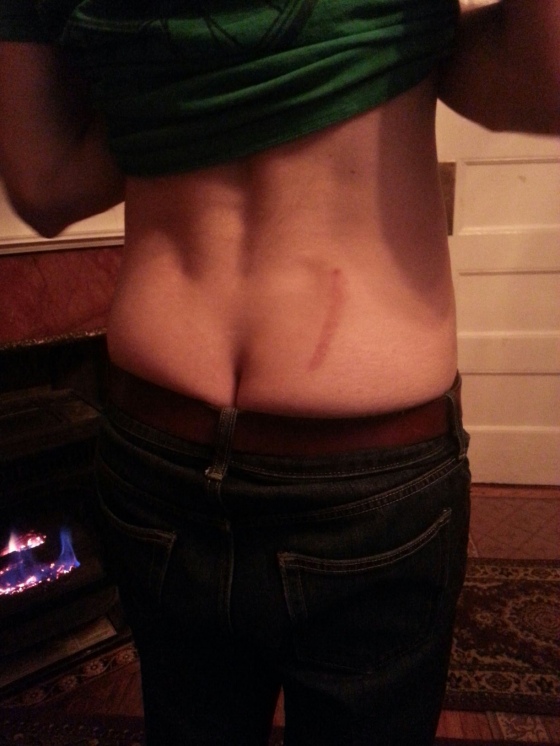 Sunday I felt slightly better. I got us a Vicks humidifier from Walgreen's which despite the plastic construction didn't smell too cancery and not at all in the steam - BPA free hopefully? Paul has turned the dining room into a rainforest. Later I made him go on a death march with me to the coop since it was so nice and we were out of food. We kept time, contact, and exposure to the bare minimum so hopefully we didn't infect anyone. I got to practice programming the rest of the day and watch more dumb TV.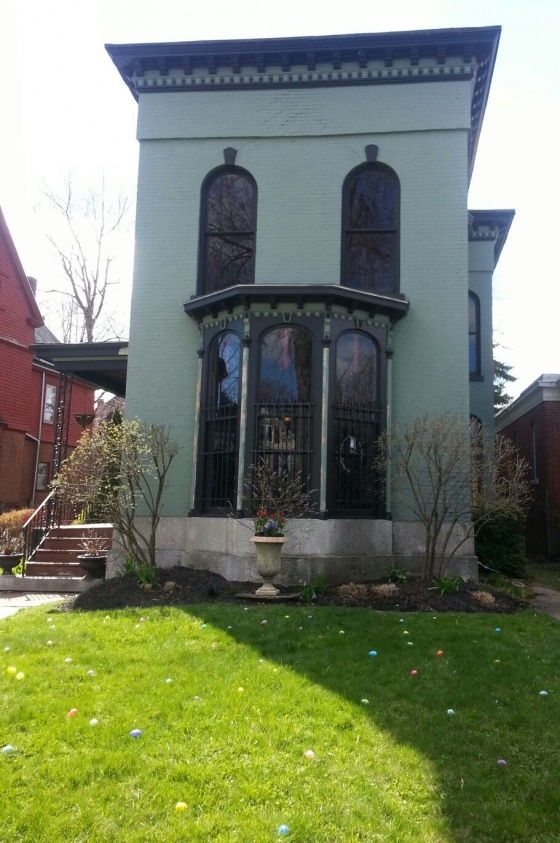 This house on our walk was still decked out for easter
Today I feel almost 100% but still a bit swollen with a sore throat. I think tomorrow I'll be done with it.
The worst part is that its been nice out, and we missed Matt and Kim, the Mile in Her Shoes run, the Jungle Gym and playing outside. Terry has been lucky and escaped with his superhuman immune system, so at least he has been able to do stuff. Ein bisschen jelly.


Permalink: The_plague_again.html
Words: 297
Last Modified: 04/28/14 11:05
Category: health
04/20/14 01:50 - ID#58919
Premature liver spots
What is this? I don't know. Liver spots? Huves? these spots were not here before.
(e:tinypliny)
where are you?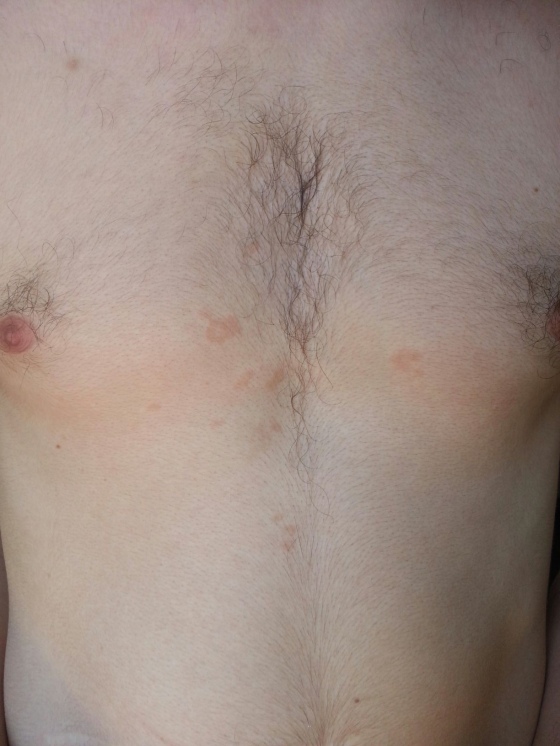 Permalink: Premature_liver_spots.html
Words: 23
Last Modified: 04/21/14 09:45
Category: health
02/02/14 04:12 - ID#58636
Broken Terry and the bougie clinic
So
(e:terry)
hurt his knee at the roller rink the other night. Today we went to Immediate Care on Delaware Avenue. Its so ridiculous, it has a waterfall, expensive k-cups and all these TVs. No wonder its expensive to go there. They even have a loyalty club card that my parents have.
Fortunately we didn't have to Seabiscuit Terry and he just has to wear a brace and crutches for a week. Poor guy, he can't even straighten it :(
After we headed to Saigon Bankok for lunch.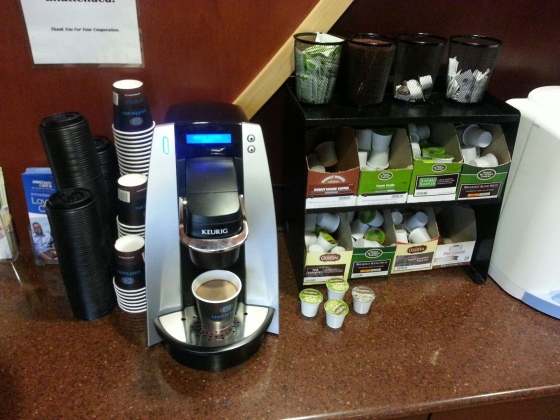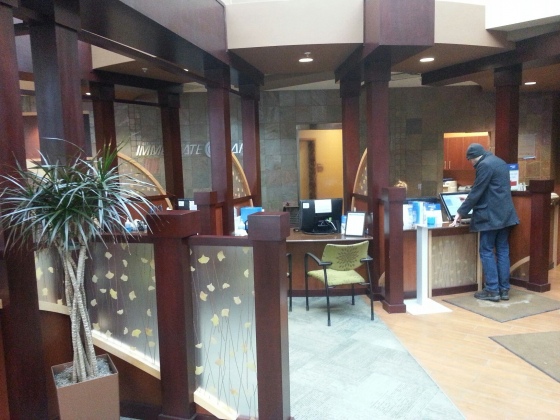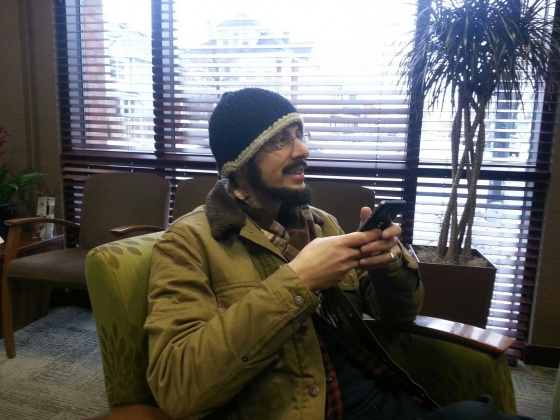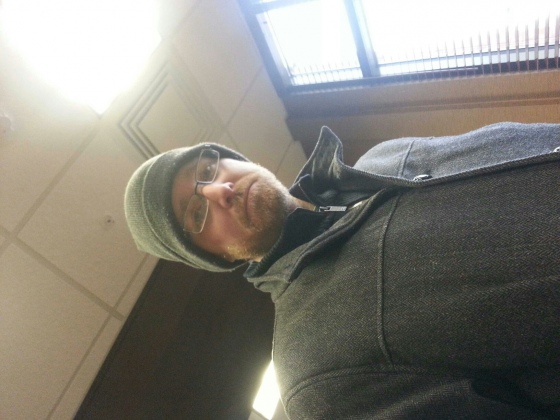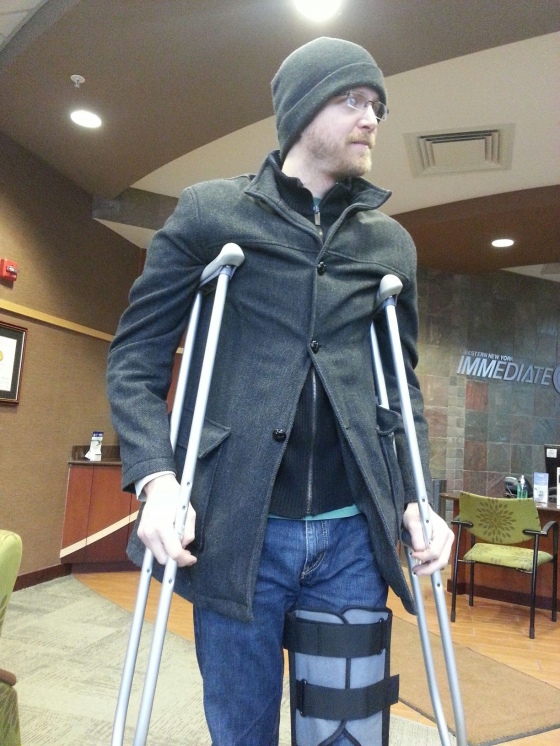 Permalink: Broken_Terry_and_the_bougie_clinic.html
Words: 99
Last Modified: 02/02/14 06:07
Category: health
01/21/14 10:30 - ID#58598
More blood pressure
Also caught up in the health records trend, I am very happy with my resting heart rate but no so thrilled with my blood pressure. Prehypertension is now defined as 120 and my readings have been consistently over in the mid 120s or low 130s over 70s and 80s.
Some of it is mentally stressing about it, but I can't figure out what else would be contributing to it. I exercise, eat alright, am not too stressed and am generally pretty healthy.
Google tells me poor sleep quality (and I assume length) leads to persistent hypertension. If anything I think that may be it. I usually average 6 hours or less except weekends.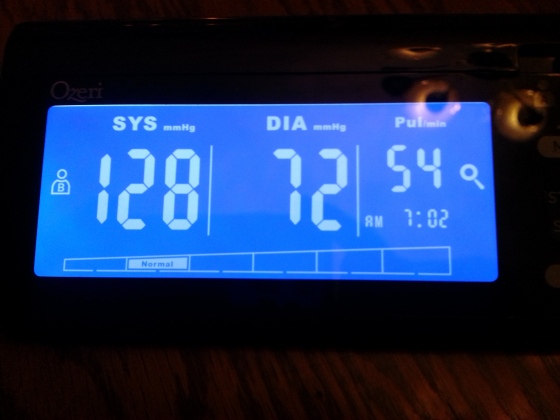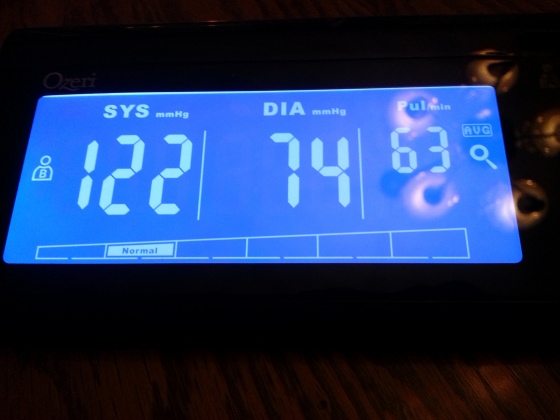 Permalink: More_blood_pressure.html
Words: 125
Last Modified: 01/22/14 12:29
Category: health
01/04/14 11:14 - ID#58537
Healthy again
We're almost 100% again!
(e:paul)
came out with me to see Emily, Lindsay and Tim at Cantina last night. Afterwards we headed out to Brick Bar while
(e:paul)
and
(e:xandra)
went to Hardware. Brick Bar was kind of lame especially with the country music. I went to Hardware after, where
(e:Robert)
was also. Hardware was kind of dead also but decently fun especially after
(e:terry)
came. I'm kind of tired of going out to bars bars, good thing we're going to some crazy dance thing tonight. Seeing the sun this morning makes it feel like winter is over. It is, right?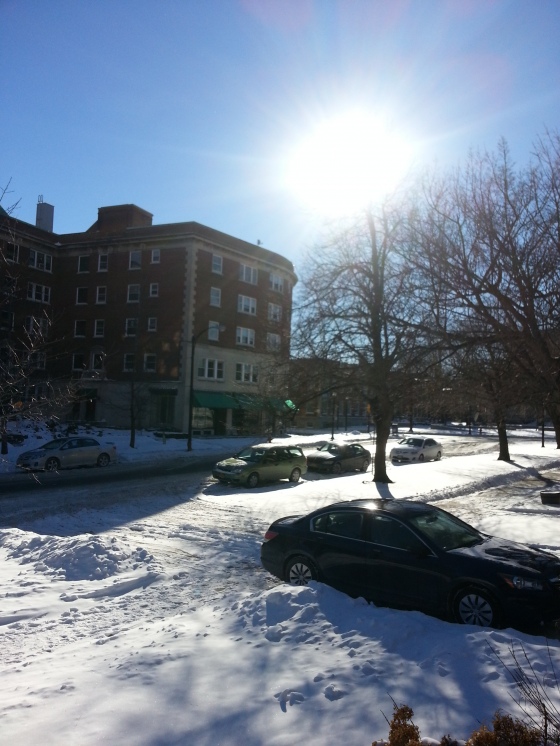 Permalink: Healthy_again.html
Words: 108
Last Modified: 01/04/14 11:15
Category: health
12/30/13 12:07 - ID#58515
Sick :(
(e:xandra)
,
(e:paul)
and I are all sick. I feel super achey and tired while Paul and Alex have terrible coughs and fevers. Paul and I napped half the afternoon away with crazy dreams. Mine involved bike routes, estrip, falling off rocks into the ocean, and college friends coming in for Paula's doughnuts. Weird.
(e:terry)
was amazing and made us a delicious vegetable soup. I wonder if we just are a week late to what he caught last week. I hope it doesn't get worse, I don't want to take a day off and new years is two days away.
It's time for bed again, this can only help.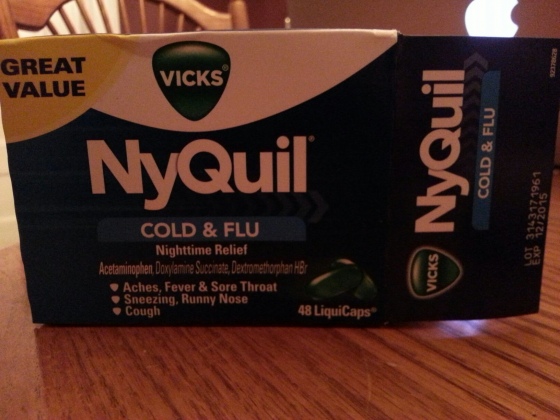 Edit for
(e:tinypliny)
: Paul told me you can change your post's background color! For future reference you just need a valid HTML color or color hex value in between like
[bgcolor]#1E90FF[ /bgcolor]
included in the post!


Permalink: Sick_.html
Words: 155
Last Modified: 12/30/13 12:20
<-- Earlier Entries