Category: cars
12/09/15 12:43 - ID#60358
The Gratwick building view
I like Gratwick Basic Science Building, the building
(e:paul)
and I work in. Despite the asbestos and radiators that constantly overheat me, I think the old school lab feel is practical and comfortable.
Since it's 7 floors tall you have a pretty good view of downtown and even the lake. The parking wasteland is ugly but you can get a nice view of the sun when it goes down.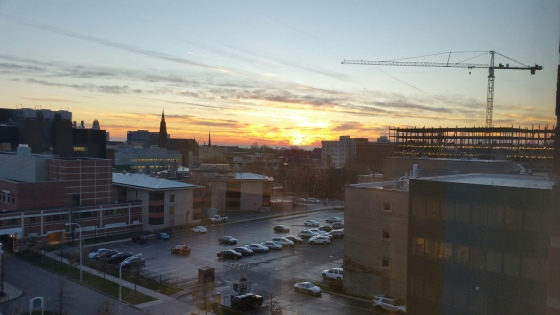 From Paul's desk you can the most ridiculous traffic I've seen in Buffalo. Every day, a 15 minute long line queues up outside the valet for people waiting to valet park. It completely closes off the street, everyone honks, it's crazy. I definitely see why they have the service - if you're sick or disabled, it's probably very helpful. But that can't be everyone in this line - you definitely could park in the visitor lot and walk over by the time you got through.
Maybe if more medical campus employees biked, walked and railed to work there would be parking for disabled patients who need it - instead we drop $40 million dollars of health care money on a parking ramp. Why doesn't the medical campus spend $40 million dollars subsidizing transit, bike, or carpooling incentives?

If you don't like parking 5 blocks away into the Fruit Belt, the residents don't either, and you don't want to pay the (already subsidized) lot fees - maybe you should find another way to get to work.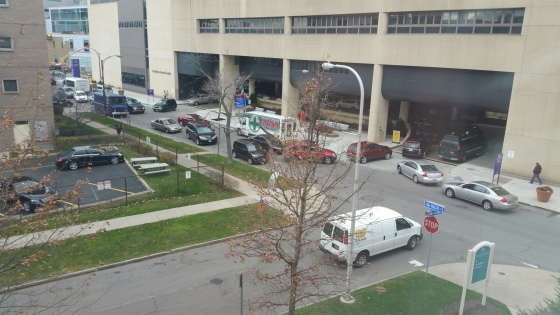 Permalink: The_Gratwick_building_view.html
Words: 249
Last Modified: 12/10/15 11:12
Category: cars
12/21/14 02:39 - ID#59676
My own personal hell
We went Christmas shopping with
(e:mike)
at the Galleria. I think it approaches what I'd consider hell.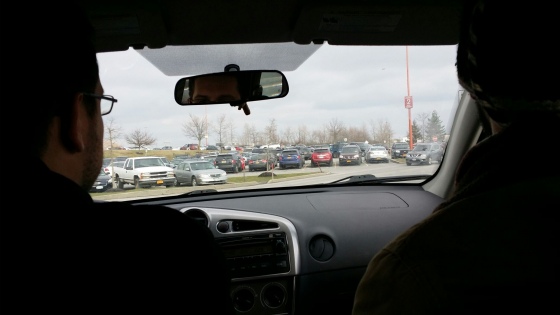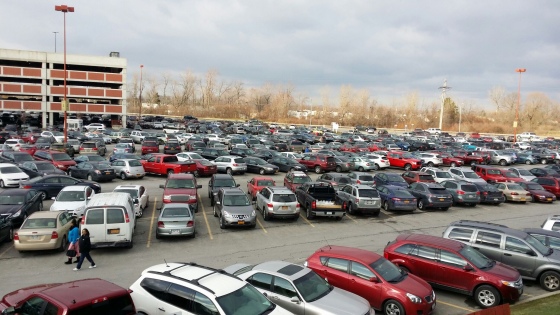 (e:terry)
and I got to go see the animals at the pet store while Mike and Paul went to the craft store. If anyone was struggling to find a calender of guinea pigs playing sports, they sell one.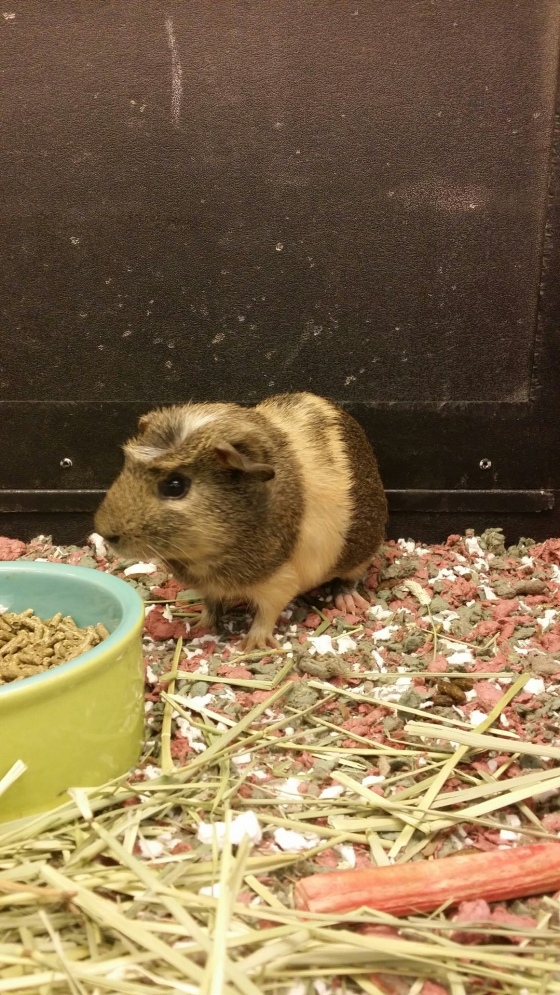 Permalink: My_own_personal_hell.html
Words: 61
Last Modified: 12/21/14 11:16
Category: cars
12/07/14 04:45 - ID#59642
Paddock Chevorlet scammers
We finally got the car's recalled parts replaced at Paddock on Friday. I went with
(e:paul)
to pick it up in their asphalt ocean in Kenmore.
When we went told them we were there to pick up the keys for our car. The desk clerk told us it was going to be $70 - wait what? It's a recall. When we called her out on it, she said "Oh, it must be our new computer system. Let me go check on this". What a scam.
We ended up paying $50 for a second key. Turns out we could have gotten one online for less than $10, and gotten it programmed and cut for another $10.

Another reason not to trust anyone involved with cars.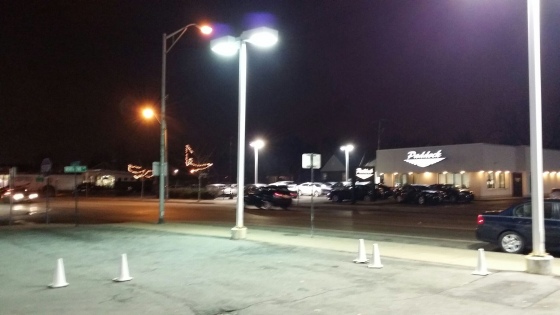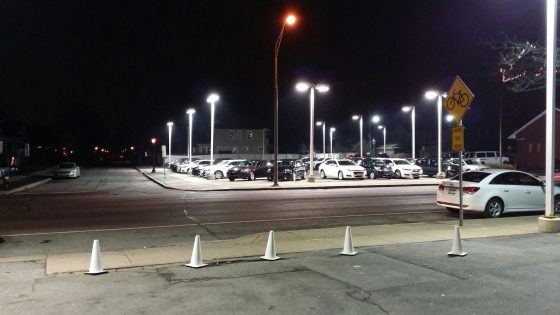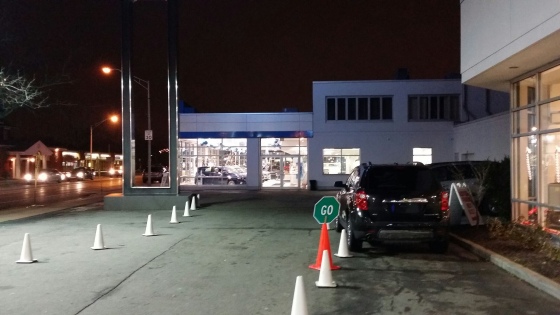 Permalink: Paddock_Chevorlet_scammers.html
Words: 133
Last Modified: 12/07/14 05:05
Category: cars
06/25/14 02:18 - ID#59114
Monster truck
We rented a giant Ford SUV to go camping, and carry all our friends and our things down to Brushwood. While I'm sure it was more efficent than taking multiple cars, it was my worst nightmare to be in it.
(e:paul)
took right to it. Air conditioned seats, satellite radio porn and 15 miles per gallon. America, fuck yeah. It runs on freedom and a bald eagle's tears.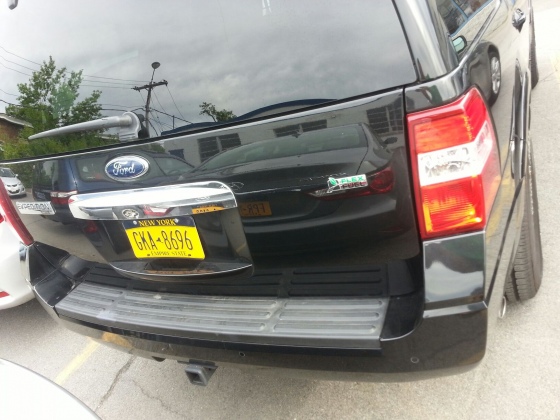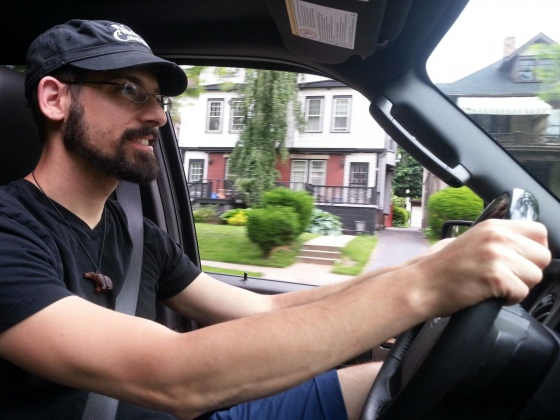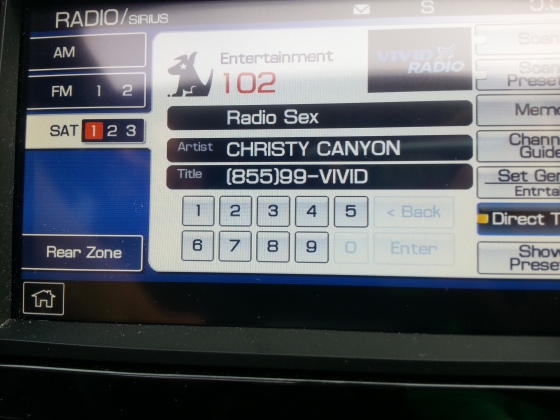 Permalink: Monster_truck.html
Words: 77
Last Modified: 06/25/14 05:08
Category: cars
05/13/14 12:59 - ID#58975
Goodbye car
Goodbye to this fucking car. I put about 1500 miles on it, 176 this year. my sister will use it more, but maybe I can get her on a bike.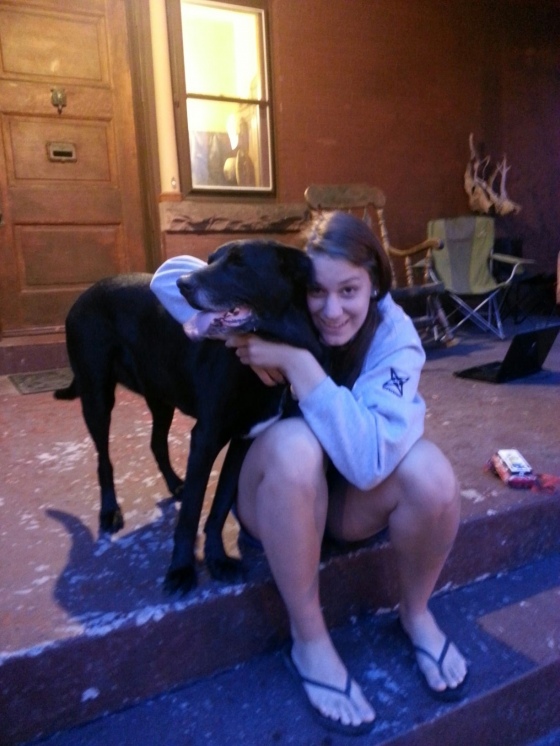 Midnight took a visit.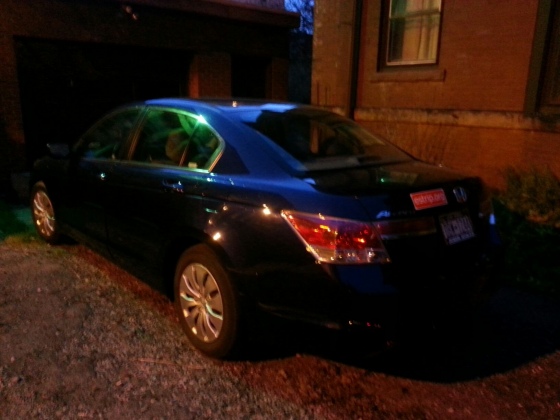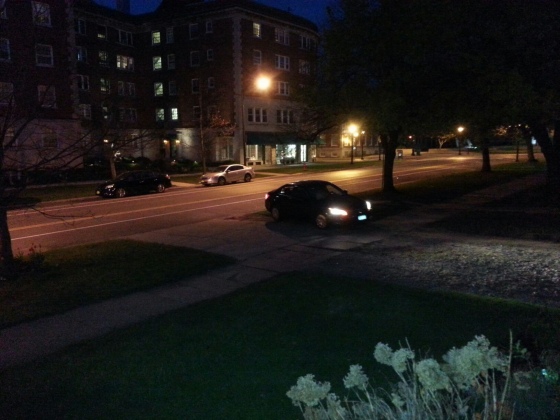 After the car was gone,
(e:terry)
and I went out to go see Erica at Nietzchie's. We ended up missing her, but heard a few good people anyway plus the croaky frog lady.
I was talking to some guy named Miles, who when he heard the name Visco, immediately brought up estrip. Apparently he had gone to high school with
(e:mike)
(he always thought Mike had the hottest friends) and knew about
(e:strip)
because someone had posted about him 10 years ago. Small world.
Terry and I talked a lot about what other things I want to do. I still don't know but I do know I want to try something else.


Permalink: Goodbye_car.html
Words: 155
Last Modified: 05/14/14 09:23
Category: cars
03/13/14 12:23 - ID#58781
Car share
I fucking hate having a car. I know that sounds like a garbage first world problem, but I do.
I just worked it out today that if I didn't have this lease and was able to be in the car share, I would have only spent $200 (counting the days I actually needed to drive for work) this year instead of $600, even more with the other months I took over the lease. And this is in the winter with the few times I actually had to drive. I could have probably taken transit on almost every day I drove anyway.
I barely ever drive it and still pay for it on the off chance I need it. When I get rid of this car I am going to take the money I save and do something fun with it, besides paying the Sallie Mae the bloodsucker (what could be better?).
Too bad I can't car share yet, I've had a license for less than the two years you need. Has anyone had experience with Buffalo Car Share?



Permalink: Car_share.html
Words: 180
Last Modified: 03/14/14 12:40
Category: cars
11/07/13 08:23 - ID#58261
Park-in at Parkside
Yesterday I left work early to head up to the Park-In on Parkside, a protest to support changing the traffic configuration of Parkside Avenue. The goal is to reduce the four lanes of traffic to two, either with two parking lanes or a center turn and bike lanes. A "road diet" on a congested street like Parkside typically makes traffic flow smoother with less accidents, since you don't have cars constantly merging and changing lanes from other cars parking and turning.
(Road Diet wiki)
Same volume, less area.
There were probably about 30 people, a good mix of drivers, pedestrians and cyclists at Sweetness 7. The drivers all parked their cars in the outer lanes to make the street two lanes, and we all held signs protesting to passing cars. Surprisingly we didn't get too many angry drivers and seemed to get more honks to support us rather than people flipping us the bird.
Eventually the po-po showed up with 4 cars plus the police chief. They weren't aggressive or anything but isn't that an overreaction? I'm sure 3 of those cars would have been much more useful on patrol. And why did the chief need to come? Anyway, they threatened to give tickets to anyone who didn't move their cars. A few people refused to and took the tickets.
I hope that something comes out of it. There was a decent amount of press coverage from Channel 4 and 2, and the petition got over 300 signatures not counting the internet ones. If you want to sign it, you can online
here
.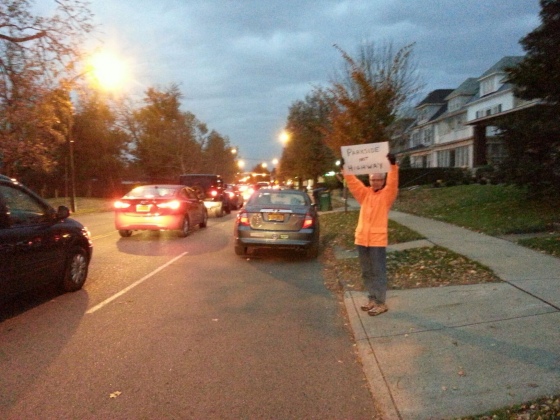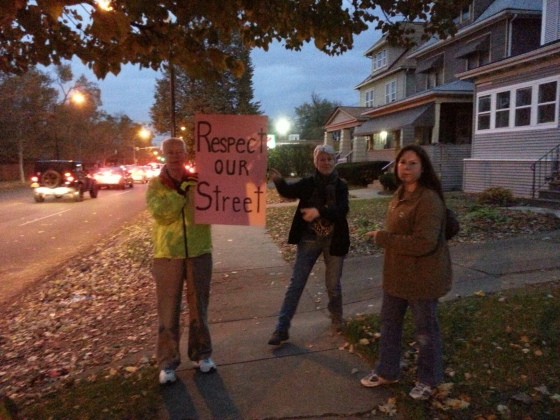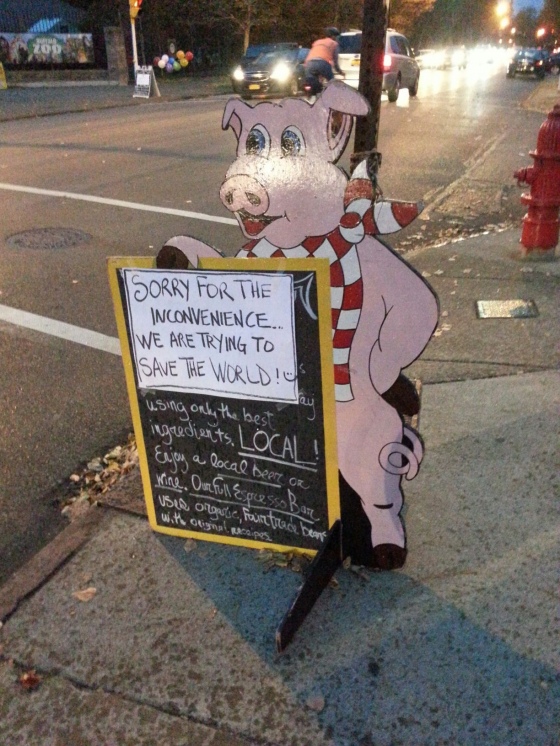 A little dramatic, but why not!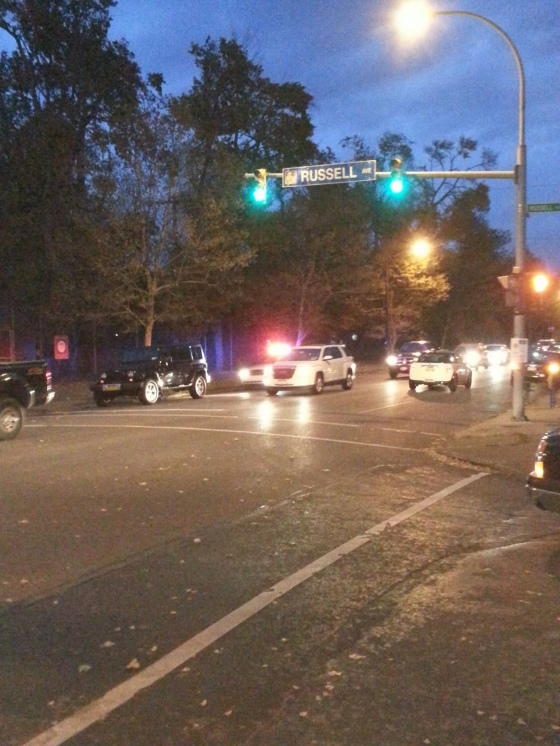 Popo no 1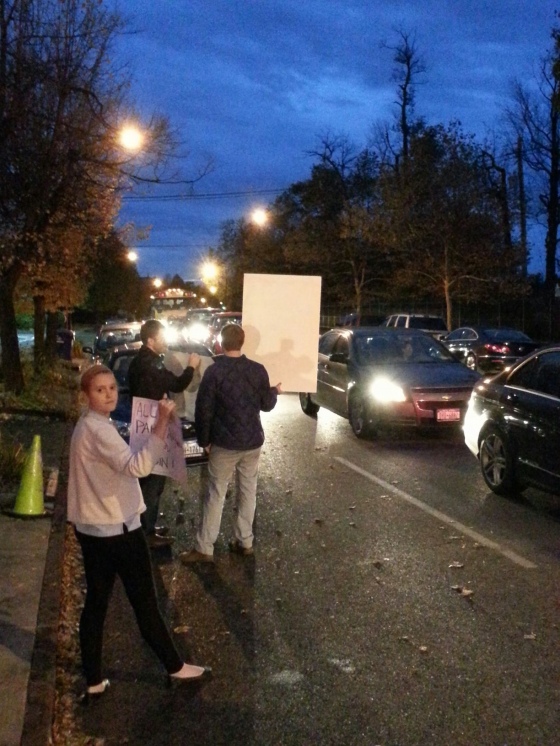 Traffic was pretty backed up with everyone rubbernecking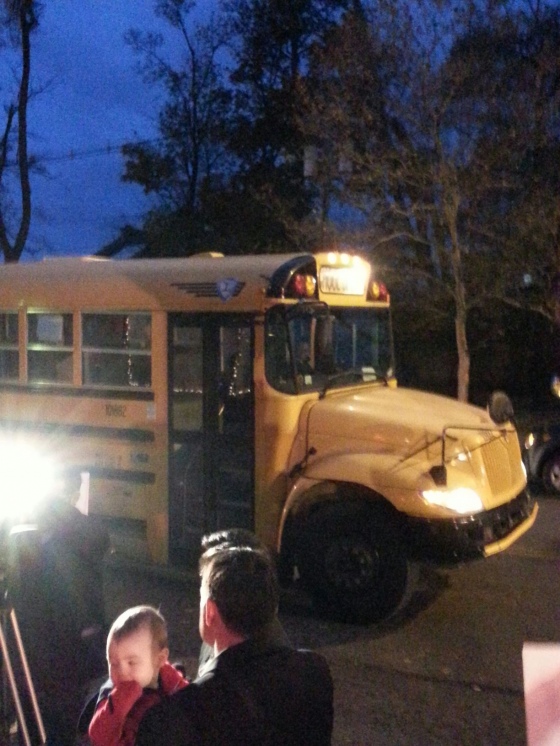 This school bus driver was so pumped up and was honking a ton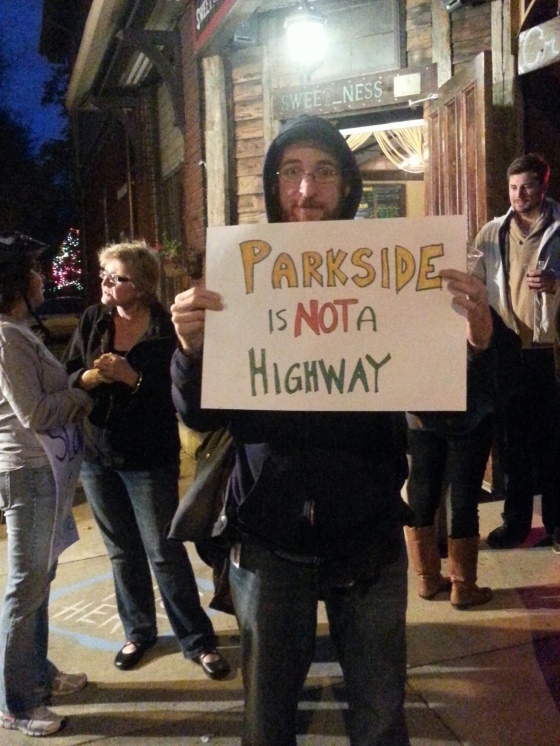 Henry from GO Bike - awesome guy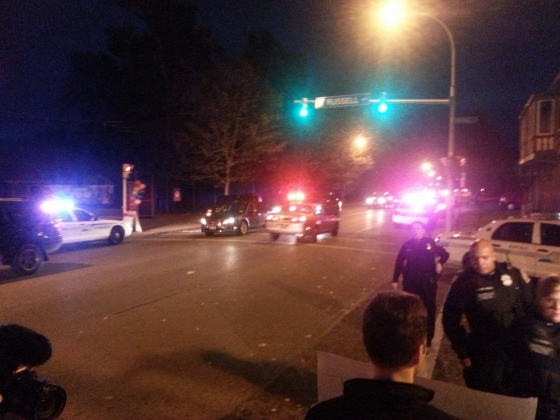 The po-lice shut us downnnn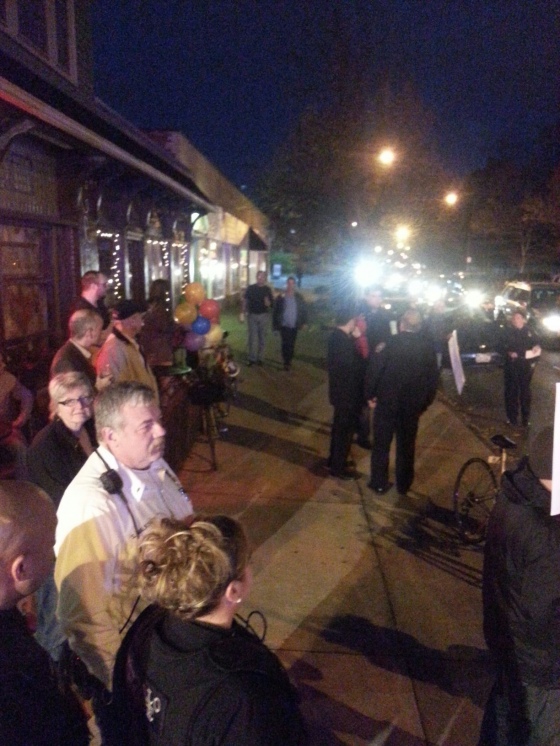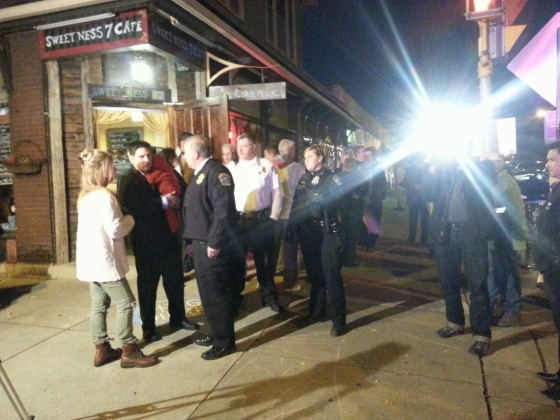 Negotiation
I hadn't actually been to Sweetness 7 on Parkside before. The owner, Prish Moran was super friendly, the shop was pretty cool and there was free beer from Community Beer Works, aw yeah. On the way home, I stopped at Aldi, then took the metro back from Lasalle Station. It was the first time for me on NFTA since the summer. I need to make it my backup after my bike again, rather than my car.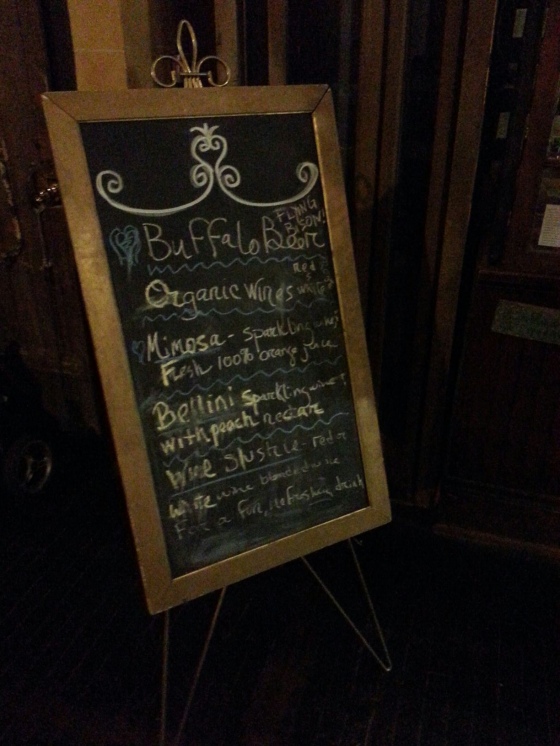 I didn't know Sweetness 7 had a liquor license either.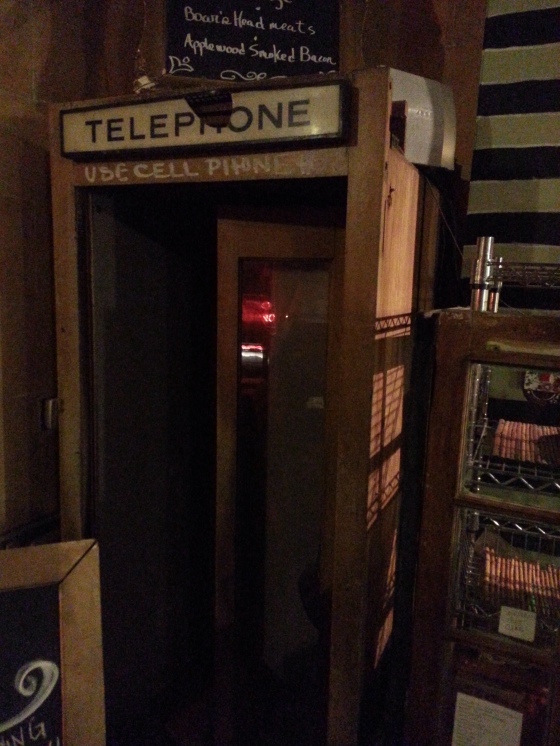 Cute cell phone booth - who really makes that many calls anymore?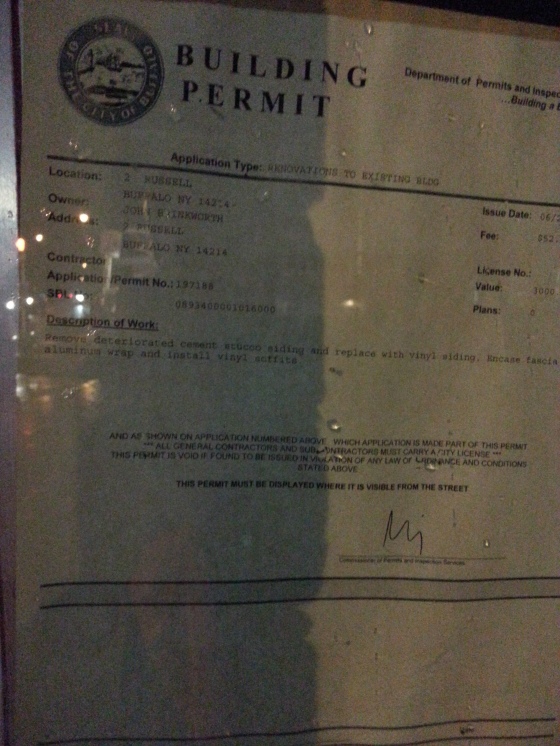 The tudor building across from Sweetness is getting redone - last use was a restaurant I think? Unfortunately they're removing the stucco for vinyl, yuck.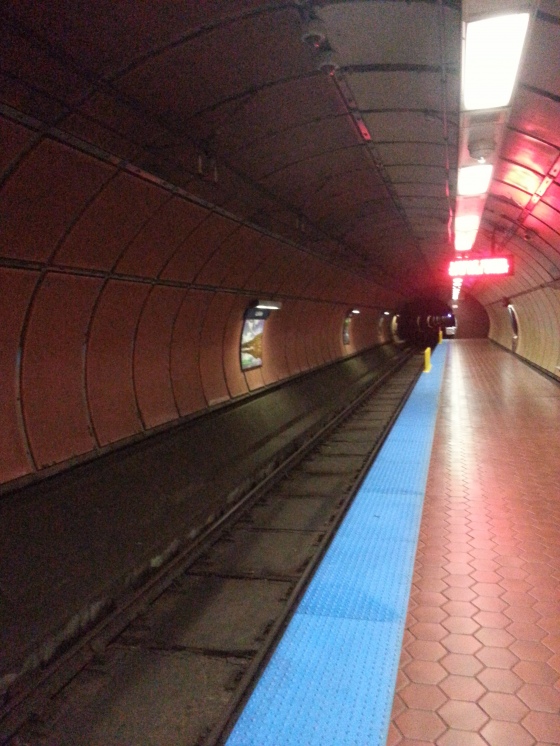 Ride home


Permalink: Park_in_at_Parkside.html
Words: 436
Last Modified: 11/08/13 07:38
<-- Earlier Entries