Category: holiday
01/26/22 12:36 - ID#60872
Christmas time
But this time in-person. Cookie decorating with my family, Christmas Eve with both
(e:Paul)
and my family and then hosting
(e:Paul)
's relatives for a big famy party.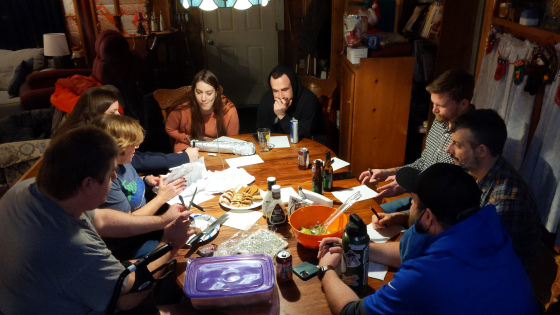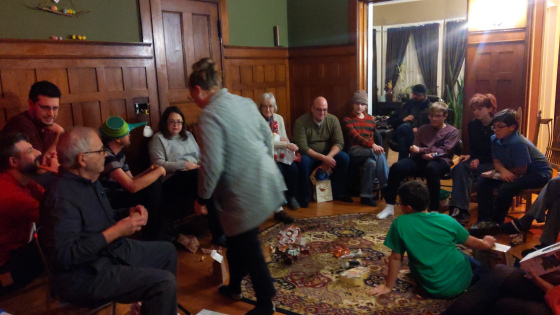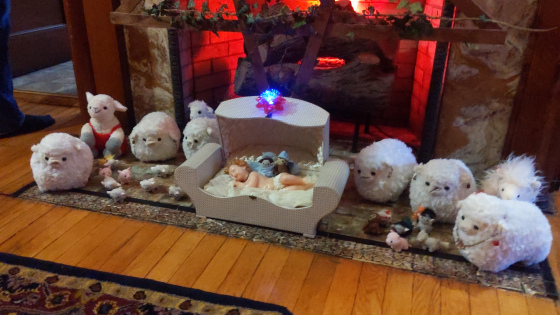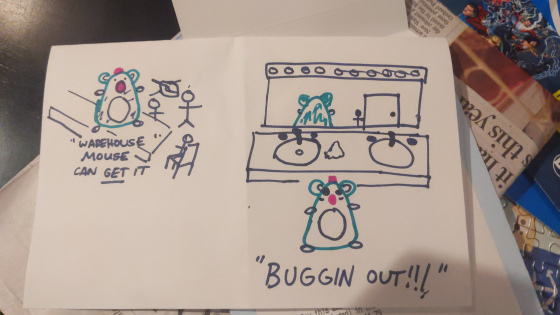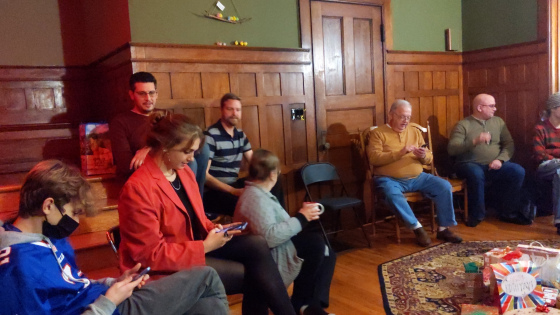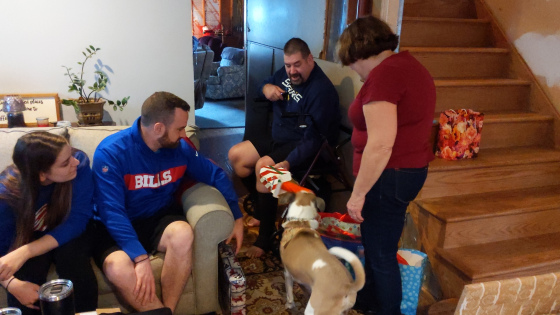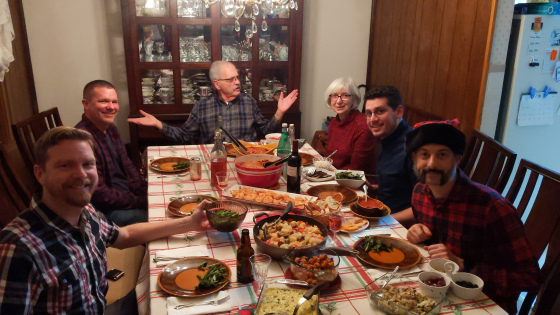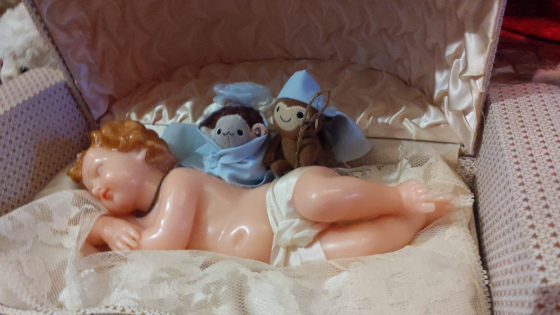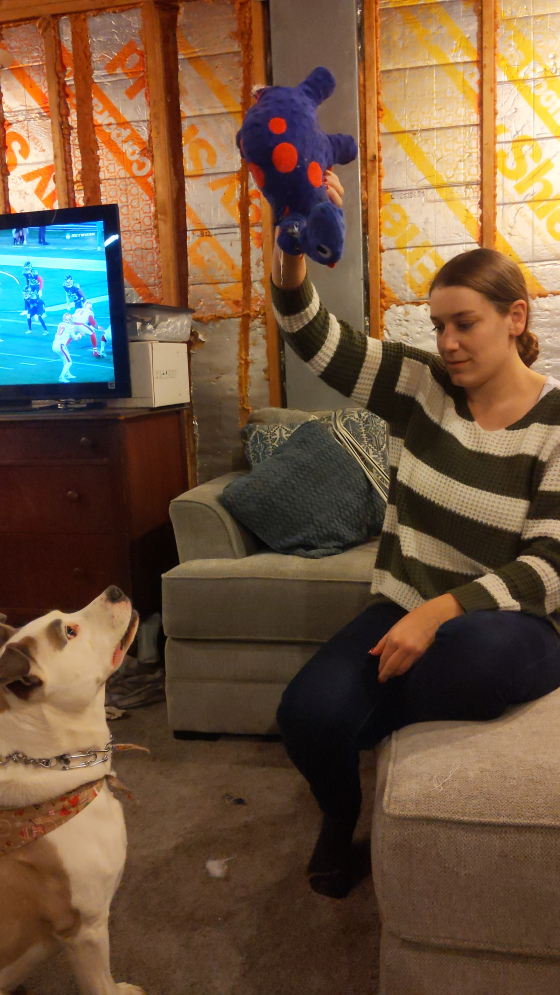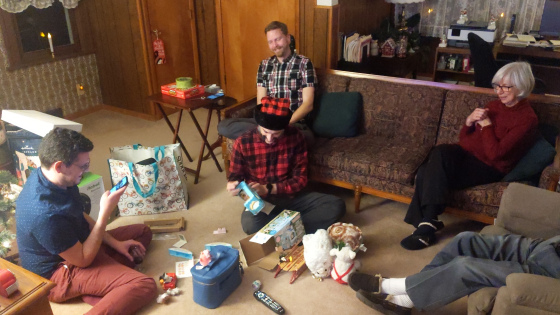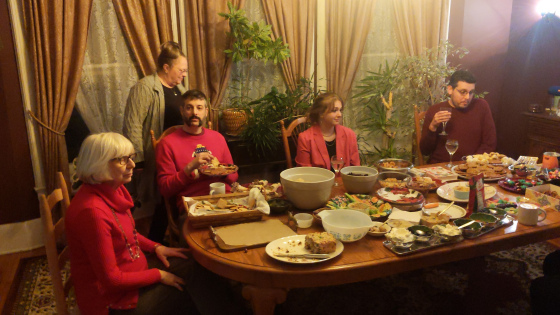 Permalink: Christmas_time.html
Words: 51
Last Modified: 01/29/22 04:19
Category: holiday
12/19/15 02:42 - ID#60365
Squeaky Glitchmas and bear night
Have you ever had unlimited nachos that were from Lloyd's and not founding fathers? I have, and it was amazing.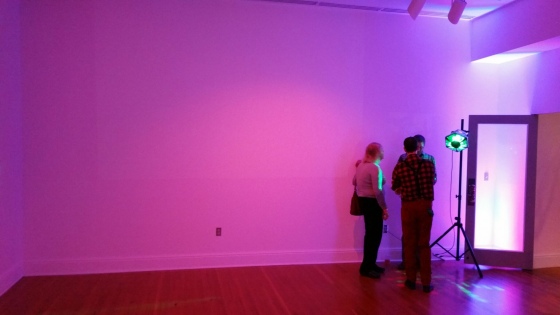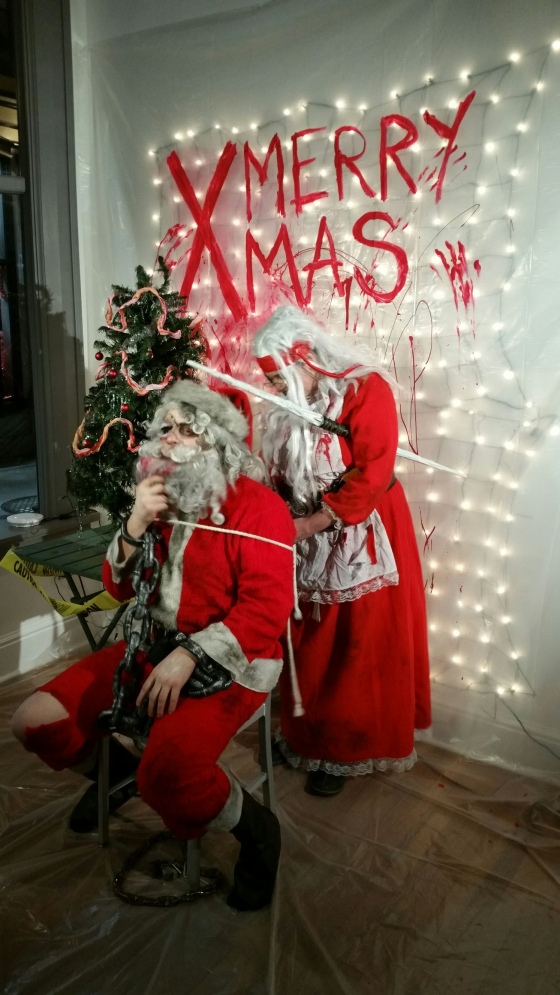 (e:flacidness)
please do not make this face!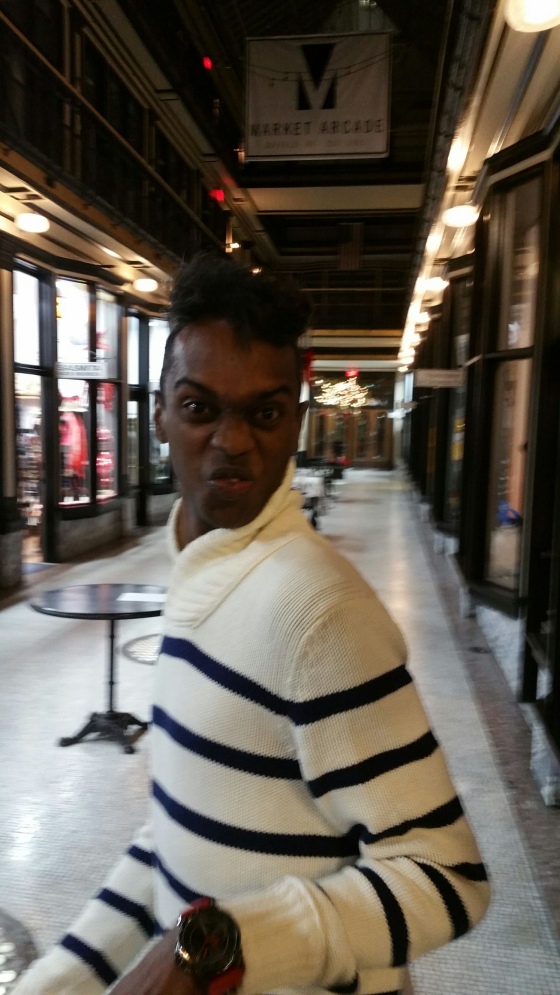 Bear night. We hung out with Tyler, and Jon and Dale who we run into once a month. This guy at Funky Monkey reeeeeally wanted to take pictures of
(e:paul)
,
(e:terry)
and I. Nackt or otherwise.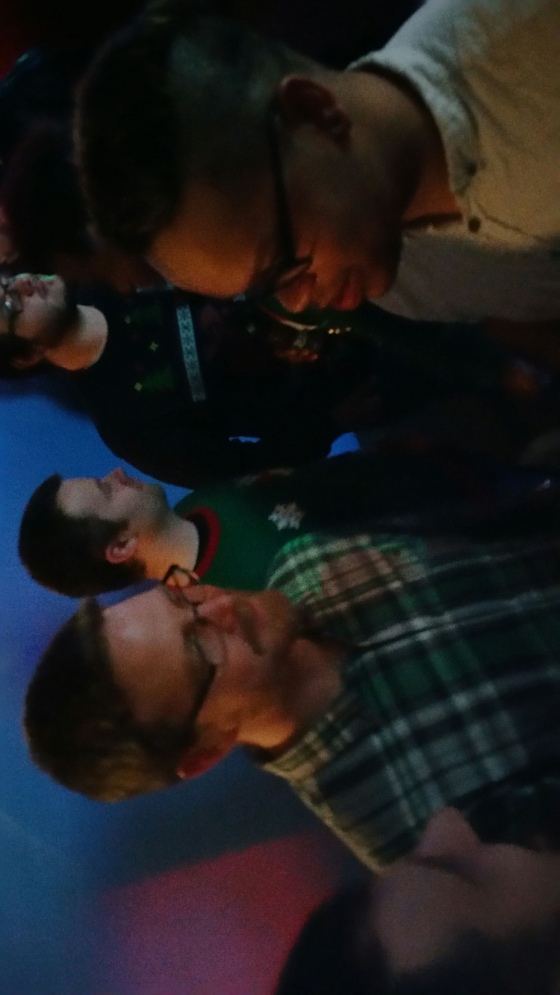 Permalink: Squeaky_Glitchmas_and_bear_night.html
Words: 70
Last Modified: 12/19/15 03:38
Category: holiday
11/28/15 01:51 - ID#60351
Thanksgiving Day
Somehow once again I managed to fit two dinners in one day, and one stomach. I wish we could somehow combine them.
it was crazy warm outside so we rode our bikes to
(e:paul)
's parents. gotta burn dessert beforehand.
I stayed there for a few hours and had the amazing risotto and candied yams. Paul made a tasty cranberry sauce with grapefruit and cloves.
Then I sped over to my parents for round two. My mom managed a falafel tukey stuffed with vegetarian stuffing complete with drumsticks! Pinterest worthy, mom. Thanks.
We had the usual relatives and dogs over and 10 different pies. =7 too bad there's no gluttonous emoji.
At the end of the night, Paul and Terry stopped over to say hi to my family. Paul managed to make a few minutes before he started going full allergic. (he did have to bike home to black Friday with
(e:mike)
.) pretty good day!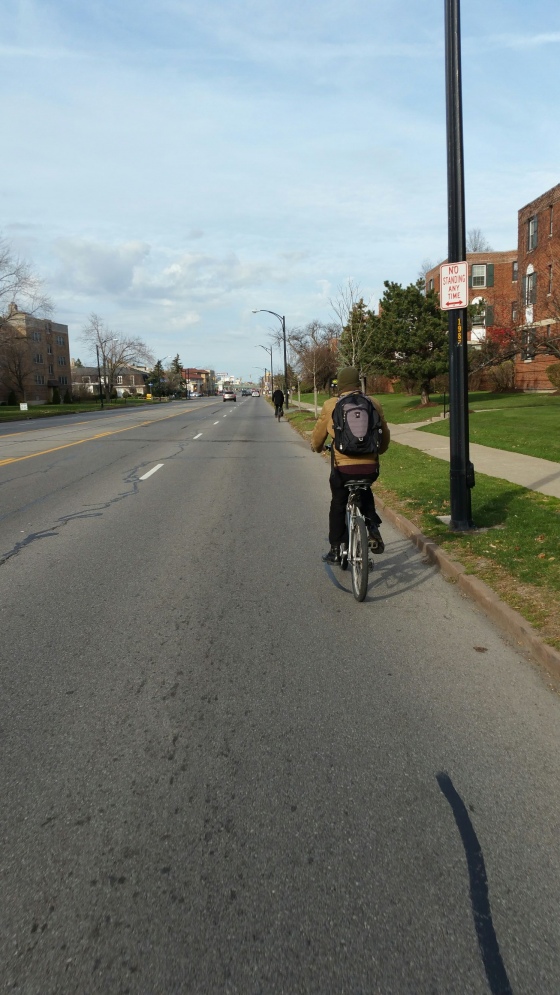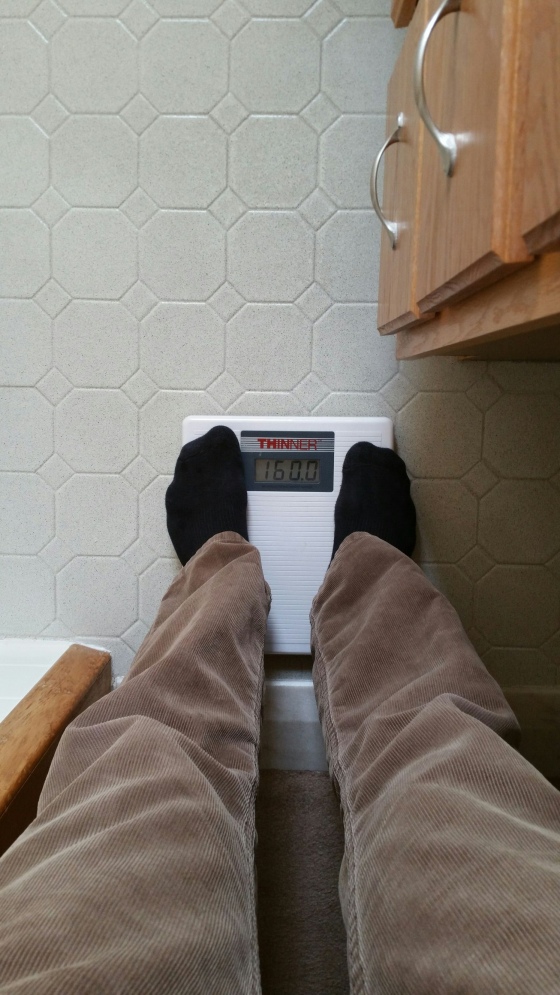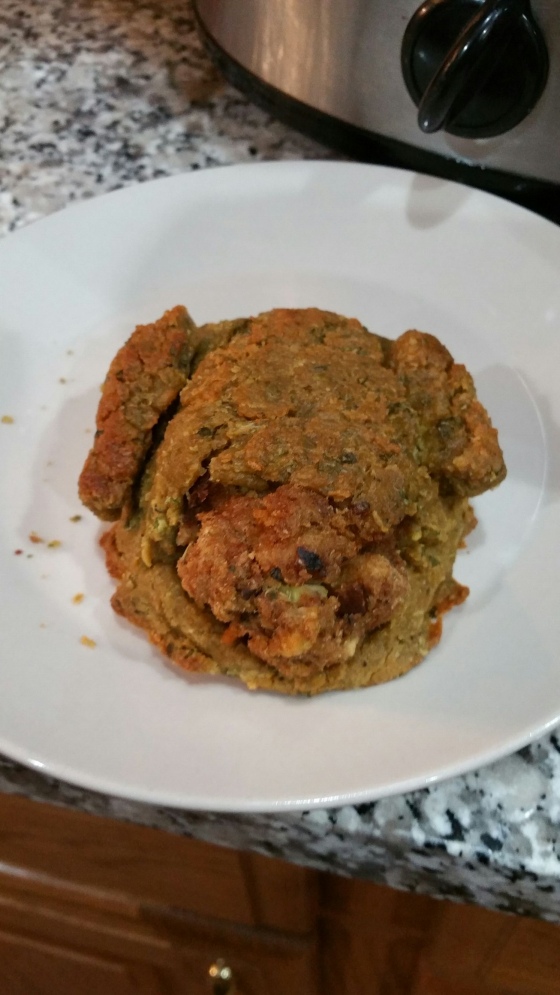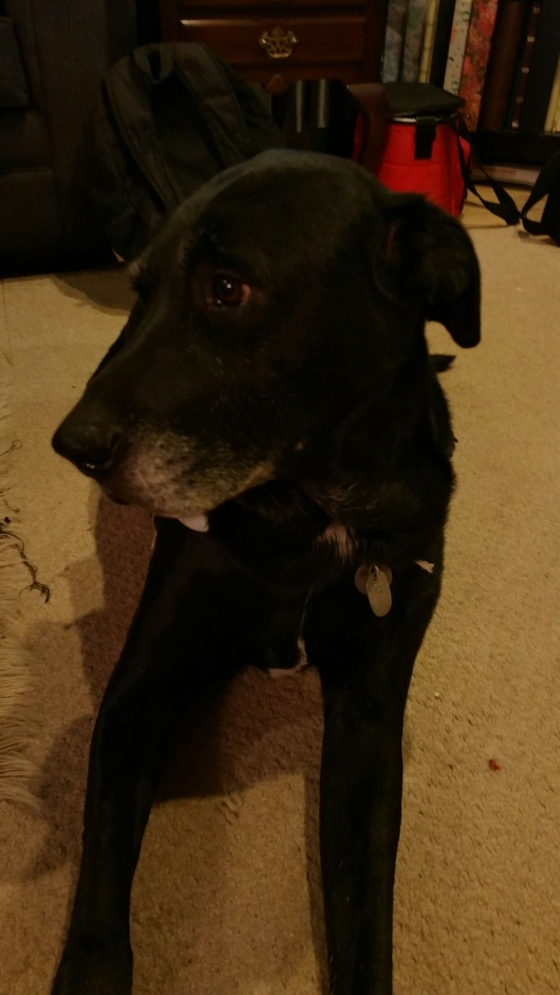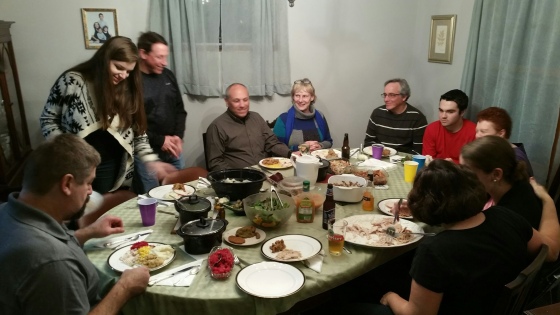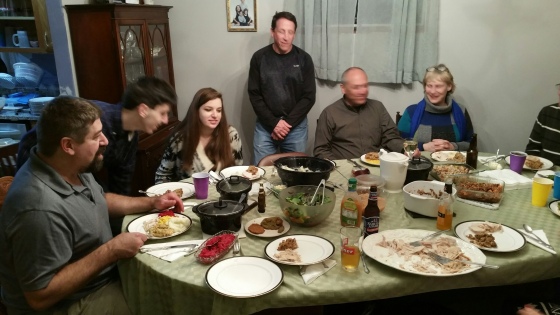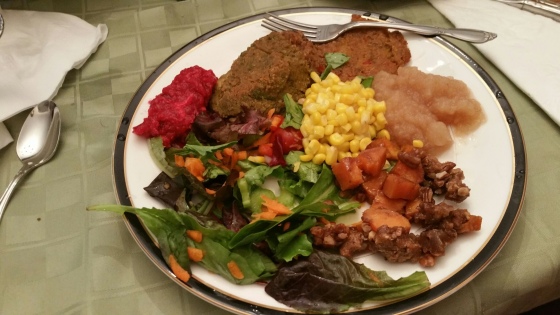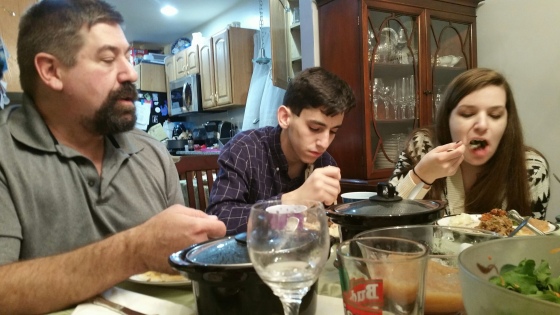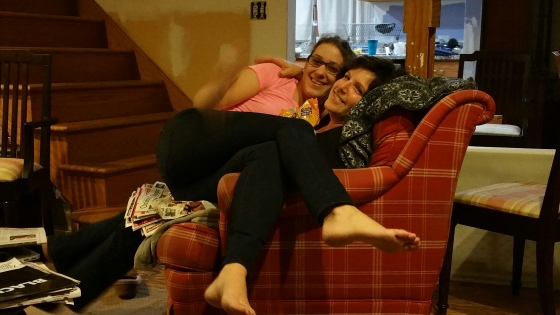 Permalink: Thanksgiving_Day.html
Words: 163
Last Modified: 11/28/15 12:35
Category: holiday
12/21/14 02:39 - ID#59675
Festivus for the rest of us
Friday my family came over along with
(e:yesthatcasey)
and and Masumi to celebrate Festivus.
We had calzones, salad, a giant snickers, and baked apples.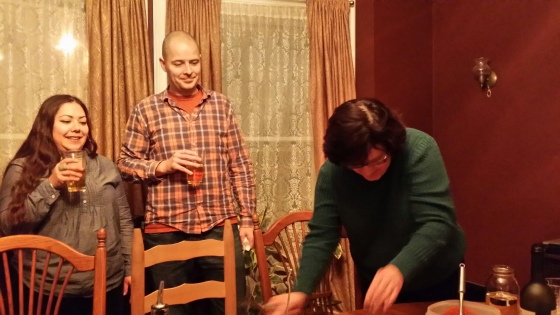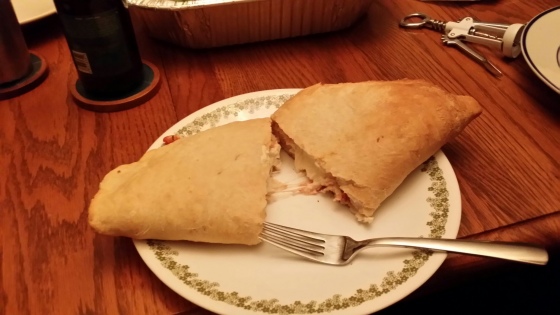 The best part is probably the airing of grievances, where basically everyone gets
to yell at each other for minor issues. I feel like it's a real family bonding experience.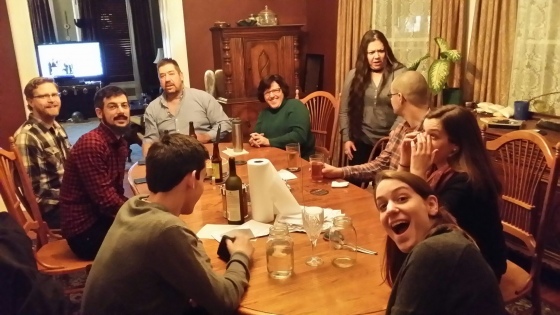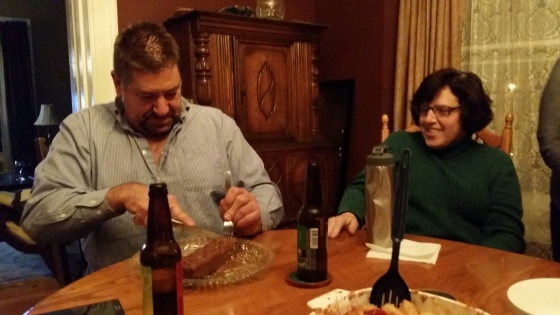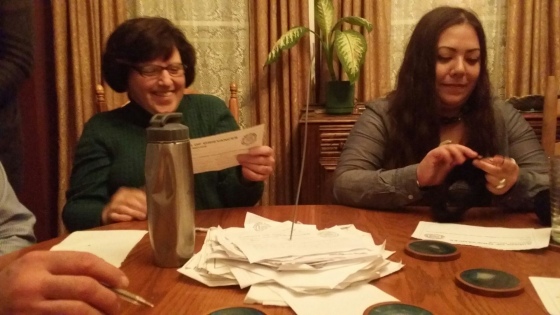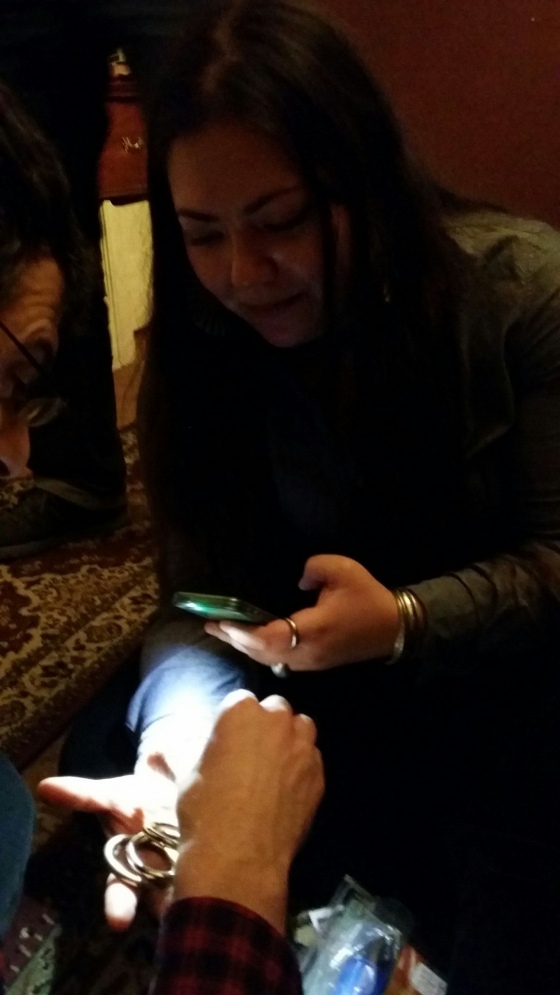 Masumi inspecting some of our Squeaky Wheel prizes.


Permalink: Festivus_for_the_rest_of_us.html
Words: 69
Last Modified: 12/22/14 10:04
Category: holiday
05/06/14 12:55 - ID#58960
Cinco de Mayo
(e:terry)
wanted to get nachoes to celebrate Cinco de Mayo. I knew it was going to be crazy out, but the hostess at Don Tequila told us about the 2 hour wait there like we would actually wait around for it.
Instead we had cheesy nachoes and salsa at home. Just as good.
(e:paul)
even got home earlyish.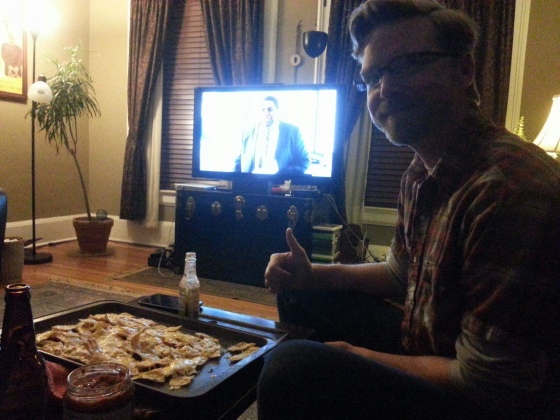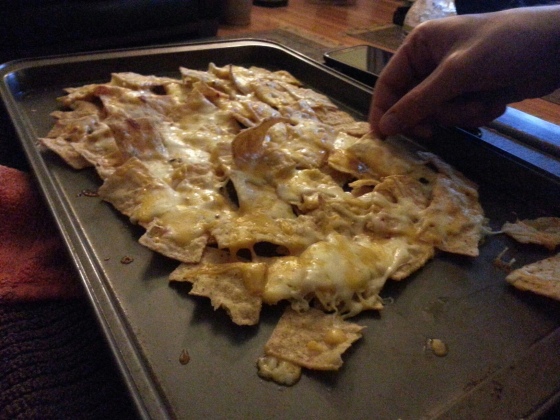 Permalink: Cinco_de_Mayo.html
Words: 66
Last Modified: 05/06/14 02:24
Category: holiday
04/23/14 12:19 - ID#58930
Dyngus day
Monday
(e:paul)
,
(e:terry)
and I went out to Dyngus day celebrations with Emily and Lindsay.
We headed to the main area outside of the Central Terminal. Note for the future: you probably can find a wrist band in the trash heap/ground. I guess it's for the Central Terminal so maybe a good cause?
Although it came up on google - Paul didn't think so -
(e:paul,38839)
The polka band was awesome in a weird way. I can't picture dancing to that music any other time but it was a good time.
(e:Paul)
got hit on by a married man, we found a ground beer, the weather was perfect and the crowd was so sloppy-energetic.
It does seem a little weird that the whole region flocks to the city's most forgotten neighborhood just once a year to get loud and drunk, and then never comes back. I wonder how the residents feel about it?
Afterwards Emily left but we all headed to DBGB's. The was free food but it was only sausage and pasta - blech. We danced a little more before walking home actually just at midnight so I got to sleep.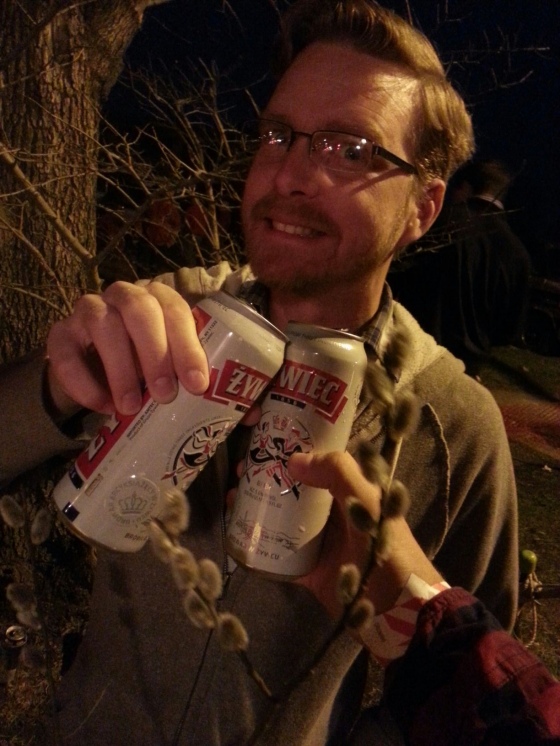 Prost! (don't know what poles say)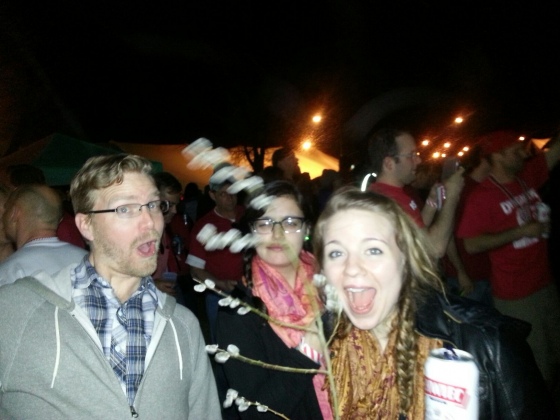 The only polish person got pussy willowed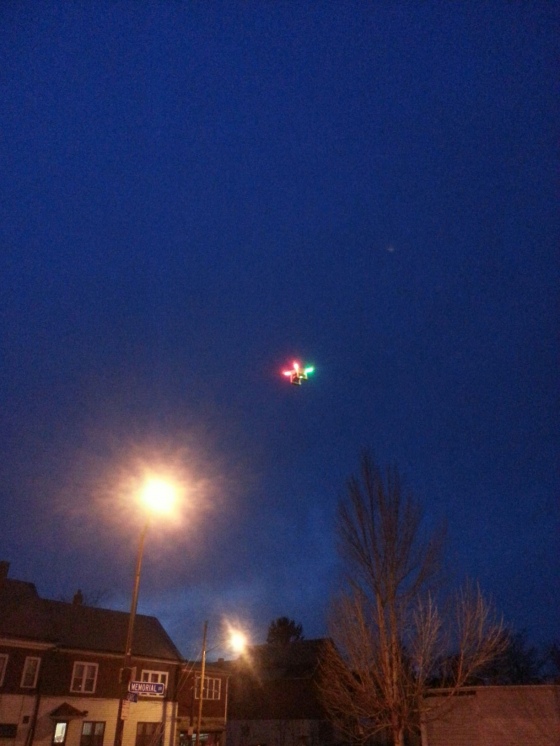 Someone was flying this helicopter with a camera on it - I want to fly one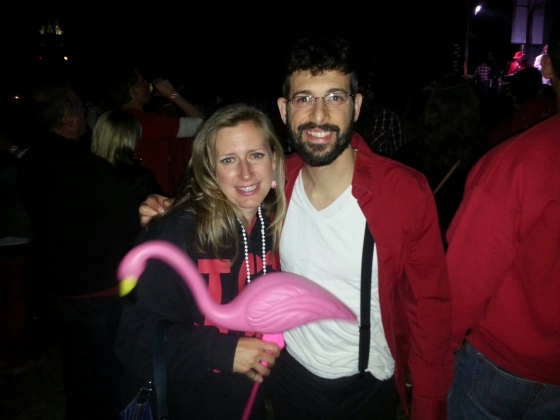 Some girl and her pink flamingo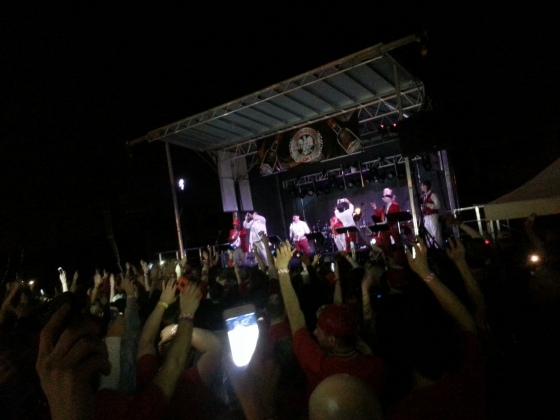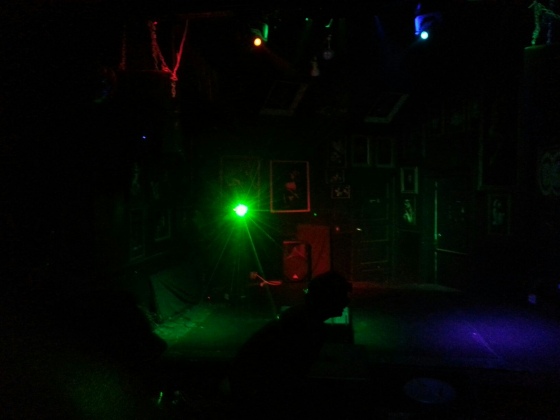 I want to post this one picture of Lindsay but she'd kill me.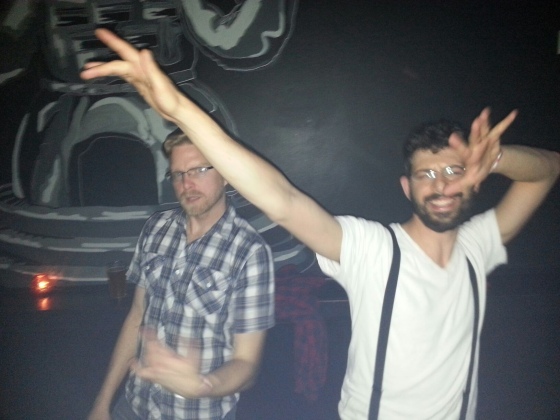 Kyoot


Permalink: Dyngus_day.html
Words: 268
Last Modified: 04/23/14 01:06
Category: holiday
03/16/14 11:53 - ID#58798
St. Patrick's day
I'll have to post captions later, I have a headacheee
Update: We started somewhat early around 12 after getting decked out in green. I wore
(e:paul)
's green zunfthosen

.
We got to the parade but weren't actually there too long. Everyone brought St. Patrick's day to the roof for a bit where it got a little cray. Then we came home and stuffed our faces with La Nova.
(e:paul)
and I took a 5 hour nap before I got back up with a second wind.
(e:terry)
on the otherhand powered through the whole day. All in all an amazing St. Patrick's day.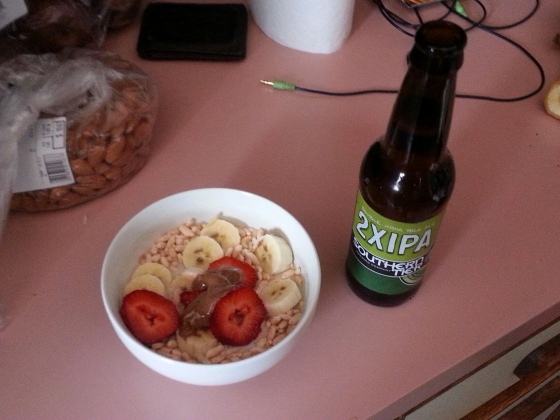 Breakfast of champions.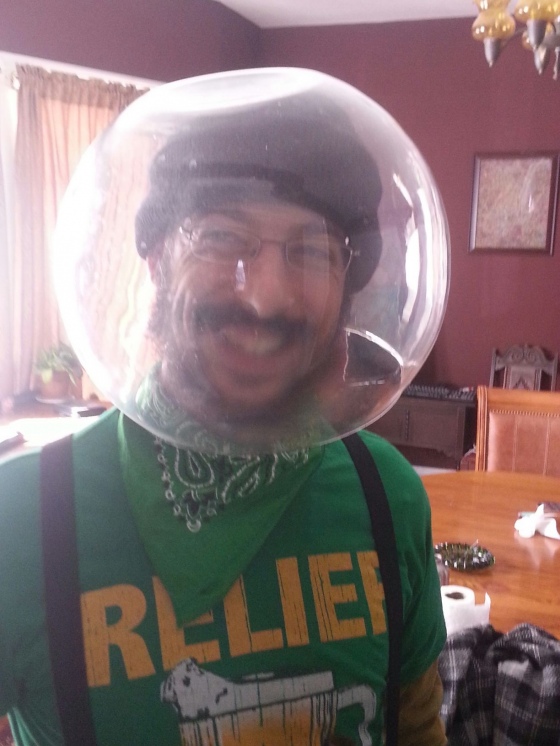 Halloween costume for next year?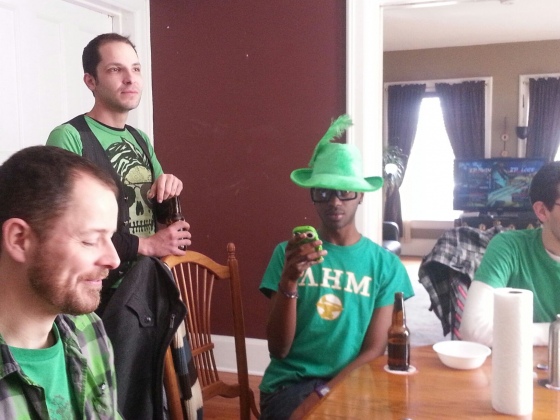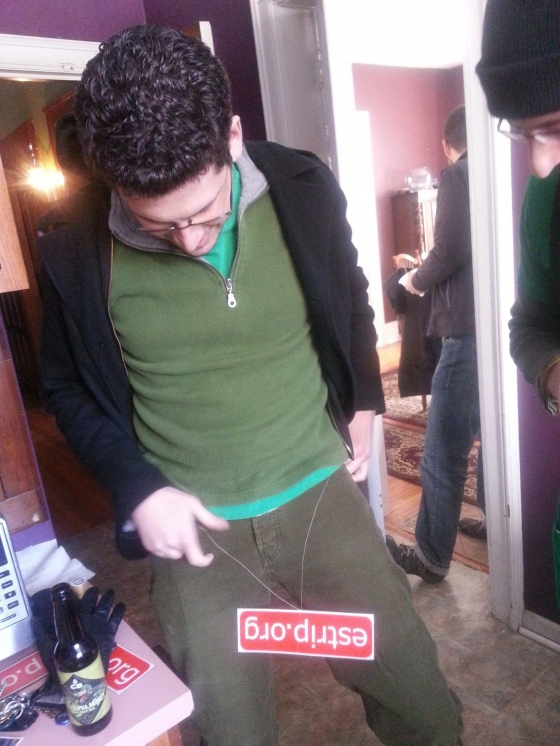 Mike advertising estrip with what he's got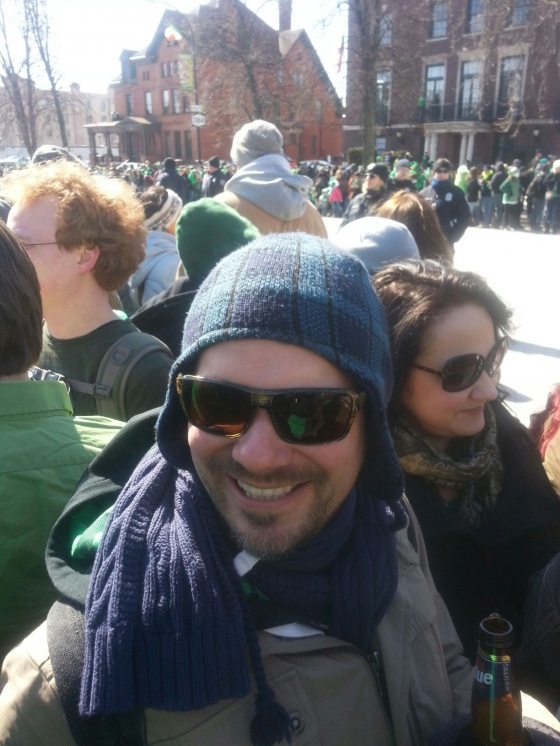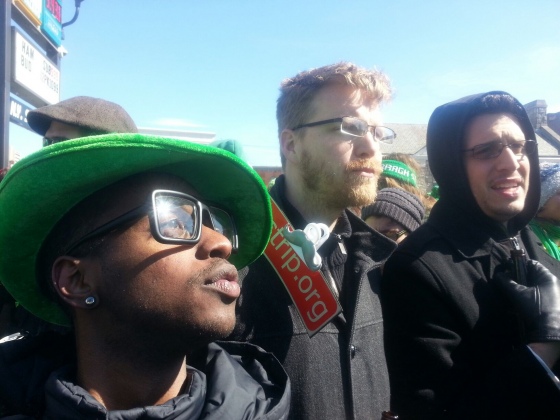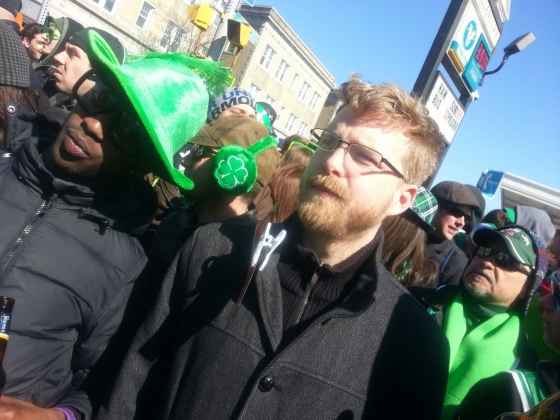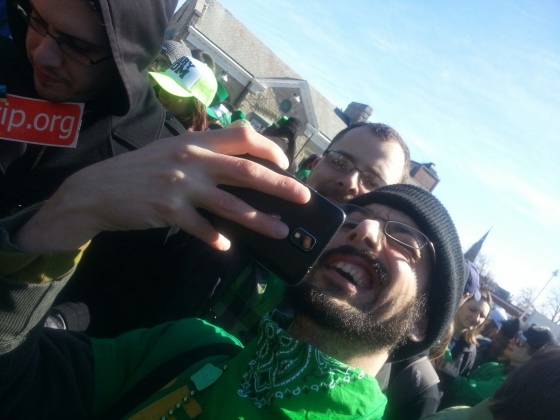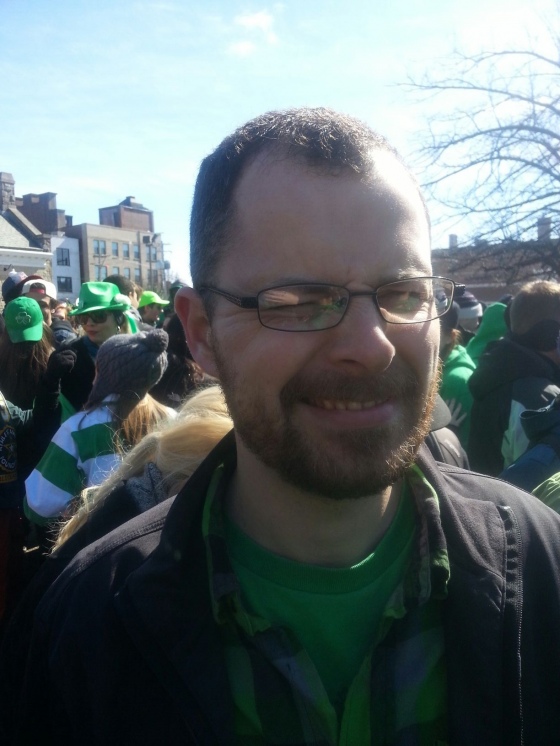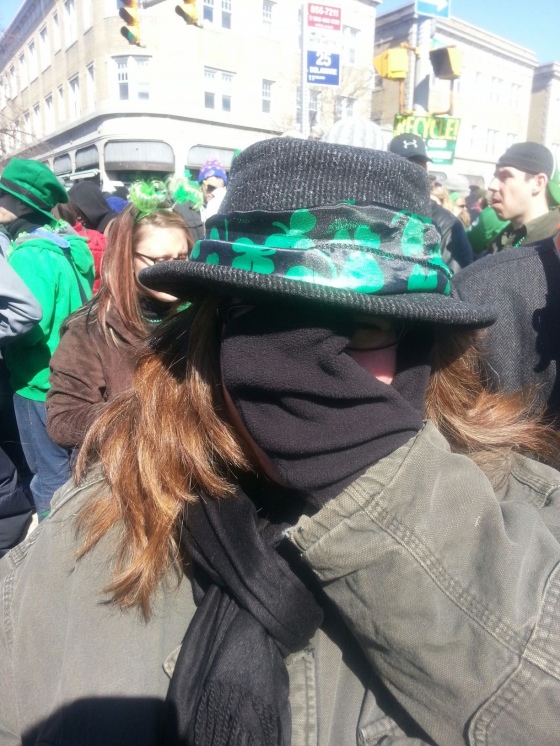 Heidi after she unzipped the zunfthosen at the parade... I forgot how I was wearing them.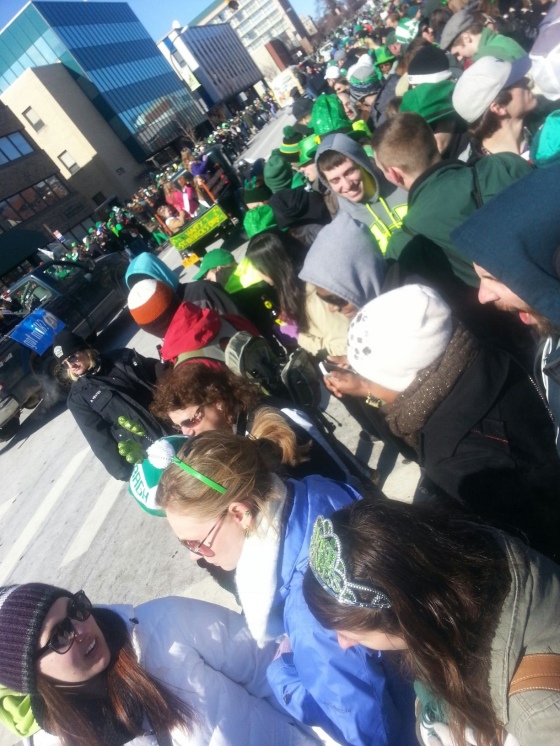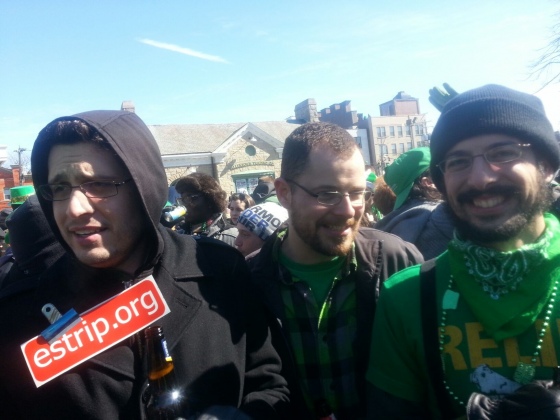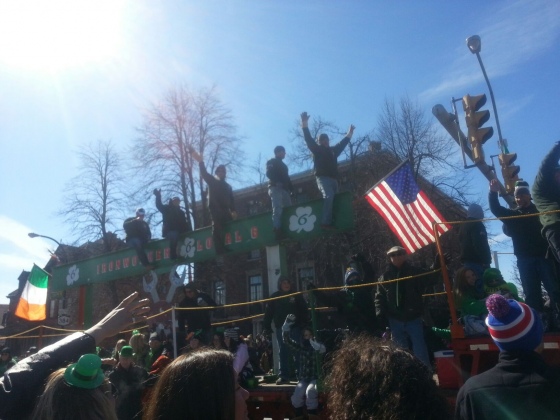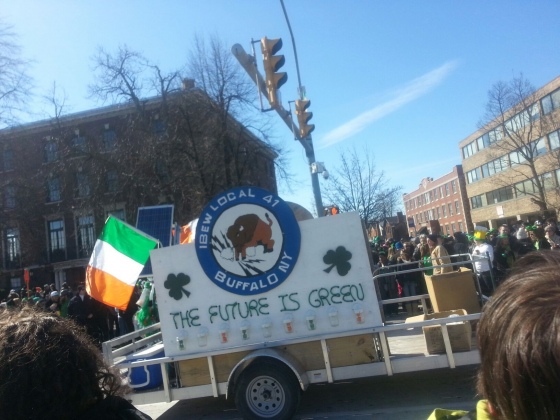 Union floats - a good fuck you to the people that were booing them. You just wish you had a union, I know I do.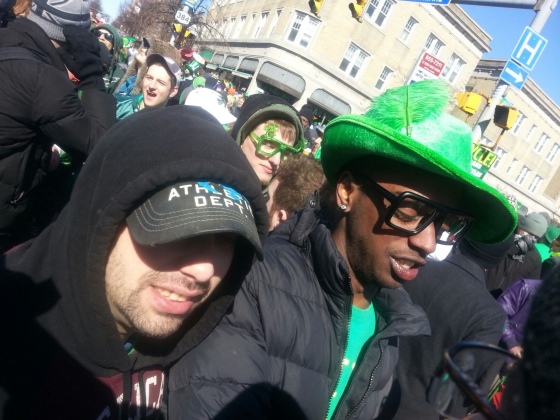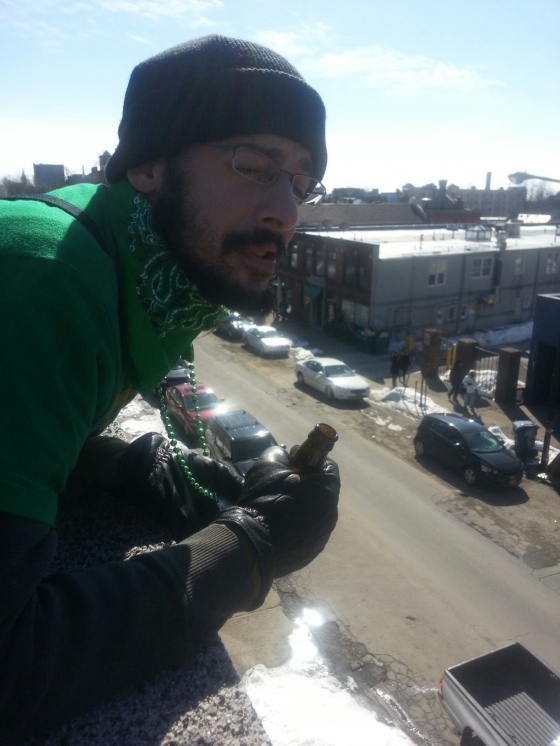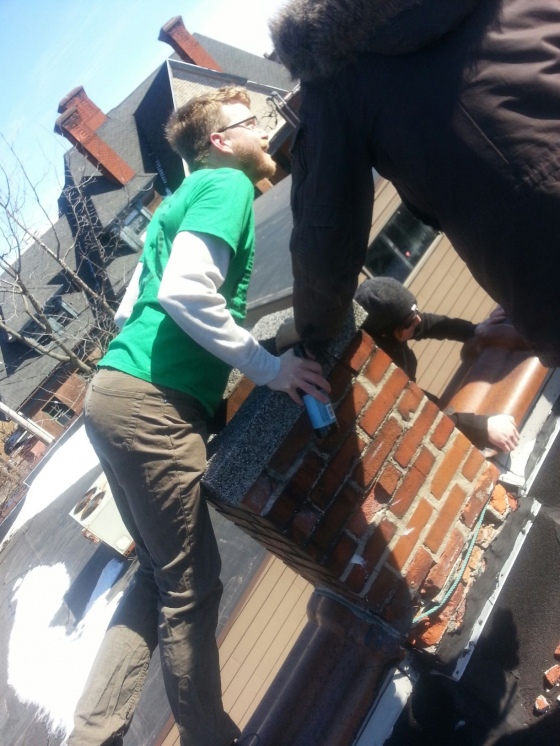 Terry safely repeating his stunt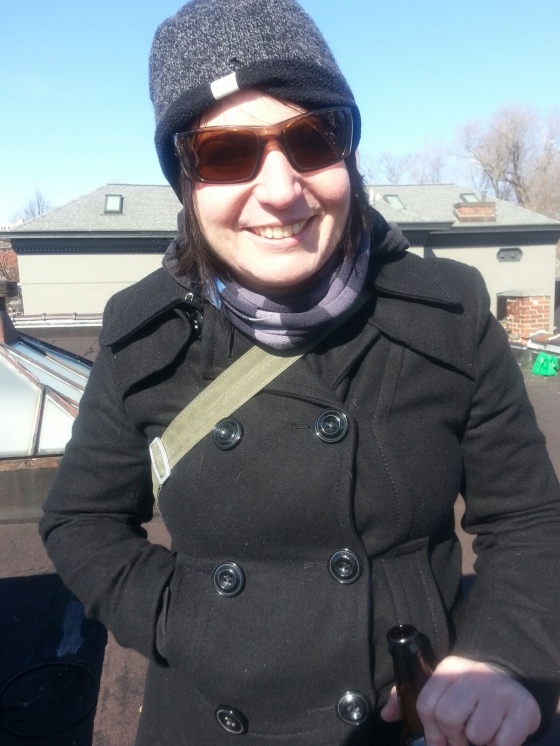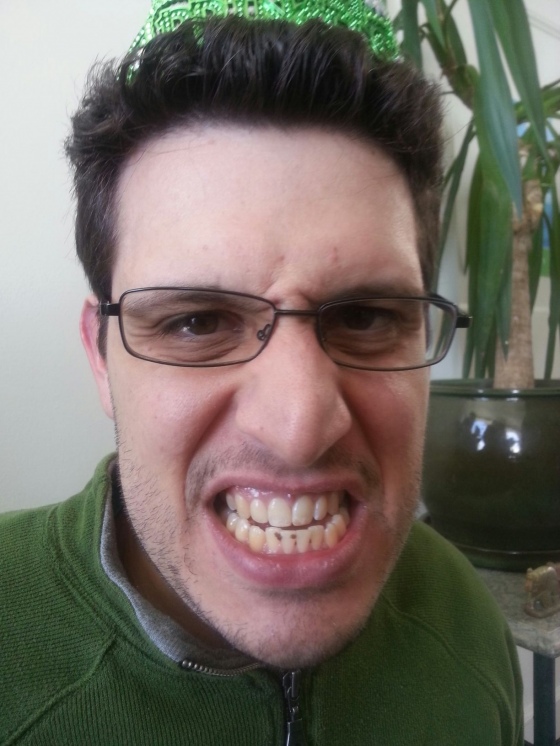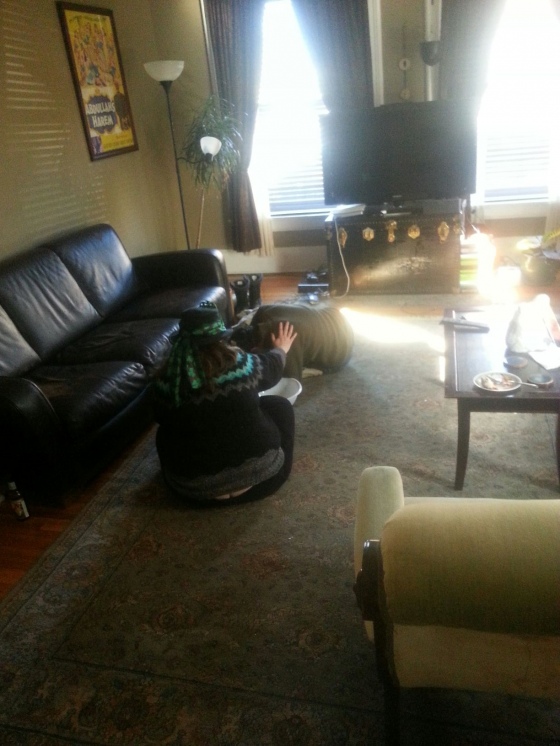 (e:dianne)
finishing her day like a champ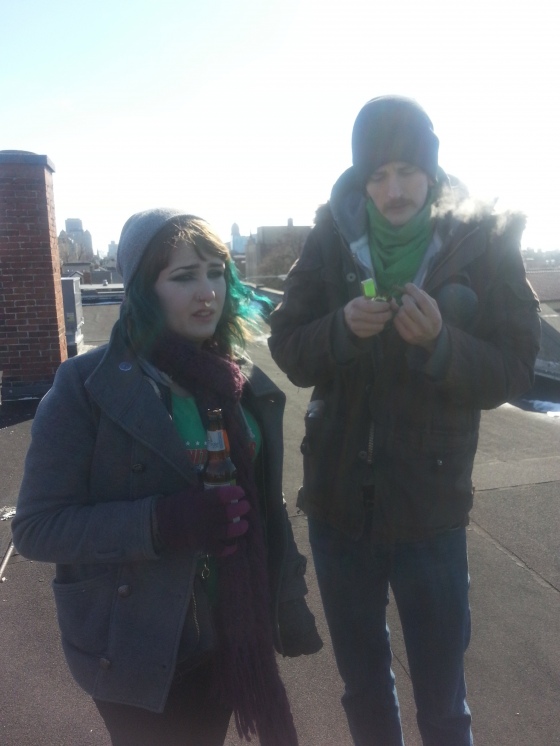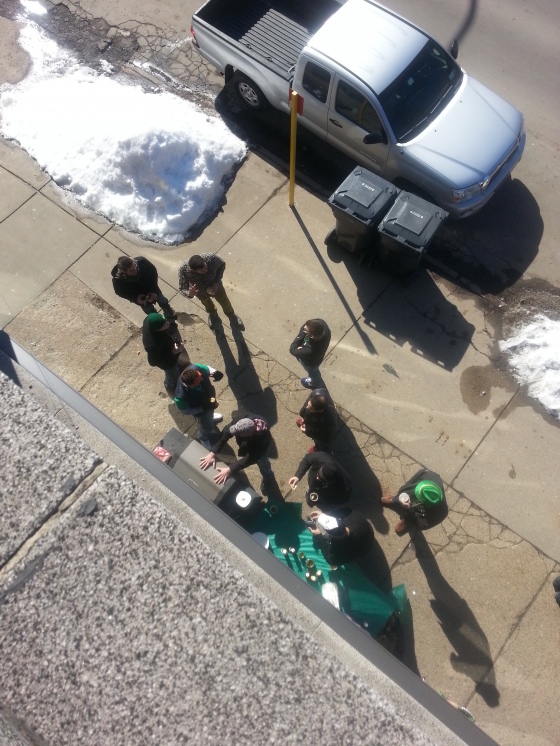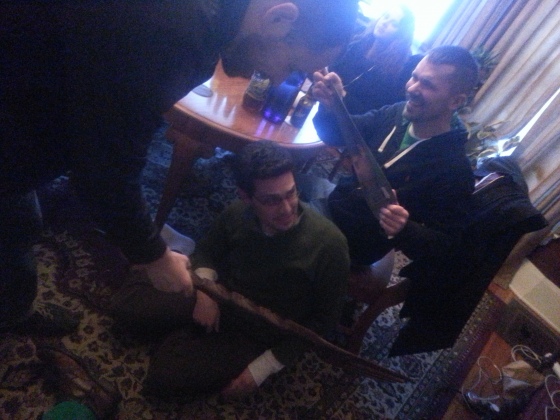 The spoon came out for Mike of course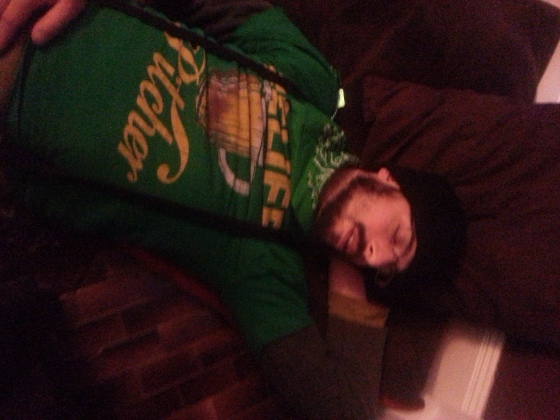 Permalink: St_Patrick_s_day.html
Words: 263
Last Modified: 03/18/14 09:29
Category: holiday
12/26/13 12:00 - ID#58495
Christmas
After the half-day and shopping, I scrambled to think of gifts for Mary and Daniel. I ended up giving Emily a sock monkey scarf, Daniel an Arduino so I could teach him and 3D lion painting, and Mary a super soft blanket with candy. I went to my parents for my family's Christmas party. The usual family was there for a good time and a lot of good food/cookies. The best part probably was playing Cards Against Humanity - my great aunt Shirley would say absolutely anything while Emily would make other people read cards for her.
The next day,
(e:paul)
and
(e:terry)
and I woke up and exchanged gifts. Paul got me a bunch of fancy peanut/almond/cashew butters, and Terry got me a cheese club subscription and these awesome red corduroys. I am going to die of clogged arteries looking good. I got Terry some new paddles for the canoe (that are long enough for us to use), and Paul a fox handled serving tray plus a dog bed to lay in front of the fire.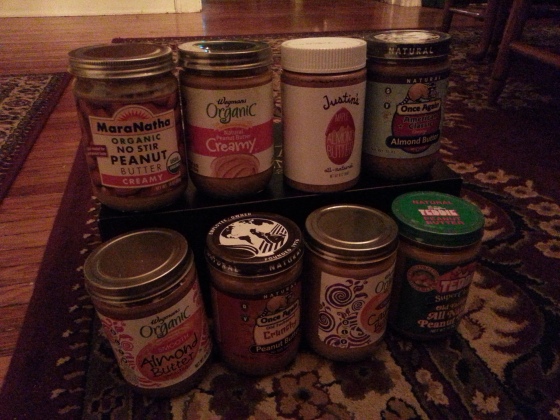 After that I went to my parents house again to do Christmas there. My mom gave us and all the siblings a really cute photo frame with these old postcards of Buffalo in them. We have the Peace Bridge, city hall and an aerial of downtown.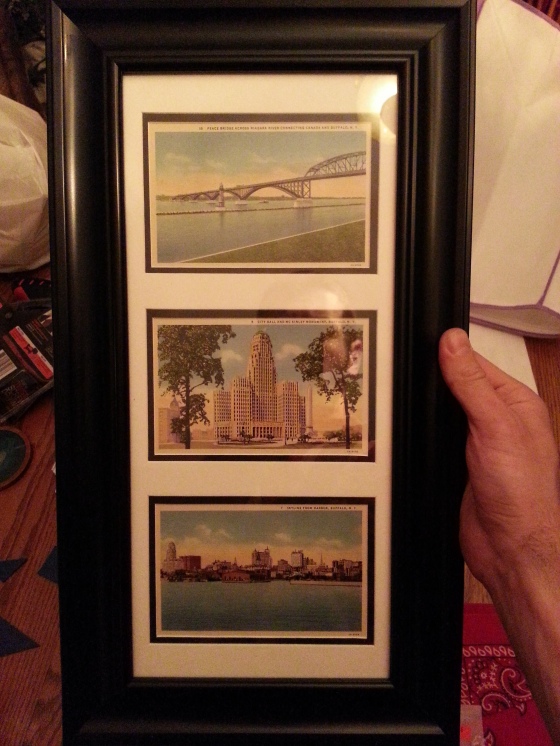 I also got this 90's puffy ski vest that I love. We napped and ate the rest of the day before watching Silver Linings Playbook for the 10th time. I feel ridiculously full right now. I'm back home and the living room smells so bad right now. I called Sarah and we are catching up on the phone a bit before bed.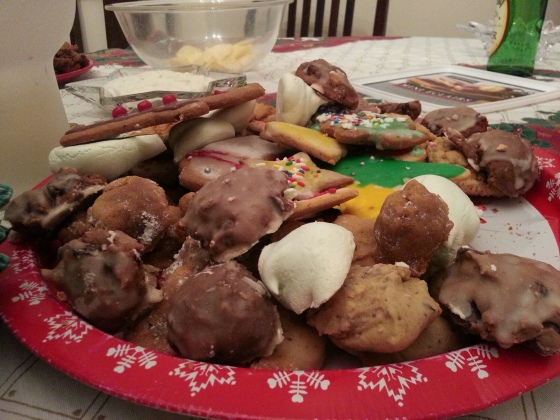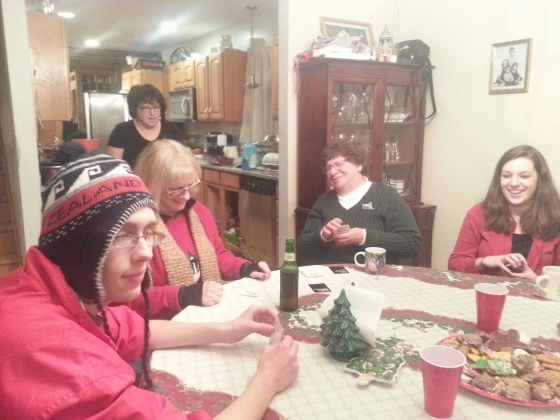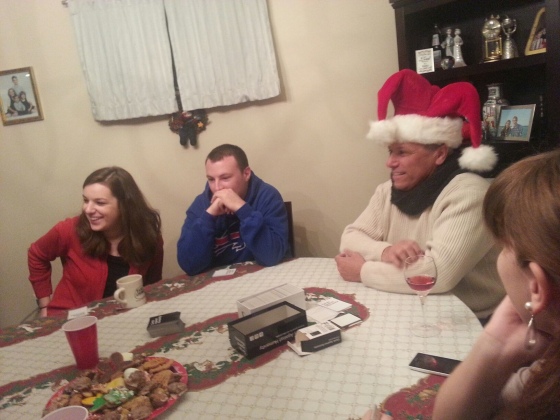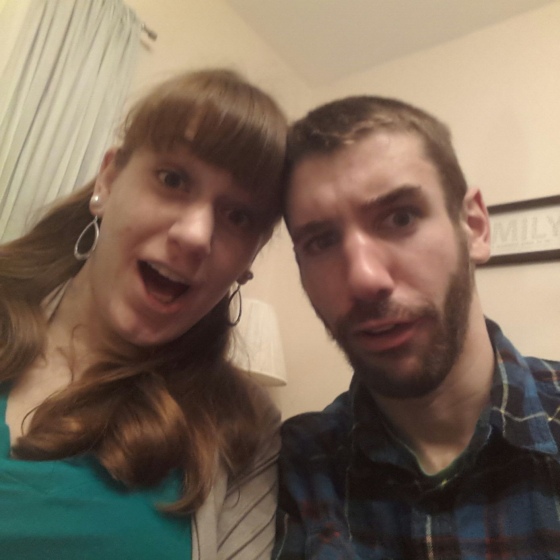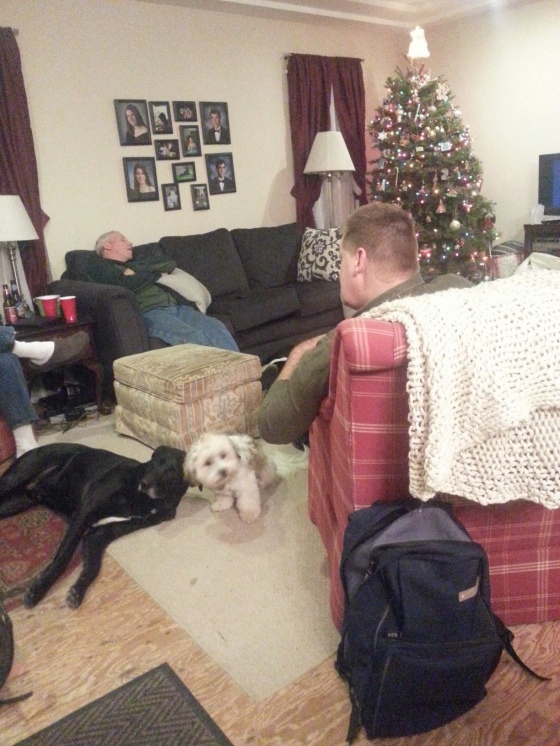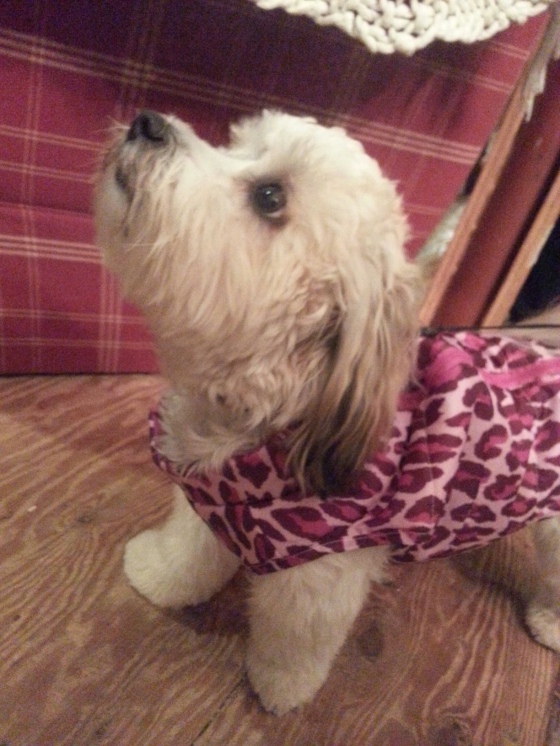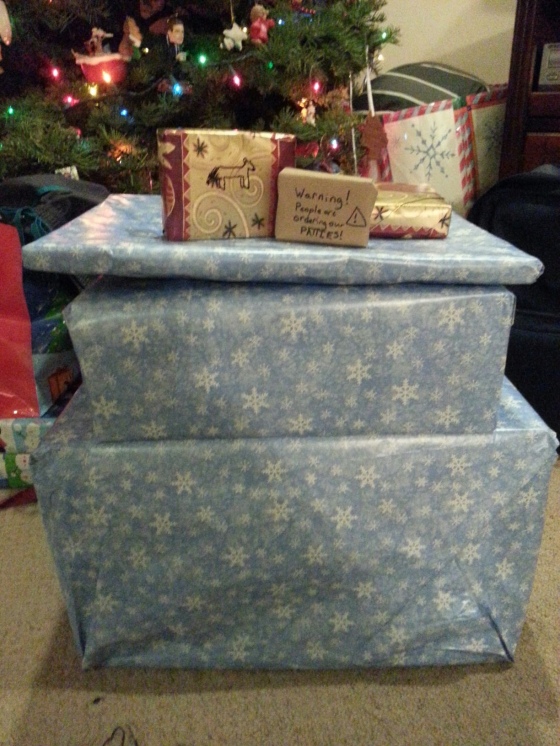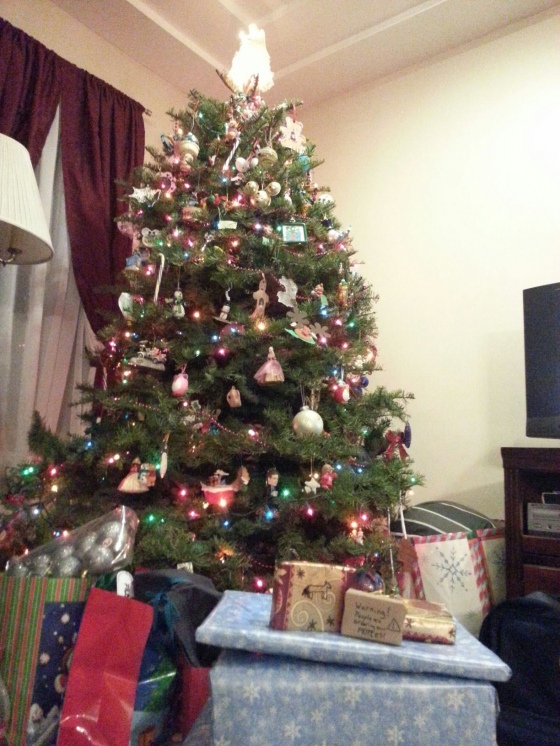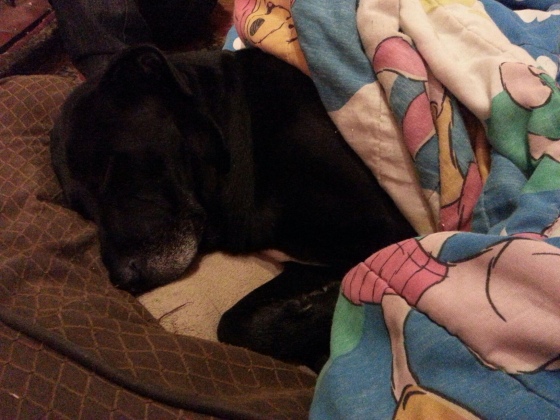 Permalink: Christmas.html
Words: 329
Last Modified: 12/26/13 01:08
Category: holiday
11/30/13 10:31 - ID#58403
Thanksgiving


Permalink: Thanksgiving.html
Words: 23
Last Modified: 12/01/13 11:50
Category: holiday
11/12/13 09:16 - ID#58290
Veterans Day
So I was thinking about Veterans Day and how weird the idea behind it is. It's so tightly wound with the cultural worship that seems to go along with the US military. Besides the veterans of World War I and II, what is being celebrated? The day originally marked the armistice of World War I, but it seems to be so far from celebrating peace today.
Why is someone who spent 18 months slogging around a base, or drone bombing random Pakistanis considered a hero, to be protecting our freedoms, to be serving our country? Who in this country are they actually serving, and what are they actually protecting us from? When people use that kind of language they expect that it makes the military exempt from any sort of criticism, disconnected from what they actually do. I don't see what invading Afghanistan, Iraq, Pakistan, Libya, or Somalia did to protect or serve the US. I don't see why we should be proud that $682 billion will be spent this year on an army when our Congress claims we can't afford food stamps, basic research or healthcare.
Obligatory cost of war link
I know the military is an employer of last resort for many, making it difficult to blame the soldiers on the ground. But they still choose to take part in a unit that instigates rather than defends. This isn't to say there is no good in the military, or those in it haven't done good where they're deployed - I just don't think signing up for a fighting force is a job worthy of the language and reverence that it currently gets. There are so many people in this country struggling to make it a better place through service and self-sacrifice - we could be celebrating them in the name of peace instead.
Maybe I am jealous of everyone who got off of work.


Permalink: Veterans_Day.html
Words: 314
Last Modified: 11/12/13 09:25
<-- Earlier Entries