Category: gay
02/26/15 12:46 - ID#59862
Bear night take 2
After the burst pipe situation
(e:joe,59857)
we headed out to bear night.
(e:mike)
and
(e:libertad)
were able to join. It's really how crazy bear night gets when there's literally no women around.
(e:paul)
thinks it's kind of how all male social clubs were. I'm not sure about that.
We met beardsly, another Roswell employee. He has the most amazing beard and speaks equally amazing German.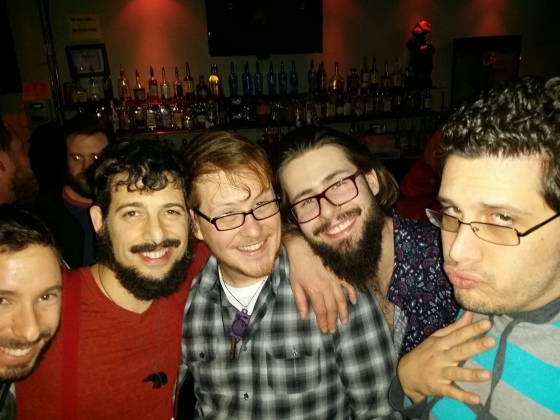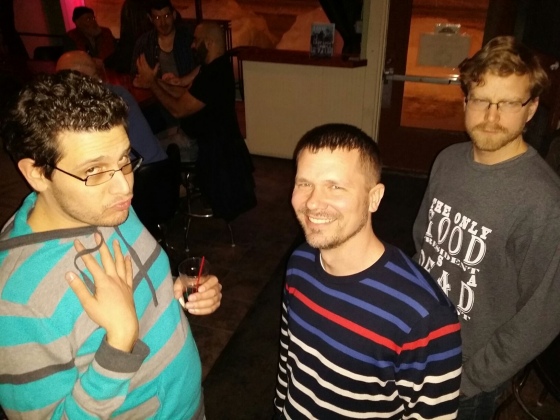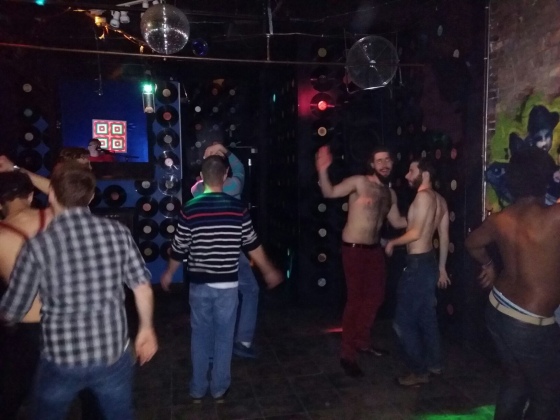 The whole night turned into a shirts off dance off.
Afterwards the half of the bar came over to our house, where
(e:terry)
immediately started snoring.
(e:mike)
came up with a hit musical, <<Goldstar Gay>> (can I post the video of the lead song?)


Permalink: Bear_night_take_2.html
Words: 118
Last Modified: 02/26/15 12:55
Category: gay
01/11/15 10:31 - ID#59743
Bear night
Saturday we spent a good chunk of the day cleaning, hyping ourselves up on Chinese tea, and listening to Paul dream about rings and warmer temperatures.
I also am nearing the a good first draft of Squeaky Wheel's wordpress. It's a lot less generic looking now - I want to make it more artsy by porting over Paul's custom colorpicker code to it.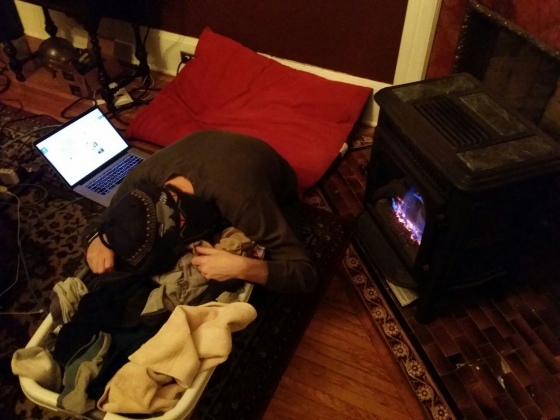 Warm laundry for
(e:paul)
At night, we went with
(e:flacidness)
,
(e:dianne)
, and Heidi's nephew Tyler out to bear night at Ohm. It was kind of what I thought it would be like, big men, big beards and a lot of cheesy music. Almost nobody was dancing so we had the floor to ourselves, which is a lot better than Funky Monkey. Fittingly Bear night has free pizza. It was amazing.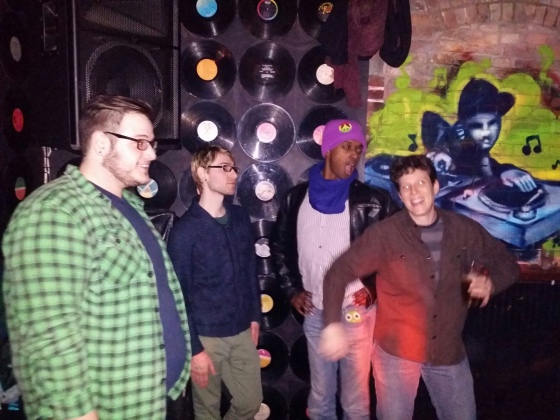 I came across this really cool picture of a wolf and 3D art online. It turns out it's by
Daniel Yemchuk
who we saw at Bass Mountain. He does a lot of his generative work with Javascript.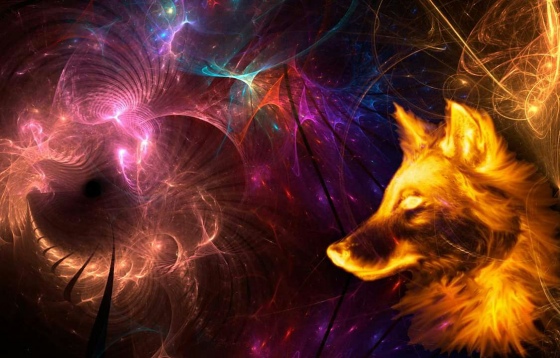 Permalink: Bear_night.html
Words: 178
Last Modified: 01/11/15 10:43
Category: gay
07/01/14 10:45 - ID#59141
The gayest place on earth
Provincetown has to be the gayest place on earth.
After we got in, we had trouble finding our room. For some reason the house number I wrote down on the phone with the owner was way off from what it actuly was. I swear I heard him right and he told me the wrong thing.
So we had a taco dinner with my family at their rental. Afterwards we headed out with my uncles to see the bars on Commercial St. They were insanely packed with the gayest and buffest looking people I've ever seen. The drink prices were also insanely priced. The one bar was like Cathode but with 10x the people and space, but just as cheesy music.
The night was weird but it wasn't long before we headed home.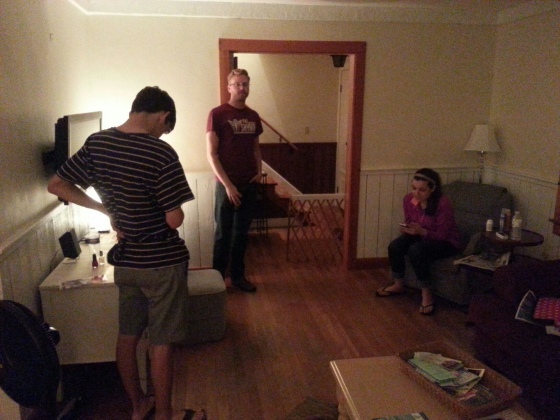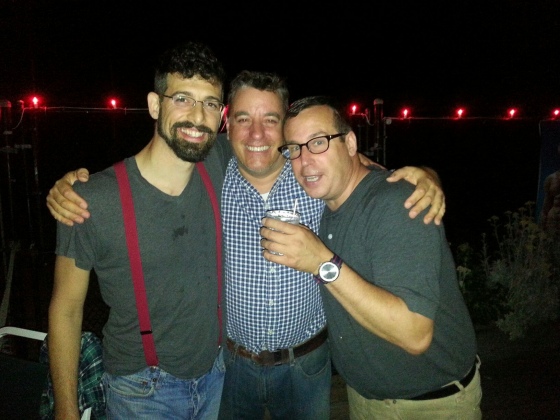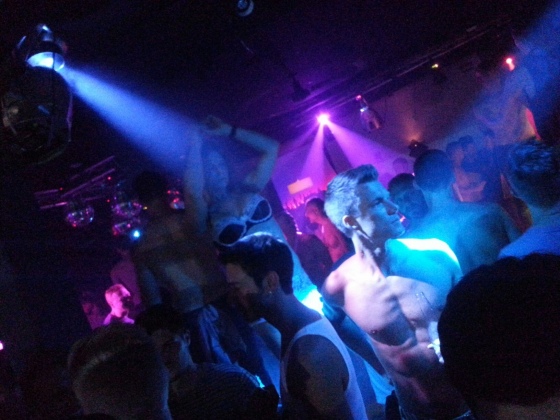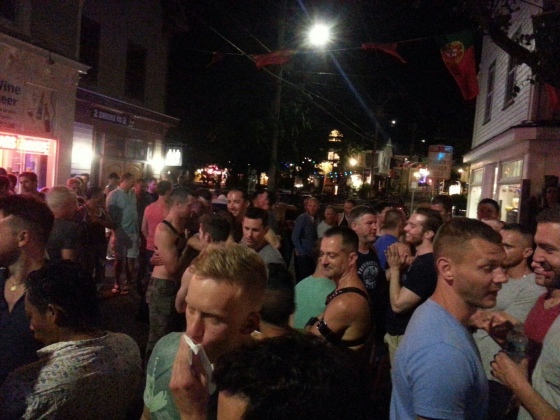 Permalink: The_gayest_place_on_earth.html
Words: 143
Last Modified: 07/01/14 10:46
Category: gay
06/05/14 12:55 - ID#59045
Pride Parade
Sunday, we headed over to the pride parade.
(e:paul)
had the great idea of using sheets to cover up the protesters - there were only about 5 or 6, so it went perfectly.
(e:paul)
,
(e:flacidness)
, some co-op house kid and I held the sheets and actually ended up chasing them away.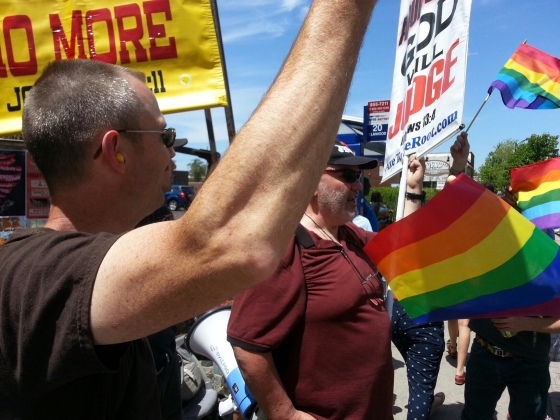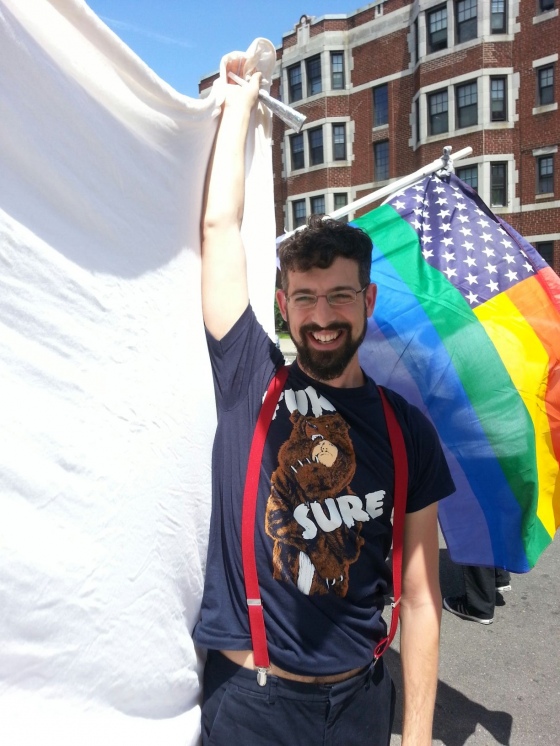 (e:paul)
holding down the fort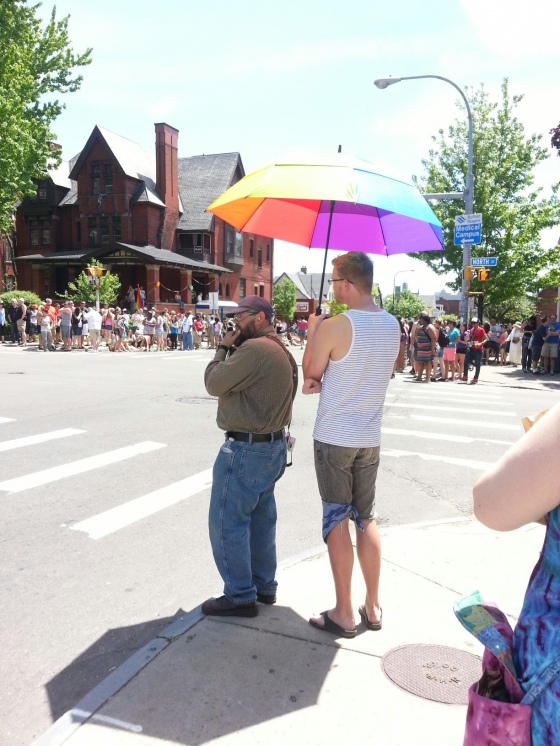 (e:terry)
throwing some shade
Afterwards was the festival down at Canalside, which had a count of 20,000 people. It was so packed.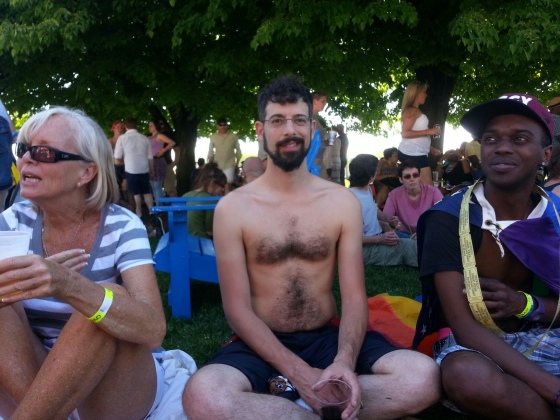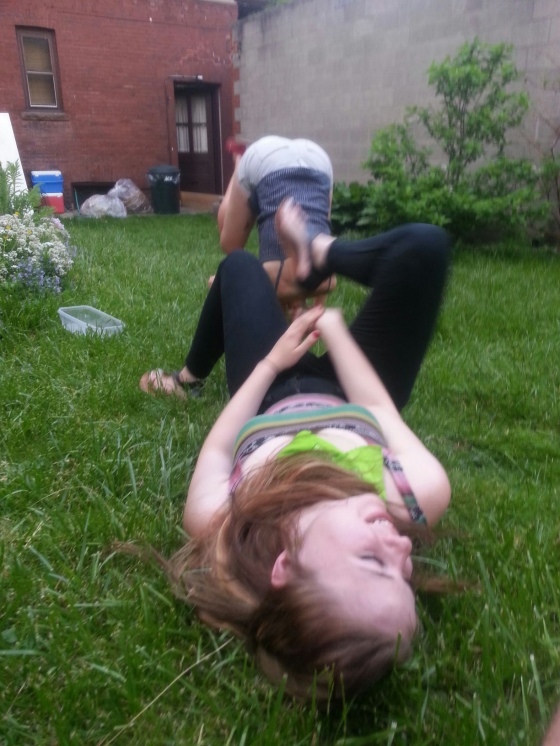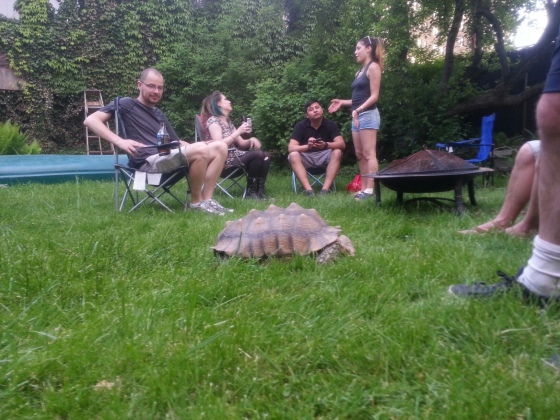 The rest of the night was spent having a good time in the backyard. It was pretty much a perfect summer day.


Permalink: Pride_Parade.html
Words: 120
Last Modified: 06/06/14 09:29
Category: gay
06/05/14 12:53 - ID#59044
Dyke march
Saturday, after the skyride, we went down to Allen to watch
(e:heidi)
,
(e:dianne)
,
(e:xandra)
and a bunch of other people we know march in the Dyke March. The weather was perfect and the dancing at the festival after was fun.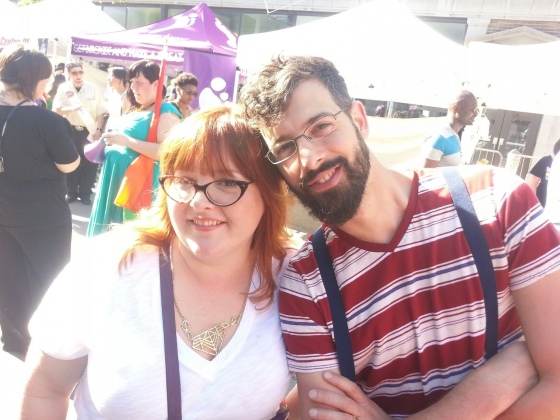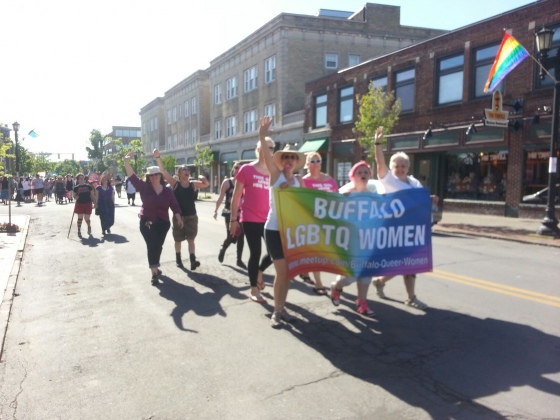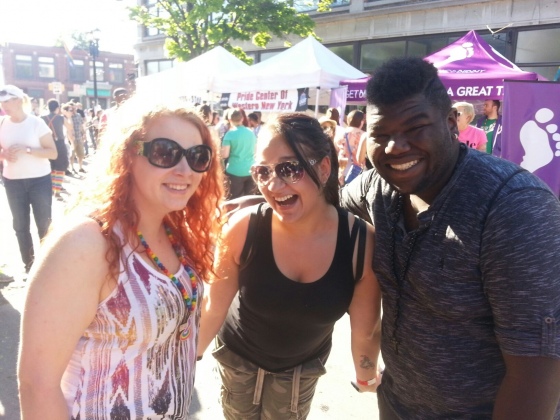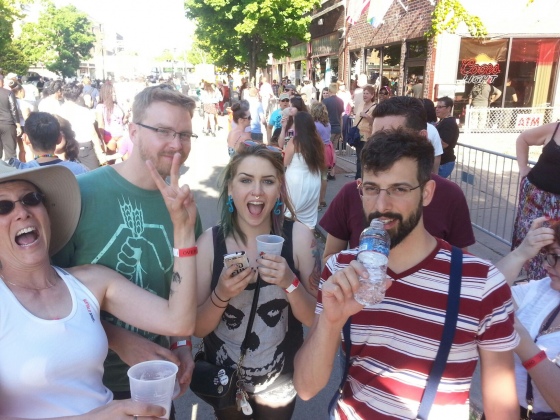 Permalink: Dyke_march.html
Words: 58
Last Modified: 06/06/14 09:23
<-- Earlier Entries