Category: shopping
10/25/15 11:17 - ID#60293
Good shopping, bad shopping
Saturday was a lot of shopping.
First off
(e:paul)
and I went to the farmers market. It was good as usual, except for one farm. I need to confirm which one it is next week before I publish the name - but when we got up to get our fruit, the trashy lady was swearing and complaining about something being "fucking sent her way" and gave us a knowing look - I ignored it not knowing what she was talking about. When we finished our transaction and walked away, I saw the only other people at that stand was a family speaking Arabic. I can't believe how ridiculously racist that was and she looked to us for some sort of confirmation. I'm making sure to never buy anything from that stand again.
This put me in a bad mood. Then we had to go to Cheektowaga Target to look for a container to ship Basra and I went nuts. Sorry I was so miserable Paul - I shouldn't take the culture hate all out on you.
Here is childrens' olive oil they have - how could it really taste that different?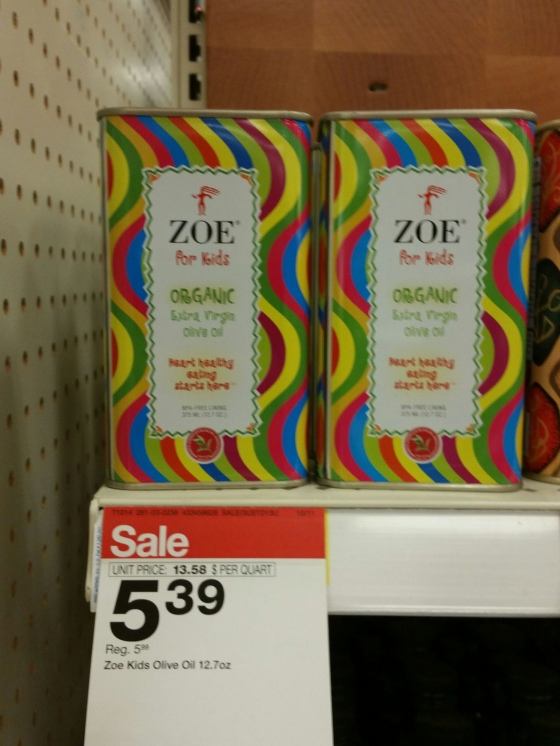 A gold spray painted geode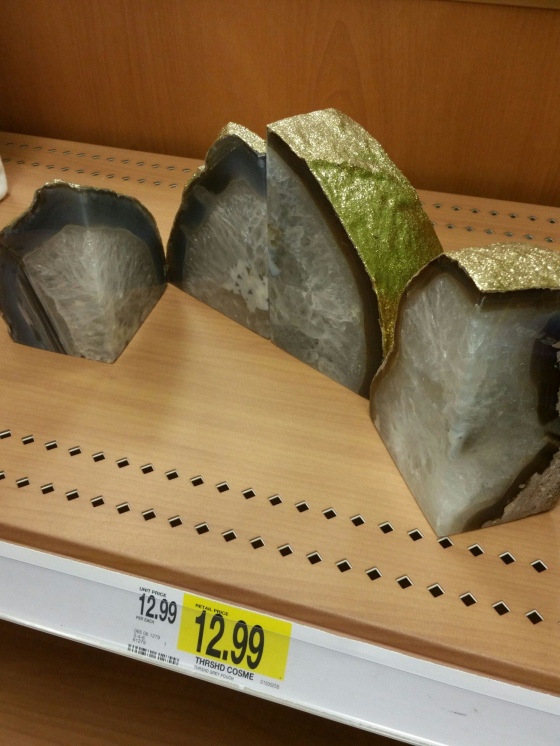 And royal tabloid news for
(e:mike)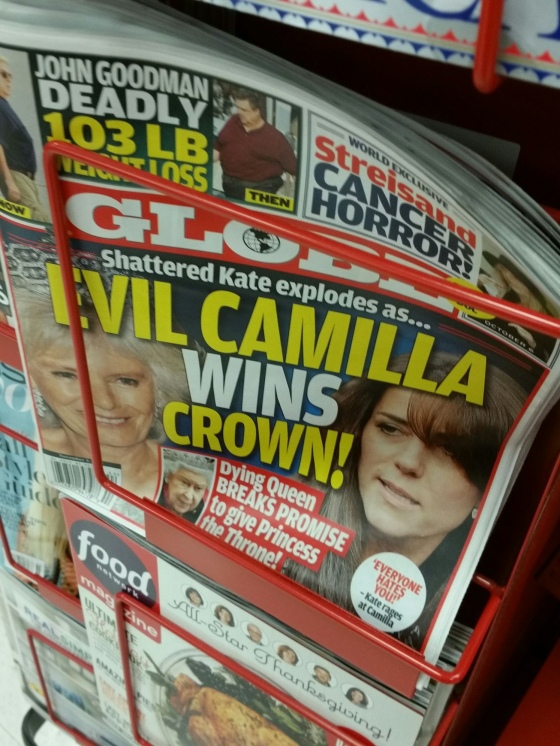 It turns out Target didn't have a box big enough for the beast so we went to the nearby pet store. This is some shopping I am okay with, because we got to see:
Meerschweinchen!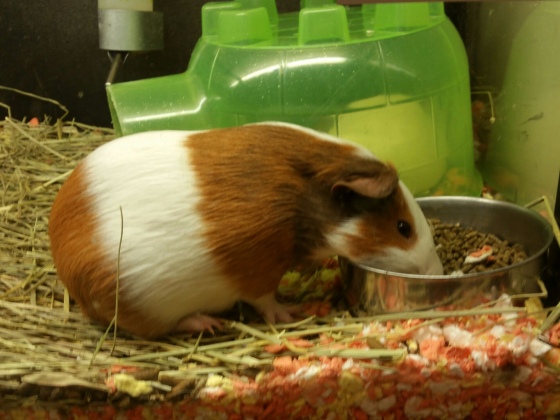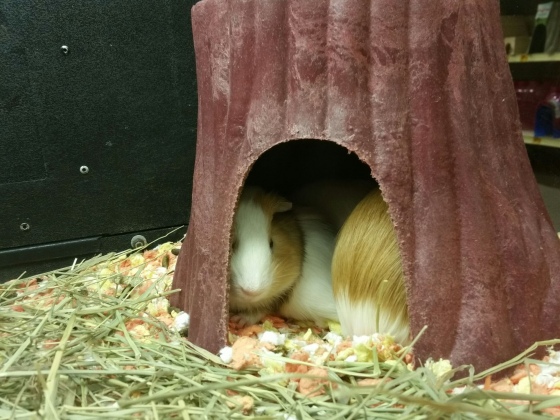 and birds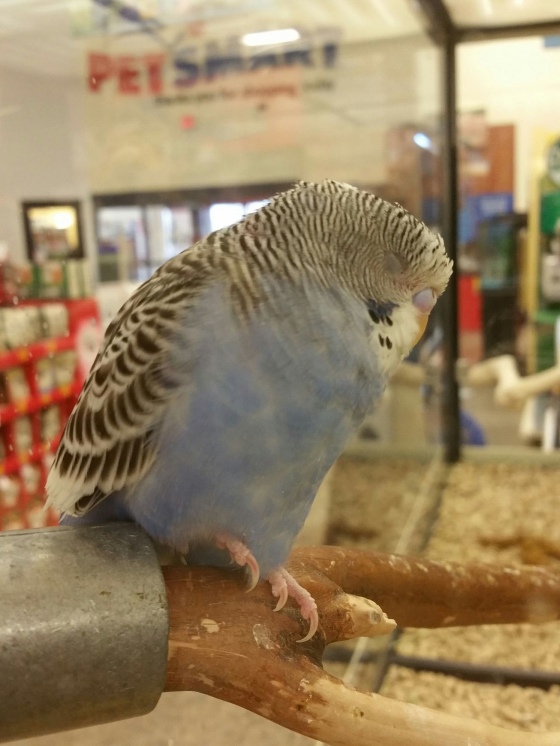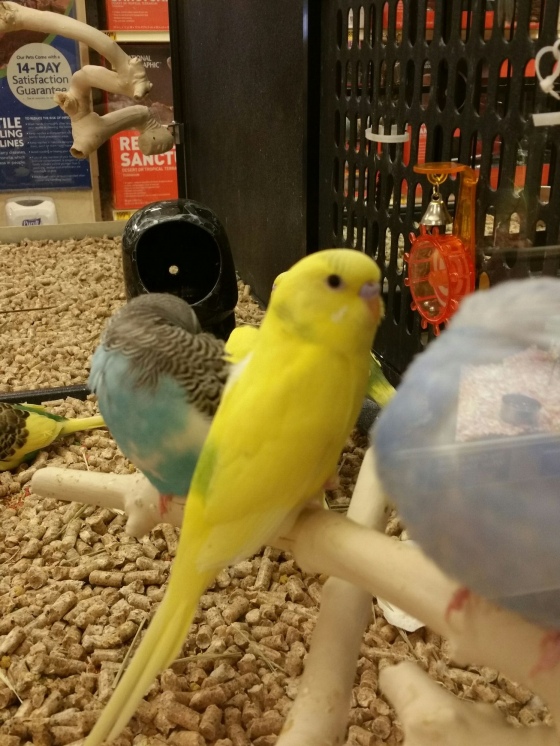 and Paul looked at orthapedic dog beds (they were really comfy)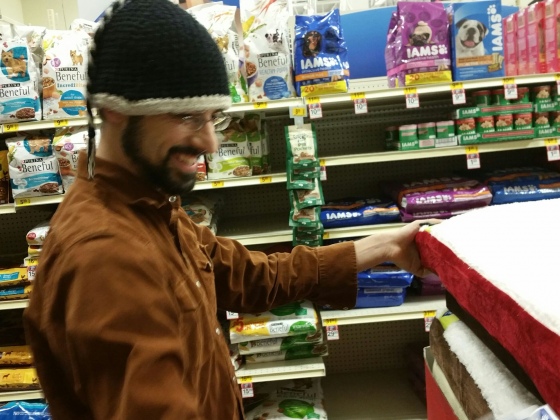 It almost felt like cheating but I even looked at a Russian tortoise. He only gets to 8 inches, and lives 50 years. He also hibernates.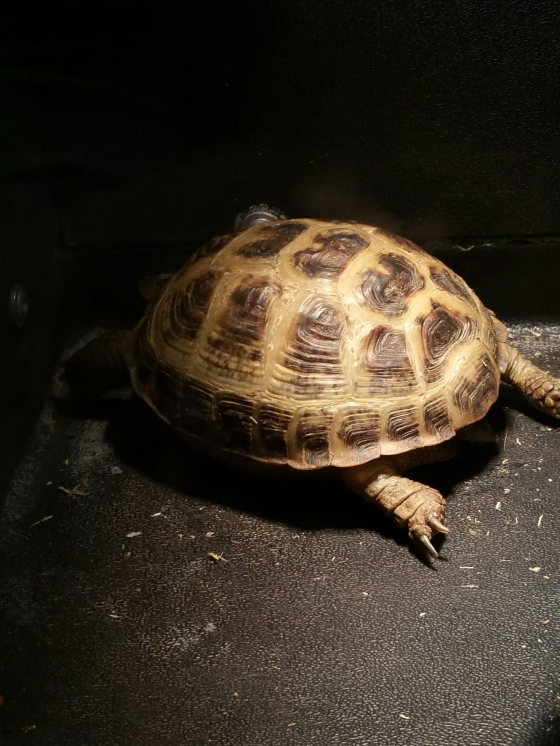 Permalink: Good_shopping_bad_shopping.html
Words: 285
Last Modified: 10/25/15 11:44
Category: shopping
03/31/15 11:35 - ID#59932
Shopping with Mike and Dave
On Saturday we headed back to the Broadway Market with
(e:libertad)
and
(e:mike)
. This time I saw
(e:paul)
checking out a guy that turned out to be a former underwear model/Olympian my former crew coach.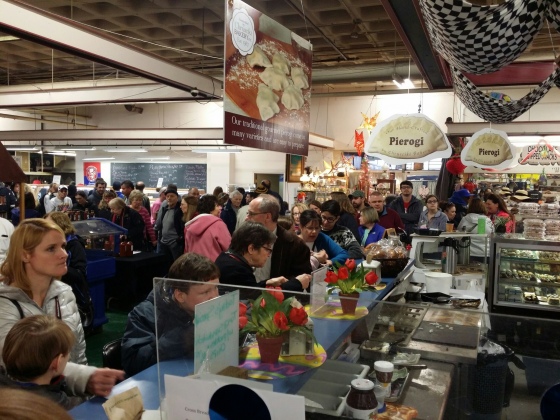 I got a pierogi, it was pretty good.
Afterwards we headed over to Bed Bath and Beyond. It was mostly full of old lady junk and bullshit like this salt lamp (healing negative ions?) but we did get a discounted soap dish for the bathroom thanks to
(e:mike)
.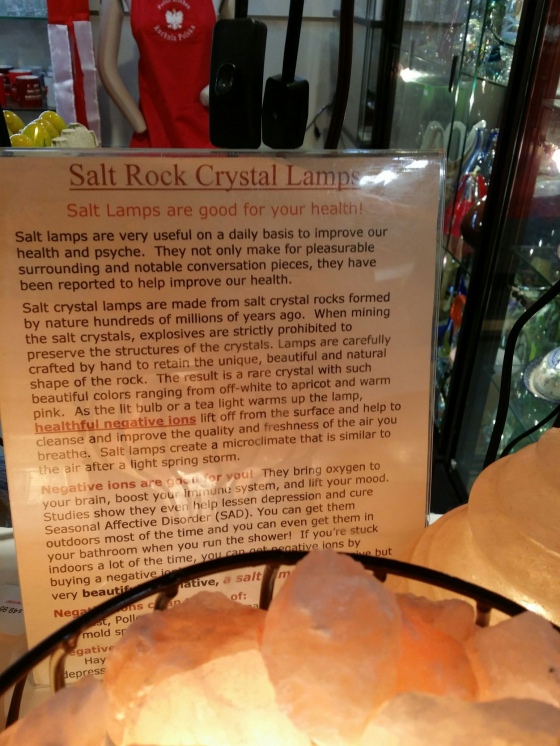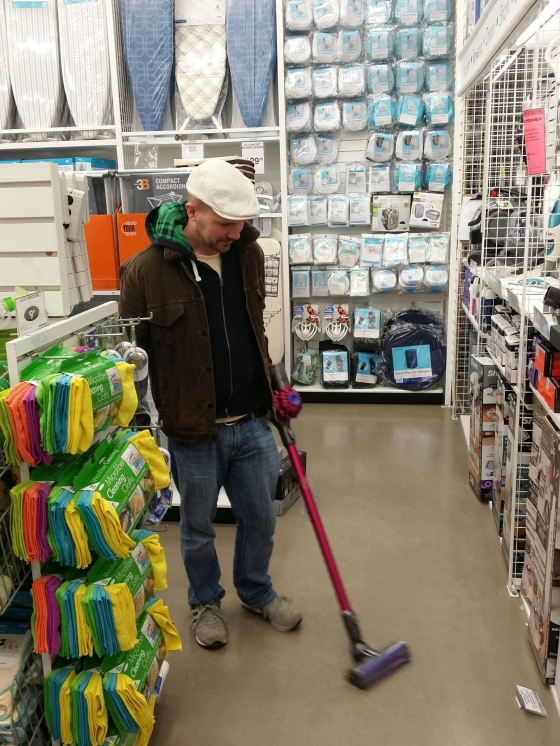 Permalink: Shopping_with_Mike_and_Dave.html
Words: 93
Last Modified: 04/01/15 01:39
Category: shopping
11/01/14 06:37 - ID#59535
Savers thrift store
While doing some last minute Halloween shopping with
(e:paul)
and
(e:flacidness)
, we came across this awesome new thrift store in the old Rosa's plaza at Sheridan and the Boulevard. It was huge, super clean and had a ton of decent clothes. I would have gotten some if we didn't have too many. There even was this guy buying a really nice road bike when we got there.
The only gross part was they were constantly spraying air freshener around the store.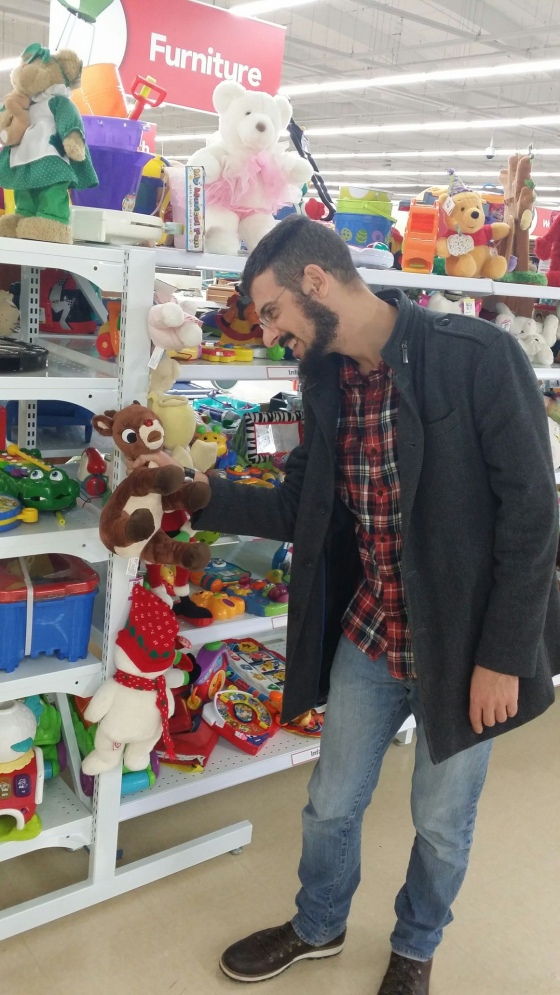 Rudolph is a little scared of
(e:paul)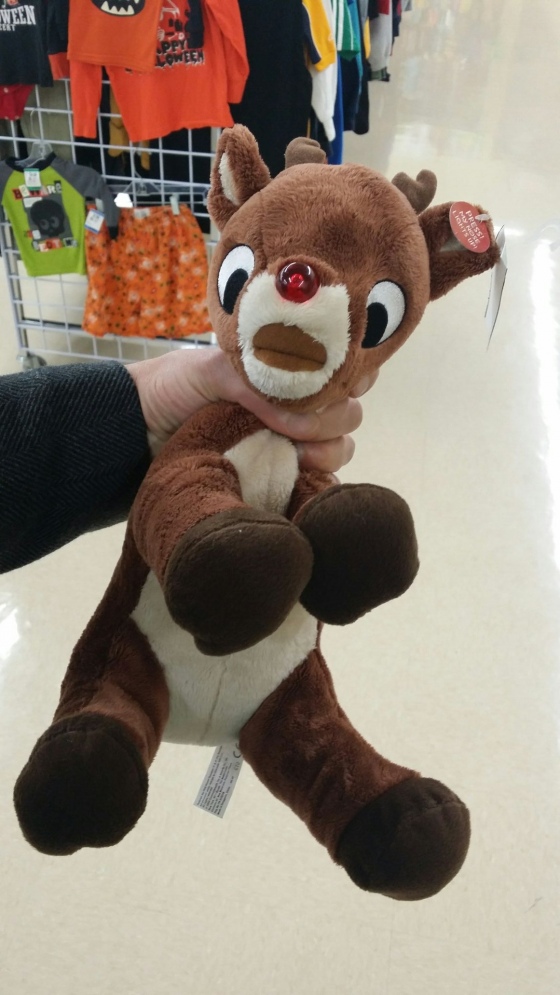 Please help him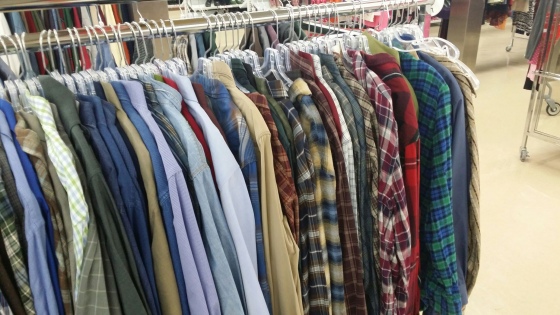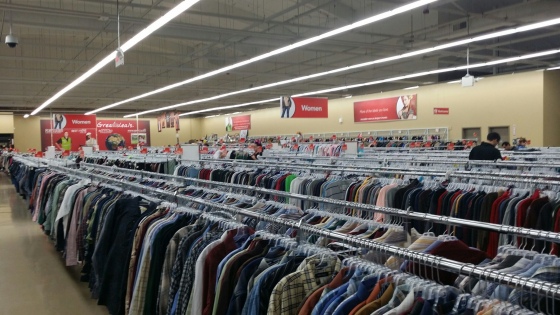 Shirts I thought
(e:terry)
would really like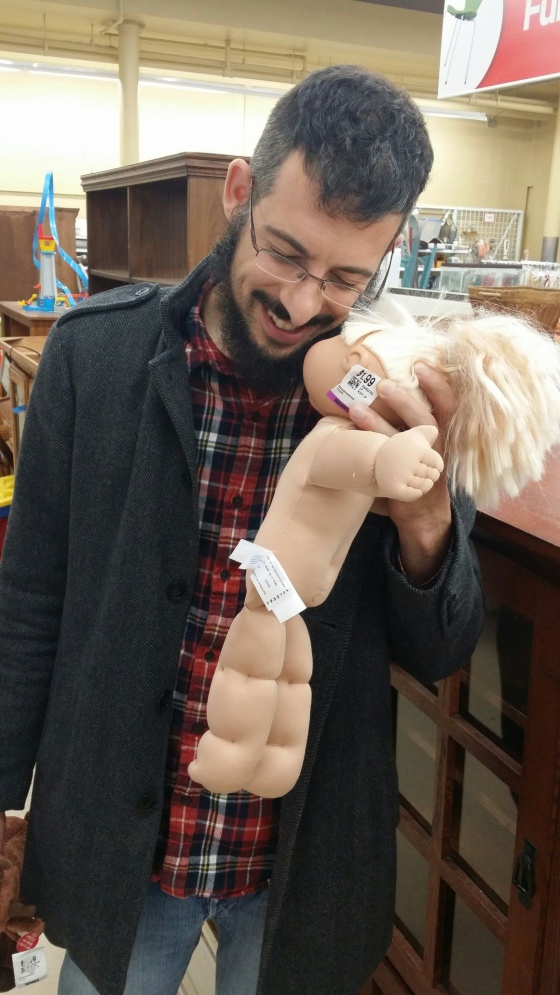 A cabbage patch kid - Paul reconnected with her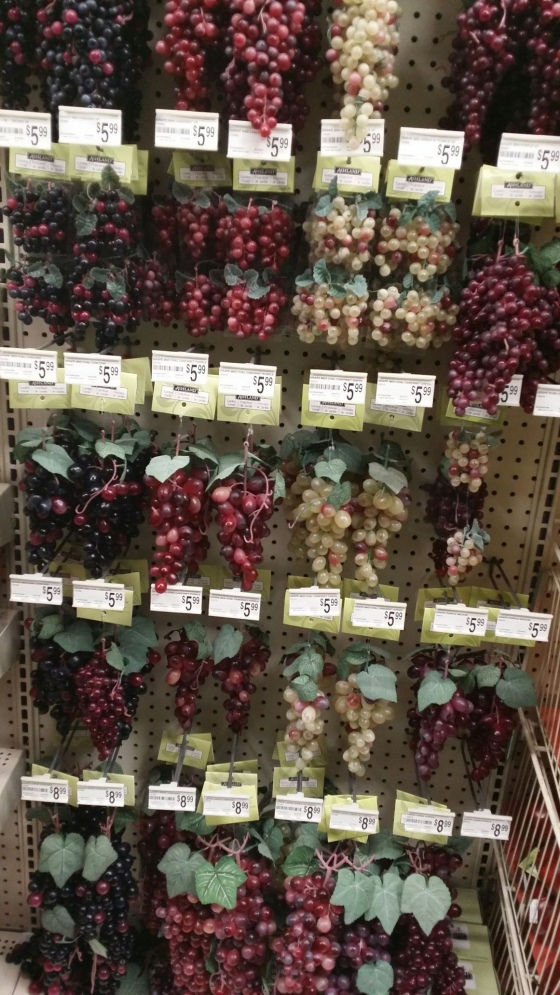 In contrast, we stopped at Michael's before and it was full of brand new garbage. Somewhere in the world, people are producing plastic fruit destined for the landfill.


Permalink: Savers_thrift_store.html
Words: 155
Last Modified: 11/02/14 09:09
Category: shopping
10/04/14 09:20 - ID#59445
Big Lots
We stopped with
(e:mike)
at Big Lots on the way home. Stores like this full of disposable junk make me want to throw up just being in then. I feel like everything here is made to sit in a house for a year before ending up in the landfill.
(E:tinypliny)
I heard about your 100 things rule and going here makes me want to live by that.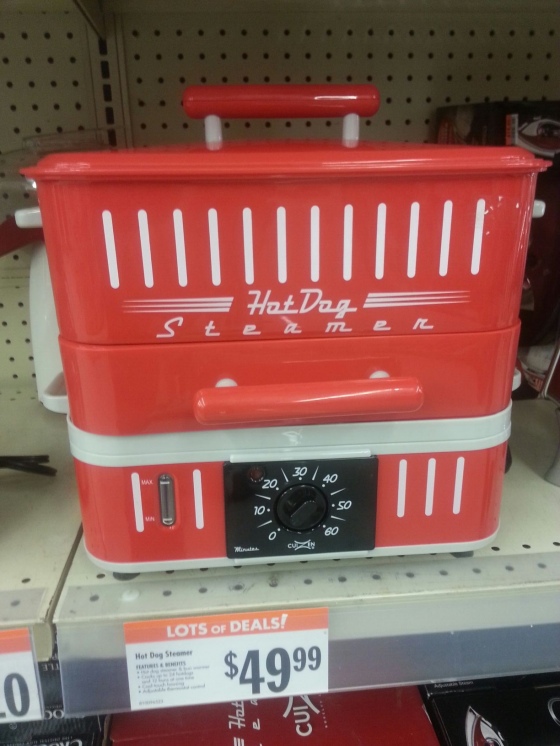 a plastic hot dog boiler.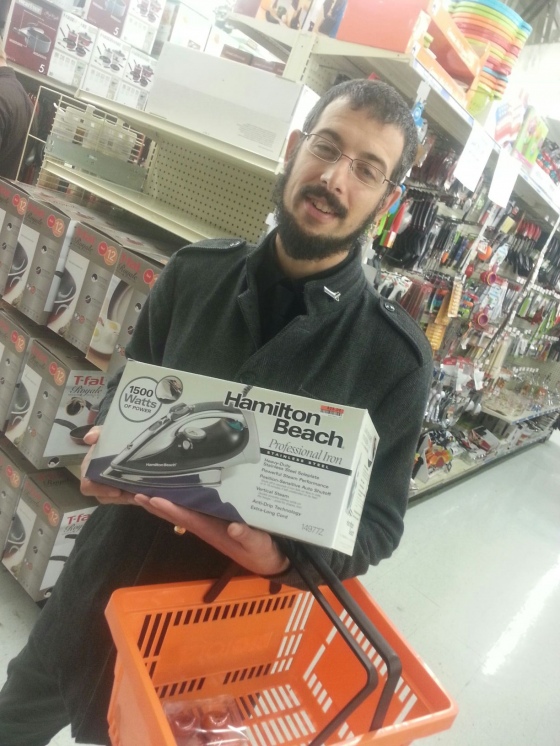 Paul wanted a new iron, with a self cleaning mode. New and improved.


Permalink: Big_Lots.html
Words: 88
Last Modified: 10/05/14 01:35
Category: shopping
05/23/14 06:34 - ID#59011
Paul goes to Aldi
(e:Paul)
and I went on a shopping extravaganze yesterday. Target, Home Depot, and Pep Boys. I made him come check out Aldi. I used to be so obsessed with it but I haven't been back since October when I moved. I wonder why? They even have gluten free and organic things now. Boug on a budget.
We did cancel it out on the way home with a stop at the coop.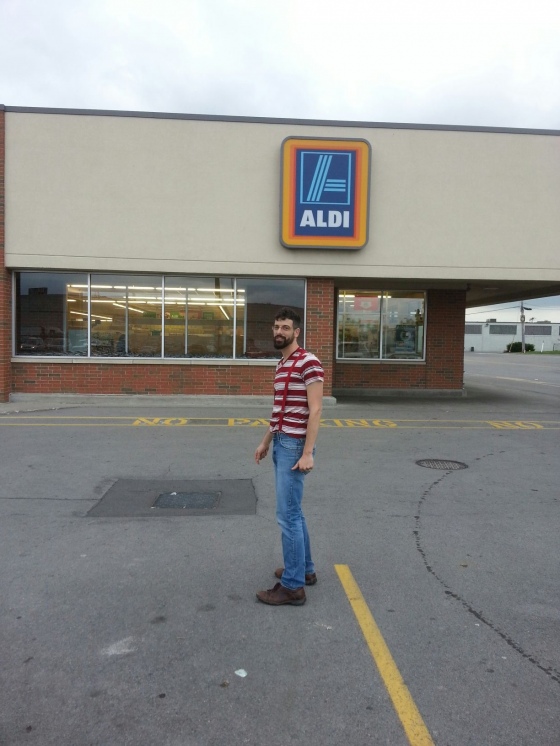 Little Deutschland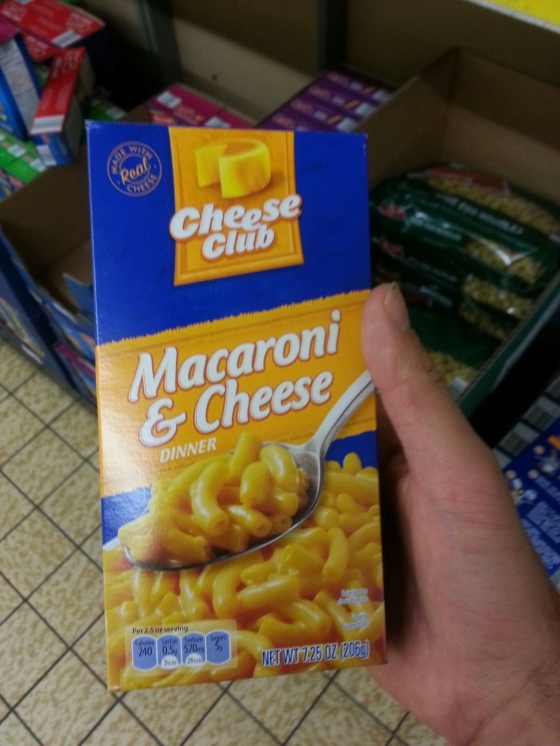 I used to eat so much of this. $0.39 a box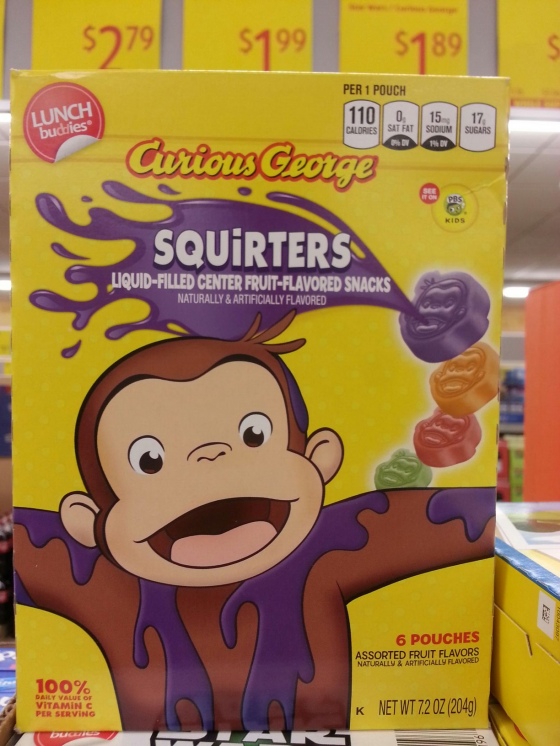 Why is this a thing?


Permalink: Paul_goes_to_Aldi.html
Words: 98
Last Modified: 05/23/14 07:32
Category: shopping
05/02/14 12:29 - ID#58950
Wipe your paws
(e:Paul)
found this at target and wanted it - it was so cute - but it was made of shredded PVC and smelled absolutely toxic. We discovered if you strategically cover the bone it works perfectly for pride too.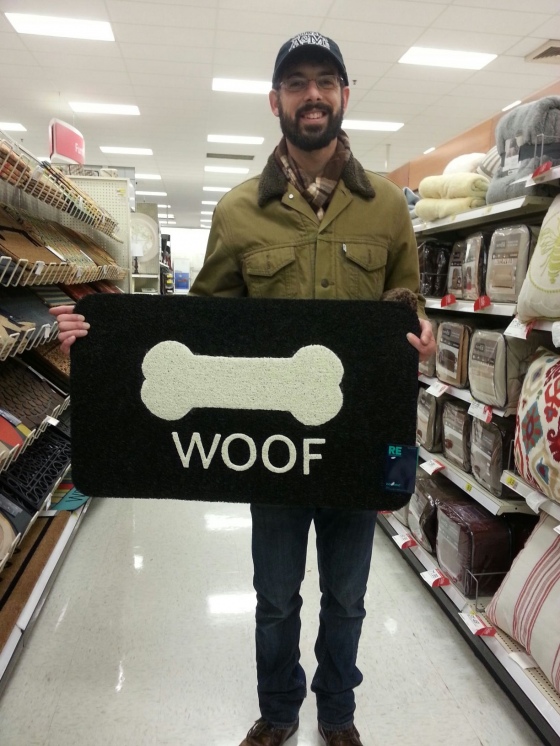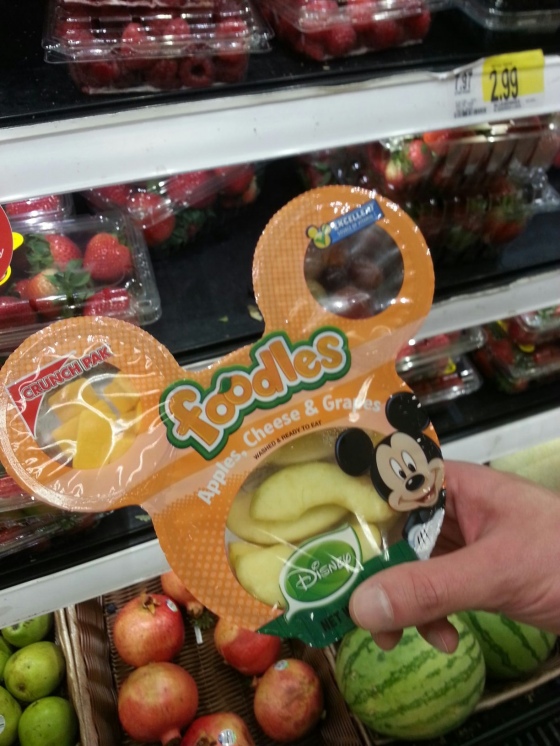 Who is so bouge they need to buy their kids precut apples, cheese and grapes separately packaged in Disney branded plastic?


Permalink: Wipe_your_paws.html
Words: 63
Last Modified: 05/02/14 12:44
Category: shopping
02/23/14 04:37 - ID#58725
Mattress adventure
Yesterday
(e:terry)
and I helped out
(e:Robert)
and drove out to North Tonawanda to do mattress shopping. We went to American Freight on the Boulevard. Robert found them online advertising crazy cheap mattresses, like $30. We drive out there and its this old pepsi warehouse, completely chaotic. There were so many people and salesmen swarming everywhere, hawking all this discount furniture and these giant stacks of mattresses. Seems like a huge fire hazard. The customers there were very North Tonawanda trash.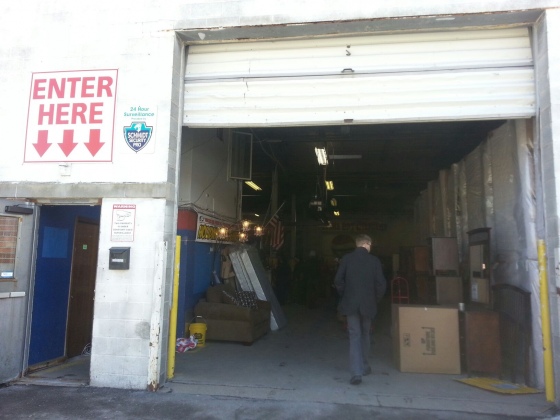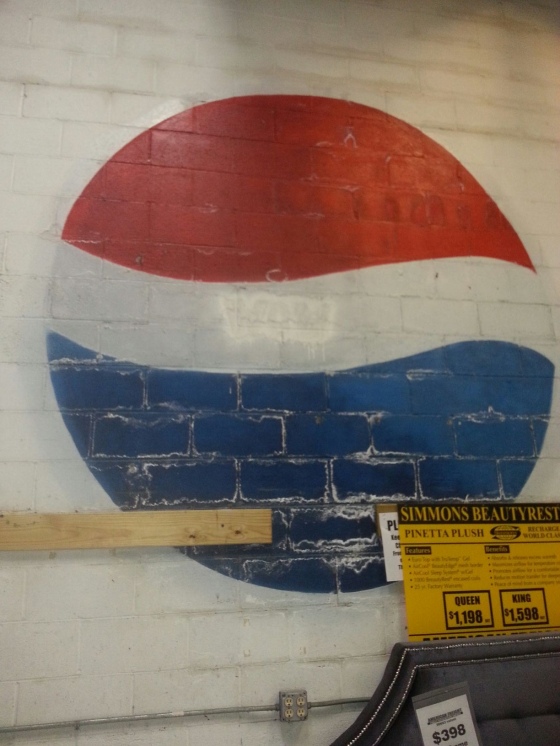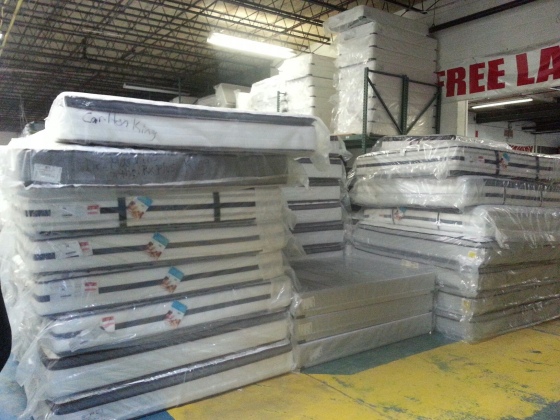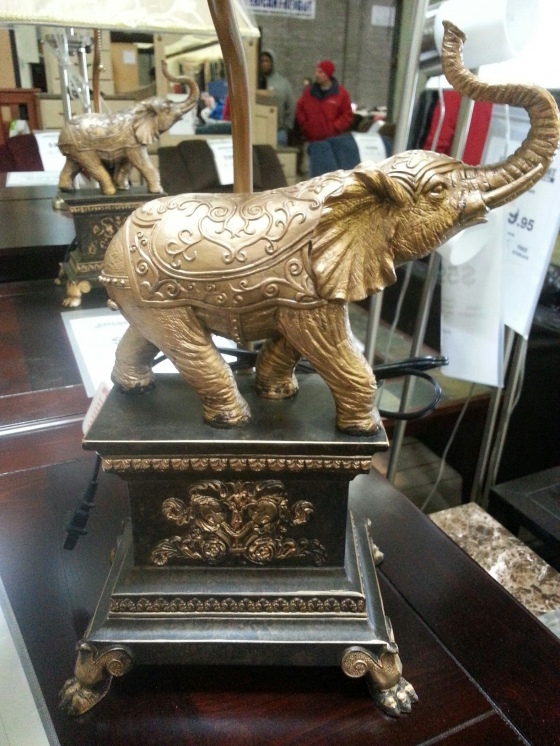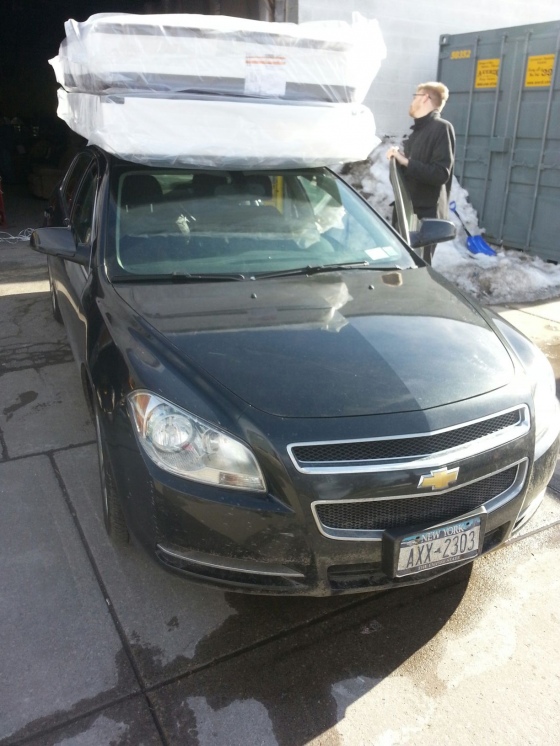 Robert got a new bed set and the employee managed to strap it on to the car.
On the way back we stopped at Trader Joes and Chipotle, hoping we could get a quesaritto (buritto made with a cheese quesadilla) but it was real busy. I was absolutely stuffed.


Permalink: Mattress_adventure.html
Words: 150
Last Modified: 02/23/14 06:04
Category: shopping
10/24/13 12:56 - ID#58183
Pumpkins and Big Box Hell
On Sunday,
(e:Paul)
,
(e:Terry)
and I managed to get a lot of errands and things around the house done, or at least started.
We started off the day with brunch at the Left Bank. I had never eaten there before, but it was amazing - I had the waffles with the raspberry sauce and pecan sweet potato home fries. Tons of sugar and fruit.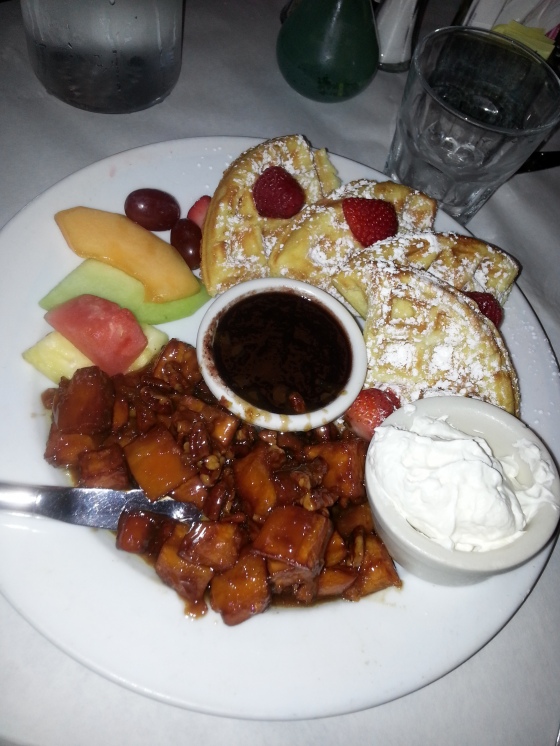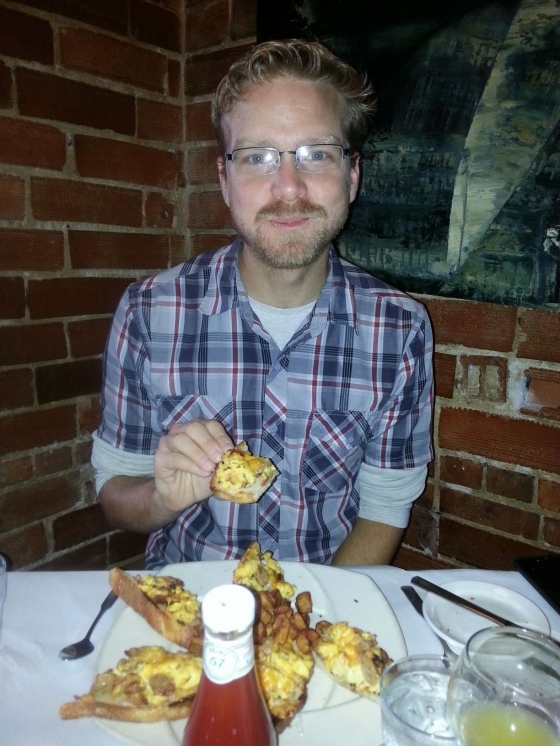 After that, we headed out to get some things from Walmart, Home Depot, and to get a pumpkin.
The Hamburg Walmart was super weird. It had three different entrances dressed up to be tacky versions of different storefronts, which is a concession Walmart now makes to get into more uppity places I guess. It was probably the biggest store I have ever been in, even compared to other Walmarts.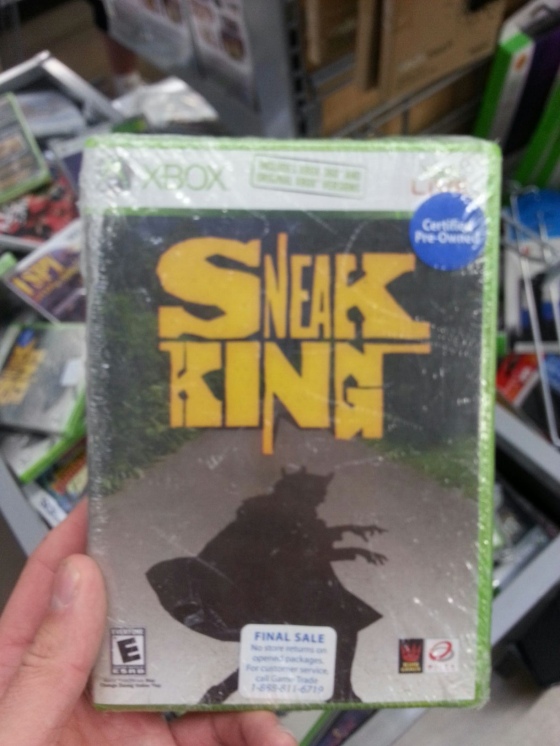 They also sold a second hand Burger King advertisement/video game for $15. There were tons of copies, I wonder if they ever actually sold one.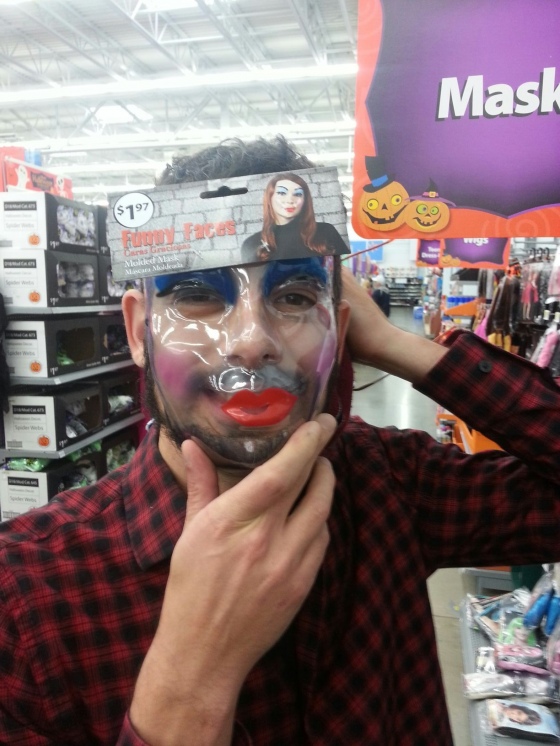 Paul all dolled up
Paul managed to find things for his Halloween costume, and also the gaybrella which is definitely the best I've seen.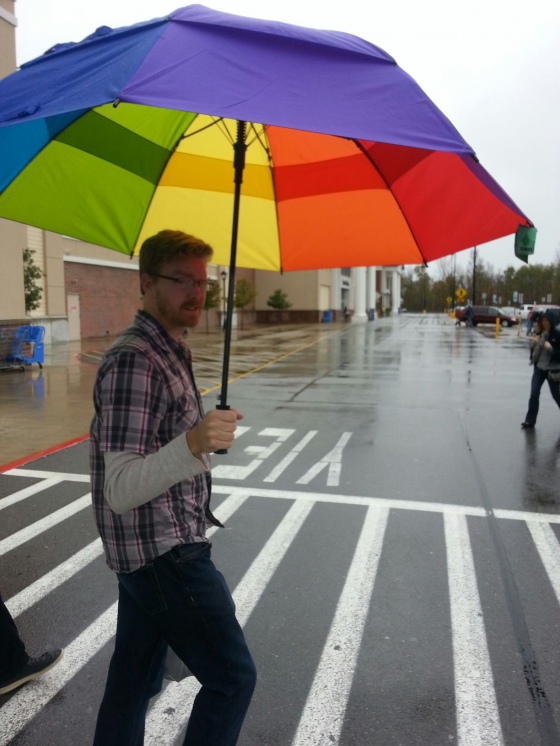 We got a absolutely massive pumpkin and tons of squash from a farm out in Eden. It took two of us just to lift it up into the car.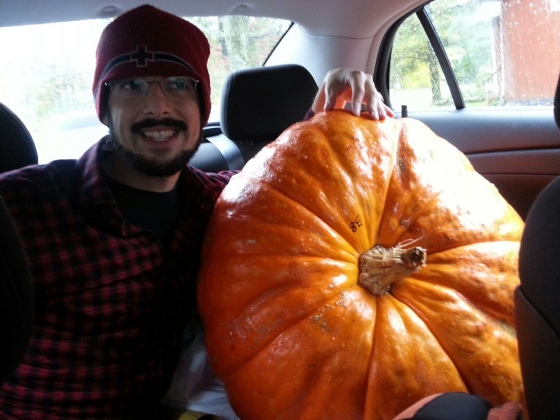 Next we went to Home Depot. I can't think of a good experience at Home Depot. It's so large, overwhelming and I've never received good help from their employees. We weren't able to find anything we needed, the right size wall board, vent cap, or furnace filter. We just ended up leaving because it was such a waste of time. I felt so less stressed and antsy outside of the store, Paul says it's probably the fumes from all the materials outgassing.
I really hate big box stores like Walmart and Home Depot because I find them so overwhelming. I know that's a bougie thing to say but I'm already proto-bougie and living with two of the most petite-bourgeois people I know so I'll run with it. First world problems!
When we got home, we washed and cleaned up Basra for the new tortoise basement home that Terry spent the Saturday cleaning. Lots accomplished!


Permalink: Pumpkins_and_Big_Box_Hell.html
Words: 373
Last Modified: 10/24/13 01:49
<-- Earlier Entries