Category: shopping
05/23/14 06:34 - ID#59011
Paul goes to Aldi
(e:Paul)
and I went on a shopping extravaganze yesterday. Target, Home Depot, and Pep Boys. I made him come check out Aldi. I used to be so obsessed with it but I haven't been back since October when I moved. I wonder why? They even have gluten free and organic things now. Boug on a budget.
We did cancel it out on the way home with a stop at the coop.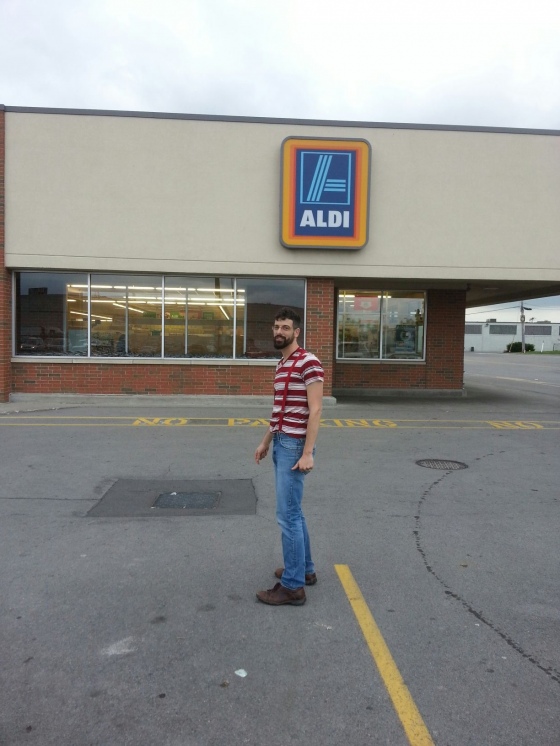 Little Deutschland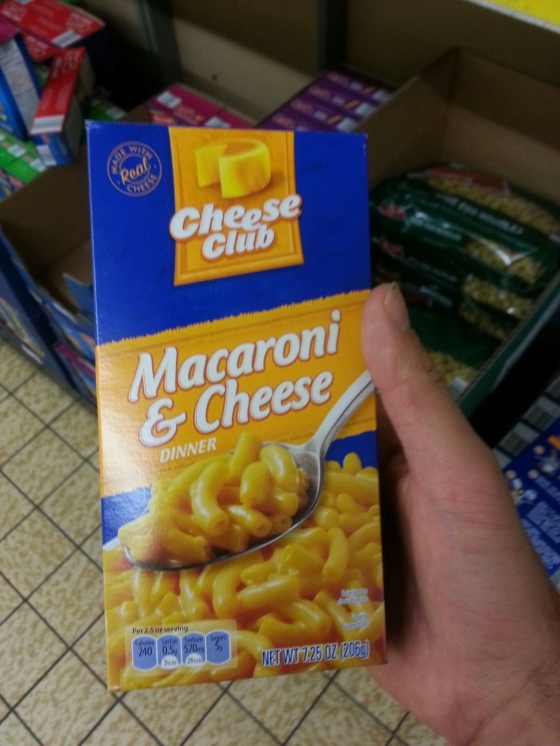 I used to eat so much of this. $0.39 a box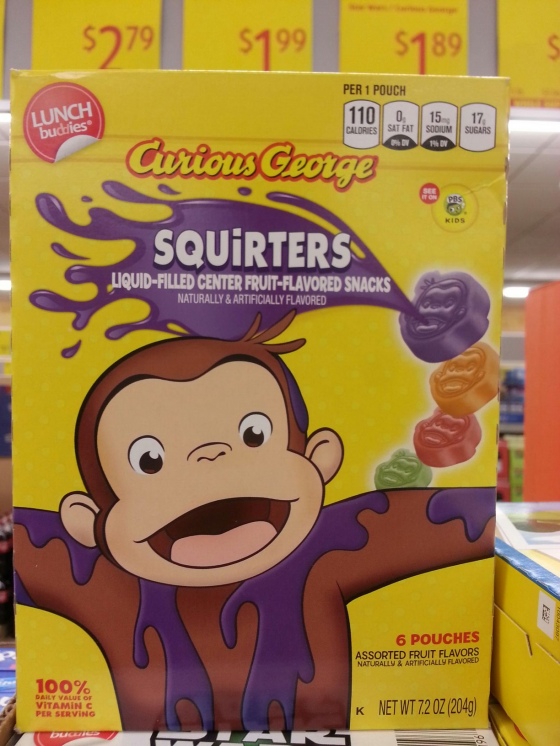 Why is this a thing?


Permalink: Paul_goes_to_Aldi.html
Words: 98
Location: Buffalo, NY
Last Modified: 05/23/14 07:32
Category: hiking
05/18/14 08:39 - ID#58997
Quick Letchworth hike
Going home from Jones Pond, we stopped at Letchworth for a short hike -
(e:flacidness)
had never been there before. It was a beautiful day. I wanted to just fall asleep laying in the sun for the rest of the day.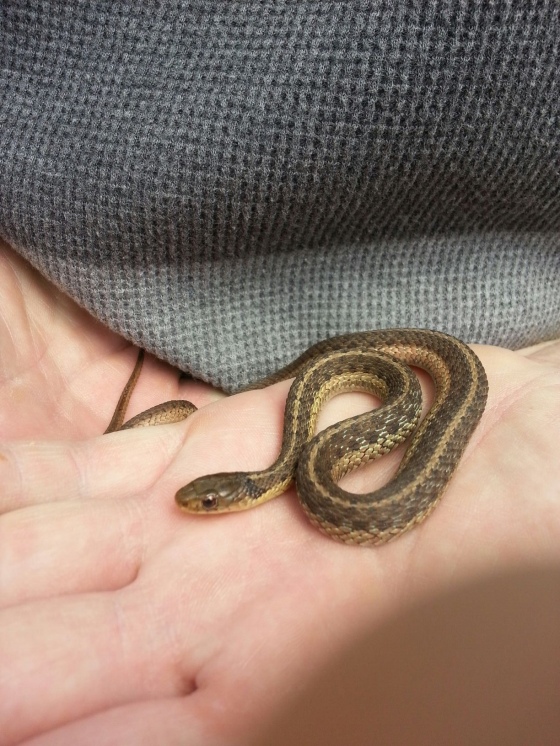 (e:terry)
caught a snake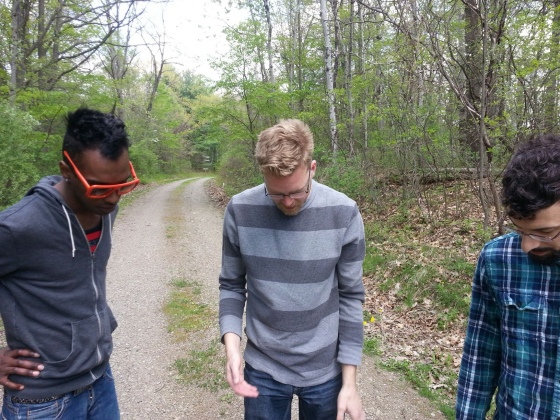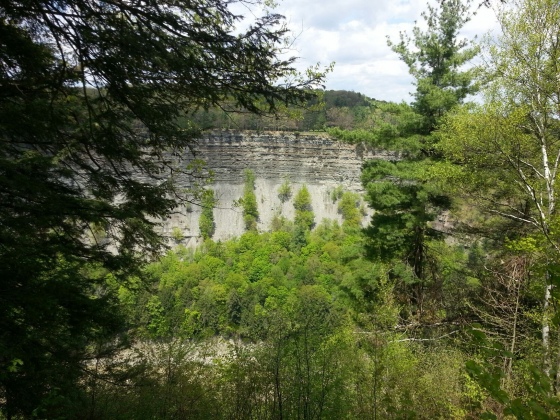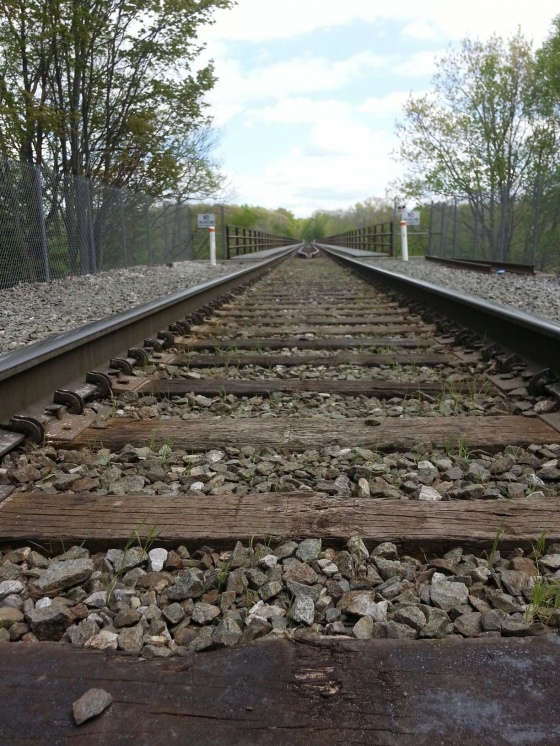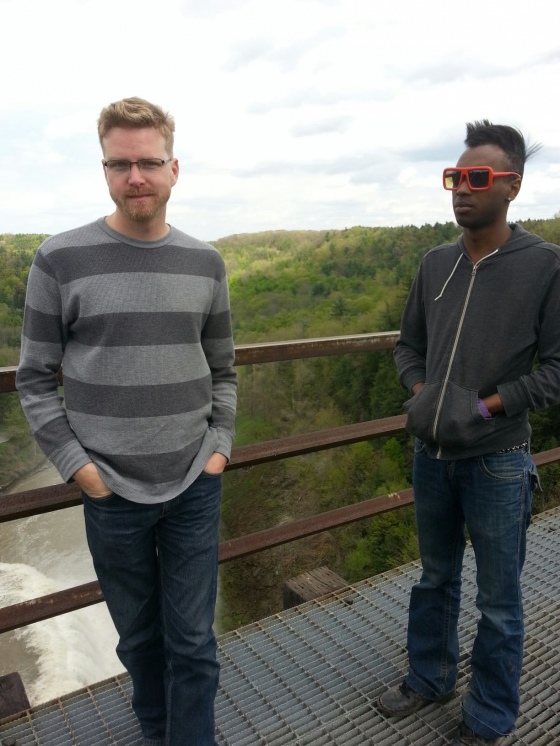 Not impressed.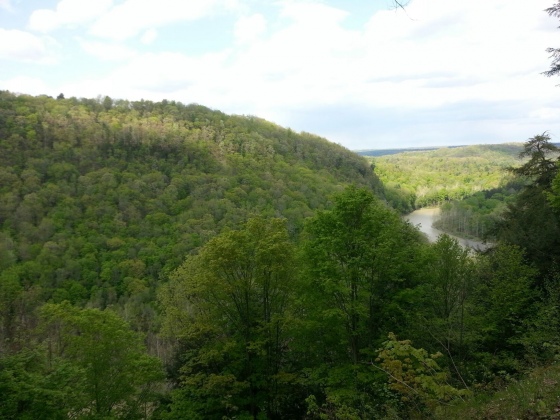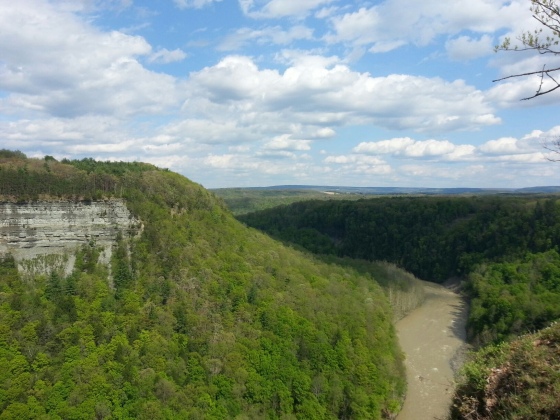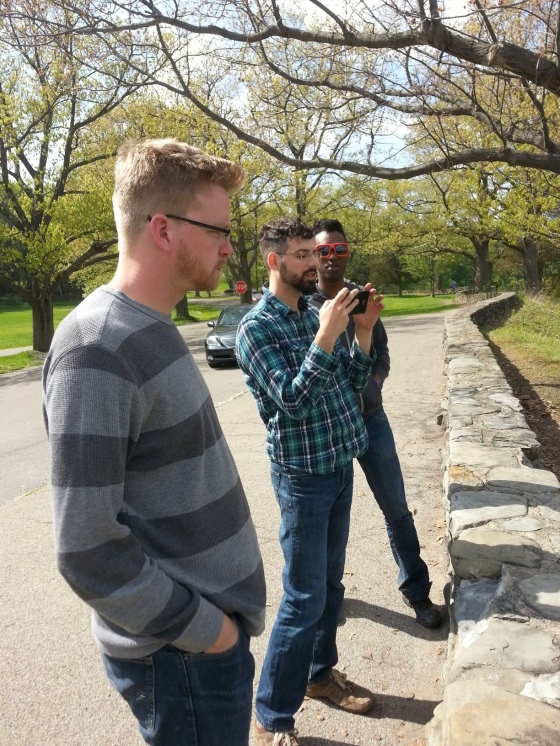 Foto machen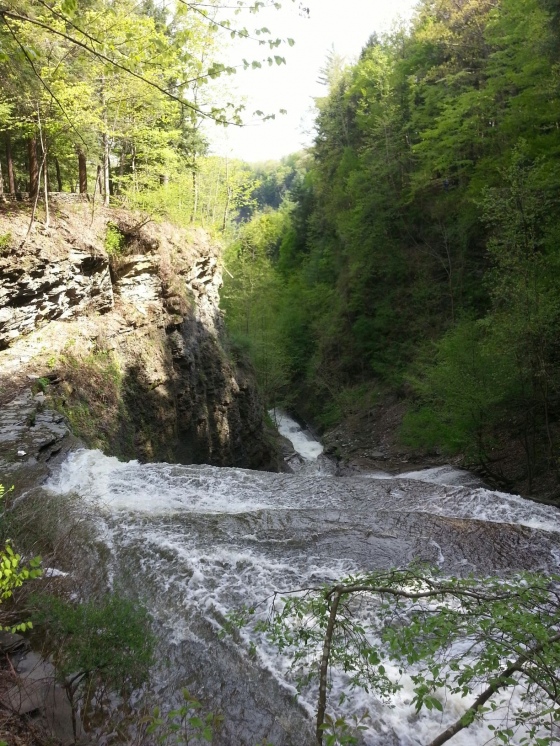 Permalink: Quick_Letchworth_hike.html
Words: 70
Location: Buffalo, NY
Last Modified: 05/19/14 09:59
Category: camping
05/18/14 08:36 - ID#58996
Jones Pond
Saturday we headed out to Jones Pond to glamp with
(e:flacidness)
. The weather was a little chilly and rainy but we made the best of it. As soon as we got there we were sucked into this day drunk party of retired gays. We managed to get away after a little bit, and hung out in the cabin while it rained.
After a greasy dinner, we got ready for a PJ party in the barn - it was real campy and not too many people were dancing besides us. The rest of the night after that was long and interesting - we met all sorts of people including a furry
(e:paul,58990)
.
It's weird, the people there are very old and retirement-homey. It makes me think that Jones Pond is fun, but gay camp is quickly becoming one of those "gay community" things that is fading into the past now that society is more tolerant and integrated.
Didn't manage to get many pictures - hard to carry a phone in a onesie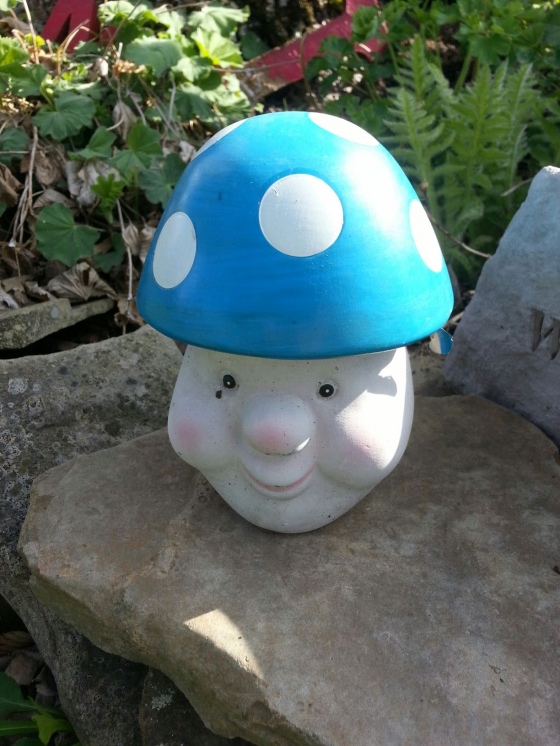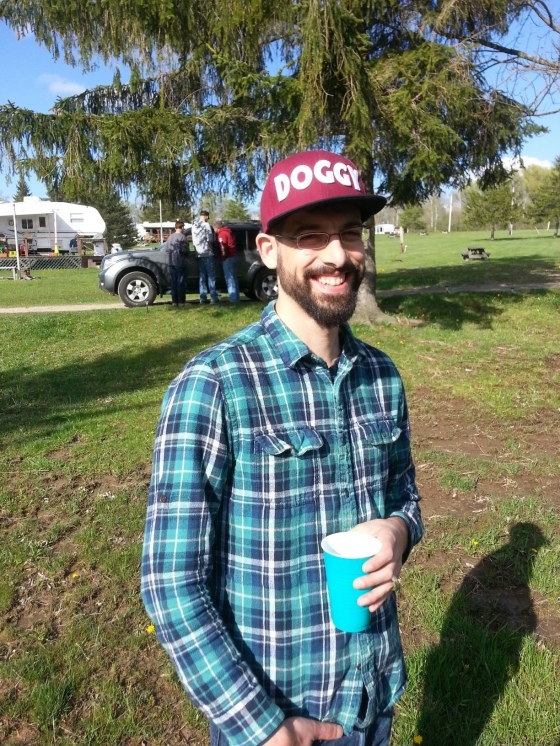 (e:paul)
getting forced to drink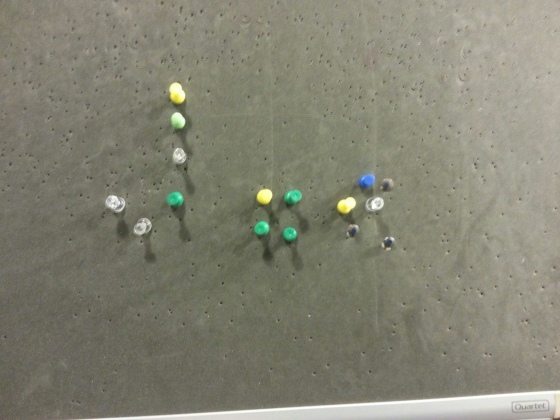 Bathroom artwork


Permalink: Jones_Pond.html
Words: 184
Location: Buffalo, NY
Last Modified: 05/19/14 09:56
Category: birthdays
05/18/14 08:35 - ID#58995
Mary's birthday
After working in the yard, we went out to dinner with my family for my sister Mary's birthday. Well, we struggled to plan something for two hours on the phone first, and then went out to Crust for dinner. We got a cheese, buffalo chicken and gluten-free veggie. Not sure what the gluten bigoted crust was made from but it was amazingly thin and crispy.
Afterwards we headed over to Hardware with Mary and Emily and to hang with
(e:flacidness)
and his friend Ra(sp?)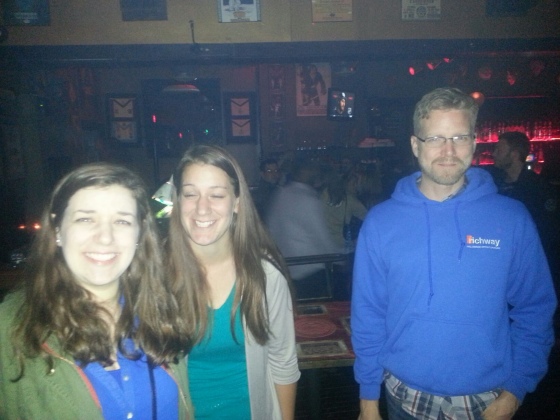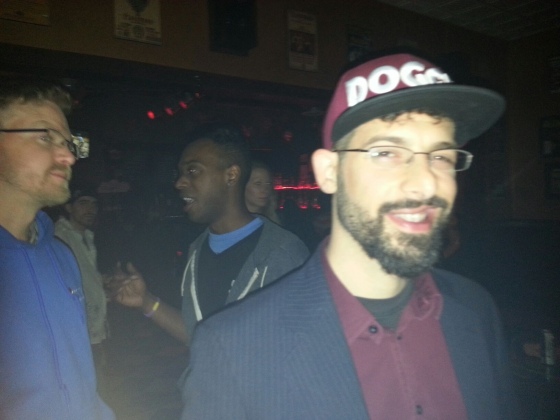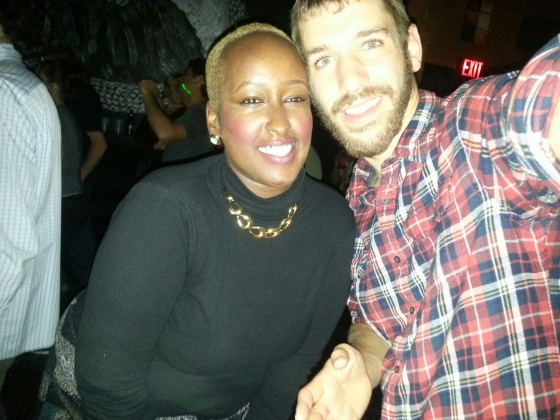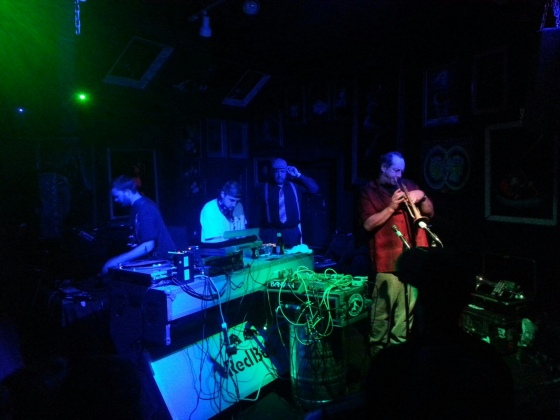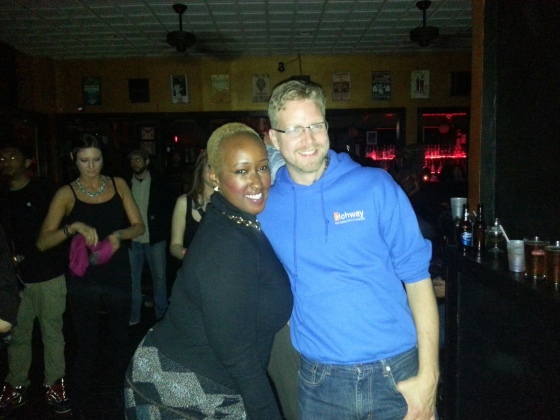 Permalink: Mary_s_birthday.html
Words: 97
Location: Buffalo, NY
Last Modified: 05/19/14 09:26
Category: garden
05/18/14 08:28 - ID#58994
Yard clean up
After getting home from work,
(e:paul)
,
(e:terry)
and I worked on getting the garden beds cleaned up and ready. Terry mowed the lawn and trimmed the huge plant in the backyard, and Paul and I tilled and weeded the raised beds. We used the chipper to chop up the branches - it was fun.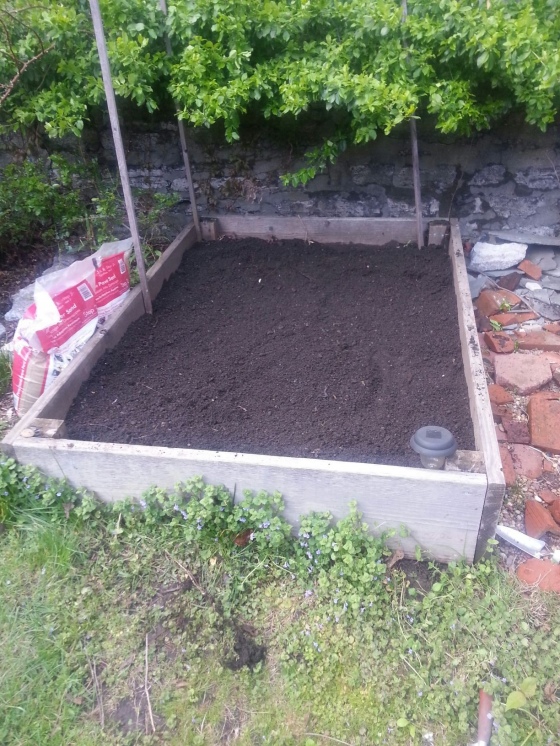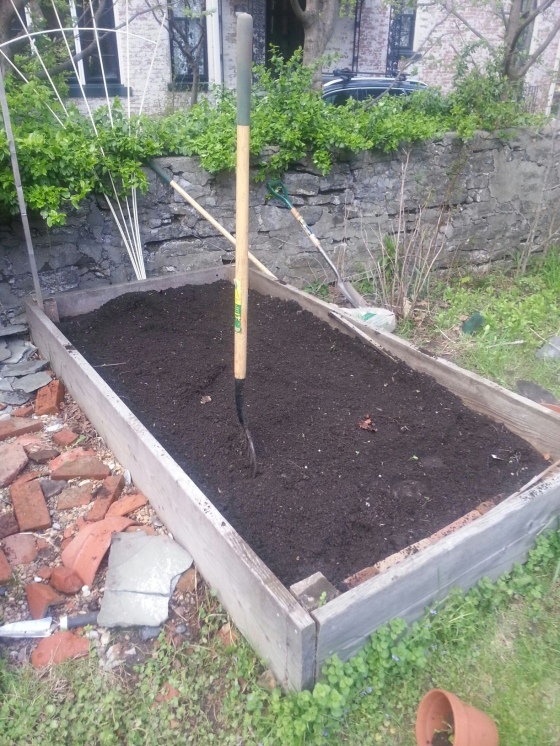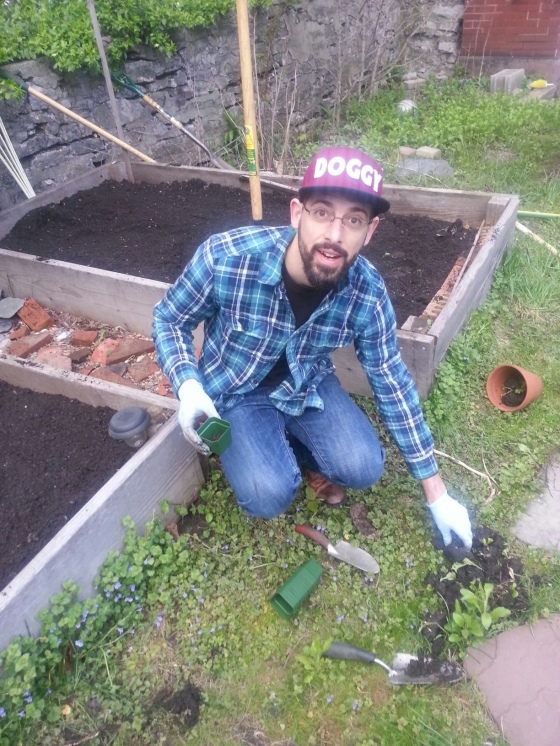 Paul saving the baby lettuce
Terry tearing it up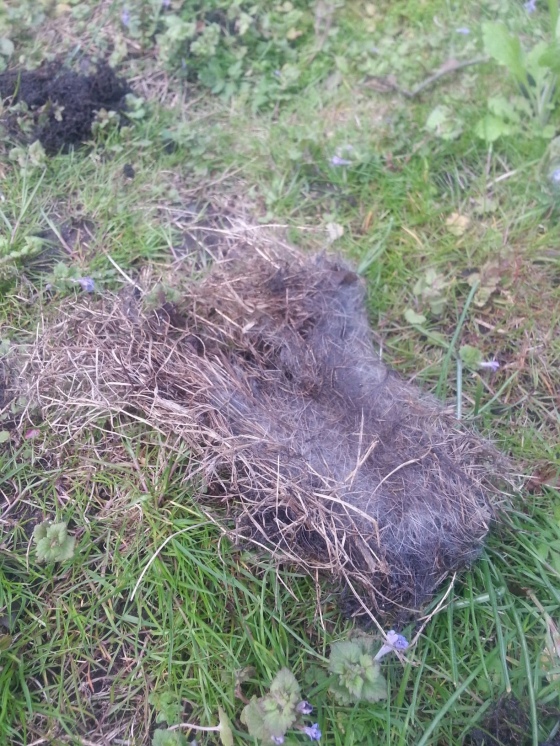 We accidently uncovered a rabbits nest in one of the beds. I was so afraid we were going to find a baby rabbit massacre nearby. Thankfully they've already moved somewhere else in the yard.


Permalink: Yard_clean_up.html
Words: 114
Location: Buffalo, NY
Last Modified: 05/19/14 09:22
Category: buffalo
05/18/14 08:27 - ID#58993

Church of the Ascension doors
(e:Paul)
noticed the doors on the church of the Ascension turned red recently. They got rid of the nice solid hardwood doors and now are plasticy and red. Were they sold? What's left?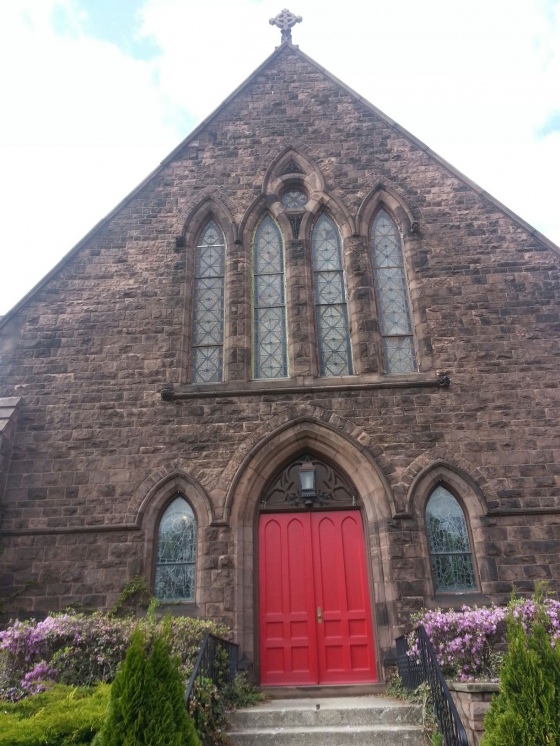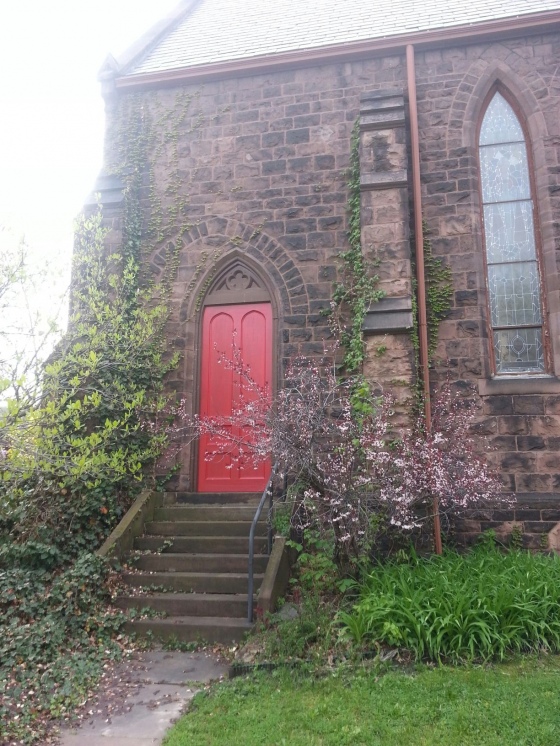 Permalink: Church_of_the_Ascension_doors.html
Words: 40
Location: Buffalo, NY
Last Modified: 05/18/14 08:27
Category: programming
05/16/14 12:58 - ID#58984
Programming x in y
I found a really good resource for learning new languages, and getting a quick rundown on syntax, operands, logic etc with an example of each. I used it yesterday when I needed to write a Perl script for AutoCAD, but I found it really useful for getting a better hand on javascript.
Learn X in Y Minutes
The weirdest language I've ever seen is on there. It's called brainfuck

. Everything in brainfuck with only 8 commands is done by manipulating a pointer over a 30,000 cell array. The compiler for it can be only 200 bytes. Why does it exist? Keine Ahnung.
This, for example, will print out the letter A:
++++++ [ > ++++++++++ < - ] > +++++ .


Permalink: Programming_x_in_y.html
Words: 114
Location: Buffalo, NY
Last Modified: 05/16/14 01:16
Category: work
05/15/14 07:50 - ID#58983
Watching mud dry
Yesterday I had to watch a mud puddle for an hour.
Work had me go out to some sprawly street in Hamburg for a septic system perc test. Basically, you dig holes in the ground, fill them with water, and measure how fast the water is absorbed, so you can design how big the septic system needs to be. It's as interesting as it sounds.
When I got there, the contractor was being a dick to me, for riding a bike there (I was early), for not knowing where to test (my boss said the contractor should know) - but I talked to him for a while, he got much nicer and apologized for being rude before.
On the positive side, I got to leave the office to ride my bike for 16 more miles, making 34 for the day). The weather was amazing. I still want another job.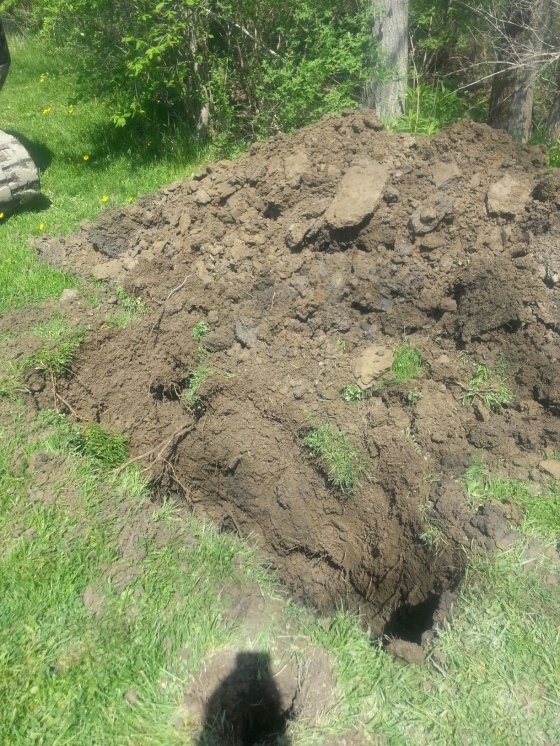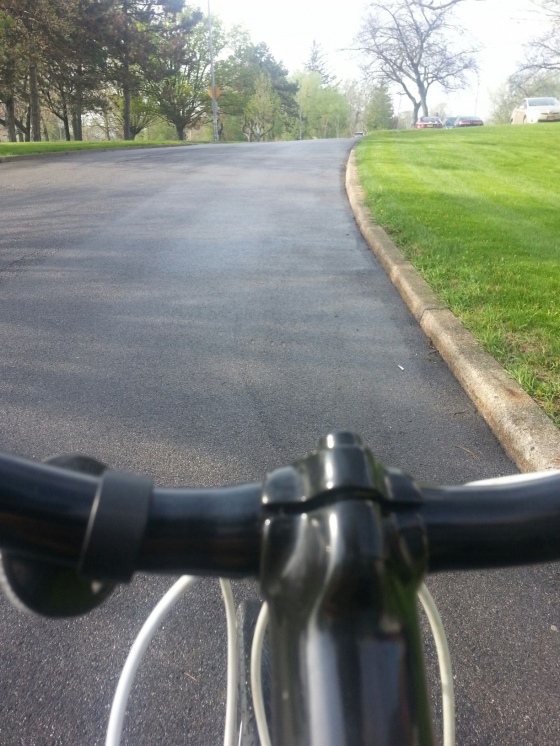 Permalink: Watching_mud_dry.html
Words: 155
Location: Buffalo, NY
Last Modified: 05/16/14 12:58
Category: bikes
05/15/14 07:47 - ID#58982
Bike week lunches
Every morning this week, Rick's, Campus Wheelworks and Sweetness 7 have been giving away bagged lunches for bike week. Very awesome. The Rick's bag reminds me of an elementary school lunch. The sandwich is a PB&J on a hamburger roll.
They also give you a coupon for a dollar off of anything at Cafe 59 for each day you get a lunch.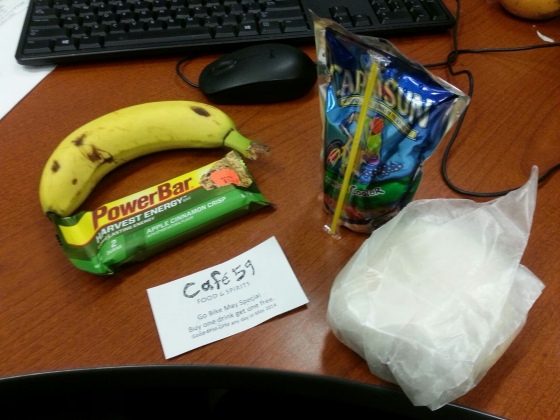 Permalink: Bike_week_lunches.html
Words: 67
Location: Buffalo, NY
Last Modified: 05/15/14 09:38
Category: cars
05/13/14 12:59 - ID#58975
Goodbye car
Goodbye to this fucking car. I put about 1500 miles on it, 176 this year. my sister will use it more, but maybe I can get her on a bike.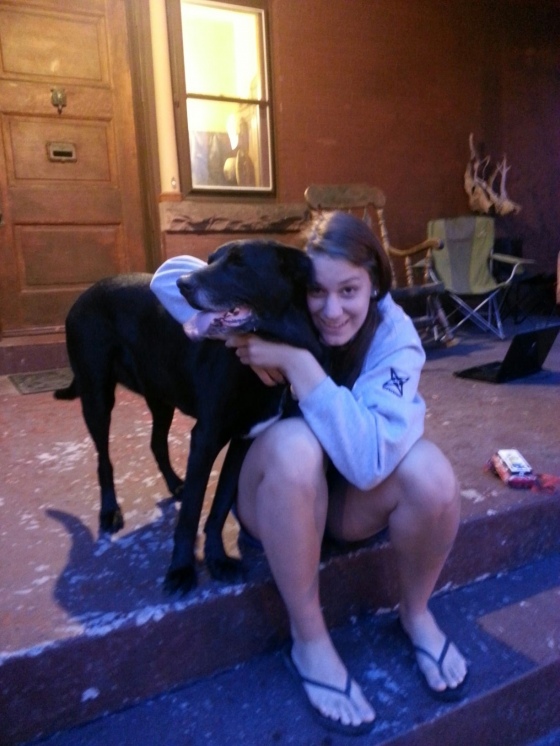 Midnight took a visit.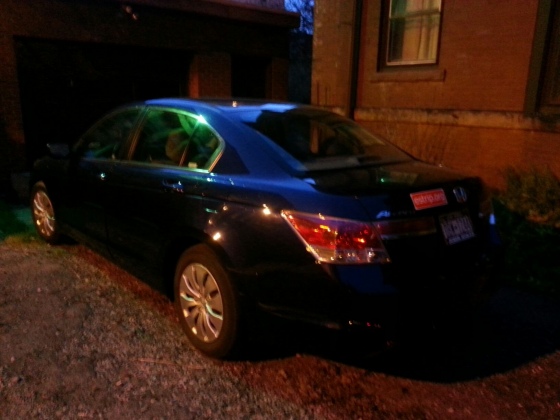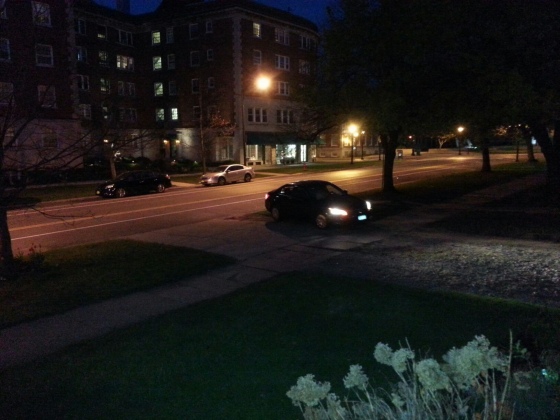 After the car was gone,
(e:terry)
and I went out to go see Erica at Nietzchie's. We ended up missing her, but heard a few good people anyway plus the croaky frog lady.
I was talking to some guy named Miles, who when he heard the name Visco, immediately brought up estrip. Apparently he had gone to high school with
(e:mike)
(he always thought Mike had the hottest friends) and knew about
(e:strip)
because someone had posted about him 10 years ago. Small world.
Terry and I talked a lot about what other things I want to do. I still don't know but I do know I want to try something else.


Permalink: Goodbye_car.html
Words: 155
Location: Buffalo, NY
Last Modified: 05/14/14 09:23
<-- Earlier Entries