Category: beer
06/16/14 12:37 - ID#59091
Co-op sells beer
The coop sells beer now. You think it would be bougerificly expensive but it wsa $8.99 for a 6 pack of Southern Tier and $16.99 for a 12 pack, which is in line (or maybe cheaper) than Elmwood Market. If you ask me though, a keg of Flower Power would probably come at a bulk rate and be the most cost effective option for our household.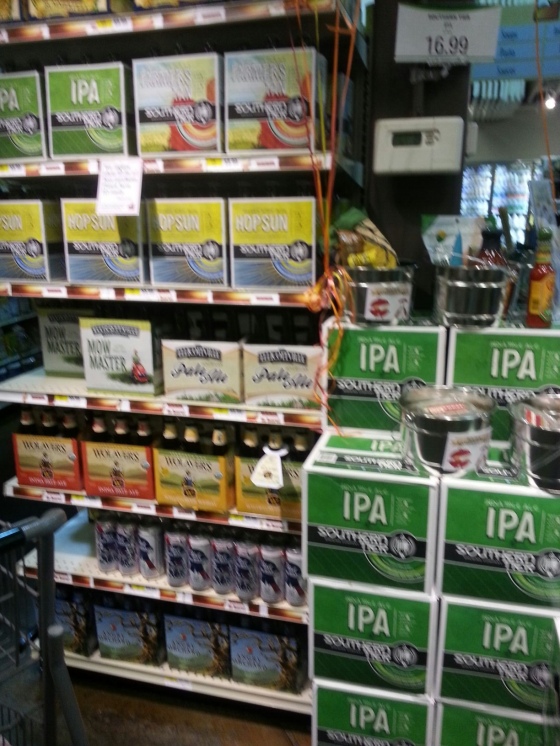 Permalink: Co_op_sells_beer.html
Words: 65
Last Modified: 06/16/14 03:20
Category: beer
06/12/14 12:20 - ID#59076
Bierklub
Another month, another bierklub. This month had a bunch of pale ales, and a few IPAs. The weirdest was probably a pineapple beer - it was so sweet and light it might as well have been a wine cooler. After, we got back and played bocce (better than board games to me).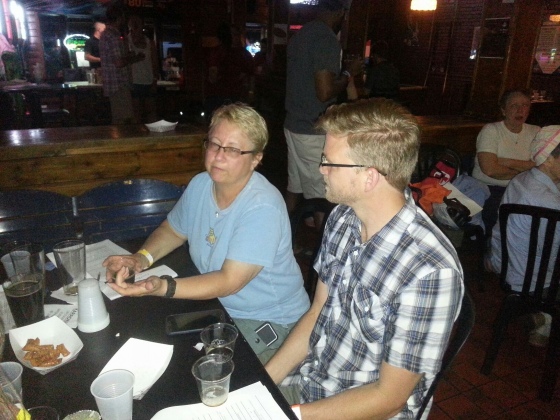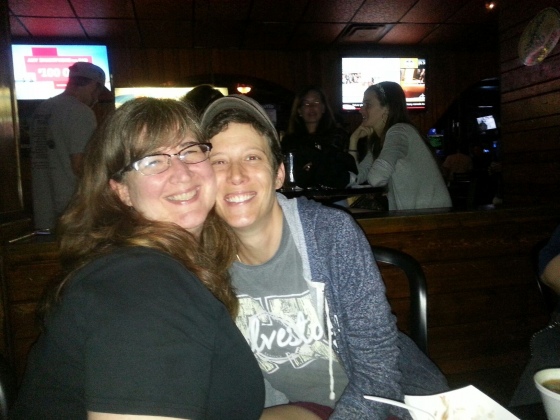 Permalink: Bierklub.html
Words: 59
Last Modified: 06/16/14 10:54
Category: beer
04/10/14 12:39 - ID#58885
Bierklub - IPA version
This months beer club was a complete 180 from the disgusting stout one last month. Most of the beers were IPA's so it was a good night for
(e:heidi)
,
(e:terry)
and I.
(e:flacidness)
came to his first beer club and both he and Terry won in the raffle.
Plus, there wasn't even any gaming when we got back. Just a bean dip/dance/Smash Brothers party. For some reason I didn't want Terry to make the bean dip so I started it and subcontracted the rest out to
(e:heidi)
.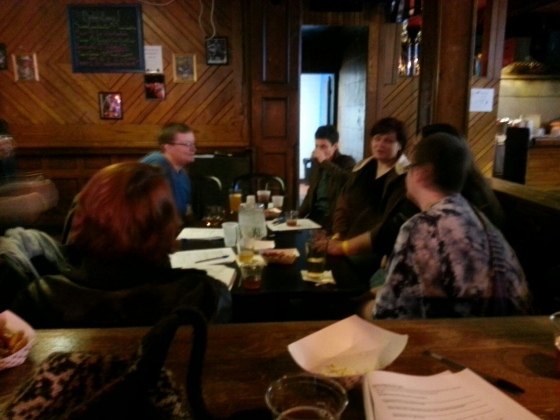 Erryone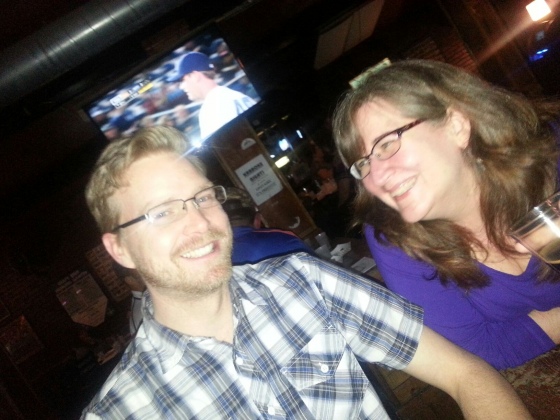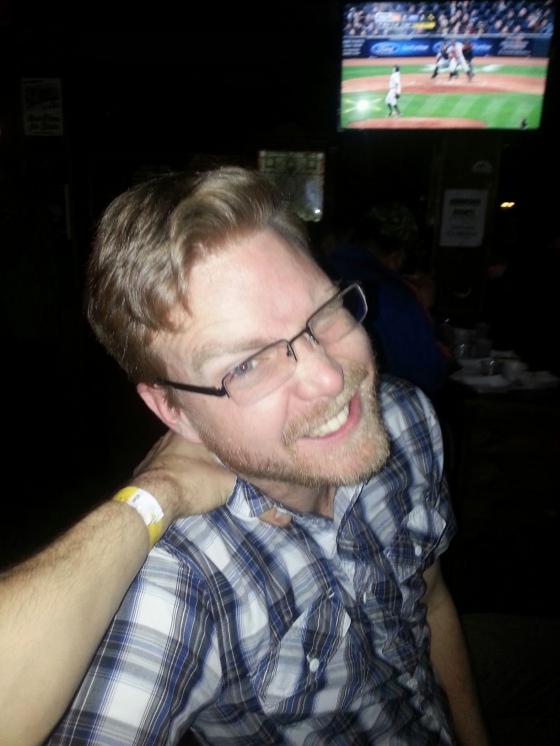 Forcing Terry to take a picture I could send to my friend Karnick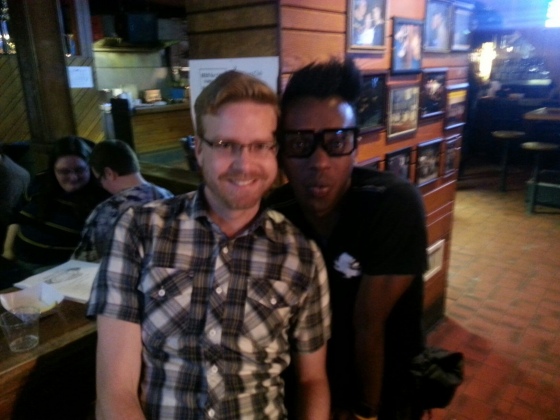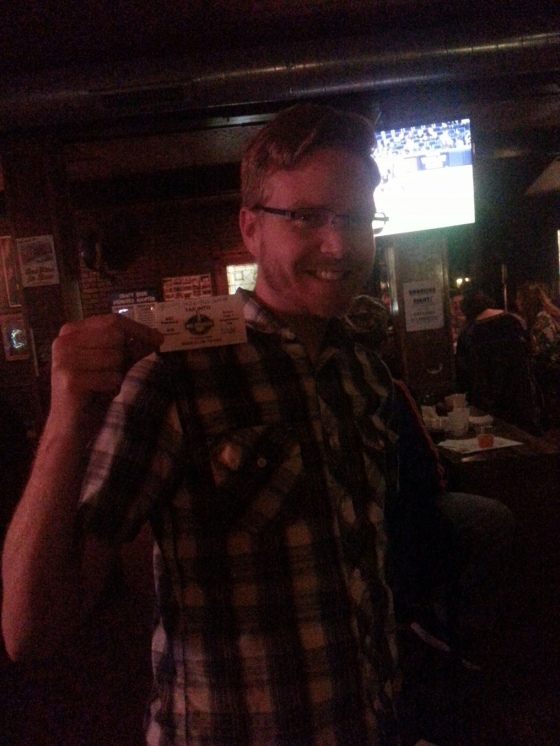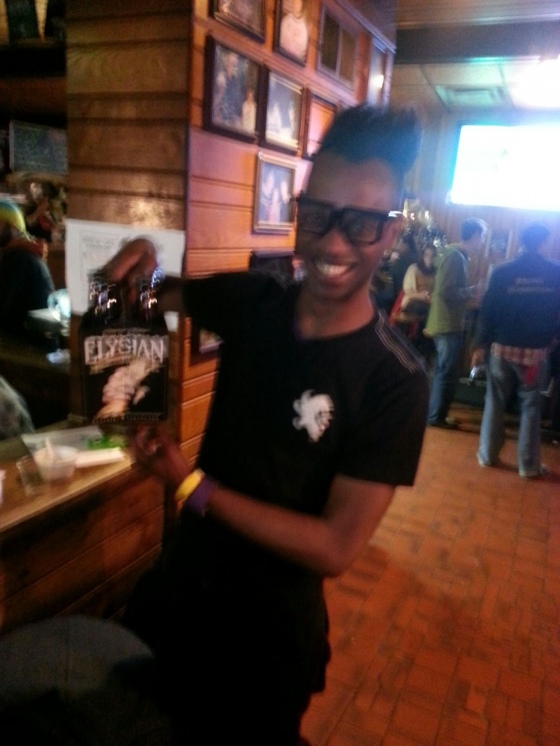 Big winners


Permalink: Bierklub_IPA_version.html
Words: 119
Last Modified: 04/11/14 12:38
Category: beer
03/21/14 12:19 - ID#58808
Bierklub wieder
Beer club was a week later this month because of the blizzard last week.
Just writing this post makes my mouth cringe, since the beers this month were all stouts. For sure the most disgusting beers I've ever had. Most of them tasted like someone dumped burnt flavored coffee in a terrible beer. Even the stout people were not very impressed with most of them. We left right after the beer was done because seconds weren't even worth it. At home the church of the old pink was founded somehow. There was also some alcohol-fueled dummheit again. It was super annoying.
On the bright side
(e:terry)
and I got out Girl Scout cookies! Too bad about the transfats. I also got to catch up with Michelle for a little bit. She was telling me how after graduation this semester she's planning on going on a big trip to South America. It sounds awesome, I wish I had planned for something like that last year.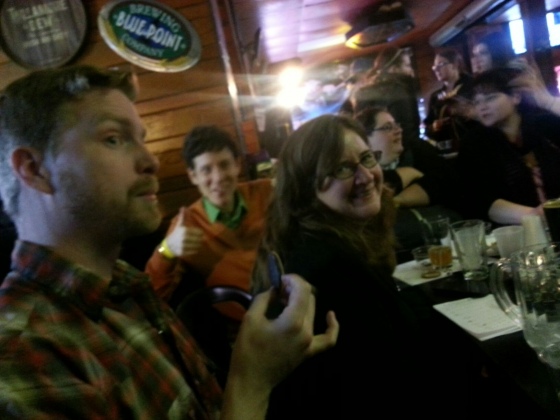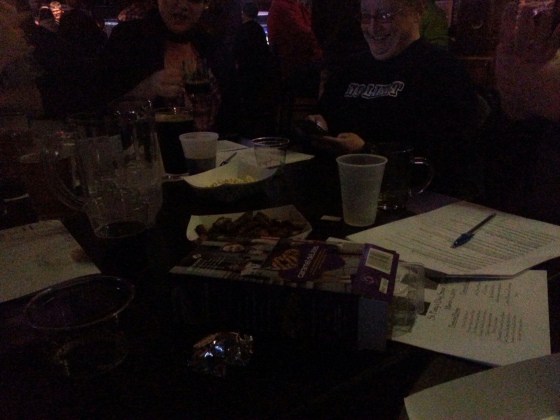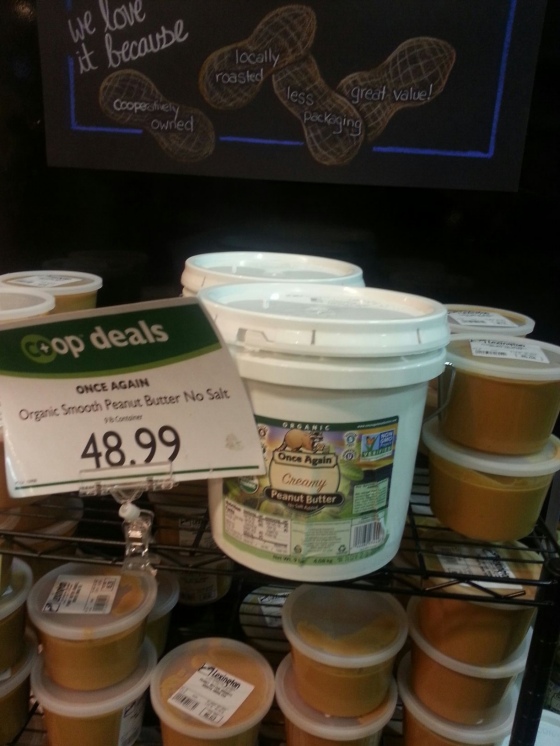 On the way back I stopped at the coop. Maybe I need to start purchasing peanut butter in $50 tubs?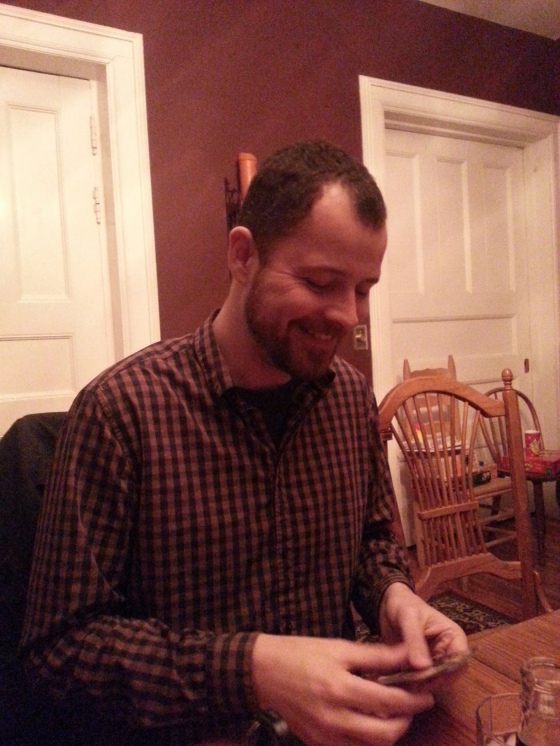 Model shots of
(e:yesthatcasey)
. He wanted a good picture


Permalink: Bierklub_wieder.html
Words: 205
Last Modified: 03/21/14 01:19
Category: beer
02/14/14 12:32 - ID#58679
Shake it don't brake it
Last night
(e:terry)
and I went with
(e:yesthatcasey)
to GO Bikes Valentine event at Essex. Not really sure what the point was but the Rusty Chain was free for members so that was awesome.
We ran into Dana there and ended up having a big debate on GMOs and food. Casey asked me if I would eat an animal that just died if it wasn't raised or killed for humans to eat. I feel like logically I should because that takes away the environmental and ethical problems, but that means I'd eat roadkill. They do have recipes

.
Ironically we drove there because of Terry's bum knee. So embarassing, I'll never be cyclist of the month at this rate!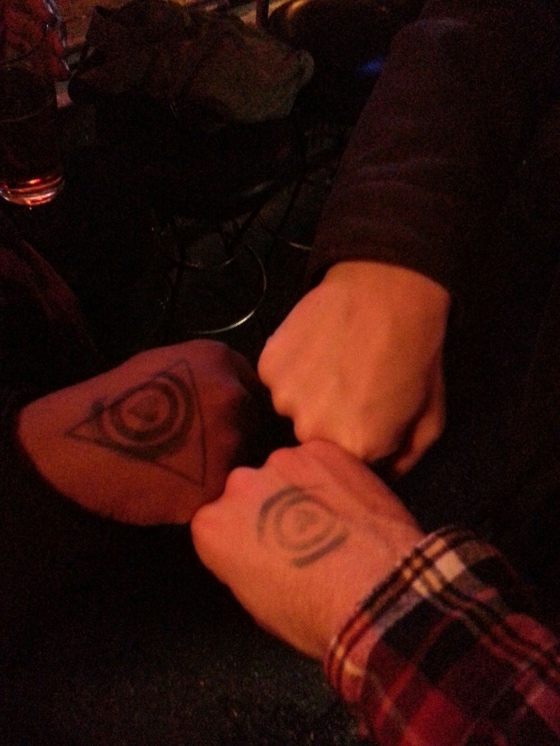 Permalink: Shake_it_don_t_brake_it.html
Words: 128
Last Modified: 02/14/14 12:33
Category: beer
01/11/14 01:28 - ID#58563
Kleinste bierclub
The smallest beer club eva! Just me,
(e:terry)
and
(e:xandra)
. It was still a good time and the beers were all ales and IPAs for the most part which was amazing. Terry and I had a great talk and Molson ice on the way home (classy cats). I wanted to stay for karaoke with Alex but work blah. Maybe next time.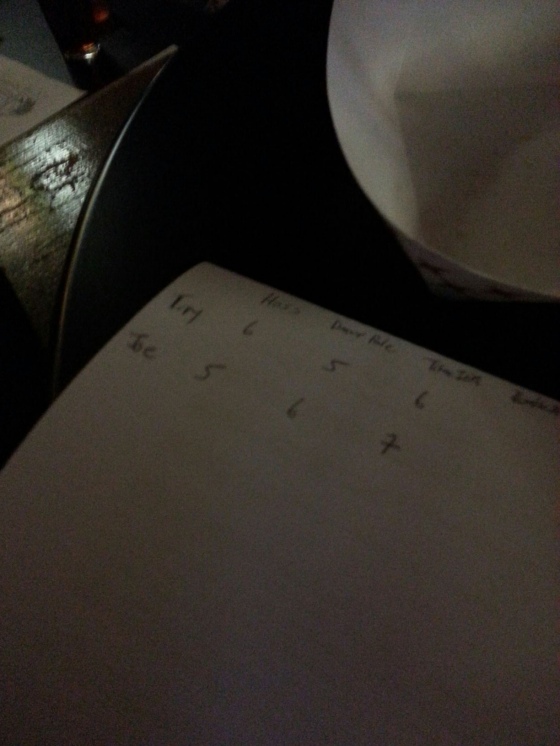 Permalink: Kleinste_bierclub.html
Words: 66
Last Modified: 01/11/14 01:19
Category: beer
12/13/13 09:26 - ID#58444
Bierklub redo
Winter beers that weren't too great but as usual the night was awesome. I ran straight to goodbar after working out at work - I ate so much popcorn. the mac and cheese soup smelled amazing,
(e:terry)
tempted me with it. Too bad it had bacon.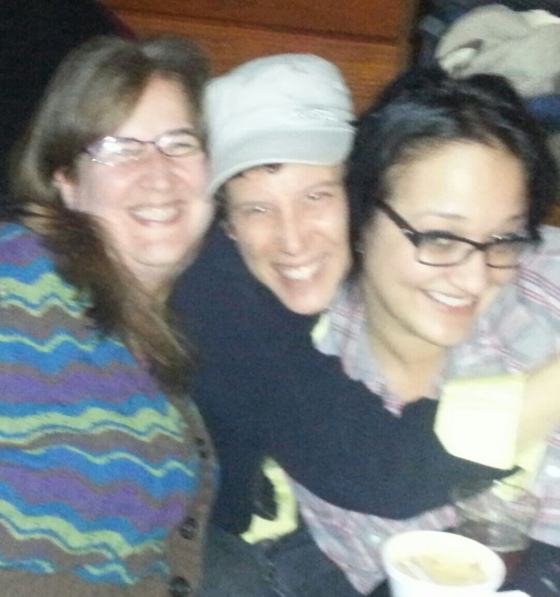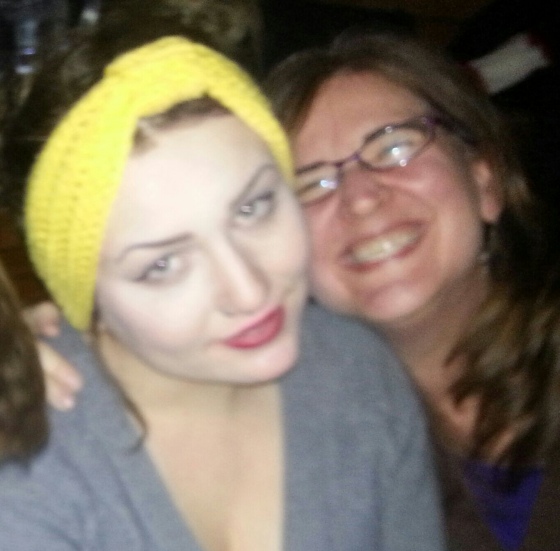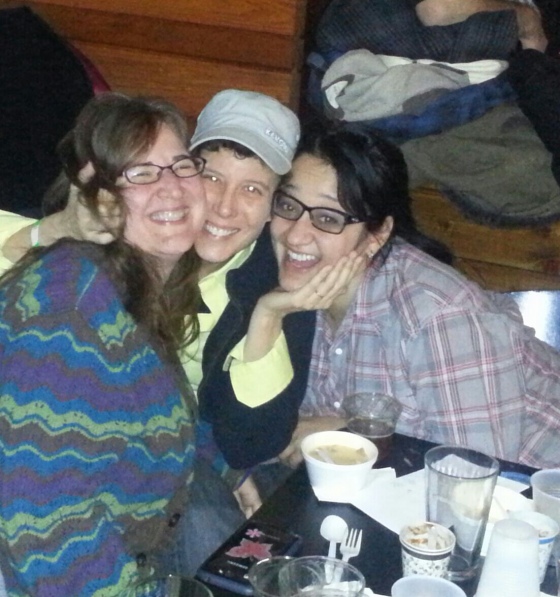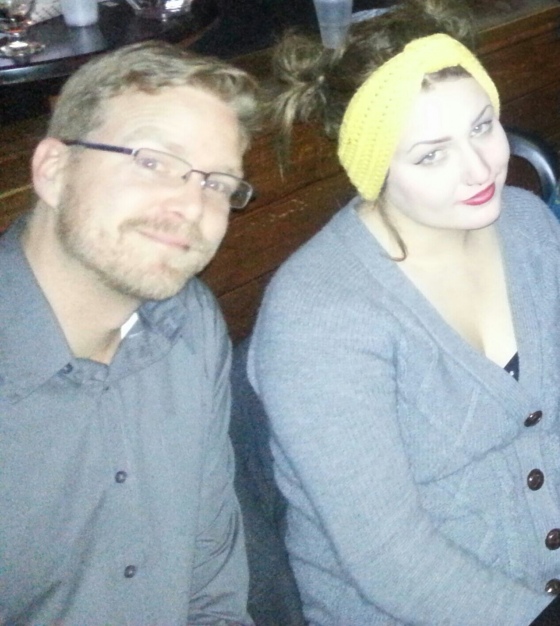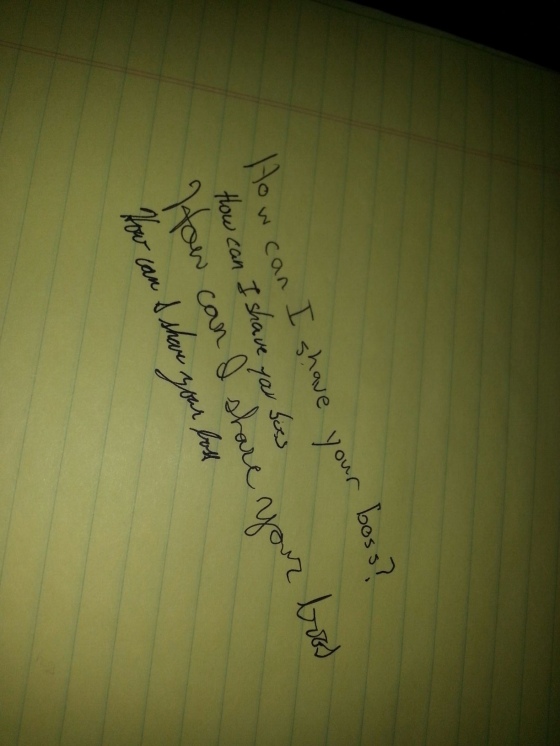 Handwriting practice - how can I shave your boss?


Permalink: Bierklub_redo.html
Words: 72
Last Modified: 12/13/13 09:39
Category: beer
12/08/13 08:43 - ID#58421
Cask Bier at Goodbar
Last night,
(e:terry)
and I headed out after an afternoon of programming for cask beer night at Goodbar.
(e:heidi)
,
(e:dianne)
, and a bunch of the beer club were there. Apparently cask beer is beer minus the carbonation. It actually made some beers that I don't think I'd like normally taste a lot better.
I also discovered that 2:1 ratio for beers between Terry and me works out much better.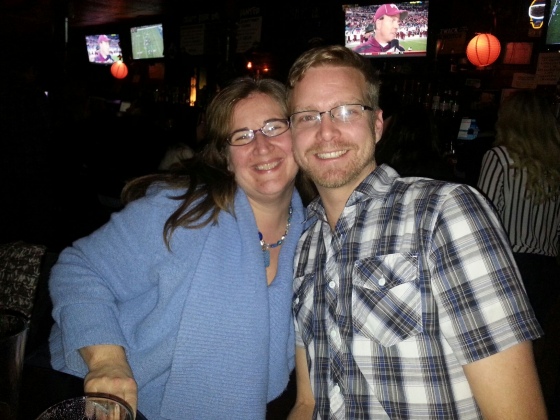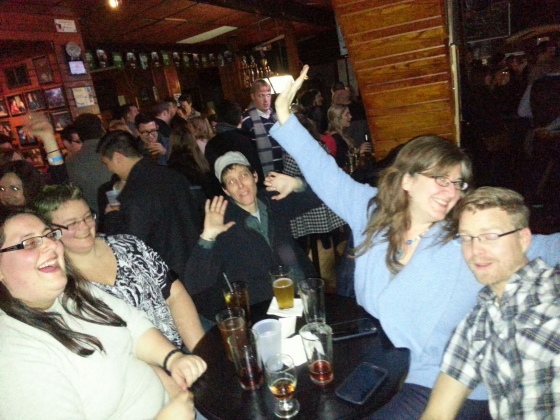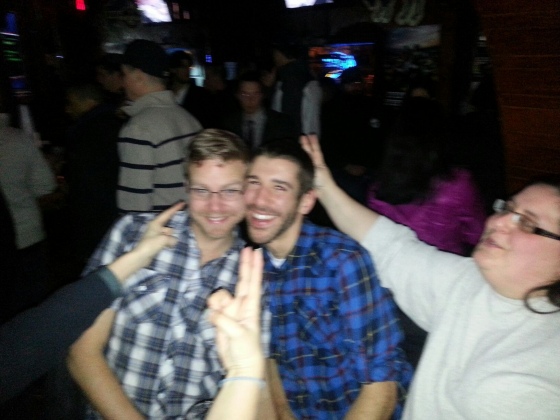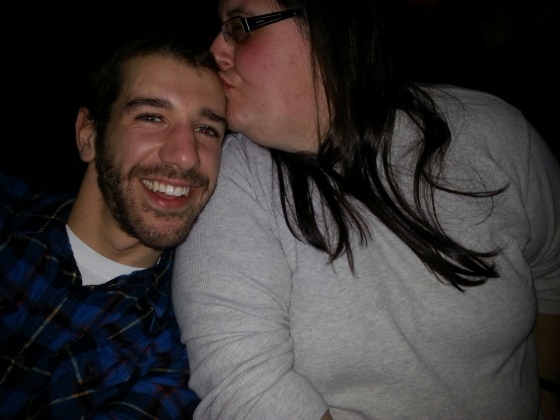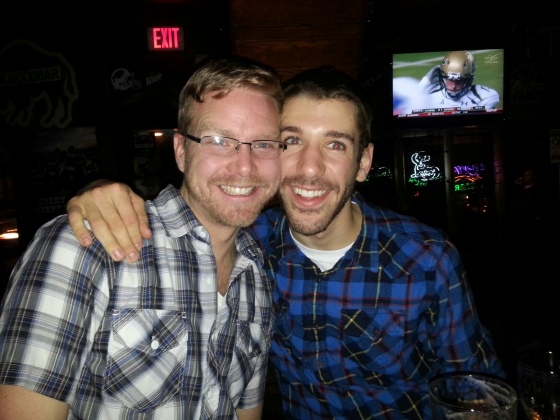 Permalink: Cask_Bier_at_Goodbar.html
Words: 82
Last Modified: 12/09/13 10:31
Category: beer
11/14/13 10:25 - ID#58303
Bierklub part drei
Don't ever try to go beer for beer with
(e:Terry)
, it won't end well.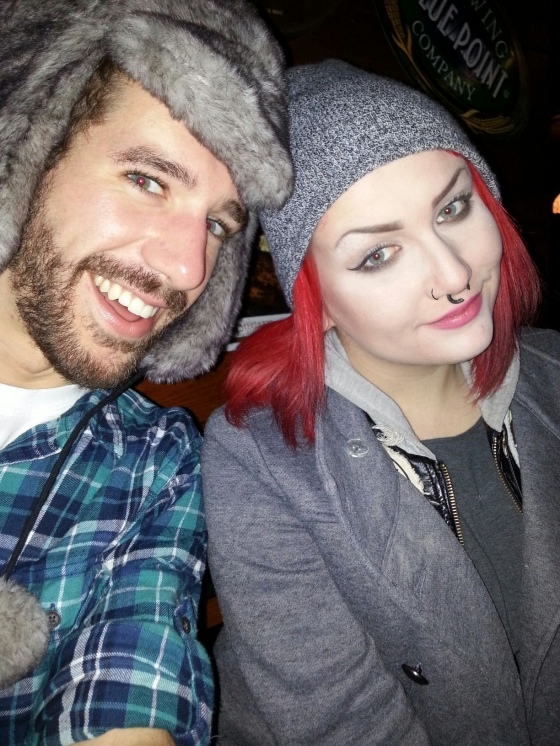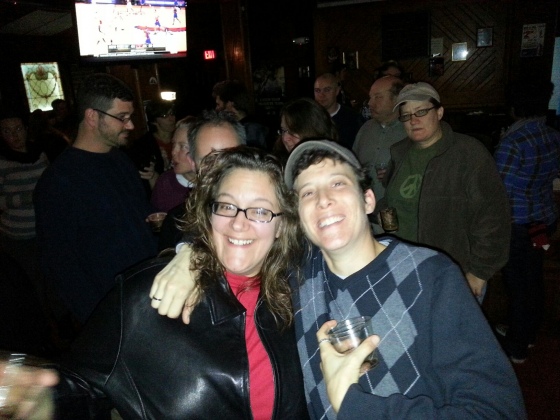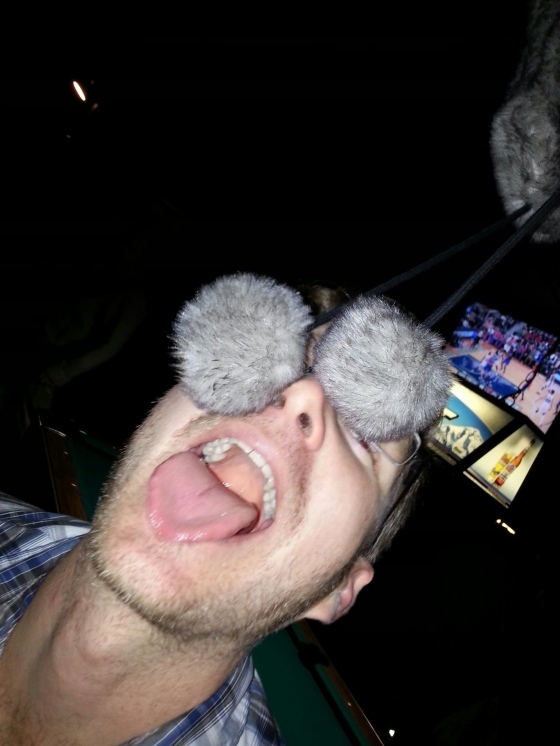 Terry on a typical day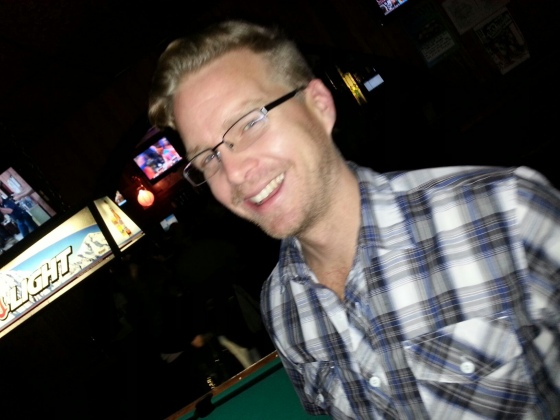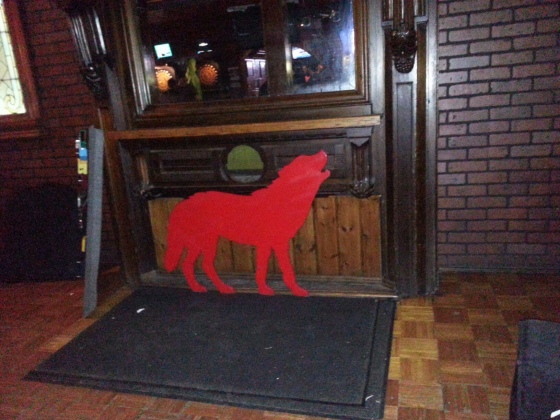 Aroo!


Permalink: Bierklub_part_drei.html
Words: 30
Last Modified: 11/14/13 10:28
Category: beer
09/13/13 12:32 - ID#58069
Beer Club
Beer Club at Goodbar was awesome, thanks to
(e:terry)
for the invite! Definitely some interesting beers to try. Getting there late and catching so fast was dangerous though because I was pretty hammered for a work night! Maybe I shouldn't go up for extras next time?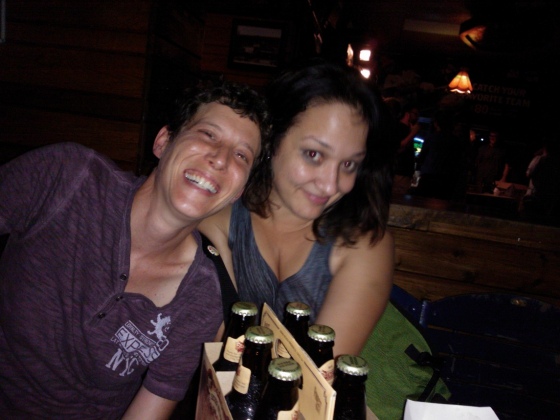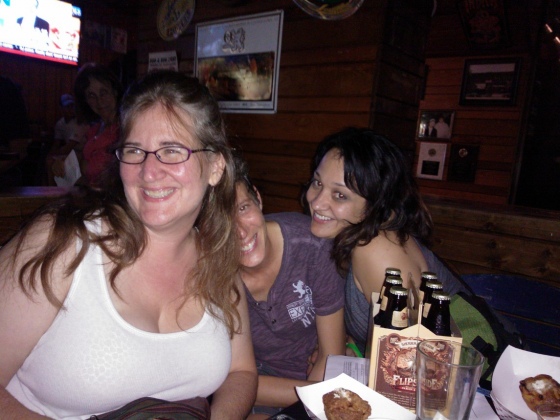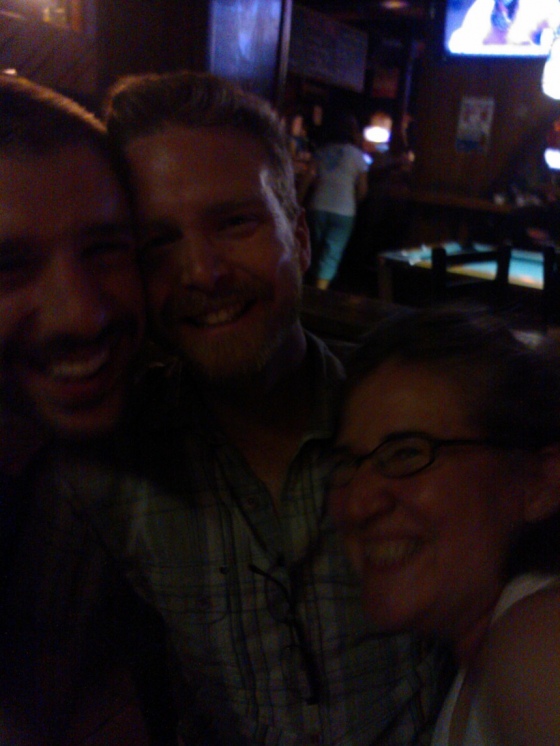 Beer inspired selfies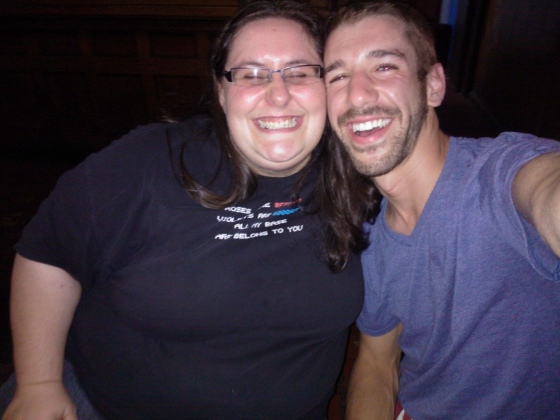 Permalink: Beer_Club.html
Words: 58
Last Modified: 09/13/13 12:53
<-- Earlier Entries