Category: birthdays
08/28/15 03:22 - ID#60188
Happy birthday Terry!
I love you and your otTerry ways.
The past two years with you have been amazing and I can't wait to see what's in store for all of us!
A few pictures of the pre-birthday brownies. We really need to get some real candles.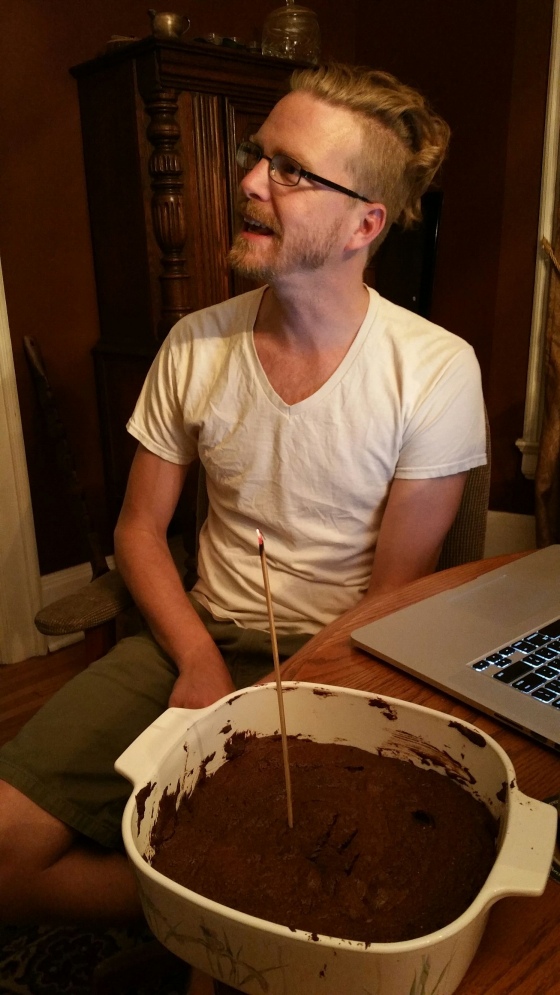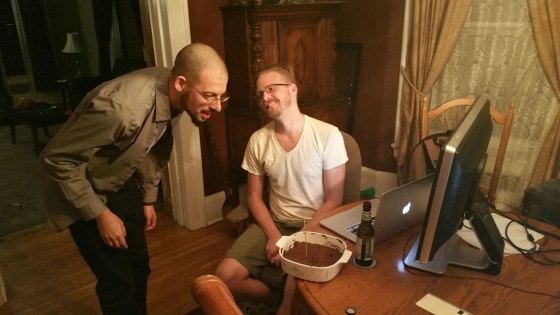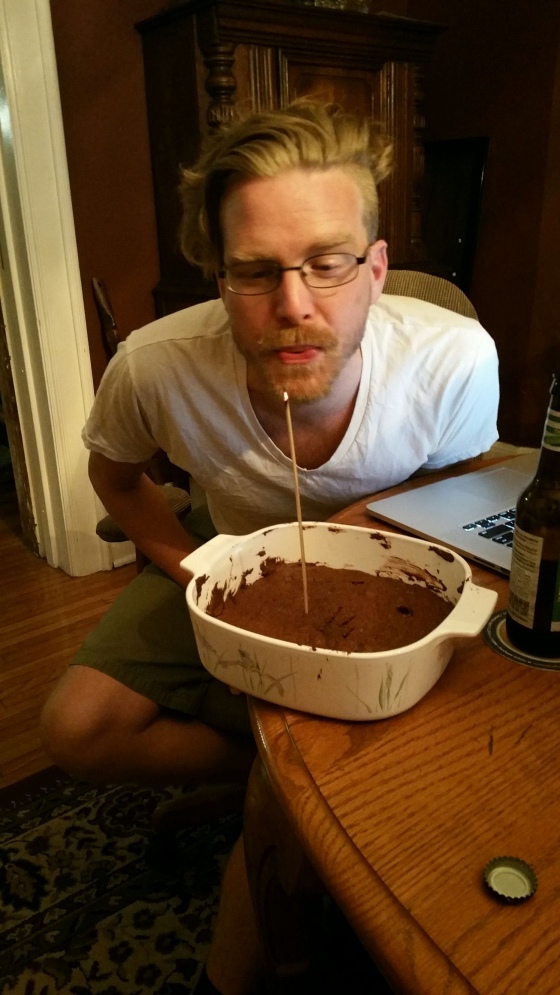 Permalink: Happy_birthday_Terry_.html
Words: 47
Last Modified: 08/29/15 02:38
Category: birthdays
01/23/15 02:03 - ID#59777
Paul's spank day
We had a bunch of people over tonight for Paul's birthday. There wasn't enough cake, but it was tons of fun. I think there was enough spanking to last the rest of Paul's life.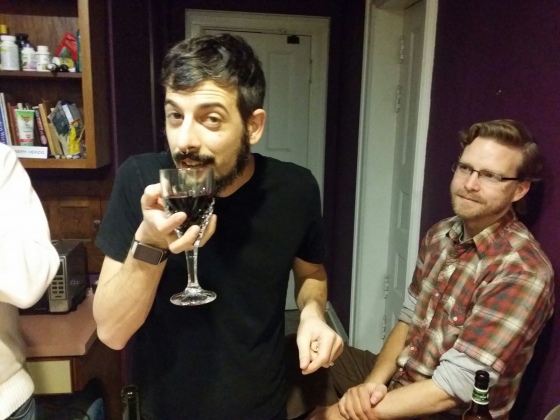 Breaking out the good stuff

A 360 attempt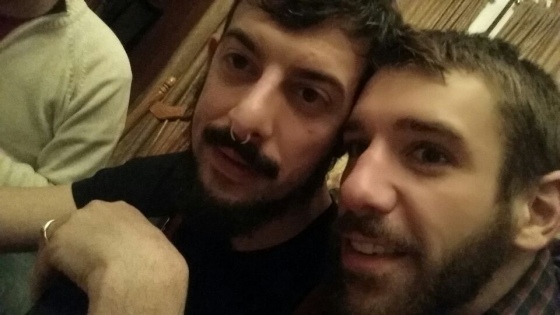 Paul got himself a new nose piercing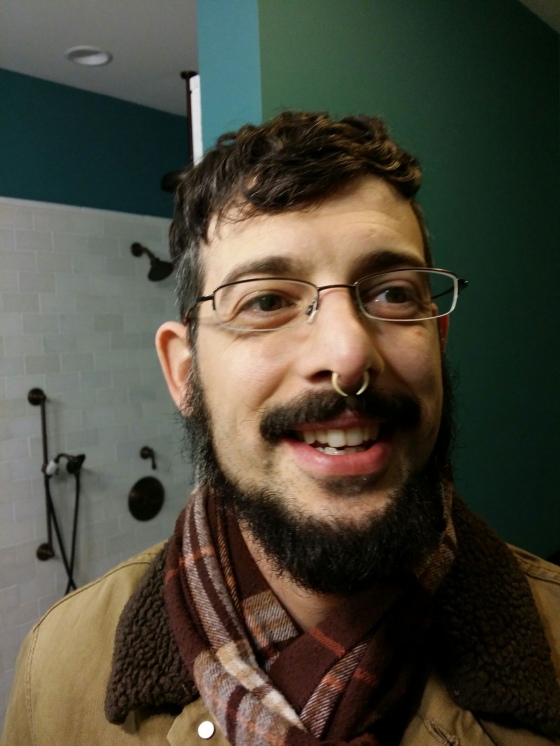 Mickey drew us the best bear on bear picture I've ever seen.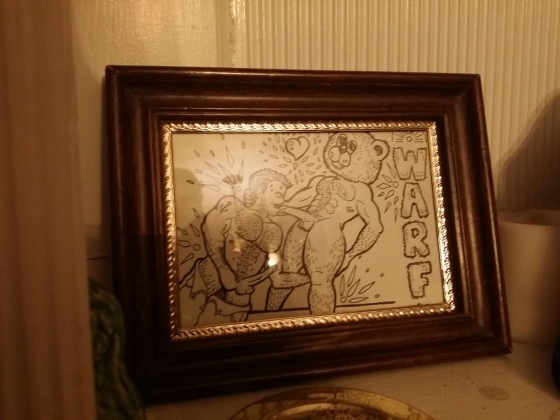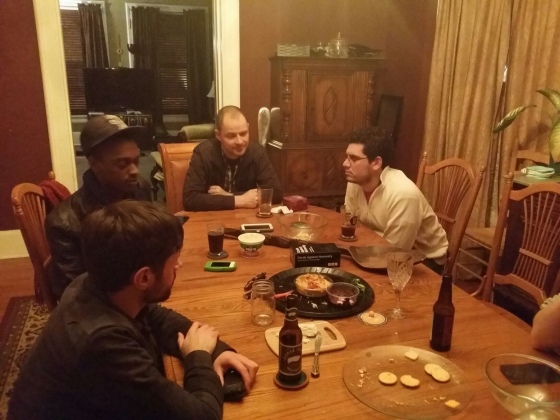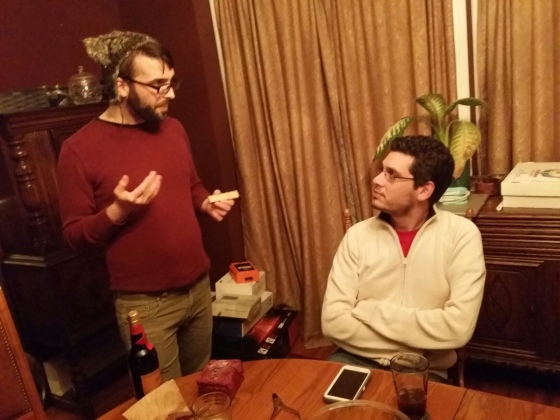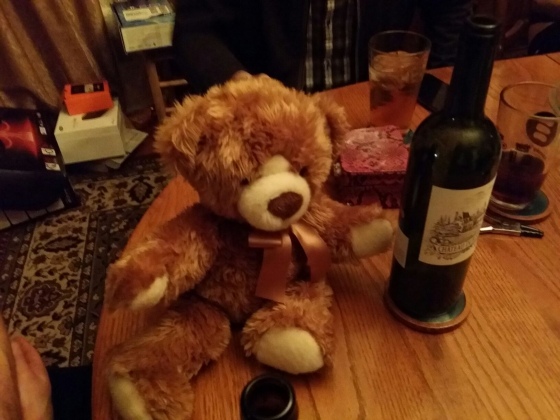 Even Fuzzy got up for some fun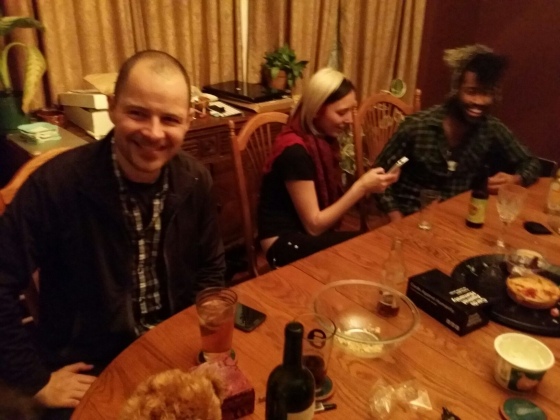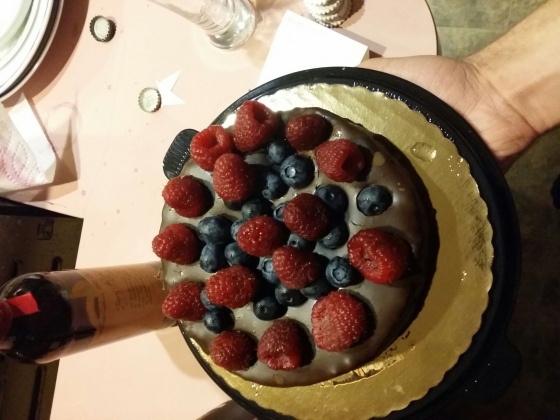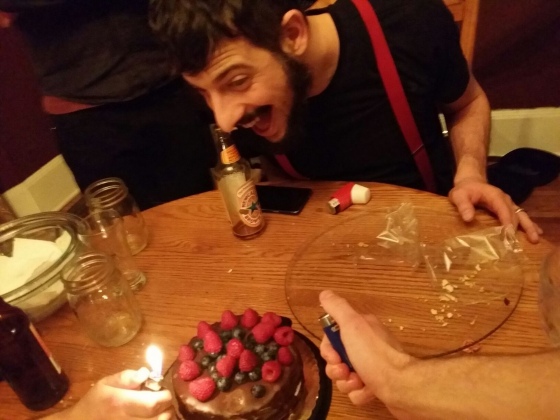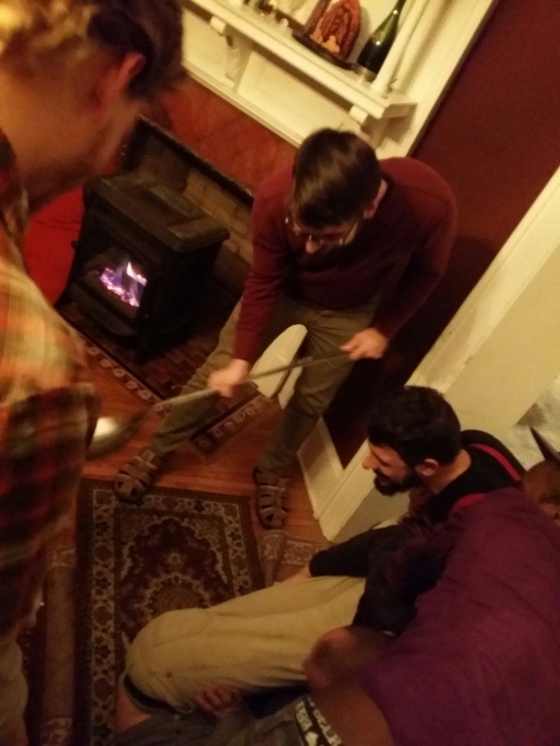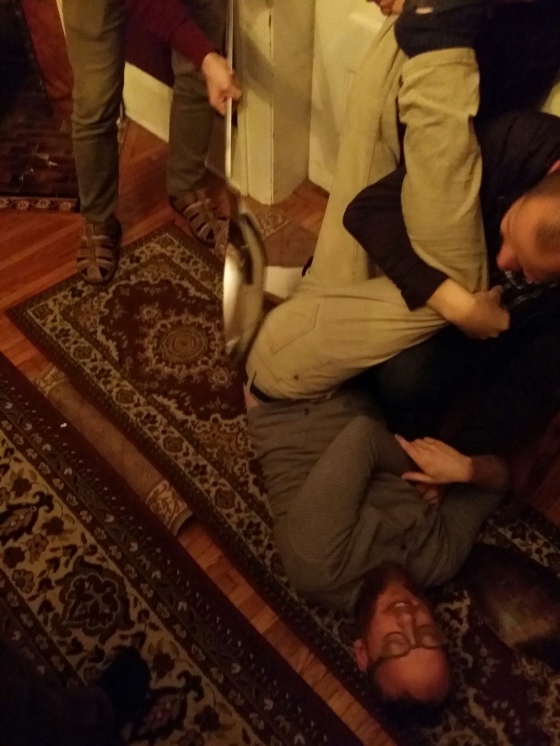 Permalink: Paul_s_spank_day.html
Words: 98
Last Modified: 01/23/15 10:29
Category: birthdays
01/22/15 12:51 - ID#59772
Business outings and Paul's prebirthday
After a pretty productive day at work I found out that I made a dumb mistake in one of my work projects. It turns out that after we switched the portal from MySQL to MariaDB, a date comparison I was doing for appointment reminders started to fail. I literally had missed one function around the date I was looking up - who would have thought it worked anyway with one database but not the other.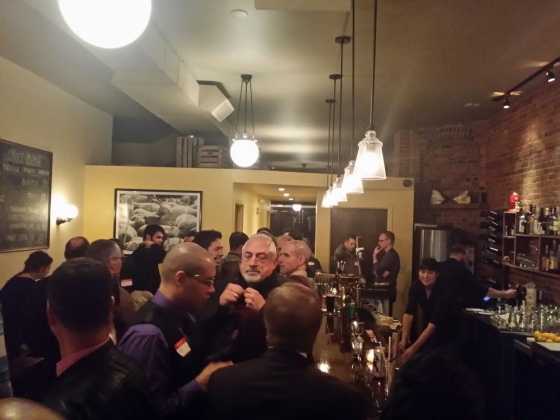 (e:paul)
,
(e:terry)
and I went to the pride center business mixer at the Black Swan which was super fancy pants.
(e:steve)
,
(e:heidi)
and
(e:dianne)
were also there. It was also super loud. When we went to leave and get Paul a birthday treat, we discovered the keys fell out of Terry's pocket. The bartender told us that someone had turned them in - and instead of keeping them at the bar, they gave them to pride center staff. How ridiculous - what if the customer who lost them wasn't at that event? So Heidi and Dianne drove us down to Hamburg to pick them up.
Anyway, we tried to go to the Butterwood dessert place, but it was closed. So Chocolate Bar it was. We ate so much dessert it was insane - they even brought out an extra for Paul's birthday with a firework in it!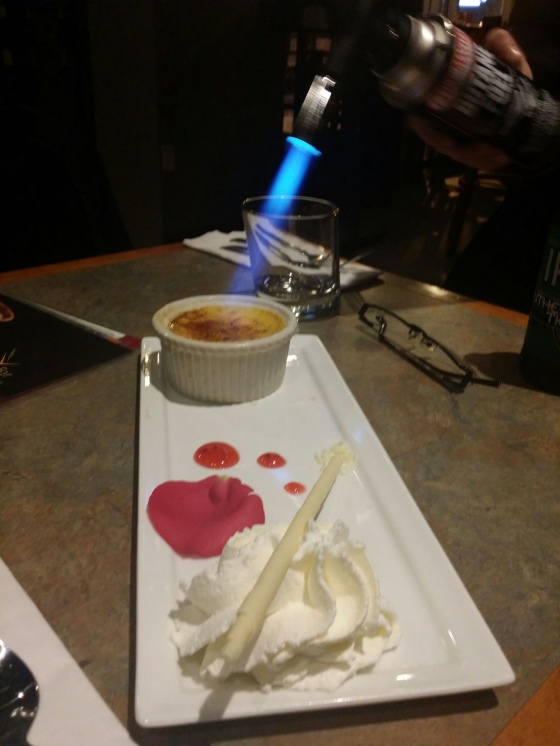 Gotta get ya pics in.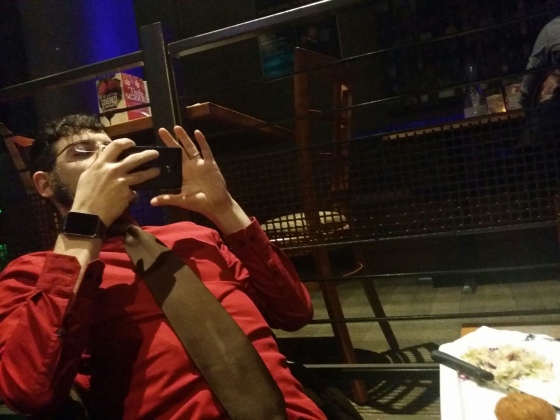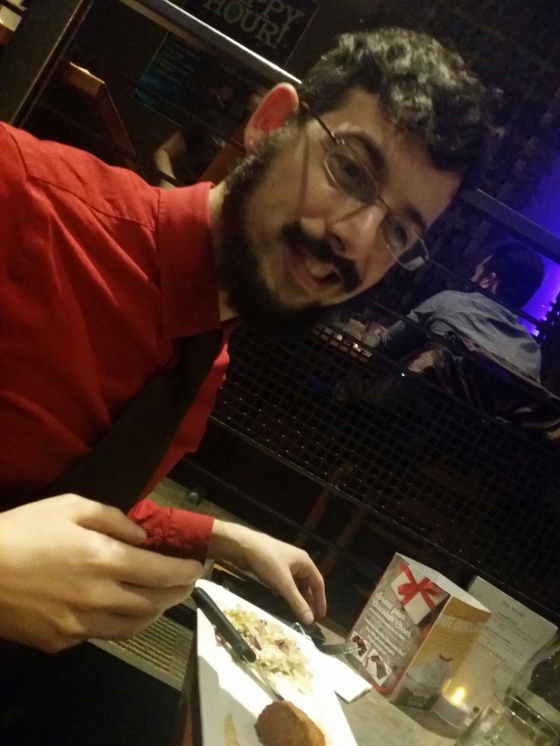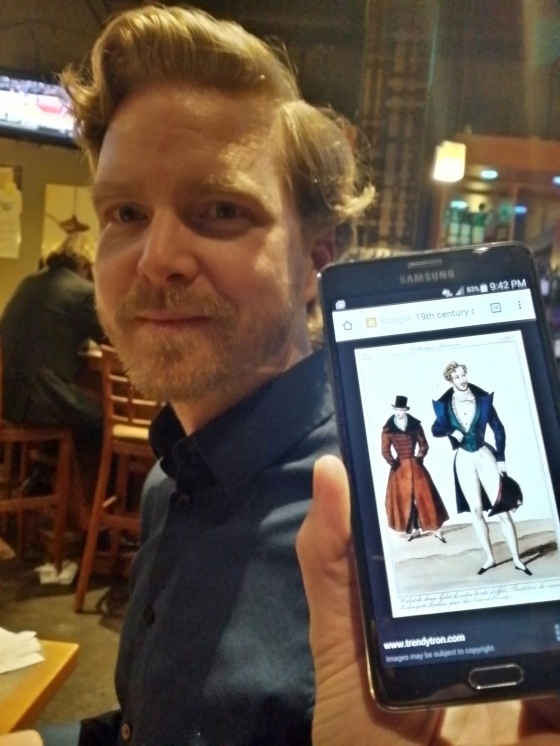 We decided Terry looks exactly like this 18th century dandy. He just needs a little more shirt plumage.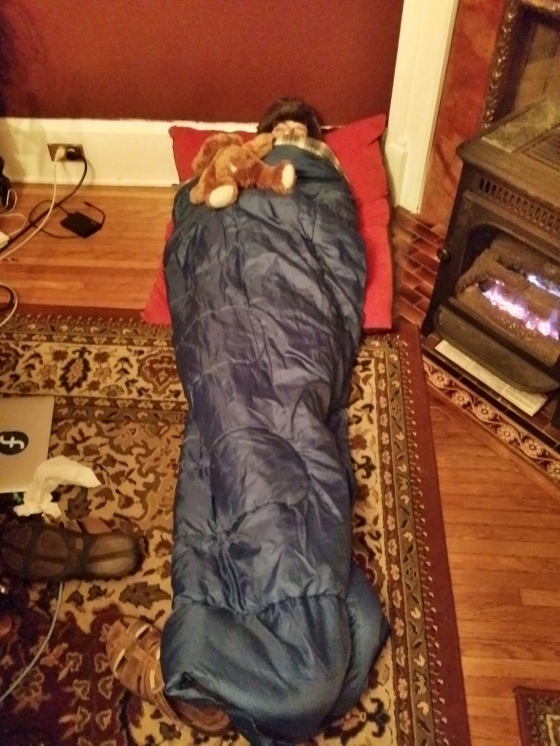 Happy boy in his cocoon


Permalink: Business_outings_and_Paul_s_prebirthday.html
Words: 272
Last Modified: 01/23/15 11:24
Category: birthdays
09/13/14 01:12 - ID#59387
Happy birthday dad
For my dad's birthday we went to Curly's to celebrate. We had the best waitress I think I've ever had.
We were singing happy birthday in this picture but my dad really wanted to text a picture of the cake to someone.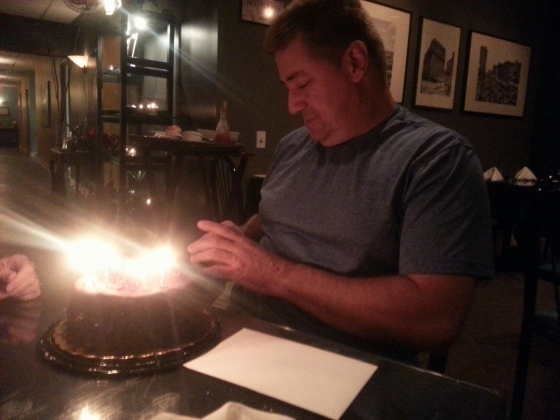 Permalink: Happy_birthday_dad.html
Words: 43
Last Modified: 09/14/14 12:04
Category: birthdays
09/01/14 07:40 - ID#59360
Sock suspenders and birthday dinners
We headed over to
(e:Paul)
's parents for another delicious dinner.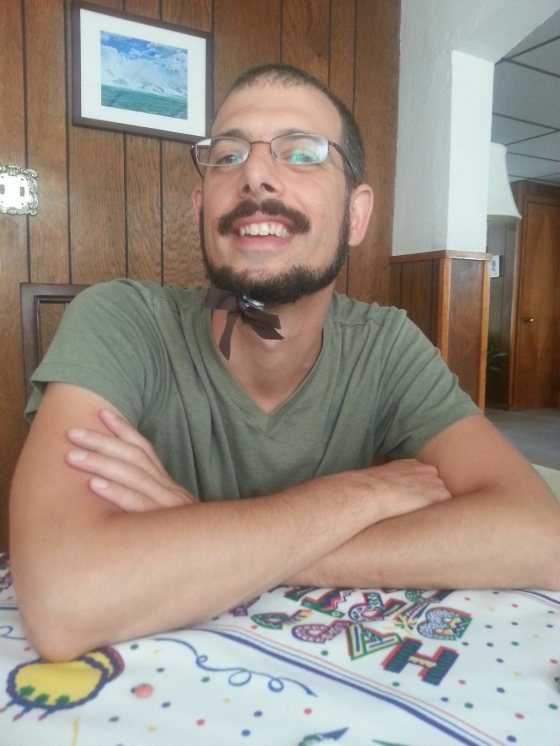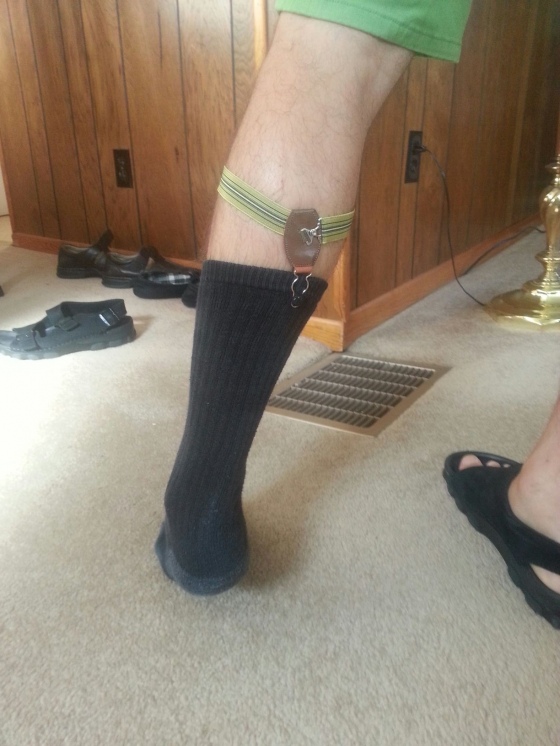 Paul's stylish beard ribbon. And his grandfather's old sock suspenders. He's ready to start the next trend.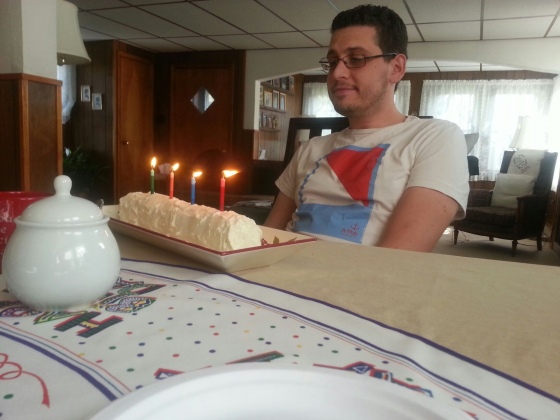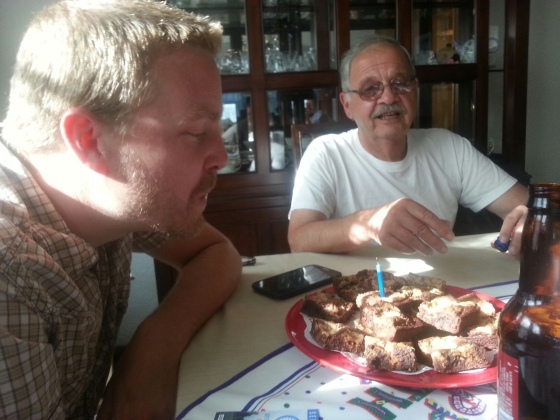 Birthday boys
We also played Catchphrase. It's actually a board game I liked, but maybe it's because Maria and I were always on the winning team.


Permalink: Sock_suspenders_and_birthday_dinners.html
Words: 58
Last Modified: 09/02/14 09:06
Category: birthdays
09/01/14 07:39 - ID#59359
Happy birthday Mike
Happy birthday
(e:mike)
. You know how to keep it ridiculous.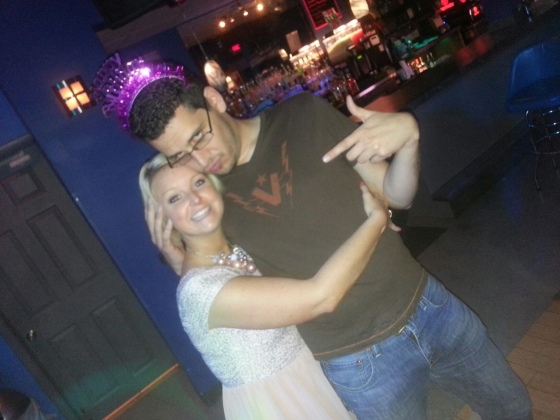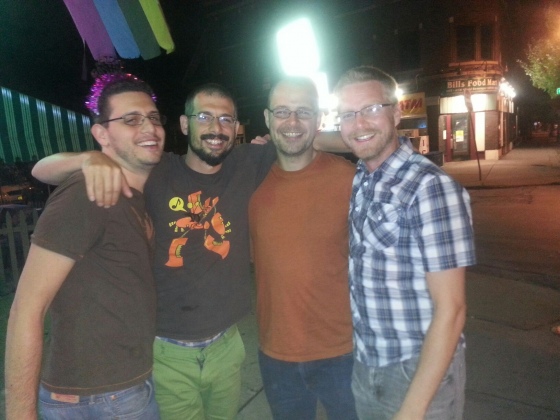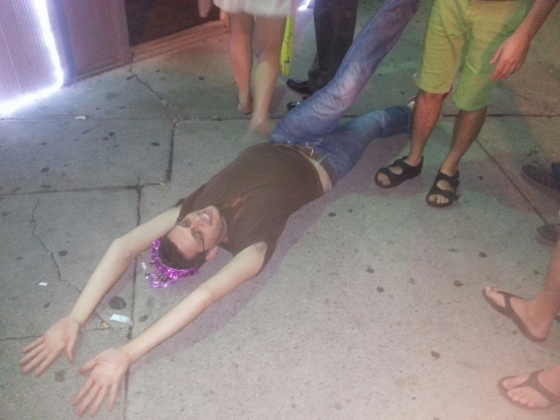 Permalink: Happy_birthday_Mike.html
Words: 14
Last Modified: 09/02/14 12:24
Category: birthdays
06/17/14 08:22 - ID#59103
Kevin's birthday
After Erica's show, I met up with Emily, Kevin, Catherine, Mike and a few other people at Essex for Kevin's birthday. Unfortunately they don't have a fryer, and we needed fried cheese so we went over to Providence for food. On the way home I walked past Essex again and saw Callie and her brother outside, so I hung out with them and got myself whooped at darts.
Catherine's rant about Essex, fried food and patriotism
I really like recording sounds lately. It's easier to capture than video and I think people don't change their behavior as much because there's no visual. Sometimes video is just superfluous especially when it's someone just talking in a dark bar.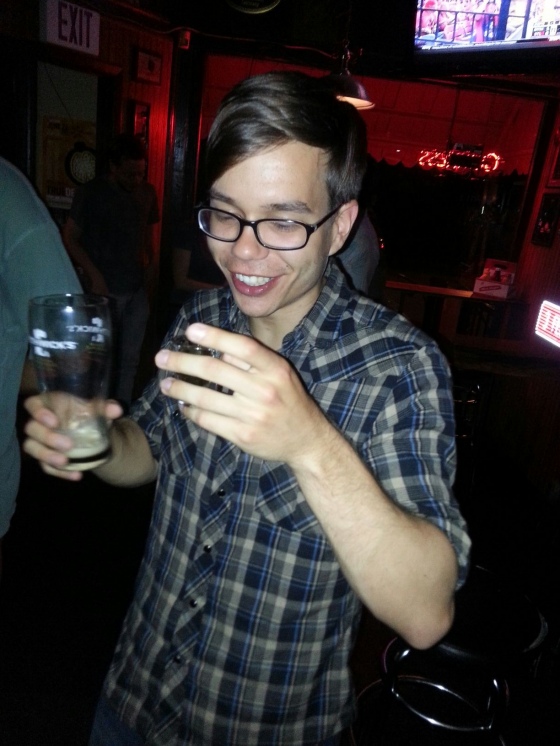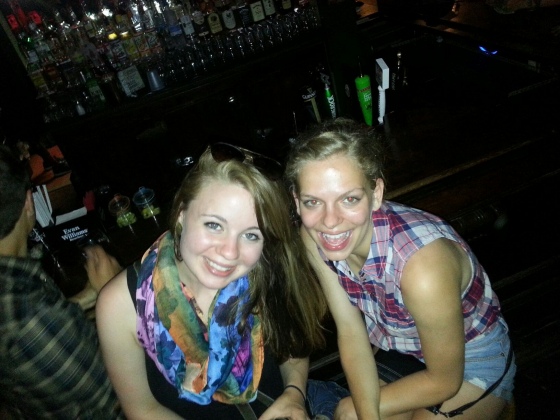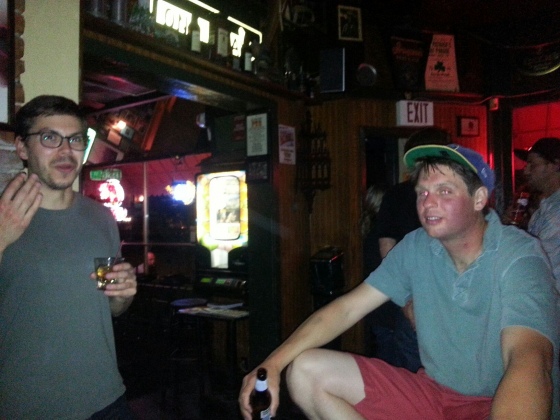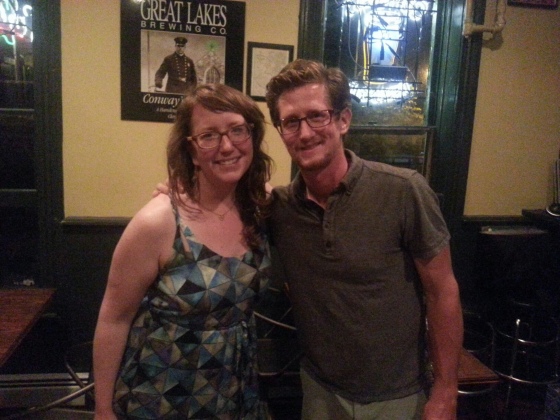 Winner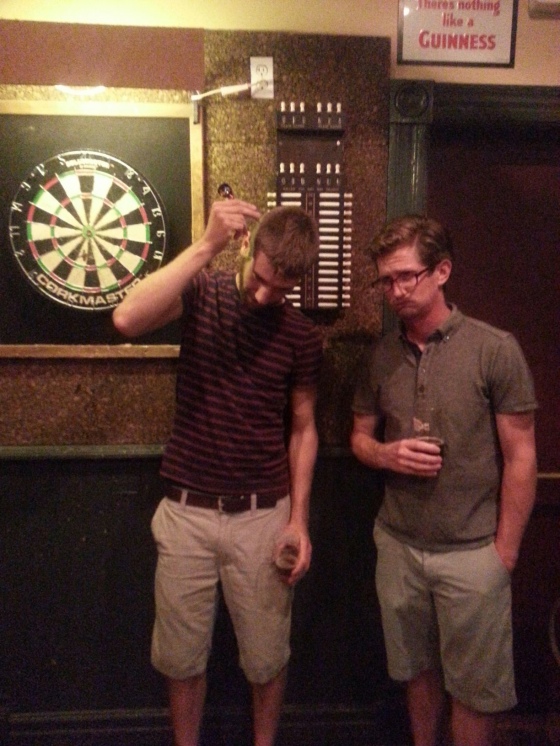 Not the winners.


Permalink: Kevin_s_birthday.html
Words: 148
Last Modified: 06/18/14 02:15
Category: birthdays
06/16/14 12:41 - ID#59092
Heidi's birthday
After the art festival, we celebrated
(e:heidi)
's birthday belatedly and a visit by her friends at our house.
It ended up being a pretty good night. I ate too much bean dip.
(e:paul)
and I put some whipped cream and blueberries and shortbread cookies - it was delicious.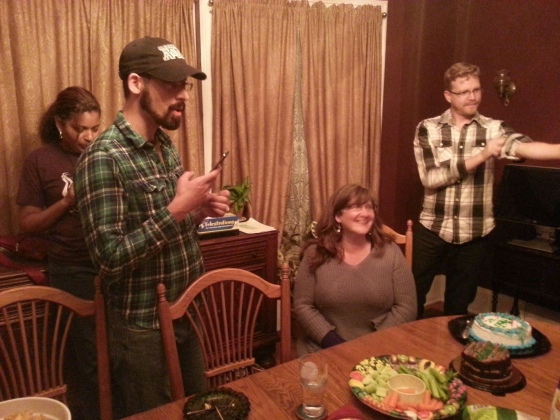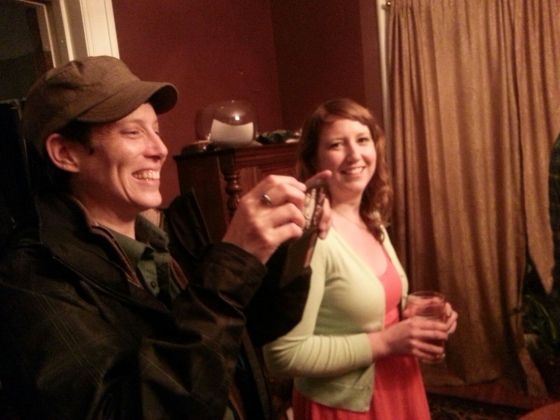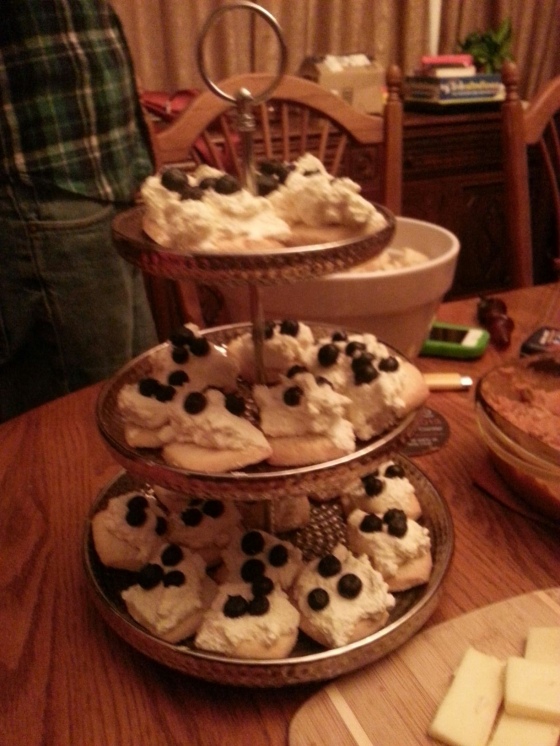 Permalink: Heidi_s_birthday.html
Words: 59
Last Modified: 06/18/14 12:44
Category: birthdays
06/11/14 12:54 - ID#59073
Daniel's birthday
Last night we headed over to my parents' for Daniel's 18th birthday. It was actually on June 1st, but they were in NYC for the Colbert Report and Daily Show that weekend.
My mom made kebobs, quinoa and fruit salad, stuffed shells, and then we had three different desserts. I tried to make goat cheese brownies, but the goat cheese I bought had thyme in it. Instead, I just made regular ones.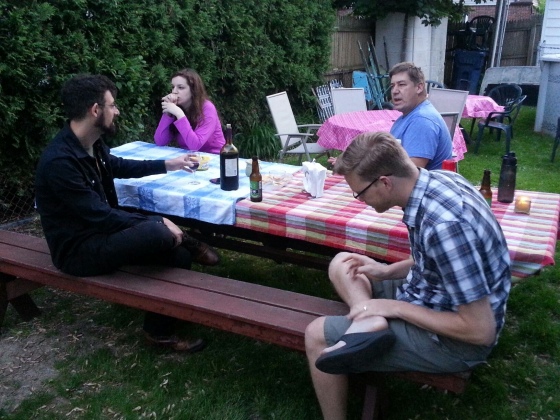 The grass I planted last year is sort of alive!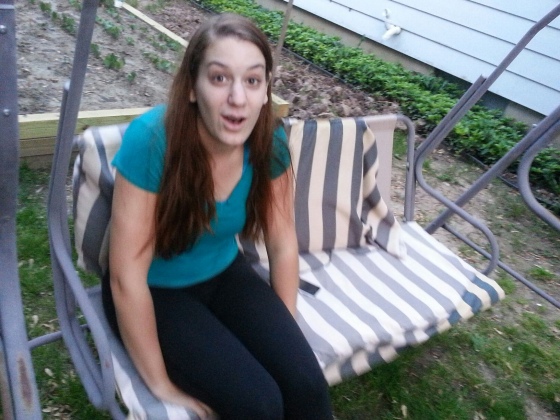 Nerd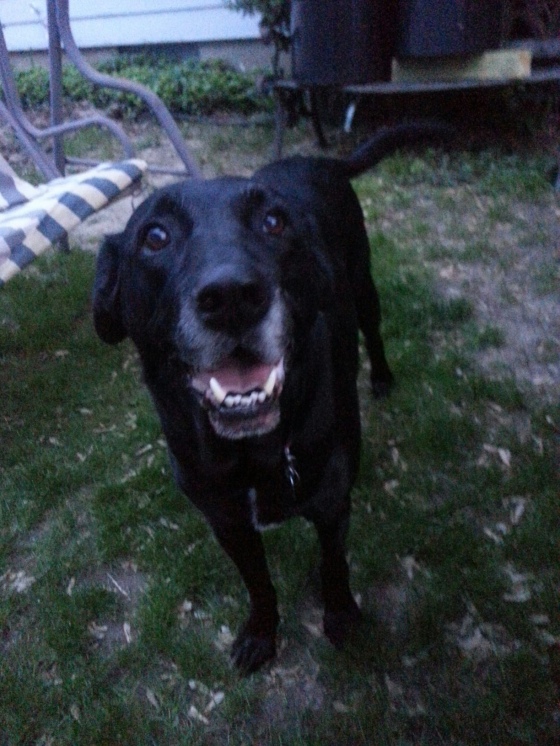 Der beste Hund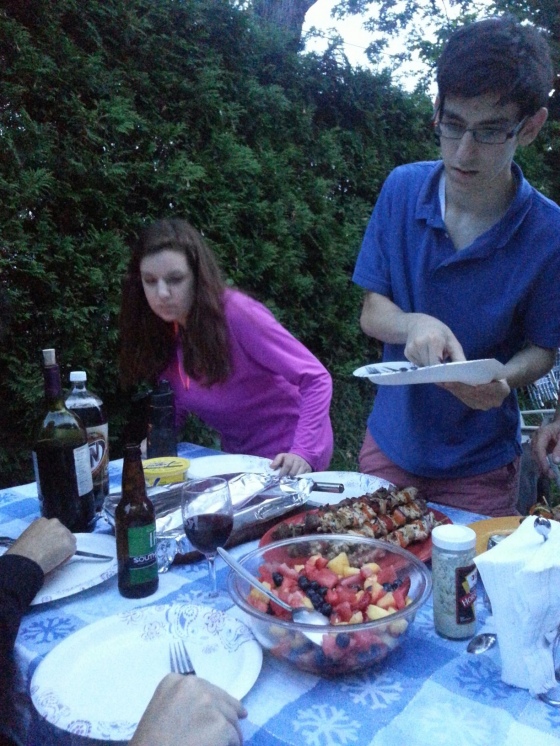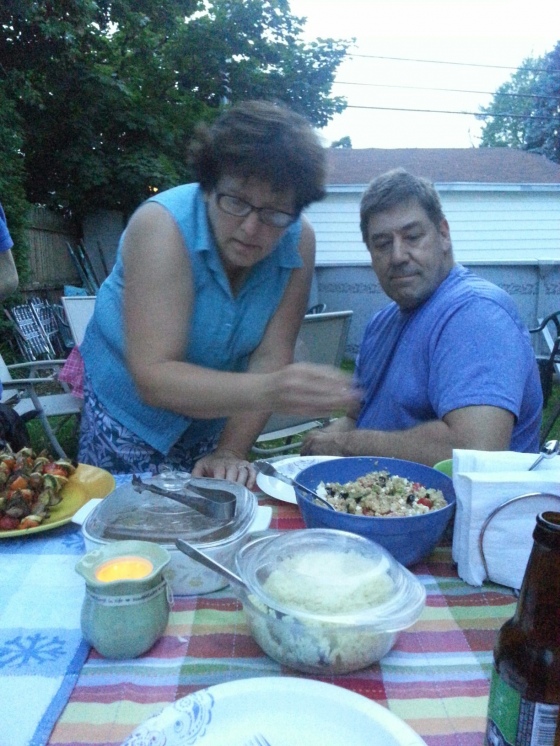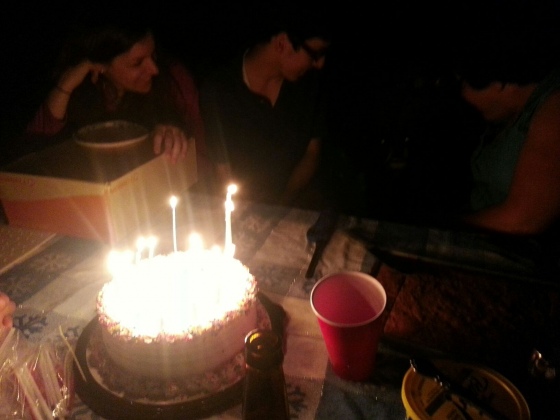 Cake - I wish I recorded it because birthday cake and candles makes Midnight bark along to "happy birthday"


Permalink: Daniel_s_birthday.html
Words: 129
Last Modified: 06/12/14 12:39
Category: birthdays
05/18/14 08:35 - ID#58995
Mary's birthday
After working in the yard, we went out to dinner with my family for my sister Mary's birthday. Well, we struggled to plan something for two hours on the phone first, and then went out to Crust for dinner. We got a cheese, buffalo chicken and gluten-free veggie. Not sure what the gluten bigoted crust was made from but it was amazingly thin and crispy.
Afterwards we headed over to Hardware with Mary and Emily and to hang with
(e:flacidness)
and his friend Ra(sp?)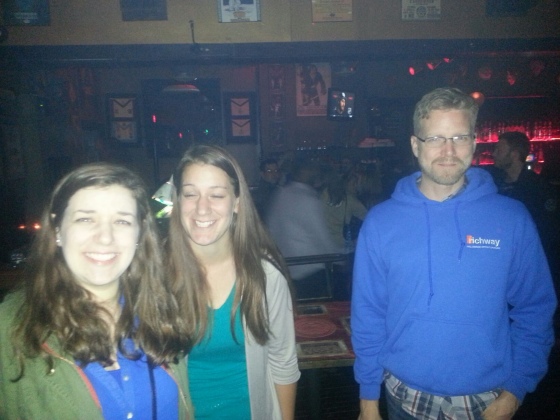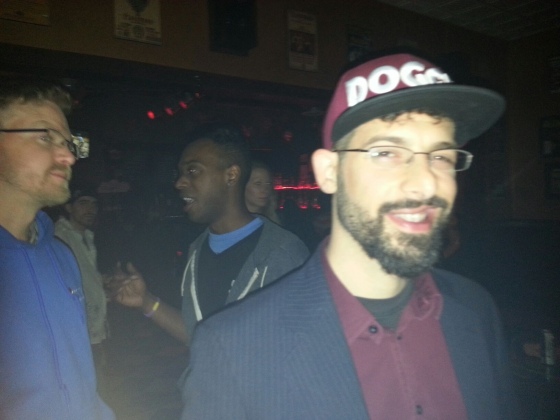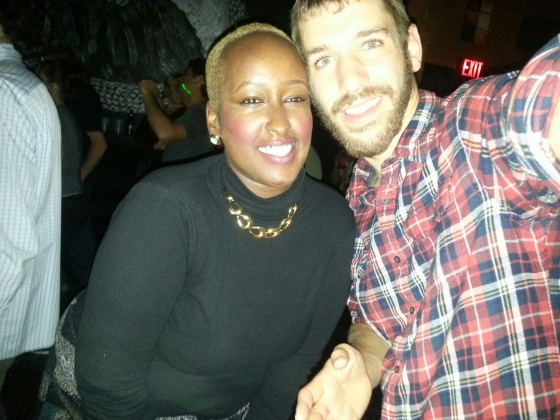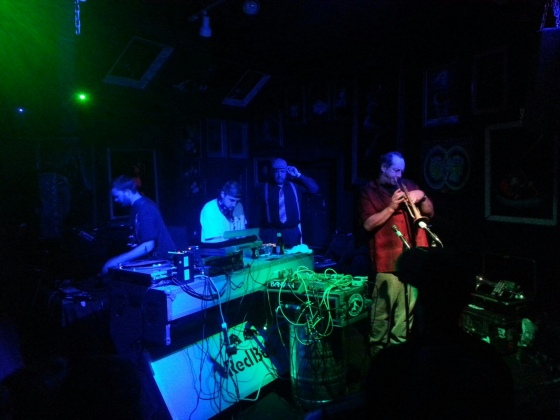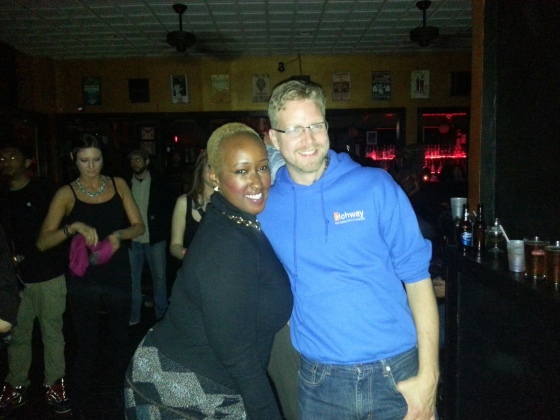 Permalink: Mary_s_birthday.html
Words: 97
Last Modified: 05/19/14 09:26
<-- Earlier Entries