Category: estrip
08/27/15 11:43 - ID#60187
e:strip anniversary
I've now been on
(e:strip)
for two years! It's really crazy how time flies. I've now published over 700 journals, 3274 images, received 287 comments. Not long ago I was just a young
(e:stalker)
in college, procrasturbating at 4 am and reading the journals of
(e:strip)
pers I never met.
I know I've been neglecting
(e:strip)
posts lately but I really would like to write more, similar to
(e:mike,60184)
. Writing about topics other than programming at work is good for me on multiple levels. How often do I write about something non-technical? And even if I do write about programming, it could be a new topic to reinforce or learn more about.
Most of my journals are catalogs/photo dumps of my life and pretty uninteresting. One one hand I like having that virtual record. I do a lot of self-censorship - either by delaying, rethinking and rewriting what I want to write about until it's boiled to a sanitized blurb, or not published at all. I feel that unlike the heady heyday of
(e:strip)
, what you write is more attached to you than before. But honestly, who really cares? This isn't facebook or google who's tracking every word you say to sell your soul to some marketer later. The old posts of
(e:strip)
were much more interesting - sometimes, I click on the random article link just to read them

From now on, I would like to write at least one post a day. Even if I have nothing interesting to write about than some youtube video I saw, or some programming concept that just clicked.
I'd also like to work on updating and developing the site a little -
(e:paul,60191)
just added poop emojis, and there's a lot more that could be modernized (even if it's just on the back end). I'll save that for winter though ;)


Permalink: e_strip_anniversary.html
Words: 317
Last Modified: 08/29/15 04:12
Category: estrip
07/18/14 03:59 - ID#59210
What stops you?
What stops you from posting?






Permalink: What_stops_you_.html
Words: 5
Last Modified: 07/18/14 03:59
Category: estrip
03/13/14 11:55 - ID#58783
Throwback Thursday
Yesterday I was listening to Blümchen (die beste Künstler) with
(e:paul)
and was reading this post that
(e:terry,35355)
wrote about loving her back in 2003.
(just listen to her sing about verrückte jungs - crazy boys. she's amazing, 90's, and she'll earworm you forever)
I read a couple of his other posts and they were redonk. And the other day when
(e:Mike)
was over we were reading some of
(e:paul)
's posts from a less bougie time
(e:paul,32125)
.
It made me think it's pretty awesome that a journal like estrip lets you go back and see what you or someone else was like at different points in their life. Even boring shiz about food or being bored at some bar somehow ends up being fun to read. It's like a record of Buffalo - I know I always came across estrip posts on google before I even knew anyone on it. Emily's brother would see what Paul said about a restaurant before he went there. There's so much written on estrip about Buffalo that otherwise would fall to the wayside.
Seems like there are less people that post now than before. I'm interested in knowing what makes people post/not post and what would change that. Maybe we could chalk advertise again like we tried
(e:joe,58289)
when it doesn't rain the same afternoon. I should try to get my friends to sign up now that facebook is over.


Permalink: Throwback_Thursday.html
Words: 246
Last Modified: 03/14/14 12:39
Category: estrip
11/12/13 05:39 - ID#58289
Walk and Chalk
On Sunday,
(e:paul)
and I took a break from our computing and
(e:terry)
his anime to go out for a walk on a really nice day. We ended up stopping at Hu's for some chalk so we could advertise estrip on the busiest corners.
I think it'd be awesome if more people joined and this place was bumping.
We stopped at the coop for some groceries. I forgot to take pictures, but they were selling organic cucumbers for $3.29 each! That seems insane! I thought of you
(e:tinypliny)
.
We also grabbed some soup from Globe before heading home. The pumpkin curry with coconut flakes was amazing, I love their soup. they also had these desserts that looked amazing - can't remember what they're called.
At home Terry put on the movie Christopher and his Kind, about a gay writer Christopher Isherwood living in Berlin in the 1930's. Paul looked into his life more and apparently he was super famous - he collaborated with Truman Capote.
I had never been up these apartment stairs on North Street before. It was like a little street with a drawbridge at the end.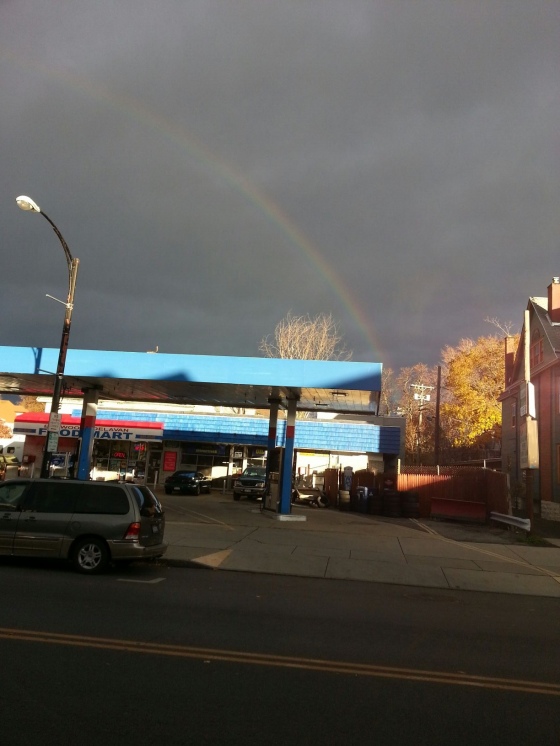 Rainbow, so schwul!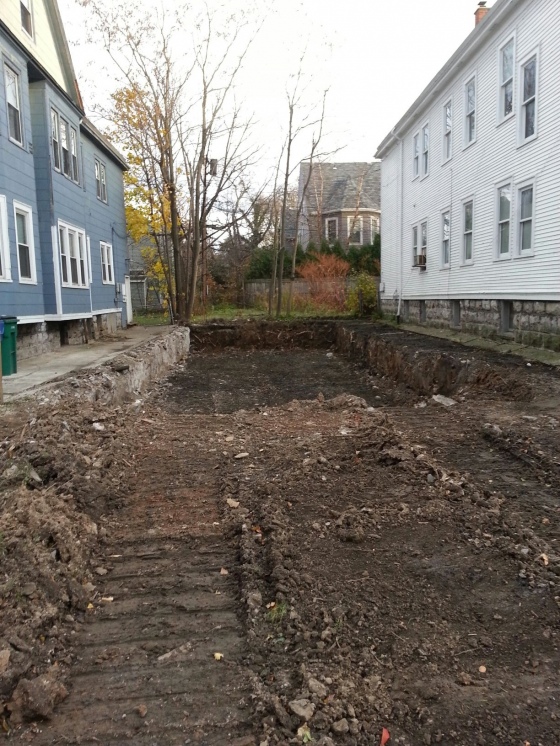 They knocked down a house on Elmwood recently, north of Bidwell - was this on fire? I can't remember.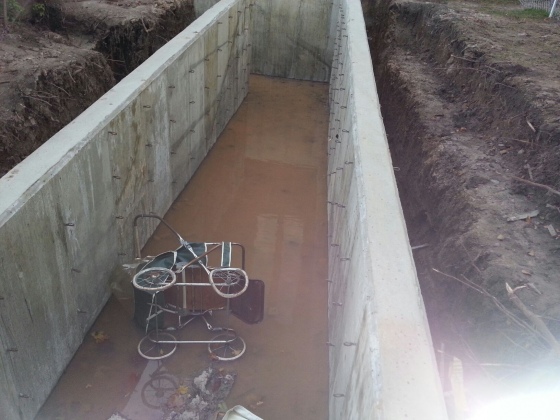 Presbyterian Church construction - concrete formwork that looks like a moat. Someone lost their baby in it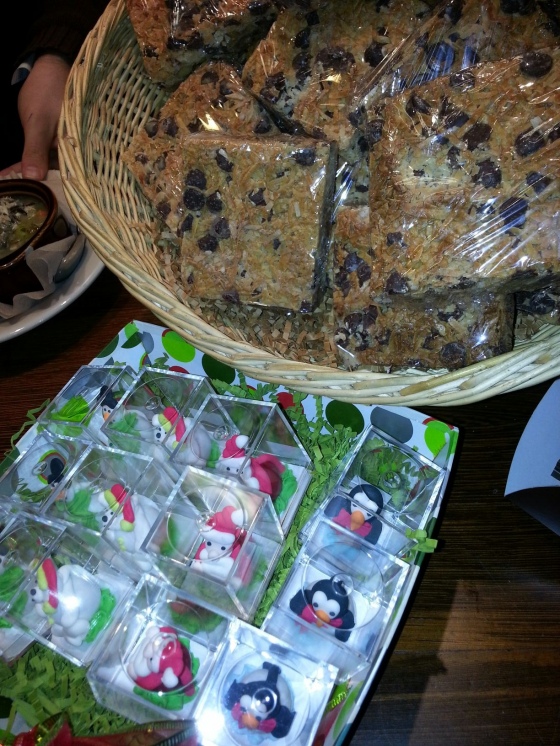 Delicious things and figures made from sugar at Globe - surprised I was able to resist


Permalink: Walk_and_Chalk.html
Words: 251
Last Modified: 11/12/13 09:57
<-- Earlier Entries