Category: plants
01/04/17 12:46 - ID#60746
Botan Buffalo
We took
(e:terry)
's mom down to the tropical temperatures of the botanical gardens last Monday. I have more pictures of the plants there than I'll ever need. Here are a few that I probably haven't posted before, besides the orchids.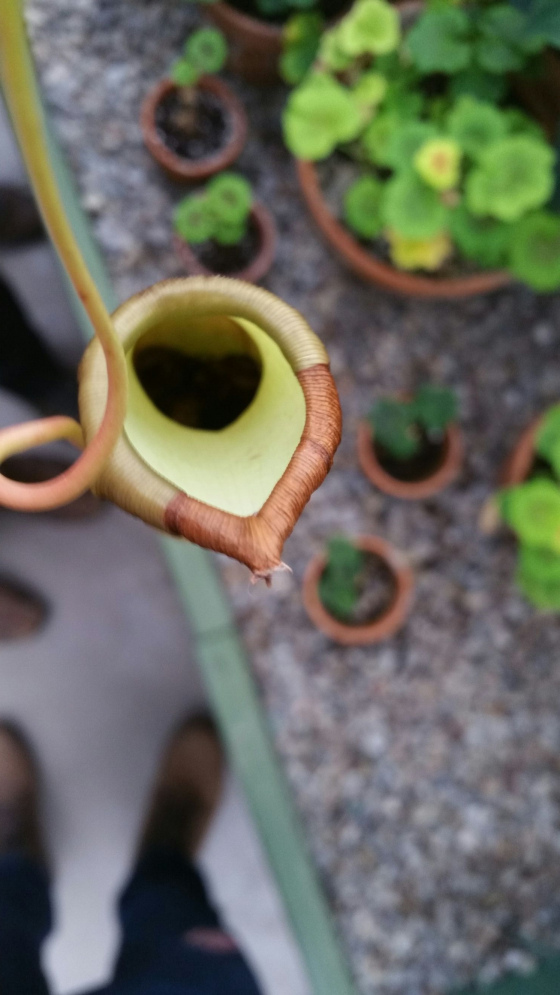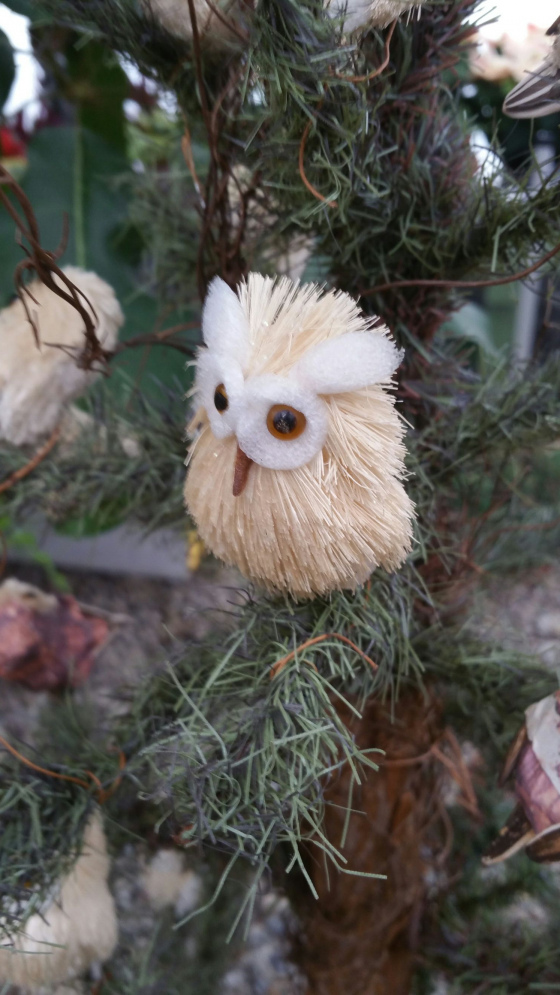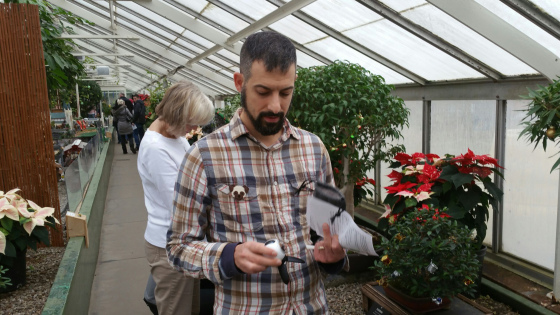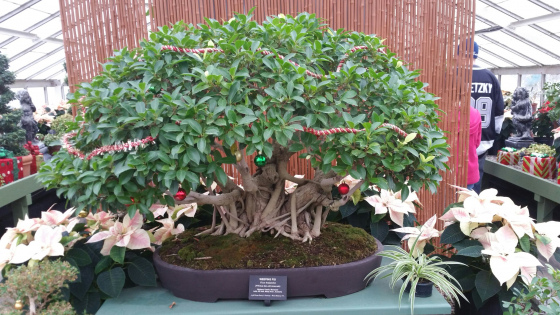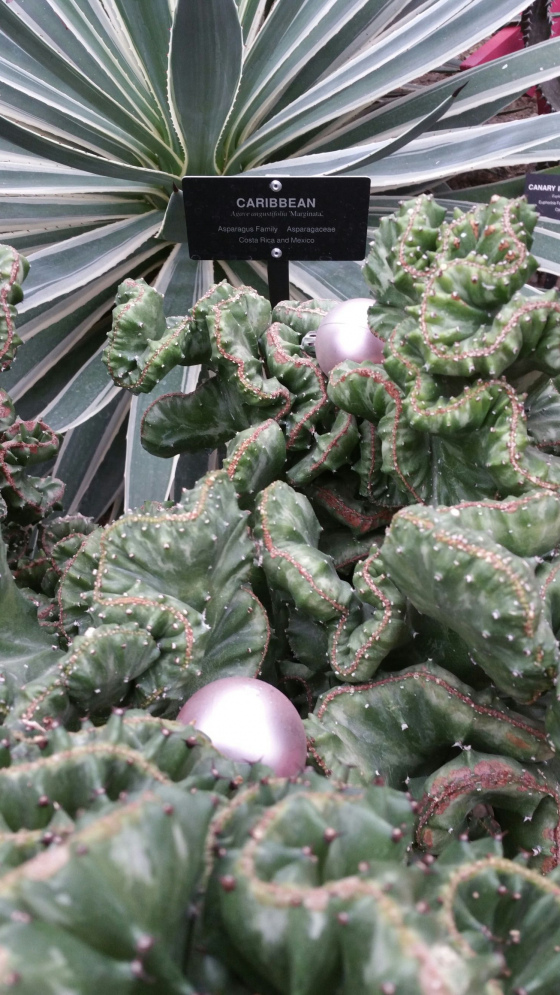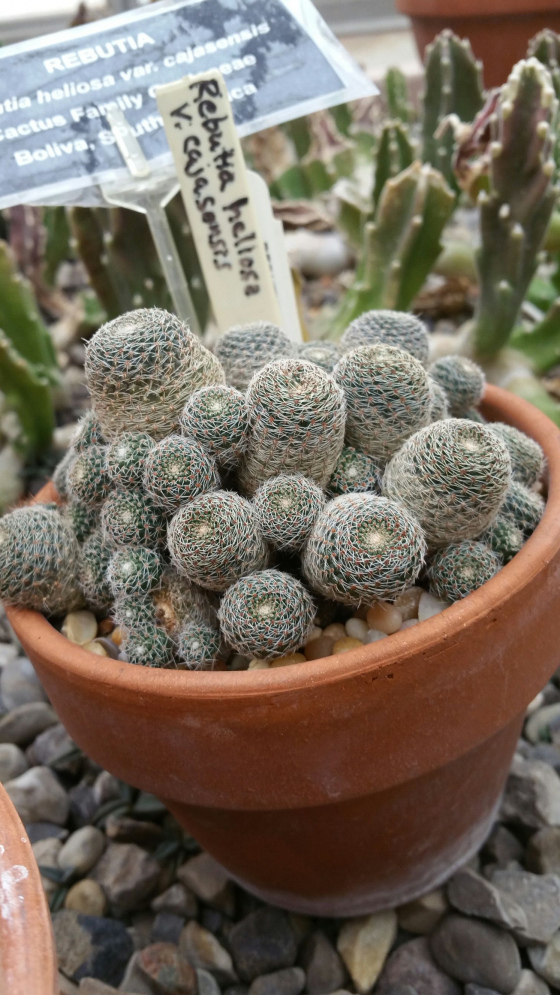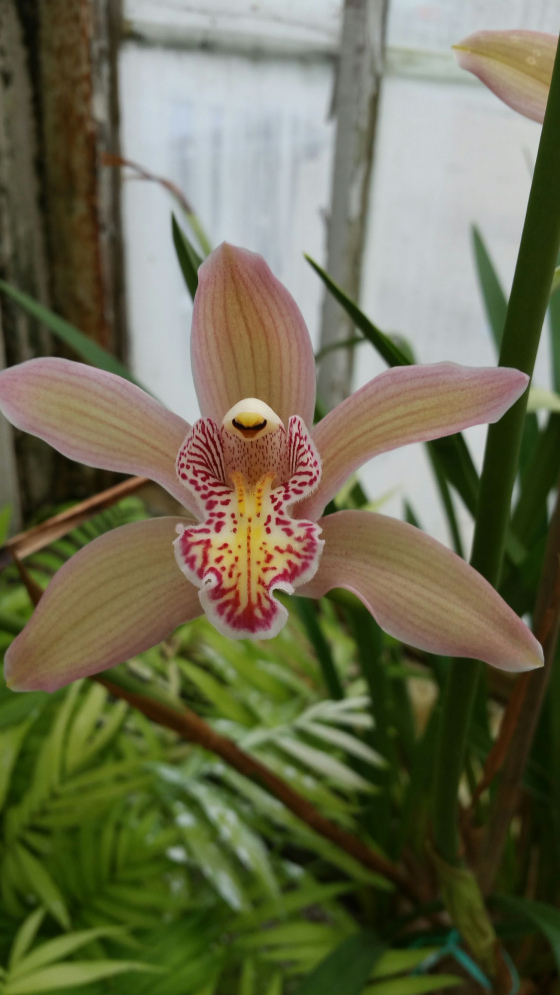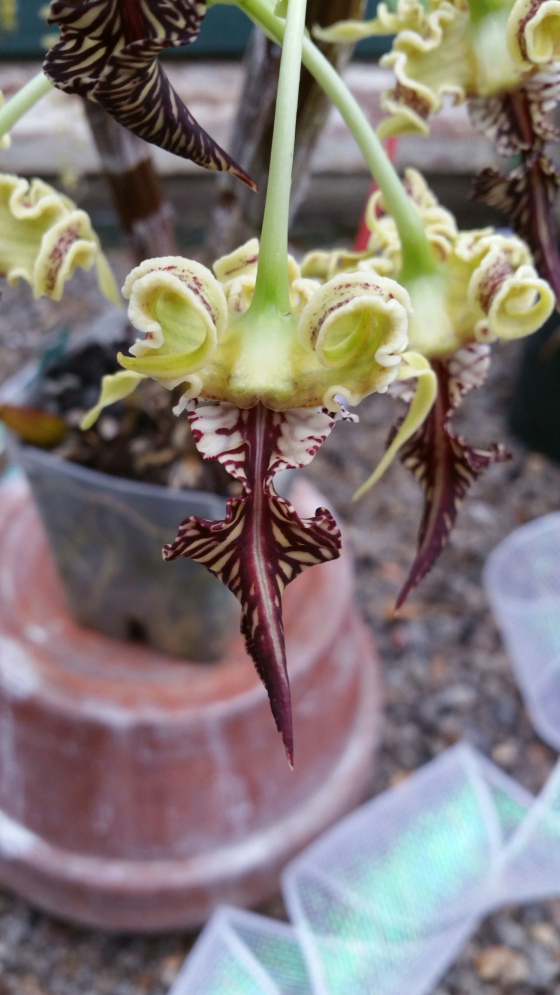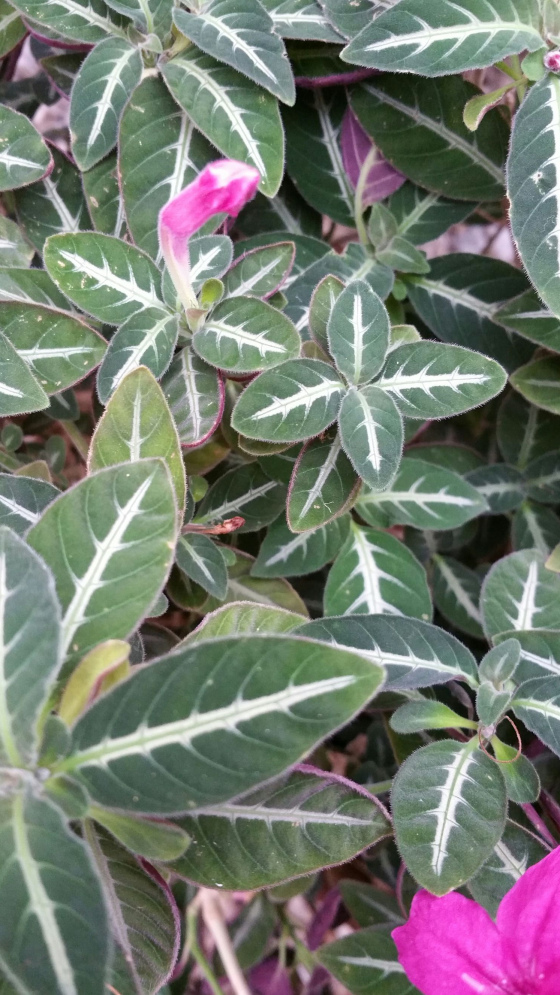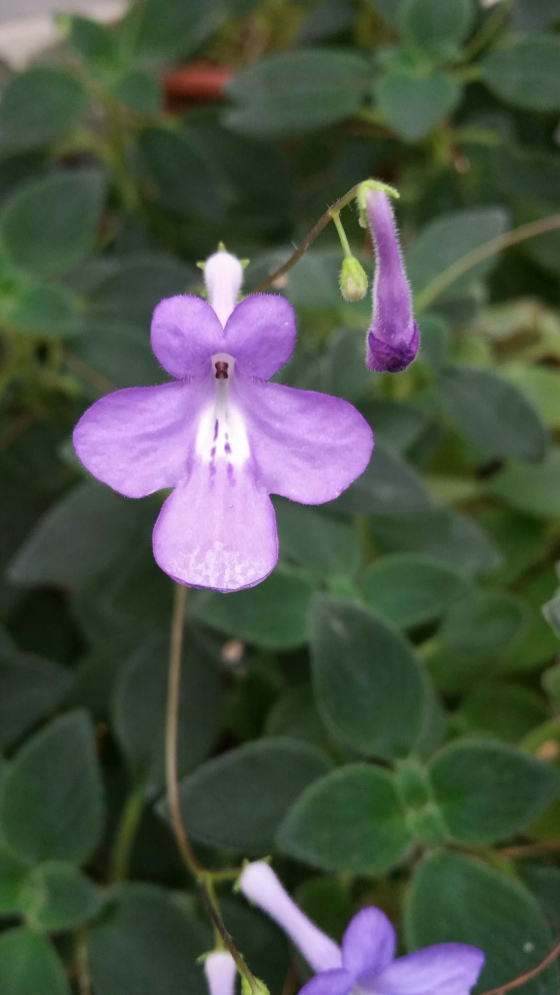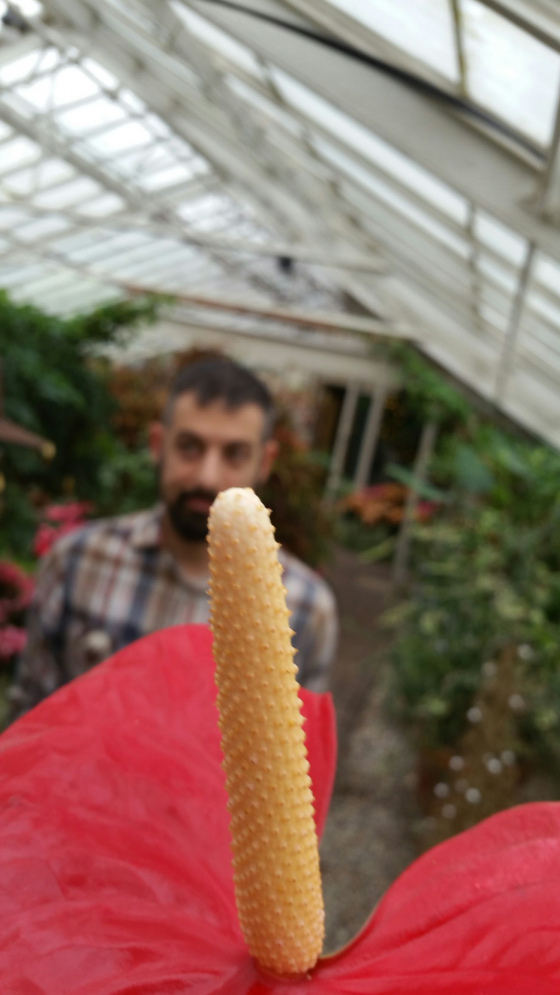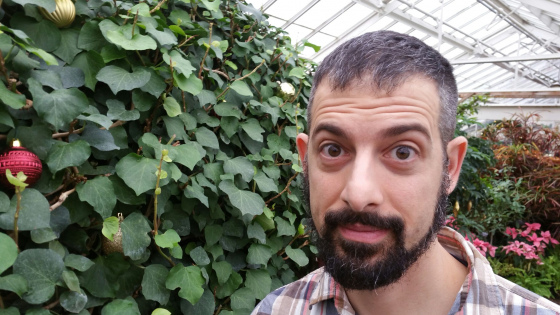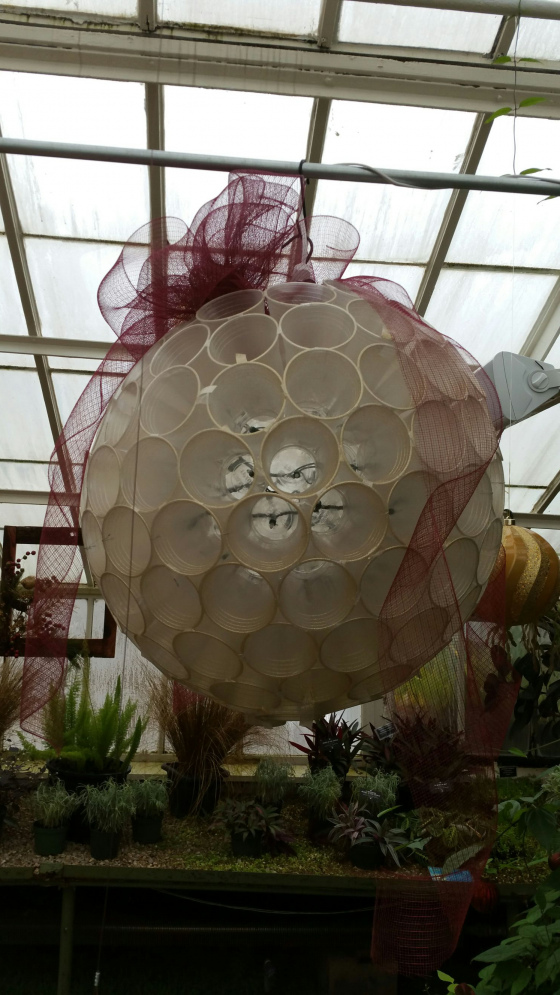 Permalink: Botan_Buffalo.html
Words: 54
Last Modified: 01/09/17 01:17
Category: plants
02/18/16 01:24 - ID#60421
Botanical Gardens
On one of the coldest days of the year, of course
(e:Paul)
and I go to the Botanical Gardens with
(e:hodown)
and Zoey.
A bunch more desktop style background picture taken. It's so easy to take nice pictures on a sunny day there.
I noticed a bunch of the orchid plants have flowers that look like large insects. I wonder if they were selected for that intentionally by gardeners or of it was natural.
the citrus plants were done fruiting there. They had ponderosa lemons which are huge - Paul wants to buy 20 of them.
Prickly pear cacti remind me of Basra. I wonder how his winter in the desert was.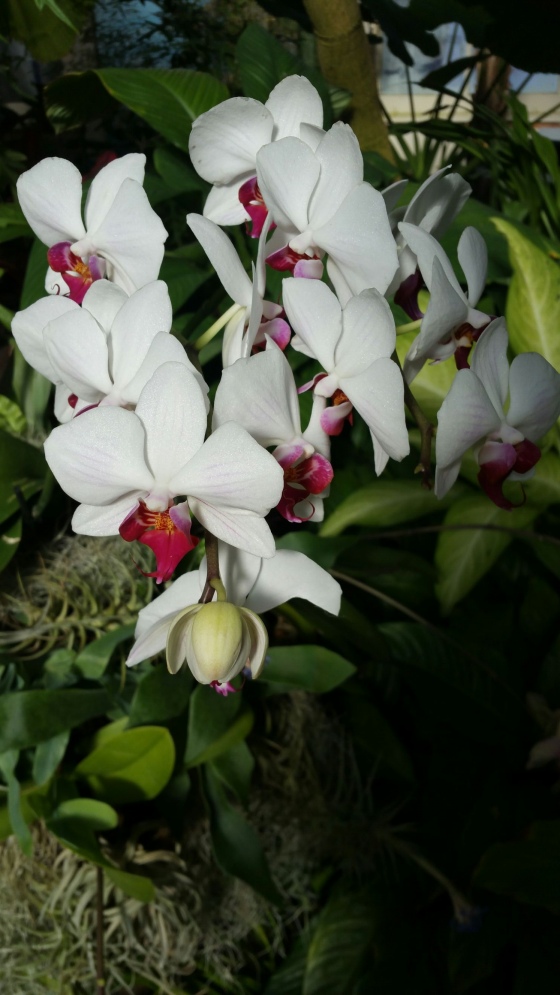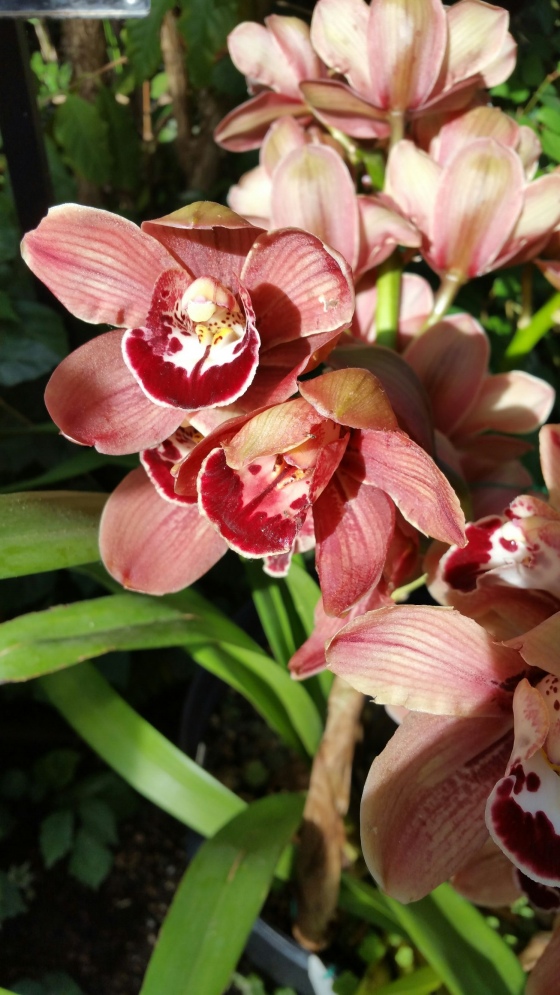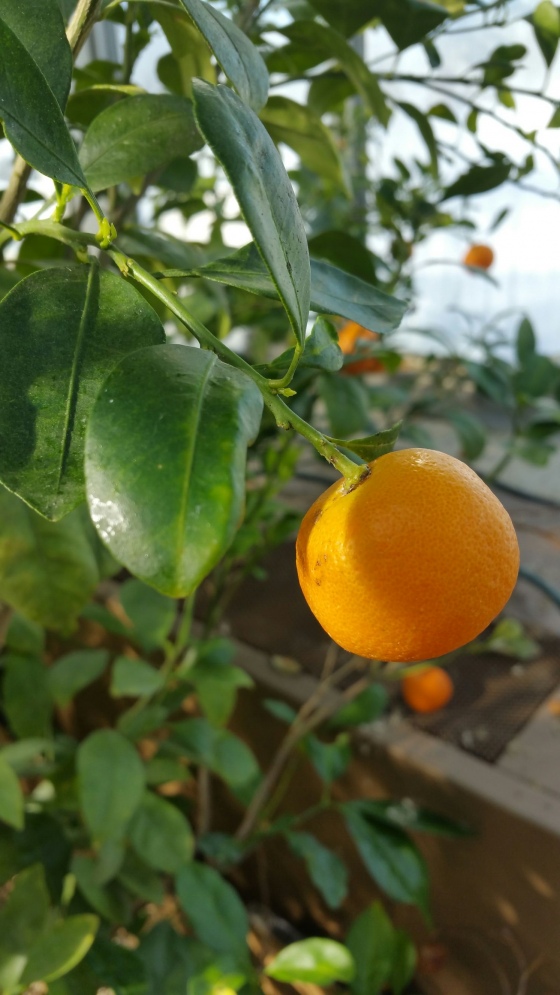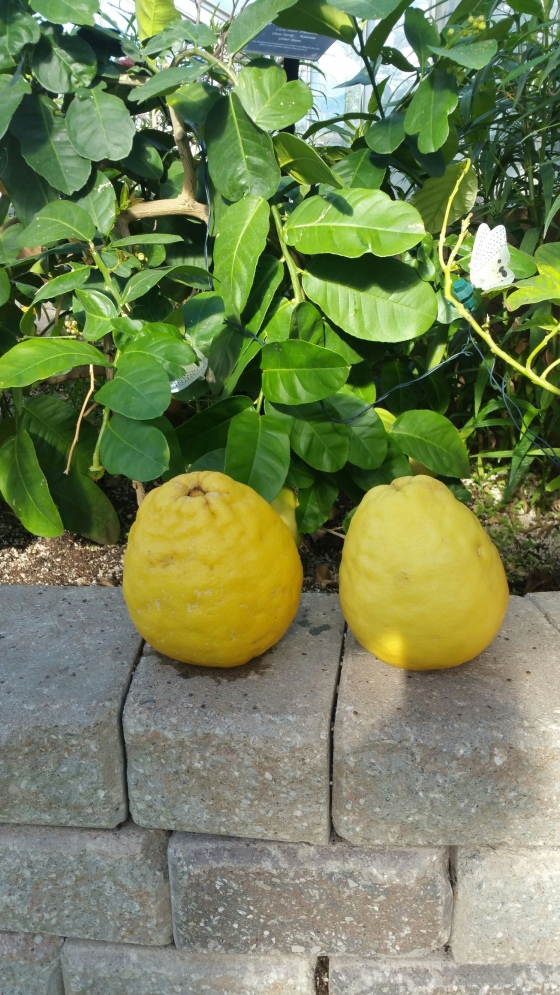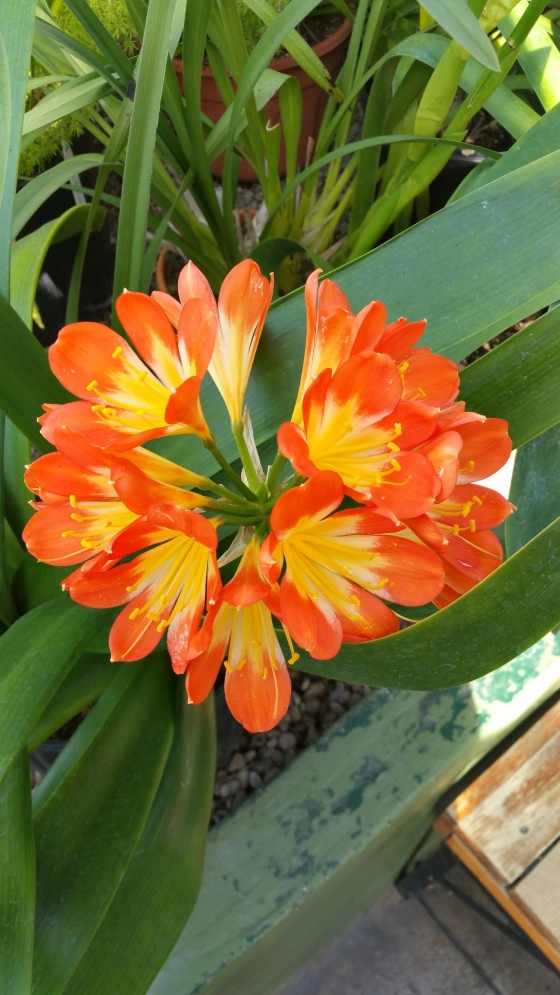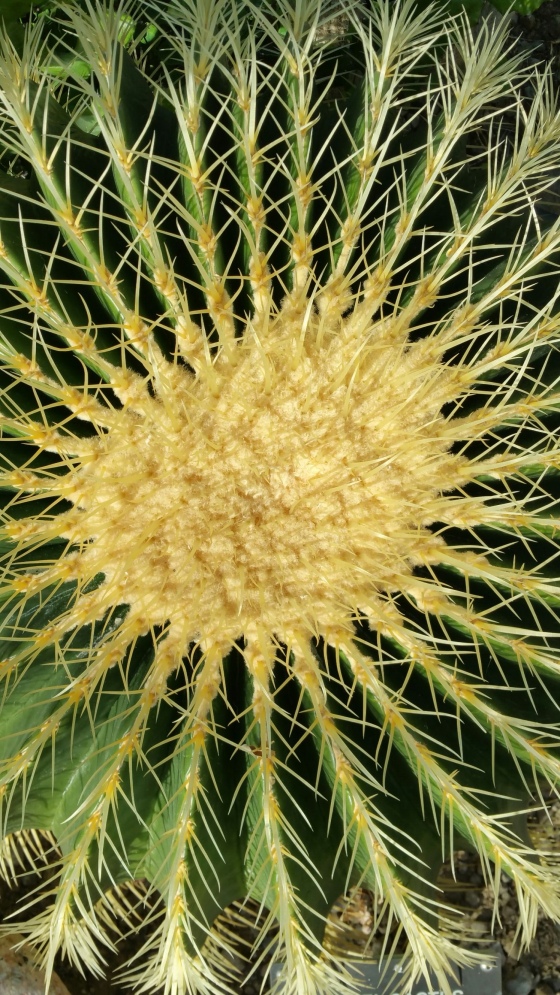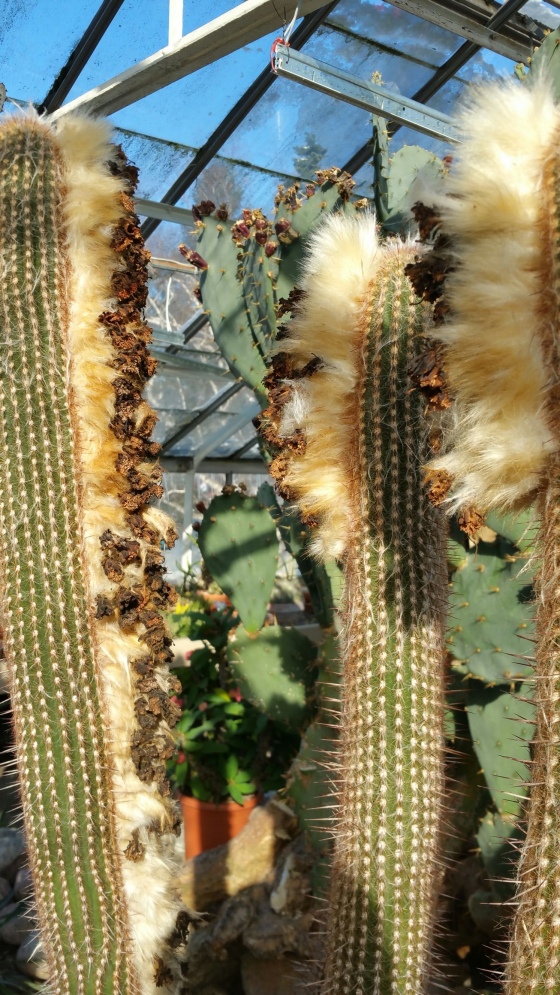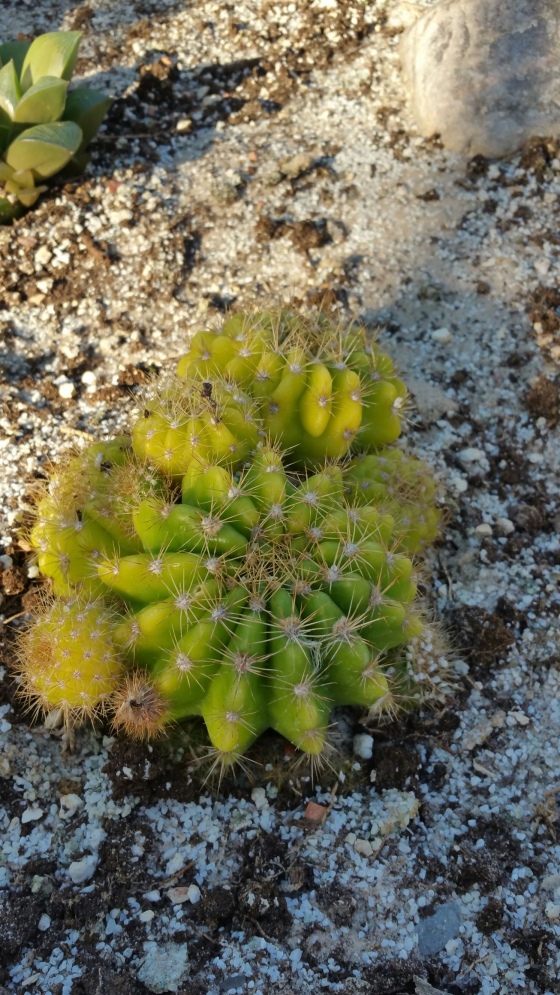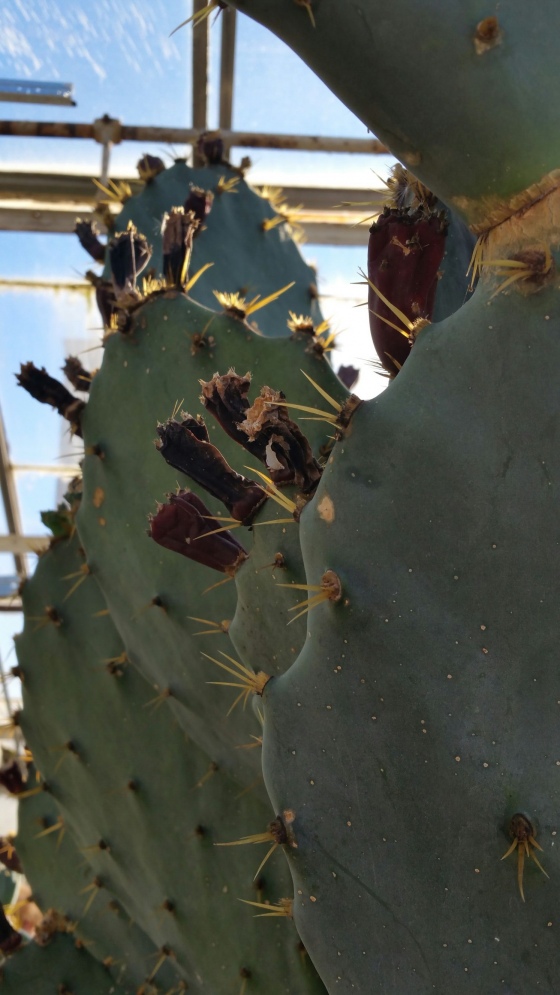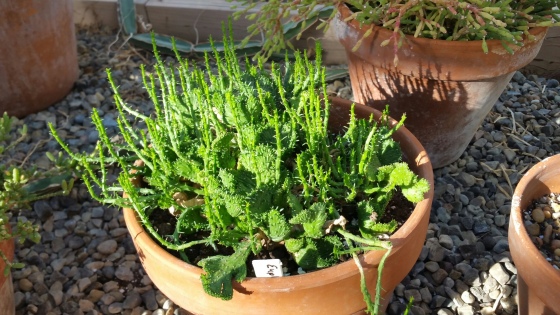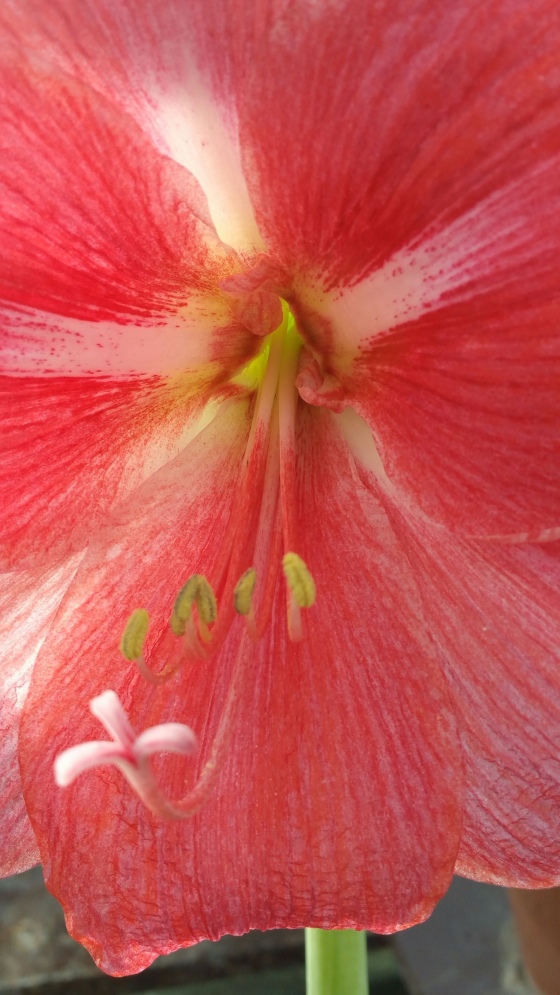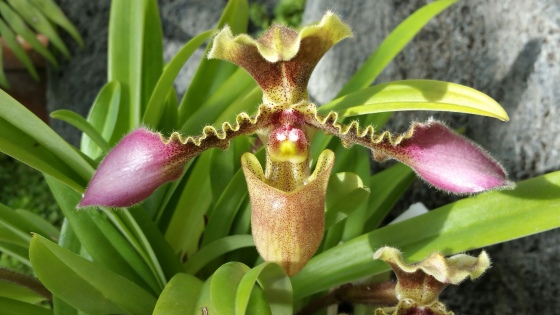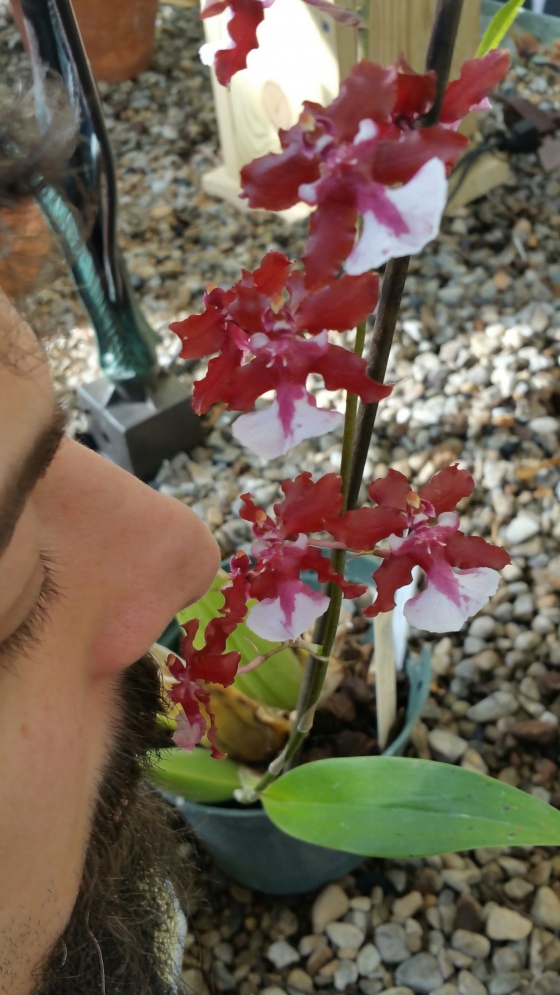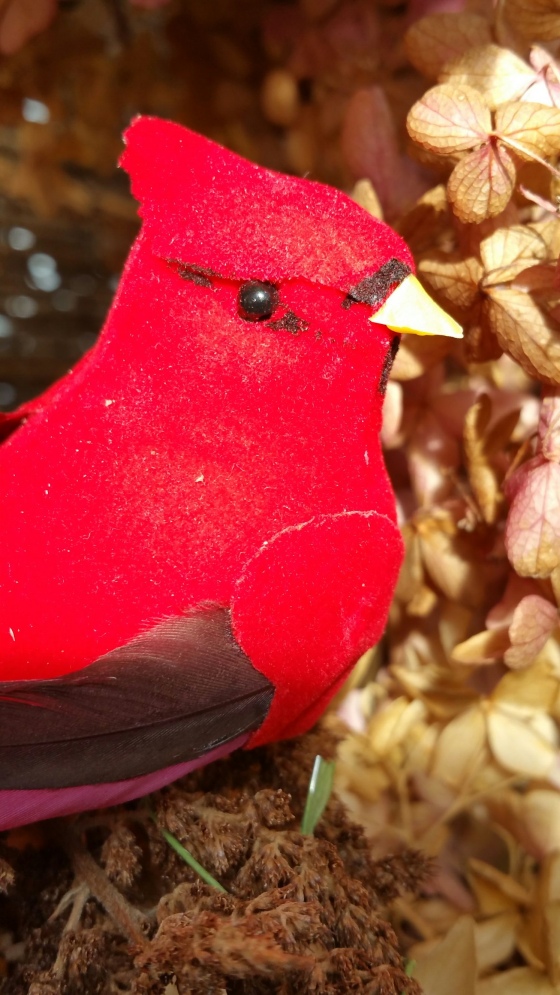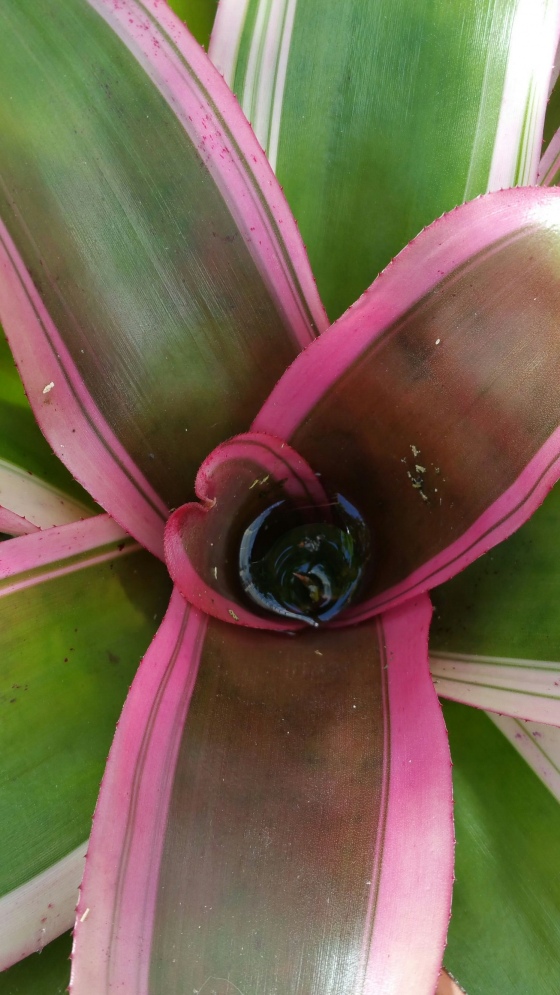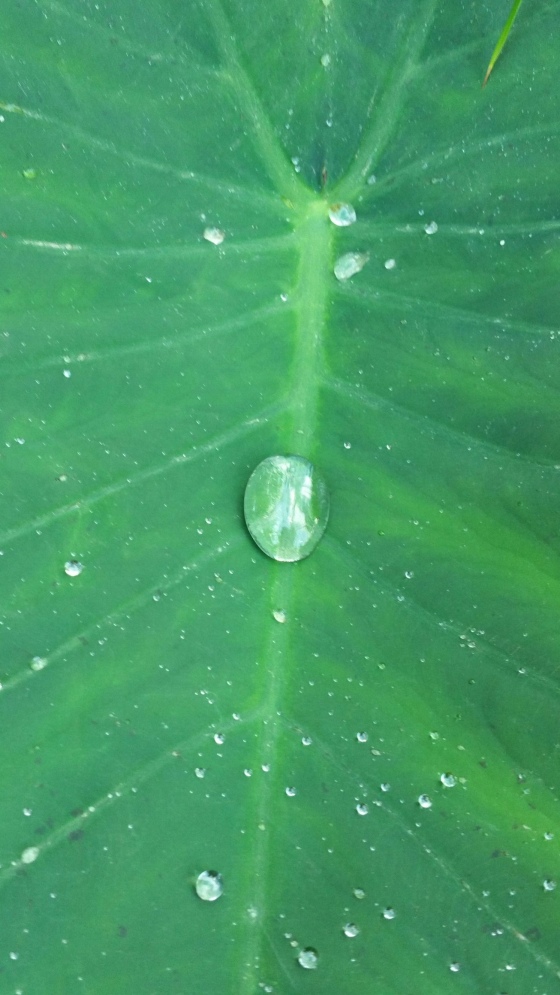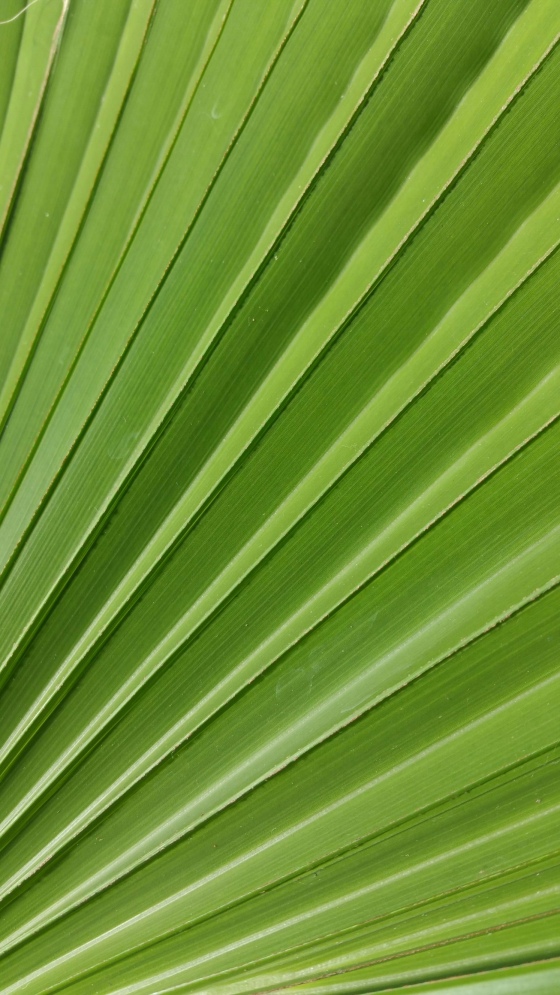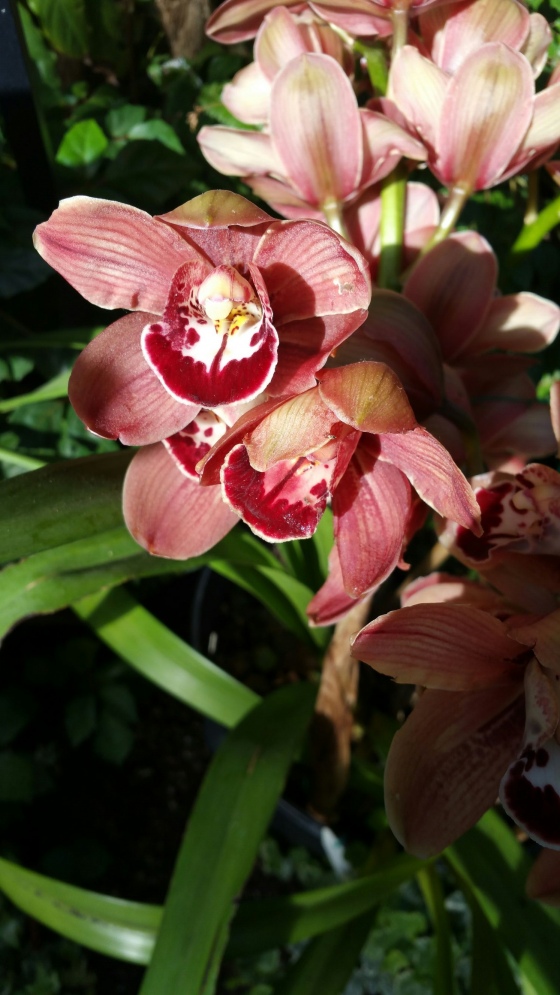 Permalink: Botanical_Gardens.html
Words: 132
Last Modified: 02/18/16 01:24
Category: plants
08/03/14 11:18 - ID#59268
Giant hogweed
I had never heard of this plant before, but tonight my mom warned me to look for this on our hikes. It's a giant plant that looks similar to Queen Anne's lace when in bloom, but with a sap that will destroy your skin. These pictures from the DEC show a leg burned by the sap. Their map shows that there are tons of reported sightings in Erie County. If you find one, you're supposed to report it so they can document and eliminate it. I want to keep an eye out for them now.
Wikipedia says the toxin is furocoumarins, which enters your cells nucleus, bonds with the DNA, and kills the cell. Feel like going camping now
(e:mike)
?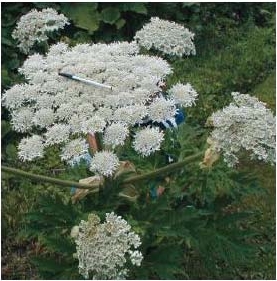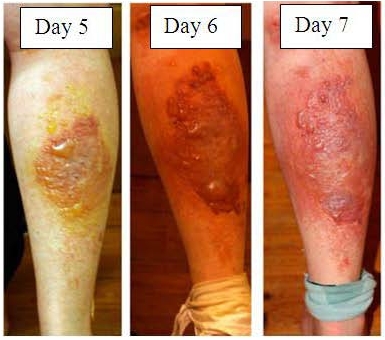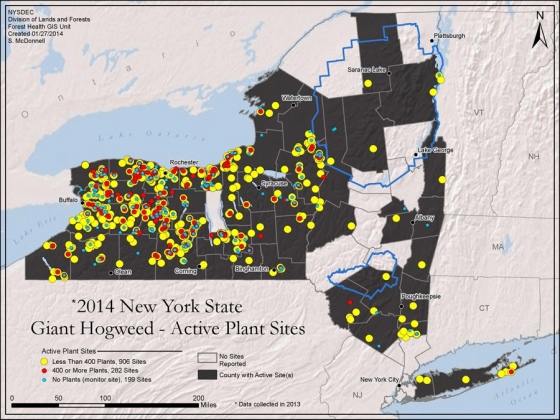 Permalink: Giant_hogweed.html
Words: 134
Last Modified: 08/03/14 11:34
Category: plants
06/17/14 11:00 - ID#59105
Sprouted grapefruit
I was eating this giant grapefruit at work today, when I noticed it tasted awful. I got to the middle and found all these sprouted seeds. I planted one at home. Maybe we'll be growing grapefruits 10 years from now?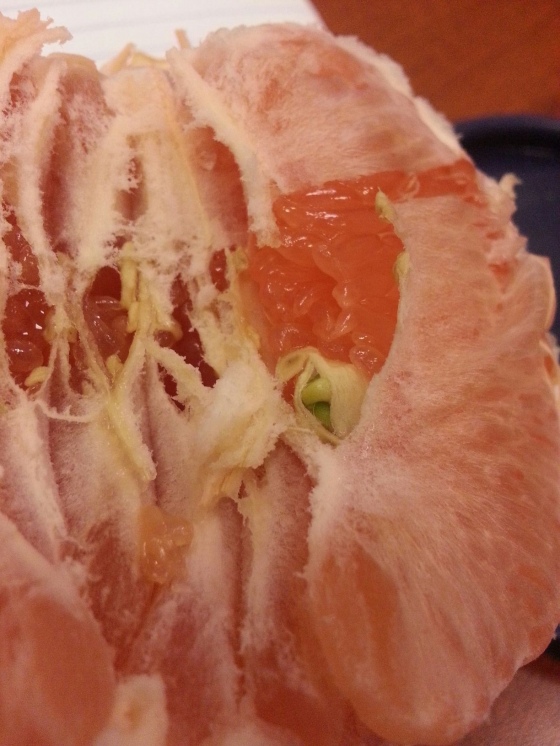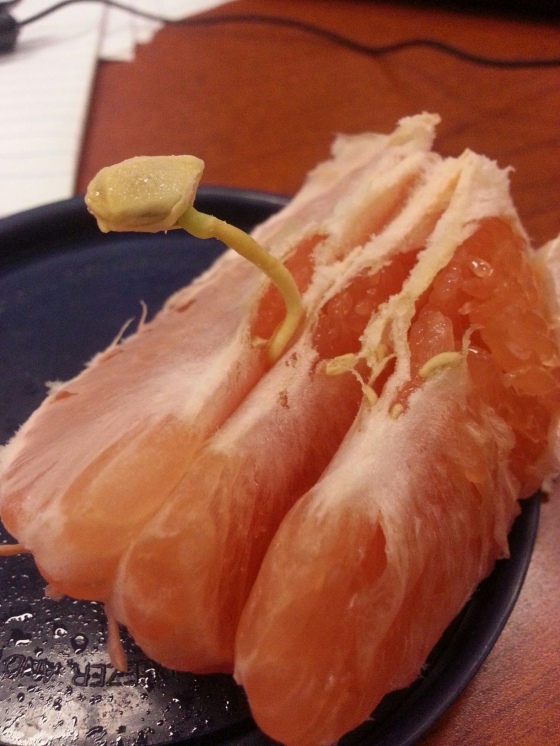 Permalink: Sprouted_grapefruit.html
Words: 47
Last Modified: 06/19/14 11:05
<-- Earlier Entries