Category: food
02/05/22 02:35 - ID#60880
Ethiopian at West Side Bazaar
(e:terry)
and I took a walk to pick up the car from getting the exhaust repaired at Forest Automotive. Side note, they are the only auto repair people that haven't felt like a complete scam. Pretty honest assessments, they give you estimates for the short-term cheap fix and the long-term real fix.
So after picking up the car we stopped at the West Side Bazaar for Abyssinia Ethiopian and a Sudanese stand I hadn't tried before. The veggie platter is so good.
I miss going to Fast and Tasty on Allen multiple times a week.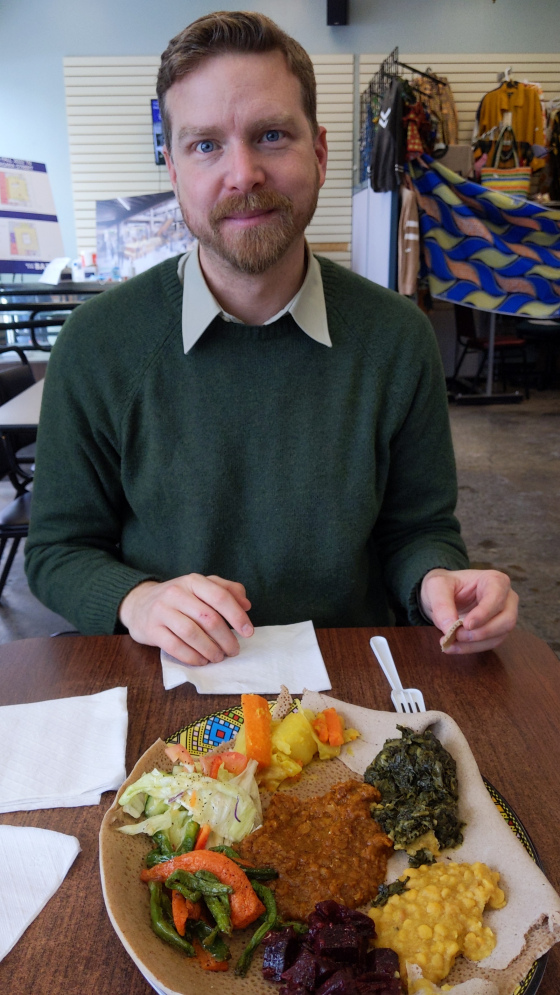 Permalink: Ethiopian_at_West_Side_Bazaar.html
Words: 98
Location: Buffalo, NY
Last Modified: 02/05/22 02:50
<-- Earlier Entries