Category: bugs
10/29/16 10:43 - ID#60702
Scooter sympathy
Do you ever have simpathy for the centipedes your house? (I know you don't
(e:mike)
) I caught this one in the yellow room and felt bad as he kept trying to squiggle his butt up the container.
I avoid killing them and usually let them out either in the grass across the street or a few houses down. I think that they'd try and head inside where it's warm. If I left them in our house they likely get caught in spider webs.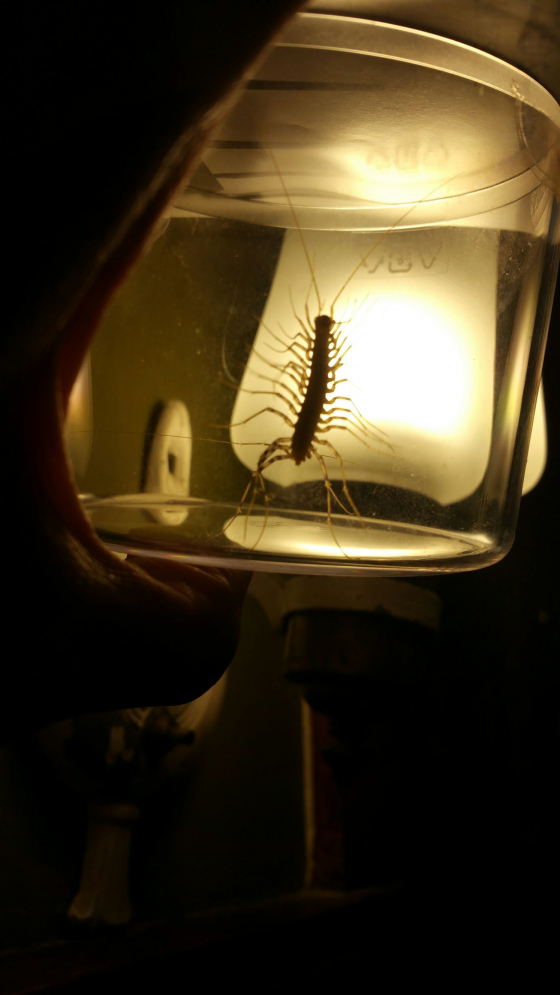 Permalink: Scooter_sympathy.html
Words: 85
Last Modified: 10/29/16 10:48
Category: bugs
11/01/14 06:35 - ID#59534
Petrified scooter
While moving the server back into the basement with
(e:paul)
, I cleaned up a few cobwebs with a stick. Like some sort of disguting cotton candy, I wrapped it around a stick. Somehow I found this petrified scooter who managed to get caught in a web.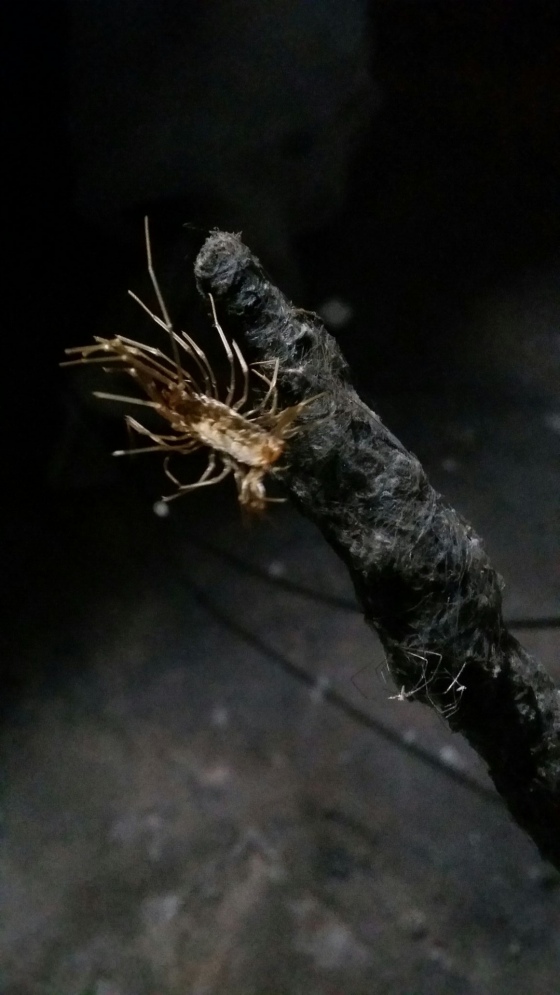 Permalink: Petrified_scooter.html
Words: 50
Last Modified: 11/02/14 09:01
<-- Earlier Entries