Category: wanderlust
02/18/07 09:53 - ID#38203
Frozen hikin by the Falls
There was that report on the news about the doofus who nearly fell into Niagara Falls trying to retrieve his cell phone. I wandered up to see the level of stupidity for myself today. If you go out to Goat Island for optimal Falls viewing, you can traipse to the upper viewing area. Most things are closed and you are blocked by snow and gates from going to the lower area. This doesn't stop chuckleheads from standing atop the snow and posing for photographs, stupidly not realizing that with one false step they are in for a real view, if you know what I mean (and I think you do).
Since this is offseason, a lot is unspoiled, just a few paths created by passing footprints. It seemed like a good place to go play with the new camera.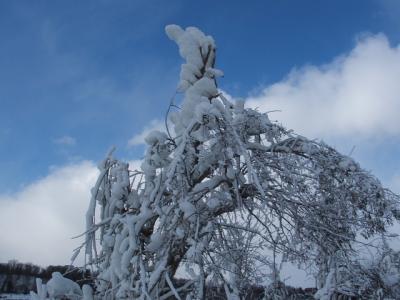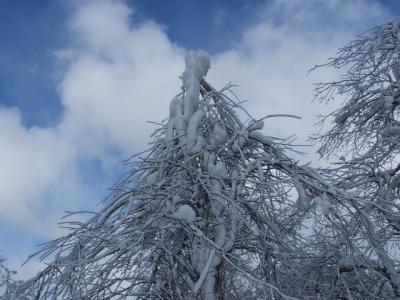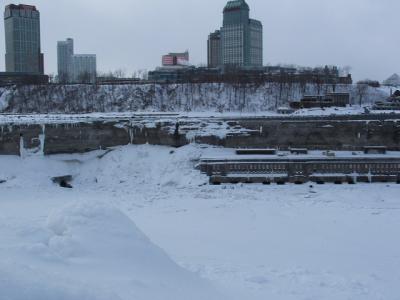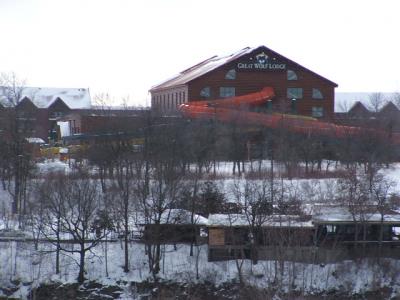 Can you imagine having that waterslide out your hotel room?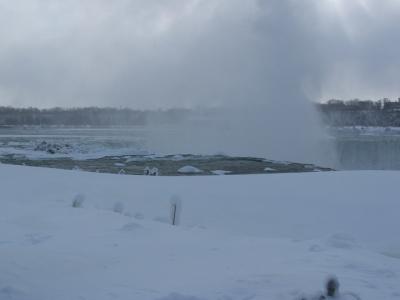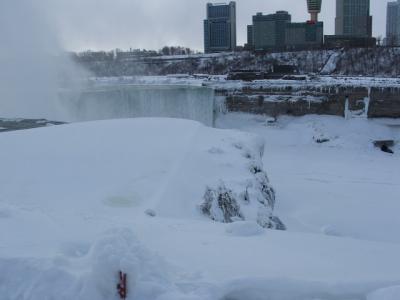 Permalink: Frozen_hikin_by_the_Falls.html
Words: 161
Category: wanderlust
09/17/06 01:49 - ID#29595
Long walk off a short pier
Took a stroll with the youngins to a largely unspoiled spot in the middle of spoiled yesterday. Went to 3 sisters island in the falls. We drove up and parked in the northern Goat Island parking lot where since it is after Labor Day, there was no College freshman to college my eight dollar parking fee. When you get out of the car there is a path right there that takes you along the river's edge. What I like about three sisters is that the parks people connected the islands for foot traffic and stopped. No souvenir stands, just unspoiled evolution. Doesn't mean you can't see the spoilage, just that you have a little room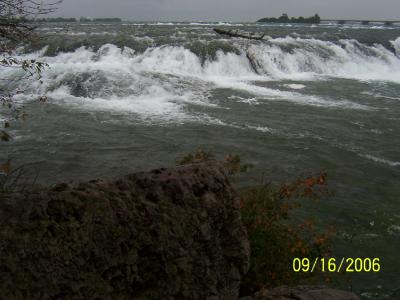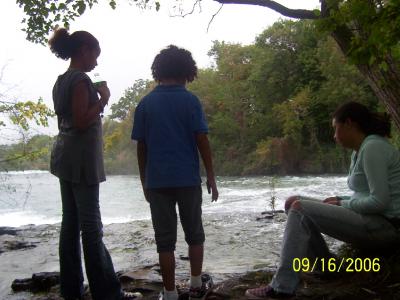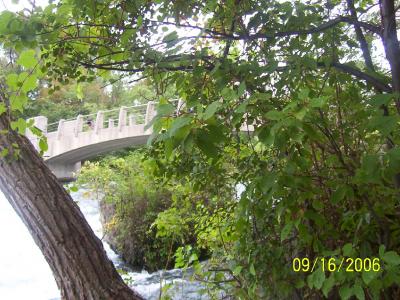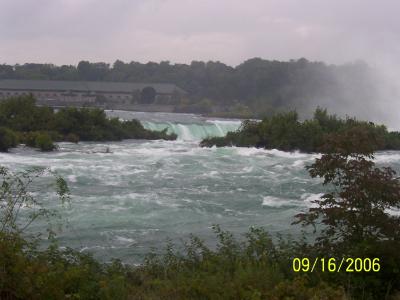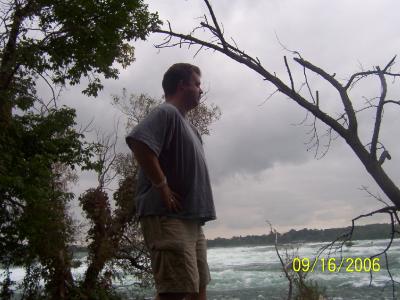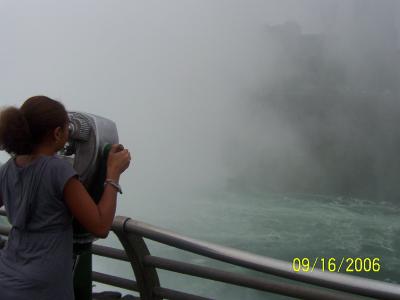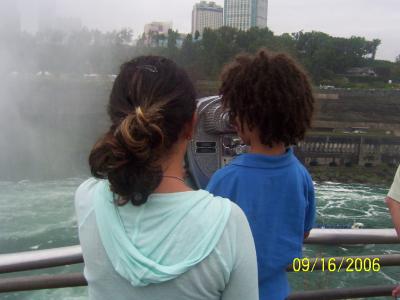 One of them spiritually refreshing days, we walked down to the gorge's edge. That's my guys running the viewfinders. The walk back was good. I felt centered again and my legs were abuzz with just the right amount of exercise that I wouldn't make a noise each time I stood up today.
Nice day.


Permalink: Long_walk_off_a_short_pier.html
Words: 176
<-- Earlier Entries