Category: life
02/08/13 06:16 - ID#57208
365 days later
My little monkey turned a year old this week. It's crazy how quickly and slowly time has passed. It's very Dr. Who. To sum it all up, this fantastic advert by Fiat....

Happy Birthday my little monkey!


Permalink: 365_days_later.html
Words: 45
Last Modified: 02/08/13 06:16
Category: life
03/13/12 01:53 - ID#56217
hurray for breast pumps
Tobie is old enough we could try introducing a bottle here and there. I was able to express milk so Rory could do one mid night fee at the weekend, allowing me a bit of uninterrupted sleep. I felt so much better!
Tobie took a few tries to get the hang of it but succeeded in the end. We'll just do it on the weekends for now. In another month we might actually get to go on a date longer than an hour and a half.
We took our first trek into London last Friday to visit the office peeps. Here's the two of us outside the building.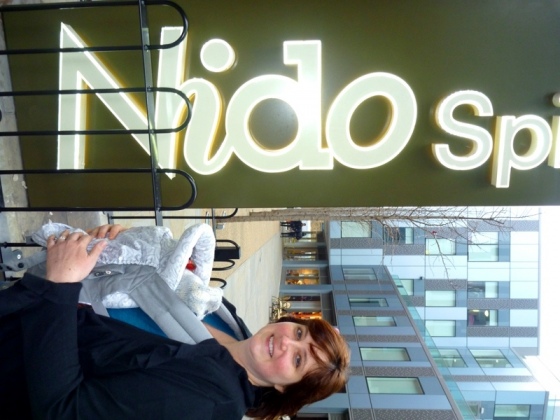 Permalink: hurray_for_breast_pumps.html
Words: 111
Last Modified: 03/13/12 01:53
<-- Earlier Entries