Category: baby
02/23/12 01:41 - ID#56112
infections
So last week Tobie's belly button hole got infected. Had to cleanse and treat it with antibiotic for 1 week. It's looking so much better. Had it checked out today and he got a thumbs up. Woohoo!

I on the other hand appear to possibly have developed my own infection in my stitches. Joy. They took a swab today so we'll find out for sure on Monday. All I know is I don't feel great. Boo hiss.



Permalink: infections.html
Words: 76
Location: Niagara Falls, NY
Last Modified: 02/23/12 01:41
Category: baby
02/05/12 05:31 - ID#56031
stickybean's arrival
Tobie Joshua Webber
born February 4th
4:10am
8 lb. 11 oz.
All natural birth (honestly not by choice) but worth every agonizing moment once he was placed on my belly! Nothing can describe the instant unconditional love that overwhelms you.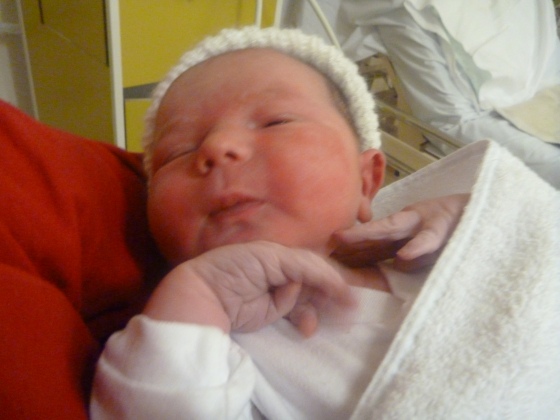 Permalink: stickybean_s_arrival.html
Words: 40
Location: Niagara Falls, NY
Last Modified: 02/05/12 05:31
<-- Earlier Entries