Category: food
04/14/14 12:38 - ID#58903
Breadhive launch
After the unhoardathon
(e:paul,58896)
, we rode our bikes over to Baynes for the Breadhive launch. The bakery space was a cool little store front in the middle of a bunch of houses. Maybe it was the weather but between the crowd and the fact that pricey real estate is two blocks away it seems like the street about to get real gentrified.
We met up with
(e:heidi)
and
(e:dianne)
. Some Buffalo Rising writer asked us for a quote but we didn't have anything to say. I said he could use my name if he could come up with something good, though.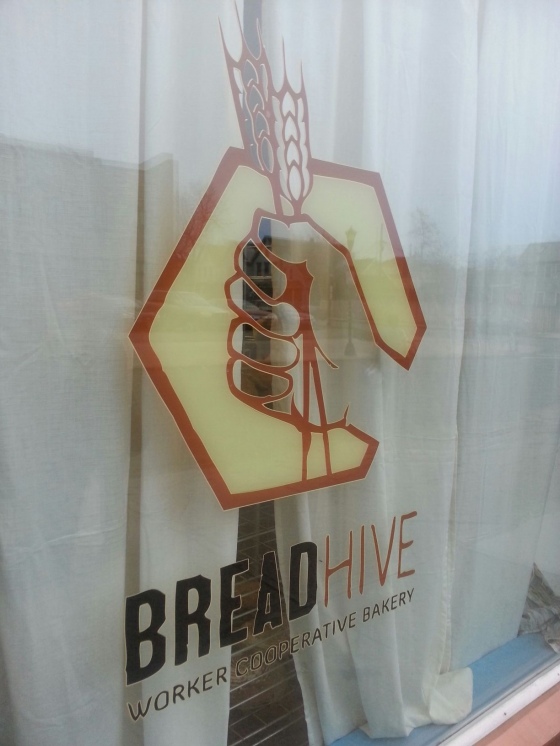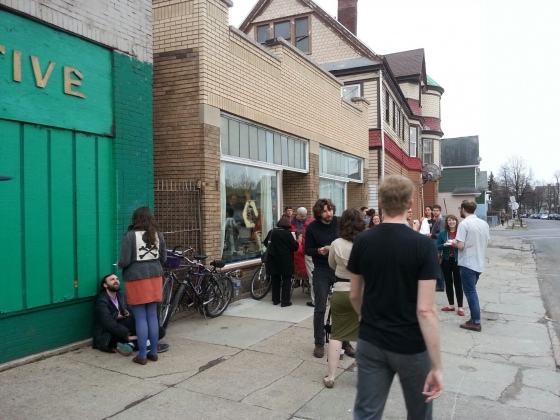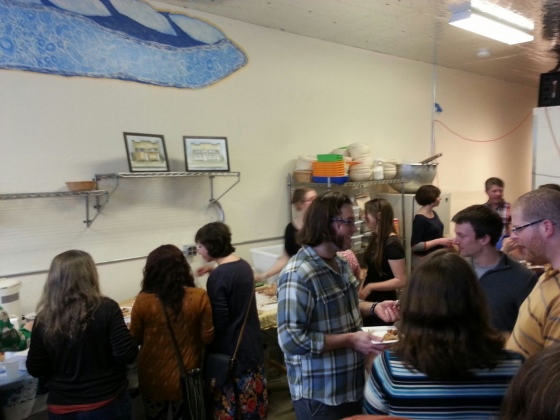 They had a bunch of different breads, granolas and spreads. My favorite was definitely the rug bread - it had all these different types of seeds in it, apparently a lot of rye.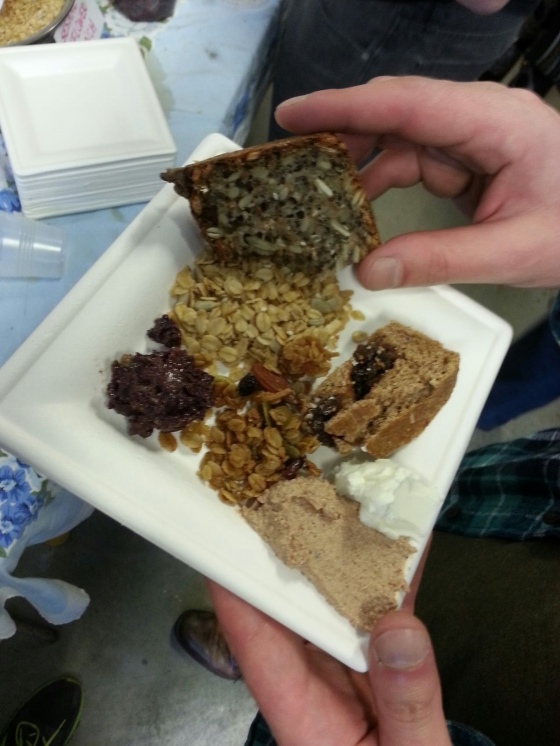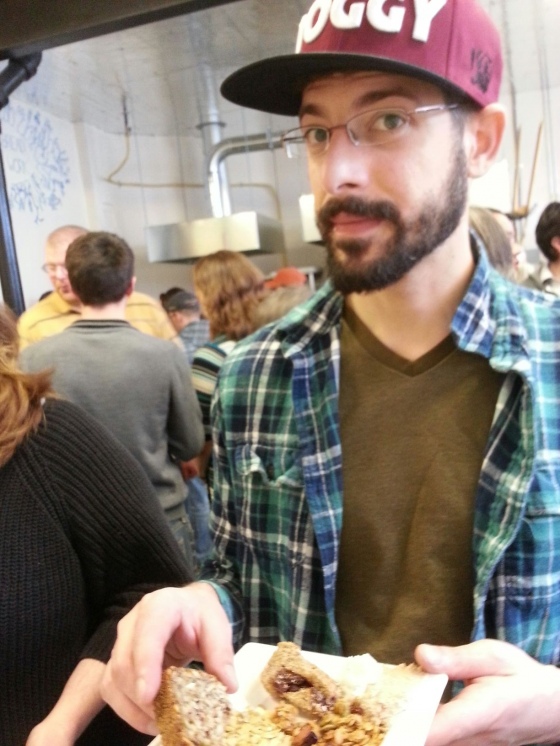 Permalink: Breadhive_launch.html
Words: 166
Location: Buffalo, NY
Last Modified: 04/17/14 12:40
Category: house
04/14/14 12:37 - ID#58902
Spring clean up
It was so nice out Saturday,
(e:Paul)
(e:Terry)
and I were finally able to get something done outside. The garage apparently has been a hoarding place for the past 7 years and even before that from the church (still not the worst I've seen). It was so damp and moldy - you can see from
(e:paul,58896)
's post the extent of the decay. I hope our lungs survive.
We filled a 15-foot dumpster with all the moldy rotting wood no problem. The garage is much cleaner and less moldy, although the roof still leaks. Terry nd I think we can build a new green roof or even a greenhouse for the garage - the flat roof set up is pretty easy to redo.
We didn't even touch much of the basement or attic, but that's for another day. I still felt so satisfied with getting stuff done outside on such an amazing day.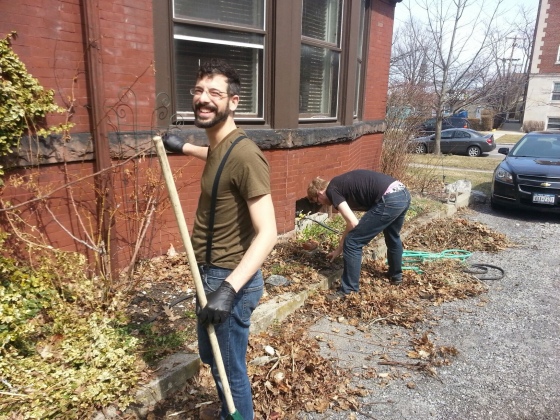 Men at work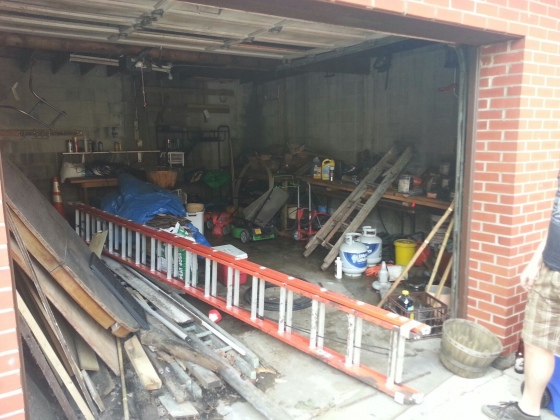 Before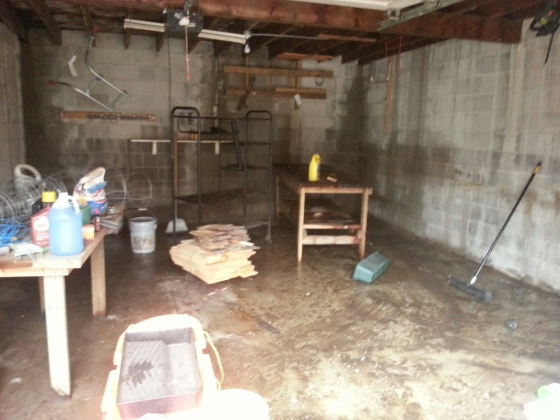 After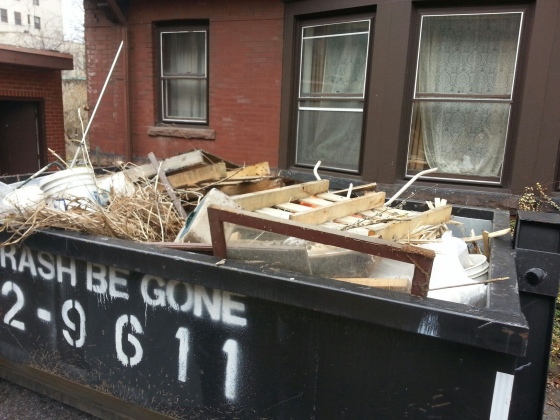 Terry got the front garden and bunch of the back ready for spring planting. I hope the cold doesn't kill everything already.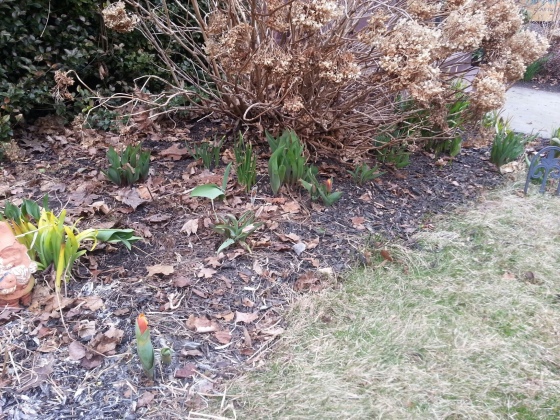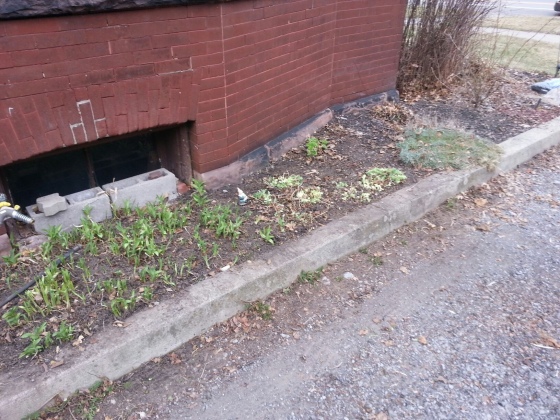 Permalink: Spring_clean_up.html
Words: 203
Location: Buffalo, NY
Last Modified: 04/14/14 02:13
Category: art
04/13/14 04:48 - ID#58898
Nightmare at Dreamland
This post is #7cfc00 like the jacket Paul got for me.
Friday night,
(e:paul)
and I went to the Melting point with Emily, Carrie and
(e:czarkasm)
.
Afterwords, we met up with
(e:terry)
,
(e:heidi)
and
(e:flacidness)
to go to the Nightmare show at Dreamland. The party was pretty fun - all the art was all animal bone themed and they had a whole wall of skeletons. There even was some skull tacked onto a virgin Mary statue.
Paul ended up being super allergic to the house since there were now dogs and rabbits living there. So we headed out up to Allen before he died, and had not one, but two rounds of Lloyd's (three if you're Paul). Then we finished up the night at Funky Monkey which was dead. The people there were boring and creepy.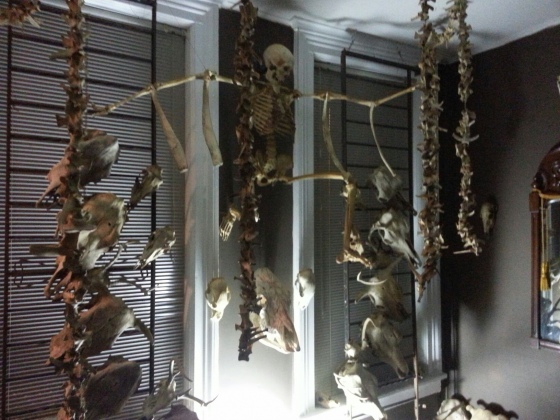 Basra is now an official artist. We'll have to see whether he gets any offers for his work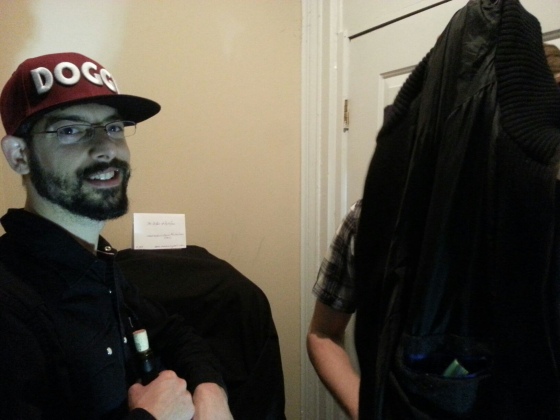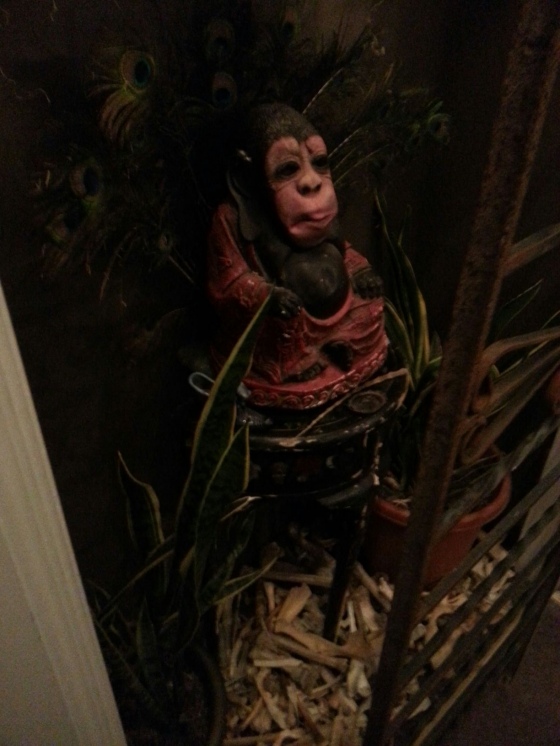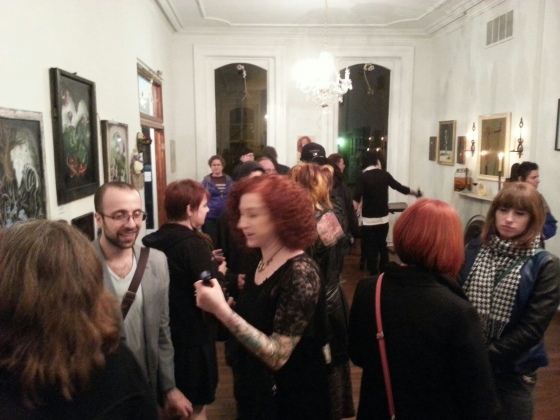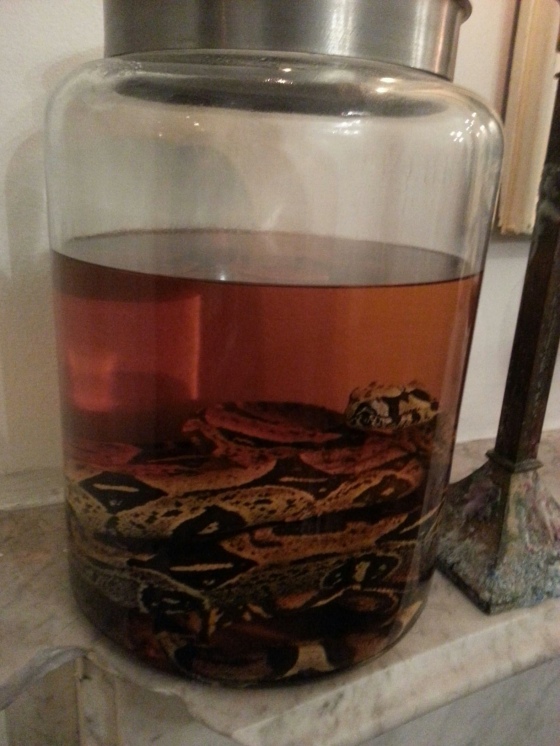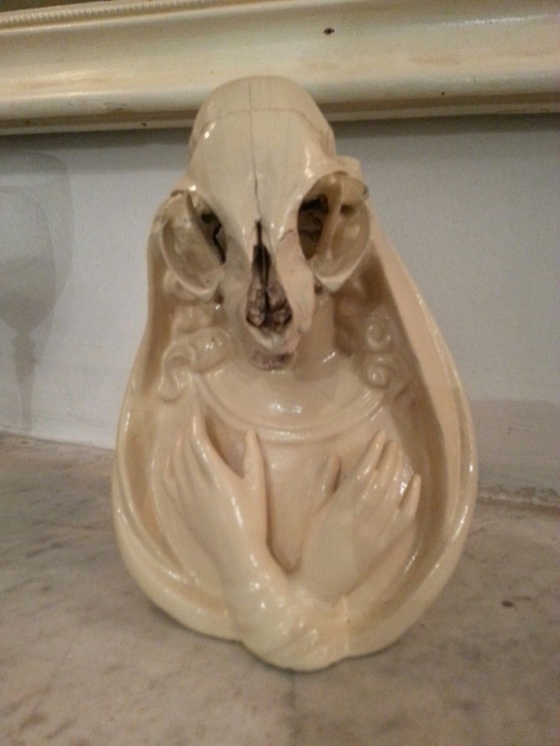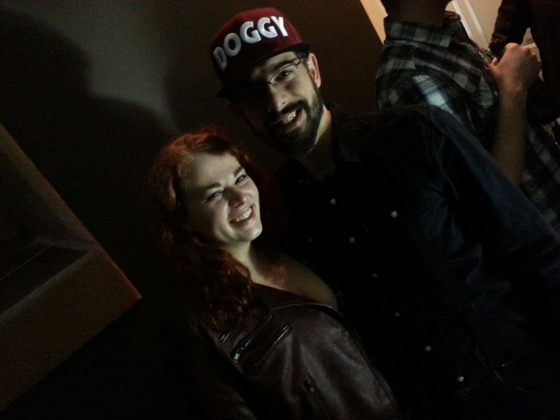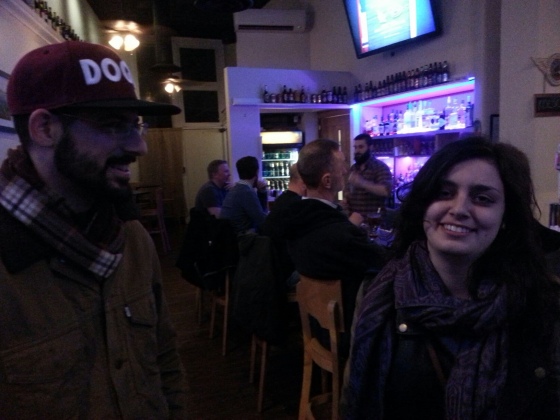 Saw Lindsay at Madonna's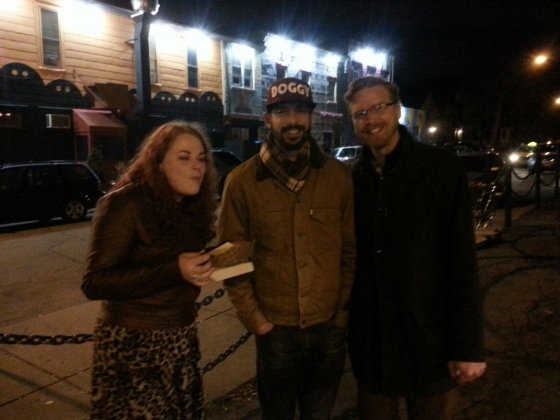 Lloyd's time


Permalink: Nightmare_at_Dreamland.html
Words: 196
Location: Buffalo, NY
Last Modified: 04/14/14 01:23
Category: deutsch
04/11/14 12:21 - ID#58890
Duolingo complete
I finally finished the Duolingo German tree yesterday. I really started working on it in the beginning of the year, so the majority took about 3 and a half months.
I think Duolingo was really useful, and sort of frustrating, to get basic grammar and vocabulary down for reading and writing. But in terms of listening and speaking, I got almost nothing - I'm still pretty terrible but getting better.
I am going to keep using the review part to practice, but I think the only way I can pick up more is immersion with news/shows/music in German and trying to speak it when I can. It's hard for me to start speaking it, even to
(e:paul)
and
(e:terry)
, because I mess up a lot and it gets frustrating. Back to chatroulette, or chat-de?
It's picking up fast and I really love learning it - I can't believe how much I know already when before this weekend (
(e:joe,58063)
) the only German phrase I knew was "Der Hund schwimmt!"


Permalink: Duolingo_complete.html
Words: 176
Location: Buffalo, NY
Last Modified: 04/11/14 12:39
Category: weather
04/11/14 02:05 - ID#58889

Sun's out, guns out
Well it wasn't sunny, but it was so warm today. And there were no guns outside, but my legs and a tortoise. I wore shorts, and Basra was free for an hour. I've never seen him run as fast as when I put him down in the yard. I felt guilty taking him back to be cooped up in the brown room. He's so heavy - it was a fight carrying him up and down the stairs.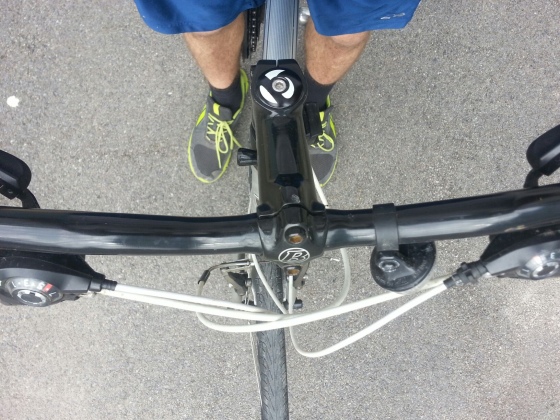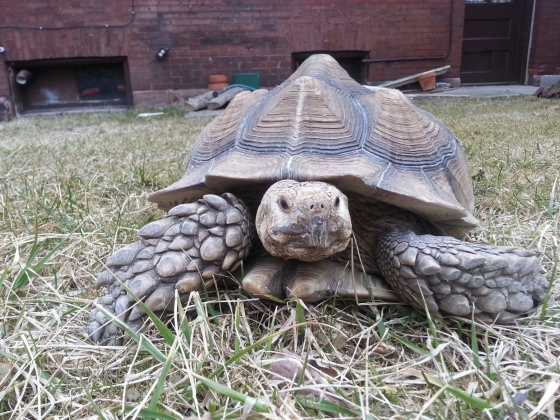 It's supposed to be nice all weekend. Maybe time for the second hike of the season?


Permalink: Sun_s_out_guns_out.html
Words: 100
Location: Buffalo, NY
Last Modified: 04/11/14 11:53
Category: beer
04/10/14 12:39 - ID#58885
Bierklub - IPA version
This months beer club was a complete 180 from the disgusting stout one last month. Most of the beers were IPA's so it was a good night for
(e:heidi)
,
(e:terry)
and I.
(e:flacidness)
came to his first beer club and both he and Terry won in the raffle.
Plus, there wasn't even any gaming when we got back. Just a bean dip/dance/Smash Brothers party. For some reason I didn't want Terry to make the bean dip so I started it and subcontracted the rest out to
(e:heidi)
.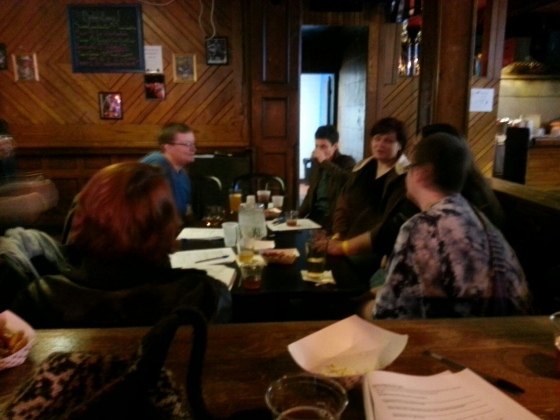 Erryone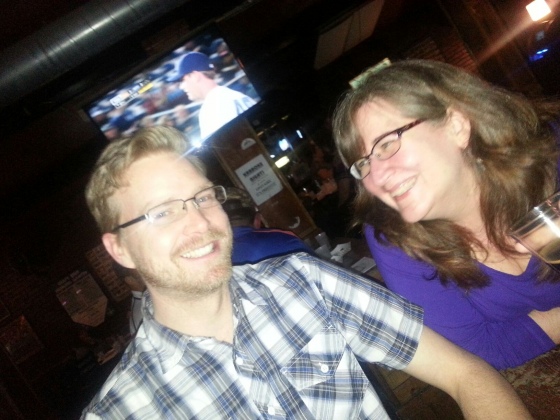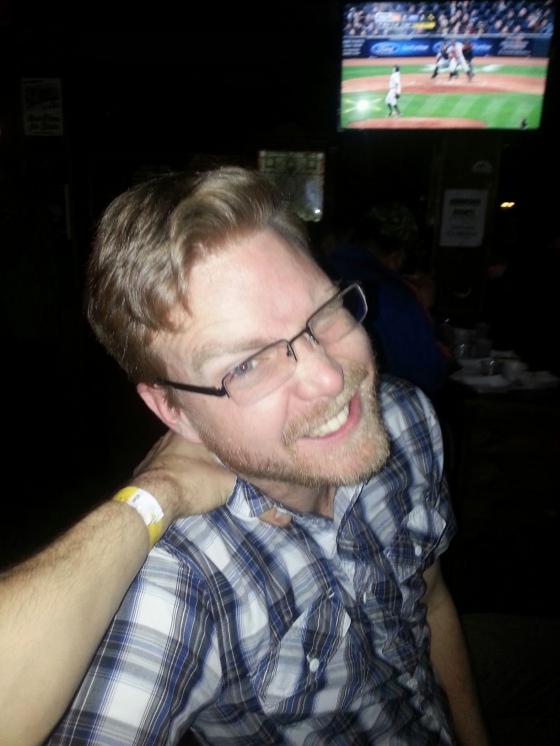 Forcing Terry to take a picture I could send to my friend Karnick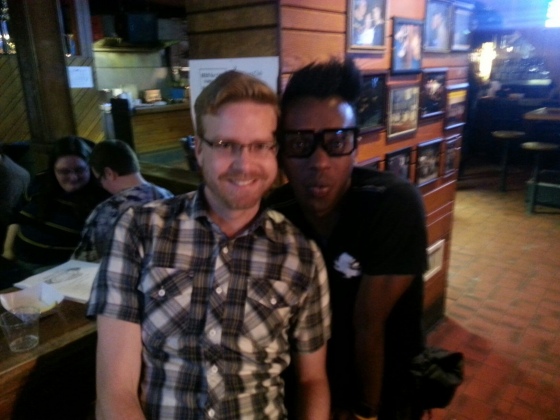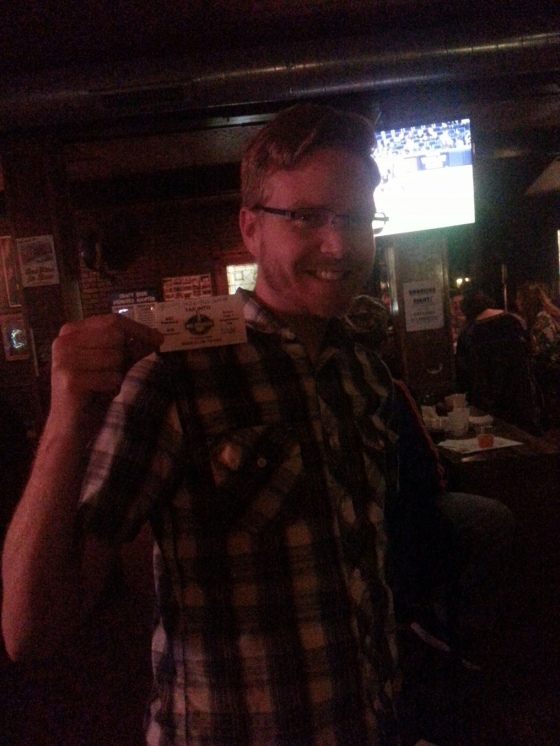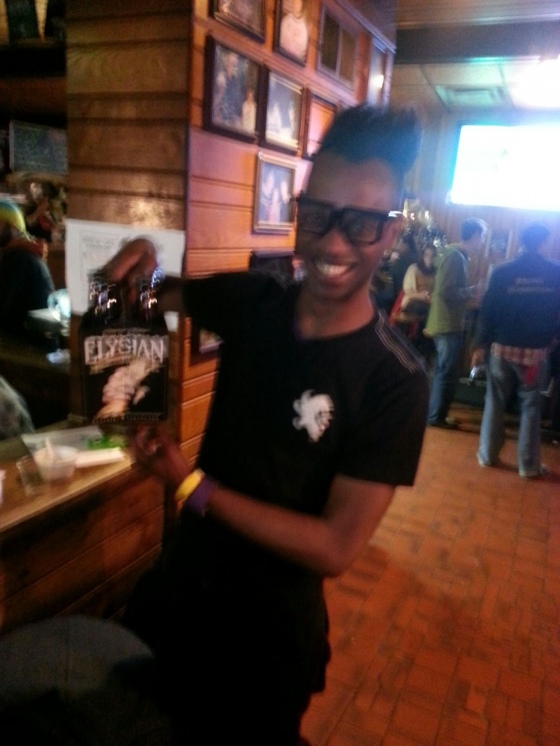 Big winners


Permalink: Bierklub_IPA_version.html
Words: 119
Location: Buffalo, NY
Last Modified: 04/11/14 12:38
Category: buffalo
04/09/14 01:04 - ID#58881
Buffalo's comeback?
Apparently the population decline in Buffalo has stopped, and the city is getting younger. The number of 20-34 years olds has gone up 10.6% since 2006, and the region gained 324 people since last year with 2,499 immigrants.


Could we finally be changing? I hope it's the start of an actual comeback. Sometime Buffalo feels stuck in the 70's with the crazy amount of segregation, how slow things get going, and the amount of nostalgia people have for stuff that wasn't even good - like when your old relatives talk about AM&A's and Your Host and everything else that's long gone. Maybe that'll actually change now that we have more jugenden.
Although there were false starts before. This 1979 report at my work predicted Buffalo would be back 400,000 people in 2000 (actual - 292,648, 259,000 today)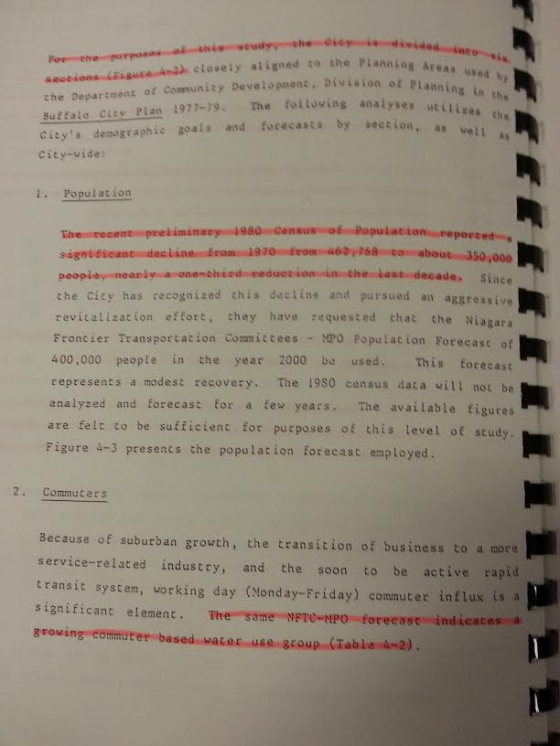 Permalink: Buffalo_s_comeback_.html
Words: 147
Location: Buffalo, NY
Last Modified: 04/10/14 09:47
Category: hiking
04/07/14 09:29 - ID#58872

Spring hike at Letchworth
Yesterday it was so nice out,
(e:paul)
,
(e:terry)
and I headed out to Letchworth with
(e:libertad)
. It was an amazing day for it. Spring finally feels like it's here.
On the way home we ate at Medici House in East Aurora. I didn't have battery to take pictures, but they had a black bean enchilada ravioli that was so good.
(e:paul)
and I came up with a great idea for a weather related app. I'm really excited about it.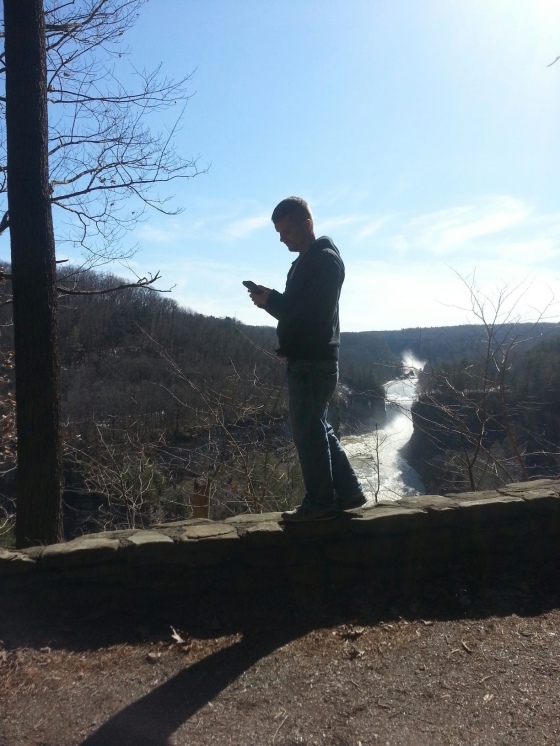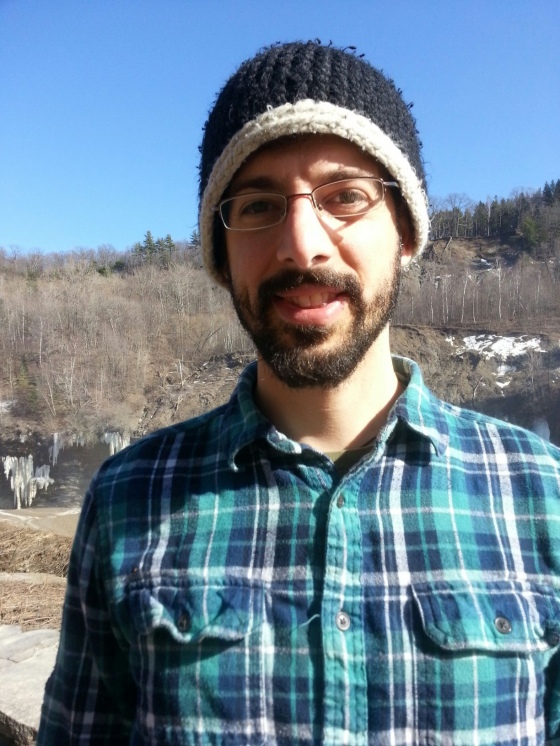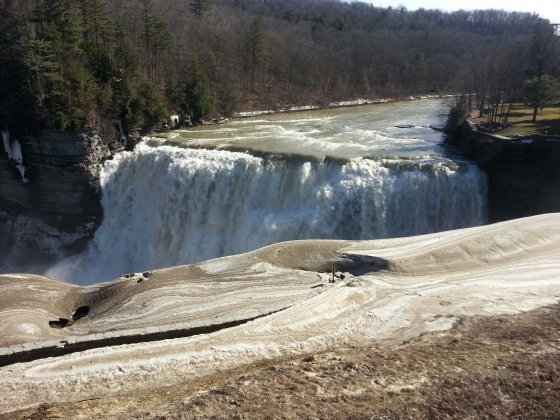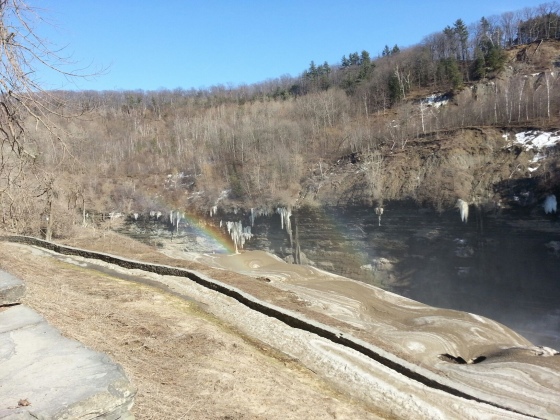 Double rainbow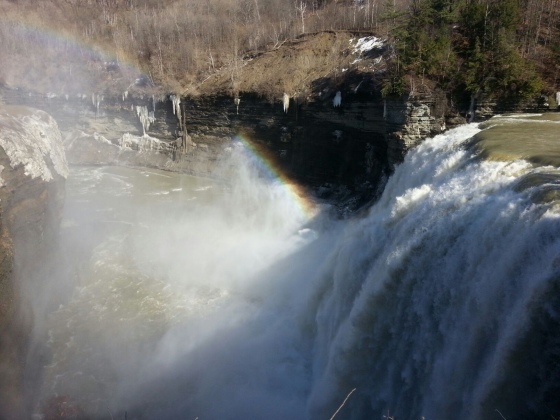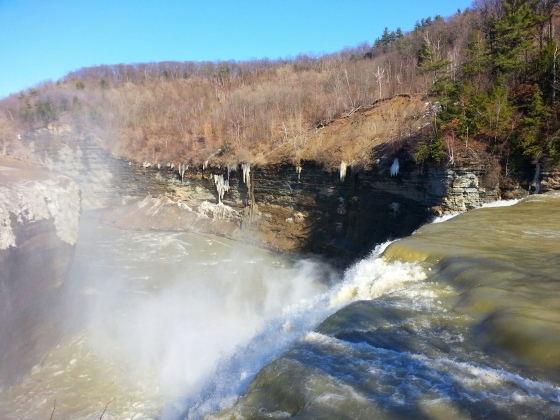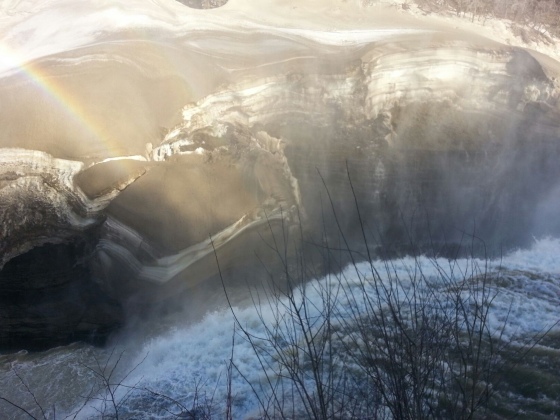 We really wanted these crazy ice sheets to fall. Dynamite maybe?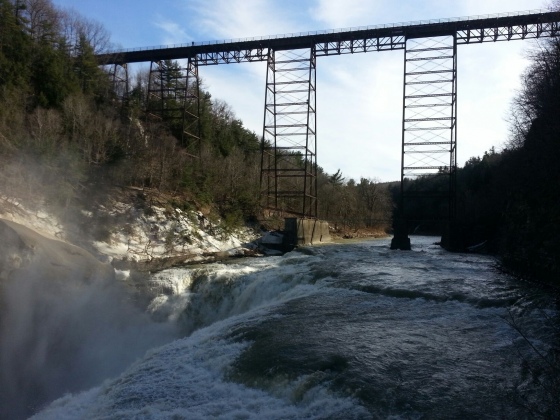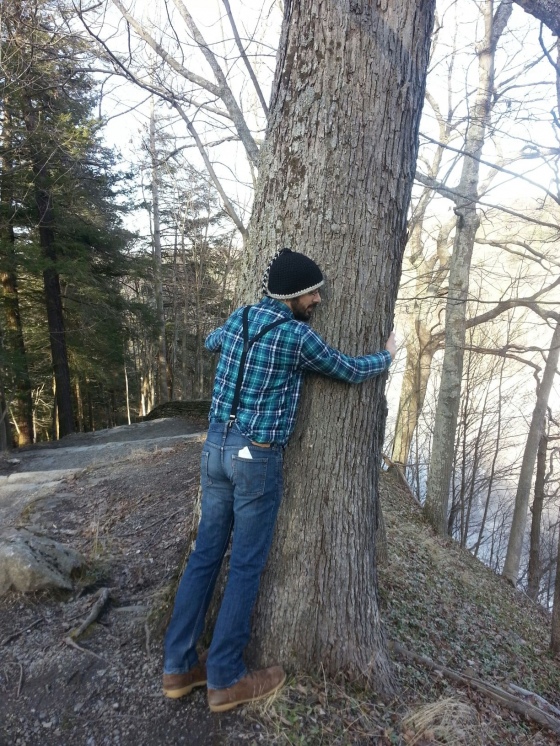 Treehugger
Starting to walk across the bridge... Dave actually made it pretty far out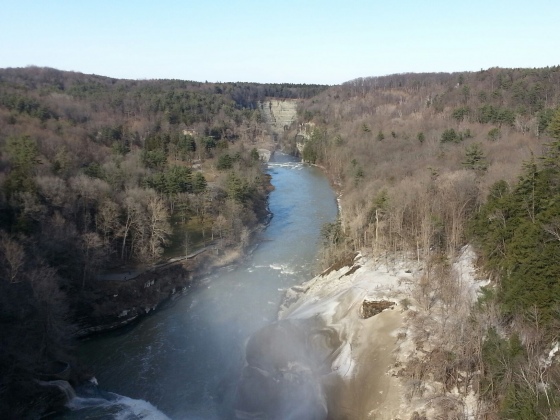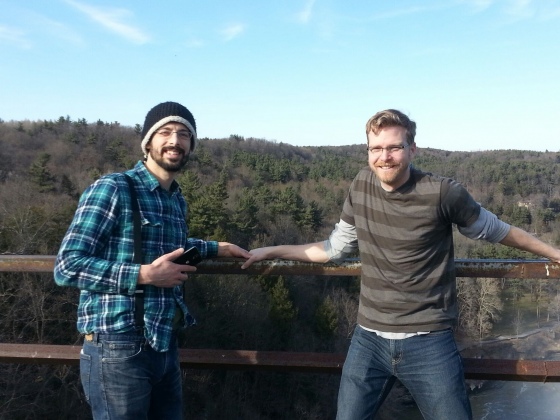 Terry leaning on the rickety railing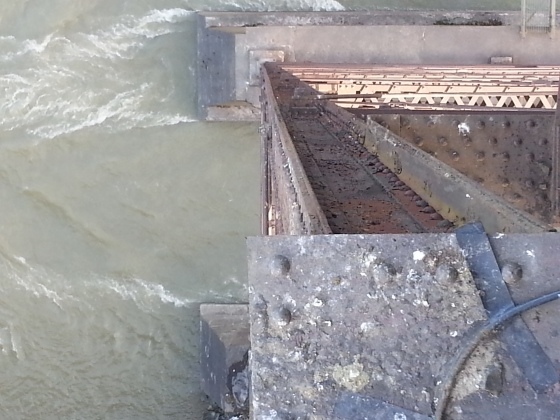 A long way down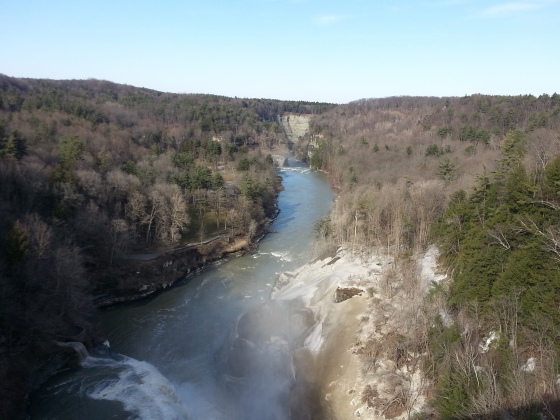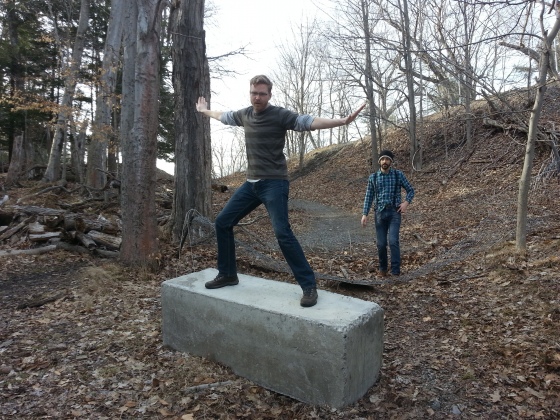 Surfbort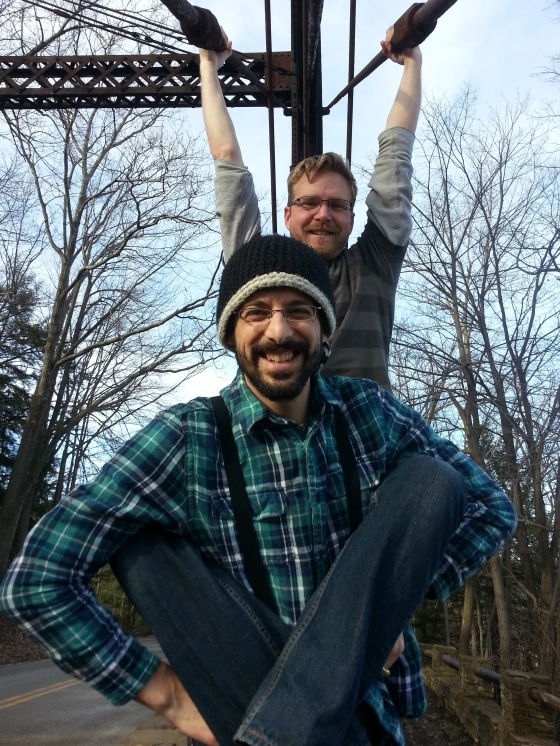 Buff enough to hold up the whole bridge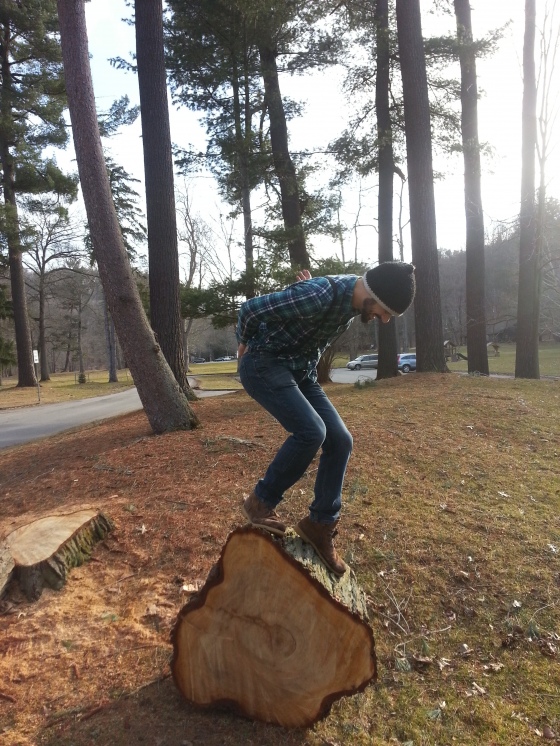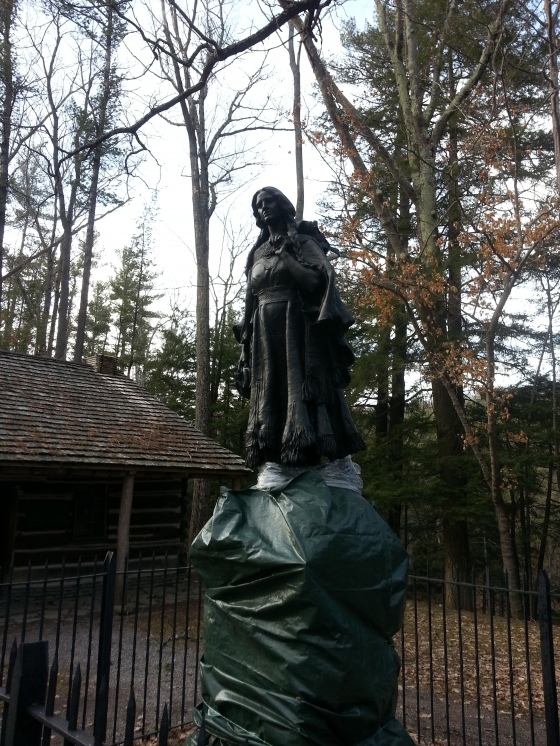 Mary Jamison statue - she was captured by the Seneca's and seduced the chief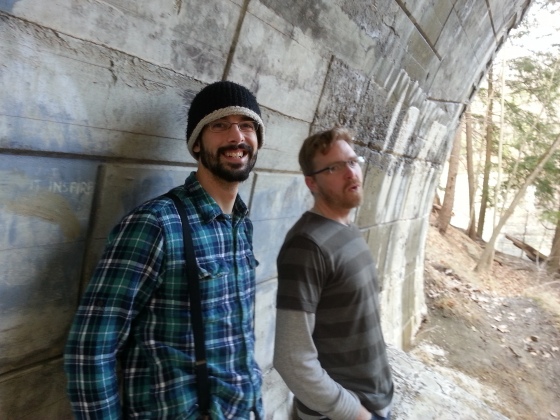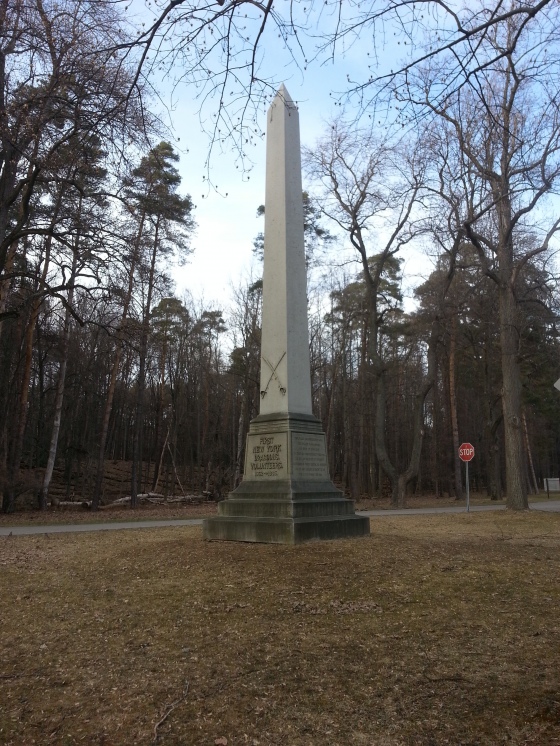 A monument to the dragon slayers of New York


Permalink: Spring_hike_at_Letchworth.html
Words: 180
Location: Buffalo, NY
Last Modified: 04/07/14 11:10
Category: dancing
04/07/14 12:15 - ID#58871

Funky Monkey
Saturday night,
(e:paul)
and I pulled
(e:terry)
from taxes again to eat some Ethiopian.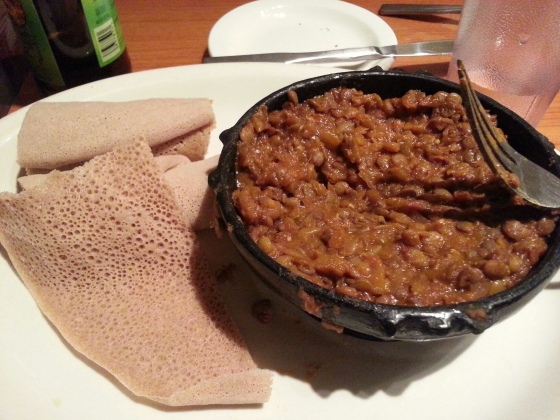 Afterwards, we walked over to the foundry for some music event that
(e:robert)
and Mickey were at - but it was basically over. I don't think the music was our style anyway.
So we had a few beers outside before we met up on Allen with
(e:mike)
,
(e:libertad)
, Steve and
(e:flacidness)
. Cathode was pretty fun, but dancing at Funky Monkey was better. The DJ even played Blümchen "Ich bin wieder hier". Who would have thought?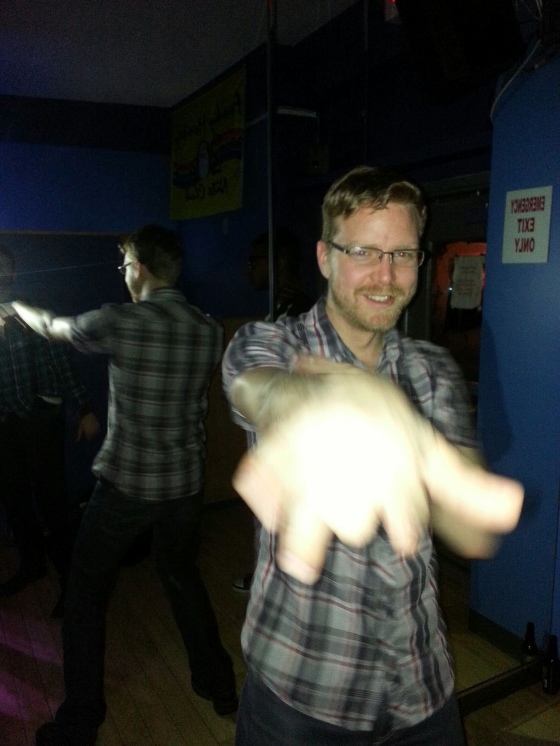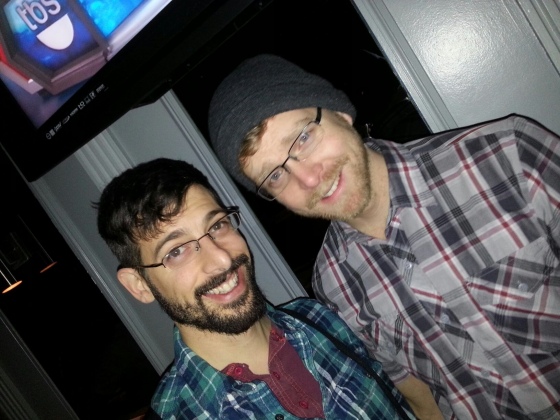 Permalink: Funky_Monkey.html
Words: 104
Location: Buffalo, NY
Last Modified: 04/07/14 11:03
Category: movies
04/07/14 12:13 - ID#58870

Christine F.
After we got back from our walk,
(e:paul)
and I decided to watch a movie in German. I put on "Wir KInder vom Bahnoff Zoo" which had an English title of Christine F.

. She was this (in)famous druggie from Berlin.
I only knew about it because of clips of it were in a music video for "Drugs in my Body" by theives like us. If you watch that, you'd think it's a movie about crazy kids in Berlin on drugs having fun.
No. Not at all.
It had to have been the most terrifying and depressing movie I've ever seen. I guess it's a good movie if you enjoy heroin addiction, neglected children living in train stations, David Bowie and prostitution. Spoiler alert, you get to watch a 14 year old girl with the shakes throw up over her prostitute boyfriend as he snorts heroin. All of the fun parts in the video take place in the first 5 minutes and it's all downhill from there. There wasn't even anyone cute in whole movie. I guess it makes a good dare PSA.
At least I got to practice Deutsch.


Permalink: Christine_F_.html
Words: 213
Location: Buffalo, NY
Last Modified: 04/07/14 09:33
<-- Earlier Entries