Category: bowling
01/11/14 01:23 - ID#58565
Marco's and Bowling at Voelker's
Tonight
(e:paul)
and
(e:terry)
and I met up with most of my family and my uncles Pat and Todd at Marcos on Niagara. It was delicious but really greasu Buffalo Italian food. Terry and I split the eggplant parm. We actually got it and mistakenly thought our portions were full size because they were so huge.
Afterwards Paul, Terry and I met up with everyone to go bowling at Voelker's. I used to spend so much time there in middle and high school. Along with Wegman's, so cool.
Tery was ridiculously good of course. For real, I lost count of all his strikes. Paul and I did pretty well for our group but neither of us broke a hundo in two games. Before we left, we missed something going down there because four cops showed up for some fight between a guy and a girl. A different guy and girl were screaming at each other in the arcade on the way out. Can people really not wait to fight until they get home? It's so trashy.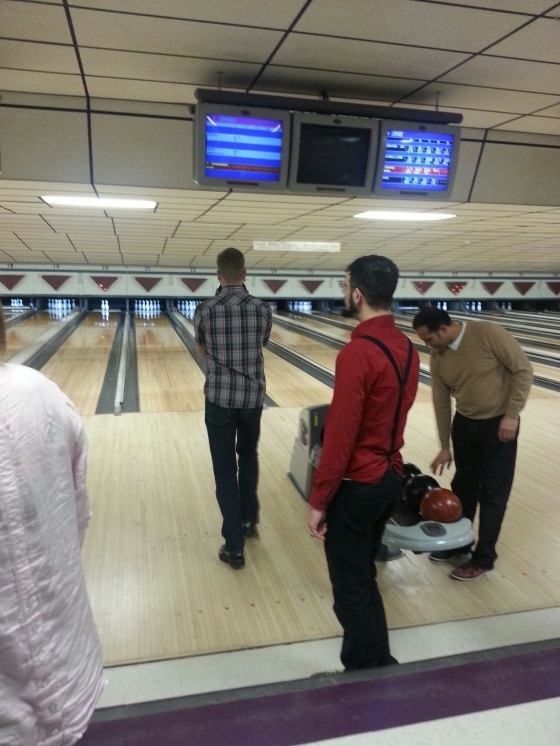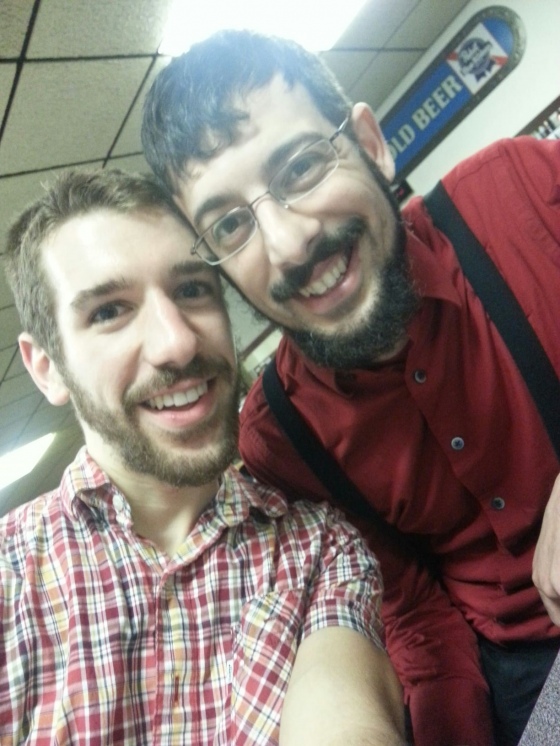 Paul having so much fun!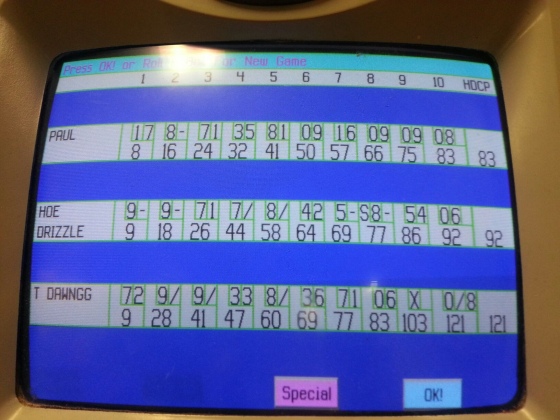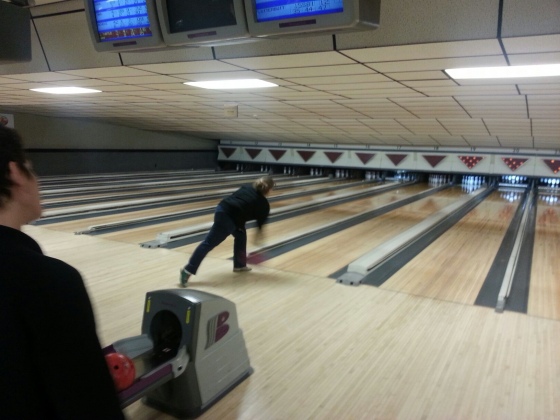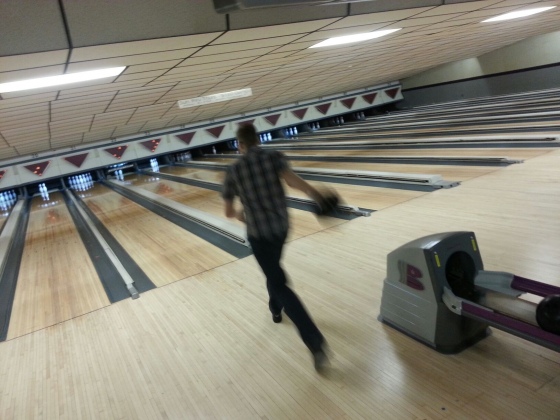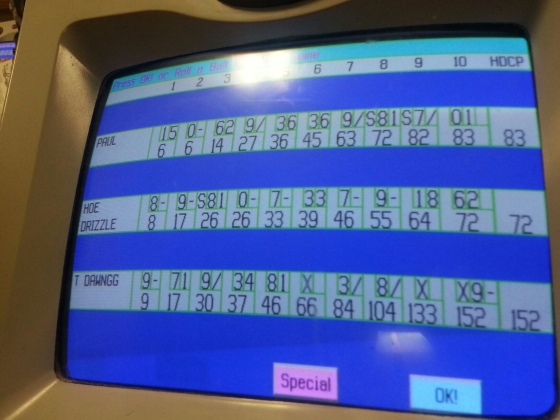 Permalink: Marco_s_and_Bowling_at_Voelker_s.html
Words: 201
Last Modified: 01/11/14 01:31
<-- Earlier Entries