Category: karma
11/30/06 12:05 - ID#22830
Why is my karma so fucking good?
Ok so five minutes ago I was on the phone with my friend. I was telling her about how my mom is coming here for my birthday, my 30th birthday. Then she was asking what we were going to do blah blah. So I was like "well i was going to try to get a room in the city, but they are all $700 plus right now, so we'll do it up jersey style". then we continued to blab and blab. I hang up and one of my co-workers walks over and said she couldn't help over hearing my conversation and wanted to know if I want a room in the city. She said she has more points than she can ever use. I was like "uh, sure?" She then promptly gets on the phone, books me a room at the W Union Square and upgrades me to the mac daddy room. What?!? Seriously that is super nice.

Lately good karma has been flowing non stop towards me. On Thanksgiving day (after being dumped) I dropped a $20 on my way to the store. Once I got to the check outline I realized I didn't have it. Ran out of the store and FOUND IT on the street.

I dropped a $5 on the PATH- someone picked it up and handed it to me.

I dropped my key card for work, someone picked it up and handed it to me.

Maybe 30 is going to be the best year yet!



Permalink: Why_is_my_karma_so_fucking_good_.html
Words: 246
Location: Jersey City, NJ
Category: dumpsville
11/30/06 09:46 - ID#22829
Getting Dumped is the new Thanksgiving
So on thanksgiving i was "dumped" by the midwestern boy via voicemail. and by boy i mean he was 35 and does his business via voicemail. for about 30 minutes i wanted to cry, then i realized my ego was more bruised than my feelings. thank goodness thanksgiving rocked the house, soon i forgot all about stupid boys who are lame.
below is a pictorial journey of my day: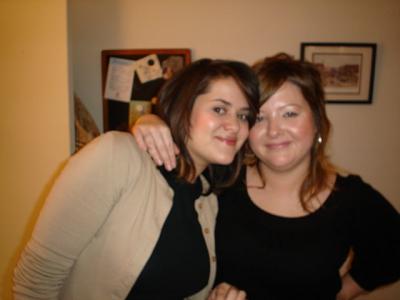 Aww Sisters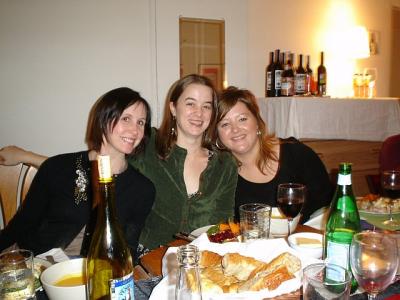 Aww Friends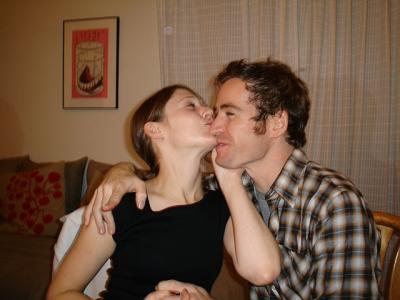 Aww Emily and Eamon
The Chefs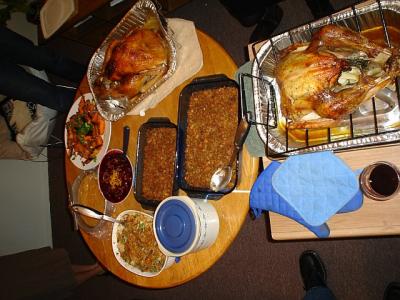 The Spread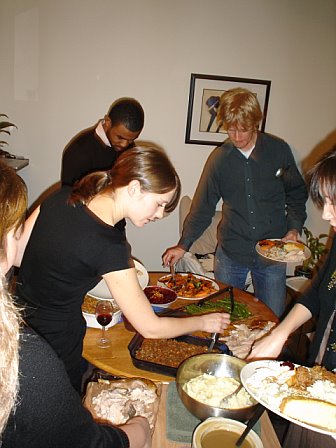 Everyone digging in
I kinda want Thanksgiving all over again now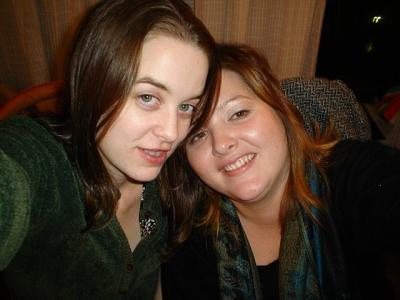 Me and Carolyn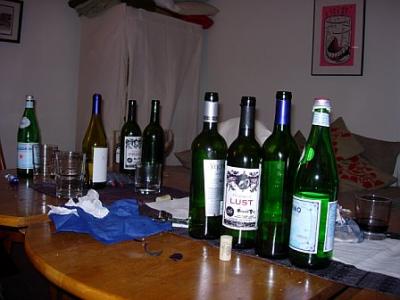 20 bottles of wine and 2 turkeys later...
Seriously I highly recommend thanksgiving in NYC with your friends, its fantastic fun.


Permalink: Getting_Dumped_is_the_new_Thanksgiving.html
Words: 138
Location: Jersey City, NJ
11/22/06 01:51 - ID#22828
I make a mean beertini
I've been meaning to post this for a while, but Im lazy. This is my infamous beertini from the high point of my summer. Barfing in a garbage can near NYCs oldest cemetery and being escorted to the PATH train by the po po. I can only hope my 30th birthday bring such fun.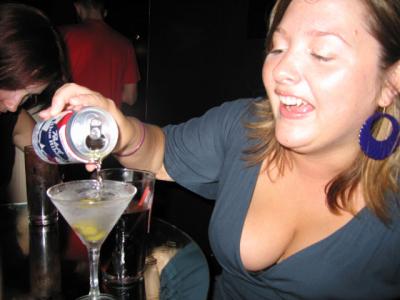 Also Happy Thanksgiving everyone. I'm quite stoked about my current thanksgiving plans. They include a shameful amount of wine, 2 turkeys, 2 Ho's, lots of scientists and mismatched placemats. How can you go wrong with that combo? I don't think you can.


Permalink: I_make_a_mean_beertini.html
Words: 96
Location: Jersey City, NJ
<-- Earlier Entries
Author Info
My Fav Posts
This user has zero favorite blogs selected ;(