Category: weekend
04/24/07 01:13 - 51ºF - ID#39025
Weekend Fun
On Friday 4/20, a national holiday to some, I went out to celebrate. Actually I wasn't really celebrating, I just got invited along to dinner, a free dinner. Which for me is reason enough to celebrate.
First we waited 20 mins for the bus. I'm not really a bus fan. I have no idea where it goes, what it does, and what all those letters and numbers mean. M-20, Limited X-52, blah blah. Anyways the bus never came and I managed to snag us a cab. This in and of itself was a small miracle considering midtown on a Friday night. First stop Olives at the W Union Square for a pre-dinner drink. I ordered limoncello and soda. Delicious is the only way to describe this. That is until I found out that it's in no way similar to vodka and has a million calories. Then off to the main event:
Pure Food and Wine

. I wasn't aware of where we were dinning. If I had known I probably would have made a stink. I'm highly suspicious of anyone who doesn't think their food needs to be heated to anything more than 118 degrees. Boy was I wrong. The food was amazing. Sadly I'll never go there again because amazing=costs an arm and a leg. Below is a pictorial journey of my dinner (the chef's tasting menu).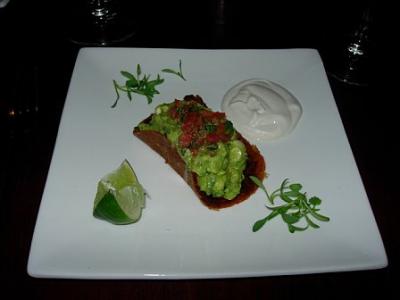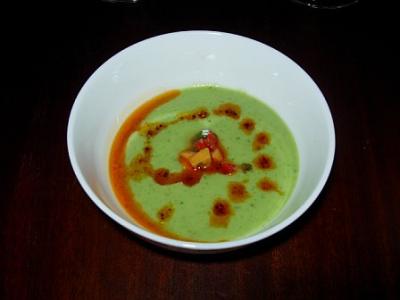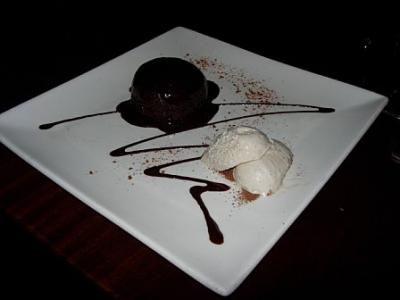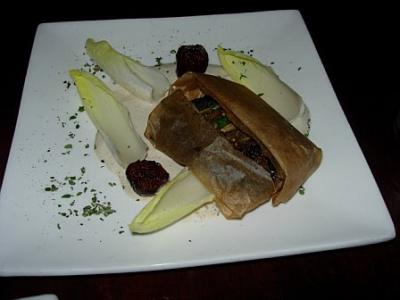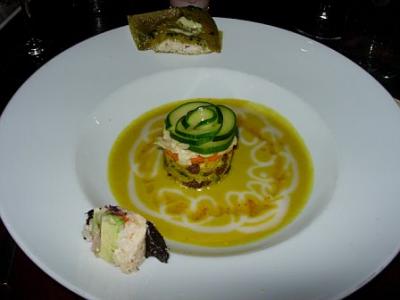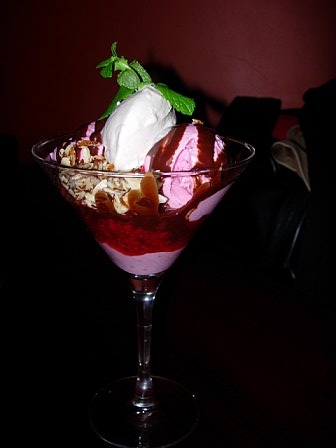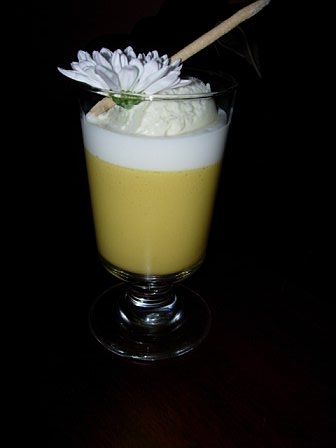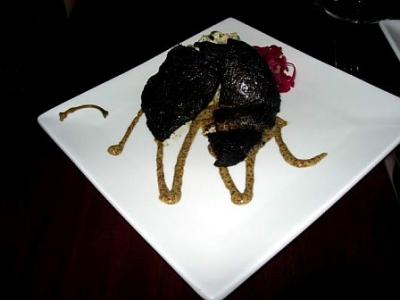 Then we headed off the the newly remodeled Grammercy Park Hotel

. At first we couldn't figure out what side of the park it was on. So we stopped this guy and asked him. He just walked away. Not even an acknowledgement of us speaking to him. So while he was still in ear shot I called him a douchebag in a blazer and my wonderful friend chimed in with ahole. To my amazement he turned around and then gave us directions. Hmm, maybe calling people douchebags is actually a good thing- it got results. Anyways we get to the bar and it was breathtaking. I'd show pictures, but I got the smackdown after taking one: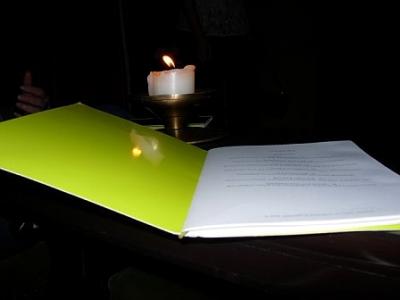 I wanted to show the insane prices of the drinks ($20+). But apparently they don't want people stealing their high priced drink ideas. In the end I'd sell my first born to stay there for a week or two. Since I don't even have a boyfriend to produce a child with I'll be bitter and say the hotel was full of Eurotrash and no real new yorker would go there...


Permalink: Weekend_Fun.html
Words: 435
Location: Jersey City, NJ
Category: slackerness
04/20/07 03:37 - 62ºF - ID#38977
Mea Culpa
Ok so I know I havent posted in ages. Please note if you've bitched to me about this I've taken your complaints and they are noted. With that said, don't complain to me again or you'll get a "fuck off" or some version of that.
Now on to the greatest moment of 2007. I know there have been a lot of great moments in 2007. You may even believe you may have been part of one of those greatest moments (yes, this is referring to you carolyn). But let me just say no. My greatest moment just happened: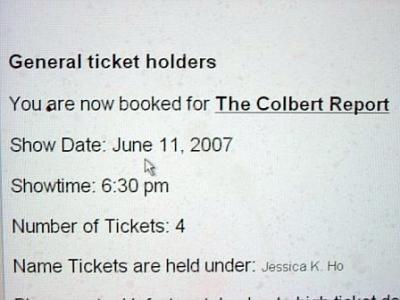 That's right bitches 4 sweet, sweet tickets to see Mr. Steven Colbert.
This is probably a little known fact about me. I'm in love with his smarmy hotness. Every night when I watch The Colbert Report I alternate between getting wet and wanting to die of laughter. I'm actually getting excited right now just thinking about watching the show tonight.
So yes, it took Mr. Colbert to get me back into blog mode. Thank you Mr. Colbert, thank you.


Permalink: Mea_Culpa.html
Words: 176
Location: Jersey City, NJ
<-- Earlier Entries
Author Info
My Fav Posts
This user has zero favorite blogs selected ;(