Category: dinner
03/31/09 11:24 - ID#48251
Merge, Tops' Texas Garlic Toast
To add a little to
(e:tinypliny,48229)
...
A law school friend said she had been to Merge twice, had the opportunity to sample several dishes and her analysis was "The food was bland." The polenta squares themselves were a little bland, but the sauce & onions were really good, and the one I had that was drenched in balsamic vinegar was yum. Everything else was really delicately flavored - the broccoli with "liquid aminos," the kale with pine nuts and cranberries, they let the natural flavors of the green stuff shine. The apple pie was very very good.
Merge

advertises as "comfort food" and it's kind of modeled on the standard diner menu - french fries, mac & cheese, lasagna, grilled cheese - similarities but new interpretations. Jicama on grilled cheese? Hell, yeah. And really, how spicy or intense is diner food?
The Francis Bacon Players (improv troupe) were lots of fun. The cell phone company that has only one tower... on Mars... was my favorite skit. The power charades we lots of fun, too. The crowd filled in Mad Libs, two people acted out the concepts and the one guessed. Watching her guess this stuff so quickly really helped diffuse my stress about the oral argument hazing ritual I had the next day - if she had to guess skiing using french fries as poles, with ducks strapped to her feet in place of skis on the spot, I could discuss the first amendment rights of high school students - at least I got to prepare and use cheat sheets! She also guessed blowing up marshmallow peeps using crayons instead of dynamite and a pogo stick for a detonator. Another involved drooling while watching penguins have sex but I don't remember the rest. I think they're at Staples on Allen the 3rd Thursday of the month or something.
(e:tinypliny)
, I had a most wonderful awesome time with you, too! We have to do it again soon!!
--
I made Tops-brand Texas Garlic Toast with cheese as part of my dinner tonight. I think it's the only product I've ever seen that has a baking temperature of 420 degrees F. Hmmmmm....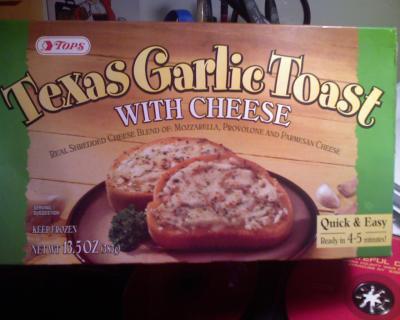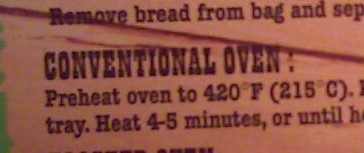 --
Some posters I've seen along Allen St. recently:
In Full Swing, an interdisciplinary performance - poetry by Shawnell Tillery and jazz by the Clarence Lott Sextet - BYOP (poetry). This Saturday, 8pm, Colored Musicians Club.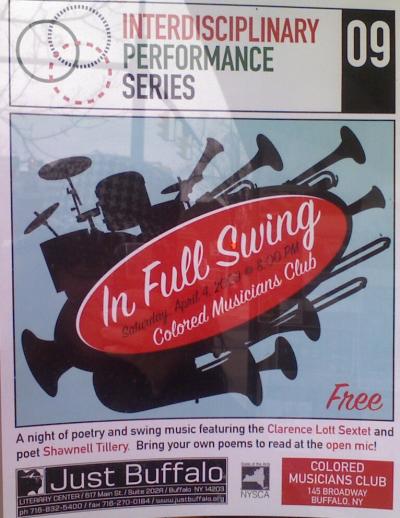 Stephane Wrembel & The Django Experiment @ Nietzsche's 4/11, Babik opening. I love Django Reinhardt and I'm really annoyed that I can't go.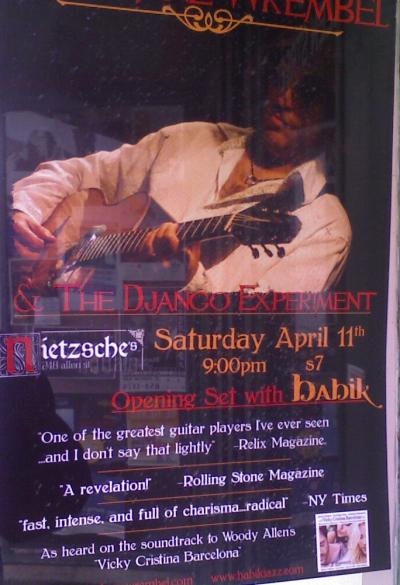 Dining Out for Life, 4/28, fundraiser for AIDS Community Services of WNY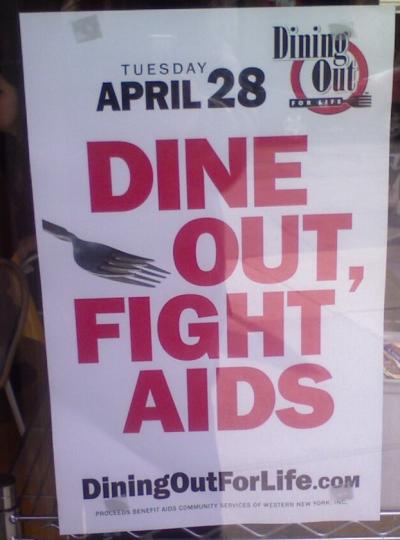 --
I've introduced China Cat to the windowsill. I've also started teaching her to work for her treats but so far no acceptable photographic evidence.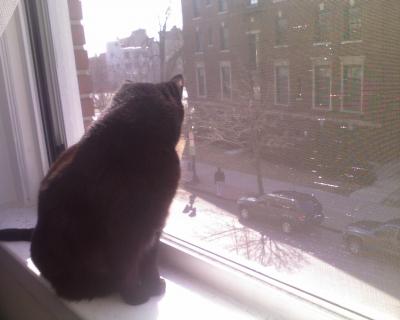 Gorgeous foyer @ the Stillwater (but they need to windex the door)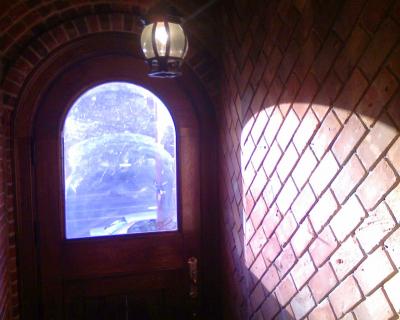 Permalink: Merge_Tops_Texas_Garlic_Toast.html
Words: 503
Category: dinner
03/25/09 11:56 - ID#48196
general estrip invite
(e:TinyPliny)
and I are going to Merge tonight (http://www.localrestaurantweek.com). We're meeting at the convenience store corner of Delaware & Allen at 6:30 if anyone would like to join us :-)


Permalink: general_estrip_invite.html
Words: 33
<-- Earlier Entries