Category: home
06/30/10 03:39 - 67.ºF - ID#52066
we're working hard!


Permalink: we_re_working_hard_.html
Words: 2
Location: Buffalo, NY
Last Modified: 06/30/10 03:39
06/24/10 04:55 - 78.ºF - ID#52024
Furthur in Rochester?
I've got an extra ticket for
Furthur
at the Highland Bowl in Rochester tomorrow night. Furthur is a Grateful Dead related band featuring Phil Lesh (bass) and Bob Weir (guitar). Doors open at 5, show is at 6:30. The tickets are general admission. I'd be leaving here around 2:30ish.
Let me know right now!


Permalink: Furthur_in_Rochester_.html
Words: 52
Location: Buffalo, NY
Last Modified: 06/24/10 04:55
Category: home
06/18/10 12:09 - 75.ºF - ID#51943
Bear trap
Later that day...
I was on the Island taking pix, chatting with folks, and eating fresh pierogies and came across a bear trap. Mark Bowne, a former state police officer, had been having trouble with a mama bear and her three cubs getting into his and his neighbors' trash. He contacted the game warden, who brought a trap to his house. The morning of the parade, the trap caught the mama bear and the game warden brought it to the Island to demonstrate the tagging, weighing, and sexing process.
Trap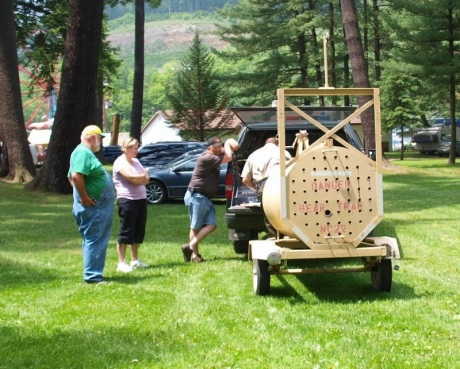 Mark Bowne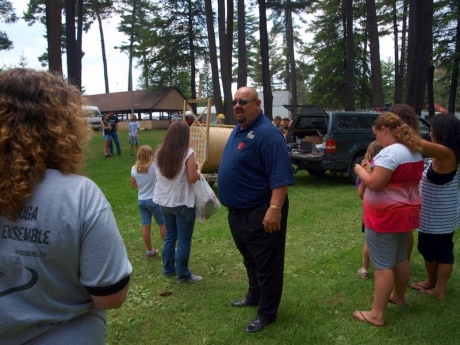 Warden Minnich prepared the tranquilizer.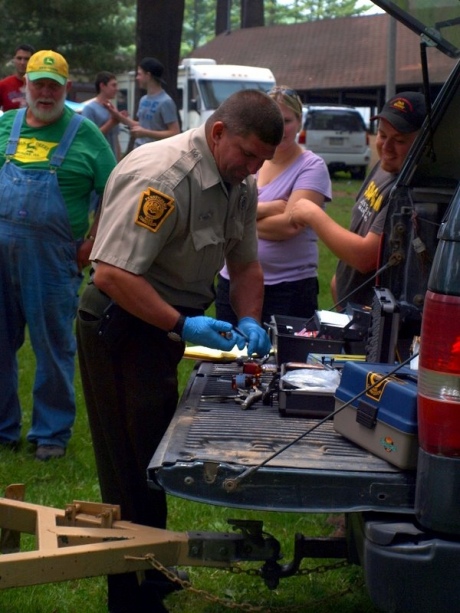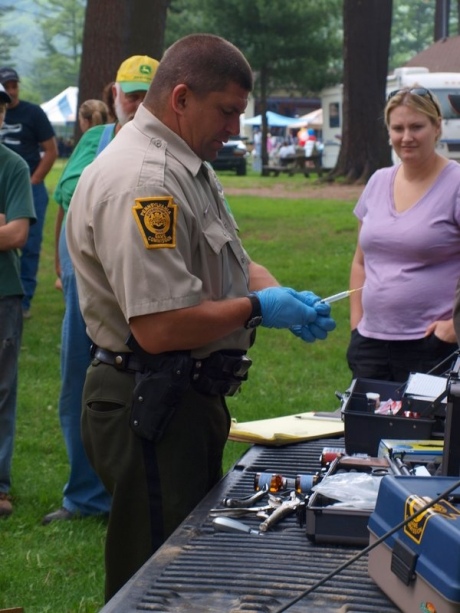 Warden's truck & the trap.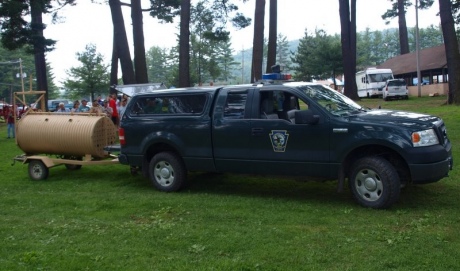 Crowd gathers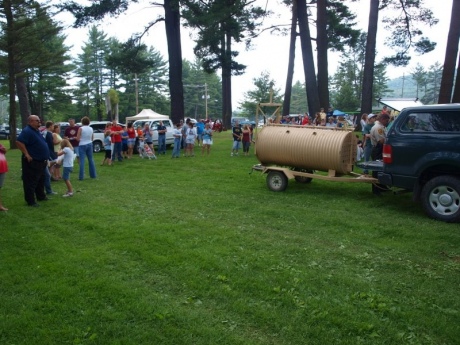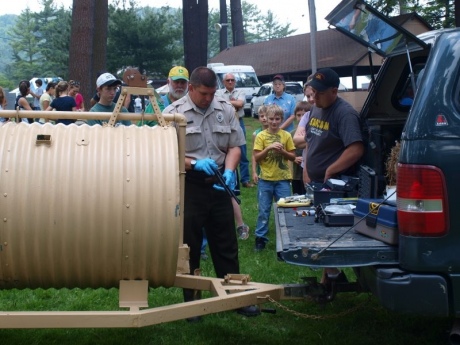 Like shooting fish in a barrel?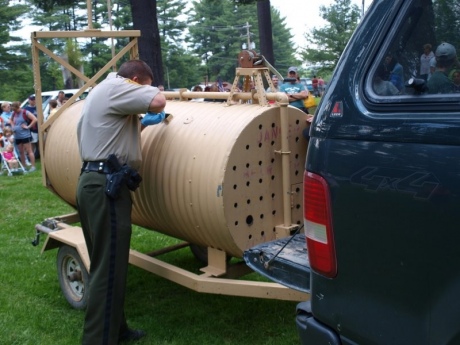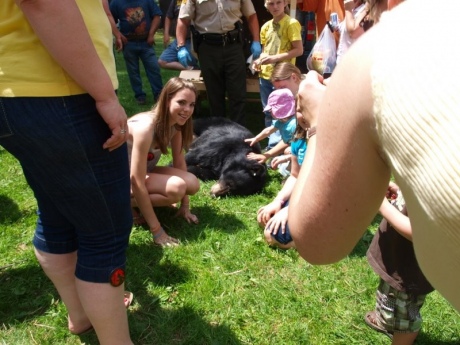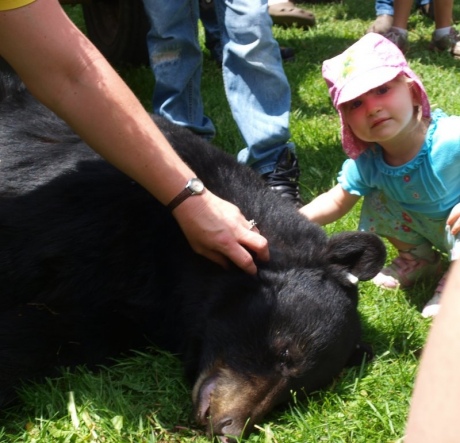 The warden explained that he would take the bear to Taylor Run, just a little outside of town, hoping she'll collect the three cubs and scoot farther out now that she knows what happens if she stays in town. If he knew the cubs were second year, he'd take her farther away, but he didn't want to risk it. She weighed about 160 lbs, small for a
female black bear
(PDF).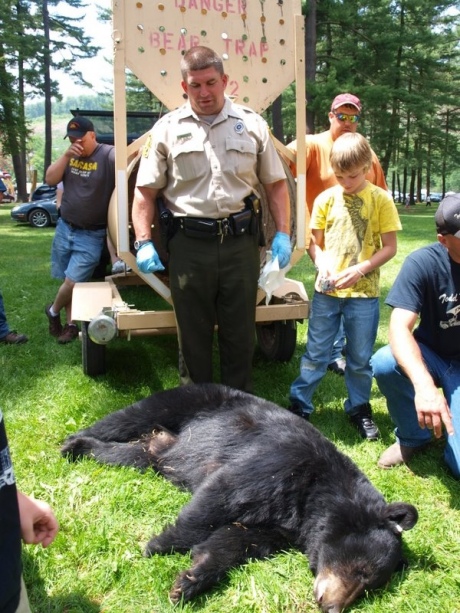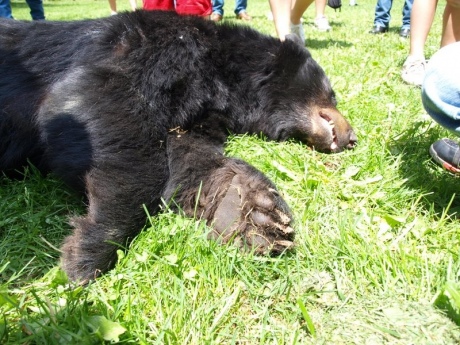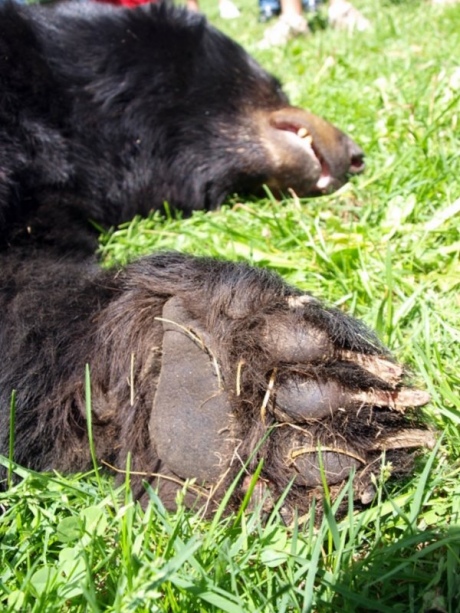 Tagged!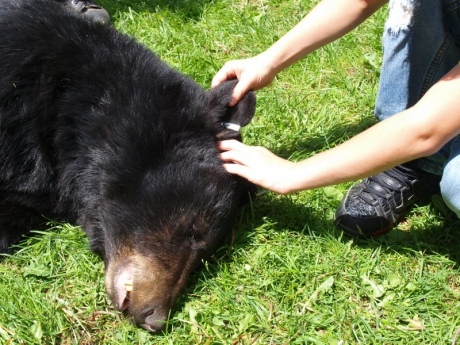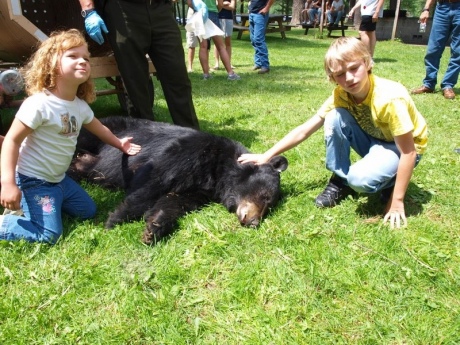 For more pictures of Island Park and the Coal Festival car show, go here



Permalink: Bear_trap.html
Words: 232
Location: Buffalo, NY
Last Modified: 06/18/10 12:09
Category: home
06/16/10 12:01 - 65.ºF - ID#51901
Blossburg State Coal Festival
As usual on Memorial Day weekend, I was camping at a big bluegrass party and came down the mountain to do stuff at the Coal Festival. Here are some parade & festival pictures. I hope you're amused. (See
(e:heidi,48848)
for last year.)
My cousin's ex-wife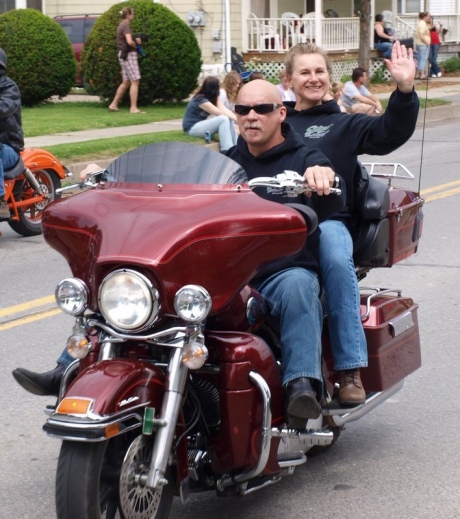 Big flag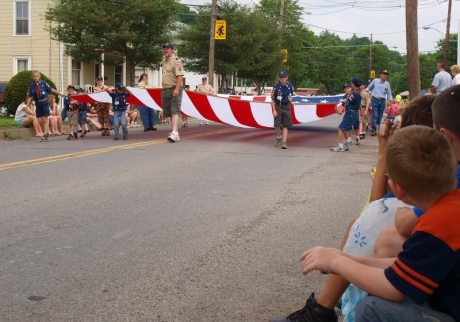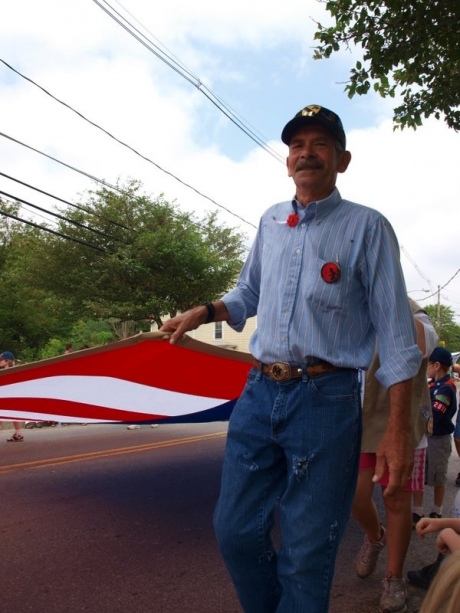 Pennsylvania Bucktails
Civil War re-enactors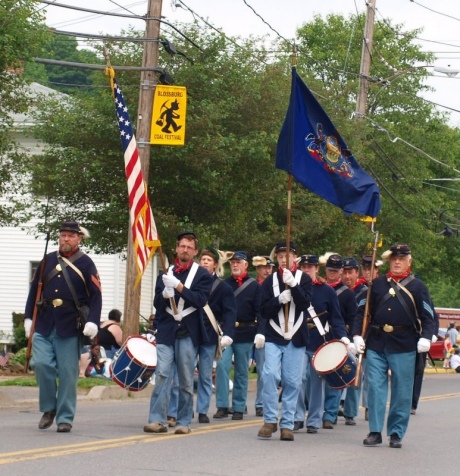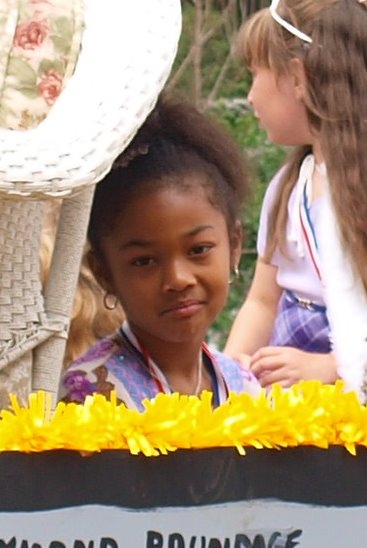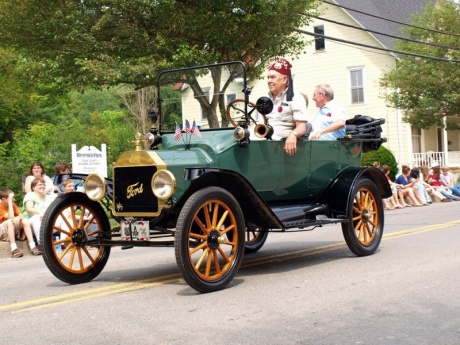 A's nephew Tyler... keep an eye out for him below.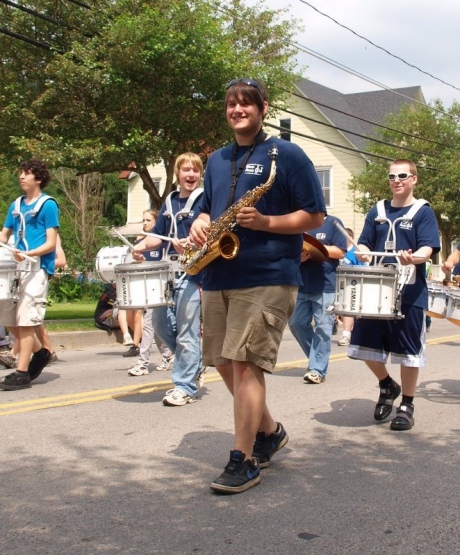 My hairdresser's son Jason.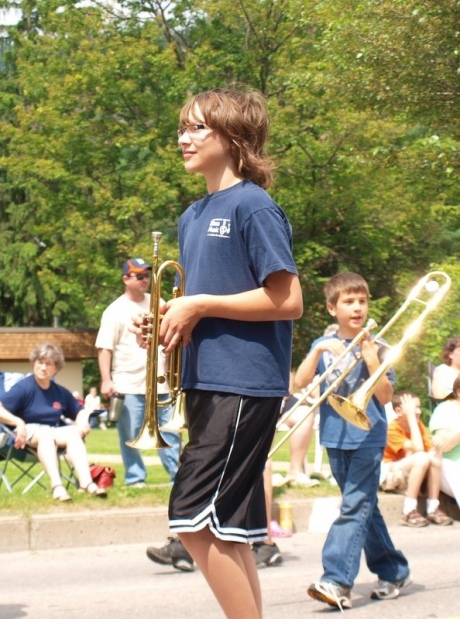 First Citizens National Bank began as Miners National Bank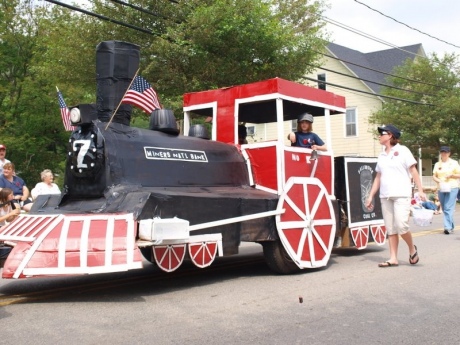 Red Hat Society, driven by town historian Keith Lindie on his precious John Deere.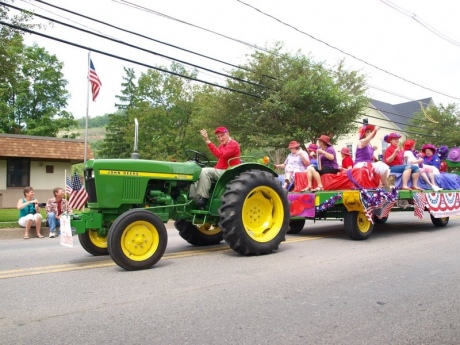 The tall redheaded boy is another of A's nephews. His niece Harley is 4th from left.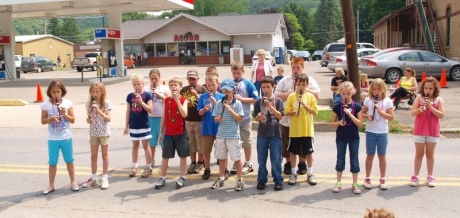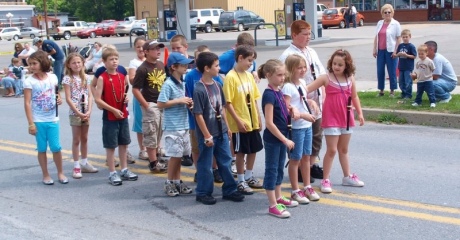 Gratuitous fire engine shot. Blossburg, Morris, Liberty, Wellsboro and Mansfield fire and/or ambulance companies were represented.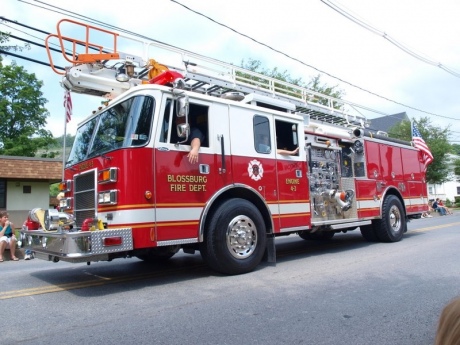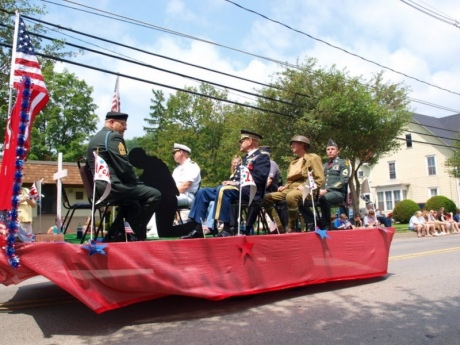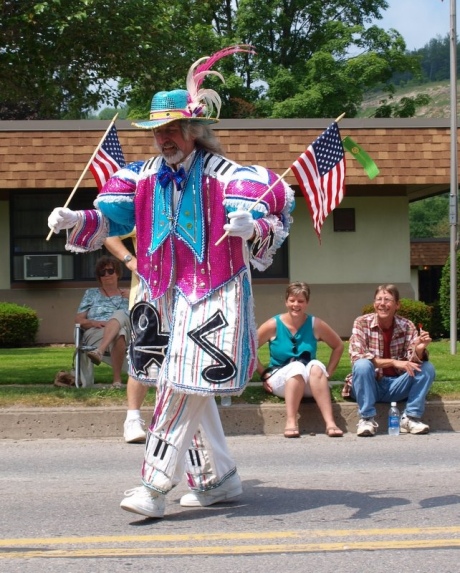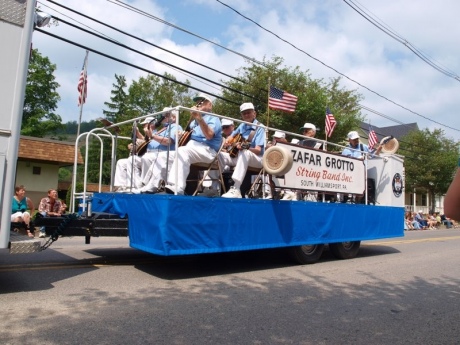 Uncle Dudley's bf Bernie hauled their float.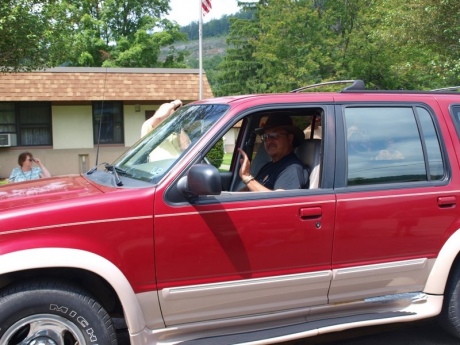 Uncle Dudley & the float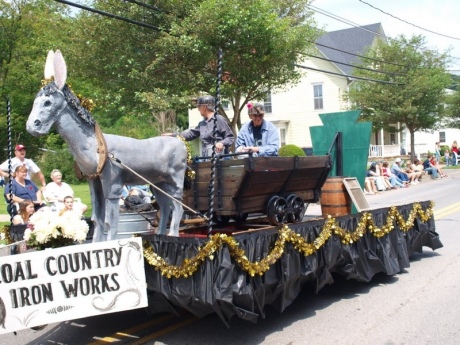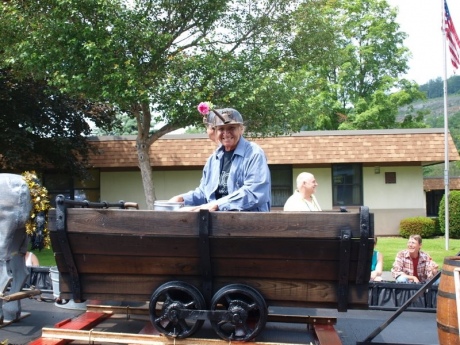 Tioga County does have a bus system although it's mostly impractical. The system does have some good specialized services, such as the one that picks up A's mom at their house and takes her to dialysis .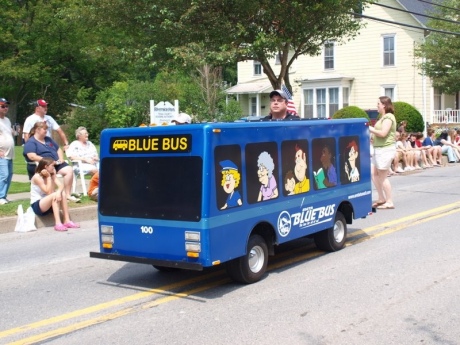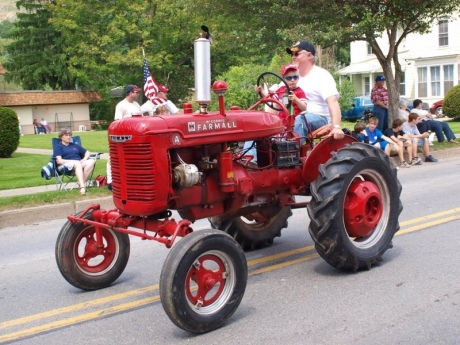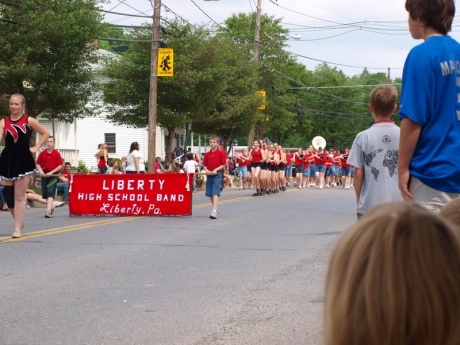 Here's A's nephew Tyler again - the parade/town is so small that participants are recycled. Ty was prom king. Great hat.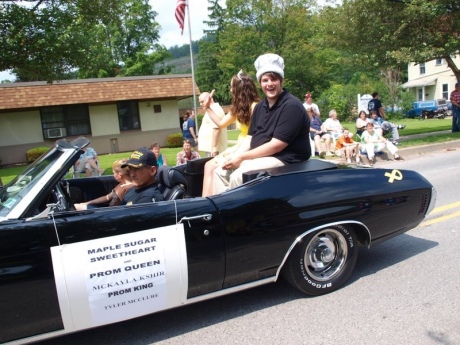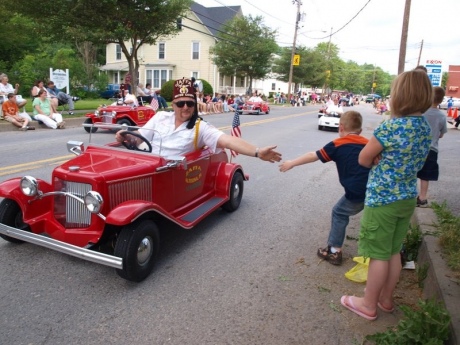 Girls softball... somehow they got to ride four-wheelers.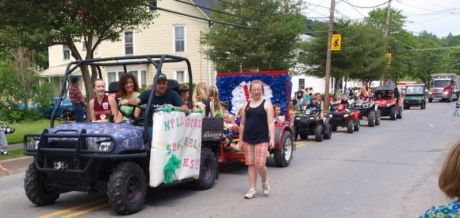 My client
Lucia
's husband Jim.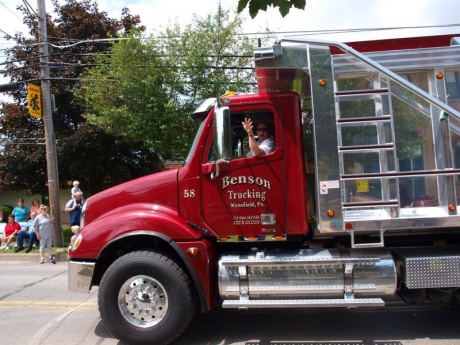 One of the Nickerson relations showing off the eggs that Gordie the Chicken Whisperer was selling
(e:heidi,51745)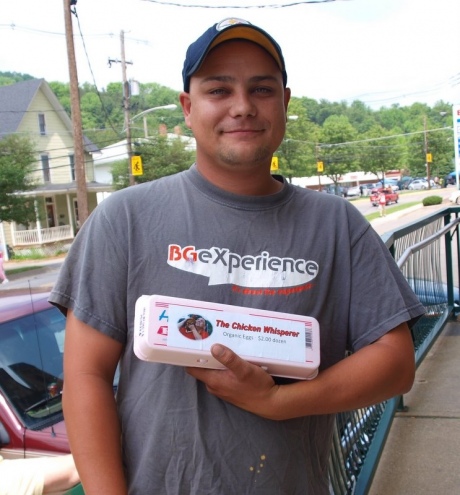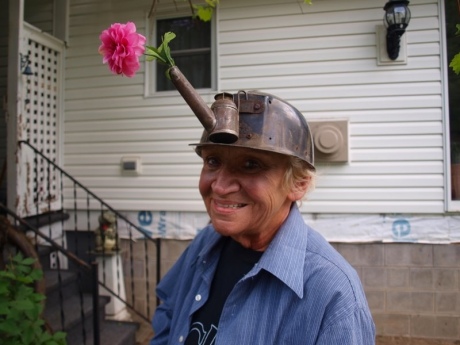 I bought a raffle ticket for this antique tractor cuz ya know I really need one.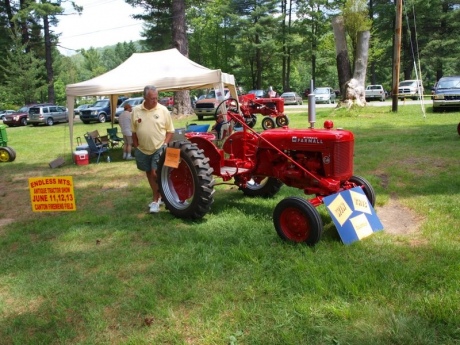 The car show is a very popular event.

Harley was in the parade with her recorder-playing troupe and then she got her face painted at the festival. I love how her teeth were blue.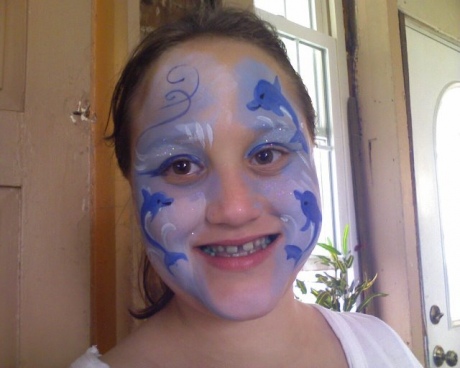 Just a cute picture of A's niece Tori Rose. She begged me to take her camping.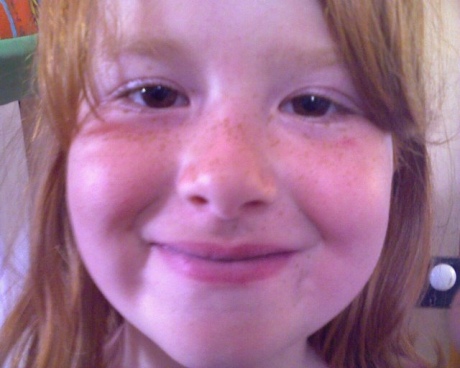 The Island is one of the most beautiful and special places I know. It's so hard to capture the beauty of it.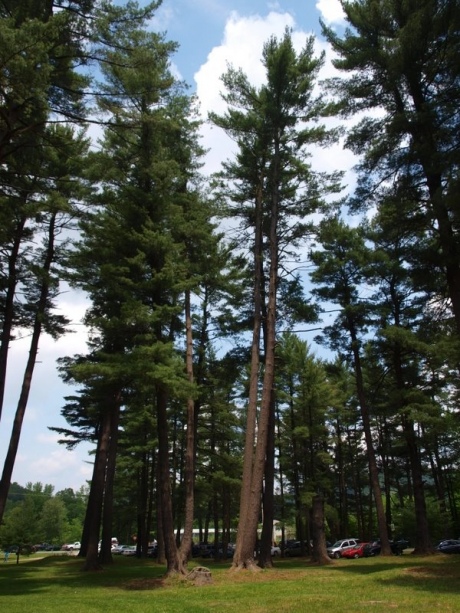 Wow, that was boring.


Permalink: Blossburg_State_Coal_Festival.html
Words: 380
Location: Buffalo, NY
Last Modified: 06/16/10 12:18
Category: pets
06/15/10 11:01 - 65.ºF - ID#51900
Dog park
On
Kristen Becker
's suggestion, I took Nisha to the
Barkyard
before I had to take her home last week. If you need some cute in your life, that's the place to go.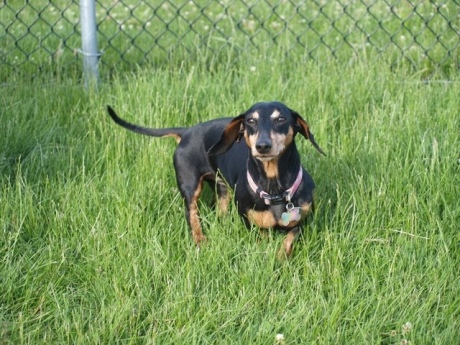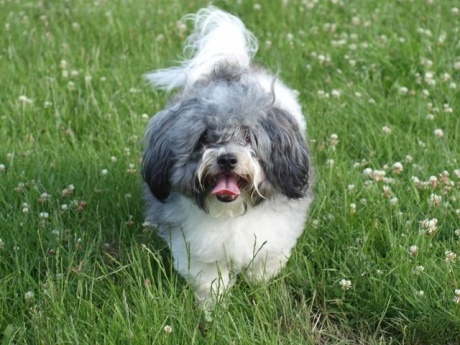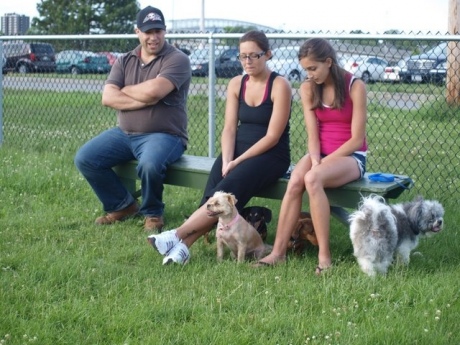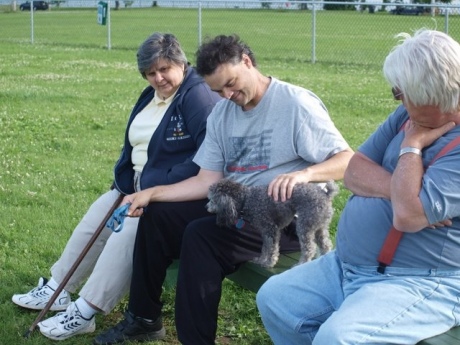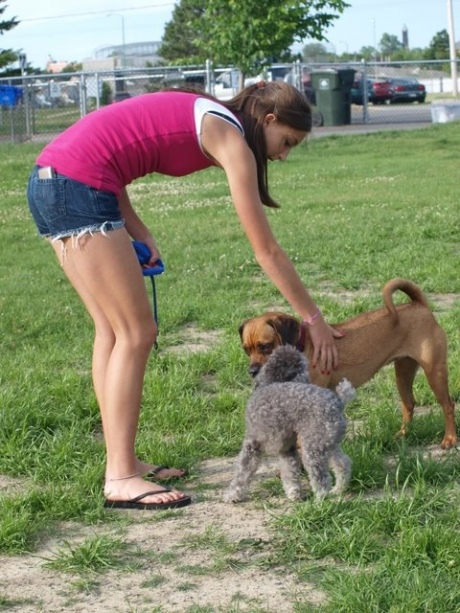 Patent attorney Rebecca and Brandywine, a dachshund mix.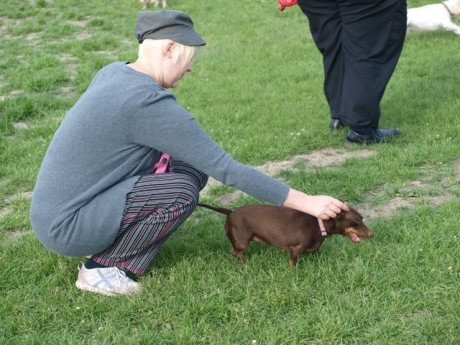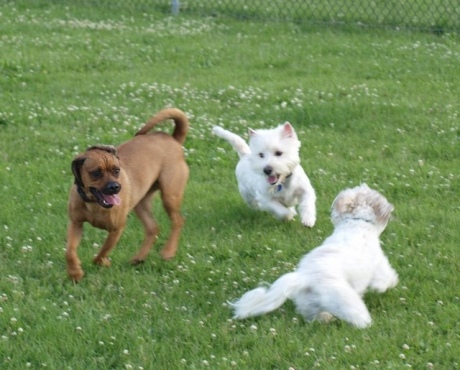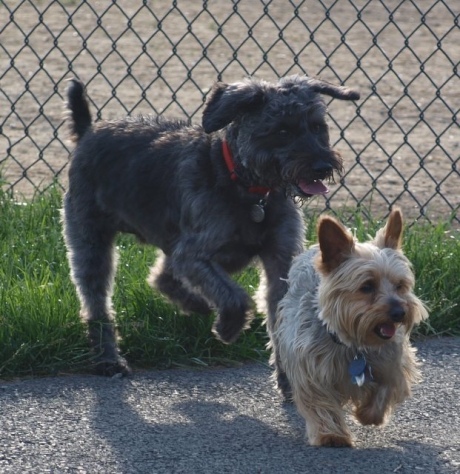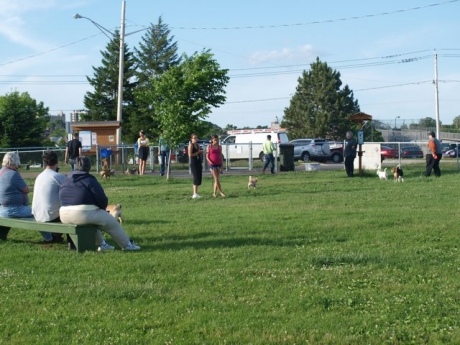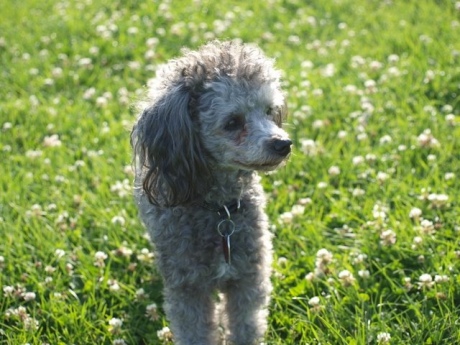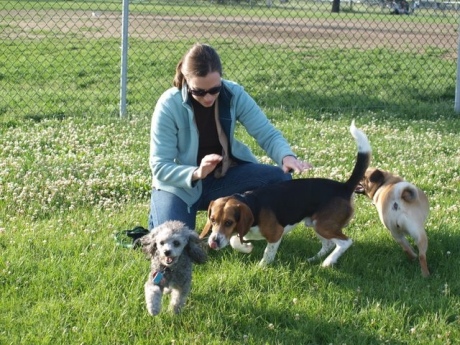 Some random cell shots...
Nisha & China hanging out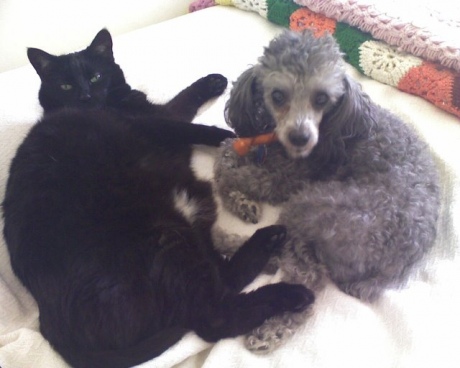 I had my truck packed to go camping Memorial Day weekend and Nisha was happily snuggled in the midst of the blankets & pillows as I took her to A's.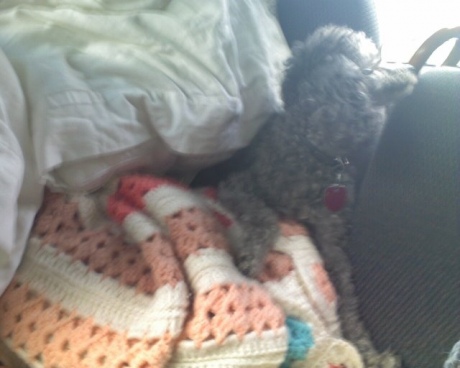 Permalink: Dog_park.html
Words: 105
Location: Buffalo, NY
Last Modified: 06/15/10 11:04
Category: holidays
06/14/10 06:20 - 71.ºF - ID#51886
Dyke March
Thanks to
(e:mike)
,
(e:libertad)
,
(e:metalpeter)
,
(e:fellyconnelly)
, and
(e:lauren)
for hanging out! It was a cool mashup of my
Buffalo Queer Women meetup
members and
(e:peeps)
. (Whoa! the little flying pictures on upload!)
(e:libertad)
loves Nisha! What a great shot - they're both so happy!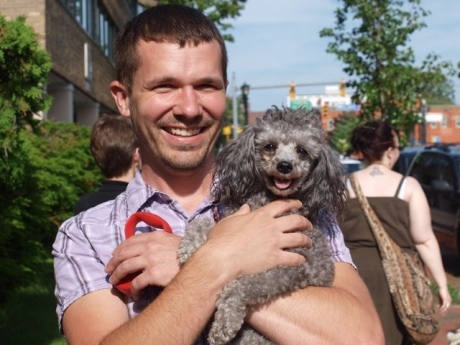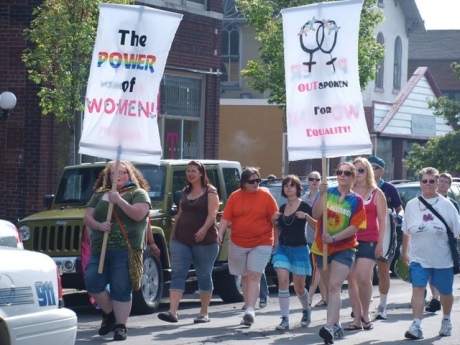 Brigidann lives at Plankton, the other coop house. She's a cool nerdy punk type. Her shirt says "Sorry, I don't do boys."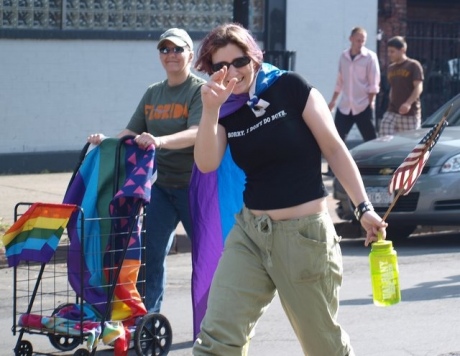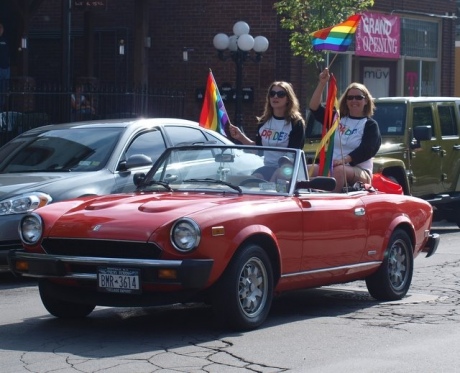 Alisa & Kavi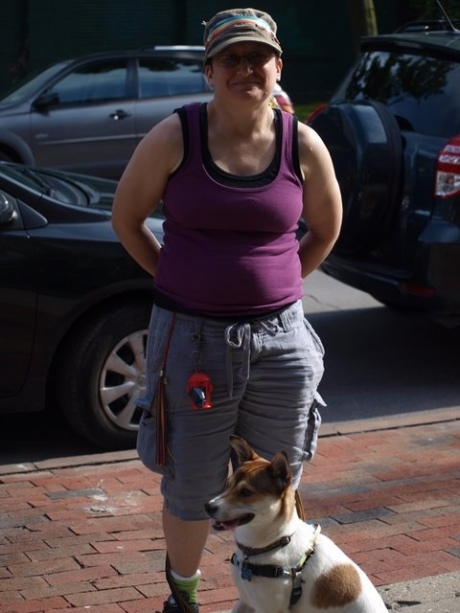 Permalink: Dyke_March.html
Words: 87
Location: Buffalo, NY
Last Modified: 06/15/10 10:44
Category: home
06/13/10 12:53 - 65.ºF - ID#51874
Scooters, windmills, cemeteries and Halliburton
April 10, 2010
Uncle Dudley and her bf Bernie bought a scooter to use when they're traveling in their RV. Here's Uncle Dudley scooting around the yard.
I tried it out, too. It was way more fun than I expected, and much easier. Would this be a good city transportation option?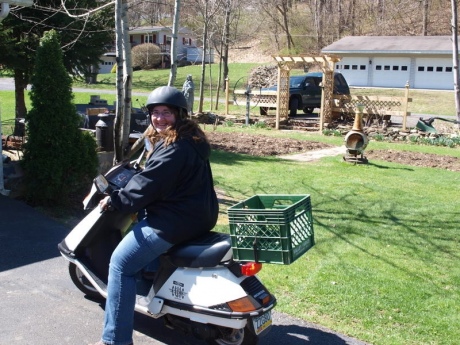 Uncle Dudley & Bernie create "Headstone Halos," cemetery headstone decorations that keep the flower pots off the ground and make the veterans' flags stand up straight. This one is on my great grandmother's grave.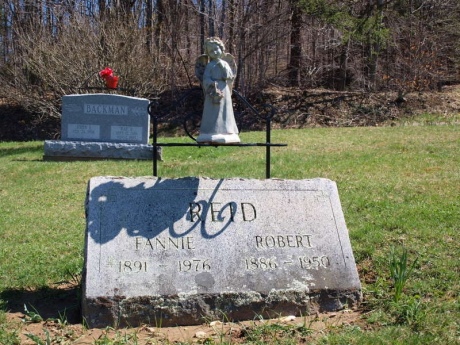 I love the shadows.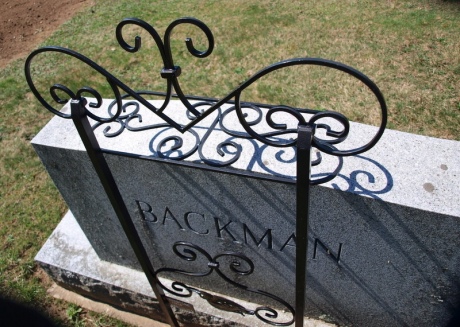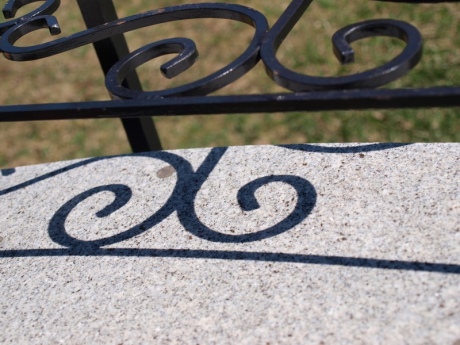 Bernie creates custom artwork for the Halos.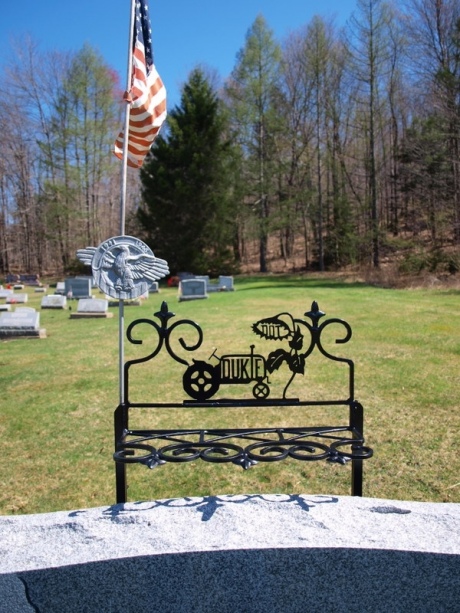 I've mentioned the industrial invasion of Tioga County by gas well drilling... From 2007 through April 2010, Pennsylvania has issued 1,559 permits in the four counties of Bradford, Tioga, Susquehanna and Wayne.

Choose Tioga from the drop down menu, then zoom in on the yellow pin on Ward Township. The photos are from Ward and Union twps. The yellow pins are Fortuna, now Talisman, well permits and the purple ones are
East Resources, now Shell Oil.
This well pad is behind American Legion Post 167 in Morris Run.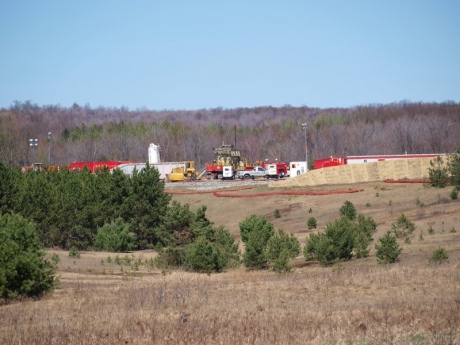 They're clearing paths to create roads for the well pads.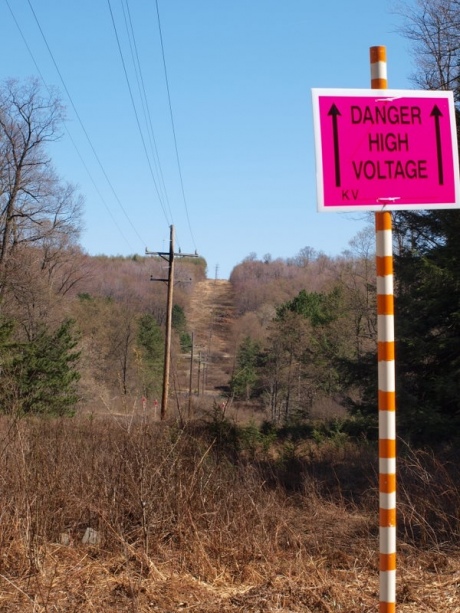 This land was strip mined for coal and reclaimed.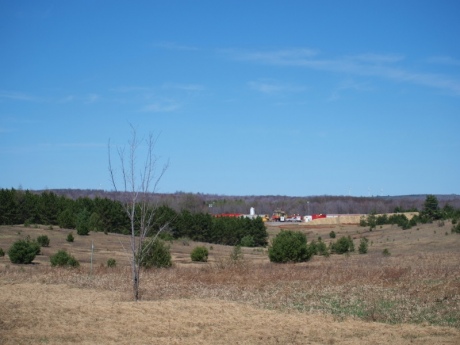 Another well site.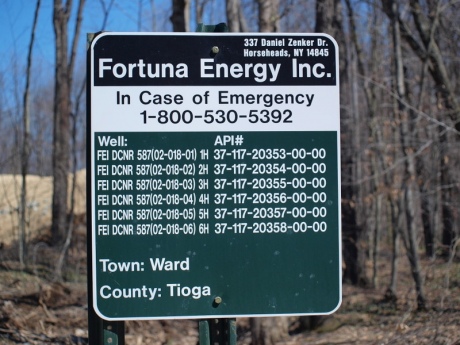 This shows the truck traffic on a Saturday at
Fallbrook
, Pa.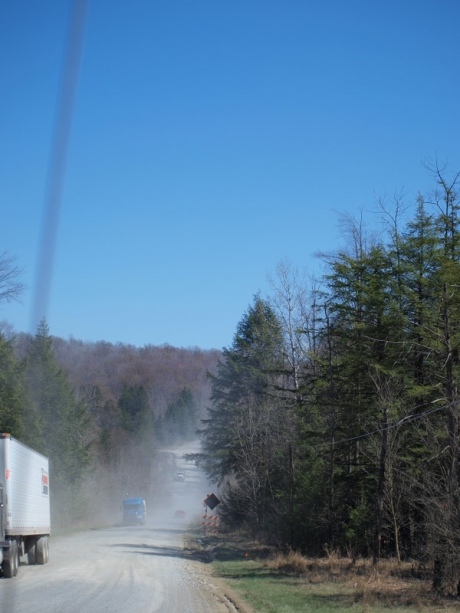 Permits displayed at another well site.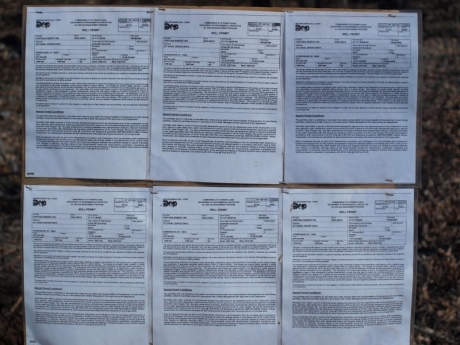 A compressor station. There are lots of cabins around here - their property values are shot.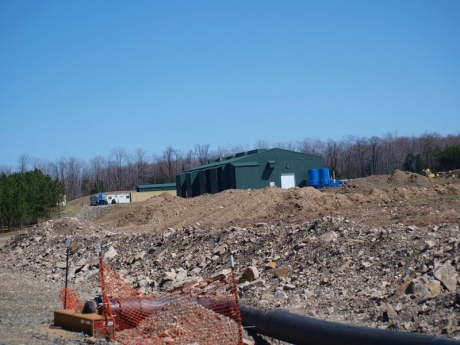 Ward & Union townships are also the site of a l
arge windfarm
. Although windfarms do cause some noise pollution, they do not threaten water. The energy is exported to Virgina, Maryland & Delaware.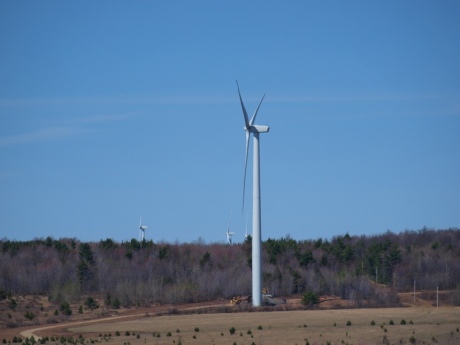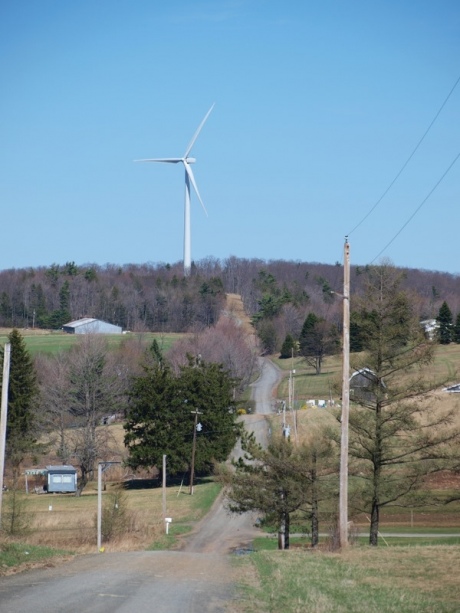 These poor folks have both a windfarm and a gas well pad. Their house shows a bunch of new improvements, so they're getting money from somewhere, but I doubt they could sell their land. This used to be just another quiet country road.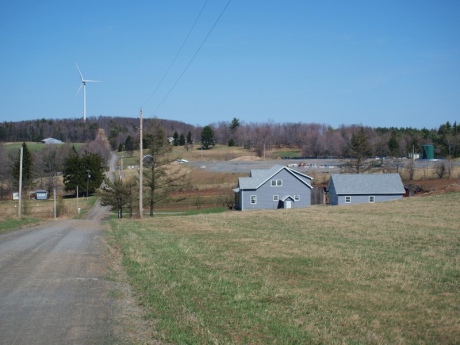 Drilling rig.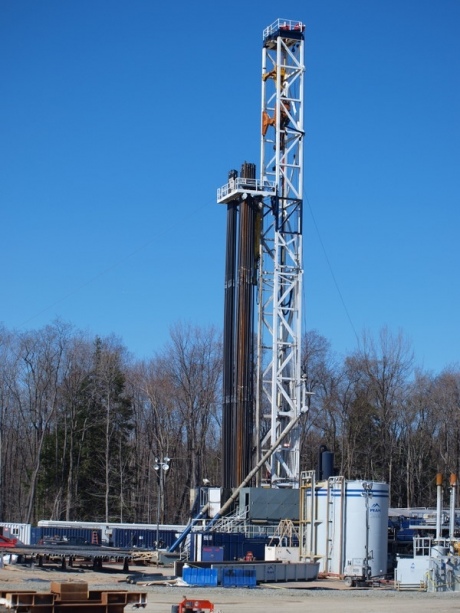 You know life is bad when Halliburton appears. :-(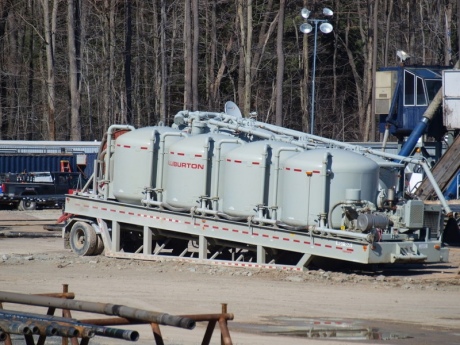 We stopped for a little picnic lunch.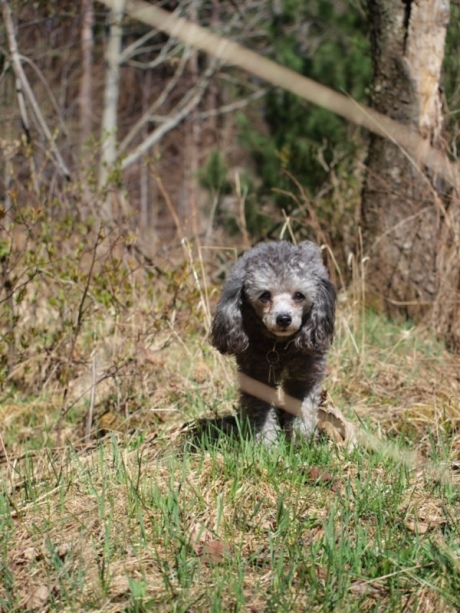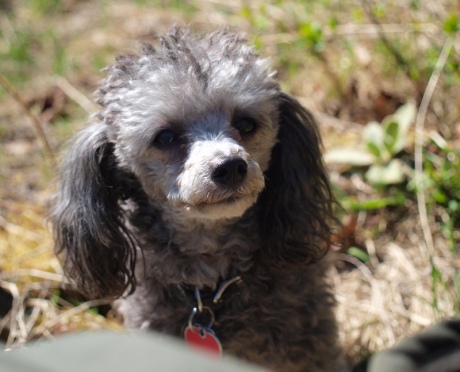 All of a sudden Nisha laid down and stopped moving. I thought she was just following a scent trail but she wouldn't get up. I panicked and yelled for A.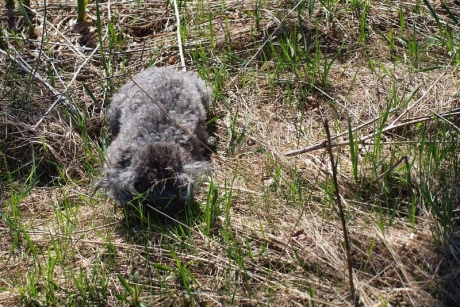 He picked her up and she had burdocks on her ear which then got attached to her eye fur and she was trying to wipe them away. He pulled them out.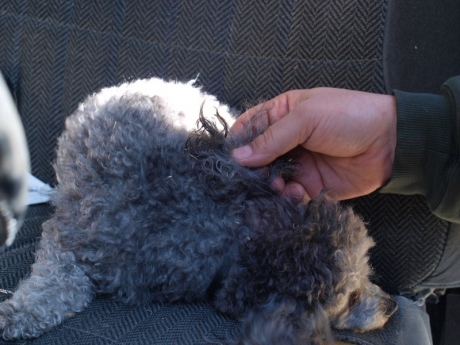 And she was grateful.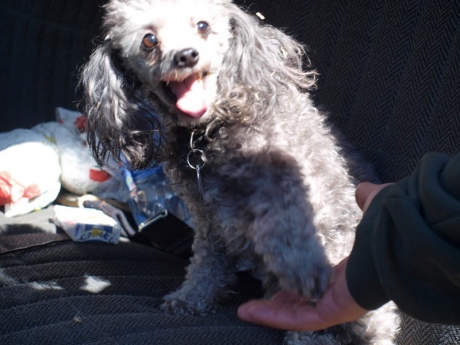 I don't think this was constructed.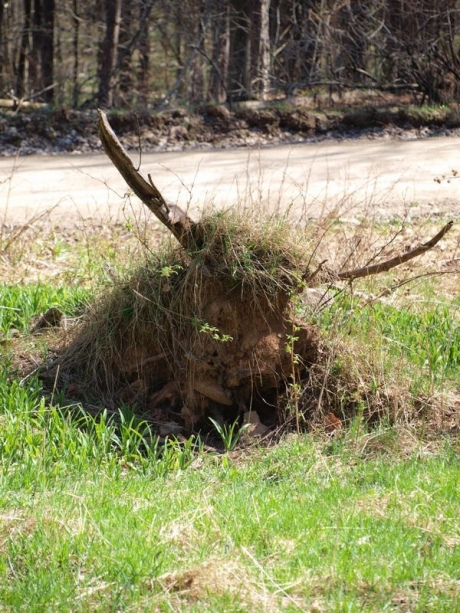 Hundred-year-old foundation with a tree growing in the middle of it.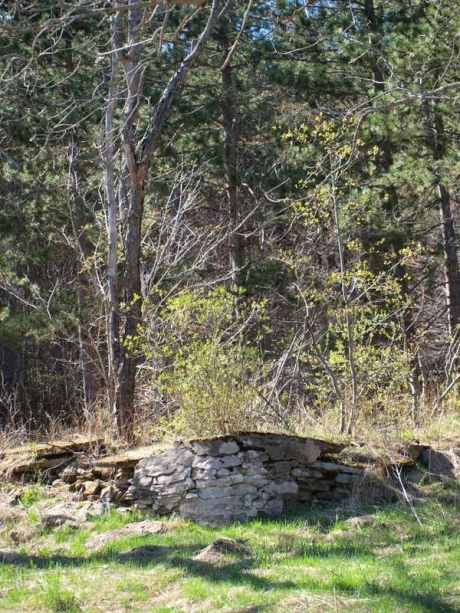 Permalink: Scooters_windmills_cemeteries_and_Halliburton.html
Words: 463
Location: Buffalo, NY
Last Modified: 06/13/10 01:16
Category: home
06/10/10 12:58 - 64ºF - ID#51848
Bodhi toes!
I have ooodles of pix to post but here I am posting a crappy cell phone picture of Bodhi's toes. Poor baby is at the doctor getting shots now.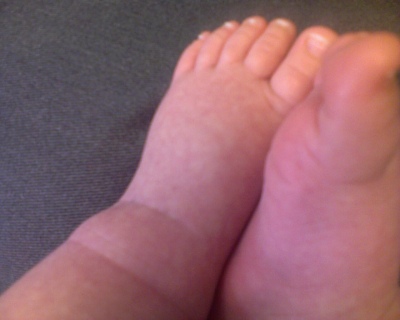 Permalink: Bodhi_toes_.html
Words: 31
Location: Buffalo, NY
Category: holiday
06/05/10 01:33 - 73ºF - ID#51802
Dyke March
My meetup group is watching the Dyke March from my front stoop this afternoon - you're all welcome to join us! 5:00 p.m. Bring beer, dogs, chairs, dykes... (comment if you need my addy)



Permalink: Dyke_March.html
Words: 41
Location: Buffalo, NY
<-- Earlier Entries