Category: tech
01/05/15 08:40 - 9.0ºF - ID#59723

e:Terry has succumbed


Permalink: e_Terry_has_succumbed.html
Words: 6
Location: Buffalo, NY
Last Modified: 01/05/15 08:40
Category: holiday
01/04/15 07:53 - 35.ºF - ID#59719
Salt dough ornaments
(e:Dianne)
likes painting ceramics, so I thought she'd enjoy making salt dough ornaments. They're much more free-form artsy yet employ all the same techniques.
First, we made the dough - 1:1 flour:salt + enough water to make it like dough. This was almost a cup of water with one cup each flour & salt. We had also made chocolate chip cookie dough, molasses cookies and sour cream sugar cookie dough that day, so we put it in the fridge to cut & bake later.
The next day, Tanya helped us roll out the cookies and cut them. Then we baked them for nearly two hours, turning halfway through.
They sat for a few days while we finished up the other cookie baking and gathered paints, glitter, mod-podge, brushes, and pretty paper. (A filled loyalty punch card at Hyatt's gets you at $20 gift card!!)
Christmas Eve, Tanya came over and we started the decorating process. We sanded first - definitely recommend this step, it was surprisingly helpful to have smooth(er) surfaces to work with. We painted, decoupaged, glittered and otherwise manipulated the ornaments. Having lots of ornament hooks handy was very helpful as we painted both sides. Paint - dry - paint - dry - modpodge - dry - glitter glue - dry ... Note: mod-podge THEN glitter glue! We got quite a few started and nearly complete.
Christmas Day we hosted the afterparty from Brena's Misfit Christmas Brunch and people created more interesting ornaments. The lady with the dress is from that session.
We went to NYC Saturday to late late Tuesday night, so we couldn't finish until yesterday. I was still tying string on ornaments today. I like nylon invisible thread, and we also used some really nice stretchy gold string. We ended up throwing some unpainted ones away because we just couldn't keep occupying the kitchen table with this project.
Here's the entire set. As much work as they took, I keep expecting there to be more of them!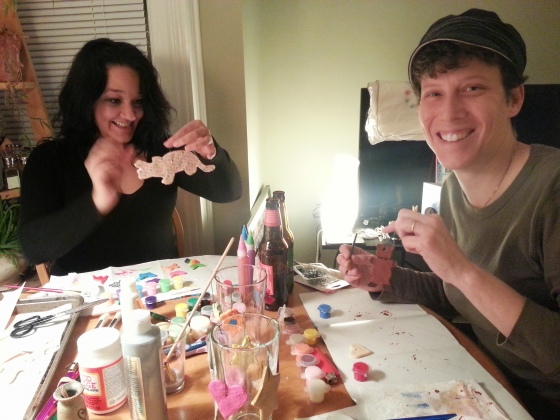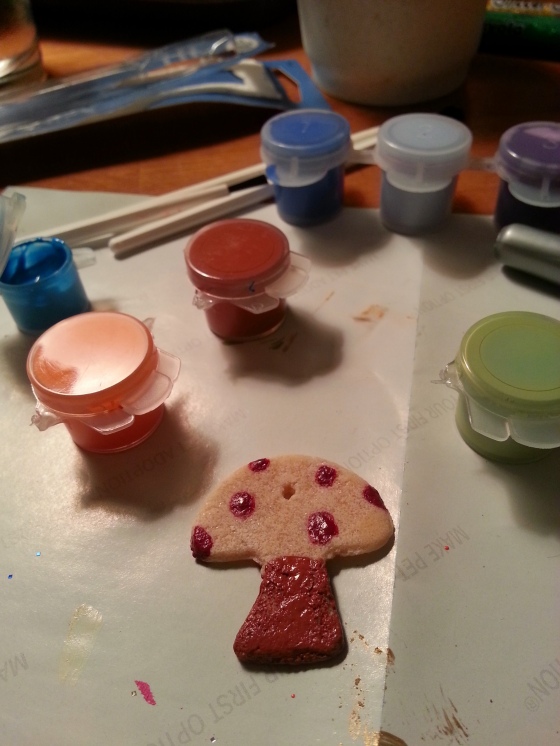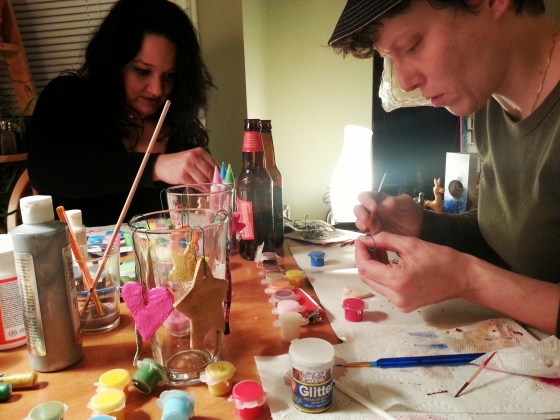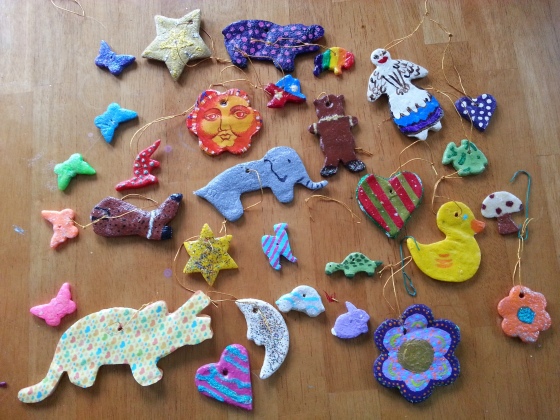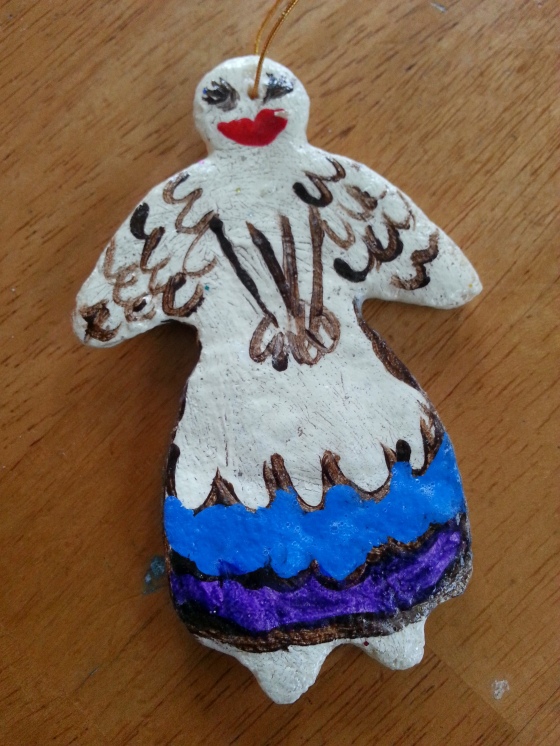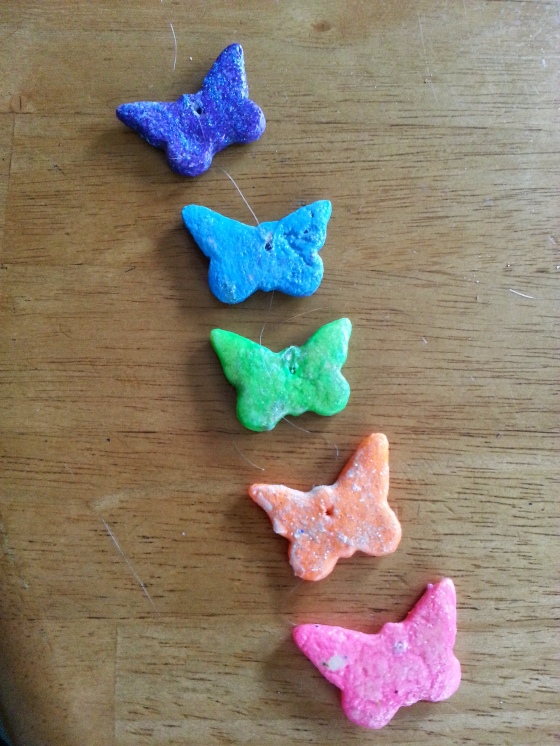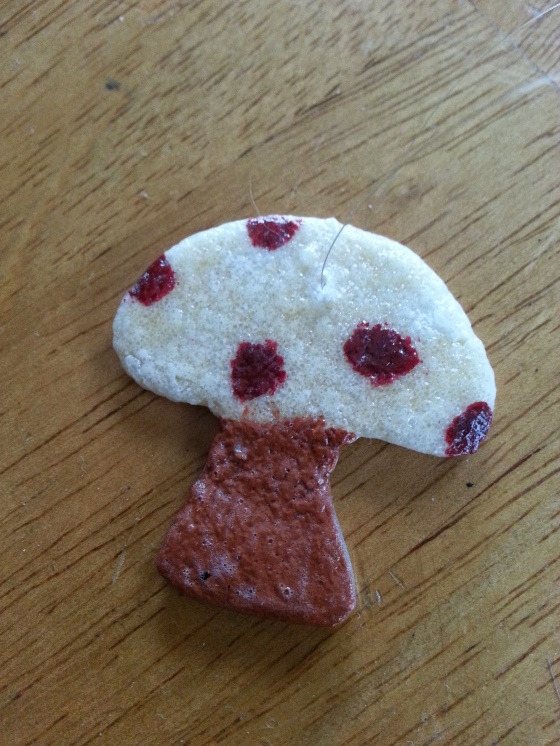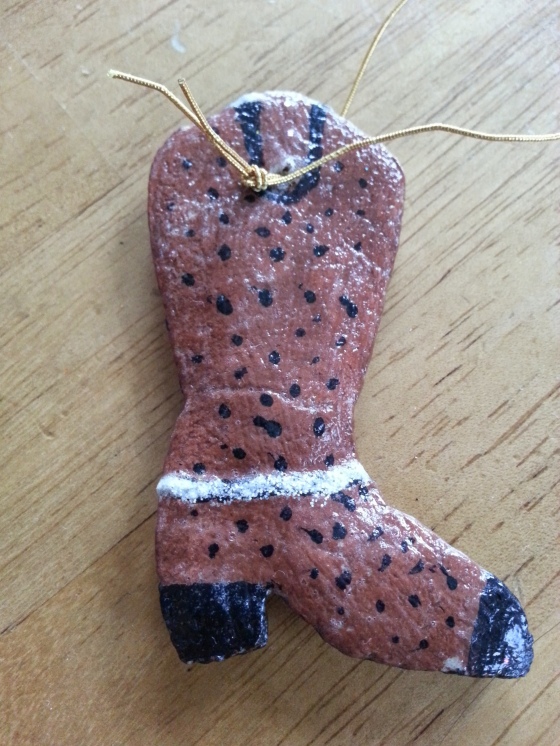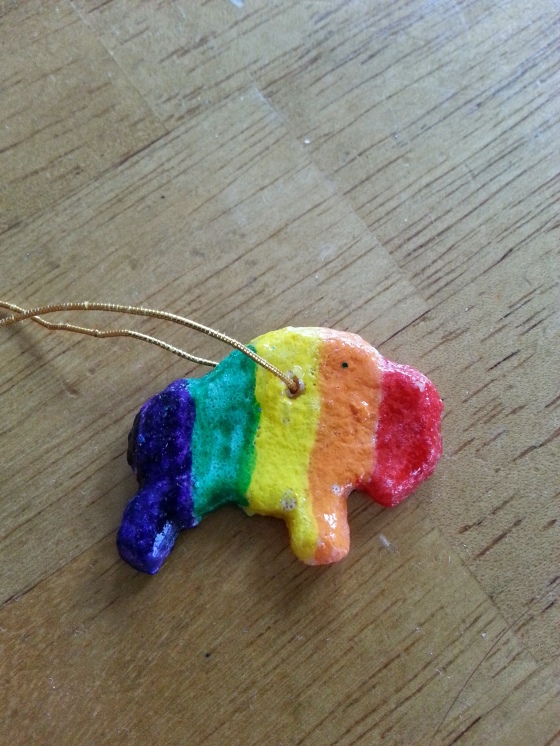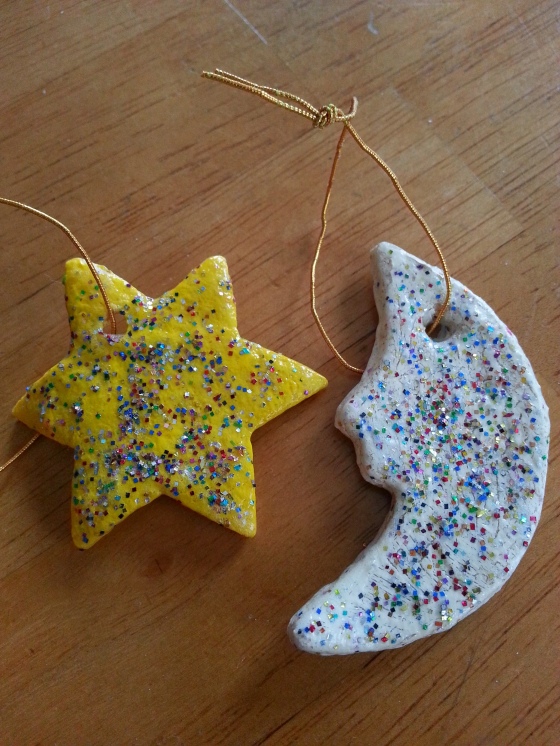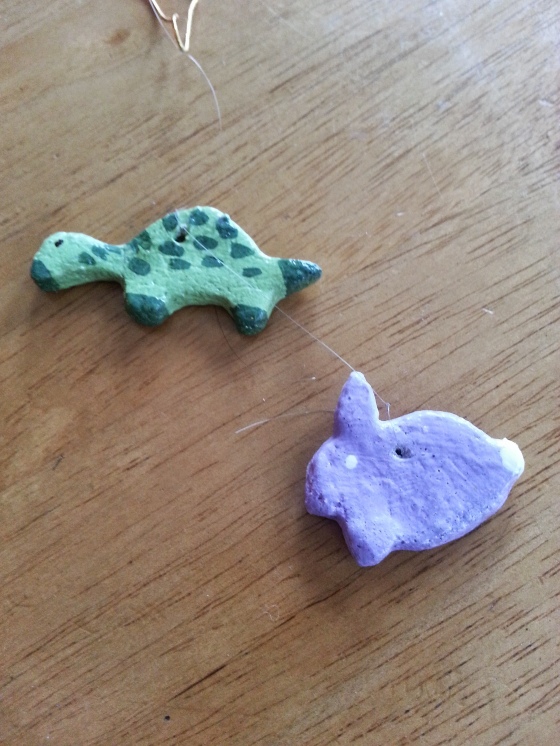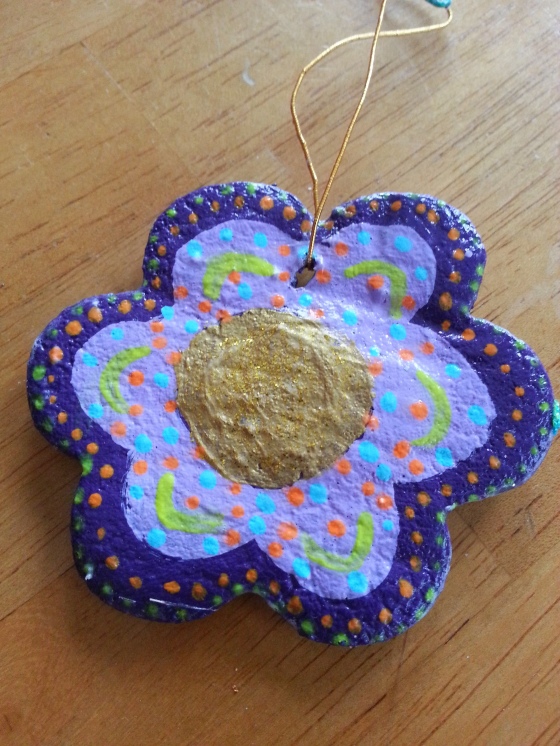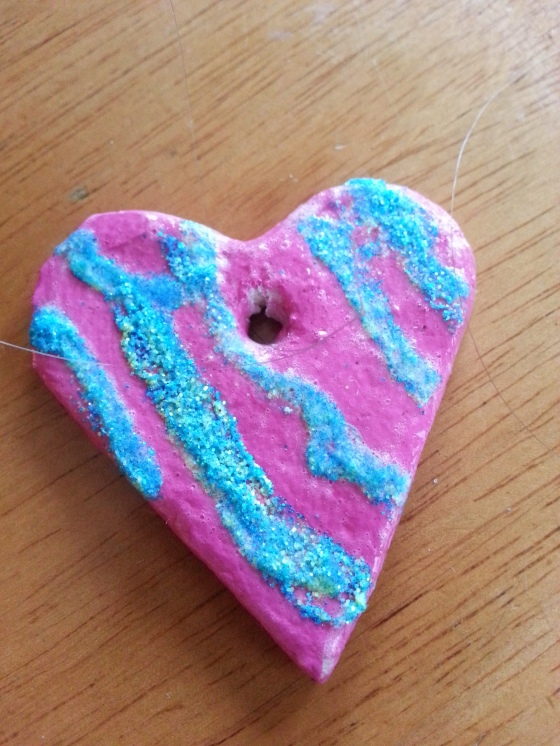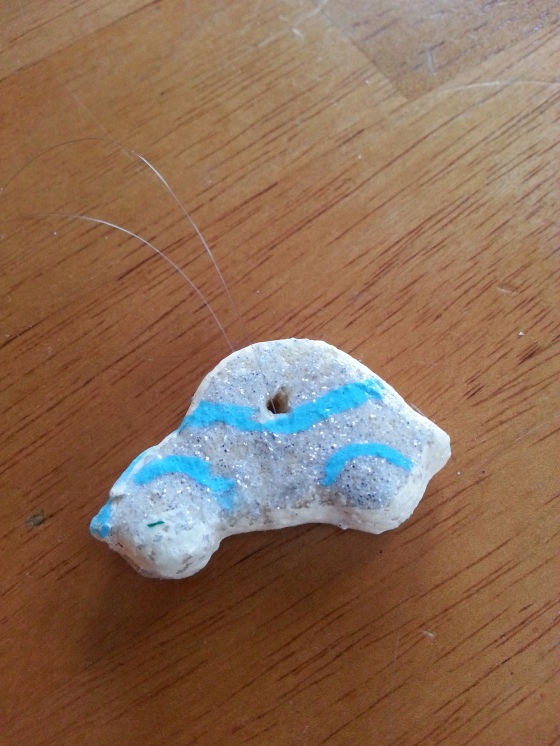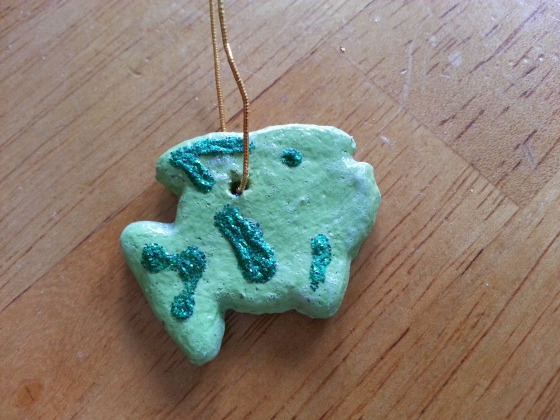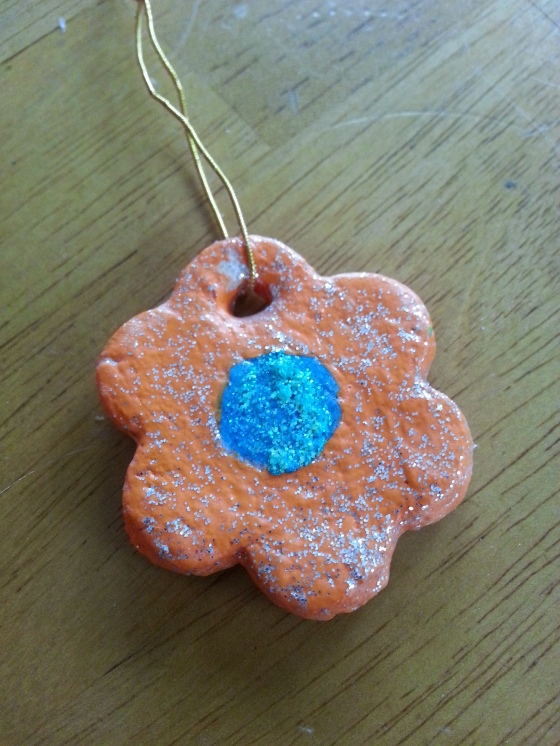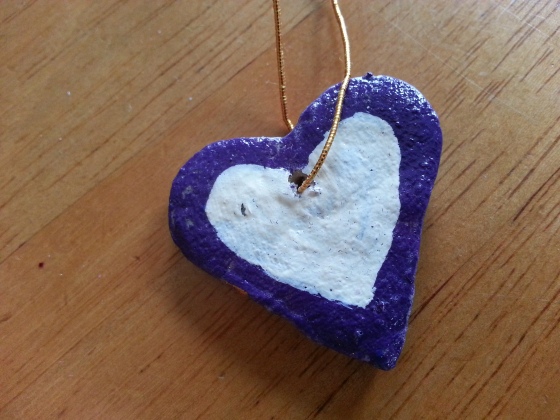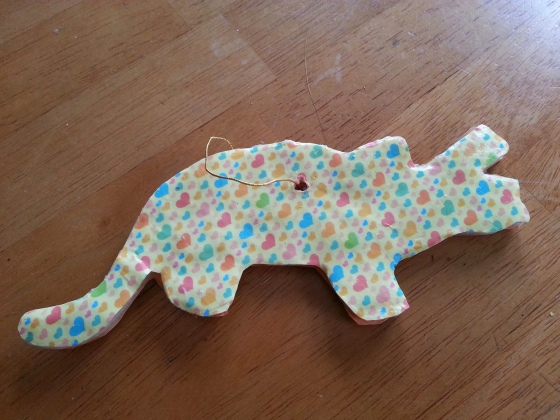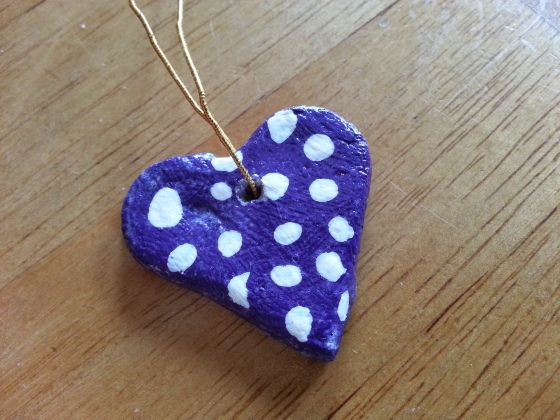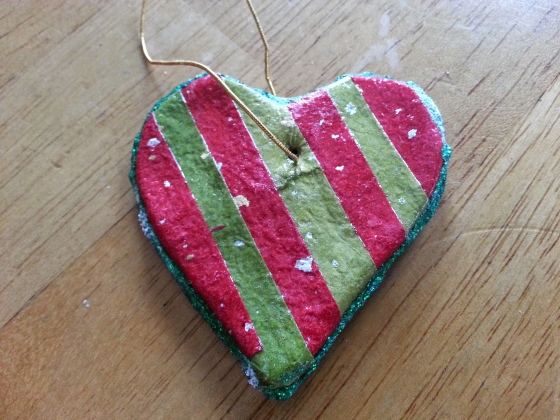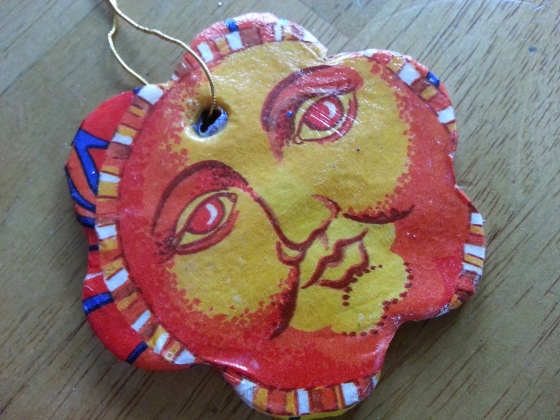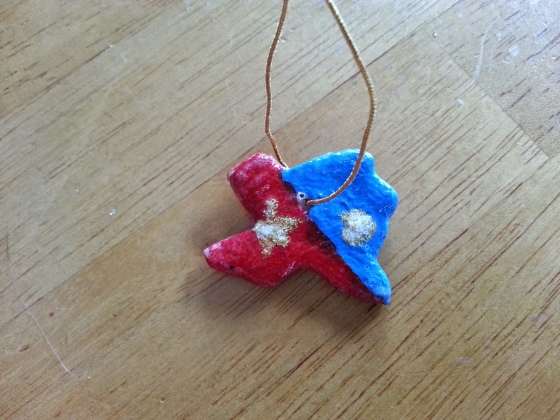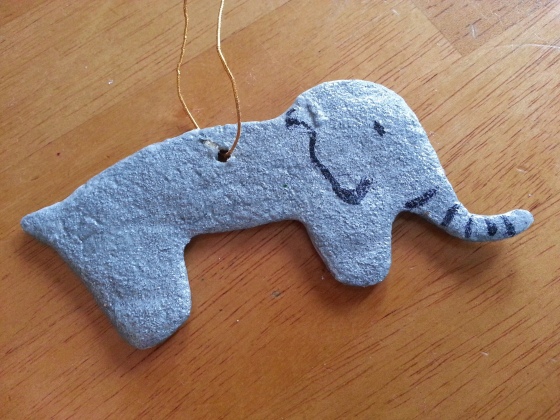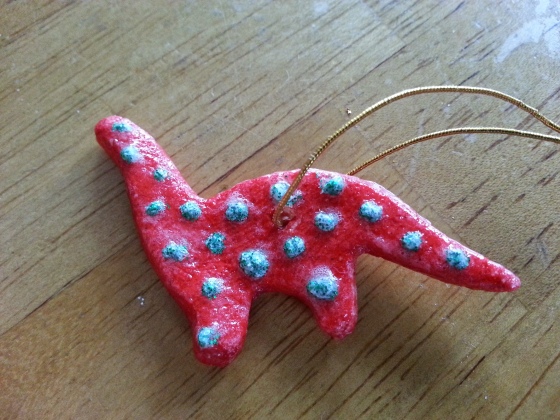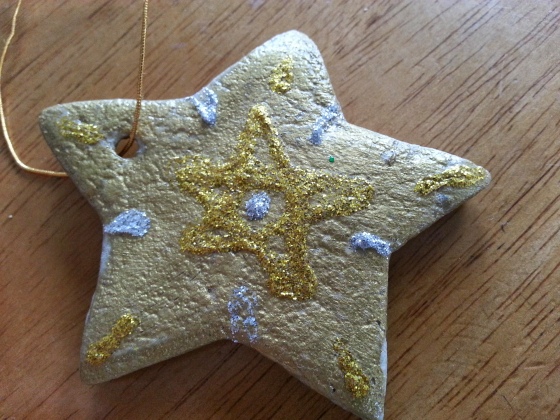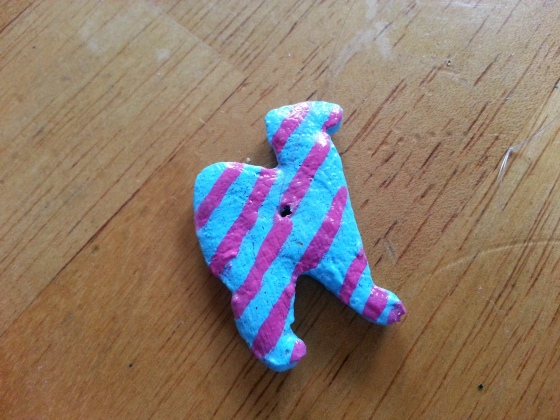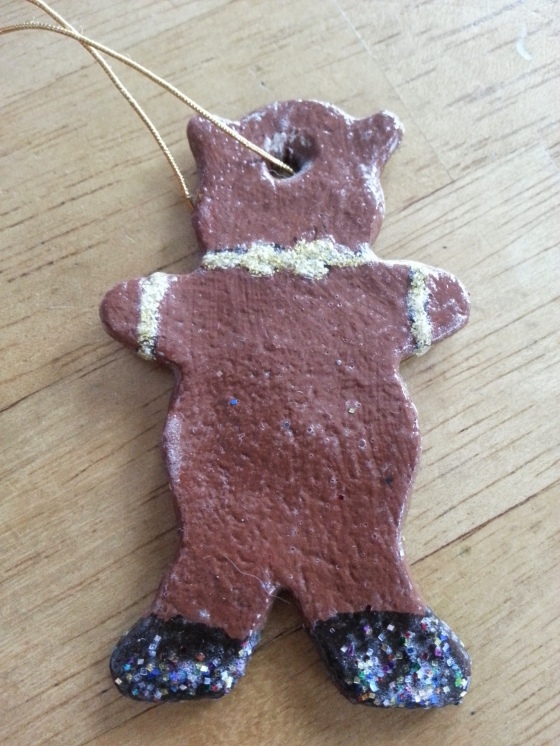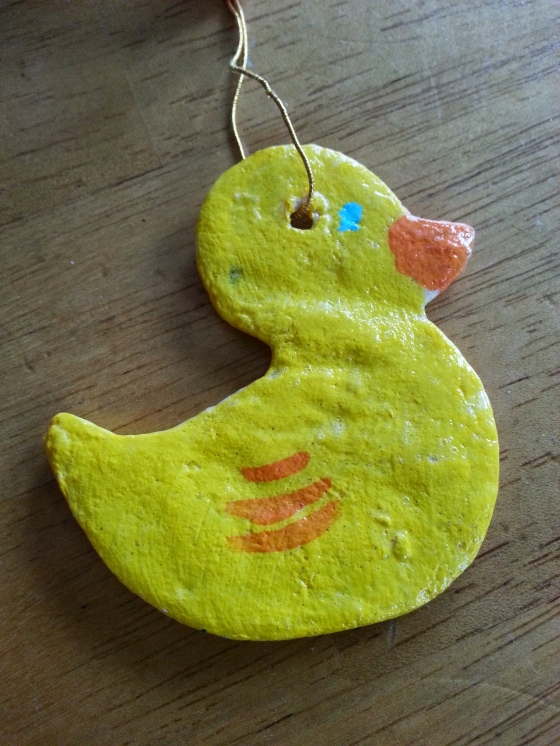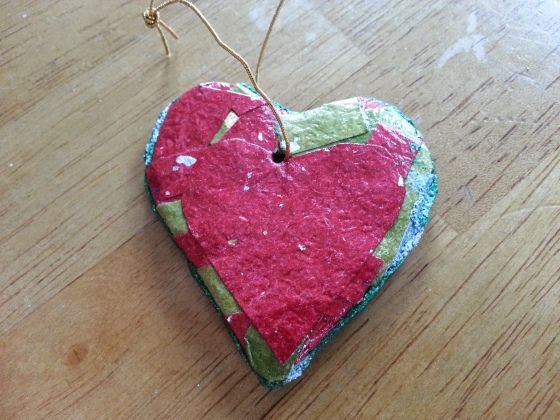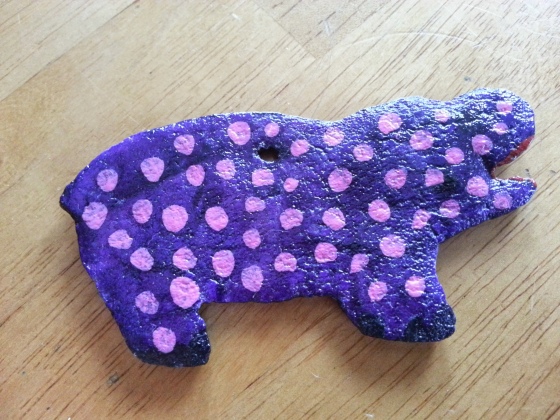 Permalink: Salt_dough_ornaments.html
Words: 389
Location: Buffalo, NY
Last Modified: 01/04/15 10:29
<-- Earlier Entries