Category: life
03/07/16 10:39 - ID#60433
A completely ordinary bad day
In the past eight months, bad days have been numerous. Not ordinary bad days, life-altering bad days.
We got married June 20, a wonderful, joyous day surrounded by people we love from near and far. A few days later as we were camping in Daniel Boone national forest, we got some amazing news that let us breathe easy and finally be able to think about our future. That evening, we swam in cave run lake as the sun set giddy with excitement and love for each other.
The next day we rolled out of our tent (a wonderful and thoughtful wedding gift from
(e:libertad)
,
(e:yesthatcasey)
, and Tanya) and smelled rain. We were hoping to stay there at Cave Run for a few days but we turned our phones on and checked the weather. Awww, major thunderstorms for the next four days. We packed up the whole campsite in 30 minutes, shutting the tailgate just as the first raindrops fell.
We pulled out the maps. Yes, paper maps! I had gotten them from each state visitors bureau just in case we were without service along the way, but we used them for most of the trip and it was fun. Tennessee's map was hard to find, it wasn't a separate object like all the others, it was an 11" x36" foldout in the seam of the travel guide. I suggested we go to Nashville and Dianne shrieked with delight. She had never been and wanted to go to the country music hall of fame. We started driving...
We were still in Kentucky when her mom called. She was in the hospital and the doctor had just told her that she had stage four lung cancer and had six months to live.
She died January 14.
We buried my uncle January 30.
We euthanized China Cat Sunflower Monday.
Friday, my alarm didn't go off. I couldn't find my keys. I was half an hour late for an appointment and pissed off a client.
(E:Terry)
,
(e:xandra)
and I went to office depot to buy office chairs and walked out after selecting the chairs we wanted because the sales person was *that* bad.
I am grateful for a perfectly ordinary bad day. I found my keys yesterday.


Permalink: A_completely_ordinary_bad_day.html
Words: 372
Location: Buffalo, NY
Last Modified: 03/07/16 10:44
Category: food
12/25/15 01:25 - ID#60375

Cinnamon Rolls
The references I used for this project:
recipe 1:

recipe 2:

recipe 3:

icing:

tips:

kneading refresher:

(it came right back to me, didn't need the video)
punch down:

Screwed up the icing at the last minute, but they look pretty good :-)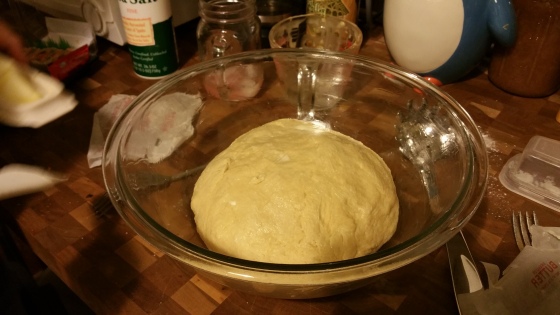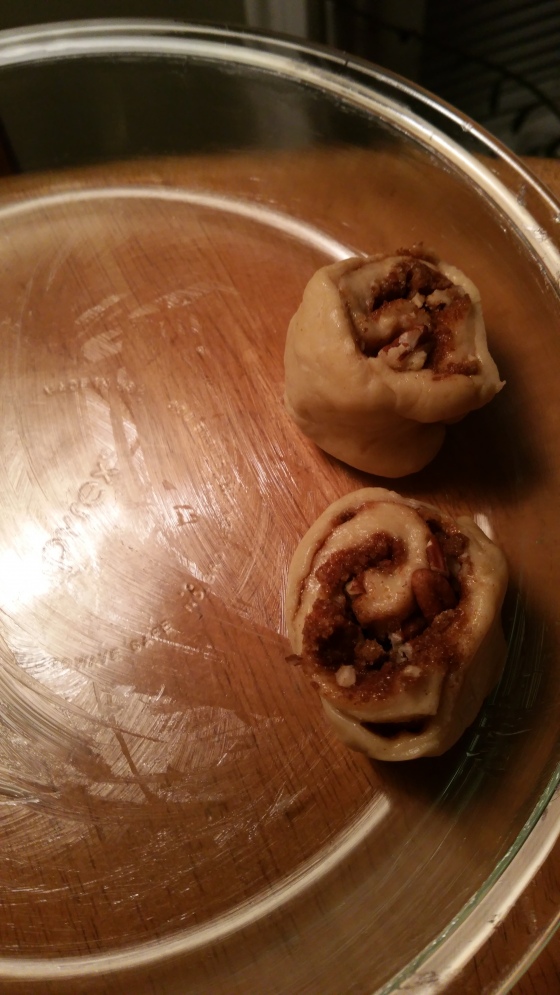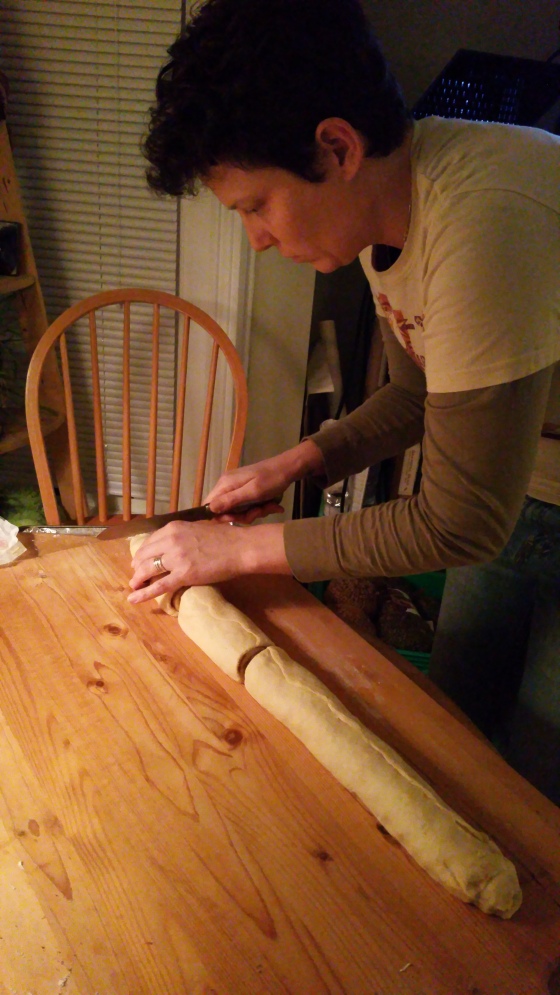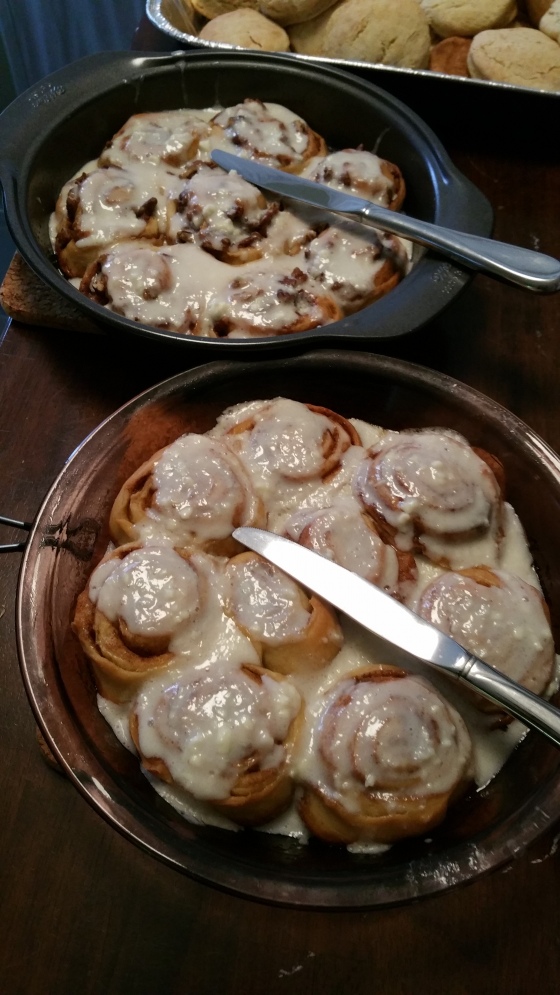 Permalink: Cinnamon_Rolls.html
Words: 88
Location: Buffalo, NY
Last Modified: 12/25/15 12:06
Category: wedding
05/18/15 08:54 - 66.ºF - ID#60002
Thank you! Buffalove Pre-Wedding Celebration
We had an amazing weekend... luxurious time with my bff, a PERFECT party, and then an unexpectedly lovely Sunday Funday with brunch, bocce, twerking on the front porch, Cards Against Humanity, and finally sky lanterns! Photos by Moneissa,
(e:xandra)
, Greg and me.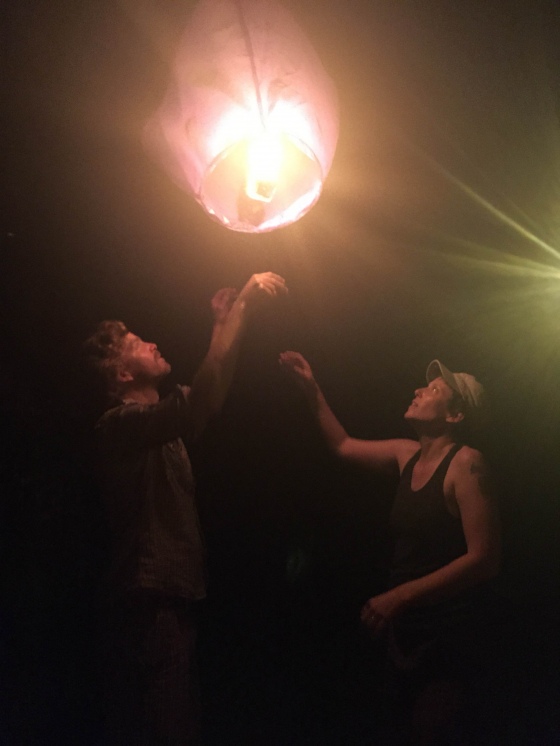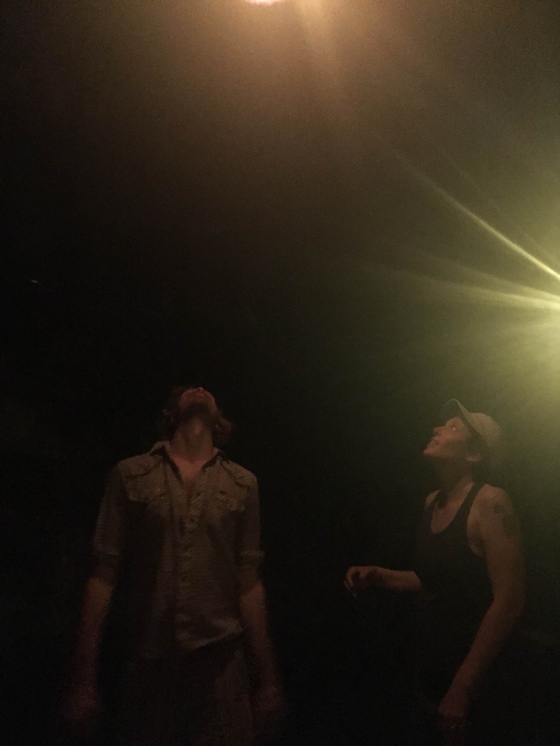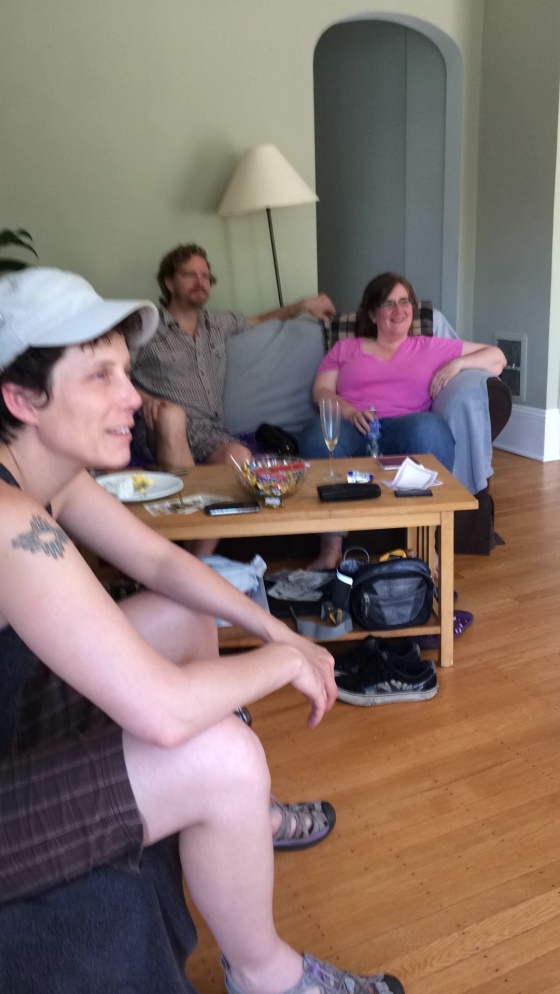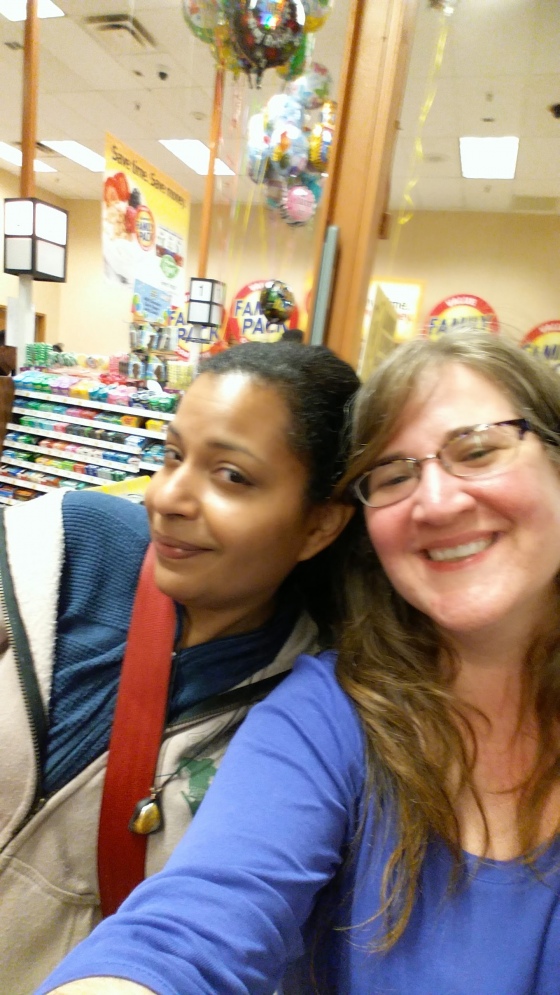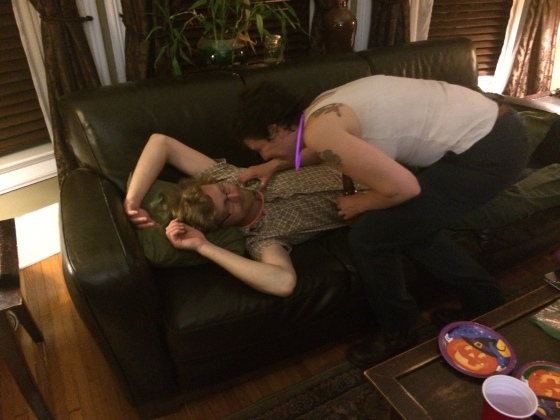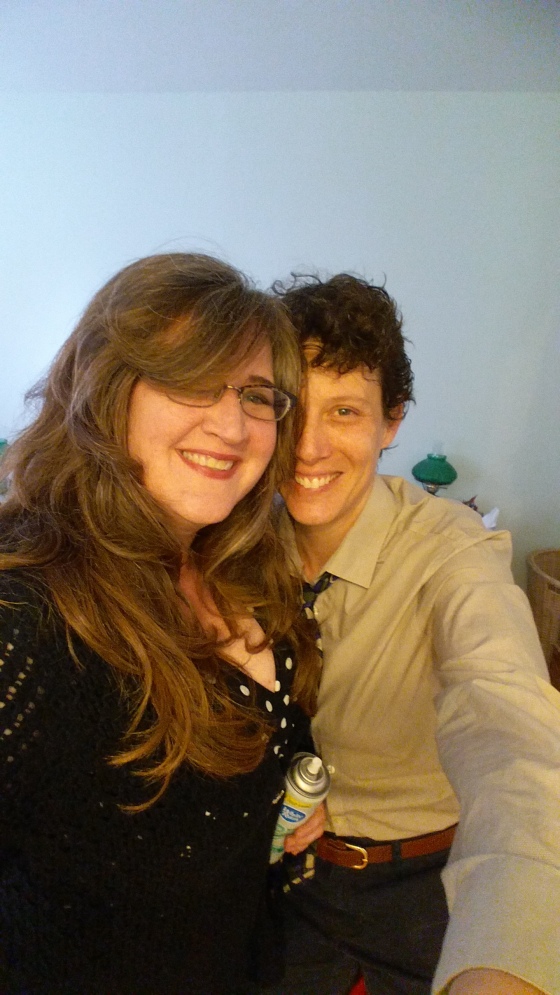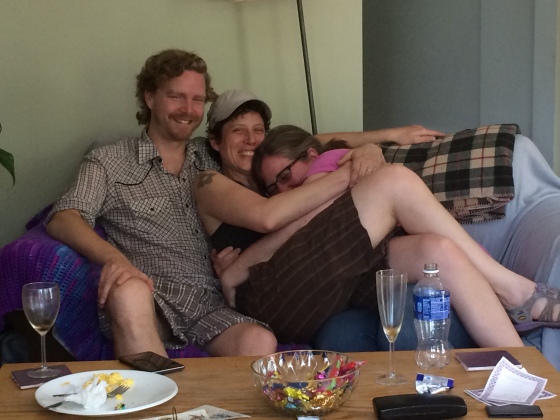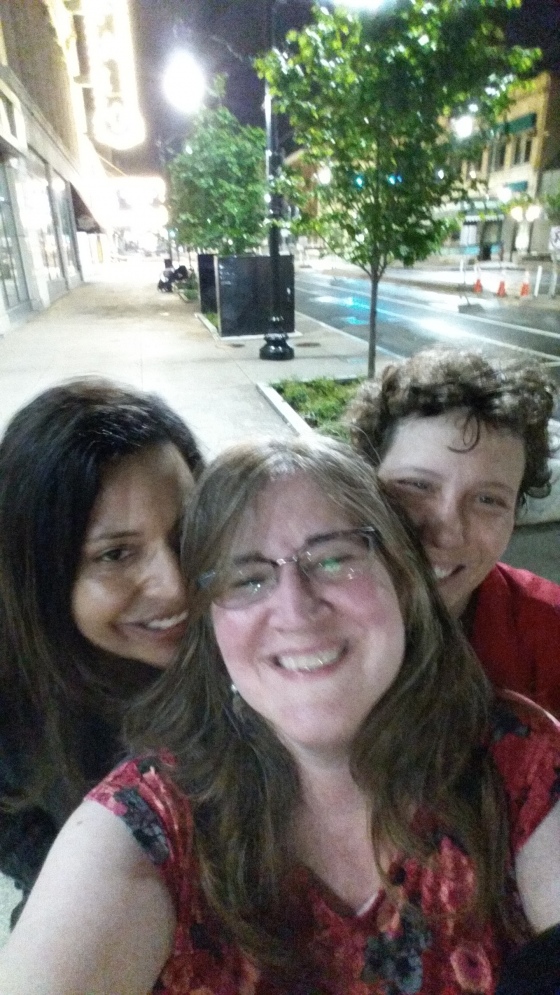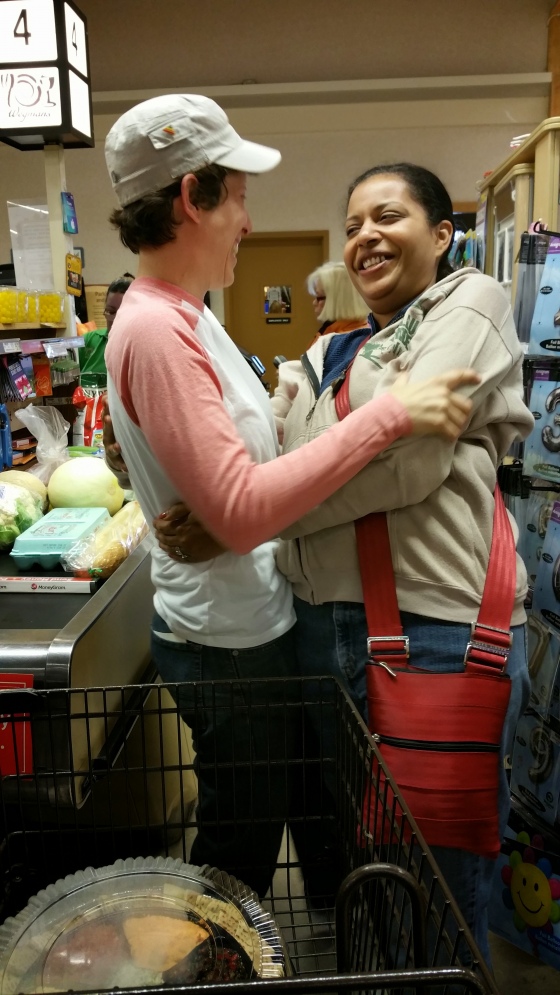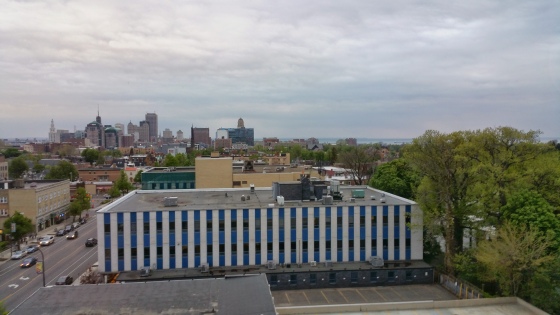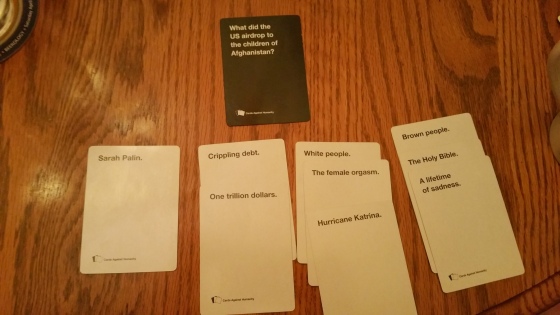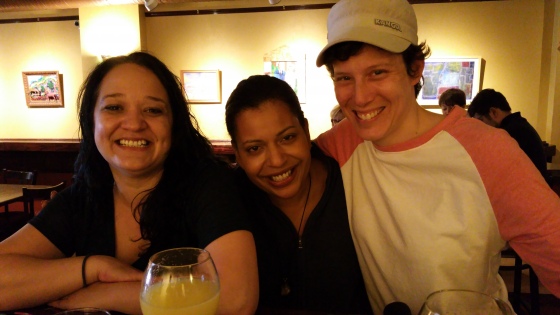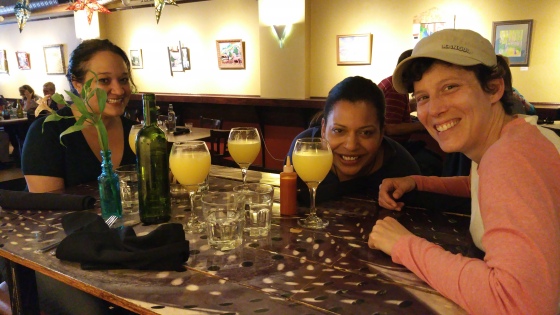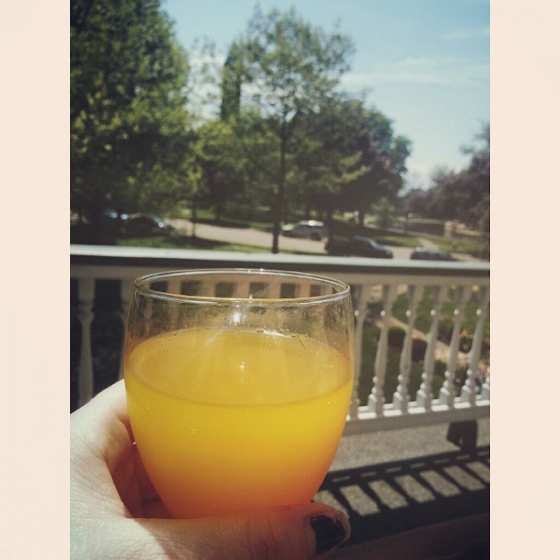 Permalink: Thank_you_Buffalove_Pre_Wedding_Celebration.html
Words: 66
Location: Buffalo, NY
Last Modified: 05/18/15 10:30
Category: food
02/22/15 02:37 - 23.ºF - ID#59858
Recipe - Baked Veggies
In a big bowl, mix
3/8 c. olive, sesame or peanut oil
2 cloves garlic, minced
3/4 c. panko
paprika, salt & pepper to taste

Then mix in
1 zucchini - quartered, chopped into large pieces
some broccoli crowns, chopped into large pieces
4 med. potatoes, chopped into large pieces
1 med. red bell pepper
1 can chick peas, rinsed & drained

Put in 9x13 baking pan. Bake for 50 min at 400 degrees F.




Permalink: Recipe_Baked_Veggies.html
Words: 64
Location: Buffalo, NY
Last Modified: 02/22/15 02:37
Category: tech
01/05/15 08:40 - 9.0ºF - ID#59723

e:Terry has succumbed


Permalink: e_Terry_has_succumbed.html
Words: 6
Location: Buffalo, NY
Last Modified: 01/05/15 08:40
Category: holiday
01/04/15 07:53 - 35.ºF - ID#59719
Salt dough ornaments
(e:Dianne)
likes painting ceramics, so I thought she'd enjoy making salt dough ornaments. They're much more free-form artsy yet employ all the same techniques.
First, we made the dough - 1:1 flour:salt + enough water to make it like dough. This was almost a cup of water with one cup each flour & salt. We had also made chocolate chip cookie dough, molasses cookies and sour cream sugar cookie dough that day, so we put it in the fridge to cut & bake later.
The next day, Tanya helped us roll out the cookies and cut them. Then we baked them for nearly two hours, turning halfway through.
They sat for a few days while we finished up the other cookie baking and gathered paints, glitter, mod-podge, brushes, and pretty paper. (A filled loyalty punch card at Hyatt's gets you at $20 gift card!!)
Christmas Eve, Tanya came over and we started the decorating process. We sanded first - definitely recommend this step, it was surprisingly helpful to have smooth(er) surfaces to work with. We painted, decoupaged, glittered and otherwise manipulated the ornaments. Having lots of ornament hooks handy was very helpful as we painted both sides. Paint - dry - paint - dry - modpodge - dry - glitter glue - dry ... Note: mod-podge THEN glitter glue! We got quite a few started and nearly complete.
Christmas Day we hosted the afterparty from Brena's Misfit Christmas Brunch and people created more interesting ornaments. The lady with the dress is from that session.
We went to NYC Saturday to late late Tuesday night, so we couldn't finish until yesterday. I was still tying string on ornaments today. I like nylon invisible thread, and we also used some really nice stretchy gold string. We ended up throwing some unpainted ones away because we just couldn't keep occupying the kitchen table with this project.
Here's the entire set. As much work as they took, I keep expecting there to be more of them!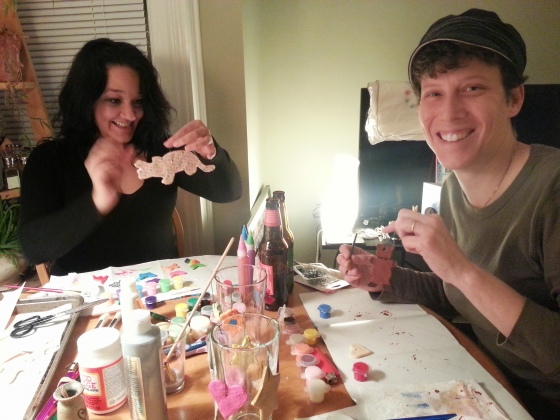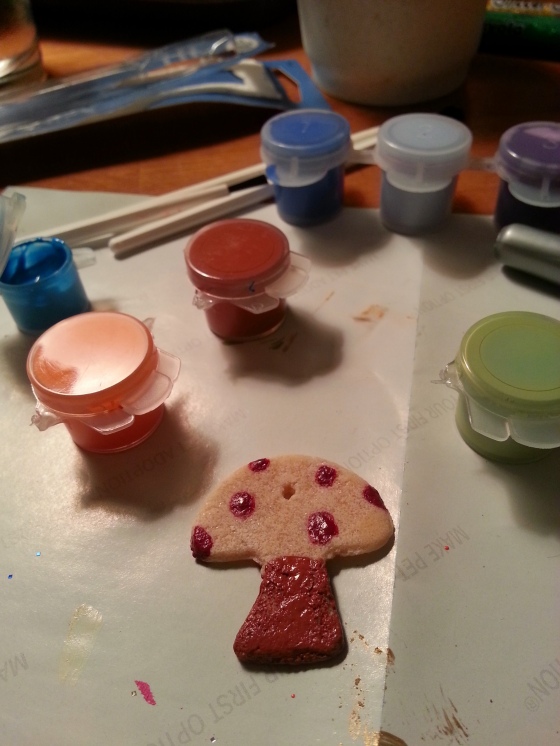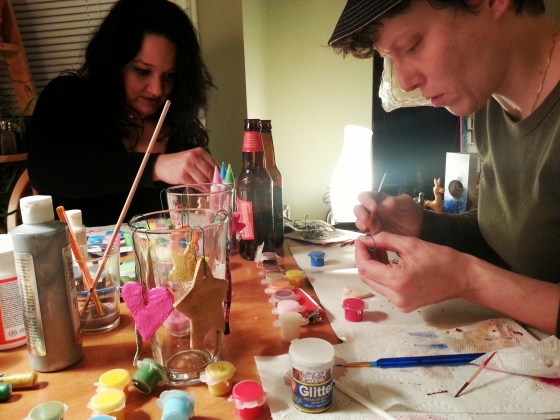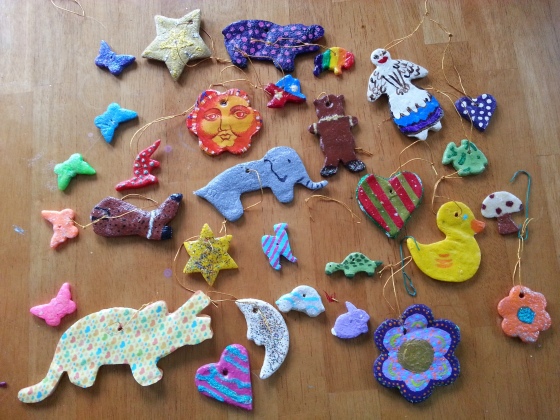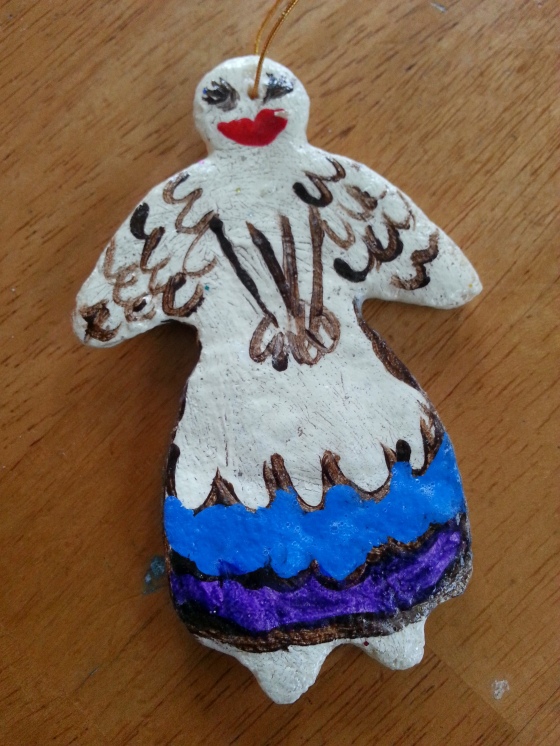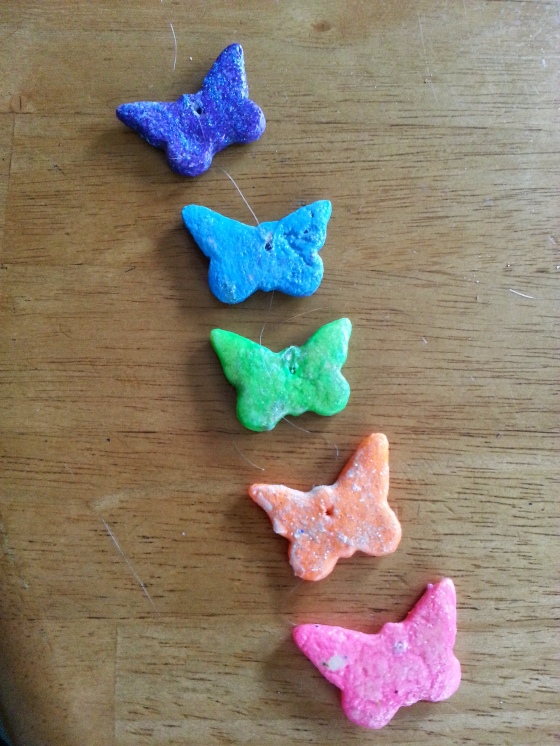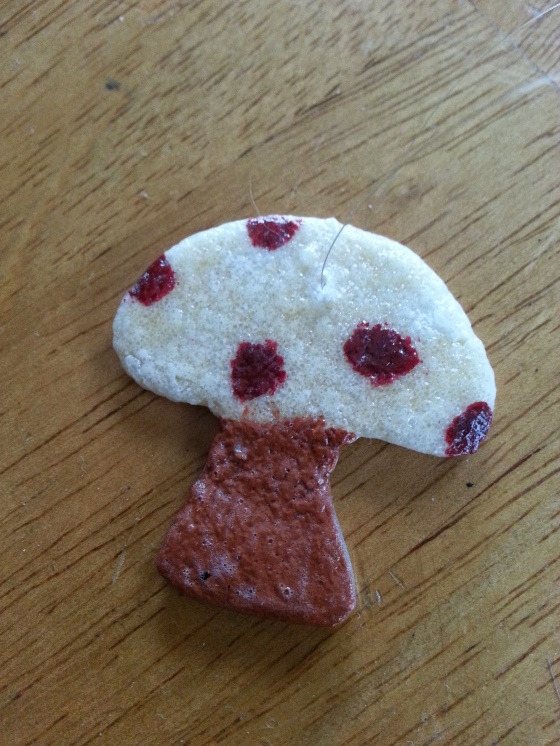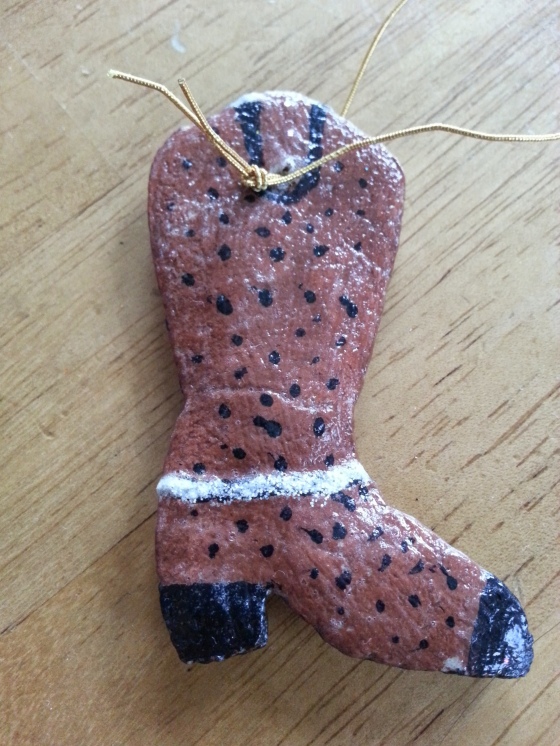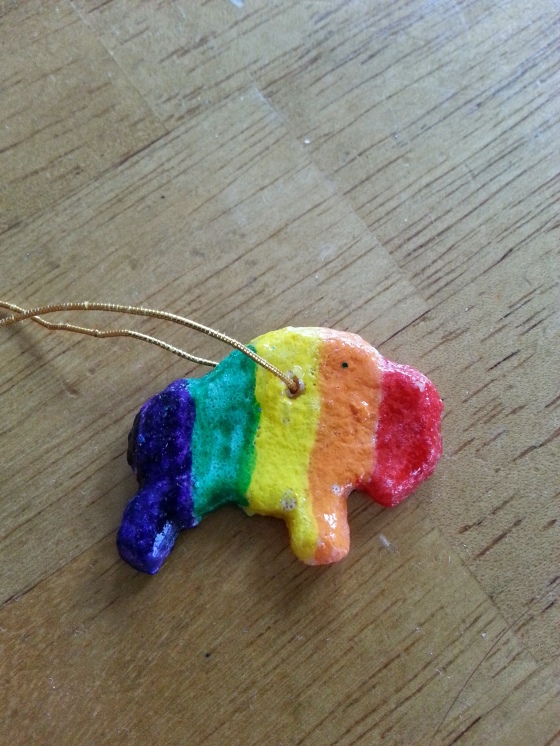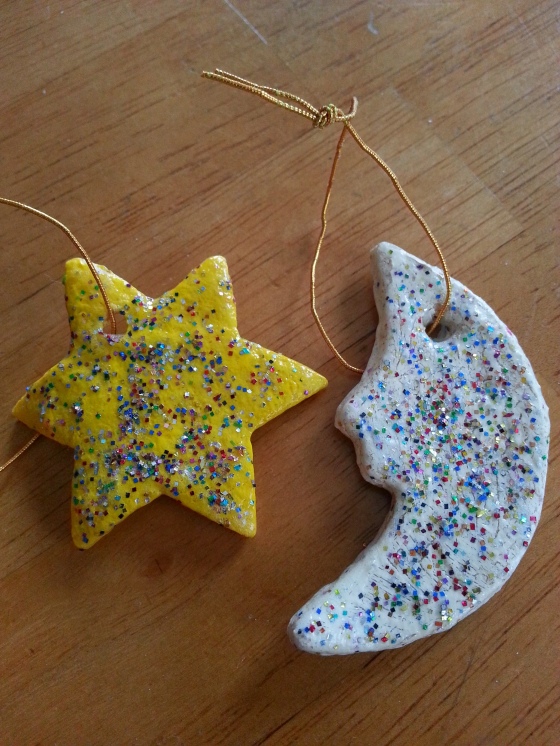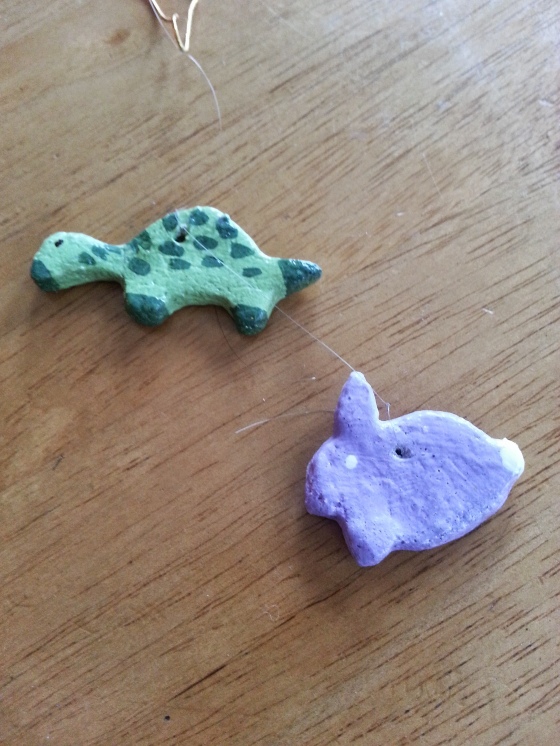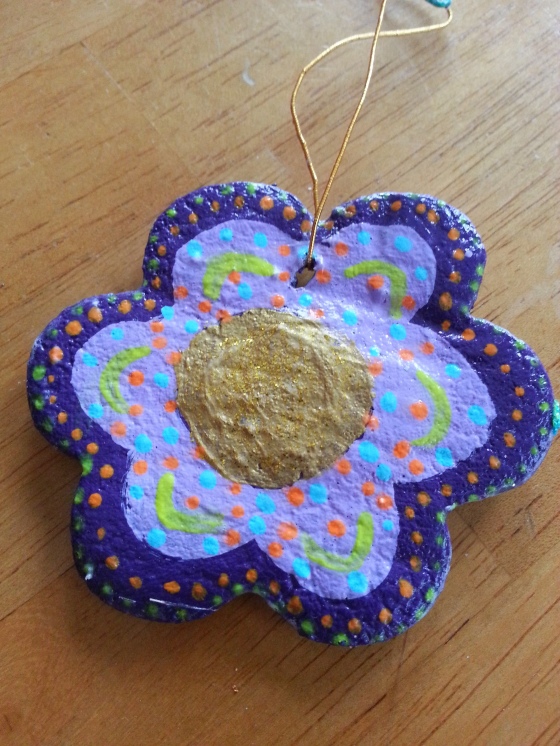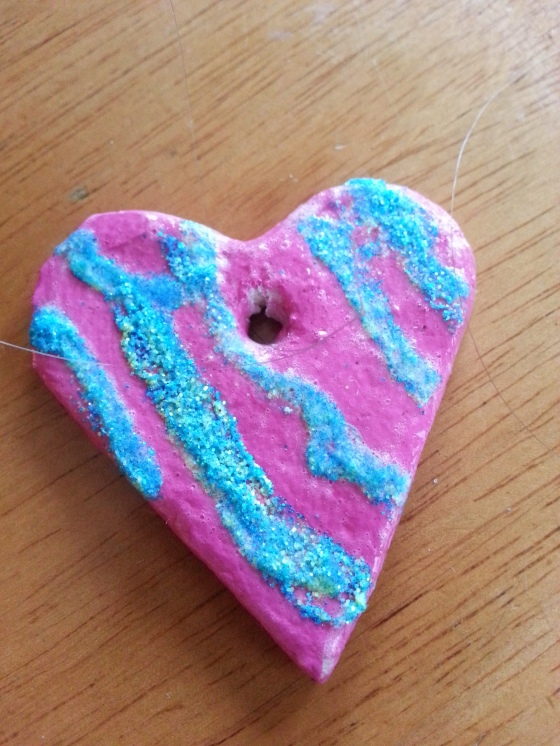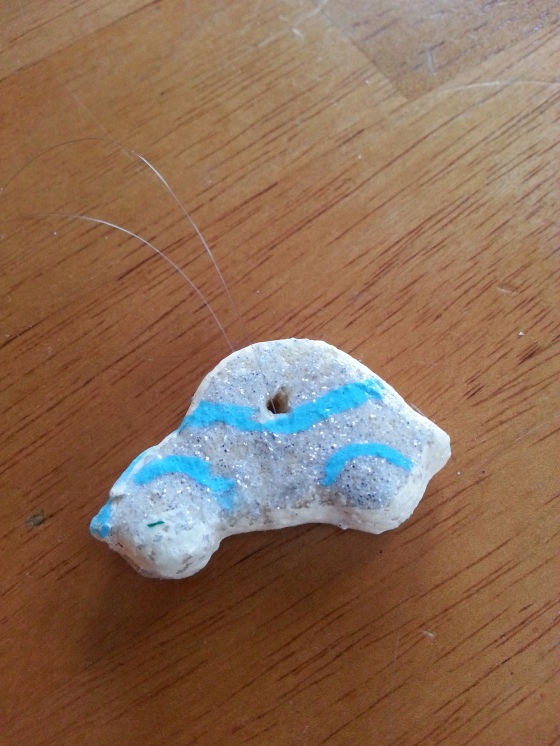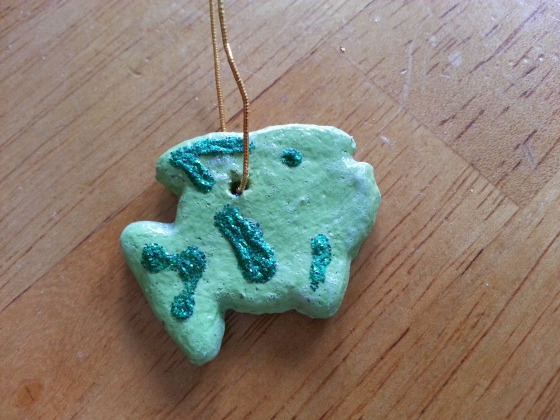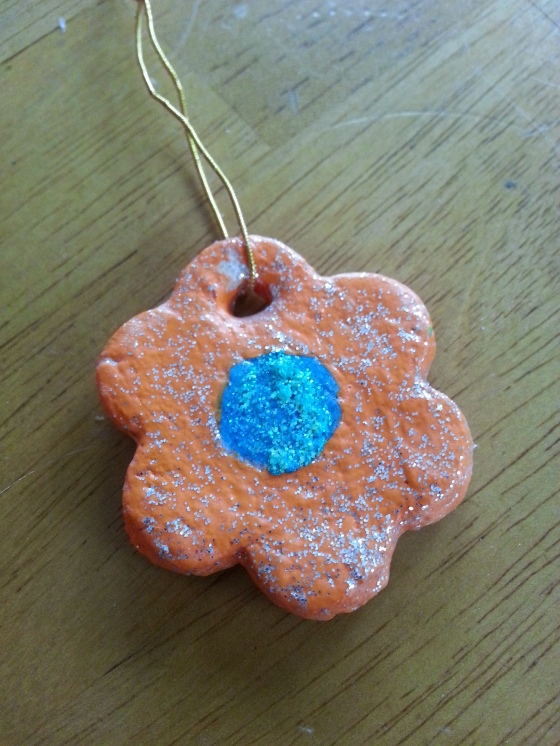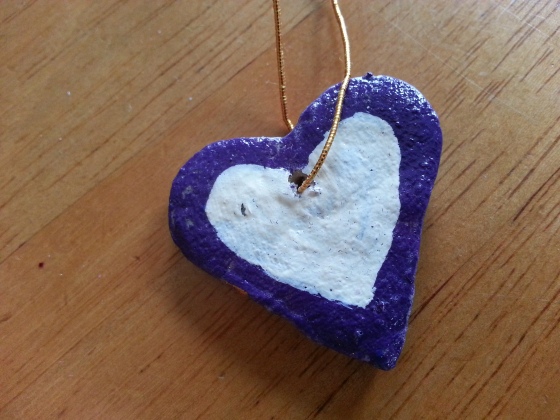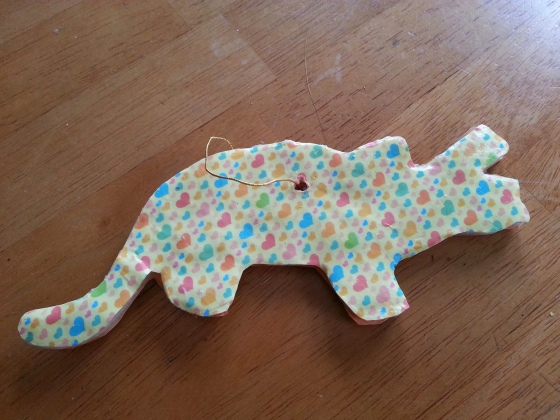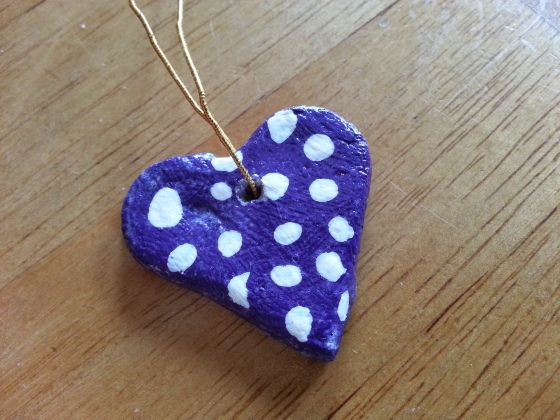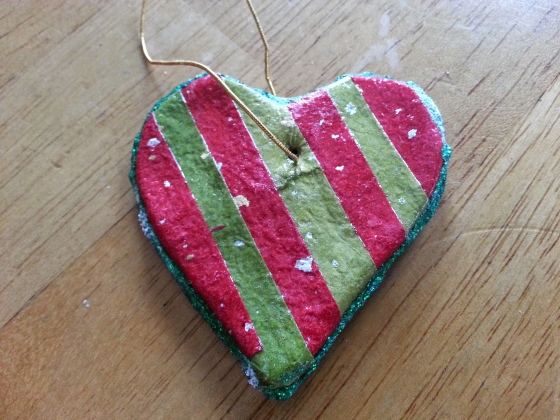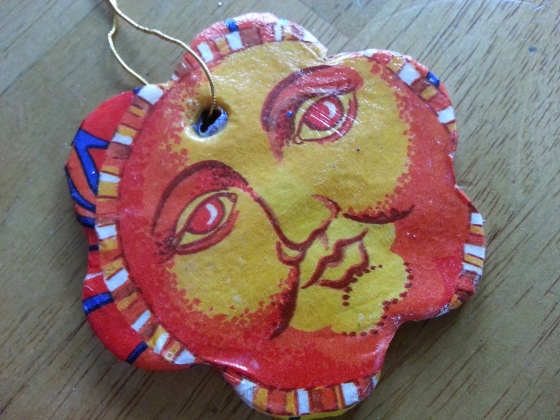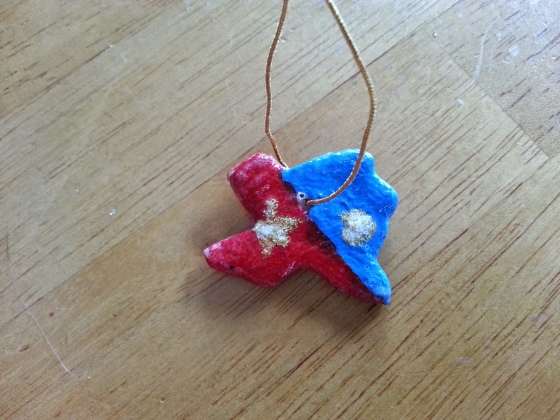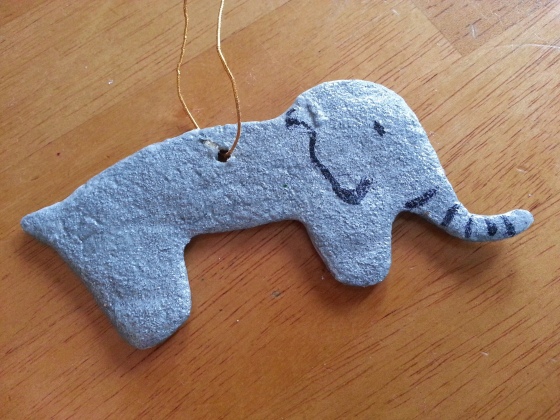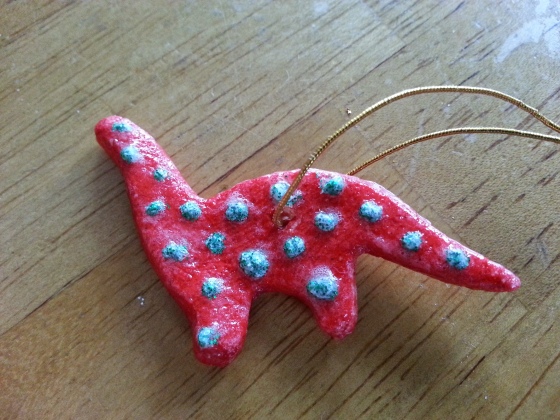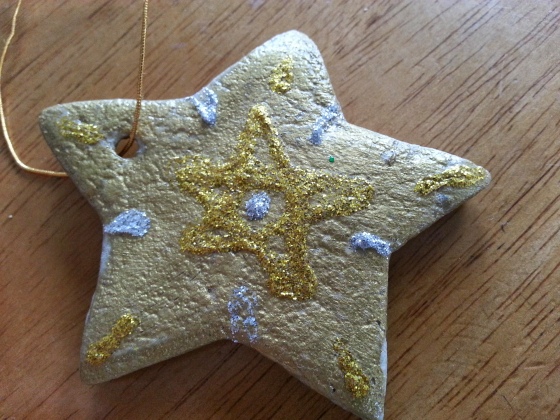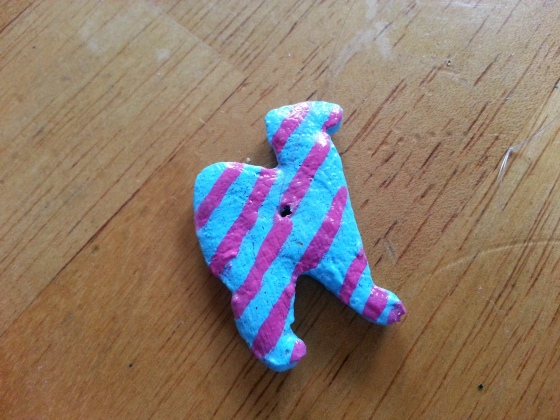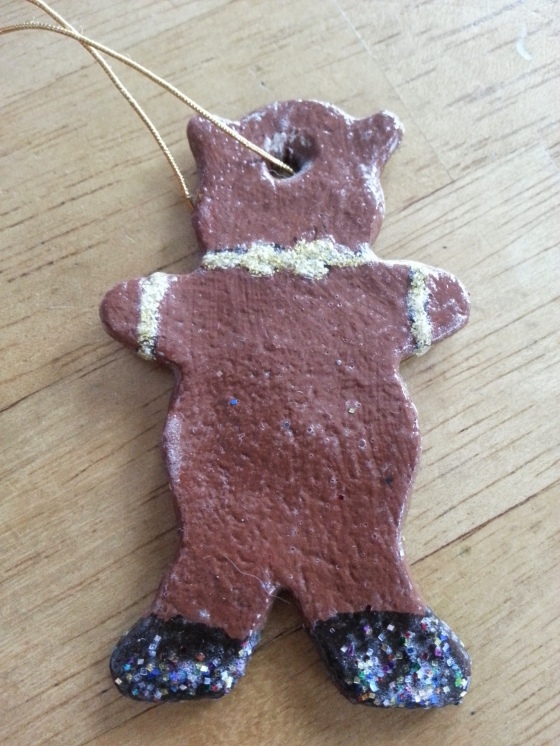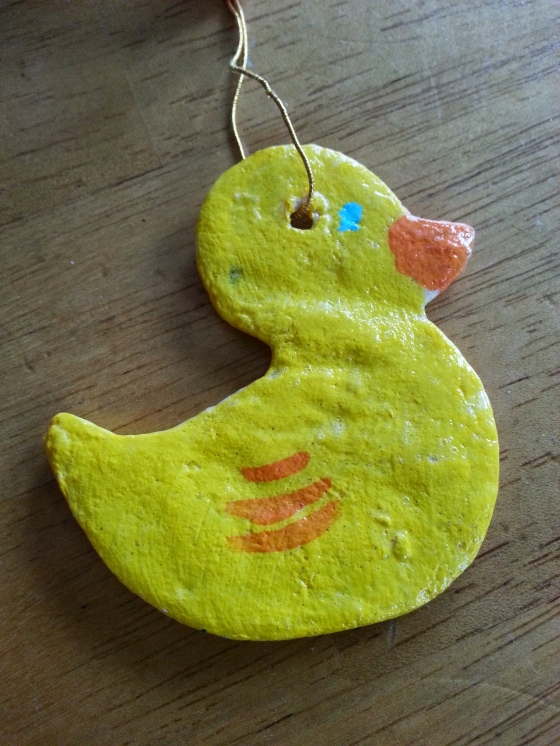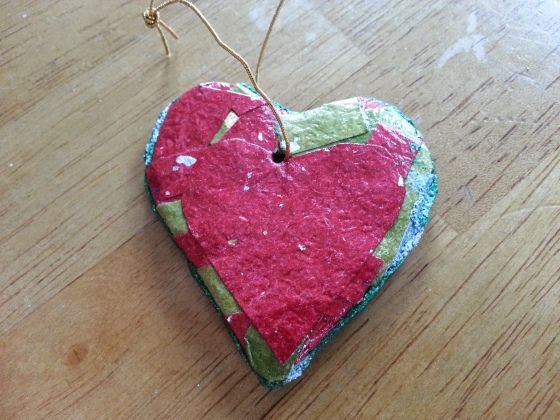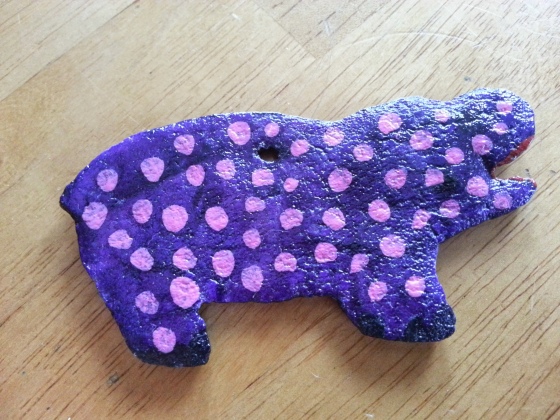 Permalink: Salt_dough_ornaments.html
Words: 389
Location: Buffalo, NY
Last Modified: 01/04/15 10:29
Category: work
11/12/14 03:01 - ID#59573

My office


Permalink: My_office.html
Words: 5
Location: Buffalo, NY
Last Modified: 11/12/14 03:01
11/12/14 02:58 - ID#59572

moving
I think my body has decided it has had enough... I moved twice in 12 days and
(e:Dianne)
was sick in between.
(e:Dianne)
and I officially moved in together, just days shy of our second anniversary. I'm so excited to finally be building our life together instead of tenuously holding it all together. Our new apartment is gorgeous and filled with light. It's also bigger and has free laundry!! we were invited to take the apartment by a neighborhood friend and that feels good too :-) the timing wasn't great but it's still very worthwhile.
On Monday, Terry and I moved
(e:AllenStreet)
two blocks south on Franklin street, above Allasen Carpet. We went from six people jammed into less than 600 sq ft to everyone having their own office (plus Dianne's study attic) in more quadruple the size. It is also gorgeous and light filled. Can't wait to have an office warming party!


Permalink: moving.html
Words: 154
Location: Buffalo, NY
Last Modified: 11/12/14 02:58
Category: food
10/18/14 09:47 - ID#59494
Mac & cheese
We made mac & cheese tonight to accompany our packing.

8 oz. (=1 3/4 c.) dry elbow macaroni
2 c. shredded sharp cheddar
1/2 c. mozzarella shredded
1/2 c. smoked gouda
2 c. milk (we'll try evaporated next time)
1/4 c. butter
1 small onion, chopped
2 1/2 T. flour
salt & pepper
dried mustard
-- topping --
2 T. butter
1/2 c. bread crumbs
paprika

1. Cook the noodles. Drain.
2. Shred cheeses.
3. In heavy saucepan, use a bit of butter to saute the onions. Turn down the heat. Add the rest of the butter. Slowly stir in flour to make a roux, stirring constantly. Stir in milk. Stir in cheeses, salt, pepper, and mustard, and cook over low heat until cheese is melted. Turn off heat, stir in noodles. Pour in baking dish (8x8 pan or 1.5 qt dish, we used the same heavy saucepan).
4. Melt butter, stir in breadcrumbs. Spread over top of mac & cheese. Sprinkle with paprika.
5. Bake at 350F for 30 min. Let cool 15 min. Serve.




Permalink: Mac_cheese.html
Words: 152
Location: Buffalo, NY
Last Modified: 10/18/14 09:47
10/05/14 05:15 - ID#59448

the personal is political
"Representation of the world, like the world itself, is the work of men; they describe it from their own point of view, which they confuse with absolute truth."
Simone de Beauvoir, The Second Sex
anaylsis of women's perspectives challenging male hegemony in the university

similar point as reflected in pop culture writing

a man's awareness of gender inequality



Permalink: the_personal_is_political.html
Words: 77
Location: Buffalo, NY
Last Modified: 10/05/14 05:15
<-- Earlier Entries