Category: food
08/30/14 04:53 - ID#59339
Lemon Blueberry Bread
Lemon Blueberry Bread
1/3 c. butter, melted
1 c. sugar
3 T. fresh lemon juice
2 eggs
1.5 c. flour
1 t. baking powder
1 t. salt
1 t. cinnamon
1/2 t. nutmeg
1/2 c. milk
1 c. fresh or frozen blueberries
2 T. grated fresh lemon zest
Glaze
2 T. lemon juice
1 T. butter melted
1 c. powdered sugar (+/- based on desired consistency)
In a large bowl, cream butter & sugar. Mix in eggs. Add add lemon juice, spices, baking powder. Mix flour and milk in slowly together. Fold in blueberries and zest.
Pour into greased, floured 8"x4" bread pan. Bake at 350F for 55-70 minutes or until toothpick comes out clean. Cool for 15 minutes in pan, then remove from pan and put on wire rack.
Glaze: combine ingredients, drizzle over warm bread. Let cool completely before cutting.
Note: if using frozen berries, keep them frozen until you need to put them in the batter. Also, putting flour on fresh berries before putting them in the batter will help to keep them separated.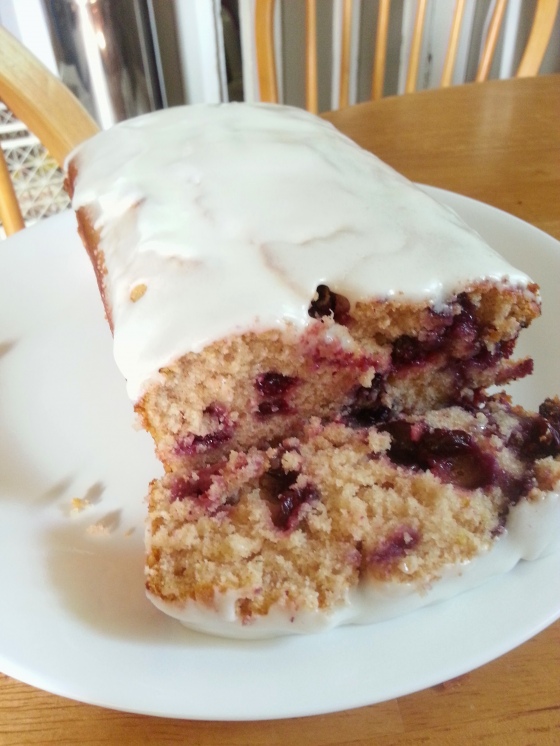 Permalink: Lemon_Blueberry_Bread.html
Words: 163
Location: Buffalo, NY
Last Modified: 08/30/14 04:53
Category: friends
08/06/14 12:01 - ID#59272

happy birthday, joe!
Casey won bocce, squeaky wheel got clean, and Dianne got to play street fighter. the best kind of night.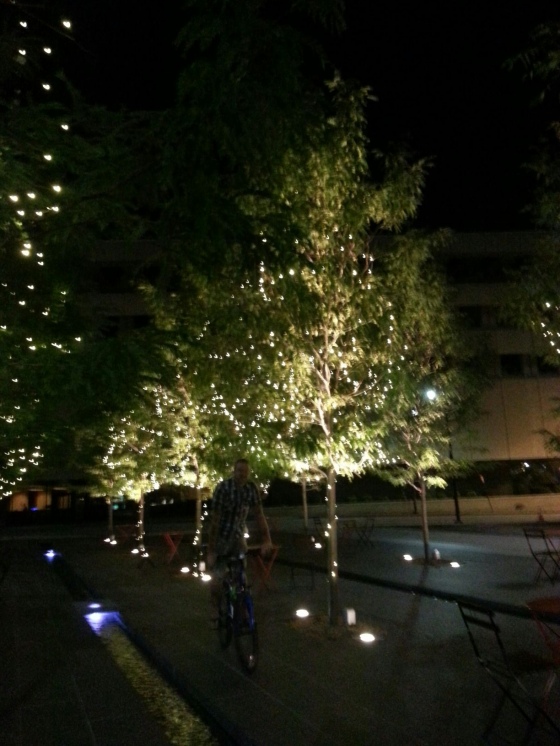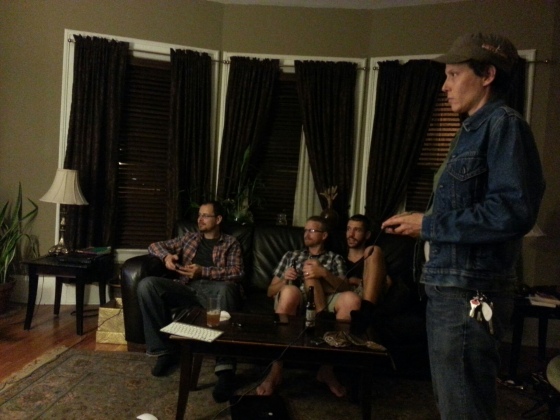 Permalink: happy_birthday_joe_.html
Words: 23
Location: Buffalo, NY
Last Modified: 08/06/14 12:01
<-- Earlier Entries