Category: nerd
06/11/08 09:35 - 66ºF - ID#44612
RISK! Band
I'd like to have a game of RISK! tonight at my house
(GOOGLE - 244 Sanders Road, Buffalo, New York 14216)
The game will start at 8:00 to allow the babies a chance to fall asleep, there will be beers, chips and well.. RISK! There will/should/can be some Rockband between turns for the ADD kid in you too!
I know this is a little impromptu but really how much preparation does beer and your RISK! 'A' game take to get ready?
There's only 4 extra slots, and I'll only go forward with it if at least 2 of you peeps sign up by 6:00pm. If RISK! is a bust I guess I'll be resigned to XBOX Live Wednesday.
I'm calling the blue pieces. Uh, sign up by replying to this post (Meggy you have to sign up too since other will be calling their armies colors by posting replies and it's only fair).
WARNING: I uh, get a lil silly when I play the RISK! Tonight I'll be donning the personage of the Baron, should the RISK! commence.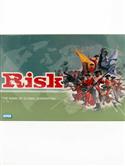 I'll leave you with a quote from his lordship:
"The armies of Anthonia will march on this eve, and the blood of her foes will flow in rivulets down the plastic faces of those who dare appose her. Avast! yon heritic! May Anthoinain steel hurry you to a meeting with your heathen maker!"
--Baron Clubfoot Von Bictchburg Master Sargent Domo Lord and Vassel of Our Lords Lands of the Raging Blue Solider, Her Majesty's Anthonia


Permalink: RISK_Band.html
Words: 252
Location: Buffalo, NY
<-- Earlier Entries