07/06/07 05:18 - 77ºF - ID#39968
Casino Party of Love!
Yeah, I guess this should be about me, but whatever!
I don't know how many of you know Kim, but she' s an amazing girl, she's been at a ton of estrip parties, and it's her birthday on Tuesday!
What does this have to do with you... NOTHING! But her birthday party is being celebrated tommrow (that's Saturday June 7th), and it's casino themed.
She'd like everyone to dress up as swingers, and you get chips at the door, she even touted a bunch of other type naughtiness (toys and such), so there's going to be lost of fun and merriment to be had by all...
Her and her roomie spent lost of dough on this shindig and I think they just want it to be a smash success so i'm calling out the troops.
It starts at 7:00 pm and it's at 153 Mariner (for all of you non natives and those of you suffering from naïveté it's that street right next to the Old Pink in Allentown... yeah).
Um... I'm excited.
You should be too... er better yet you should come.
Ooh and just so you'll read this posting! Here's a picture of the toolset I wanna buy from Target. I'm not sure if I wanna get this or go to Sears for something of better quality, the only thing is I don't have a lot of time to deliberate. I have to put Mya's bike together tonight, if I don't she'll revolt!
If anyone has any better expertise on tools and things of that nature just reply or like send me a text or something, and don't be a tool. Show up at this party!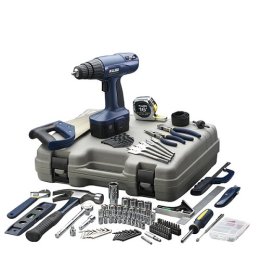 Permalink: Casino_Party_of_Love_.html
Words: 282
Location: Buffalo, NY
<-- Earlier Entries