Category: nerd
08/30/11 10:51 - ID#55057
Insomnia
Uuggg....
I couldn't fall asleep last night so I watched a few episodes of Elfin Lied on netflix. Now I feel like a zombie. I'm downing B vitamins, drinking coffee, answering emails and writing this post till the caffeine kicks in and I can function like a human again.
Elfin Lied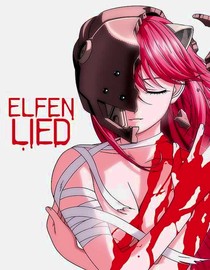 Elfen has just gotten hilariously good after 8 episodes, but its at the point where I don't know where it's going to go next.
Seems that always happens to Anime...sigh. This one hooked me because of the Gustav Klimt intro. It's kinda vapid and bizzare, but isn't all good anime?
Here's the intro I was talking about. It has some "tastefully" bare cartoon boobs in it so be careful it may be NFW for you.
Elfen Lied: Opening Credits


Permalink: Insomnia.html
Words: 133
Location: Buffalo, NY
Last Modified: 08/30/11 10:51
Category: unnerd
08/16/11 06:39 - ID#54959
Pauls going to love this: The Enough Already


Permalink: Pauls_going_to_love_this_The_Enough_Already.html
Words: 28
Location: Buffalo, NY
Last Modified: 08/16/11 11:24
Category: nerd
08/16/11 06:31 - ID#54958
Teh Webz


Permalink: Teh_Webz.html
Words: 1
Location: Buffalo, NY
Last Modified: 08/16/11 06:31
<-- Earlier Entries