Category: unnerd
07/30/13 12:35 - ID#57949
I did this once...
Woman Mistaking pepper for a cherry
(e:Terry)
and I actually. then we stomped around in the kitchen crying and drinking milk like baby cows hoping for relief.
It was the most painful thing I think I'd ever done to date. She's not kidding. Oddly, I still love spicy food.
Moral of the story... Stick to buffalo wings. And share your misery with friends, makes it more fun.


Permalink: I_did_this_once_.html
Words: 70
Location: Buffalo, NY
Last Modified: 07/30/13 12:38
Category: nerd
07/29/13 05:28 - ID#57946
iOS 7 will not power on
Oh... so here's the reason I came here. It's cause the world needs to know this.
I've been testing an app for
Roswell Park
in iOS 7 and as such I've had a few issues. It's a beta....it's to be expected.
PROBLEM
The worst of it has been that sometimes the device will shut down and just not come on... When this happens my only option had been to wait for the bad process to wear the battery down until it could restart from scratch.
SOLUTION
Holding the home key and pressing the power button for an extended period seemed to work twice in a row for me. The apple logo will appear and you'll be back up and running in no time. I saw a cute at the apple store do it to my phone, but didn't pay enough attention at first to recall. So there was a bit of trial and error, but there you have it.
As you might have guessed having this beta on my phone as caused quite a bit of havoc in my overly social life. (Power management on the first beta was non existent). For reasons similar to that I suggest only using it in the emulator until the very last mile of development.
I couldn't find anything about doing that on any forums anywhere so I guess it's necessary to post it someplace, why not in my
(e:strip)
blog. If you have to use this OS to test things and you only have one device you're just going to have to live with using it everyday, something that I understand and inordinate # of people have been willing to do before it's ready, so I guess this post will have some kind of audience.
Ok... happy nerding.


Permalink: iOS_7_will_not_power_on.html
Words: 295
Location: Buffalo, NY
Last Modified: 07/29/13 05:34
Category: nerd
07/29/13 05:03 - ID#57945
Maya the Bee
Having a baby is the best thing that's happened to the last few years of my goofy little Buffalo life. Finding things like this to share with my tiny one (and you today
(e:strip)
) are kinda the best thing evar.
I call her bug cause she kinda looks like like Maya.

Fern the Bee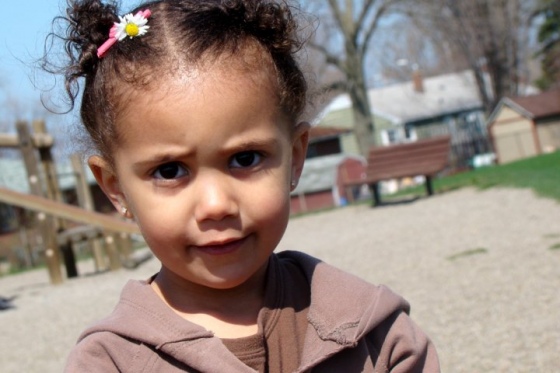 Permalink: Maya_the_Bee.html
Words: 66
Location: Buffalo, NY
Last Modified: 07/29/13 05:03
<-- Earlier Entries