Category: unnerd
04/28/10 09:59 - 44ºF - ID#51466
Hairy
Hi Peeps,
I wrote most of this on my phone and I have to say, now that I'm really used to the keyboard I will prolly post a lot more often. Now if only I could upload pictures (he he he). I think that
(e:paul)
having an Android phone will cure that up really fast (link to journal #51465). Ok, so this post...
I went to get my hair done yesterday after having had it done only a month prior; a little gift from Uncle Samuel. It's been looking a little ratty to me lately and I've been working on my appearance so it made sense.
I'd like to feel good enough about it to want to leave it uncovered all the time, but I feel like its been under wraps and hats for so long its never gonna look ok out in the open air.
I've also been gyming a lot lately. It makes me feel awesome and I think I've lost a lot of weight too. Megan used to hate it when I started loosing weight. I hated every day I was uncomfortable in my own body. After throwing away or putting into storage a ton of clothes I felt a clown from the 90's wouldn't wear I don't' think I can ever stop going to the gym. It's become a relaxing place to vent energies that I didn't know I had to vent, and it helps me obey
Justin
.
The girl who does my hair is an artist by lifestyle, and she lives in the artspace on main. There's always sweet stuff hanging up and I always steal a few shots. She does classes and exhibits in the open common areas when she needs to, and hair in her apt. it's a perfect place for any enterprising artist without a lot of capital. Her name is Aminiata (Erika Mitchell) and she teaches an African dance class that doubles as a drumming class that a friend of hers teaches.
Here's some shots of the artspace* and her. She does decent stuff, but she's very apprehensive to show it to anyone. Oh the pantings aren't her's, they're on display in the front hall. I imaging some artist is selling or showing them, but I don't know how anyone's going to see them behind locked doors....well besides right here.
Ok, talk to you later. I gotta focus. I'm trying that more lately too.
She does foot massages, but this is just an ad from the hallway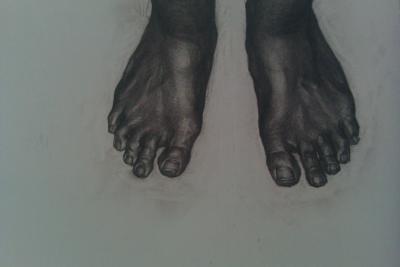 Here's her dance studio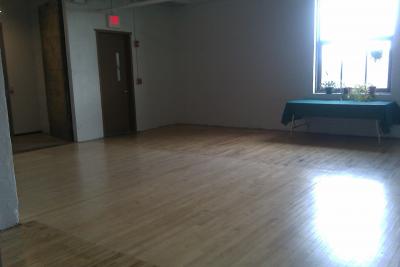 Missing Image ;(
for some reason, the other images won't upload. I'll just post them in something new later.


Permalink: Hairy.html
Words: 443
Location: Buffalo, NY
<-- Earlier Entries