Category: parties
06/08/09 04:49 - ID#48869
That bluegrass party
I went to my favorite annual party over Memorial Day weekend. It features some of the best in bluegrass - Hickory Project,

(Tioga County-based, internationally known, mandolin player is a top national player)

and some more local folks - Fetish Lane

(they were combined with members of another band, calling themselves Woodshed something, but i forget... ah, update: Woodshed Prophets

)
Backwoods Experiment (who I don't really like)

Grass Stained Genes


(who played in my living room for my 31st birthday party)
and there's jammin' everywhere. I didn't take pix of the whole event, and pretty much no performances except the Sunday afternoon jam in the area we call The Pines, just took shots when the spirit moved me.
The bonfire Saturday night was huge - those are people and trees dwarfed by the fire - and that's after it's died down a lot.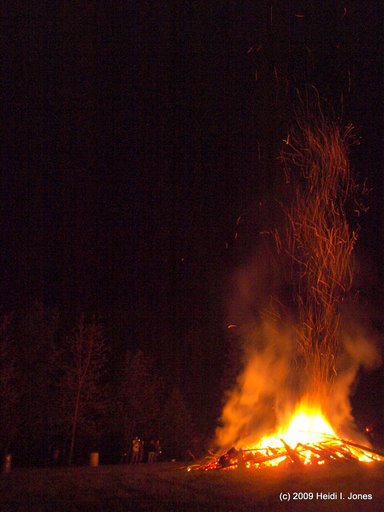 My friend's kid turned 11 at the party.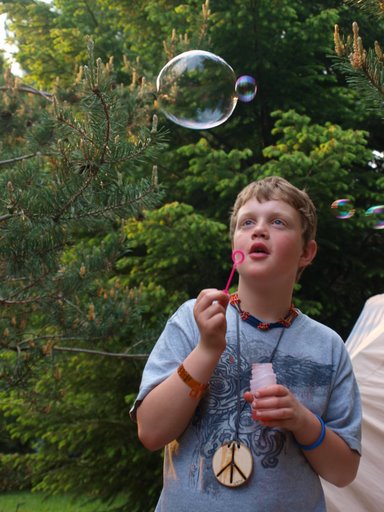 A's little brother wanted food from our stash because he's a big mooch and didn't bring his own food. We had decided that he couldn't have any unless he paid $1 for each item. He negotiated letting me take pix of him blowing bubbles in trade...I've definitely gotten more than $1 in amusement :-)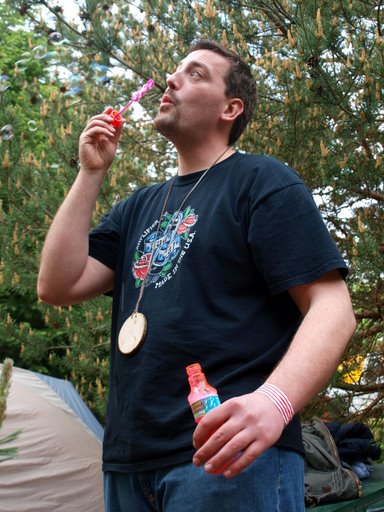 My friend Marty is a blacksmith who lives in Ohio. He brings his "portable" forge and tools with him - this is one of his pieces.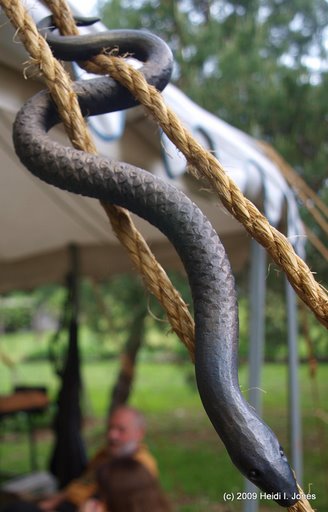 Each year, someone flies a small plane over the party and drops a gift for Bucky, the host. (http://www.dcnr.state.pa.us/stateparks/parks/leonardharrison.aspx - there's a little airport near the PA Grand Canyon)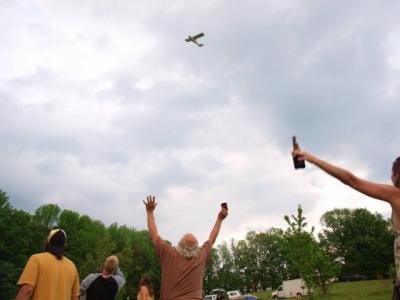 Bucky playing banjo at the "Hardy Hole Cafe" (aka the kitchen)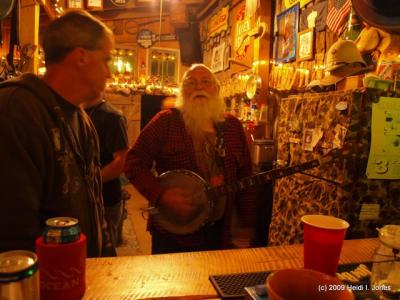 Cellist Dave Bush playing in the Pines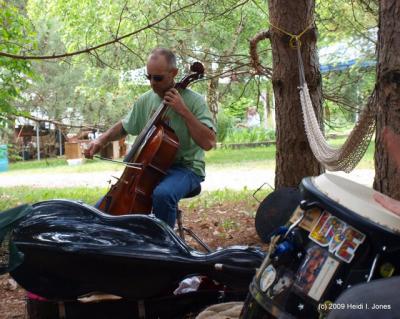 Sunday afternoon jamming (the cellist is back there playing too, behind the guy with the harp)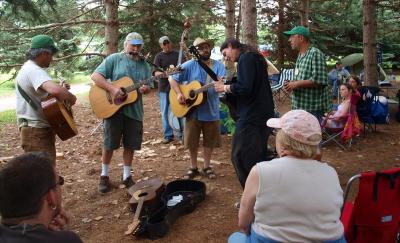 More jammin'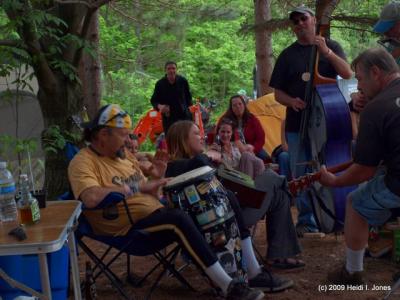 The stage area late Sunday night. My friend (father of kid above) is glaring at the other guitarist because he's sick of the same tunes the guy has been playing since the afternoon jam. There was a bassist, the cellist, a drummer, and a couple other folks that he would rather have been jamming with, in more of a rock style.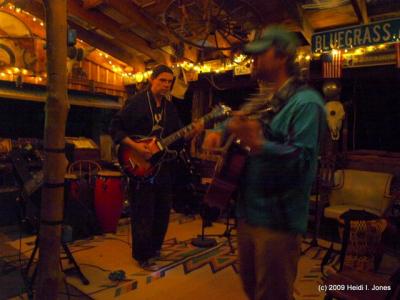 The pews are where the audience sits when when watching folks play on the stage. The wooden platforms visible at the bottom of the picture are where folks dance. The couple on the right comes from North Carolina each year, but he grew up down the road from the party location.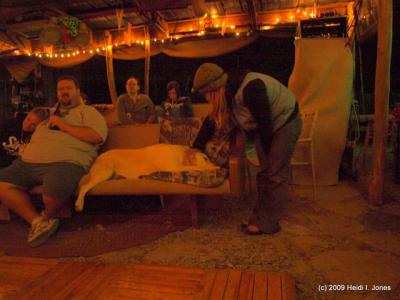 Just a funny shot.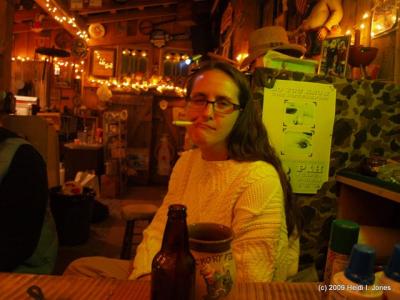 (if you're really curious about the rest of the party, msg me and i'll send you a link)


Permalink: That_bluegrass_party.html
Words: 493
<-- Earlier Entries