Category: nerd
06/24/10 01:29 - ID#52023
A LIFE WELL WASTED
A new episode of
a life well wasted
came out and I'm soooo excited to listen to it.
It is literraly the best pod cast I have ever heard. It's so well crafted in as many ways as I could imagine. Ok, ithere's caveat, it's about video games.
Ok, but it isn't really. It' about people, but people who's live are effected by video games which if you're alive in (the United State of) America is you too. Someone you know games.
The guy who puts it out is a musician who's band is average to sub par. I think if he ditched the other dudes he'd do a lot better. He does all the sound design in the show and you'll see what i mean if you listen to even one episode.
it's not just a story, or periodical information, or visual art (there's a limited edition poster released with each episode), or sound design, or a sociological study of the effect of a billion dollar industry in this country on it's citizens….or any of that. It's all of it.
Check out an episode, or just go browse the artwork, or look at the slick web design of the site. Well worth wasting some of your life on.
Episode Six: Big Ideas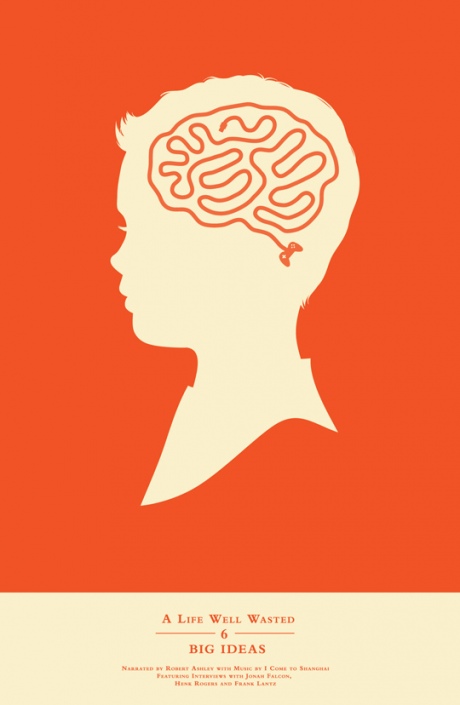 This is just a music video of some music in the podcast. It's also the beginning of the episode..., but it's got video and such. Kay. I'm done.


Permalink: A_LIFE_WELL_WASTED.html
Words: 253
Last Modified: 06/24/10 05:10
<-- Earlier Entries