Category: diet
01/21/06 01:05 - ID#34622
big bird!
I find it weird that I sit here in my underwear watching Celebrity Fit Club while eating Sweet Graham Crackers & Canned Cheddar Cheese Wiz! I am gaining the weight that they loose! Yipes!!!!
I need a workable diet. I can't stop eating and then when I do my body suffers ;(
I gained @ least 4-5 lbs from last weeks trip to the Smokey Mtns.
MENU Included:
Char Broiled Alligator

Flank Steak

BIG Steak

Eggs around the clock!

Bacon (eaten only every other year)

Reduced Fat Bubba Cheese Burger

6 Krystal Burgers

Loads and Loads of liquid sin

Did I forget to mentioned more canned cheese

String Cheese

Pizza

Pasta & Garlic Bread

Raw Oysters (my favorite!!!)

Chips and Salsa

Champagne
anyone on a healthy, successful, yummy diet?
ps:
I LOVE SUGAR!!!!


Permalink: big_bird_.html
Words: 131
<-- Earlier Entries
Author Info
southernyankee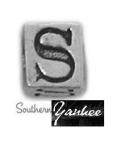 Date Cloud
Category Cloud
My Fav Posts
This user has zero favorite blogs selected ;(