Category: holiday
11/27/05 03:58 - ID#34617
'twas the night before thanksgiving...
Martinis
"I like a good martini, one or two at the most...
after one I'm under the table,
after two, I'm under the host." - Dorothy Parker
Courtesy of: www.mienyu.com


Permalink: _twas_the_night_before_thanksgiving_.html
Words: 36
Location: Buffalo, NY
Category: southern livin
11/19/05 08:33 - 34ºF - ID#34616
where is my comfort???
sometimes findin' comfort is right under yer nose:
In a coffee cup!
traded in my week long sniffles and snooks
for a lil' southern comfort for a lil' southernyankee!
[c][size=m]Good Morning Estrip!!![/size][/c]


Permalink: where_is_my_comfort_.html
Words: 39
Location: Buffalo, NY
Category: sickness
11/16/05 05:26 - ID#34615
Lucky!!!
Lucky me has been home all week with what appears to be the flu! ick!!!
Being home everyday does seem kinda boring. I guess every other day would be better. Nevertheless, endless hours of sleep, and tv and oh yeah, the medicines, have worn me out! All of the shows on tv are centered around family gatherings, being Turkey season and all...
I don't have any family around and it makes it worse to have to nurse yourself back to health. wah, wah, wah.

So I tried to go to work today but only made it half way down the street before I had to turn around and ended up getting more nutrients from the local food gallery.
After arriving @ the grocers, I discover that they deliver now! I could have stayed in and ordered my theraflu, lemons, & soup online. ALways seen in hindsight I tell 'ya!
Well, $58.17 later & I am still not feeling that much better. I doubt the delivery of health aids would have made me better; just perhaps saved me a penny or two from randomly picked up items - all due to a certain dizzy effect going on in my head.

Turn's out a couple of my friends here also have taken ill also! we have theories: 1 being a poorly ventilated dancing establishment we all attended together; 2 being hot weather, cold weather; 3 being just plain luck of the season!

The sucky part of it really is that this was the last week I would spend in my current work building. I have made a lot of connections/acqaintances here. I would have like to say goodbye to the folks for I will miss greeting them on a daily basis.
Monday I am back out in the boondocks again!
1) 1.5hr commute on Le Metro!!!
2) less sleep
3) less partying (on the weekdays)
4) boringville!!!!





Permalink: Lucky_.html
Words: 309
Location: Buffalo, NY
Category: loneliness
11/13/05 04:08 - 63ºF - ID#34614
terrible
I am such a poor judge of character and behavior.
What goes for some always = trouble for me.
Mother always said you can't do what everyone else does.
Now I realize; but do I?
sucks. sucks. sucks.
now I hate me for it.
sucks. sucks. sucks.

perhaps this was all harder than I anticipated. granted I didn't anticipate any hardship since I was overcome with excitement in the beginning. guess that has fizzled. life is hard. I was always taught to fight back harder. being a sissy who overeats seems much easier : )

I don't deal well with poor decisions.



Permalink: terrible.html
Words: 99
Location: Buffalo, NY
Category: bad mood
11/05/05 11:04 - 59ºF - ID#34613
tears in my coffee
what do I say?
so much swirling around.
nonsense mostly.
but recurring nonsense.
when does it go away?
what do I have to change?
i hate traitors/backstabbers/assholes!
but then again I put myself right in their path.
i suppose it's almost like standing on the train
tracks waiting for the #2 express (Bronx to Brooklyn)
to run me down.
why this behavior is permitted I have not figured out.
sure, some people don't feel complete with out daily
subjection to humiliation and anything that onsets overall
discouragement. but I don't think I do that.
perhaps I am guilty of it from time to time, but not daily;
or am I simply in denial?
that is definitely an ongoing fear; to live life in denial of things
that are right in front of you and that are ever so clear...
i think people are nice even when they aren't even close to it.
i think there is good in everyone. but what i keep learning the hard
way is that it isn't for me to find the goodness in others.
the hard way = me constantly getting hurt and then being mad
at everyone else (although,a good part of the time this anger which is directed
at the other party(s) is oftentimes highly warranted)
I am tired of putting myself @ risk for the sake of some twisted form of happiness.
true friends are just that: TRUE FRIENDS!!! through good, bad & ugly.
gosh, do I miss my true friends.
I miss meeting people who are truly sincere and recognize your sencerity in turn.
Fake SHit is for punks!!!


Permalink: tears_in_my_coffee.html
Words: 271
Location: Buffalo, NY
Category: birthdays
10/15/05 04:06 - ID#34611
They say it's your birthday!!!
[size=xl]Happy Birthday
Sarah!!![/size]
Get Crunk wit it!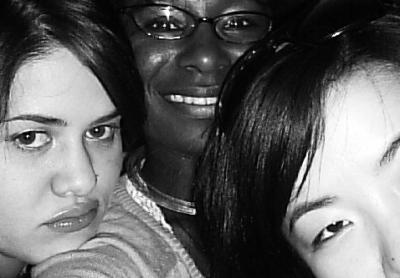 Birthday Girls!!!
(e:Lilho)
(e:Southernyankee)
(e:Tina)


Permalink: They_say_it_s_your_birthday_.html
Words: 20
Location: Buffalo, NY
Category: thank you
10/13/05 07:56 - ID#34610
Thank you All!
Thank you for the lovely Birthday Wishes and Salutations!!!
It made my day! My co workers & friends here were more than gratious as well - 2 Cakes, Candied Apples & Cookies! Not to mention the Champagne, Caviar, & Bottles of Wine~ Yummy!!!
Thanks Again
(e:Elmwoodstrip)
!
Hope Y'all gets yer boogie on @
(e:Lilho)
&
(e:Tina)
's Smashing Birthday Party this weekend!!!
Much Love Y'all, Much Love!!


Permalink: Thank_you_All_.html
Words: 68
Location: Buffalo, NY
Category: birthdays
10/12/05 07:07 - ID#34609
Birthdays
So today is my birthday. It's slightly weird not being around family and old friends like always to whoop it up! Yet I have lots of nice new people ; ) around now.
No plans for today necessarily. I made plans for every day before and after today, just not on this particular day. It will make it an introspective day for me I suppose.
How that differs from most other days, I am not certain;
I miss my mom. She always made birthdays special. Yet again, I am learning to embrace the new of life and just hold dear the memories of yesterday. <insert tear here>
Nothing replaces a birthday hug from Mom.
So I will go on to celebrate my life, my accomplishments, my failures and lessons learned & be greatful for the precious moments and the wonderful people that are a part of it.
Cheers~
ps
Happiest Birthday Day to Miss Tina!!! Thanks Paul & Sarah for the Birthday wish!!!
XOXO,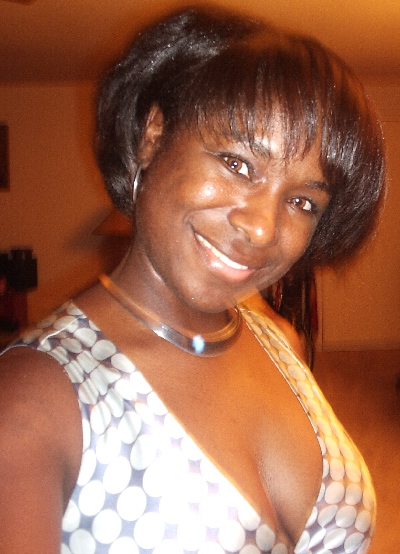 Southernyankee


Permalink: Birthdays.html
Words: 164
Location: Buffalo, NY
10/11/05 09:59 - ID#34608
vs prudes
Skimpy Underwear, Ample Commentary At Tysons Corner Shoppers Appalled, Transfixed By Racy Store Display at Mall

By Timothy Dwyer Washington Post Staff Writer Wednesday, October 5, 2005; Page B01

Tongues were wagging. E-mails were flying around PTA message groups and church listservs. People who heard about it came by to take a look for themselves. The issue was tiny underwear -- women's fine lingerie, to be exact-- and how it should be displayed on lifelike mannequins in the newest wing of one of America's biggest malls.

"Little Shop of Whores," huffed one woman standing outside the new Victoria's Secret in Tysons Corner Center. "Slut wear," declared the father of a teenage girl, looking at a feathery-thong-clad mannequin bent over as if she were adjusting her spike heels. "I love it," said another woman with a bag of fresh purchases.

The store was doing a brisk business yesterday as shoppers walked by, some nearly snapping their necks as they caught a glimpse of what the mannequins were wearing and their suggestive poses.

"Well," said Steina Rubin of Bethesda, "I find it just totally disgusting." And, no, she would not be shopping there. "I'm not entering a whorehouse," she said. "I come to the mall with my daughter. It's disgusting. And I'm from Europe !"

Last week, a 362,000-square-foot expansion opened at Tysons Corner with 24 stores, five restaurants and a 16-screen movie theater. The new wing is jammed with stores targeted at teenage customers, and among them, between Free People and Guess jeans, is the new Victoria's Secret. Yesterday, it was parents of teenagers who were flocking to the mall.

"I'm anxious to see for myself what the buzz is all about," John Zolldan wrote in an e-mail to the mall management, "and if it is really true that Victoria no longer has any secrets . . . maybe your intent is to provide consumers in Northern Virginia with our first erotic boutique."

Inside the store was a display of one scantily clad female mannequin crawling toward another who reclined on a left hip and leaned back on both hands.

A woman inside the store who said she was the manager declined to comment, referring questions to a corporate public relations person.

Anthony Hebron, a spokesman for Limited Brands Inc., said that the Tysons display is not a special design for the store opening but is part of a national marketing campaign in the chain's approximately 1,000 stores. He said that "a few" complaints have come in from Tysons and from one other market.

"What we do with all of our marketing is to display the products that we sell, which is lingerie, and that is done on a national basis," Hebron said.

"I've shopped here for 10 years, and I won't come back until they change the window," said Joe Cowden of Vienna.

The display at the Victoria's Secret store, which just opened in the expanded wing of Tysons Corner Center, draws lots of attention from passersby.

"I walk the mall. I've been walking the mall for nine years," said Jana Spencer, 53, of Vienna, who said she has three grown children. "This is shocking. This is semi-pornographic. This is insulting."

Some shoppers said they have an issue not with what the store was selling but with the proximity of the displays to the mall's public areas.

"I love it," Rosario said, "I like the dark side of Vicky's. Every woman has a little bit of the dark side in her. They can do this. The mannequins aren't real. I have a husband, and I know he would love this. This is what keeps you happily married."

Some parents said they would not allow their teenagers to go to the mall.

"My 13-year-old daughter is going to come here and shop for a bra?" said Mary Lynne Carraway, 40, of McLean. "Come on. I'm appalled. That's like sending her to a streetw ith a strip joint. Is this the kind of message we want to send to our children, that this is what they should look like?"



Permalink: vs_prudes.html
Words: 666
Location: Buffalo, NY
10/09/05 01:56 - 48ºF - ID#34607
uptight
So I went to the New Victoria's Secret yesterday here in my neck of the woods. The store opened up alongside with the new wing of Tyson's Corner. The kicker to this story is that people are so uptight sometimes. The town has revolted against the manequin display @ VS. The girls in their nearly there underwear and suggestive poses (knee crawling; bending over to buckle or unbuckle a shoe strap; laying in a comehither way;etc).

Get over it! I don't have kids, so perhaps I have the single girl's opinion. Perhaps that is tthe solution: A Single's Mall!!! All the racy or semi-raci stores be shipped there...this mall will be located in some alley near you!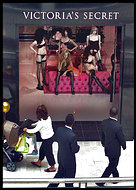 Permalink: uptight.html
Words: 129
Location: Buffalo, NY
<-- Earlier Entries
Author Info
southernyankee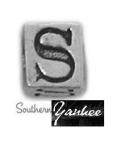 Date Cloud
Category Cloud
My Fav Posts
This user has zero favorite blogs selected ;(