03/29/05 08:37 - ID#34536
Pink Poppin' Cherries
Yes, the Cherry Blossom Season is upon us and I think I need to observe it but not during the weekend.
This may make me absent from something considered more important (winkey winkey)
I am excited as Mickey Mouse, my favorite Mouse in the Whole Wide World, is the Grand Marshall and there is a special treat to boot! There is a Mickey Mouse Exhibition at the Ronald Regan Bldg.

showcasing 6ft tall Mickey's!!!! Yay, Life is Grand!!!
In other crazy news, it appears First Cousins are allowed to marry but not gays? WTF

That's disgusting. I could not ever imagine having an intimate relationship with my first cousin or any member of my family for that matter . Maybe my fifth or sixth cousin (Hey I'm still southern you know...) totally j.k!


Permalink: Pink_Poppin_Cherries.html
Words: 153
Location: Buffalo, NY
03/29/05 08:17 - ID#34535
The real recipe...
[inlink]ajay,311[/inlink] the real way to find the peepettes is to produce the following recipe:

Start with overworked and overstudied chicks from the Buffalo area
Pray to the gods for Sunshine & much needed warmer weather (this should yield tank tops & skirts)
Send out evites or use the estrip calendar - Hear Ye, Hear Ye, Come one Come all
Open up the gates to one fly, spacious mansion (possibly on Linwood)
Pump up the beats
Make sure the drinks are flowing
and double check that the mood is H I G H energy!
Next, mix in some super cool dudes and you will have found yourself mixed right into another awesome Estrip Party overfilled with Peepettes!


"copyright pending on recipe"



Permalink: The_real_recipe_.html
Words: 125
Location: Buffalo, NY
03/29/05 08:08 - ID#34534
Make your own peepettes...
Peeps
Courtesy of Washington Post & J Black



Ingredients:

1/3 cup cold water
1 small envelope ( 1/4 ounce) unflavored gelatin (2 1/2 teaspoons)
1/4 cup water
1 cup sugar
1/2 teaspoon vanilla extract
1/3 cup yellow sugar
1 can yellow food coloring spray
1 tablespoon chocolate syrup (such as Hershey's)

Pour cold water into a large bowl and sprinkle in gelatin. Allow to sit and soften for about 5 minutes.

In a small saucepan over medium-high heat, combine 1/4 cup water and sugar, stirring until sugar is dissolved. Wipe down sides of the pan with a wet pastry brush to prevent any sugar from crystallizing.

Place a candy thermometer into the sugar water. (Do not let it touch the bottom of the pan or it will not give an accurate reading.) Boil sugar until temperature reaches 238 degrees, also known as soft-ball stage. Remove syrup from heat and add to gelatin mixture. With an electric mixer on low, beat until the bottom of the bowl is cool, about 2 minutes. Add vanilla, then increase speed to medium high until soft (not stiff) peaks form, about 8 to 10 minutes.

Transfer the marshmallow mixture to a large (14-inch) pastry bag cut to a 1-inch opening. (If you don't have one, you can also use a resealable bag with the end snipped off.) On a sheet of wax or parchment paper, pipe a flat base about 2-inches long, tapering at the end to form a tail. Let set about 2 minutes. Then pipe a mound on the side opposite the tail for the head, pulling away from the head to form the beak. Immediately sprinkle with yellow sugar. (It won't stick if they are too dry.) Then spray chicks with food coloring. Use a toothpick to dab on chocolate syrup to make eyes. Allow the chicks to dry, then lift them off the parchment paper with a spoon or palette knife.

If you don't eat them immediately, the chicks keep for about two weeks in an airtight, parchment-lined container.

Makes about 20 chicks.

Per serving (based on 4 pieces): 195 calories, 1 gm protein, 49 gm carbohydrates, trace fat, 0 mg cholesterol, trace saturated fat, 4 mg sodium, trace dietary fiber


Permalink: Make_your_own_peepettes_.html
Words: 359
Location: Buffalo, NY
03/28/05 08:10 - ID#34533
Dyngus Day Dinner or Post Easter...
anyway, the real dinner was soooooooooooo good!!!
yum! I wish My Belly didn't have to get fat ; (
Food makes me happy! Gory fingers scare me whether in my chili or in a river : (
((secretly I want to be Martha Stewart - pre jail term - and cook cook cook!!!))
warm cookies, pies with sweet aroma wafting in the breeze, i could go on and on...
Good luck
(e:Jasonsback)
with your pilgrimage to sainthood & a better you~!
Cheers!!! (maybe you will become our resident Anthony Robbins)


Permalink: Dyngus_Day_Dinner_or_Post_Easter_.html
Words: 87
Location: Buffalo, NY
03/27/05 07:00 - ID#34532
Easter Dinner pour une femme
Well Easter Dinner did not go as I planned (even if I planned it last minute, last night)
The Salmon Roulette w/Spinach Florentine and Artichoke Risotto I planned to cook did not happen. Instead it was substituted for waffles, stale coffee, the remainder of Magic Brownies, Lime tortilla chips and Guacamole & Friendly's Fudge Nut Brownie Ice Cream (since I made a special trip to buy more Magic Brownies,using the Ben & Jerry's Flavor Finder

but came up a loss for B&J)
ahhhh, service for one! Although, that was enough junk food for the father, the son and the holy spirit!
Happy Easter!!!


Permalink: Easter_Dinner_pour_une_femme.html
Words: 115
Location: Buffalo, NY
03/23/05 09:38 - ID#34530
scary strange and then some
phone rings. time :10 :50pm. caller:"May I speak to(me)"
I don't know this person, I don't give my phone number out to anyone esp since I can barely remember it myself. I say "You have the wrong number" and return to sleep.
yet I am concerned about who the caller is and what they want. Why ?
My horoscope that day said: "If you've got it, flaunt it-but don't let others take undue advantage of you. Someone you don't know may be looking for you"

I didn't flaunt anything.I am not trying to attract any bees to the honey.
But I thought how strange this tied in to this event...
I will just leave it alone. I don't want to end up like some CSI scene.
I must say though, in some way the club house feel is cozy. Maybe that's because I know most of the continuous posters and those that I have never met, you still feel like you are getting to know them through their journals. I too hope that the community feel doesn't alienate new people from posting about good ol' Buffalo and whatever else their heart desires. I might also add that having the site present, esp. after leaving buffalo ,has made me feel less detached from friends and the area I once roamed. You reaLLy are like a cozy blanket. I actually read all of the post.
(e:Jason)
, you really should not feel like the redheaded stepchild of a some brown haired family when you have such cool peeps here who read and care about the things you talk about.
all of these heart felt post going around, I feel a group hug brewing (albeit may be clothing required!lol)


Permalink: scary_strange_and_then_some.html
Words: 297
Location: Buffalo, NY
03/20/05 08:36 - ID#34528
spring day
I have commenced the official seasonal clothing swap!!!! It sucks. I have too many clothes!!!! yet I desire more, more, more!!!



Permalink: spring_day.html
Words: 21
Location: Buffalo, NY
03/17/05 12:41 - ID#34526
wifi in the city
The Fashion Centre at Pentagon City (Mall) is WiFi enabled.
Just FYI/In case you got lost on one of the 4 levels.
so all that mall, and I walk out with no chocolate shoes that I so eagerly sought! phooey!!!
Although, the new estrip color scheme may assist me in what I will wear tomorrow.
Thanks
(e:Paul)
! Keeping us one foot ahead in cyberspace & on the fashion scene!!!
(I think using the term "cyberspace" just dated me...)


Permalink: wifi_in_the_city.html
Words: 79
Location: Buffalo, NY
03/14/05 10:01 - ID#34525
celebration time come on...
I don't know how I could join in on the celebration of this holiday...
I don't keep meat in my freezer.



Permalink: celebration_time_come_on_.html
Words: 21
Location: Buffalo, NY
03/14/05 08:36 - ID#34524
get a little closer
[inlink]robin,344[/inlink]I love that song "CLoser" I even have an acoustic version by an unmentionable group! I secretly play it while at work for some reason...



Permalink: get_a_little_closer.html
Words: 26
Location: Buffalo, NY
<-- Earlier Entries
Author Info
southernyankee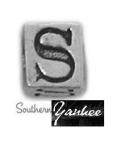 Date Cloud
Category Cloud
My Fav Posts
This user has zero favorite blogs selected ;(