11/01/07 07:25 - 47ºF - ID#41916

Robert Goulet in my Dreams
Weird. Just on Tuesday Robert Goulet's Camelot tune cycled through my itunes playlist & I thought 2 myself: "This makes me Happy". Unbeknownst 2 me, he died that very same day : (
Sometimes Life can be a barrel of Monkeys. Then they fall off the bed & die.
Scene ends. Curtain closes. Fin.



Permalink: Robert_Goulet_in_my_Dreams.html
Words: 50
Location: Buffalo, NY
<-- Earlier Entries
Author Info
southernyankee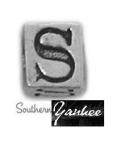 Date Cloud
Category Cloud
My Fav Posts
This user has zero favorite blogs selected ;(