Category: sick
03/09/06 12:29 - 53ºF - ID#34629
aaaaahchooooo! sniff, sniff blow!
Cute little babies = mega auntie sickness!!!!
I don't know what it is about Buffalo and the extended sick season.
Everyone came down with yucky colds!
Now everyone is gone and I am home sick from work! pooh!!!
oh well, that's the wheel of Love! Sometimes it just sickens you!



Permalink: aaaaahchooooo_sniff_sniff_blow_.html
Words: 49
Location: Buffalo, NY
<-- Earlier Entries
Author Info
southernyankee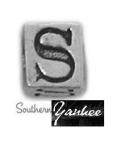 Date Cloud
Category Cloud
My Fav Posts
This user has zero favorite blogs selected ;(