Category: loneliness
11/13/05 04:08 - ID#34614
terrible
I am such a poor judge of character and behavior.
What goes for some always = trouble for me.
Mother always said you can't do what everyone else does.
Now I realize; but do I?
sucks. sucks. sucks.
now I hate me for it.
sucks. sucks. sucks.

perhaps this was all harder than I anticipated. granted I didn't anticipate any hardship since I was overcome with excitement in the beginning. guess that has fizzled. life is hard. I was always taught to fight back harder. being a sissy who overeats seems much easier : )

I don't deal well with poor decisions.



Permalink: terrible.html
Words: 99
<-- Earlier Entries
Author Info
southernyankee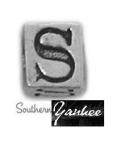 Date Cloud
Category Cloud
More Entries
My Fav Posts
This user has zero favorite blogs selected ;(